When patients in the cardiac intensive care unit at Christus Trinity Mother Frances Hospital in Tyler, Texas, began experiencing strange neurological emergencies, hospital authorities decided to inform the police. A swift investigation later, detectives learned that nurse William "Will" Davis had been injecting air into the arteries of these patients to prolong their treatment. Hulu's 'The Lesson is Murder' talks about William's heinous crime and follows the investigation that finally brought him to justice. Let's delve into the details surrounding the incident and find out where William Davis is at present, shall we?
Who is Will Davis?
A native of Longview, Texas, William Davis worked as a nurse at the Christus Trinity Mother Frances Hospital when several patients admitted to the cardiac intensive care died of inexplainable anomalies. Interestingly, people who knew William described him as a quiet individual who mainly kept to himself and had a close circle of friends. However, reports mention that he did not get in trouble with the law and never had any criminal record prior to the murders. Besides, William was also happily married, as well as a father of two, and evidence indicated he shared a deep and intimate bond with his family.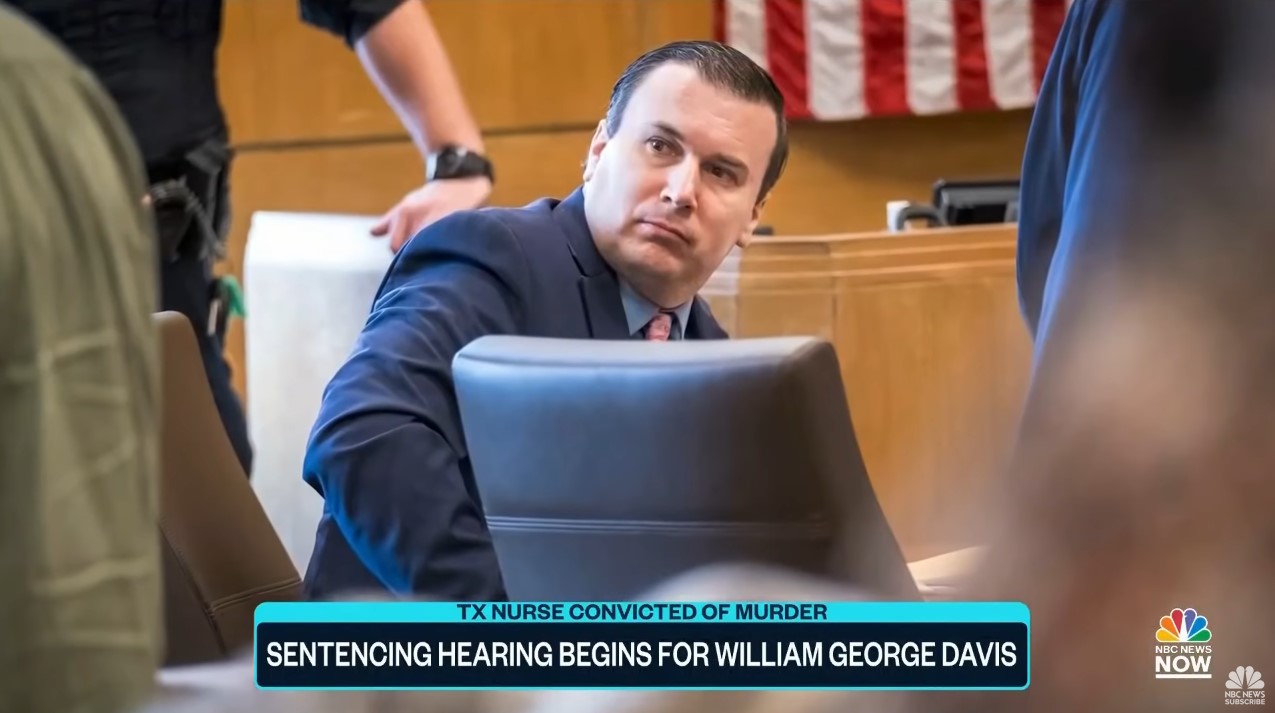 On top of that, some of his acquaintances talked about William's numerous financial issues, which detectives believed were the main motive behind his crimes. Hospital authorities at the Christus Trinity Mother Frances Hospital in Tyler, Texas, noticed a disturbing trend when seven patients began suffering from heart-related issues between June 2017 and January 2018. While all of these patients were admitted to the cardiac intensive care unit, some had even undergone successful operations and were well on their way to recovery.
In fact, Kayla Serrano, the daughter of affected patient Jesus Serrano, insisted that her father was feeling fine after heart surgery in October 2017 and was well enough to video chat with her. However, all of a sudden, Jesus Serrano entered a coma, and when he woke up, he seemed to have no memory of his daughter. Such incidents eventually forced hospital authorities to call the police, and detectives soon began a routine investigation.
When looking into the incident, law enforcement officials learned that while several patients fell victim to inexplainable neurological emergencies, some even lost their lives after the strange occurrences. In fact, prosecutors alleged that around 11 patients showed symptoms of the anomalies, out of whom six passed away. Incidentally, further investigation revealed that William Davis was one of the nurses in charge of the cardiac intensive care unit.
Subsequently, when detectives looked at employee records and matched time sheets, they were surprised to notice most patients appeared to showcase symptoms of neurological emergencies under William's supervision. On top of that, a fellow nurse insisted he had asked William to look after a patient by the name of Christopher Greenaway. Yet, when he returned after a few minutes, Christopher was already in a state of emergency, and he passed away soon after. Such evidence made William the primary suspect in the investigation, and the police decided to take him into custody.
Where Is Will Davis Now?
With William Davis in custody, law enforcement officials explored a mountain of evidence, hoping to find something that would connect the nurse to the murders. That was when they realized the entire hospital had an intricate CCTV network, and William's crime might have been caught live on camera. Hence, detectives sifted through hours of footage until they found evidence that showed William entering the rooms of some patients who began facing heart-related emergencies immediately after.
Using the CCTV footage and witness statement, the cops connected William to four murders, including the deaths of John Lafferty, Ronald Clark, Christopher Greenaway, and Joseph Kalina. As a result, he was charged with the crime and sent to prison to await trial. While spending time behind bars, William called his wife and insisted that he was trying to make people fall sick, as it would force them to stay at the hospital for a longer time so that he could work overtime and earn more money. This call was later used by prosecutors to prove that William was indeed responsible for the homicides.
Additional information confirmed that William was injecting air into the arteries of his victims and that he had searched the internet about serial killers about a month before his arrest. When presented in court, William pled not guilty and claimed that the deaths were accidental. The defense also argued that the hospital was blaming William for its negligence.
However, the jury believed otherwise, and after deliberating for a short time, found the accused guilty of capital murder. Subsequently, William Davis was sentenced to death in October 2021. Hence, at present, William remains on death row at the TDCJ Polunsky Unit in West Livingston, Texas.
Read More: Michelle O'Keefe Murder: How Did She Die? Who Killed Her?