Continuing his extraordinary pace of a film per year (sometimes two) since 1977, Woody Allen has moved about working for various studios over the last two decades, now landing at Amazon. His best films are masterpieces, movies that have altered the landscape of American cinema as art, his average films are better than most and when he falters, he fails, sometimes miserably. Just when you think he is finished he responds with something like Match Point (2005) or the lovely Midnight in Paris (2011), both among his finest works. The general consensus is that his best work, his best films were in the seventies, Annie Hall (1977) for which he won the Academy Award for Best Director and Best Picture, and the stunning Manhattan (1979) his best film, a soaring Valentine to New York City. Yet his best work in the following decades cannot be discounted, as they are among the greatest films of their time.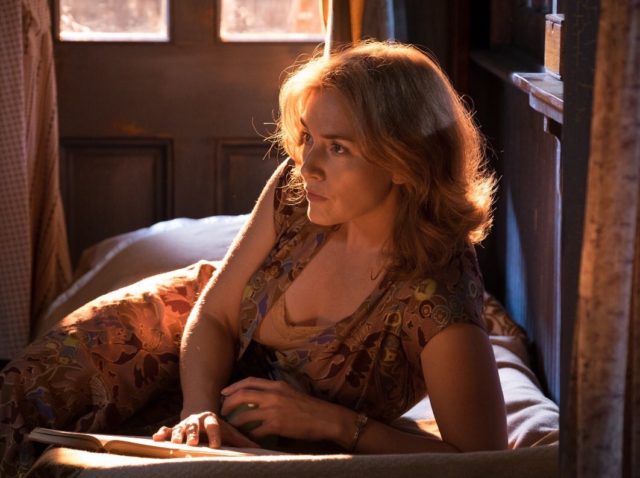 Broadway Danny Rose (1985), The Purple Rose of Cairo (1985), Hannah and Her Sisters (1986), Crimes and Misdamenors (1989), Bullets Over Broadway (1994), easily his darkest film the surprising, England set Match Point (2005), Vicky Cristina Barcelona (2008), the hauntingly beautiful Midnight in Paris (2011), and the magnificent Blue Jasmine (2013) represent his best works, the films he has created that are utterly timeless. Though he made some stinkers — who has not — the rest of his films are at least interesting. Zelig (1983), The Curse of the Jade Scorpion (2000), Anything Else (2003) being his lowest of lows. I am not entirely sure if Allen is given credit for his daring and imagination as a director, but he is among the most creative filmmakers of the last forty years. Characters speaking directly to the audience, subtitles telling us their thoughts as they speak, choosing to shoot in black and white knowing New York would be romanticized, constant use of music from the twenties through forties, the simple arriving of a car to capture time travel, and a character stepping out of a movie to be with avwoman he loves, all examples of his creative nature. And of course no one, I repeat, no one writes for women like Allen.
His new film Wonder Wheel is among his more unfortunate films.
Bolstered by what might have been a truly great performance from Kate Winslet (but never is), who drew Oscar talk coming out of the New York Film Festival, which has since fizzled. Yes Allen's women have their struggles, they are often neurotic, but they evolve through the narrative to be stronger than they were at the beginning, or are left shattered shells of what they were.
Ginny (Winslet) was once a great beauty who now works in a clam house near Coney Island with her abusive lout of a husband, Humpty, portrayed with bluster by James Belushi, channeling his late brother without the sardonic charm. She adored her first husband and now bemoans her life with this sweaty loser she possesses no respect for. Ginny begins to enjoy the attentions of Mickey (Justin Timberlake), a handsome young guy with a killer smile and an eye for the ladies. Mickey fancies himself a writer, lives in a Greenwich Village, which he reminds everyone all the time, and for a short time provides Ginny with a respite from her dull life. When Carolina (Juno Temple), the daughter of Humpty from a previous marriage comes to them on the run from her gangster husband, all lives in the home are thrown into a panic, because she knows where the bodies are buried which makes her very dangerous. Of course the moment Mickey lays eyes on Carolina, he sees nothing else and leaves Ginny in the dust.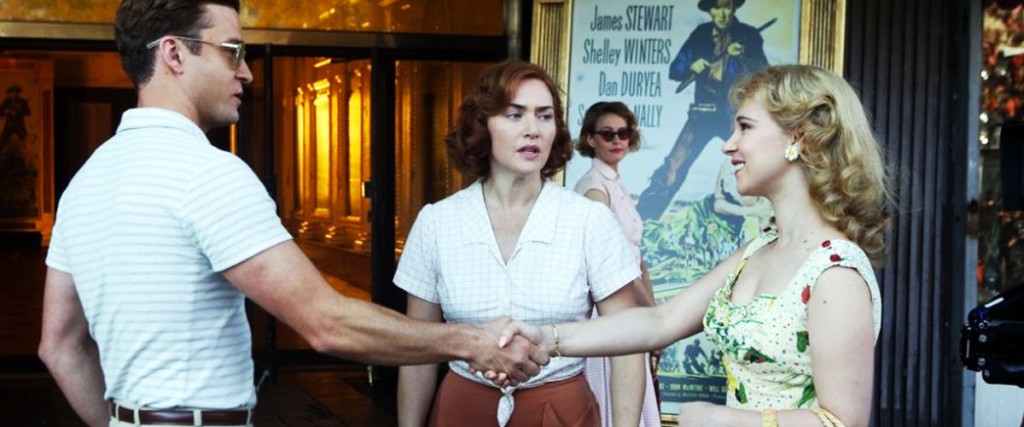 The great panic is that the gangster husband will come looking for Carolina, though Ginny is more fixated with being tossed aside for the younger woman. Because it is Winslet, we expect greatness but it simply is not there this time, not written nor can she bring it to the role. This is the same actress who brought such heart and soul to Titanic (1997) without a decent script, but here it is just not there. Sweaty, overwrought for the first time in her career I was disappointed in her work.
Timberlake has the look of a movie star, the confidence of one, but feels too modern, not a person in the fifties at all. He narrates the film, and often speaks directly to the audience but is unable to pull us in.
Belushi seems to be paying homage to his late brother John as Bluto in Animal House (1978) merging his character with Stanley Kowalski in A Streetcar Named Desire (1951) but lacks the charm of his brother or intensity of Brando to pull either off. He has shown promise before as an actor, most notably in Salvador (1986) but here is not given a real character to play.
Temple seems here to be sex incarnate beautifully lit, looking like a golden goddess, but is little more than a thing, not a character at all. Allen usually is not this far off, his writing not this pedestrian, his characters not so dull. Even when he has been not at his best, his actors have found something to grab onto. Not since Anything Else (2003) can I recall actors so cast adrift in an Allen film.
It is a mess.
Rating: 1/5