"He remembers those vanished years. As though looking through a dusty window pane, the past is something he could see, but not touch. And everything he sees is blurred and indistinct."
No, this isn't a quote from a new wave French film. This is a quote from the Hong Kong cinema stable! But how can an industry famous for its fast-paced "thrill-a-minute" action flicks ooze such a profound emotion? The answer is a man named Wong Kar-wai. Having moved to Hong Kong when he was five, Kar-wai was exposed to a blend of films in the wake of the ongoing cultural revolution in the city. Perhaps that is the reason his films often flow against the current of mainstream Hong Kong cinema and follow the footsteps of pathbreaking French New Wave directors such as Jean-Luc Godard instead. His trademarks are vivid, distorted and highly stylised visuals and yearning, hurting, idiosyncratic characters in the search of love. Every one of Kar-wai's lyrical films labour to emote the most fundamental of our emotions – Love.
Being a methodical (sometimes overbearing) perfectionist, Kar-wai has only directed 10 films in a career spanning nearly 3 decades. He is one of the few distinguished filmmakers who have never made a terrible film. Here is the list of all Wong Kar-wai movies from his filmography ranked from good to best. You can watch some of these best Wong Kar-wai movies on Netflix, Hulu, or Amazon Prime.
10. My Blueberry Nights (2007)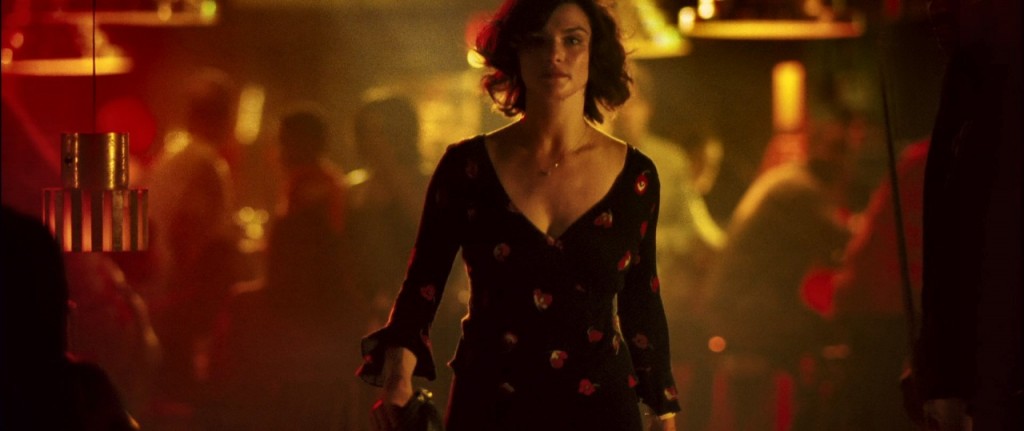 After 7 successful cinematic endeavors in the Hong Kong cinema circuit, this was Kar-wai's first (and only) English film. 'My Blueberry Nights' chronicles the journey of Elizabeth, who leaves her life behind to search for a mend to her broken heart. As she waitresses across America, she meets other people, with pains and longings larger than hers, who guide her in self-exploration. The film boasts of some stellar performances and Wong Kar-wai's beautiful vision although a little stereotypical in its portrayal of America, is beautiful nonetheless. The lack of a coherent plot and a thin script to go along make it a bit of a drag. But it is not a terrible film by any means and still a luscious fare for the Wong Kar-wai faithful.
9. The Grandmaster (2013)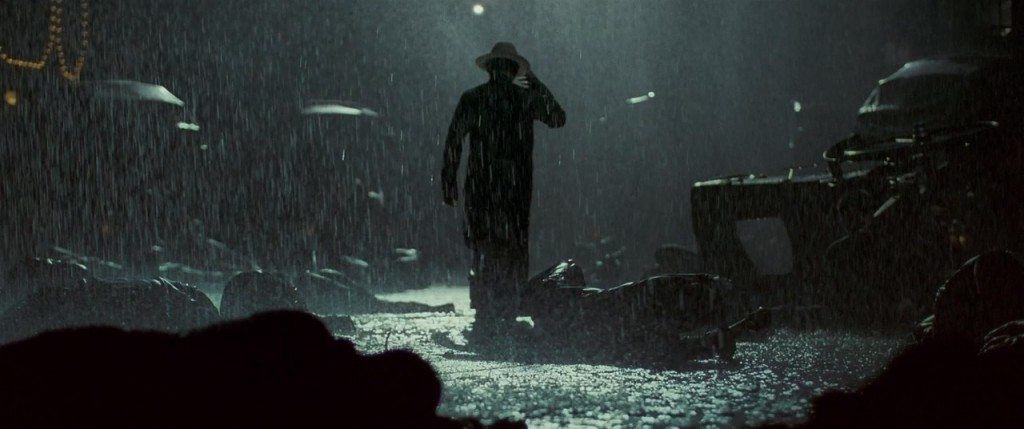 Kar-wai's most recent film is an action flick inspired by the life and times of the legendary Kung Fu master Ip Man, who taught the art of Wing Chun to the immortal Bruce Lee. One again steering away from convention, Wong chose to make a film based on an earlier period in his life which spans the fall of China's last dynasty and the turbulent Republican era – a time of intense violence. Shot on a wide scale on picturesque locations across China, the film perfectly blends classic kung-fu action with Wong's staple arthouse troupes. Featuring a mesmerizing solo act by Tony Leung in his seventh collaboration with the famed director, 'The Grandmaster' is a delicious mix of physicality and philosophy.
8. As Tears Go By (1988)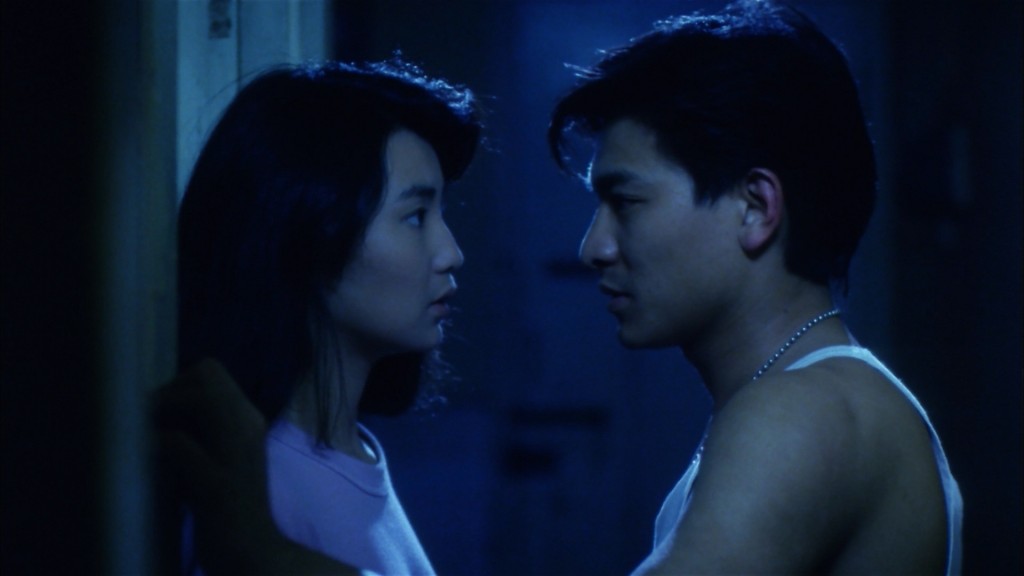 Wong Kar-wai's feature film debut as a director is a story on the lines of Scorsese's 'Mean Streets'. The film focuses on a young gangster named Wah who looks to protect his hot-headed, trouble-making buddy named Fly and his cousin Ngor, with whom he shares a special bond. Even in his first film, Kar-wai trades the gunslinging action of the gangster genre (which had garnered major popularity in Hong Kong at the time, thanks to 1987's 'A Better Tomorrow') and chooses to focus on the relationships between protagonists. Being his debut, it doesn't have as unconventional a feel as his later films, but it is a heady glimpse into the genius that was to be Wong Kar-wai and an entertaining HK gangster romp in tow.
7. Happy Together (1997)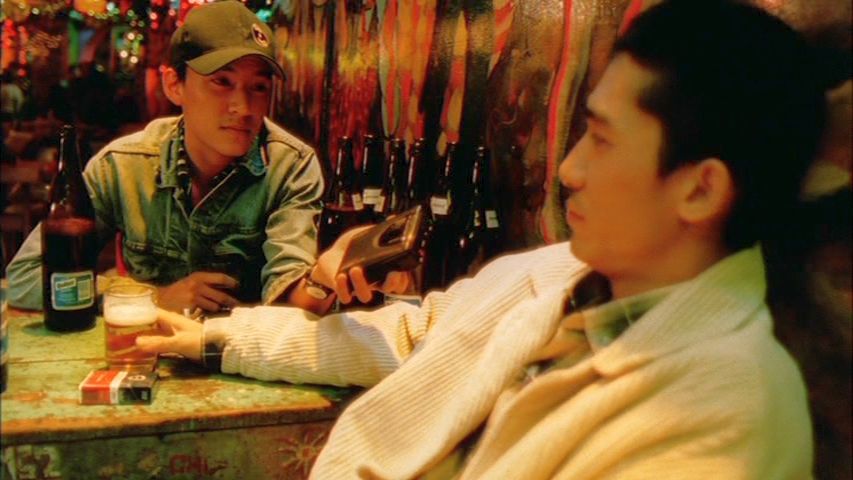 In the backdrop of Hong Kong's handing over from Britain to China which made the future of the LGBT community uncertain, 'Happy Together' is the story of two men in pre-handover Hong Kong who travel to Buenos Aires in an effort to save their debilitating relationship. But a relationship between the rational, calm Lai and the more destructive, non-monogamous Ho is a sure doom. Using a non-linear, disjointed narrative coupled with his unique styling, Wong Kar-wai lends beauty to a melancholy story of a turbulent relationship between contrasting individuals in a way only he can.
6. Ashes Of Time (1994)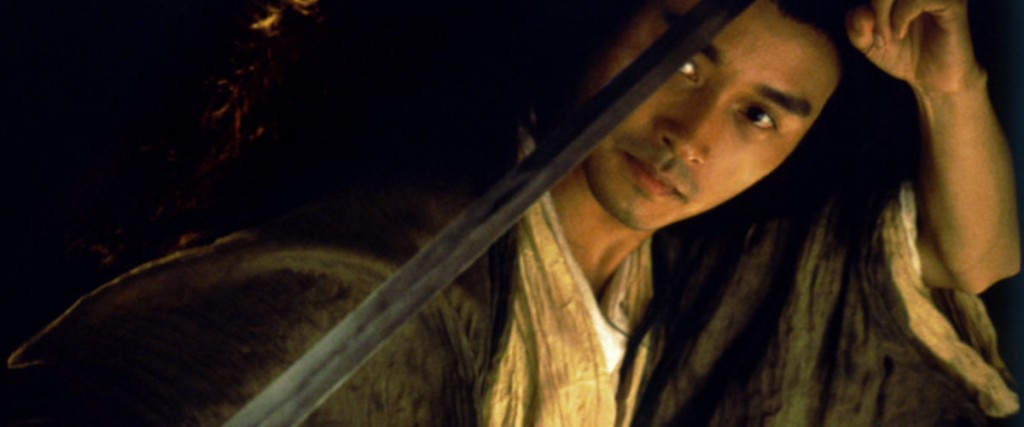 'Ashes Of Time' has been dividing critics and audiences alike since its inception, even haunting Wong Kar-wai so much that he decided to re-release a retinkered redux version in 2008. A prequel to the renowned martial arts novel The Legend of the Condor, the film is a far cry from any quintessential wuxia flick, the likes of which have been mastered by directors like John Wu and Ang Lee in recent times. It has a less straightforward narrative and is languidly focused on the sentiments of its characters instead of their swordplay. Multiple subplots follow protagonists in their meditation on loss, memory and love. The pixiliated, saturated cinematography across sweeping locations and a scarcity of the customary swashbuckling action might make it a frustrating watch for die-hard action fans, but for a neutral cinegoer, 'Ashes of Time' can prove to be an engrossing ride.
5. Fallen Angels (1995)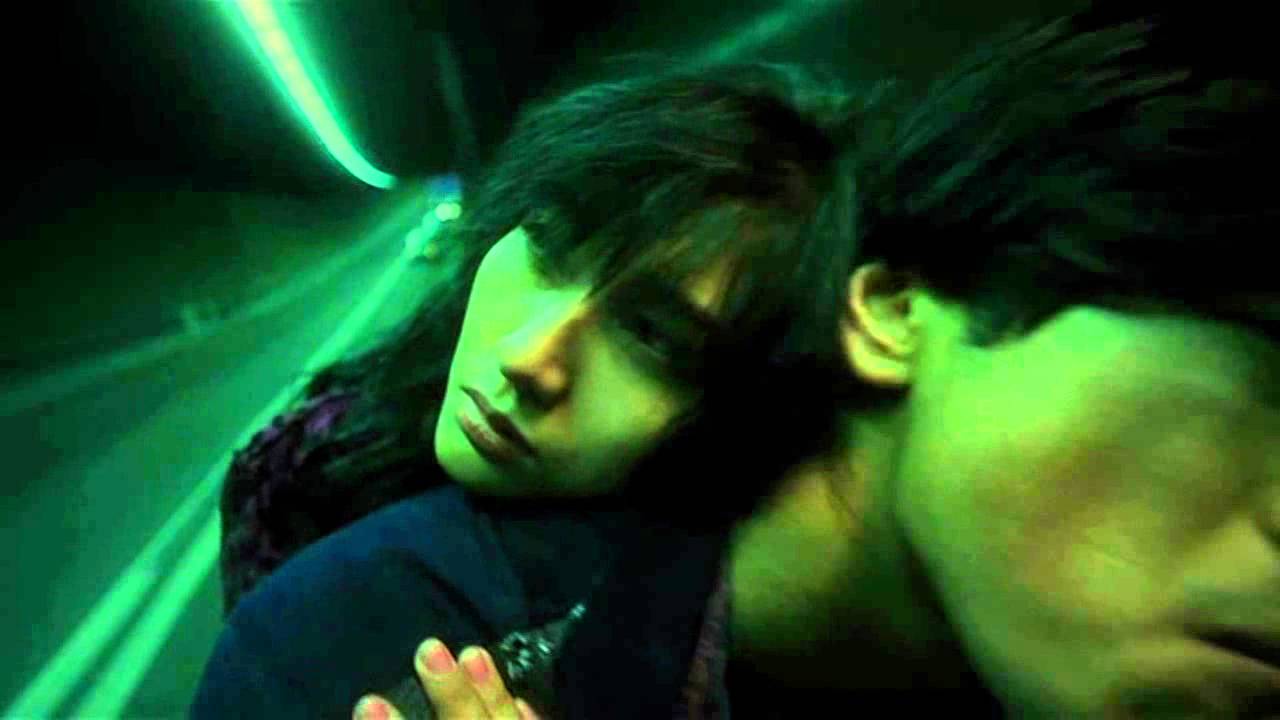 'Fallen Angels' is a sequel of sorts to his 1994 hit 'Chungking Express' (on the penultimate position on the list). The film consists of two almost-unrelated stories based in the outlandish nightlife of Hong Kong. Both stories deal with misfits and their infatuations – the first story has a 'partner' infatuated with a hitman she gives business to, but has never met, whereas the second story sees a former delinquent fall for a stranger who is getting over her own breakup. As it always does in a Wong Kar-wai film, plot takes a backseat and the camera is more interested in following the effusive nature of the city of Hong Kong. 'Fallen Angels' is a series of vignettes stitched together by really wispy strands of narrative, still managing to be a deep, sensitive fare.
4. Days of Being Wild (1990)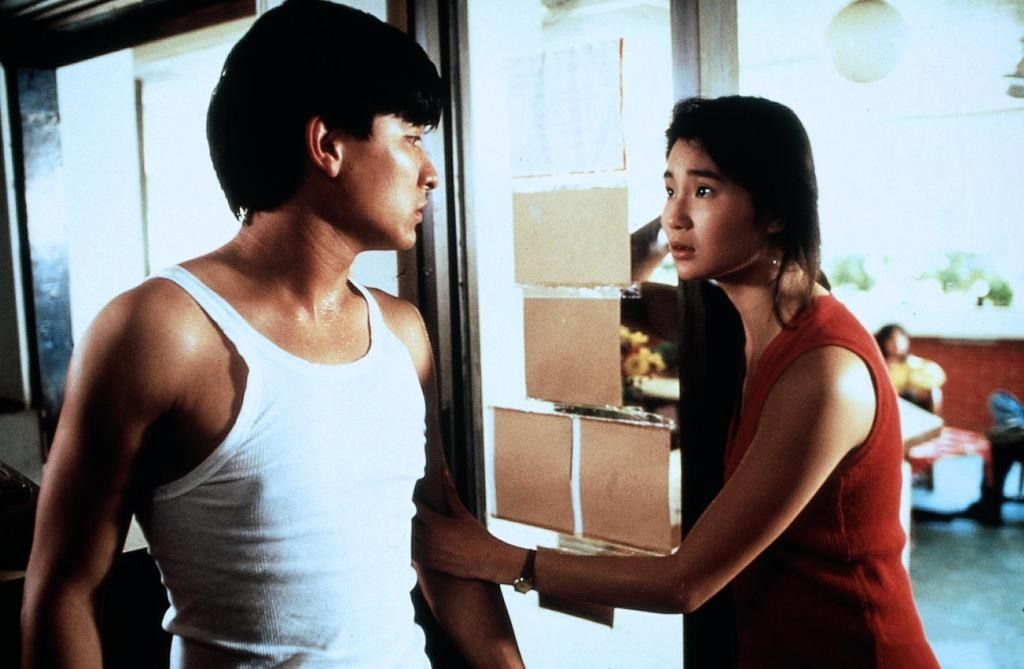 Set in 1960s Hong Kong (his favorite era), 'Days Of Being Wild' is brooding mood piece about how one self-destructive person can affect the lives of those around him. This is the first of Wong's 'Informal Trilogy' films which focus on the quixotic emotional relationships between its protagonists (both the leading ladies of this film make an appearance in films higher up the list). It also marks the beginning of an extremely fruitful partnership of seven films between Kar-wai and cinematographer Christopher Doyle, who deserves major props for the evolution of Wong's style. After the success of 'As Tears Go By', Wong Kar-wai was given a free rein to work on his next project, thus his sophomore effort is a like a prelude to his sentimental, pulsating masterpieces to come. This is the film where Kar-wai gets into his element to elicit emotions through ambience.
3. 2046 (2004)
A lonely author writes stories about a train which leaves for 2046, a place where people went to recapture their lost memories. But no one has ever come back from the place, except the writer himself. 2046 is in parts a dystopian sci-fi piece, and in parts a painful romance fleeting between 60s Hong Kong and Christmas Eve 2046. Through four story arcs in the life of Chow after he loses Su Li-zhen (through events which occur in the film at the summit of this list), 2046 states that 'Love is a mater of timing' in the most visually poetic way there is. It shows the journey of a lovelorn character becoming a callous ladies man. The intense drama between Chow and the 3 women who come into his life, as well as the visualisation of emotions using colour tints set '2046' apart from run-of-the-mil dystopian films.
2. Chungking Express (1994)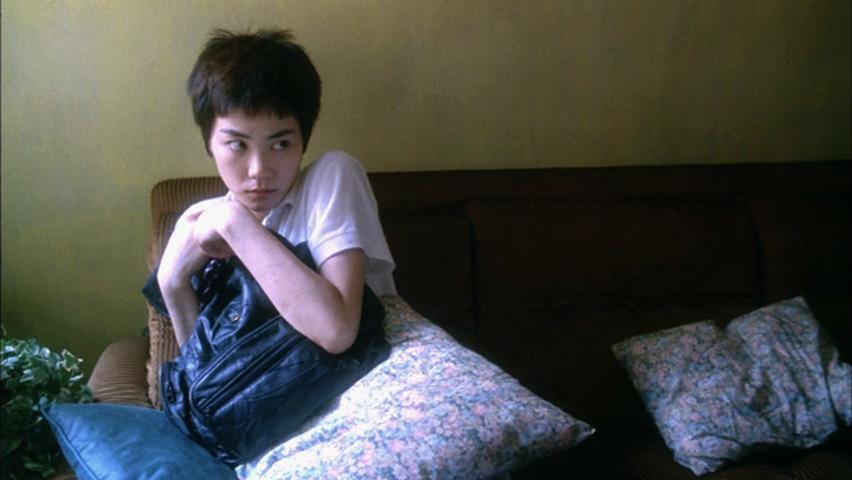 Like 'Fallen Angels' which came after it, 'Chungking Express' consists of two stories told in sequence and is more of a love letter to Hong Kong than a conventional romance. Each story is about a brooding policeman, told through frenetic jump cuts, fast-moving imagery and a sweeping lens across contemporary Hong Kong. Kar-wai, like the genius he is, decided upon the locations on which he was going to shoot first and chalked up the stories afterwards. The title refers to the Chungking Mansions in Tsim Sha Tsui, where much of the first part of the movie is set and the Midnight Express snack bar where Faye, the second policeman's love interest, works. The choice of both the locations by Wong-Kar had its own significance in portraying Hong Kong's spirit. Made in a mere 3 months using a handheld camera, 'Chungking' brings Hong Kong to life with spunk.
1. In The Mood For Love (2001)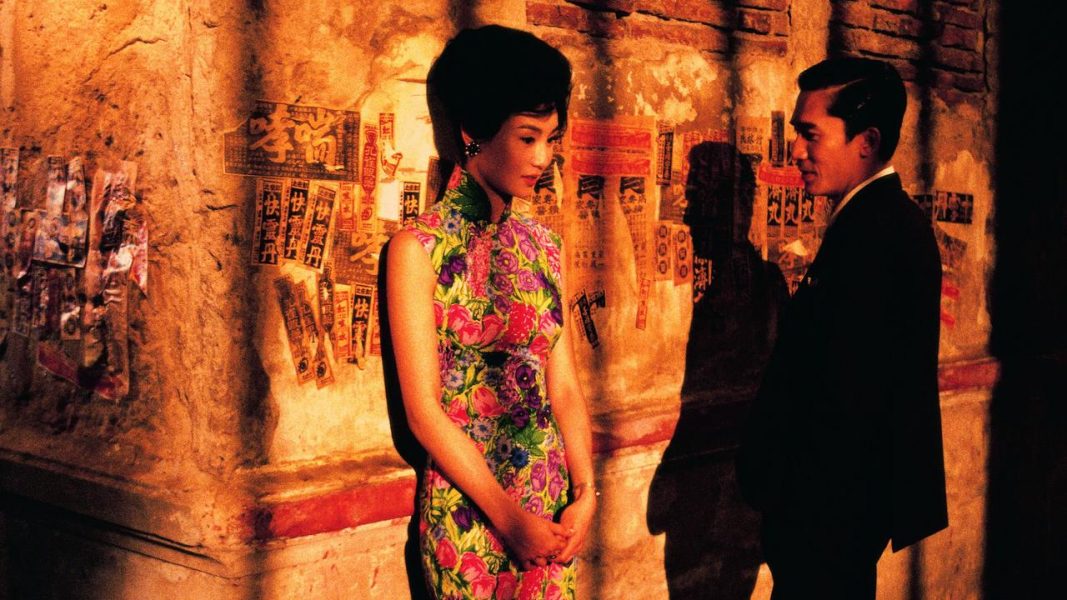 'Chungking Express' peeks at contemporary Hong Kong with frantic gusto, whereas 'In The Mood…' looks at it through the eyes of two woebegone protagonists, whose melancholy tale of unrequited love doesn't even need subtitles to get across. Chow and Su, after finding out about their adulterous spouses, eke out a restrained romance, but decide not to be together because that would be as lowly as their partners. Wong Kar-wai is at the height of his powers as he uses red, yellow and green tints ever-so-subtly yet effectively to elicit the mood, uses letmotifs like the regular walk to the street noodle stall to portray a state of loneliness and lays forth a heartbreaking tale with gorgeous beauty. 'In The Mood…' is nothing short of a swelling visual opera which stays with you long past Chow has whispered his secret love into a hollow tree in Angkar wai.