There has been an old tradition of Hindi films borrowing content from the South, be it officially or unofficially. Some directors remake their own Southern classics into Hindi features keeping in mind the business and exposure aspect. As audiences we are very much thankful for all such remakes which give us a chance to taste and experience different flavours of cinema. Sometimes a lot gets lost in translation and to be frank not every film deserves a remake but as cine buffs the only way to distinguish the good from the bad is by watching them. Here is a list of the worst Bollywood remakes of South Indian films.
12. Ekk Deewana Tha (2012)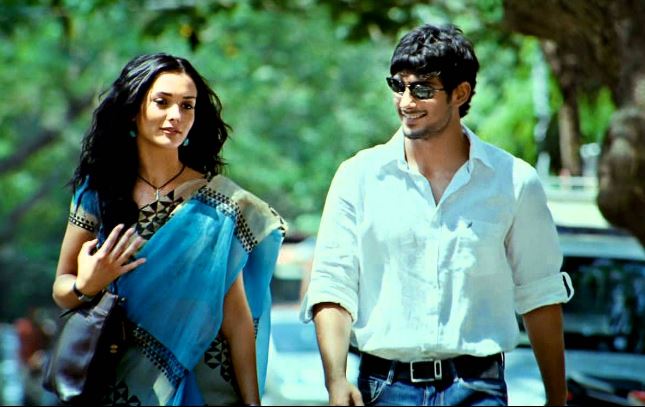 Remake of 'Vinnaithaandi Varuvaayaa' (2010, Tamil)
This is a classic case of lost in translation or rather lost in the process of remake. The main problem with the film is the object of desire played by British actress Amy Jackson. It's a mystery as to why filmmakers insist on casting actresses who can't even speak the language properly, in this case it is not only restricted to Hindi. To make it worse some over enthusiastic film critics even pointed out her disastrous make up in the film. While Prateik Babbar was all charming and mushy throughout the film he lacked the experience or skill to carry a below mediocre narrative on his gym built shoulders. The music by A.R. Rahman was a runaway hit and that's the only saving grace of the film. Both a commercial and critical failure 'Ekk Deewana Tha' almost ruins the memory of the Tamil original. The film was also shot in Telegu as 'Ye Maaya Chesave'.
11. Tevar (2015)
Remake of 'Okkadu' (2003, Telegu)
There is a song in the film 'Tevar' that goes something like 'Main Toh Superman, Salman Ka Fan'. For some people it would have been reason to enough to straightaway avoid the movie but unfortunate are those who bought tickets with their hard-earned money to watch a film that can be best described as hotchpotch. Arjun Kapoor is convinced in his mind that he is a great actor even though the audience and critics may think otherwise and Sonakshi Sinha adds yet another feature to her regressive-role-hall-of-fame list. Staying true to the name of the film there are a lot of 'Tevars/attitudes' being shown off in the name of acting and Arjun Kapoor tries his best to recreate the magic of his debut film 'Ishaqzaade' but the thing with history is that one cannot force it to repeat itself. It was just a simple case of bad direction, screenplay and execution. The Telegu version 'Okkadu' won multiple awards and made Mahesh Babu an overnight star.
10. Khushi (2003)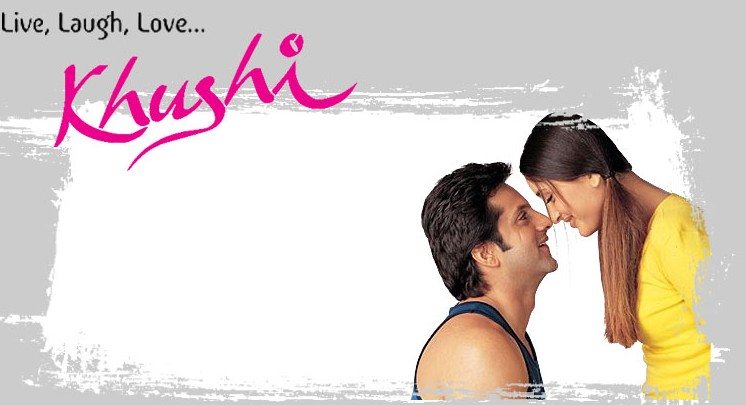 Remake of 'Kushi' (2000, Tamil)
When 'Khushi' released in 2003 the film's leads Fardeen Khan and Kareena Kapoor were the hottest young properties of Bollywood. Much was expected of the film as S. J. Surya the man who successfully helmed the Tamil and Telegu version of 'Khushi' was in charge of the Hindi version too. The rejection of the film by the audiences and critics proved that people didn't buy into the non-existent chemistry and lack of purpose of the lead cast. There wasn't a hint of subtlety to be found in the film; be it Kareena Kapoor's signature overacting of her earlier days or Fardeen Khan's lack of acting skills or Anu Malik's self destructive musical score. Kareena survived the failure of the film but it marked the beginning of the downfall of Fardeen Khan's career. Interestingly the Tamil and Telegu versions of 'Khushi' are considered modern day classics of their respective film industries.
9. Kyon Ki (2005)
Remake of 'Thalavattam' (1986, Malayalam)
When director Priyadarshan decided to remake his own much loved movie 'Thalavattam' into a Hindi film little did he knew that he would committing a double crime. His 1986 blockbuster was based on the bestselling novel 'One Flew Over the Cuckoo's Nest', which inspired an Oscar winning film of the same name. With such solid materials in hand where did he go wrong? To begin with the casting of Salman Khan as the troubled protagonist was a bad decision. Despite Khan's charismatic screen presence he fumbles in the crucial scenes and just couldn't make the shift from tomfoolery to subtle seriousness, which was the demand of the role. The director also focused more on style than on aesthetics, a noticeable trend in most of his below par Hindi films. As a result the film lacked simplicity, sincerity and poignancy; the qualities which marked the Malayalam original and made it such an endearing film to watch.
8. Run (2004)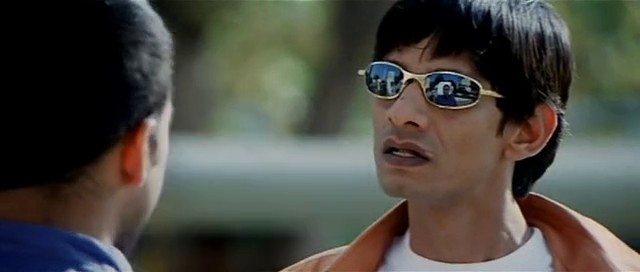 Remake of 'Run' (2002, Tamil)
The otherwise forgettable 'Run' is today only remembered for the 'Kauwa Biryani' and 'Choti Ganga' jokes and the brilliance of actor Vijay Raaz in those scenes. A few songs made it to the top ten chartbusters list but the film was a total wash out. Abhishek Bachchan who was yet to deliver a hit in his career failed to add any novelty into the film or his role. He was plain generic and Bhumika Chawla was more of an eye candy than being a substantial co-star. The film lacked the tension and the excitement of the Madhavan and Meera Jasmine starrer. What it needed was a crispier screenplay and a much assured direction, and definitely a better action hero than Abhishek Bachchan.
7. Force (2011)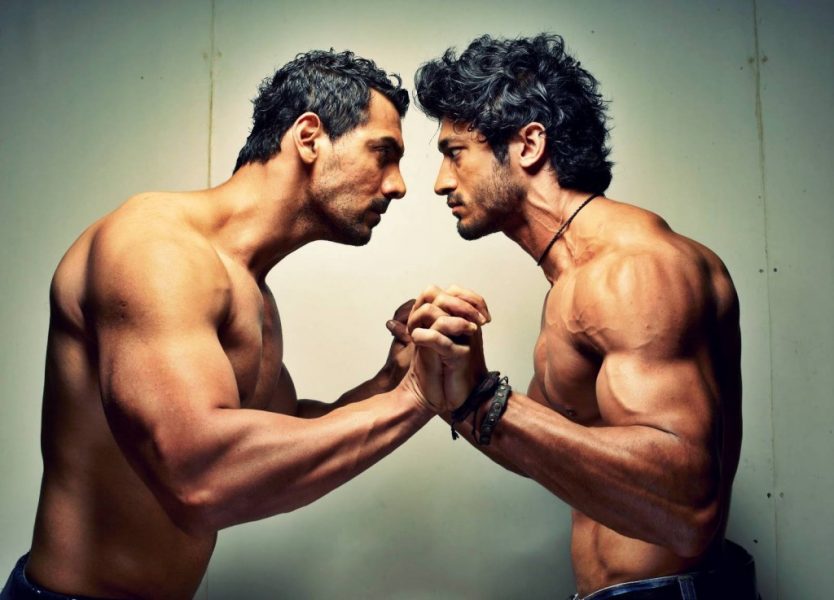 Remake of 'Kaakha Kaakha' (2003, Tamil)
'Force' is a fairly enjoyable movie if you have grown up watching Bollywood revenge action flicks but it pales in comparison to 'Kaakha Kaakha'. However it does boast of a better antagonist in Vidyut Jamwal – in his Bollywood debut – who easily outshines John Abraham in the scenes that they appear together. John whose muscles talk more than his facial expressions is energetic at best and was evidently uncomfortable during the emotional moments of the film. John is a perfect action hero but Bollywood demands a fine balance of heart and brawn and it looks like he still has some work to do in that department. This is where Suriya the star of 'Kaakha Kaakha' scores over him and takes the cake.
6. Khatta Meetha (2010)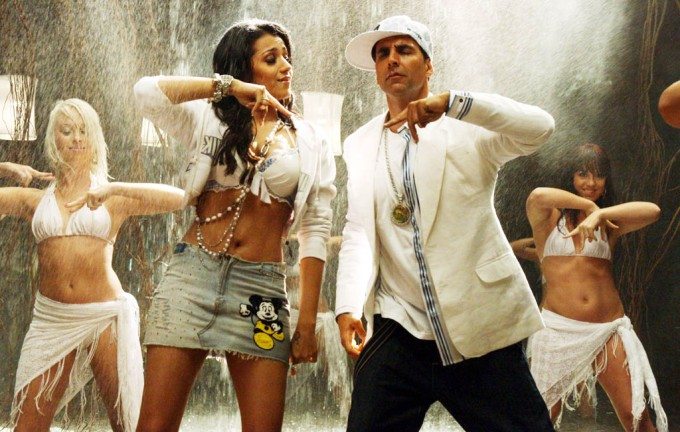 Remake of 'Vellanakalude Nadu' (1988, Malayalam)
Priyadarshan has a thing for remaking his own South Indian classics into Hindi features but they are nothing more than just a mere imitation of his former glorious self. Now is it a conscious decision on his part to tone down the quality of the films for new generation audiences or has he lost his touch as a filmmaker of repute is a debatable issue. 'Khatta Meetha' released at a time when even his Hindi comedies – his favourite genre – have stopped pulling in audiences. It didn't fare poorly at the box office but the magic of his former hits like 'Hera Pheri' and 'Hungama' was clearly missing from it. 'Vellanakalude Nadu' which was a political satire marked a watershed moment in Malayalam cinema but its Hindi remake is neither funny nor thought provoking. Akshay Kumar is the only USP of the film and any serious film buff will tell you that it's not a good thing.
5. Bodyguard (2011)
Remake of 'Bodyguard' (2010, Malayalam)
It's no secret that 'Bodyguard' is one of the worst Bollywood films to come out in the last ten years and even the monstrous box office collection can't hide its many flaws. When it comes to portraying man with the heart of a child there is no one better than Salman Khan for the job but a film is not just about a star's antics, dance moves and action sequences. The Hindi version of 'Bodyguard' never succeeds in rising above its intent mediocrity and commercial aspects. It is what you call a leave your brains at home entertainment. Despite being an exact copy of the Malayalam version starring Dileep and Nayantara it failed to adapt the quirkiness of the original for a wider audience.
4. Policegiri (2013)
Remake of 'Saamy' (2003, Tamil)
Sanjay Dutt and police crime dramas go hand in hand and when he plays a policeman himself it's always a treat to watch. Unfortunately for the movie that's the only good thing you can say about it. The story is redundant, the dialogues cheesy and the overall mood of the film outlandish. In other words 'Policegiri' is a cinematic representation of all that is wrong with Bollywood which tends to stereotype and exploit certain professions. Even the presence of Prakash Raj as the baddie failed to lift things up. 'Saamy' on the other hand is considered a trend setter in Tamil cinema and contributed immensely to the process of making Vikram a superstar in the South.
3. Krodh (2000)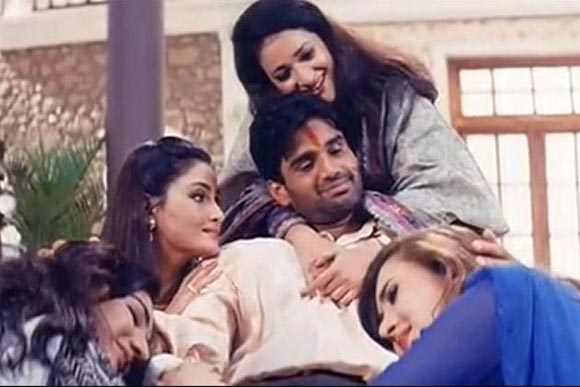 Remake of 'Hitler' (1996)
There's something very B grade about 'Krodh' as anyone who had the misfortune of watching it will completely agree to. An angry young man with the responsibility of five sisters upon his shoulders navigates life through its ups and downs. The story doesn't sound bad on paper but the treatment given to the film is pure amateurish and low brow. It also didn't help that Suniel Shetty is a terrible actor by any given standards and the film totally depended upon him to put across a message of solidarity and family values. An official remake of the Malayalam film 'Hitler' it was also criticized for its melodramatic tone and regressive way of storytelling. At the turn of the millennium 'Krodh' was a wrong film at the wrong time.
2. Mr. Bechara (1996)
Remake of 'Veetla Visheshanga' (1994, Tamil)
In the early 90's Anil Kapoor and Sri Devi were an indomitable on-screen pair but by the time 'Mr. Bechara' released their fire had gone off and the audiences were tired of seeing Sri Devi making faces or Anil Kapoor playing the innocent guy in film after film. The premise of the film is interesting but it needed a far better director than K. Bhagyaraj who also acted and directed in the Tamil version. The Tamil version has a better IMDB rating thus clearly indicating that it is superior to the Hindi version. The usual spark that you see in a typical Anil Kapoor and Sri Devi film is also missing from this one thus making it a dull affair.
1. Dayavan (1988)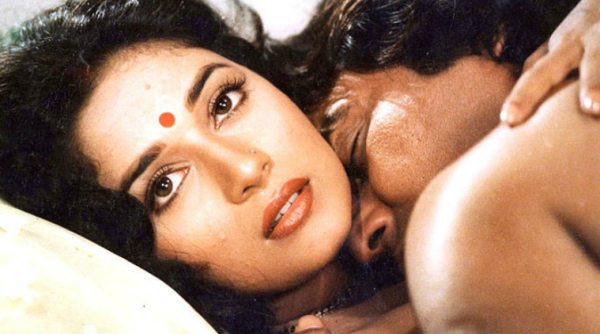 Remake of 'Nayakan' (1987, Tamil)
First of all it's a bad idea to remake a movie like 'Nayakan' which is so epic in its nature and has been hailed by critics worldwide as one of the greatest Indian films of all time. Feroz Khan the director of 'Dayavan' made the film with good intention but could not match the genius or ingenuity of Mani Ratnam, in fact far from it. Films scholars and enthusiasts can write volumes of books and thesis on 'Nayakan' but the only thing that we remember of 'Dayavan' is the steamy lip lock between Madhuri Dixit and Vinod Khanna. Feroz Khan was a glamorous filmmaker and was known for presenting his leading ladies in a sensuous manner but handling a film like 'Nayakan' was clearly out of his league and it showed in the final product. There are a few endearing moments here and there but anyone who has seen 'Nayakan' won't be able to sit through it.
Read More: Best Bollywood Movies of All Time