Tom Cruise's worst movies list isn't an illusion as some of his movies have been panned by both critics and audience alike. An actor's career graph tends to oscillate due to the inherent nature of show business. Sometimes they turn out to be a miscast and sometimes the director fails to tie together the elements to construct a support pillar to a good story. Tom cruise's professional career as an actor has been hobbled by movies like 'Cocktail (1988)' at the same time it was elevated by epics like 'Rain Man (1988)'. The genius we witnessed in great movies seem to have succumbed to the pressure of money involved in movies. Here is the list of really bad movies of Tom Cruise. Think twice before watching them. Happy Reading!
15.Valkyrie (2008)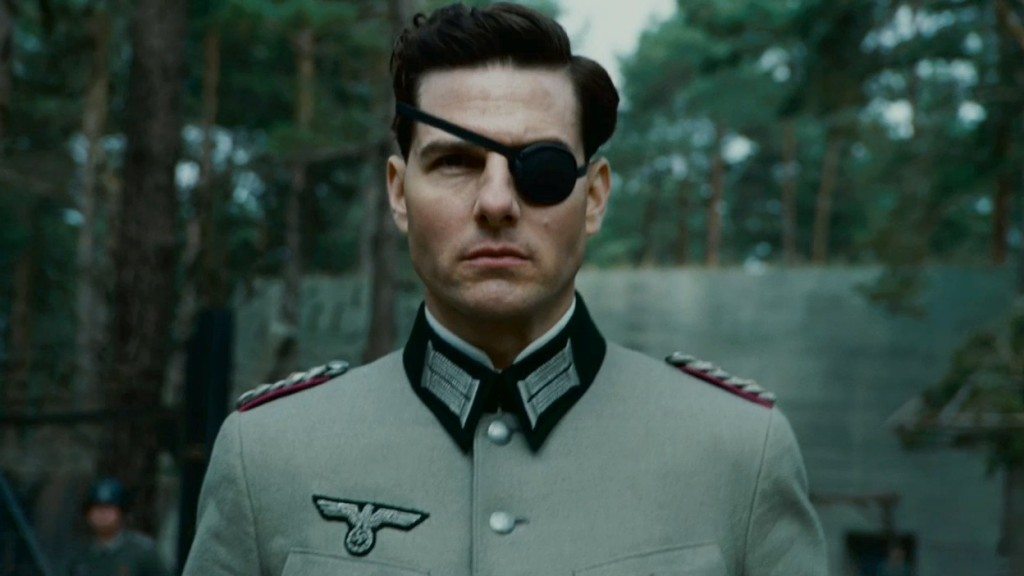 This historical thriller inspired by true events has attained its entry into the list for not being able to garner its spot on great movies list. 'Valkyrie' tells the gripping story of Colonel Stauffenberg (played by Tom Cruise), a German military Colonel who devised a plan to assassinate Adolf Hitler. The movie is set in the Nazi Germany and is mainly shot on real location and the direction is handled by Bryan Singer. The character of Stauffenberg is identified as a loyal humanist who realised that the Nazis were doing terrible things. 'Valkyrie' has this incredibly strong plot on paper but stumbles across some unidentifiable elements and gradually loses its cinematic charm. The film also faced criticism from the German government since Tom Cruise is famous for practicing Scientology, which is quite infamous across Germany.
14. Knight And Day (2010)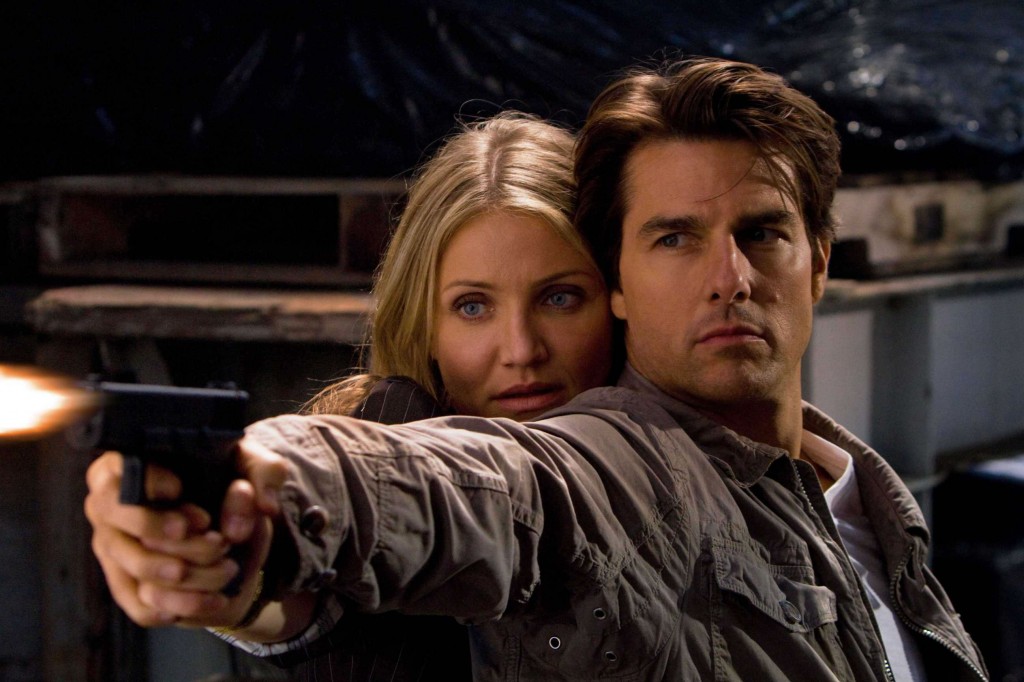 'Knight And Day' tells the story of June Havens (played by Cameron Diaz), a superior car restorer who gets caught up with Roy Miller (played by Tom Cruise), who is being vehemently pursued by CIA. Ever since the release of 'Knight and Day', there have been two extreme opinions about this movie. Some consider this movie as a classic Hollywood action thriller while some others slammed the movie for its unimpactful comic sequence and formulaic storytelling. Was it another futile attempt to leverage Tom Cruise's flair for action sequences and his stardom? The world is divided on this answer but it is surely not up to the mark when compared to some of the actor's famous movies such as 'Top Gun' and 'Minority Report'.
13. Vanilla Sky (2001)
'Vanilla Sky' is a great shot that failed to hit the target. Tom Cruise plays David Aames, a prison inmate convicted of murder who narrates a flashback story to the court psychologist. David's flashback is superficially conventional, a rich young man celebrating his bachelor life but things take a turn when he meets Sofia Serrano (played by Penelope Cruz). 'Vanilla Sky' takes too much time in building a great story but doesn't devote enough time to end it elegantly. Being a science fiction psychological thriller, the storyline demands a better explanation at the end. The film is loaded with great actors and magical soundtrack, it won the Academy Award for the best original song. This is another movie on this list which could have been great if it had been more organised and less abstract.
12. Taps (1981)
A bunch of military school students decide to take over their School to prevent it from closing, does this one line excites you?. 'Taps' definitely has a unique concept lingering somewhere inside but it fails to maintain the momentum, thanks to the flawed narrative pattern. This could be construed as a classic David vs Goliath war since four young men decide to take the gun to prevent their School from being handed over to a real estate developer. Tom Cruise plays Cadet Captain David Shawn, one of the young cadets who join in the fight. 'Taps' has its own moments due to George.C. Scott's character Brigadier General Harlan Bache, a veteran military man who acts as a mentor to the young men and gets arrested for a manslaughter he didn't commit. Once the plot thrusts upon these young men waging a war with guns against the School administration, the logic exhibited by characters stumbles and scatter into different directions.
11. Lions For Lambs (2007)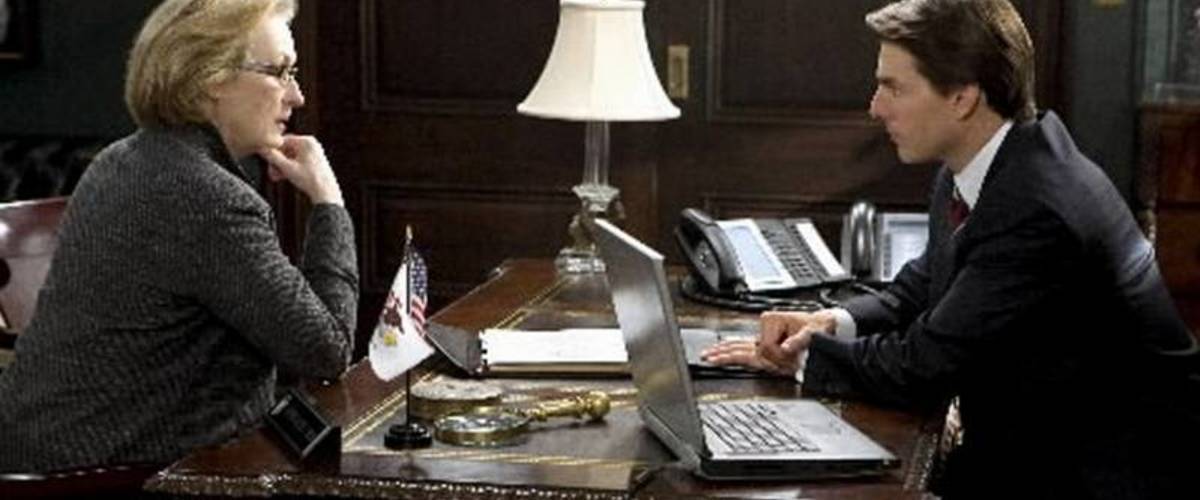 This movie goes down in the film history as a tragedy in Tom Cruise's career. In Cinema, stories can be deceiving, the intricacies woven by the story writer may allure an entire studio into spending a chunk of money on that movie without a second thought. If you look at 'Lions For Lambs' from the storyline perspective, it is a brilliant work. The movie is told from three different angles, a senator who devised a new military strategy and explaining it to a journalist, two young military men involved in this operation and a college professor trying to dissuade a young student by telling the story of these young men. Where does this movie fail? Just like the short description of the film above, 'Lions For Lambs' unconsciously implants a sense of excitement in the viewer in the beginning and emits a sense of direction. Ultimately, the movie goes nowhere due to the flawed storytelling technique. This movie can be cited as a perfect example of imposing filmmaker's political views upon the viewer by sermons like dialogues and ineffective conversations.
10. Mission: Impossible II (2000)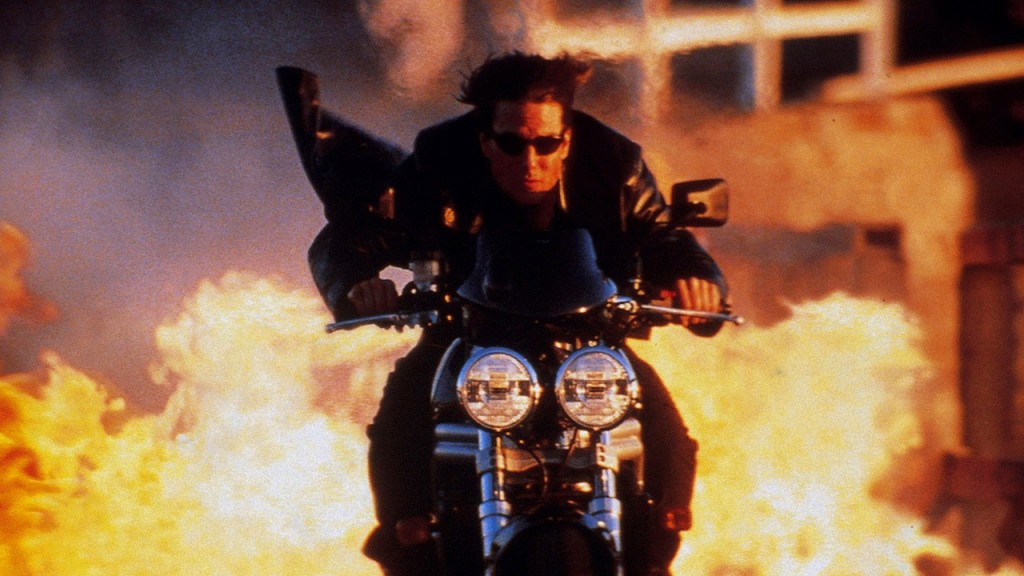 If you look at Tom Cruise's filmography, his virtuosity in implementing action thrillers is quite evident. It was 'Mission: Impossible' which made it possible for Tom Cruise to gain global attention and acquire his much-celebrated stardom. But when this franchise came up with its second installment, apart from Tom Cruise's performance everything perishes due to Director John Woo's misshapen direction. Ethan Hunt is on another mission which involved fast paced action sequences, ultra modern biochemical weapons and an intriguing team of extremely skilled people. 'Mission: Impossible II' has enough to satiate the adrenaline rush seeker inside you but it definitely falls apart when it comes to script and story telling. This is the kind of movie which will be intolerable for someone who doesn't get super excited while watching action movies. However, Tom Cruise did recognise the mistakes and rectified them in the succeeding installments.
9. Rock of Ages (2012)
If you have seen this film, it would be laborious to forget Tom Cruise singing 'Pour Some Sugar on Me', it was one hell of a performance. With his super energetic charisma, Tom Cruise successfully distracts the viewer from the failed aspect of this movie. Originally created as a Broadway musical, 'Rock of Ages' couldn't be a great movie. Tom Cruise stars as Stacee Jaxx, a narcissist rock star who has detached himself from others. 'Rock of Ages' also stars Alec Baldwin as a concert club owner who is desperately looking for a way to pay off his tax debt which has been threatening his livelihood for a long time. This movie has it all, the quintessential American protest against Stacee Jaxx's rock songs which is filled with lyrics capable of misleading youth organized by the conservative wife of Mayor's wife, an aspiring singer with stage fear looking out for a chance to make it big. The length of this feature film is the real spoiler. Even though 'Rock of Ages' is filled with some hummable tracks which demand repeated listening but the deadpan comic sequence and abstractly defined characters make it qualified to be on this list.
8. Oblivion (2013)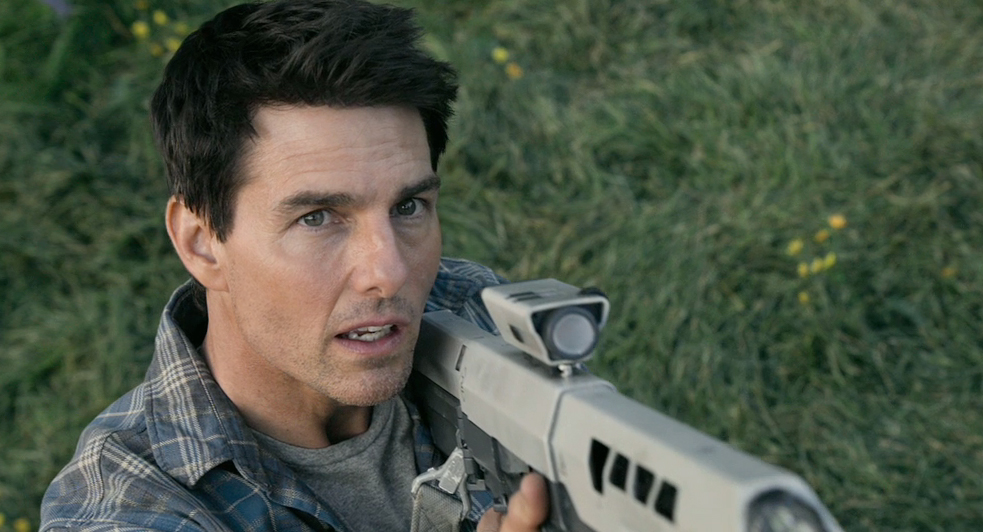 A science fiction movie which cannot be even saved by Tom Cruise is 'Oblivion'. The plot is set in 2077, sixty years after a war ambushed Earth and humanity relocated to Saturn's Moon Titan. The technical complexity deserves a special mention since the movie incorporates some unique technologies such as powering Titan using Earth's energy with the help of some humungous offshore fusion energy generators. Tom Cruise plays Commander Jack Harper who consistently combats alien scavengers. Jack Harper is not relieved from his Earth memories as he repeatedly generates an image of him being together with a dark haired woman on the observation deck of Empire State Building. Jack's inability to quench his curiosity about Earthly matters forms the rest of plot as it leads him into a certain situation that demands him to take matters into his own hands. 'Oblivion' has some supreme action sequences and stimulating performance from the whole cast but it fails to construct a thick plot and gets incredibly boring as it proceeds.
7. Jack Reacher: Never Go Back (2016)
I had serious second thoughts to include this movie in the list as it puts me on the verge of sabotaging its brilliantly executed predecessor for those who haven't heard of Jack Reacher. Tom cruise's reprisal of Jack Reacher is uncalled for as this movie fails to carry the legacy of its prequel 'Jack Reacher'. The plot rakes in the magic of conventional formulas but fails to implement it with freshness and renders a monotonous arrangement of action and emotion to the audience. The action sequence in 'Jack Reacher: Never goes back' doesn't spark of the same amount of excitement as that of the original. Director Edward Zwick conspicuously struggles to come up with a better story and hangs on to conventional elements of action thrillers.
6. Cocktail (1988)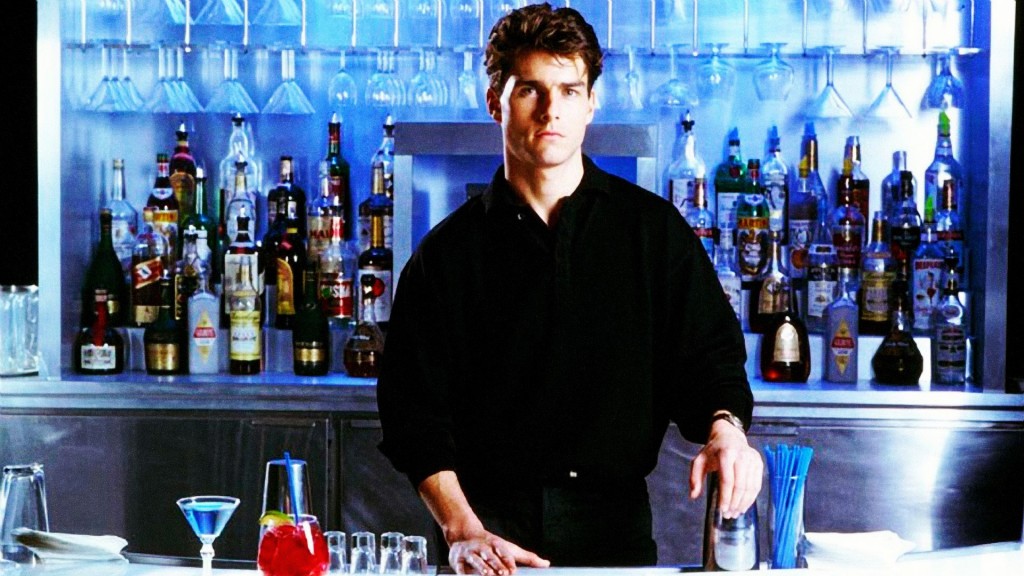 Tom Cruise achieved a rare feat with 'Cocktail' as he became the first person to gather a Golden Raspberry Award nomination and an Academy Award for Best Actor nomination in the same year. This movie has a flimsy plot in which Tom Cruise plays a bartender named Brian Flanagan who finds a mentor in Doug Coughlin (played by Bryan Brown) and becomes a famous name on the nightclub circuit in New York. Director Roger Donaldson has put in his best efforts to convince the audience that 'Cocktail' is all about the personal difference between Brian and Coughlin but when rest of the plot unfolds it is nothing but another classic attempt to churn out big money in box office by leveraging Tom Cruise's stardom.
5. Days of Thunder (1990)
Gravitated drama drenched in the flimsy world of sports must be catalysed by gripping action sequence to stay honest to the genre. 'Days of Thunder' clearly inhales the success guaranteed formulas of Tom Cruise's other successes such as 'Top Gun' and placing it in the backdrop of sports. Tom Cruise plays Cole Trickle, a wannabe popular race car driver with ample experience in the open-wheel racing. Cole's driving skills are limited by the efficiency of his car and this persuades him to team up with Chevrolet and make his dreams come true. This is one of the three movies to star the gorgeous Nicole Kidman opposite Tom Cruise. 'Days of Thunder' can be considered as a movie that fails to retain the magic of the quintessential Tom Cruise entertaining on screen persona.
4. Far and Away (1992)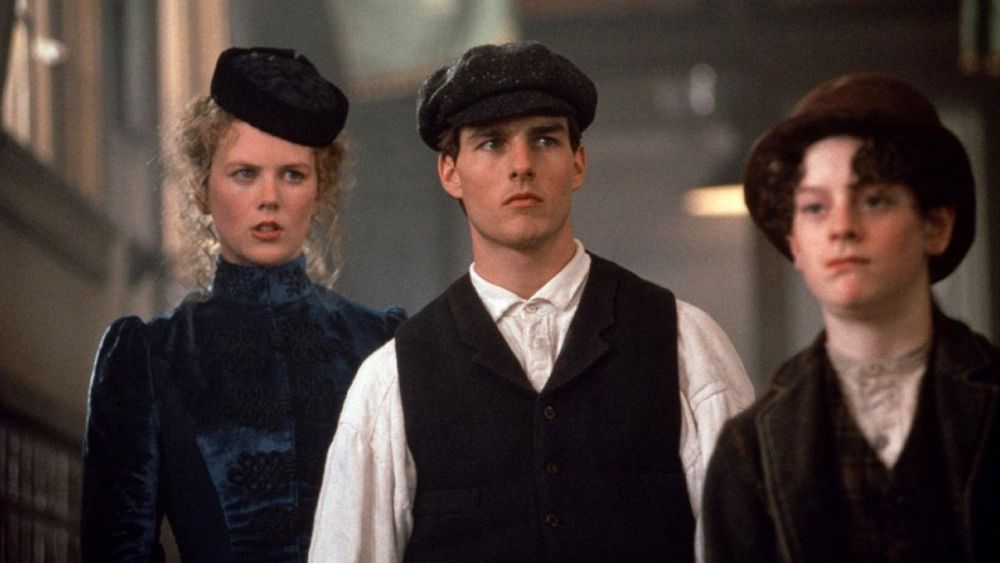 This is one of the few period drama to feature Tom Cruise, he stars opposite Nicole Kidman. 'Far and Away' tells the story of Joseph Donelly (played by Tom Cruise), a young man who sets out to take revenge against his landlords who burned his house into ashes. This film is quite high in its production value and has an ensemble cast but the script becomes the villain in reducing this movie to be included in this list. 'Far and Away' was just another Tom Cruise success formula placed in 1890s America. Director Ron Howard tries to explore the story of immigrants seeking a fortune in foreign land and especially those who migrated from Ireland. The entire plot is about Joseph's revenge but it fails to involve the audience and doesn't give enough time for characters to establish themselves. 'Far and Away' has some stunning visual magic embedded inside an average script.
3. Losin' It (1985)
The story of this movie in one line is, 'Four teenagers trying to lost their virginity'. It is one of the early movies in Tom Cruise's illustrious career and definitely a tiring watch. The plot is shallow and the director is struggling to keep it alive with lifeless performance. I guess the plot itself explains why it shouldn't be in anyone's watchlist.
2. The Mummy (2017)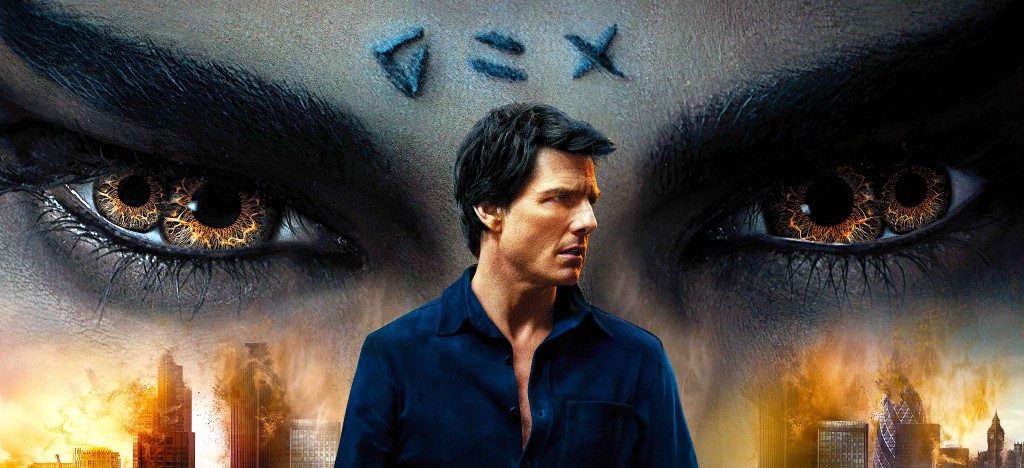 You guessed it right, I cannot make a Tom Cruise's worst movies list without his most recent debacle. 'The Mummy'. The reprisal of one of the most exciting period fantasy in Hollywood was touted to become one of the most exciting movies of this year but it ended up being a non-innovative test of audience's tolerance towards a cliched story-telling. Tom Cruise plays Nick Morton, a US Military Officer who accidentally unearths the tomb of Princess Ahmanet, leading to the release of a deadly evil spirit. There is some plot with a thick outer skin but incredibly thin core, 'The Mummy' attempts to ace this with placing ancient hieroglyphics, an absurd plane crash intimidated by a ghost and several other misfit circumstances, it all leads to an enduring watch and doesn't even satisfy the visual effects lover in you.
1. Legend (1985)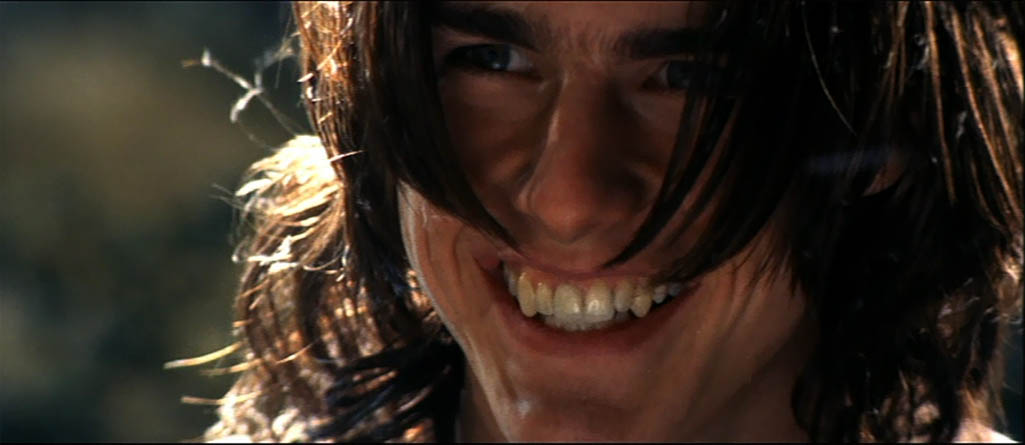 Ridley Scott's dark fantasy is undoubtedly one of Tom Cruise's worst movies even though it was highly appreciated in the critics' circuit for its cinematography and visual effects. 'Legend' attempts to tell a dark original tale, which is less luminous than the stories general audience relate to when they hear the word 'tale'. Tom Cruise plays Jack, love interest of a charming princess, Lilly. Jack is settled in the vibrancy of woods and seeks to teach his love all the magic of the forest. Jack's love story is one of the sub-plots in the story and the central plot is noticeably dark. Interestingly, this movie has quite a lot of things which are capable of making it a good movie but the element doesn't fit into properly. 'Legend' is definitely an out of the box attempt but the script crumbles mercilessly.