They might be known as Academy Award winning performances, but in reality that only serves to further just how overrated the work is. There is a huge misconception with the general mainstream audiences that an Oscar winning performance means a great performance. Not always. There have been just as many truly terrible performances awarded the Oscar as there have been those for the ages. The Academy quite often gets it right, truly they do, but just as often if not more they get it wrong allowing sentiment or the fact they feel someone is owed (whatever that means). Sadly it has always been political, though more so now than ever before. It all changed drastically in the nineties when Miramax began to campaign heavily for their films and artists. It became so bad that it was said Miramax will get Martin Scorsese to wash your car for your Oscar vote for 'Gangs of New York' (2002). To think that Miramax was pimping out their artists for Oscar votes was beyond shameful. There was a time hitting campaign trail meant doing talk shows and interviews, now it is insane what they go through.
A great performance is something very special, it speaks to your soul, it does not diminish in power with the passing of time. In so many instances the performances listed bested better performances, brilliant work that was for the ages. There was a time when the winners of the New York Film Critics Award for Best Actor, the winners of the Los Angeles Film Critics Awards and the National Society of Film Critics for Best Actor were the shoo ins for the award, now they are often not even nominated. Each member of each group receive screeners long before the film is released, allowing voting to take place before Oscar season really launches with the announcement of the Golden Globe nominees. Someone may be the leader for months, but then a film comes out at almost the last minute and snatches victory.
For me, it is very telling what they do onscreen after winning an Oscar. Do they do better work, do they find themselves in the race again or is it years before, or never? Was their win a one time thing and based on them being for a short time the flavor of the month? That can often be enough to win. If anything good has evolved, it is that sentimental Awards do not happen as frequently, no longer does being over seventy assure one of a win. The list below explores the performances I believe to be unjust winners because somebody else should have won the Oscar that year.
30. Julianne Moore – Still Alice (2014)
She won here because she had not won before, and should have, a few times, most notably for 'Far from Heaven' (2002). Supporting Awards should have come for 'Boogie Nights' (1997) and 'Magnolia' (1999), and she was tragically luminous in 'Far from Heaven' (2002) but because she was not awarded for great work, she gets it for lesser work. Average work. Timely in that she was portraying a woman struggling with Alzheimer's but no way was this a better performance than Rosamund Pike in 'Gone Girl' (2014)…no way.
29. Matthew McConaughey – Dallas Buyers Club (2013)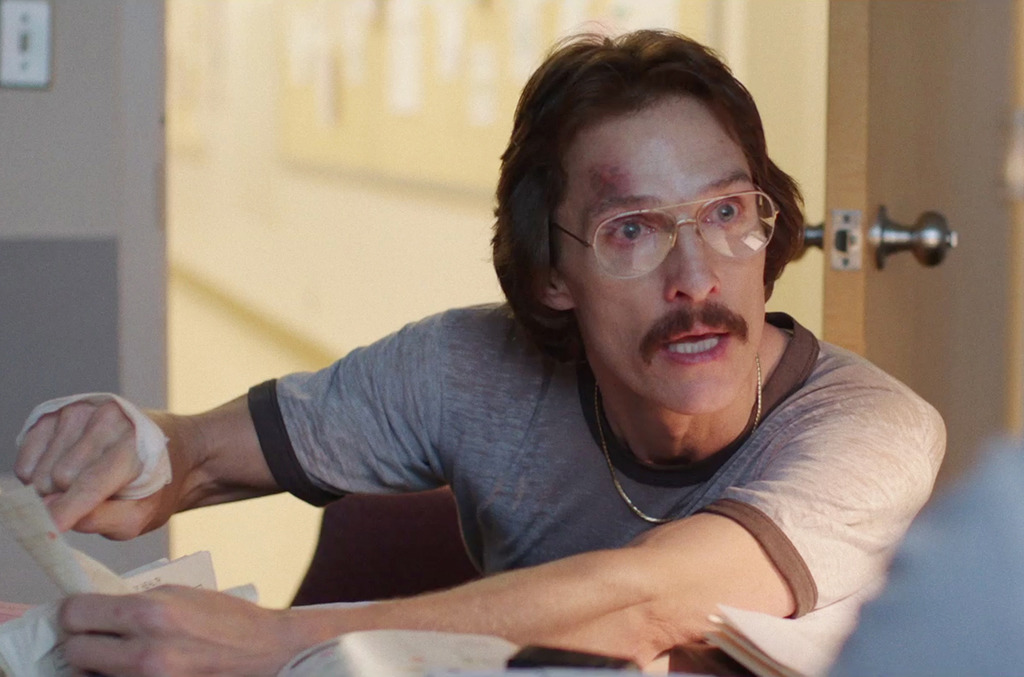 He was owed? It was his time? Seriously? Lose some weight, look gaunt, get the critics behind you and you win. Wow, over Di Caprio in 'The Wolf of Wall Street'? Not in my world folks, but it certainly happens in the world of the Oscar. A fine actor, his career started with a bang and he was among the most sought after actors in the business. But a series of flops ended that and he climbed his way back with an array of good performances. Ironically the best work of his career was airing about the time he won the Oscar, as the haunted detective in 'True Detective'. That final speech he delivers about the afterlife might be the finest moment he has ever acted.
28. Meryl Streep – The Iron Lady (2011)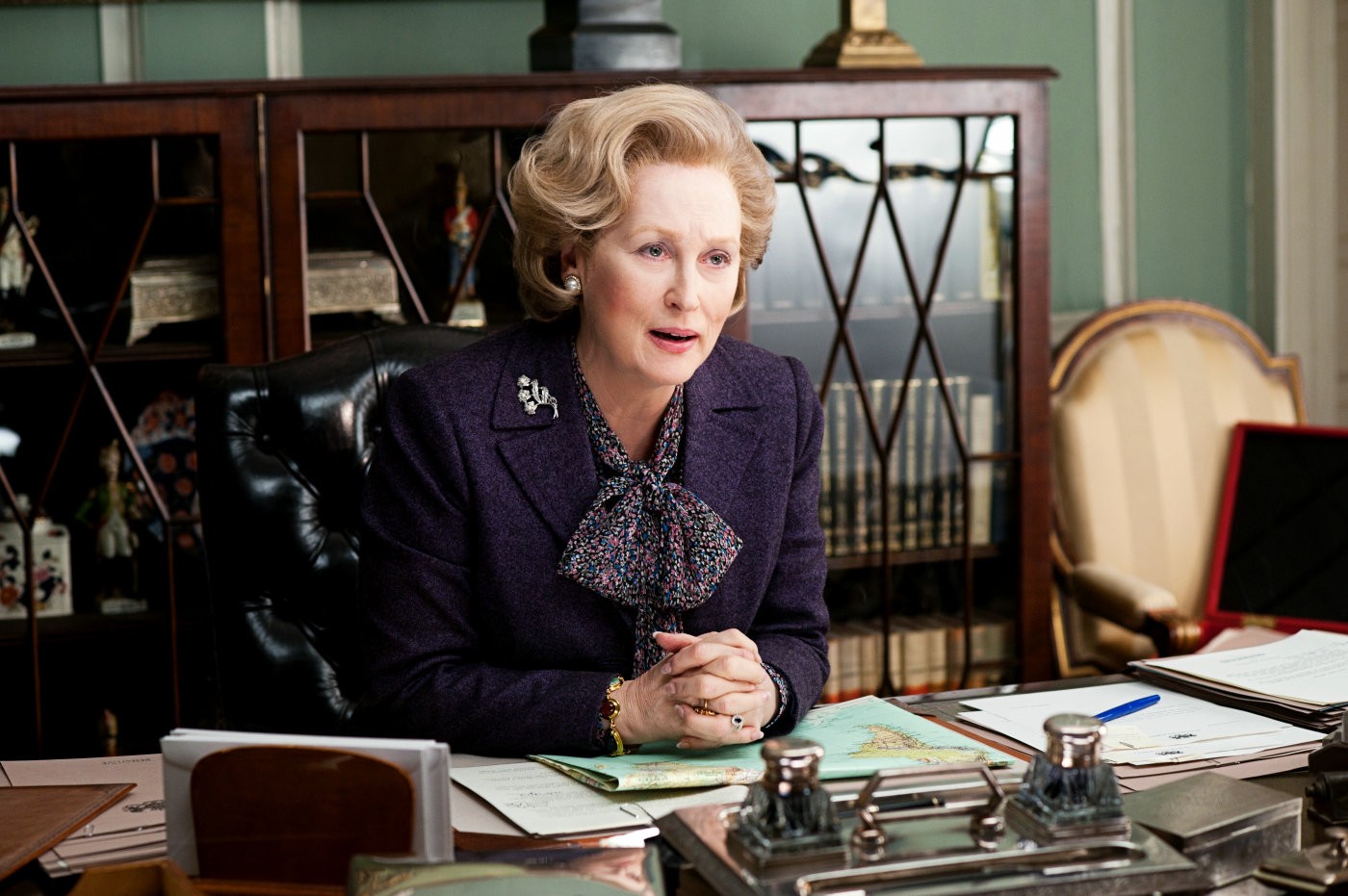 Yep, you read right. Streep should have won several before this, for 'Out of Africa' (1985), 'A Cry in the Dark' (1988), 'Julie and Julia' (2009), but not for this. Tilda Swinton was far more deserving for 'We Need to Talk About Kevin' (2011) or Viola Davis in 'The Help' (2001). Two decades had passed since Streep had last won an Oscar, and the most nominated actor in Academy history was on a huge losing streak. As aging former Prime Minister Thatcher, she is very good, she is always very good, but not astounding.
27. Judy Holliday – Born Yesterday (1950)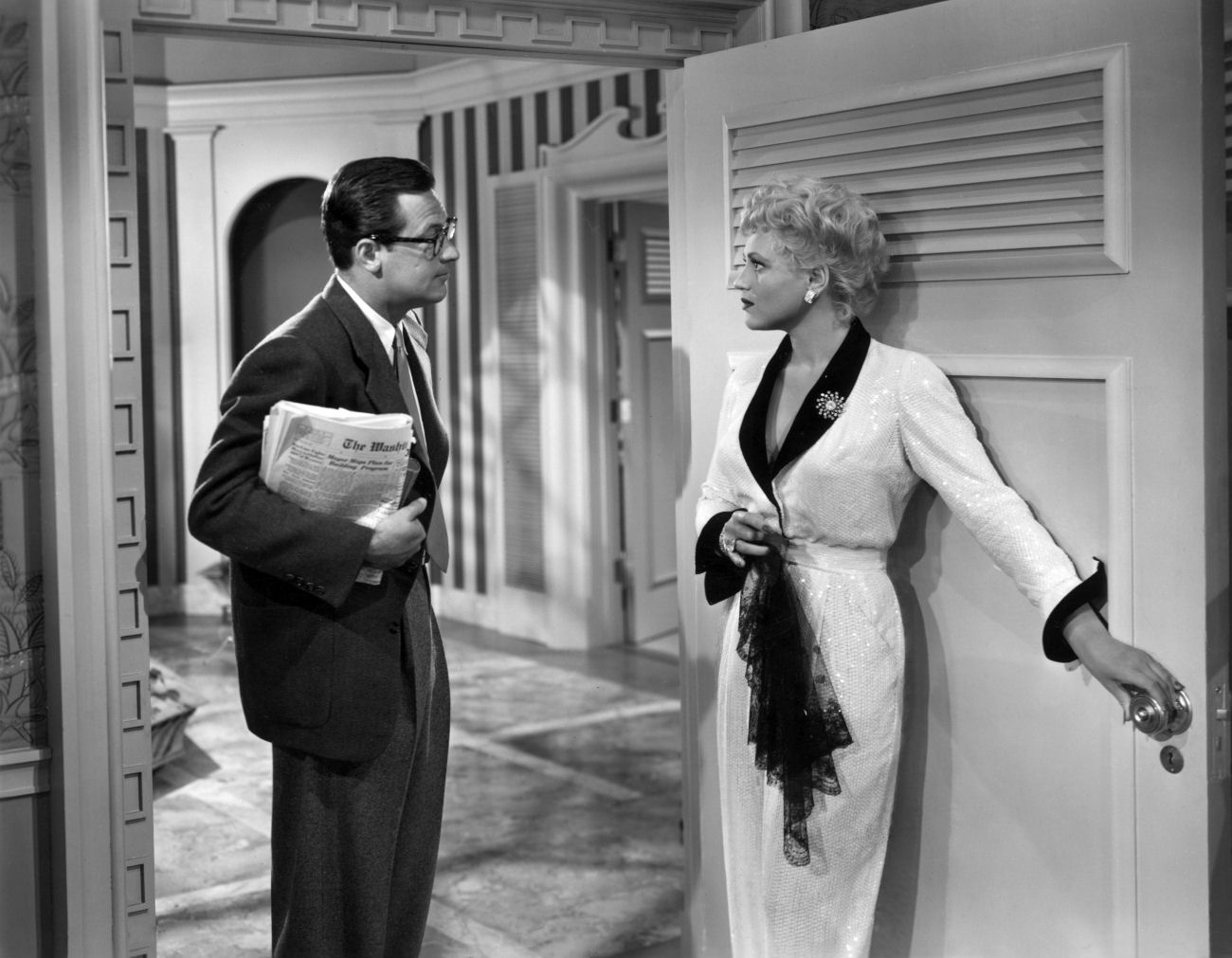 She was brassy and funny but better than Gloria Swanson in 'Sunset Boulevard'? Which performance is remembered? Not Judy. Swanson's performance is among the finest ever put on film, folks. Holliday is among the rare comedic performances to win Best Actress, but seriously, Swanson has proven to be for the ages, and her performance was brave in that she portrayed an actress undone by talking films, which she had experienced first hand.
26. Jean Dujardin – The Artist (2011)
The entire premise of the film is built around a gimmick, which is that it is a silent film. A sensation upon release, I think people have gone back to it and wondered what all the fuss was about, I know I have. Dujardin is very good, but in hindsight George Clooney is astonishing in 'The Descendants', the best work of his career. Did the sweep of the awards push him into the winners circle? Maybe. Good, but not great and an Oscar winning performance should be great, should it not?
25. Kate Winslet – The Reader (2008)
This one just baffles me and gives an indication of the power Harvey Weinstein has when he chooses to campaign. Not even her best performance that year! She should have won, no question, but for 'Revolutionary Road' (2008), which failed with audiences for reasons I do not understand. Winslet was superb in that film, but in 'The Reader' (2008), she is dull, uninteresting and a Nazi! Neither her performance – and I adore her work usually – nor the film worked for me.
24. Reese Witherspoon – Walk the Line (2005)
Yawn. Cute and perky was never so obnoxious. I need to be clear, I dislike her, not only as an actress but as a person. She is smug, has been known to sneer at people she feels are beneath her, and has no trouble using her fame to get out of sticky situations with the police. On screen, she has been really good twice, in 'Election' (1999), portraying a version of herself perhaps, and in 'Wild' (2014). I did not believe either she as June Carter or Joaquin Phoenix as Johnny Cash. The Academy, however, did. Joan Allen, who was not nominated for 'The Upside of Anger' (2005) was the years Best Actress.
23. Adrien Brody – The Pianist (2002)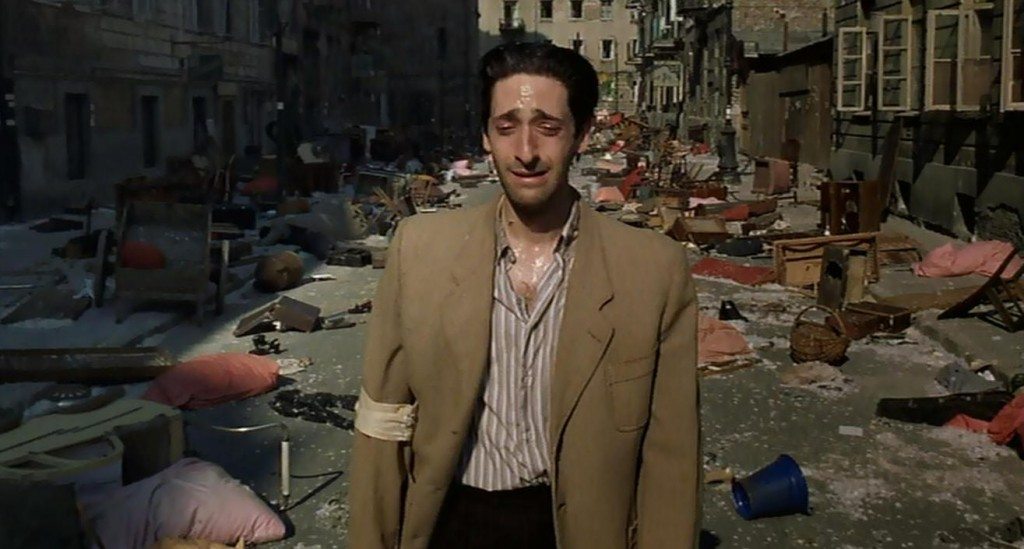 Been there, done that, and better. Jack Nicholson gave the year's best performance in 'About Schmidt' (2002). They say, make a film about the Holocaust and Oscar smiles upon you, which might be true. It was for Roman Polanski's film, based on his youth. Brody gets to do it all, cries, sees horrors, goes through horrors to stay alive, holds his life together with music, but I never felt connected to him, he just did not do it for me. I found his performance cold, forced, even calculated.
22. Russell Crowe – Gladiator (2000)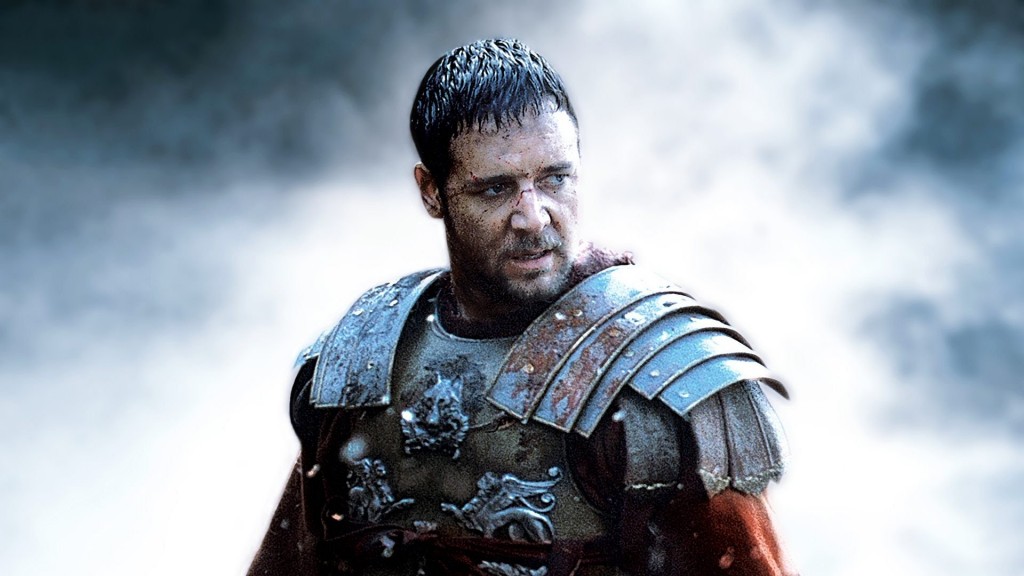 Clearly a make up award for the year before when he should have won for 'The Insider' (1999), another example of how giving awards for past performances is just wrong. 'Gladiator' (2000) is a big sand and sandals epic, beautifully made, with Crowe as a wronged Roman general, who becomes a slave and fearsome fighter. Slowly working his way back to the Emperor for justice, he does a slow sizzle through the film. He is okay, but nothing more, it would not even make a list of his best five performances. Tom Hanks deserved his third Oscar for 'Cast Away' (2000), but lost to Crowe.
21. Roberto Benigni – Life is Beautiful (1998)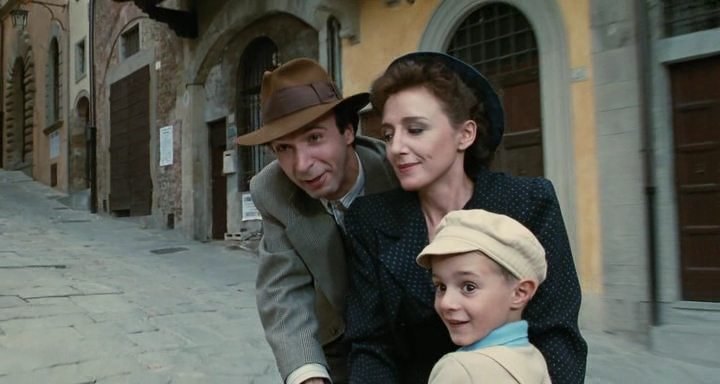 Someone quick, call the local organ grinder, his monkey escaped and they gave him an Oscar. Such a dumb-ass. Probably the worst performance to ever win an Oscar. A beloved comic actor, he decided to make a sweet fable set during the Holocaust ('cause lots of sweet things happened then, right?) and for a short window the film was admired until people realized what he had done. The problem was that realization came after they gave him an Oscar. I was embarrassed watching the film, more so seeing him turn the Oscars into his own "look at me" moment. Edward Norton was astounding in 'American History X' (1998), a performance among the best ever given, but they gave it to Benigni, who for his next film played Pinocchio with a screeching falsetto in a flop, and has rarely been heard from since. That is a good thing.
20. Helen Hunt – As Good As It Gets (1997)
I mean, really? Same annoying self obsessed character she played on TV in 'Mad About You'. The accent wanders; and I cannot, for the the life of me, understand what anyone sees in her. She gets nominated and wins over at least three greater performances! If you watch her body of work, from TV to film, she gives the same, earnest, pleading eyed performance in every single movie she has ever done. Among those who should have won, Jodie Foster in 'Contact' (1997) and Pam Grier in 'Jackie Browne' (1996) to name just two.
19. Al Pacino – Scent of a Woman (1992)
This is what happens when deserving performances lose to inferior work, down the road a few years they will win, but the chain reaction continues because Pacino won over a better performance too! Hoo Haw! They missed giving him one in the seventies when he was great but cannot miss a chance when he is wildly over the top and awful? Amateurish. Denzel Washington deserved to win for his magnificent performance in 'Malcolm X' (1992), Hoo haw indeed.
18. Kathy Bates – Misery (1990)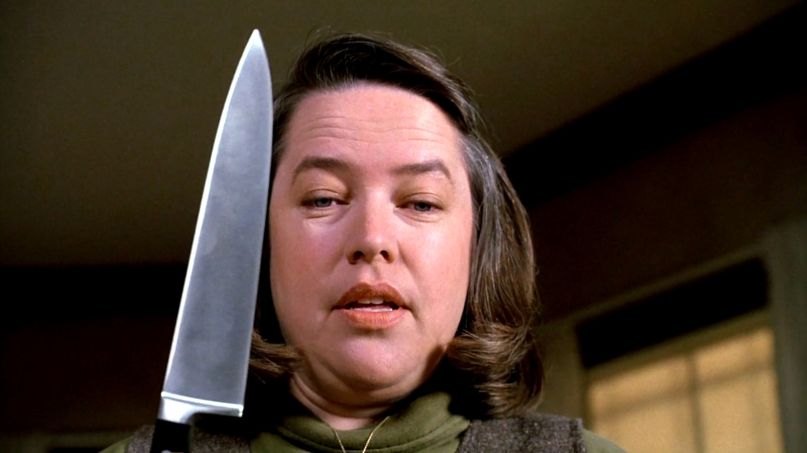 Edie McClurg, the character actress best known as the car rental lady in 'Planes, Trains and Automobiles' (1987) should have played Annie Wilkes, that would have been terrifying. Bates was okay, and I love Bates, better than Anjelica Huston in 'The Grifters', but she has been better since, most notably in 'Primary Colors' (1998).
17. Dustin Hoffman – Rain Man (1988)
Sit in a chair, tilt your head, hands folded in your lap, stare off into space, connect with no one. Speak in a nasal sounding voice, repeat yourself, rock gently back and forth. Yep, you just won an Oscar. Anyone who reads me knows that I do not believe this one to have been an Oscar worthy performance because it is not connected to anyone, humps the same note for two hours and the actor sucks and takes from everyone else without giving. Tom Cruise does better work! Gene Hackman gave the years best performance in 'Mississippi Burning' (1988).
16. Michael Douglas – Wall Street (1987)
Fun acting, venomous, but the best? No. I like Douglas, he can be a wonderful actor but his work here seems forced, feels set up, he is so obviously the villain, all he needs is a black hat and mustache to twirl. Yes his "greed is good" speech is strong, but do you really win for a single scene? Jack Nicholson gave an astounding performance in 'Ironweed' (1987) which should have been your winner.
15. Henry Fonda – On Golden Pond (1981)
An old man wins an Oscar for playing, get this, an old man! Fonda had his name on the Oscar the day he was cast because Hollywood wanted him to win. The real best performance came from Burt Lancaster in 'Atlantic City'. Fonda was a very good actor and should have won years earlier for 'The Grapes of Wrath' (1940) but here, he is a cranky old man realizing he does not have much time left. Katherine Hepburn blows him off the screen. But as they say, he was owed…whatever that means.
14. Richard Dreyfuss – The Goodbye Girl (1977)
Dreyfuss gave a more deserving performance the same year as the alien obsessed every-man in 'Close Encounters of the Third Kind' (1977). Had he won for that I would have been reasonably okay because at least that was a performance, a character. Truth be told, the best performance I saw in 1977 was Bruce Dern's psychotic war veteran turned terrorist in 'Black Sunday' (1977). In 'The Goodbye Girl' (1977), Dreyfuss is the stereotypical actor, self absorbed, vain, always "on" and screaming with insecurity, it was like seeing every actor I ever knew in a one stop performance. Typical Neil Simon fare, one, two, three, laugh.
13. Peter Finch – Network (1976)
A supporting role at best and the real winner should have been Robert De Niro in 'Taxi Driver'. Finch is electrifying during his frantic moments when he seems imbued with a spirit, but aside from his rants he does not have much else to do. De Niro does a slow burn to his bloody explosion at the end, he is unforgettable. That Finch died did not hurt his chances, tough but true. Had he not died, would he have won the Oscar? Doubt it.
12. Art Carney – Harry and Tonto (1974)
How over Pacino in 'The Godfather Part II'? No words. What else can be said? Carney was a beloved TV veteran making the transition late in life to movies. He was a surprise nominee, but the biggest surprise was yet to come when he won. Consider this, he defeated not only Pacino, but Jack Nicholson in 'Chinatown' (1974). And Dustin Hoffman in 'Lenny' (1974) and then never came this close again to even a nomination.
11. Jack Lemmon – Save the Tiger (1973)
How over Nicholson in 'The Last Detail' and Brando in 'Last Tango in Paris'. Did they split the vote or did Hollywood feel they owed him? Two of the greatest performances in history and Lemmon gets it? Lemmon was a more worthy winner as a drunk in 'Days of Wine and Roses' (1962), but certainly not here. Ordinary at best.
10. Glenda Jackson – A Touch of Class (1973)
How over Streisand in 'The Way We Were'? How? She had won in 1970 much to the shock of, well, everyone, but a second win? The only explanation is that Streisand split the vote with Ellen Burstyn in 'The Exorcist' and Jackson slipped in. She eventually gave up acting and got into politics, though she has recently been working again.
9. Maggie Smith – The Prime of Miss Jean Brodie (1969)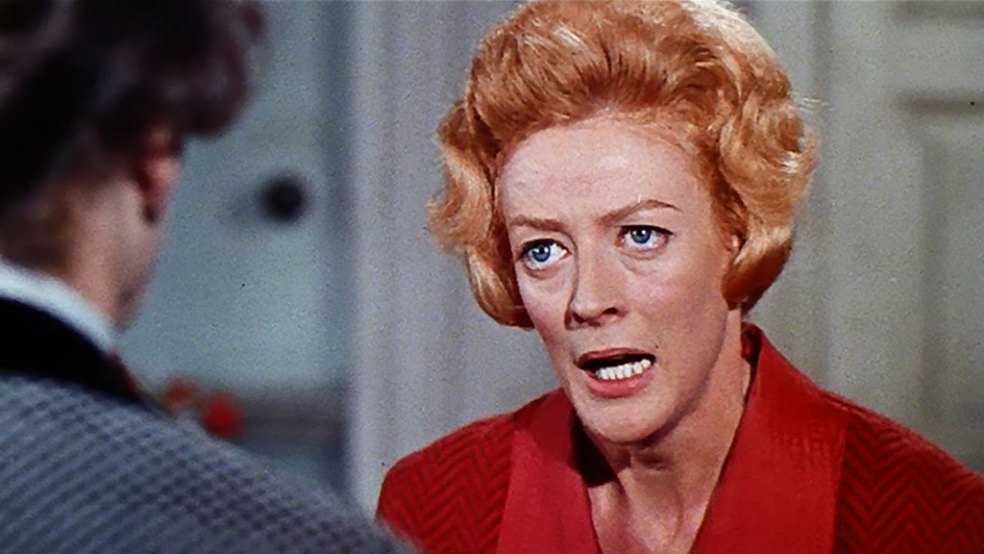 The surprise winner for Best Actress was Smith, as the odd school teacher for girls in this fine drama that began her introduction into American cinema. Jane Fonda exploded into her dramatic career in 'They Shoot Horses Don't They'? (1969), but instead they honored Smith. Why? Because of a mindset, however silly, that British actors are superior to Americans (they are not!), seriously? Fonda gave a searing performance that to this day is haunting, and Smith and Miss Jean are forgotten.
8. Cliff Robertson – Charly (1968)
One of those "what the hell" moments? Seriously, over Peter O'Toole in 'A Lion in Winter'? And he was a dick to work with. Robertson was a middling character actor when they made this film and because he was convincing as a mentally challenged man, they give him an Oscar. I daresay just about any actor working could have played the part, and better. The fact he did nothing remotely interesting after his win speaks volumes about Robertson.
7. Katherine Hepburn – Guess Who's Coming to Dinner? (1967)
Her comeback film, kind of a welcome back Oscar for this great, great actress. Anne Bancroft should have won for 'The Graduate'. Kate won again the following year, deservedly so for 'A Lion in Winter'. The film was socially relevant, and the last film Spencer Tracey made, but Hepburn is little more than a referee while Bancroft was disillusioned, disappointed, wounded, cruel and sexual.
6. Rex Harrison – My Fair Lady (1964)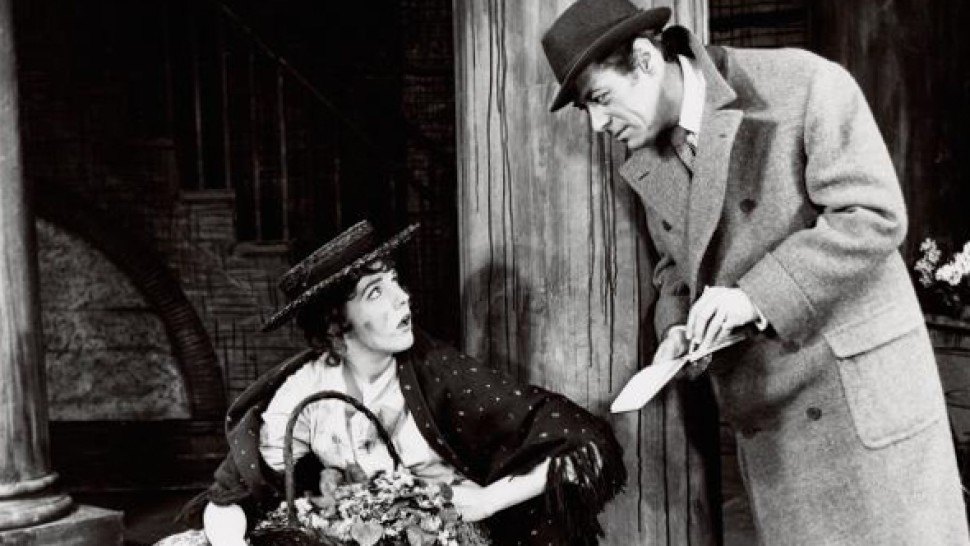 HE COULD NOT ACT!!!!!!! He could not sing, he talked his songs and fooled them all. And he was a pompous ass. I am not sure how he won and Audrey Hepburn did not, makes no sense. The only justice I see for him is that eventually he was cast in the megabomb 'Dr. Doolittle' (1967) and after that he could not really find work. On screen with animals, real and otherwise, his limitations were evident, at last. His win cost Peter Sellers for 'Dr. Strangelove' (1964).
5. Grace Kelly – The Country Girl (1954)
Not sure why this happened. Judy Garland gave the performance of her life in 'A Star is Born' (1954), yet Kelly wins? She was attractive, a decent actress, and was everywhere early in her career. But an Oscar win? Perhaps the best performance she ever gave was convincing the public she was a good girl, rather than the bed hopper she was.
4. Humphrey Bogart – The African Queen (1951)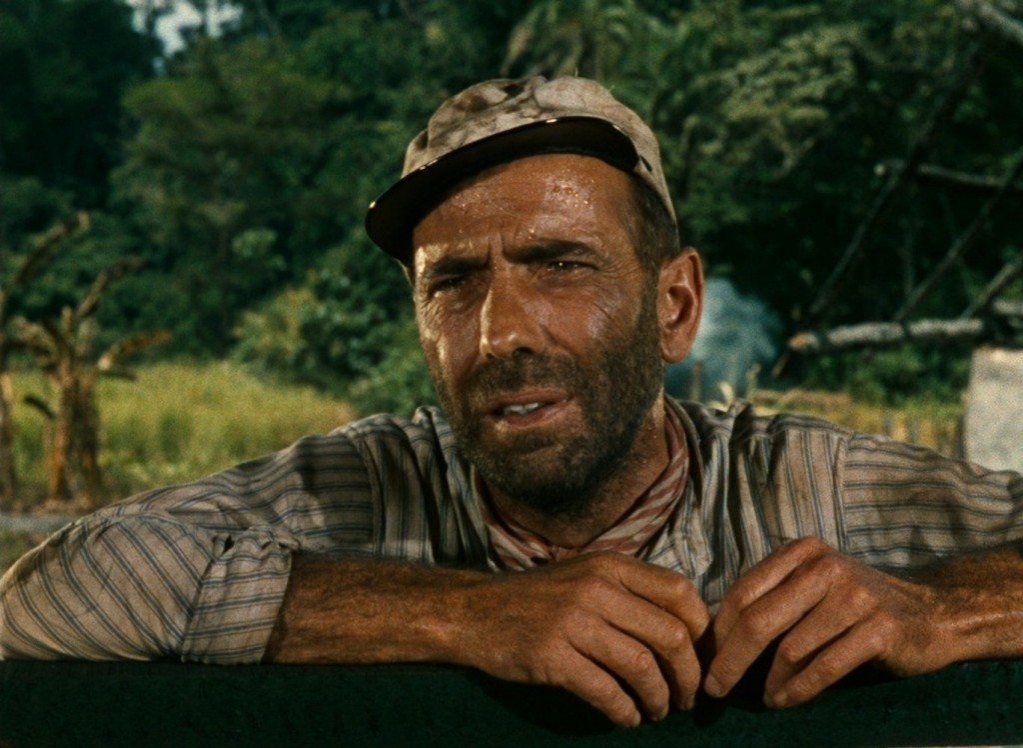 One point, over Brando in 'A Streetcar Named desire'? Nope. Bogart was beloved, no question, but he should have won a couple of times in the forties, not for this over the top work. And defeating Brando? The performance that altered everything about film acting? I mean, come on. Did Bogart win because his performance was acted out on a tough, often harsh African location, because he got into leech infested waters, or because he managed to hold his own against Hepburn? Watch it, then watch Brando in 'A Streetcar Named Desire' (1951)…no question, is there?
3. Laurence Olivier – Hamlet (1948)
Was it because they were so bowled over by him doing Shakespeare on film that they could not resist? Was it the time belief that English actors were greater actors than Americans? Who knows, but for many years Olivier was widely hailed as the finest actor in movies. Brando ended that, forever. This win? Silly. Bogart was the better choice in 'The Treasure of the Sierra Madre'. The Academy was so bowled over hearing Shakespeare speak that they became convinced it must be great acting…my God, if he can speak, it must be!
2. Bing Crosby – Going My Way (1944)
Crosby played Crosby in this sappy, sentimental mess. I am not of the mind that Crosby could act, he never could. His road films in the forties were popular entertainments, he made some fine audience films, but never gave a performance as anyone else but Bing. Was it the sentiment that drove them to vote for him? The fact he was playing a priest? I do not know, but he won. One of the most undeserved wins in Oscar history.
1. James Stewart – The Philadelphia Story (1940)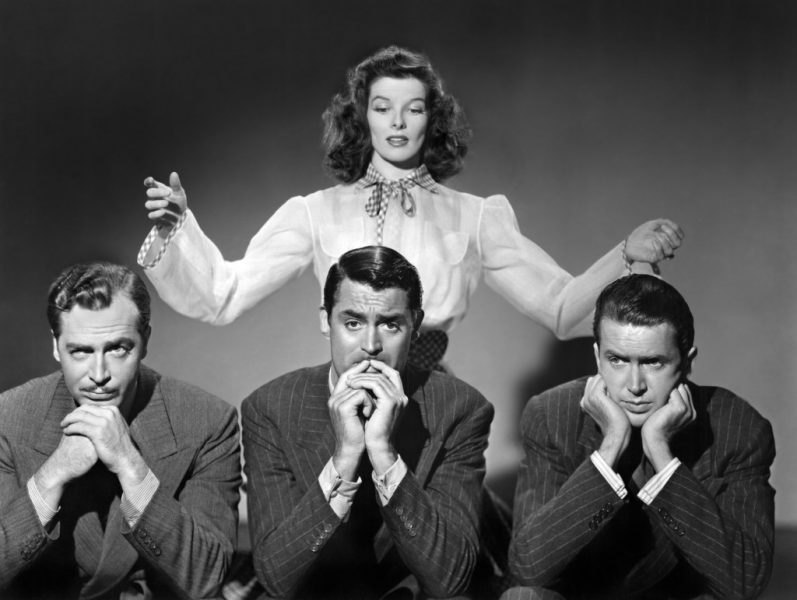 The year before, Stewart was the favorite to win the Oscar for his marvelous performance as the idealistic young senator who takes on Congress in 'Mr. Smith Goes to Washington' (1939). He lost, incredibly to Paul Muni in 'Goodbye Mr. Chips' (1939), providing the Academy with their chance for their first ever make up Oscar, choosing Stewart for Best Actor for his oh-so-average work in this. His is not even the best performance in the film, and because Henry Fonda lost in 'The Grapes of Wrath' (1940), by far the best of the year, Fonda himself wins a make-up Oscar forty one years later. Sad that Stewart, one of the very best actors ever, won his Oscar for a lesser performance.
Read More: Most Overrated Films of All Time