It's a given that good actors will only get a handful of such roles in their career which will satisfy them as an artiste and pleases the fans as well. Majority of the roles offered to them will reek of mediocrity and some even deplorable. Today we will talk about roles which fall into the latter category and how some finest actors of Bollywood landed themselves such roles which almost ruined their careers. The list below features only roles of actors who are considered 'famous' by various standards; otherwise there is no dearth of bad roles and performances in Bollywood.
15. Aamir Khan in 'Tum Mere Ho'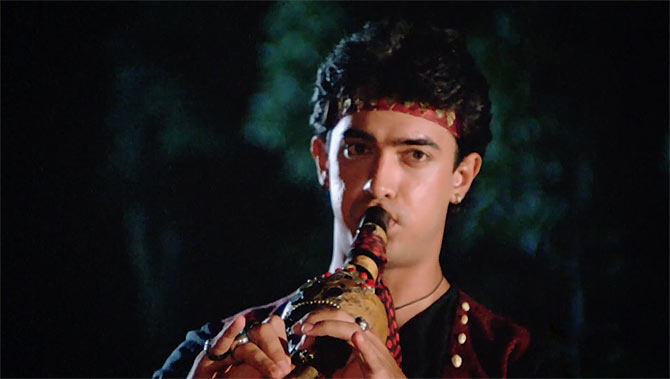 He is undoubtedly the finest actor of Bollywood second only to Amitabh Bachchan. With his last release he not only broke box office records in India but in China too. He has an evolved aesthetic sense which ensures that he always picks a sensitive or intelligent subject for his films and gives it a universal treatment. In a career spanning over forty years – he began as a child artiste in 'Yaadon Ki Baarat' (1973) – he got it right most of the time barring a few flops and strangely unheard of late releases due to production problems. One film is particular – 'Tum Mere Ho' – is horrendous. It released in 1990 and was directed by his father Tahir Hussain.
Aamir played a snake charmer in it and his 'Qayamat Se Qayamat Tak' co-star Juhi Chawla was the leading lady. Not only did they failed to recreate the sizzling chemistry of their first film together but also struggled to deliver a run of the mill performance as there was nothing subtle in the film. Aamir was dressed in colourful outfits throughout the film and his character was flat and clichéd to say the least. He was also clearly uncomfortable during the action sequences and his usual charm was missing from the film. Let's not even get into the details of the film. It does suffice to say that this is one film Aamir would like to delete from his filmography.
14. Salman Khan in 'Hello Brother'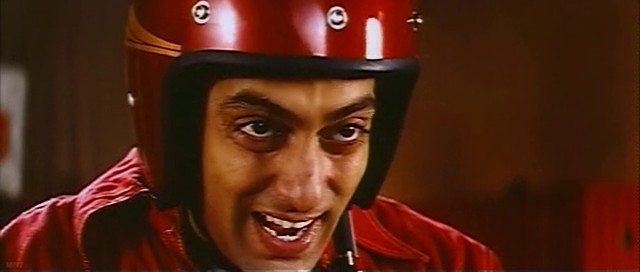 Salman Khan is not a great actor. Period. But, there is something about his on-screen persona – his childlike quality and his tomfoolery – that makes him such a delight to watch in film after film. Even his harshest critics will agree that he is timeless. However that was not always the case. In the 90s he was still coming to his own as he couldn't guarantee that every film of his will turn into box office gold unlike the present scenario.
'Hello Brother' (1999) directed by his brother Sohail Khan is a film that failed to entertain both the audiences and the critics. And Salman was epitomically bad in it. He popularized something called 'Pungi' (a kind of pinching) with his role and took off his shirt at every given opportunity. His performance in the film is a classic example of overdoing something that one is good at. Keeping in mind that the film was a home production Salman took every liberty to overact and over utilize his stardom.
13. Abhishek Bachchan in 'Umrao Jaan'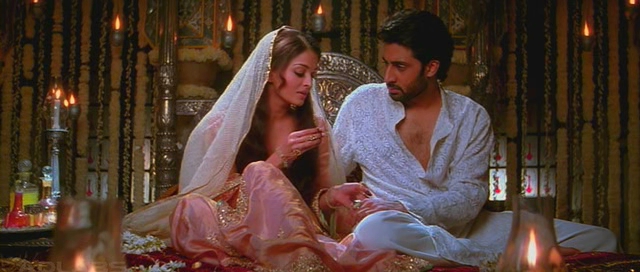 'Umrao Jaan' released at a time when he had already established himself as a star and actor of caliber thus ending his 17 flops in a row phase. They say one should never remake a classic but J.P. Dutta not only took upon himself an impossible task of matching the original in terms of grandness and intensity but also cast the wrong actors. Well Aishwarya Rai did manage to give Rekha a tough competition in the looks department but Abhishek Bachchan was a total waste in the film. His portrayal of a Nawab lacked novelty and gravity. The big problem is that he doesn't look like a Prince to begin with – not by the traditional Bollywood standard – and he looked even paler when paired opposite then Ms. Rai. An overall dull film combined with his soulless performance was enough to make the audiences stay away, not that there were many who went to see the film.
12. Akshay Kumar in 'Action Replayy'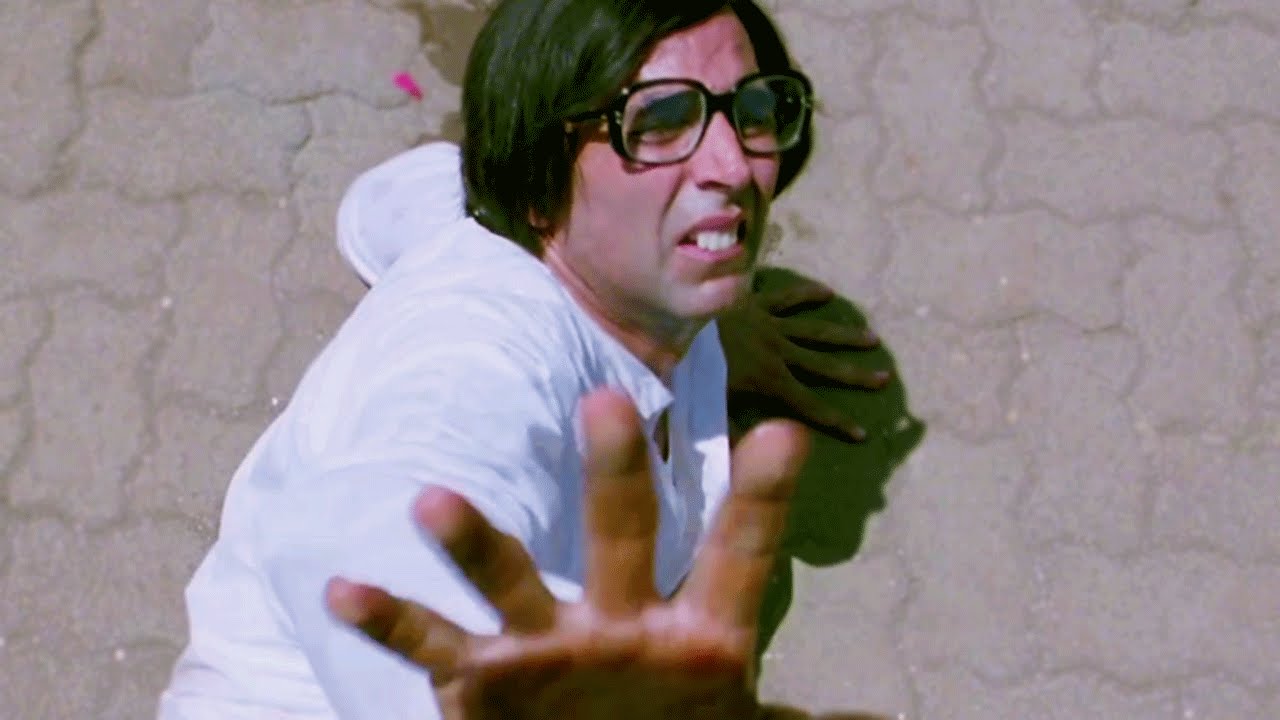 Picture this. A film set in the 60s and Akshay Kumar in long hair and a set of teeth almost coming out of his mouth. Not a pretty picture right. If you can believe it that's the guy Aishwarya Rai's character 'Mala' in the film falls in love with. Well love may be blind but the film is dumb beyond any doubt. On top of that Akhsay Kumar – Kishen – plays the resident fool of the neighbourhood who is nicknamed as 'Kitchen Kumar' for being meek and domestic. He looks even more foolish when all dressed up in retro fashion. Most of the time Kumar effortlessly pulls off these stupid kinds of roles but in this one he struggles a lot as he mumbles and fumbles his way through the narrative. The mediocre script and poor direction didn't help either.
11. Manisha Koirala in 'Jaani Dushman: Ek Anokhi Kahani'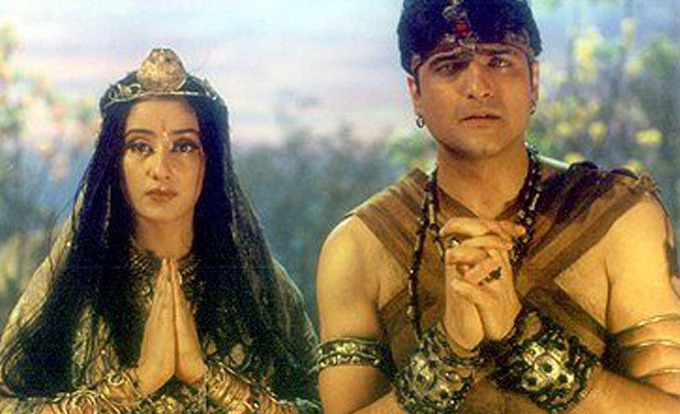 During the 90s when over the top performances were the norm rather than exception Manisha Koirala was a breath of fresh air as she was subtle and nuanced in most of her films. With films like '1942: A Love Story', 'Bombay' and 'Khamoshi: The Musical' she proved herself to be one of the finest of the decade. However at the turn of the century when lower grade films and controversies plagued her career she had to accept not so flattering roles to keep the ship sailing. One such bad decision was to play the female lead in Rajkumar Kohli's far from subtle film 'Jaani Dushman'.
To begin with the film had an outdated look with the songs and the costumes reminding us of the Bollywood films of the late 80s and early 90s. In 2002 it was enough to qualify it as a B grade movie with a couple of A – list actors. This film proved to be the final nail in the coffin for Koirala's career as she lost both her respect and market value. She played a girl who was a snake in her past life and after she becomes a victim of sexual assault her dead lover comes back to life to exact revenge on the assailants. That was the film but even her performance was horrible. She literally crawls (does the snake dance) and weeps throughout the screen time allotted to her and hardly anyone sympathizes with her as the film fails to create any pathos.
10. Akshaye Khanna in 'Tees Maar Khan'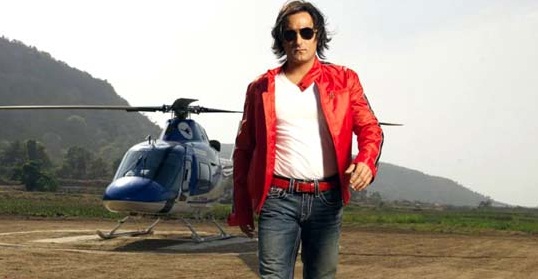 To put it mildly 'Tees Maar Khan' is a bad film. If you can believe it the performances are even one step ahead in the race of cringe worthiness. The cast which comprised of Akshay Kumar, Katrina Kaif and Akshaye Khanna in the leads individually delivered performances which can be compiled together in a book titled 'How Not to Act in Front of the Camera'. Akshay Kumar can sleep walk through such roles where he has to make faces and act as if he is a mad man and no one really expects Katrina to act sensibly but it was Akshaye Khanna who leaves the audiences in a shock with his over the top act.
He plays an Indian actor who desperately wants to work in Hollywood films in a bid to win an Oscar someday. His character was loosely based on Anil Kapoor's over enthusiastic antic during the 2009 Oscar award ceremony. Khanna who appears in films after significant intervals was not only unbearable as the sycophant actor Aatish Kapoor but was also not his own self while portraying the less on talent but high on ambition actor.
9. Hrithik Roshan in 'Main Prem Ki Diwani Hoon'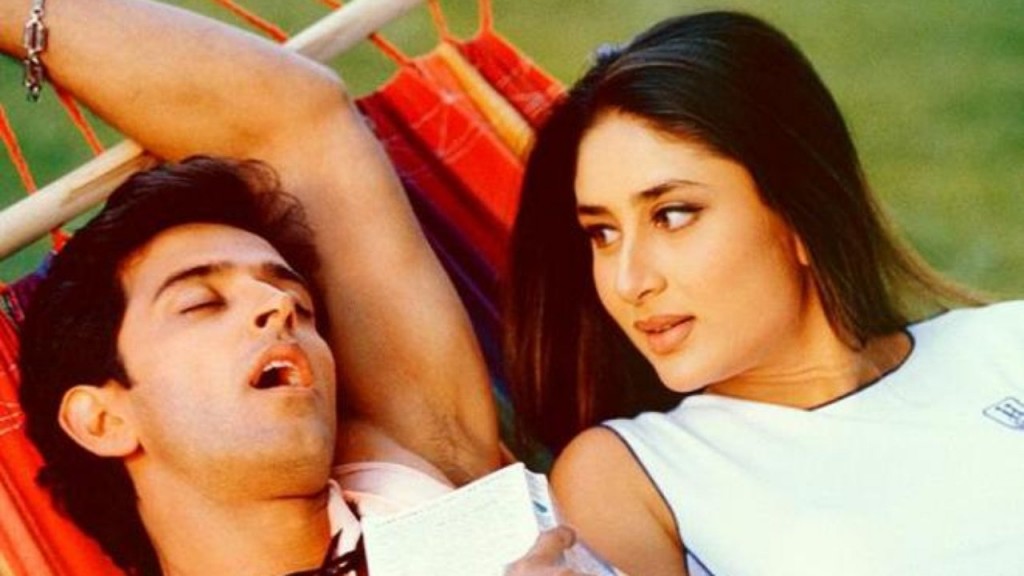 Five minutes into the movie and you know that you have made a mistake by deciding to watch it. To begin with it's so loud and tacky that you will roll your eyes in disbelief. Director Sooraj Barjatya tried to upgrade Rajshri Productions by making a film he thought was apt for the new generation. He brought together three rising stars – Hrithik Roshan, Kareena Kapoor and Abhishek Bachchan – and did his best to make a hot and happening movie but we all know how the film turned out. At best it's laughable. Talking about the performances, Hrithik Roshan dances and jumps around with an enthusiasm multiplied by ten times that of a normal human being. All those who had the misfortune of watching it on the big screen had to bear his antics for most of the running time of the movie i.e. three hours and seventeen minutes to be exact. The combined energy of him and Kareena Kapoor together in the film will be enough to light up a remote village area.
8. Shah Rukh Khan in 'Ra.One'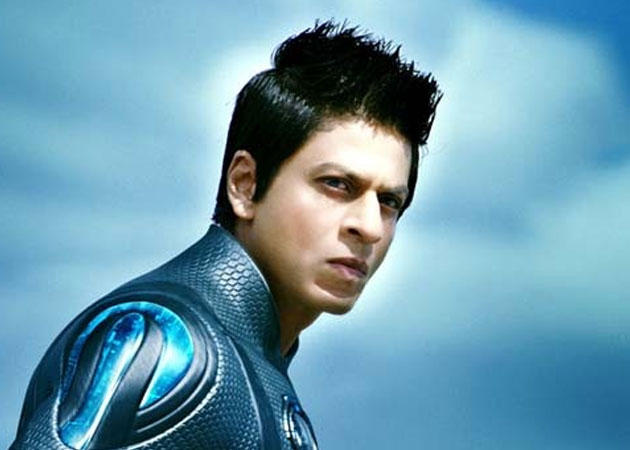 'Ra.One' was an ambitious project no doubt and it looked great in parts but it failed to create magic in totality. Even if we keep aside the box office losses there are many things to complain about in the film and Shah Rukh Khan's super hero act is definitely one of them. If we look at it like a regular performance it works just about fine but if we analyze the kind of affect and excitement that it was supposed to create it's a failure on the part of Shah Rukh Khan and the rest of the team. Super hero movies are mostly meant for entertainment and the box office collections speaks a lot about its acceptance by the people. No wonder the genre of the super hero movies are yet to take off in India and after meeting with lukewarm responses the idea of a 'Ra.One' sequel has been stalled for now.
7. Kareena Kapoor in 'Mujhse Dosti karoge!'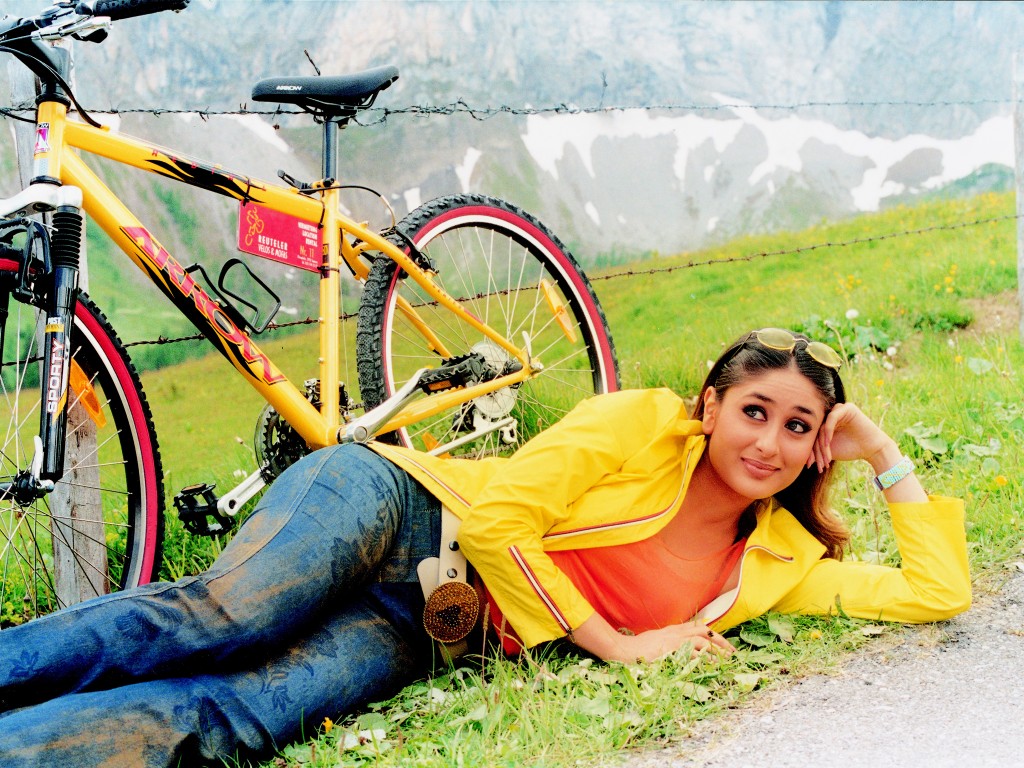 She has always been an over confident actor (read too many expressions) which is not always a bad thing because whenever she gives her best it's a delight to watch her on-screen. But anyone who has been brought up on staple Bollywood diet knows that sometimes she is unbearable and too much to even look at. There are many examples of her overacting in films like 'Kabhi Khusi Kabhie Gham', 'Main Prem Ki Diwani Hoon' and 'Kambakkht Ishq' to name a few. But her 'bad' girl – Rani Mukerji being the 'good' girl – act in the Yash Raj productions' film 'Mujhse Dosti Karoge!' remains etched in our memories for reasons more bad than good. She takes frivolousness to the next level with her role of a girl who shows no subtlety in claiming the man she wants to posses.
6. Nana Patekar in 'Welcome'
Anybody remember the 'Aalo Le Lo' scene from the 2007 film 'Welcome'? Of course you do and the main reason for remembering is the presence of actor Nana Patekar in it. The scene is funny in itself but you cannot help but feel sad for him as he is clearly stuck in a hopeless film just like his character of a 'Don' with a desire to become an actor is helpless while shooting this particular scene in the film. His fast paced dialogue delivery and no nonsense acting are his USP but those same qualities works against him in this crass comedy that takes itself more seriously than it should.
5. Om Puri in 'Dirty Politics'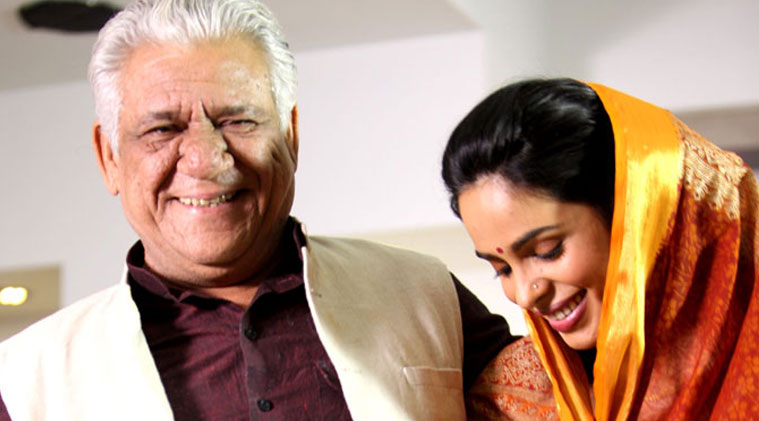 Most of you must not have heard about the film until today and you should consider yourself lucky for that. K.C. Bokadia's poorly made and even more badly reviewed 'Dirty Politics' (2015) is a colossal mess. Loosely based on the real life murder case of Bhanwari Devi the film's only selling point is Mallika Sherawat's unabashed sexuality. The sad part is that an actor of Om Puri's caliber had to be content with playing a lecherous old man lusting after the central character. The problem isn't just in his mere portrayal of a man with loose morals but the film itself is not made with noble intentions. Every scene, dialogue and song gives us a B grade feel which almost threatened to ruin Om Puri's reputation as an actor. Thankfully it didn't and unfortunately there is no consolation for those who happened to watch the film.
4. Amitabh Bachchan in 'Ram Gopal Varma Ki Aag'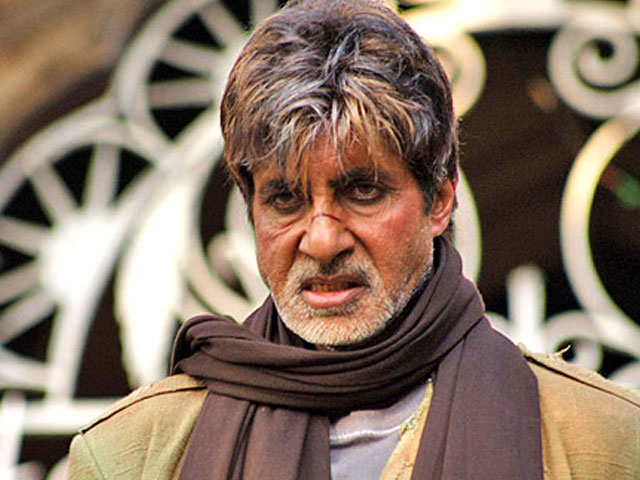 Much has been written about Ram Gopal Varma's disastrous remake of the 1975 Ramesh Sippy classic 'Sholay'. All negative things, rest assured. Making the film was a mistake in itself but a bigger crime was casting Amitabh Bachchan – Jai of the original – in a negative role that had shades of Gabbar Singh in it. Mr. Bachchan was clearly uninspired from the look of it and later confessed that it was a mistake doing the film. When someone like Bachchan delivers a bad performance one can well guess the quality of the film. Abhishek Bachchan also makes a cameo appearance in the song 'Mehbooba Mehbooba' and watching both the father and son gyrating together with a bizarrely dressed Urmila Matondkar is an assault to the senses.
3. Irrfan Khan in 'Jazbaa'
Just imagine Irrfan Khan saying this dialogue – 'Teri amma ne jiske bare main nahin bataya, main tera woh baap hoon' – with his characteristic flair. Even if you haven't watched 'Jazbaa' you can still visualize the scenario and can't help the feeling that it's just not him. He has played unruly characters many times before but his role in this film is pure lowbrow. Given the fine actor that he is he pulls it off to some extent but in his larger scheme of things that is of you compare it to other performances of his, it seems like a futile exercise in dialogue-baazi (throwing one punch line after another) without adding any value to the film.
2. Naseeruddin Shah in 'Tridev'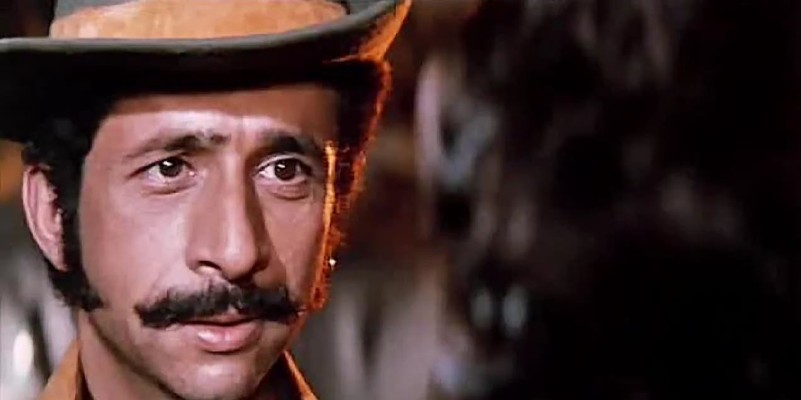 In a very strange co-incidence Naseeruddin Shah's worst performance of his career is also his most famous. The film is 'Tridev' and all credit goes to the song 'Oaye Oaye'. It released in 1989 when parallel/art house cinema was slowly but steadily dying out and the actors whose only USP was acting had to adapt themselves to the process of commercial mainstream cinema. That's just a broad assumption of how Naseerduddin Shah might have ended up doing the role. He played a crusader and a messiah for the poor in the film.
In a media interview some time back when the interviewer asked him if he enjoyed the 'Oaye Oaye' phase of his career he replied with a sarcastic laugh to which his wife Ratna Pathak Shah taunted him by saying that the film's success ran their house for a long time. As an actor who has given countless memorable performances is definitely not proud of his 'Tirchitopiwala' act in 'Tridev' and who are we to disagree with him.
1. Aamir Khan in 'Mela'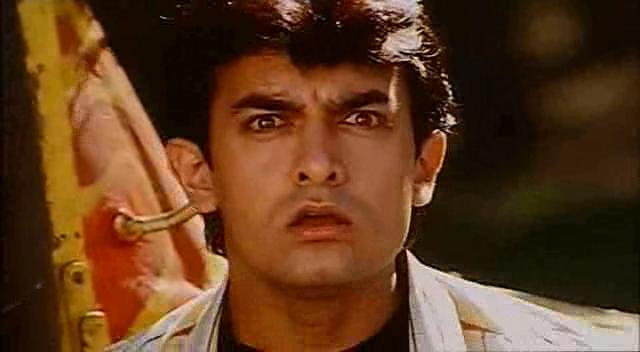 Yes, Mr. Perfectionist has found himself a place in the list again, this time right at the top. Guess he even breaks bad in a perfect manner. His performance in 'Mela' is a delight to watch because it falls into the 'so bad that it's good' category. It's understandable as to why he did the film. It was directed by the same man who gave him 'Raja Hindustani' for which he won a Filmfare award for best actor. But this time the duo got it completely wrong and how. Twinkle Khanna's turn as Roopa in the film is legendary but even Aamir Khan is also not left far behind. He matches step by step with Roopa while trying very hard to pull off a roadside Romeo act. Needless to say he looked clumsy in the role of a street smart truck driver who rescues his lady love from the hands of the bad guys. If there was an Indian version of the Razzies back in 2001, he would have won it hands down.