Things get heated for Joe in the third episode of 'You' Season 4 as the murderer prods him about his previous life, forcing him to unravel the life he'd set up so perfectly. Joe is forced to take drastic measures, but he also succeeds in finding out how to best communicate with the murderer. Things also get a little complicated as he gets closer to Kate and finds himself feeling unexpectedly protective of her. Meanwhile, the cops are spurred by the revelation of Malcolm's death, and being the last one to have seen Malcolm alive, Joe realizes that the law might catch up with him if he doesn't discover the identity of the killer soon enough. Here's a look at everything that transpires in this episode and what it means for Joe. SPOILERS AHEAD
You Season 4 Episode 3 "Eat the Rich" Recap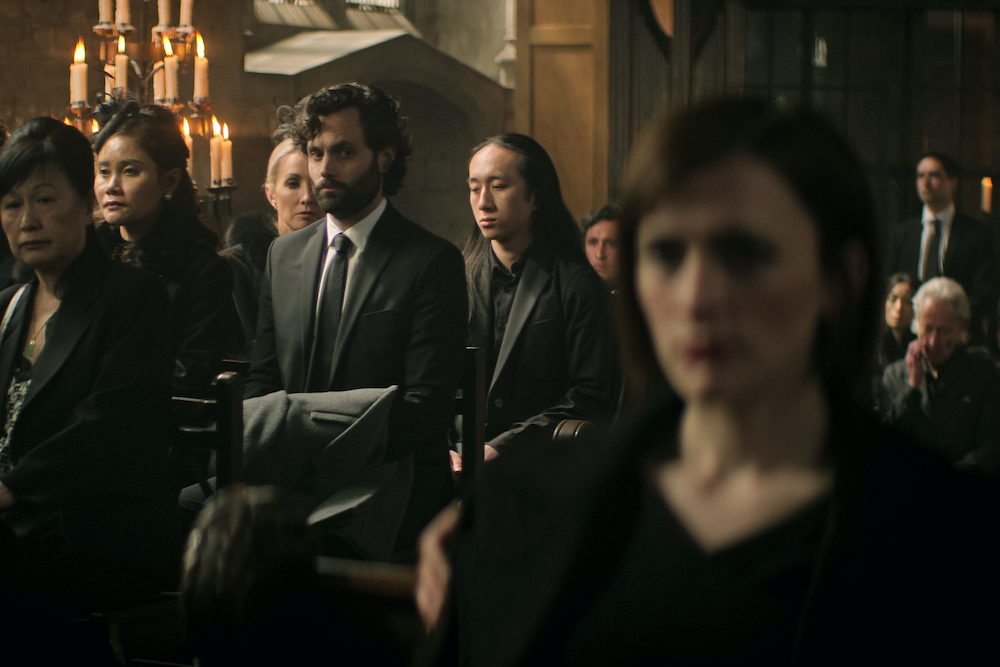 After Simon's death, Joe briefly considers not responding to the killer. He thinks that ignoring the killer might shake them off his tail, but the murderer has something else in mind. They send Malcolm's severed finger to the cops, claiming that he is murdered not kidnapped. This is their move to catch Joe's attention, who is forced to respond and play their game.
With two rich people of the same friend group killed within a couple of days, the media deduces that the killings might have something to do with the fact that the victims were rich. They think that the culprit is someone poor who hates the rich, which leads them to give a peculiar title to the murderer. They call him the Eat the Rich Killer. However, Joe knows that the killer is someone from within the group and they are most probably not poor. He attends Simon's funeral to try and find out who it might be but has to focus his energies on Kate, who is revealed to be the murderer's next target.
Joe Gets Close to Kate
With Malcolm's murder becoming public knowledge, the cops come investigating. Kate sends them to Joe, who is the last known person to have seen Malcolm alive. Joe keeps calm and tells them about Simon's secret and uses Malcolm's meeting with Blue to turn them away from him. The murderer, however, believes that Kate is becoming a threat. Her cold and unwelcoming attitude toward Joe indicates that she doesn't trust him and might become a problem later.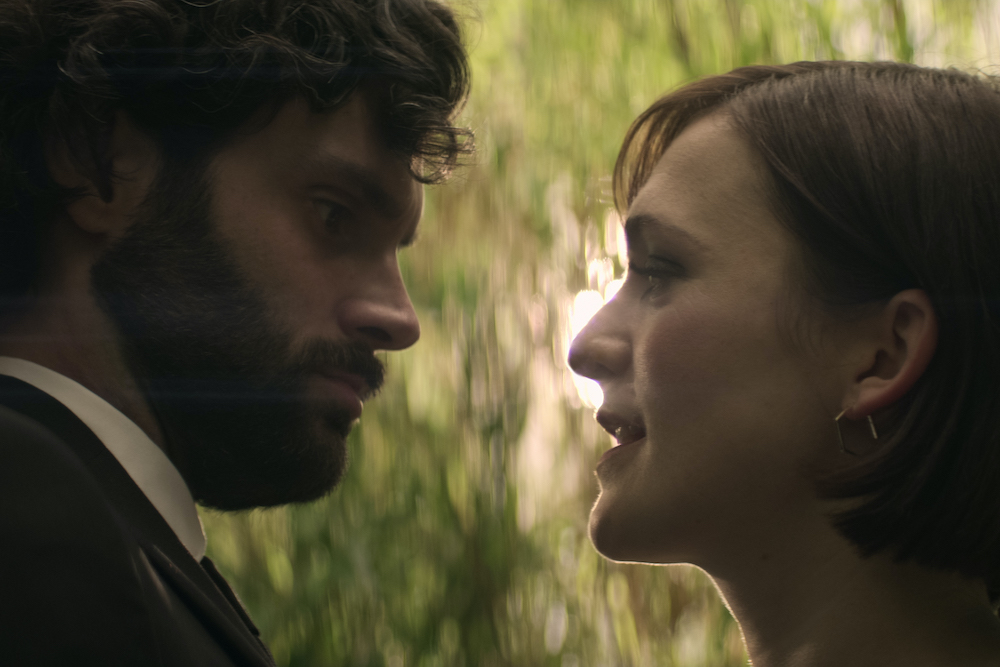 The murderer encourages Joe to kill Kate, but he decides to save her otherwise. He keeps an eye on her and even ends up following her after the funeral, despite her still acting hostile towards him. Knowing that one lapse of caution could lead to Kate getting killed, Joe remains relentless in his pursuit to follow her when she leaves the funeral service.
Kate interprets it as his attempt to get close to her because he wants to sleep with her. She takes him to a park that she and Malcolm used to frequent where they would drink together and have sex. Despite trying to keep things strictly platonic between them, Joe ends up having sex with Kate. Previously, he'd discovered that Malcolm had been having an affair with Nadia. Before his death, she wrote a letter to him which was still in his apartment and could ruin her reputation.
In his attempt to do one good thing for an innocent person, Joe takes the opportunity to steal Nadia's letter when he is at Kate and Malcolm's apartment. Kate doesn't respond well to him sneaking around in her house and asks him to leave, once again putting up a wall between them, making it more difficult for Joe to get close to her and protect her. By the end of the episode, however, he comes up with a plan that makes things easier for him.
Joe Commits a Murder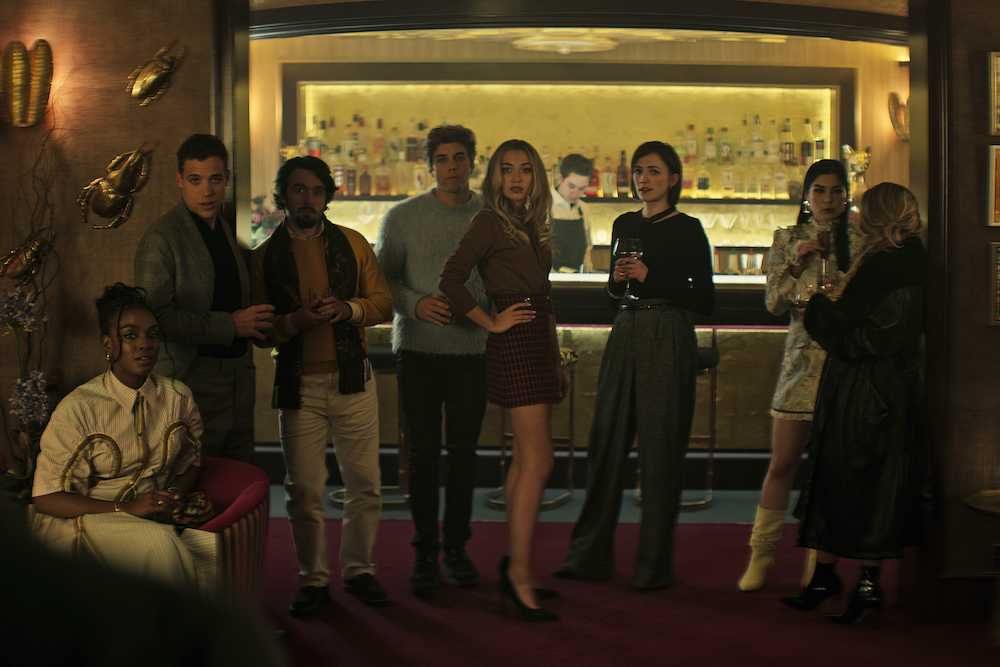 When Joe thought about starting a new life, he promised himself that he wouldn't get obsessed with someone else and he wouldn't kill anyone ever again. By the end of this episode, he breaks both promises, though one of them is a bit trickier to explain. It is fair to say that this time, Joe is the one who is being fixated on. The murderer seems intent on bringing out the worst in him and they're probably doing this because they are alone. Joe decides to play along, encouraging the murderer to meet with him face to face.
As for his second promise of not killing anyone, Joe is forced to break it when Vic, Lady Phoebe's bodyguard, catches him with Malcolm's ring in his pocket. Ever since the conversation they had after Vic caught Joe spying on Adam, the bodyguard had been keeping an eye on Joe, whom he considered an outsider, and hence, a threat. He followed around Joe ever since he left Simon's funeral, partly because he wondered if Joe was going to target Kate next. Vic's suspicions are confirmed when he finds Malcolm's ring, which had gone missing along with his finger that the murderer cut off, in Joe's pocket.
Joe is unable to explain how it got there, but he is sure that the murderer slipped it into his pocket during the funeral service. Before he can explain this to Vic, the man attacks Joe and in trying to save himself, Joe ends up killing Vic. He buries Vic inside Simon's grave, knowing that no one will bother to look for him there. When he reaches home, the murderer texts him. It turns out that they know what Joe has done and are happy about it. Joe fakes that he felt good after killing Vic and asks the murderer to stay away from Kate because he wants to kill her. The murderer agrees to it as well as meeting with Joe face-to-face soon.
Read More: Is You's Joe Goldberg Based on a Real Serial Killer?