For most parts of the year, the Bollywood bandwagon is intolerable, churning out money-making potboilers without content. The general trend, though, relents to allow those few moments of exemplary cinema that shine brighter than the North star. 2019 promised a shift in this pattern of movies mass-targeted at recouping investments, with names like Shoojit Sircar and Amar Kaushik making a return.
Only one of the big three Khans had a release this year, Salman Khan's 'Bharat', which is hardly capable of being called a film. The focus, thus, changed to identifying films with good content that don't aim solely at making a buck. Here's a list of best Bollywood movies of 2019 that we feel offered a different watching experience for the average Indian cinemagoer.
10. Manikarnika: The Queen of Jhansi
The Jhansi of Rani is one of the most inspiring and iconic characters in India's history and literature. Subhadra Kumari's poem immaterialized her as an inseparable and unforgettable part of India's struggle for independence. 'Manikarnika' delves deeper into her heroic persona and starts with the very beginning: her birth in Varanasi. The movie then progresses to show how her resilience and determination thwarted the efforts of the British to annex her kingdom. Her bravery and courage in standing up against them when no one else dared to become an important part of the fabric of the freedom fighters that followed.
Kangana Ranaut, for all her controversies, is exceptionally good. Right from horse riding to her sword-wielding is lent great authenticity by her efforts. While the flow of the story remains regrettably languid and two-paced, not forgetting the horrible CGI, 'Manikarnika' comes alive thanks to its titular protagonist's indomitable spirit. A chest-thumping second half makes the first a pardonable mistake. Grandeur production, fierce performances, and a soul-stirring background score make this heroic retelling a thoroughly enjoyable experience, despite its dollop of jingoism. "Bharat" will stay long with you after you leave the hall.
9. War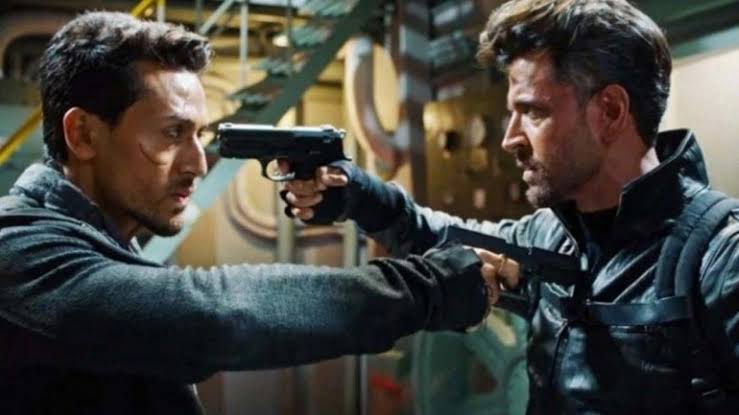 As Scorcese said, "even theme park amusement films can be good". 'War' falls within the much-debated portfolio and actually turns out to be great entertainment despite its formulaic and familiar plotline. The highest-grossing Bollywood film of the year stars the hunky duo of Tiger Shroff and Hrithik Roshan as master and disciple, who are pitted against each other in an epic battle of wits, muscles, and burgeoning testosterone. Action films usually sustain themselves on the back of the quality of their action sequences. The only reason why such films haven't usually done well in India for the past few years, barring the exception of films having the luxury of a mega superstar like Salman Khan, is because they din;t have anything new to offer in terms of better action on the screen.
'War' brings together two of the foremost names in the industry. Mr. Oh and Andy Armstrong's collective genius lends 'War' a Hollywood-ish look and feel (which is a big victory for an Indian movie). While it really gets its bases covered in this respect, 'War' also surprises with a plausible script that is defined by well-thought-out twists and meaningful scenes. Powerhouse performances from Roshan and Shroff and responsible production from YRF, who almost never disappoint, make 'War' an absolute must watch and one of the best Bollywood movies of the year.
8. Article 15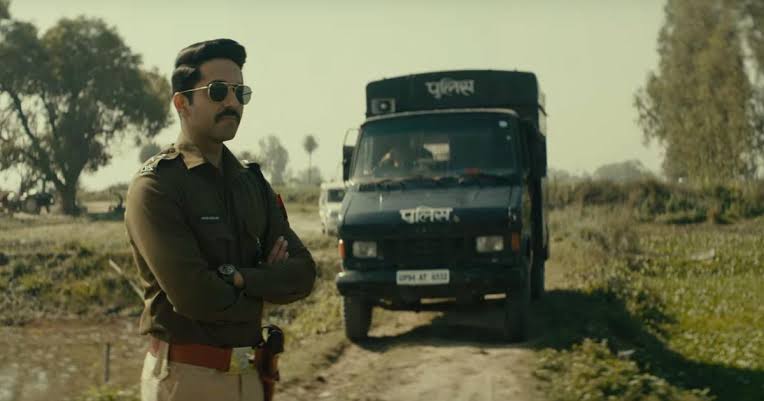 One of the earliest films to have made a mark this year in the industry was Ayushman Khurana-starrer 'Article 15'. Directed by Anubhav Sinha, the film is a haunting retelling of the Badayun rape cases that took the country by shock. 'Article 15' takes a hard look at the fundamental problem of casteism and hate crimes against Dalits. Sinha also successfully highlights the toxic nexus between authorities and politicians to absolve liability and escape punishment. Khurana stars as a young, progressive public servant, who is posted in Laalgaon for his first assignment. As he looks to solve the murder-mystery, he discovers a bigger conspiracy looming large.
'Article 15' can be said to be a spiritual follow-up to Sinha's 'Mulk'. Both films have a larger social issue at heart and excel at bringing out the impact such prejudices and bigotry have on their victims. Under the garb of a gripping crime-thriller, Sinha weaves 'Article 15' as an uncompromising social commentary on casteism, while also merging thematic similarities with his previous endeavor to make for an important watch.
7. Uri: The Surgical Strike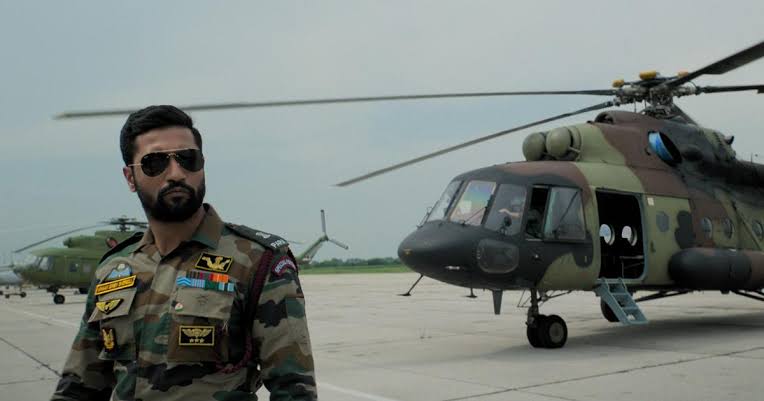 Probably the biggest hit of the year, both commercially and critically, is the Aditya Dhar directed 'Uri'. Recreating the surgical strikes carried out by the Indian government in Pakistan subsequent to the terror attacks at Uri base camp, 'Uri' is an emotional ride all the way. With a rock-solid Vicky Kaushal at its core, 'Uri' gives you goosebumps with its scale and personality. With such emotion tied to the subject matter, Dhar's task becomes a bit easier in terms of forming a connection with the audience, while at the same time, a bit difficult in doing justice to the story it tells.
While 'Uri' struggles with the same problems that almost all Bollywood movies do, it turns a leaf in action movies in the industry with some really well-coordinated sequences.
6. Badla
'Badla' is not the first time you see the pair of Bachchan saab and Tapsee Pannu takes to the screen as the accused and the lawyer. Their first collaboration, the emotion-filled 'Pink', saw the two share some brilliantly written, powerful sequences. 'Balda' makes up for what it lacks in raw, emotive force with a gripping, atmospheric narrative that withholds its aces until the very end. Director Sujoy Ghosh ('Kahaani'), backs his incredibly successful formula of creating stories out of mysteries and similarly shines at this legal courtroom thriller.
5. Sonchiriya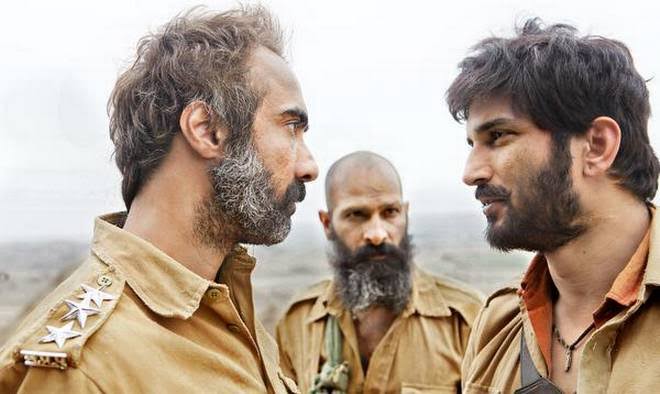 Abhishek Chaubey, who confirmed himself as one to look out for with the brilliant 'Udta Punjab', furthers his reputation and pedigree with 'Sonchiriya'. The multidimensional cast plays a group of dacoits, who run the Chambal Valley unopposed. Their rule is threatened by a determined police officer, setting off a bitter rivalry that threatens to be all-consuming.
Chaubey's biggest achievement is his man-management and character development. While his narrative impressively progresses both in scale and bravado as the film goes on, it is the equalizing nature of his story that houses a gentle shocker for you. Almost within the league of 'Sholay' in terms of setting an atmospheric and engaging world, 'Sonchiriya' blossoms into a slow-burning western high on emotion, thanks to the vision of its director and the heart of its ace cast.
4. Batla House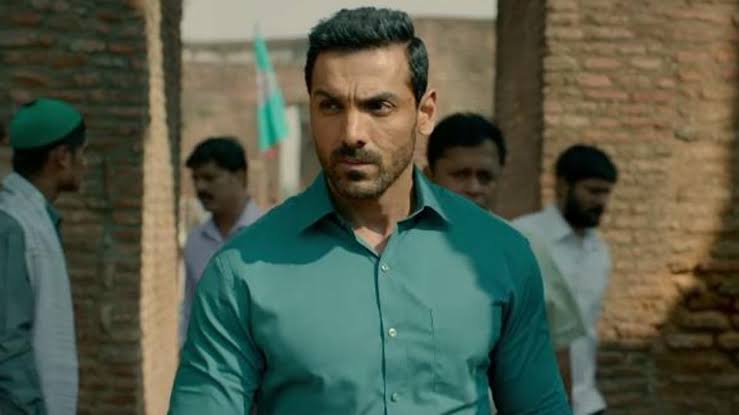 John Abraham's career trajectory seems to be on the upside ever since he has partaken in films that suit his personality and industry image. Like Keanu Reeves, Abraham seems to have understood his limitations and the impact he can make in the right kind of film for him. In 'Batla House', Abraham plays ACP Sanjay Kumar, a spotless police officer whose intentions and respect come into question after the Batla House encounters in Mumbai. His relentless pursuit of the fugitives on the run from the encounter makes up for the majority of the film's runtime.
The film is a retelling of the real-life encounters in 2008. All the characters are fictionalized, for the sake of artistic liberty, and are based on real people. 'Batla House' immensely benefits from Abraham's presence in the lead role and stretches of gripping moments that make it well worth your time.
3. Mard Ko Dard Nahi Hota
'Mard ko Dard Nahi Hota' is one of the most unconventional films to have released this year in Bollywood might inspire the next generation of directors to be fearless in their conviction and vision. The makers have crafted something so original and riveting that associating the title with Bollywood is low-key insulting. The director and writer Vasan Bala transform his deep love of classic martial arts movies into this project in a splendid way. It's almost as good as the dedication and love showed by Quentin Tarantino in Kill Bill trilogy.
It unabashedly celebrates all the clichés associated with those films yet makes fun of them at every chance it gets. It doesn't treat the audience as unintelligent beings, yet gives them the blast of entertainment that they crave for. It is a love letter to those over-the-top action films even after being mature enough to understand how funny it would seem in reality.
2. Bala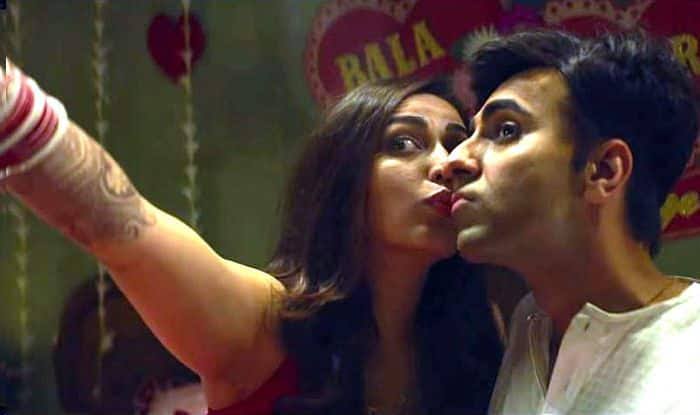 Balamukunud, more affably known as "Bala", always boasts about his hair. His childhood revolves around making other girls laugh and fall for him with his mimicry talents and his long, luscious hair, and teasing Latika, a dark-skinned classmate. His pride soon becomes his shame. As he approaches his mid-twenties, he acquires chronic alopecia, in simpler words, balding. After trying a number of recommended solutions, right from standing headlong to applying a past of cow dunk and bull semen on his hair, he finally decides on wearing a wig. He impresses and falls in love with a fair model, Pari, who works for the company he does, and marries her without disclosing his baldness. After Pari finds out, Bala is steadily led to a life-changing epiphany.
Told from the unique perspective of hair (yeah, that's right), Amar Kaushik's light-hearted comedy with a message is the feel-good movie of the year. Starring the ever-improving Ayushmann Khurrana in the lead role, the film presents multidimensional perspectives about commonplace problems persisting within the Indian society. Let's get one thing straight: us Indians are very judgmental and obsessive when it comes to the color of one's skin. The way we judge people based on the color of their skin or are envious about the same, is captured with great humor and an eye-opening way by Kaushik. His delicate handling of the story is elevated by an ace cast, who play their characters and depict their personal struggles to great effect.
The inclusive themes that Kaushik tackles make the film universally accessible and unique to bringing out lesser-discussed issues in society. Extremely funny and hard-hitting, 'Bala' is a deceptively layered comedy that sets itself apart with intelligent writing and a spine-chilling epiphany that might change the way Indians think about appearances.
Read More: Best Action Movies of 2019
1. Gully Boy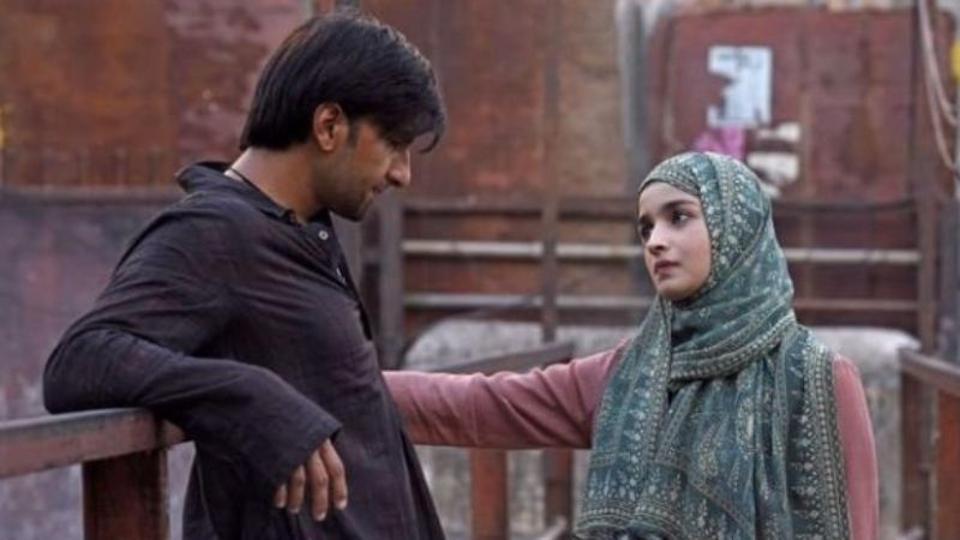 India's official entry for the Oscars is another gem from the observant, insightful, and the bold vision of Zoya Akhtar. Like her previous films, Akhtar holds nothing back and brings to us a story from the heart and soul of Mumbai about an aspiring rapper, who becomes a part of the intense underground circuit keeping everything on the line. Ranveer Singh and Alia Bhatt promise a great deal with their chemistry and how they posit the skin of their characters. Although the narrative seems inclined towards serving Ranveer's character, Zoya writes enough for Alia to not only remain relevant but significant. Akhtar desperately tries to bring out her protagonist's rage and passion with frequent close-ups, though, seem really hesitant to go full throttle.
The subtle social commentary in the background combusts well with the flashy foreground, which is as unique and as indispensable a part of the story she tells. Akhtar's frame composition is second to none, appearing in little flashes of brilliance throughout the runtime. Kalki Koechlin's introduction within the narrative seems unnecessary, unfortunately pushing the movie off track for large stretches. Despite its inherent shortcomings, 'Gully Boy' roars its way to triumph with a compelling story and wholesome story that is enjoyable and inspiring.
Read More: Best Thriller Movies of 2019