One of the most important aspects of making a successful action movie is the ability to align the story and sequences with the personality of the protagonist, who's generally the USP of the film. Yes, the quality of the scenes itself is significant, but the ability to set a tone and make it work with the talents of the lead star sets the standard. Franchises often bound a director in trying different things with the narrative or visual appeal. 2019 squarely produces some beauts, some of the usual stuff, while also featuring some raving comebacks. We bring everything to you in this list of some of the best action movies of 2019.
10. Stuber

Kumail Nanijiani's rise to fame hasn't been immune to setbacks. Before making it with 'Silicon Valley' on television and 'The Big Sick' in Hollywood, Nanjiani struggled for almost a decade and a half in obscurity looking for work. But, his play in 'Stuber' certainly ensures he's here to stay. His agreeable, inherently funny, and pointedly relatable Stu the Uber driver will long rule the environs of niche comedy film characters. He joins forces with Dave Batista, who plays a marauding, vengeful police officer, who hires Stu to catch a heroin drug dealer who wronged him and humiliated him.
'Stuber's formulaic blending of action and comedy works due to the charm of its lead pair. Some hilarious writing and responsible direction elevate the film and make it an intriguing one time watch.
9. Zombieland: Double Tap
Zombie assassins Tallahassee, Columbus, Wichita, and Little Rock finally desert the comforts of the White House to travel to Graceland, another place with great sentimental value in Memphis. During the course of their journey, they come across more similarly placed post-apocalyptic warriors and a group of survivors who find refuge in a commune. The scrappy fighters face a daunting task against smarter, quicker, and earlier opponents as compared to the run-of-the-mill simpletons previously.
The 'Zombieland' sequel seems to have divided a lot of people. Following its wildly successful and iconic predecessor, 'Double Tap' continues the journey of the wholesome four into the vast North covered to every inch by blood-hungry zombies. The original cast returns to play the core characters and the valuable addition of further fighter bodes well for the movie. Overall, the sporadic waves of laughter are a hit and miss, but it is the improved action value that really makes the sequel a treat to watch.
8. Shadow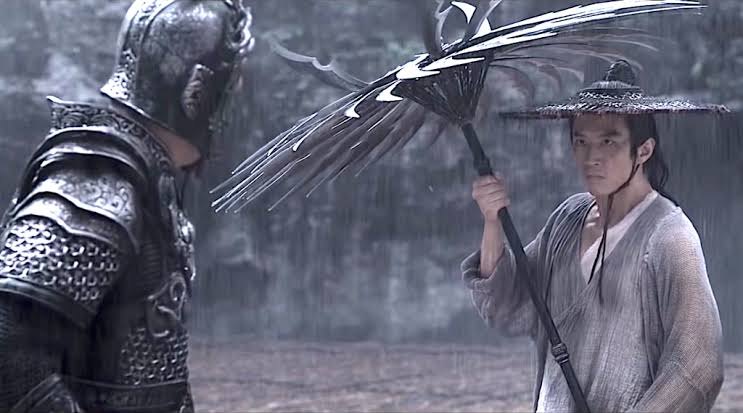 Zhang Yimou's strikingly crafted masterpiece is highly deliberative and fierce in commenting on ancient elitist China. The movie focuses upon the untold and obscure roles that "shadows", loyal surrogates of nobles and emperors, played in preserving their master's lives. Absent from the annals of history, shadows lived their lives, not as their own and vanished without a trace. Deng Chao's dual turn as Commander Ziyu and his shadow steers the film in the right direction and makes for a brilliant character study. Zhang's immense dedication to recreating traditional-heavy China reaps great rewards, lending the film authenticity and originality.
It is in the quieter moments between Madam and the shadow that we find the greatest magnitude of intensity. Just like an artist's brush, Zhang's camera paints a bleak, macabre picture, mirroring the mood of uncertainty and hostility that persisted in the enmity between rival kingdoms. Chao and Sun Li give collectively the most memorable performances this year that are not only emotionally weighty, but also magnificently untamed. The relentless realization of the climax crescendos into a fitting finale, rounding off a visually sumptuous and genre-defining period drama.
7. Alita: Battle Angel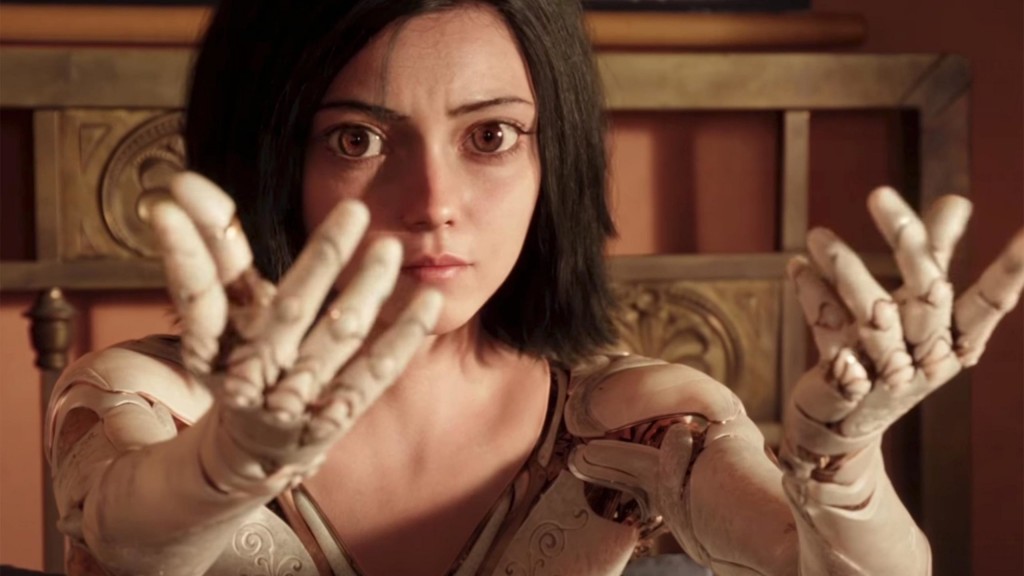 The city of Iron City succeeds a plethora of dystopian realities on-screen before it marked by strong, authoritative rule and marginalization of the public. Its universe, a happening mix of machines, humans, and aliens, beguiles Alita, a recently reawakened cyber-borg, who has no memory of herself. In an attempt to learn about her bearings, Alita discovers things about her past that make her doubt her own morality. The film is adopted from Japanese manga of the same name created by Yukito Kishiro.
The big-budget film features prominent action sequences, most of which are breathtaking and executed with great precision. Rose Salazar shines in her central play as the mysterious Alita, portraying a range of emotions to deliver a well-rounded performance. While not completely fulfilling its duties towards writing and cohesion, 'Alita: Battle Angel' more than makes up for it with worthy entertainment.
6. Cold Pursuit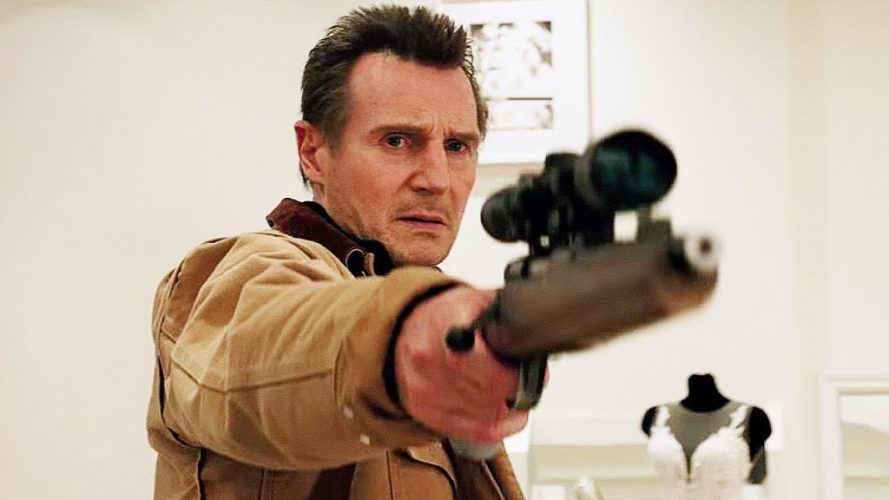 One must be really careful not to rub a guy like Liam Neeson the wrong way. Although such men are quiet at the surface, the moment their heads turn, chaos ensues. 'Cold Pursuit' works on a similar premise, bringing us tragedy and subsequent destruction, all caused to and by one man: Nels Coxman. His idyllic life as a snowplow in the spring state of Colorado comes to an abrasive halt, as his only son dies due to drug overdose. Initially lachrymose, Nels discovers that his son's death was murder by the local drug lord, Vikings. A vengeful Nels decides to take matters into his own hands and makes up for what he lacks in skill and experience in determination and fearlessness.
Hans Moland's camera captures a man with nothing to lose in his primal, most wild moment. At several points in the movie, an almost wild Neeson is terrifying, capable enough to scare any living being out of their wits. Neeson's brilliance in bringing out his character's vulnerability and the choicest decisions to deal in closeups combust well to drag a movie with a predictable end.
5. Fast and Furious Presents: Hobbs & Shaw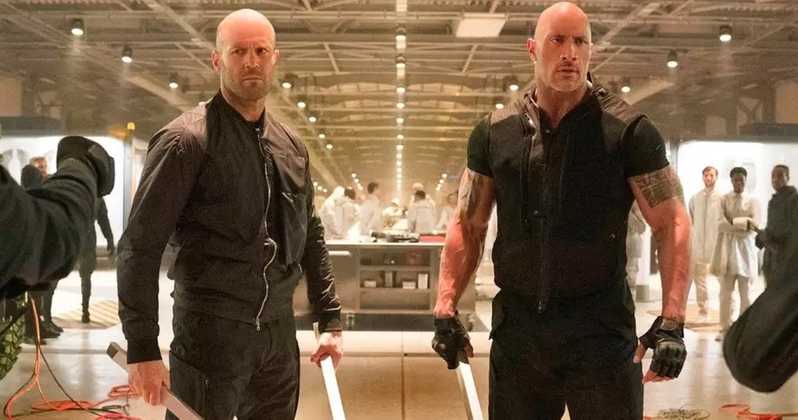 A rogue MI6 operative consumes the only existing specimen of CT-17 virus, a programmable bioweapon of biblical proportions, affectionately codenamed "Snowflake". Hobbs, a DSS servant, is hired bt the CIA to work with Shaw, a special agent in London. The two must work together, despite past differences, well, fierce hatred, to find the rogue operative, retrieve the virus, and save the world. In their way is a former secret service agent, Brixton, who's revamped super-human form, courtesy Eteon, who will stop at nothing.
Sound familiar? Because it is. The newest installment in the franchise is tailor-made to suit its led jewels, both of whom match each other toe to toe. Throw Ryan Reynolds into the mix and you get a quick-witted, action-packed popcorn thriller that you can watch over and over again.
4. Spider-Man: Far From Home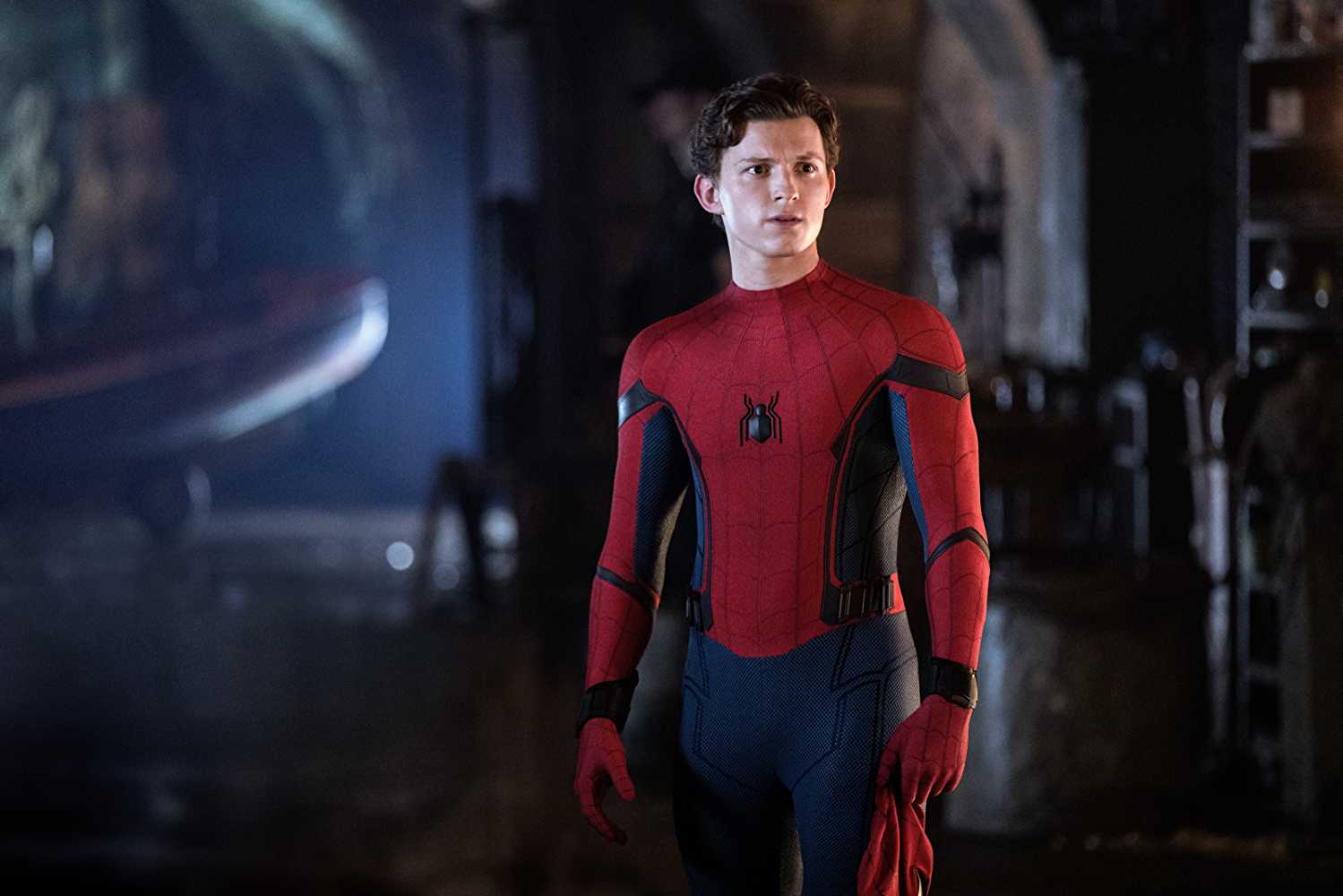 The revamp of the Spider-Man franchise seems to have done wonders for the titular character. Not only has he retained his place as an individual superhero but he also has become an integral part of the collective rooster of the Avengers. Tom Holland's boyish charm and incredibly awkward comic brand seem to have gone down well with audiences. The positive response continues with another successful turn in 'Far From Home'. Probably one of the most shocking twists in comic book movie history makes sure that the newest entrant in the franchise carries well its good name.
Jake Gyllenhaal's Mysterio, a tragic inter-galactic hero, promises to protect the earth from an impending attack by the Elementals, a group of monsters from the earth's composite who want to take over the world for themselves. The initial excitement around his arrival quickly turns into fear and angst as his true identity surfaces. Not only is the storyline blessed with clever writing and twists, but it also carries well a great comedic appeal, as well as wholesome character development. It wouldn't be so wrong to claim 'Far From Home' as possibly the best movie in the franchise.
3. Captain Marvel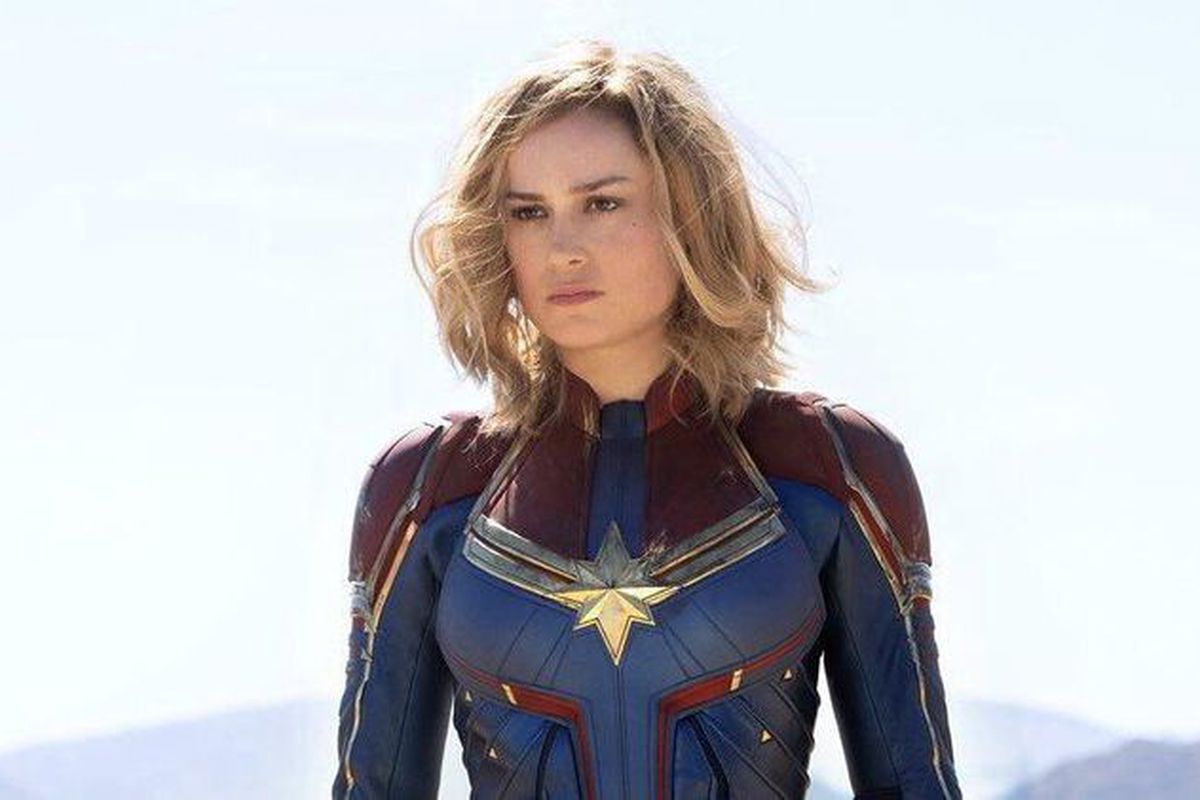 Brie Larson made headlines around and after the movie's release for all the wrong reasons. The female-centric trend reached its epitome as 'Captain Marvel' became the first major Marvel release to be anchored by a female superhero. What also helps Larson's attempts to make Captain Marvel a contemporary role model is the fact that she is the most powerful character in the comics. Her seemingly indestructible and indomitable character combines well with a young Nick Fury (with hair and a pair of eyes) to sustain the narrative.
The plotline centers around Danvers' transformation into Captain Marvel and a dive down her memory to determine the morality of the people around her. The Marvel formula, that has worked rather well for the franchise, continues its purple patch and almost makes you wonder if it will ever stop working.
Read More: Best Korean Movies of 2019
2. John Wick 3

How can a list of the best action movies of the year not feature a John Wick movie? Keanu Reeves' eponymous character is back in action once again, and with the tides turned against him like never before, the action just keeps getting better. Pursuant to his vengeful killing of Santino, a member of the High Table on Continental grounds, John Wick has a handsome bounty on his head and is on the run. After being declared ex-communicado, Wick's injuries withhold him from taking shelter beyond Manhattan. As his hour's clock runs out, the clock of his life begins, resting on his abilities to fight off an ocean of deadly assassins.
The third installment is probably the first time any member of the High Table acts on their behalf and interacts with Wick. Asia Kate Dillon's cold-hearted Adjudicator makes for a terrific addition to the franchise verse. Helmed by Chad Stahelski, primarily a stuntman, 'John Wick' 3 boasts some of the most outrageous and well-coordinated action sequences in recent memory. The fast-paced narrative carries enough emotional value and swagger to balloon the impact of the movie and give Reeves' career another lifeline.
Read More: John Wick 3 Ending, Explained
1. Avengers: End Game
The most anticipated movie of the century also turned an opportunity to bid farewell to a wildly popular and loyal cast that ruled the roster for a better part of the decade. 'End Game' draws curtains to the epic Thanos story arc that had its mixture of happy and saddening moments. The mammoth task of giving an appropriate farewell to this saga fell upon the shoulders of the Russo brothers, who've directed quite a few Marvel flicks in the past. Their vision of the story not only accentuates the inevitable in spectacular fashion but also introduces a far-reaching perspective that makes this superhero movie deceptively layered.
'End Game' was always going to become the highest-grossing movie in history whether or not the Russo brothers cared. Whatever they did wouldn't have prevented it to explode at the box office. Having said that, they turn this mass entertaining superhero movie into a poignant portrayal of betrayal, love, and nostalgia to great effect.
Read More: Best Thriller Movies of 2019