Meryl Streep is unarguably the greatest living actress. A winner of three Academy Awards, she is one of the very few actors who has continuously deliver great performances year after year. When you watch a Meryl Streep film, you know that you are at least going to witness a special performance from a special actress. With so much to choose from, it was tough to shortlist just ten. So, forgive us, if we didn't include your favorite Meryl Streep movies. Here is the list of top Meryl Streep movies, selected from her vast and impressive filmography. You can stream some of these Meryl Streep movies online on Netflix or Amazon Prime or Hulu.
10. Adaptation (2002)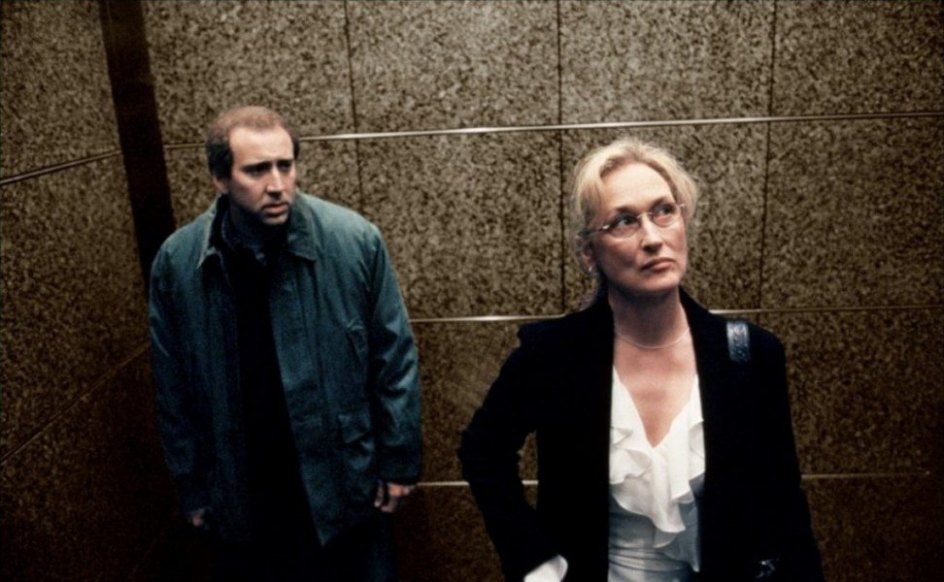 The movie is about three writers – Charlie Kaufman (Nicholas Cage) who writes the way he lives and struggles with minute details while the stitching the story line; Donald Kaufman, Charlie's twin look-alike brother who lives the way he writes with silly abstinence from realities and Susan Orlean (Meryl Streep) who writes about life just as it is. Charlie Kaufman attempts to adapt Susan Orlean (Meryl Streep) named 'The Orchid Thief' for screen. The book is expanded from an article published in the New York magazine and focuses on rare orchid hunter John Laroche, whose passion for orchids and horticulture made Orlean discover passion and beauty for the first time in her life. Chris Cooper won the Academy Award for Best Supporting Actor.
9. Julia and Julia (2009)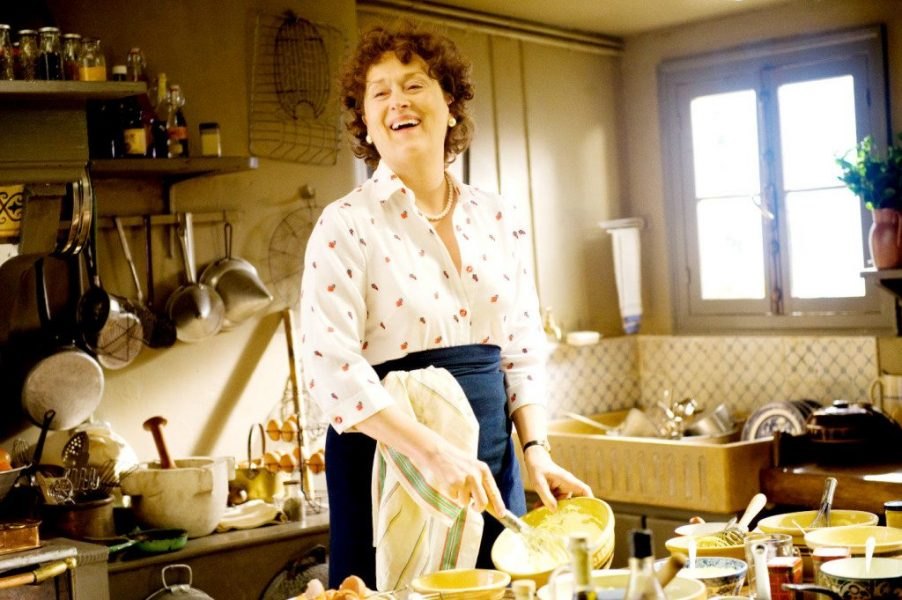 A biographical adaptation dates viewers back to 1949 when Julia (Meryl Streep) is in Paris, the wife of a diplomat, wondering how to spend her days and finding passion in food and cooking. The movie draws parallels with the life of a writer Julie Powell who tries recipes of Julia's book by taking up a challenge to cook 534 recipes in 365 days. The movie keeps switching in timelines as these two women narrate their struggles and love for their passion that keep them going.
8. The Deer Hunter (1978)
With a stunning lead cast of De Niro and Meryl Streep, the films walks us through an in-depth examination of the ways in which the U.S. Vietnam war impacted the lives of people of a small industrial town in Pennsylvania. Michael, Steven and Nick are young factory workers from Pennsylvania who enlist into the Army to fight in Vietnam. Before going to the war site, Steven marries the pregnant Angela. On getting there they fall in the hands of the Vietcong and are brought to a prison camp in which they are forced to play Russian roulette against each other. Michael gets them to escape from the camp, but they soon get separated again. 'The Deer Hunter' was deemed as worthy to be preserved by the National Film Registry and was also awarded the Oscar for Best Picture and Best Director for Michael Cimino.
7. The French Lieutenant's Woman (1981)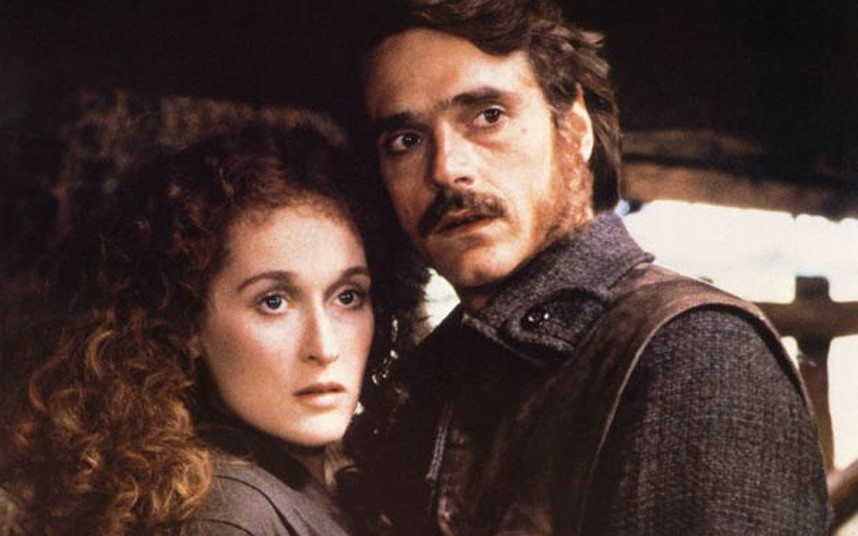 Adapting from John Fowles' novel, 'The French Lieutenant's Woman' portrays Sarah (Meryl Streep), a 19th-century Englishwoman outcast by an affair with a French lieutenant, who enters into another disastrous relationship with principled young Charles (Jeremy Irons). Charles is a biologist, who is engaged to be married, but falls in love with Sarah, whose melancholy makes her leave him after a short, passionate affair. It draws parallels with Anna and Mike, who play the characters of Sarah and Charles through the shooting of the film.
6. Doubt (2008)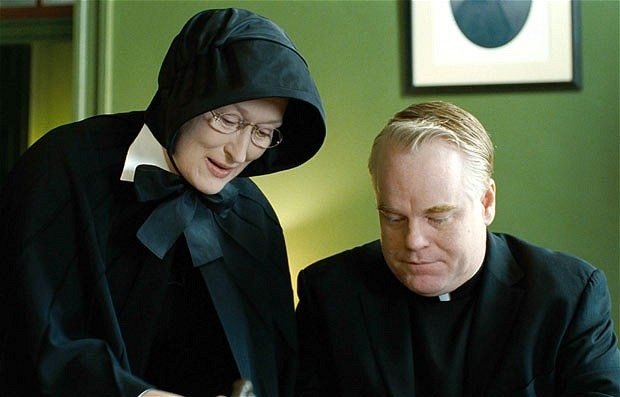 Employing two of the most talented actors of the first decade of 2000s, Meryl Streep and Philip Seymour Hoffman, 'Doubt' is adapted from John Shanley's Pulitzer-winning drama 'Doubt: A Parable'. The film follows a nun in a Catholic school in Bronx, who believes that a priest about taking extra interest in a black student and goes on to find the truth behind this. Though the film was not awarded no Oscars, it received widespread acclaim and all of its actors received nominations.
Read More: Tom Hanks Movies
5. The Devil Wears Prada (2006)
Perhaps one of the most talked-about films of Streep's career, 'The Devil Wears Prada' follows Miranda Priestly (Meryl Streep) who acts as the Devil's leader exhibiting authoritarian style of corporate leadership. She is a powerful New York City-based editor-in-chief of the fictional fashion magazine Runway and is known for her icy demeanor and outstanding hold within the fashion industry. Everyone fears her and so does a fresh graduate Andrea "Andy" Sachs (Anne Hathaway), who lands a job as Miranda's assistant and views this as only a stepping stone to a position into the profession of journalism.
4. The Bridges of Madison County (1995)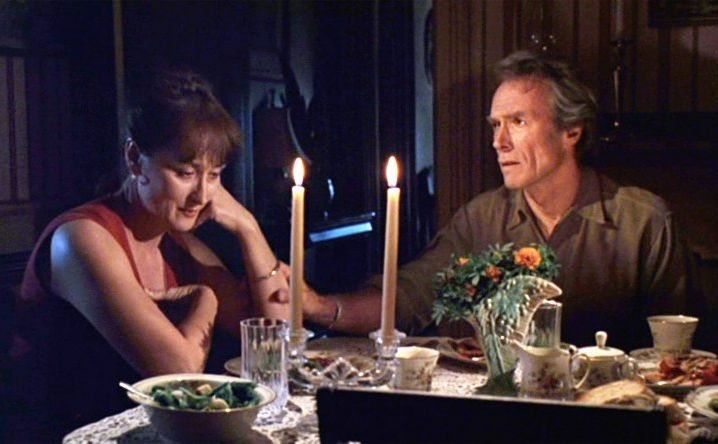 Through the pain of separation and stark isolation, Francesca Johnson (Meryl Streep) writes her thoughts about the four-day love affair with a wandering photographer Robert Kincaid (Clint Eastwood). Dating back to the days of summer of 1965, it is about the secret love that compels Francesca to chose between her family or to go with Robert. As she chooses her family, the journals are found by her children after the lawyer was going over Francesca's will and all the contents that produces a key to her hope.
3. Kramer vs. Kramer (1979)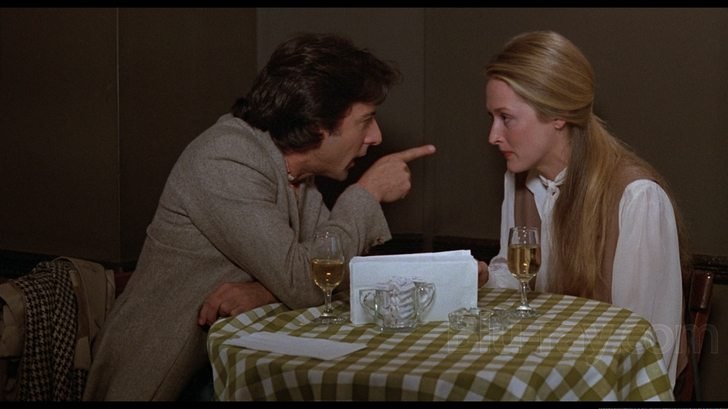 Ted Kramer (Dustin Hoffman), a hard working advertising executive for whom work comes before family, finds out that his negligence has suddenly left him on his own to take care of his son as his wife Joanna Kramer (Meryl Streep) decides to leave. As Ted makes adjustments in his lifestyle to attend to his new responsibilities, Joanna resurfaces asking for custody of Billy. Ted and Joanna go to court to fight for the rightful custodian. The film won five Oscars including those for Best Picture, Best Director, Best Actor for Hoffman and Best Supporting Actress for Streep.
2. Out of Africa (1985)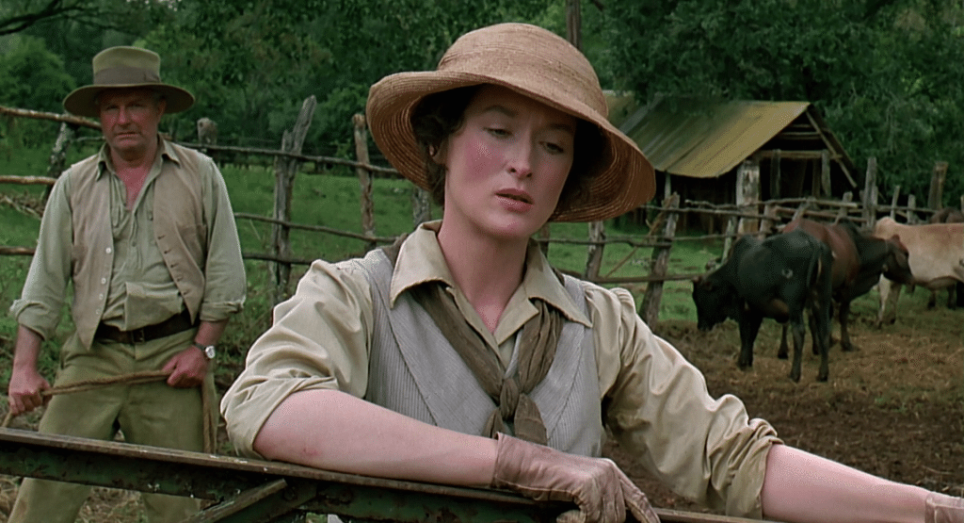 In 20th-century colonial Kenya, a Danish baroness/plantation owner, Karen Blixen (Meryl Streep) finds that her life has been complicated by a husband of convenience Bror Blixen (Klaus Maria Brandauer). She's at home alone, working on the farm and bonding with two men she met in her first day in Africa. She eventually develops a passionate love affair with a free-spirited big-game hunter Denys Finch-Hatton (Robert Redford). What follows is a struggle for getting more than a mere relationship, but Denys still wants his freedom. While he loves her, he does not believe in the concept of tying a knot to prove one's love.
1. Sophie's Choice (1982)
Streep's performance as Sophie Zawistowski has been ranked #3 on Premiere Magazine's 100 Greatest Performances of All Time and is even regarded by many as the greatest performance ever. 'Sophie's Choice' is the story of Sophie, a beautiful Polish survivor of Nazi concentration camp in Auschwitz, who lost her family during the Holocaust. She has now found a reason to live with Nathan Landau, an American Jew obsessed with the Holocaust. The couple befriend Stingo, the narrator and a writer, who witnesses how Sophie and Nathan are endangered by her ghosts from their past. Streep deservedly received her second Oscar for this film.
Read More: Cate Blanchett Movies