Kate Winslet burst into scene with 'Heavenly Creatures' in 1994 and then, 'Sense and Sensibiltiy' in 1995. She became a global phenomenon after 'Titanic' released in 1997. Over the course this century, she has experimented with different type of roles and been successful in almost all of them. Winslet won the Academy Award for Best Actress for her role in The Reader (2008) and then in 2011, she won an Emmy for her role in HBO miniseries Mildred Pierce (2011). It is testament to her talent than even after 20 years since 'Titanic' catapulted her to super-stardom, she continues to be as relevant and as brilliant she was then. Here is the list of top Kate Winslet movies, selected from her impressive filmography. You can stream some of these Kate Winslet movies online on Netflix or Amazon Prime or Hulu.
10. Heavenly Creatures (1994)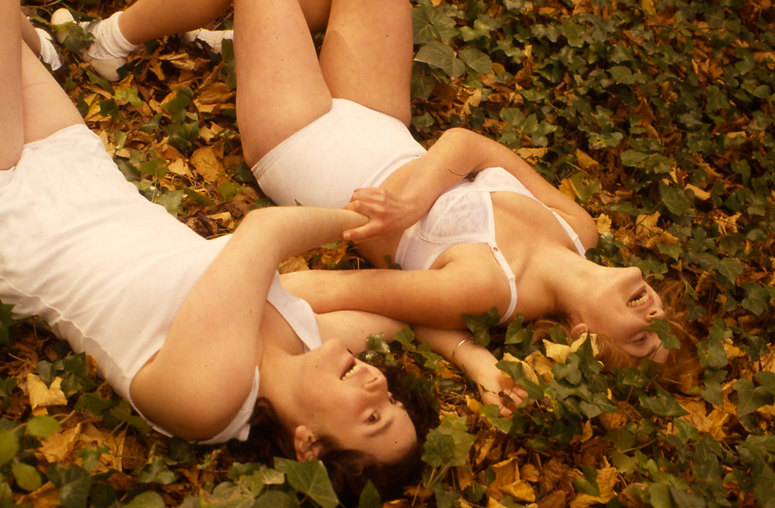 Directed by Peter Jackson, who would later gather immense praise directing 'The Hobbit' and 'The Lord of the Rings' trilogies, 'Heavenly Creatures' was the debut film for both Kate Winslet and Melanie Lynskey. The film tells us about two girls, whose obsessive relationship and intimacy leads to them killing one of their mothers, who tried to end their relation. Both, Winslet and Lynskey are exceptional in the film.
9. Iris (2001)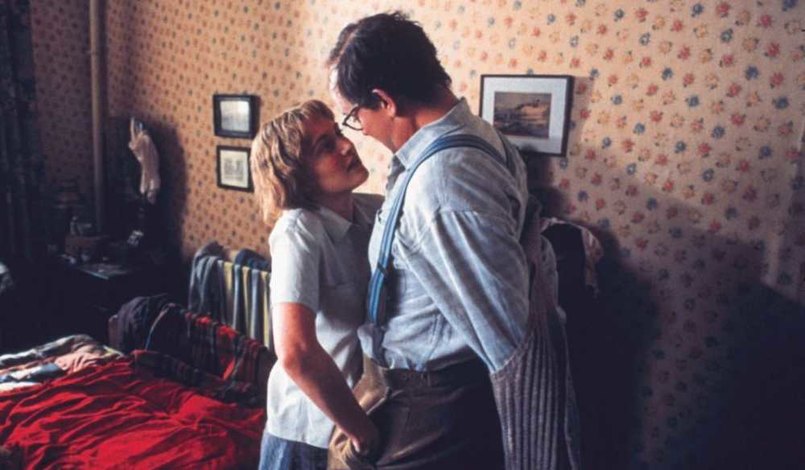 Directed by Richard Eyre, 'Iris' is a biographical film, which portrays the ups and downs in the romantic life of British novelist Iris Murdoch and John Bayley. It beautifully contrasts the first part of their relation when Iris serves as the dominant half of the two and Bayley becomes more and more mesmerized by her arch personality and libertine spirit. In the second half of their relationship, Iris suffers from Alzheimer's disease and her husband attends her with hopelessness and frustration. Spectacular performances by Kate Winslet as the young Iris and Judi Dench as her older version.
8. Carnage (2011)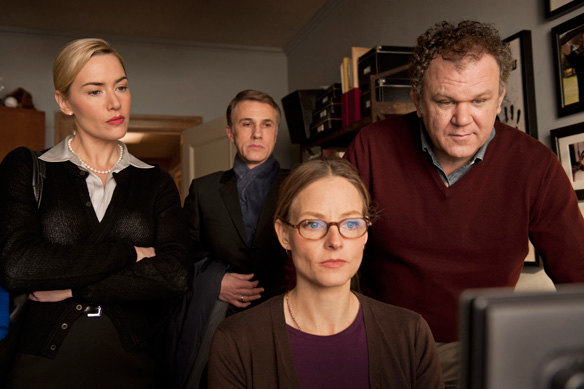 Directed by Roman Polanski and employing an ensemble cast of Kate Winslet, Jodie Foster, Christopher Waltz and John C. Reilly, 'Carnage' tells us about a pair of modern parents, who meet after their sons fight over an issue in the park. What starts as a civilized discussion on how to resolve the matter turns into their own set of idiosyncrasies, each partner in the two pair pairs of parents blaming each other for what happened in their lives.
7. Sense and Sensibility (1995)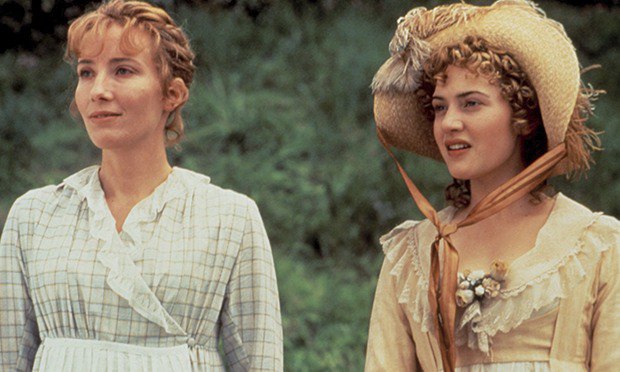 Adapted from one of the classic novels penned down by Jane Austen, the film follows the lives of the Dashwood sisters, who were once a family with immense wealth, their finances deteriorated over time after the death of their father and now they have to find suitors, originally to seek financial security. Directed by Ang Lee, the film stars Emma Thompson, Kate Winslet, Hugh Grant and Alan Rickman. Winslet received her first Oscar nomination for the film.
6. Steve Jobs (2015)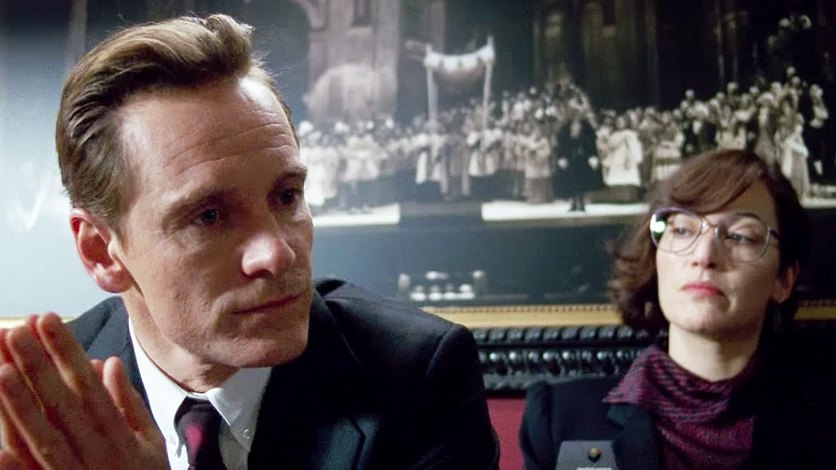 Steve Jobs, the co-founder of Apple, has been an epicentre of interest since his unfortunate death in 2011. With Michael Fassbender and Kate Winslet in lead roles and Seth Rogen and Jeff Daniels in supporting roles and directed by Danny Boyle, 'Steve Jobs', the most recent film about Jobs' life, concentrates more on his relationships with different people in and outside of Apple, his downfall and his coming back into action. One of the best performances by Kate Winslet, she has already won the Golden Globe for Best Supporting Actress this year and has also been nominated for the same at the Oscars.
Read More: Christian Bale Movies
5. Little Children (2006)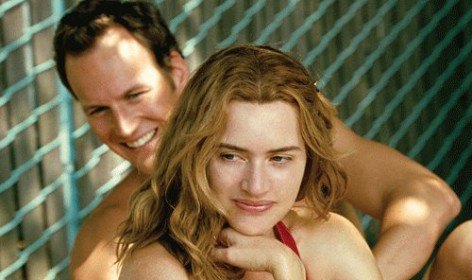 One of the most unique performances by Kate Winslet till-date, which earned her a Best Actress nomination, 'Little Children' tells us about the failed marriages of the modern society. It picks up two such pairs and tells us about them, how they meet and how sparks fly between a half of one pair to that of another pair. They find it difficult to make their bond legit when the community faces a same crisis once a sex offender is released from jail.
4. Titanic (1997)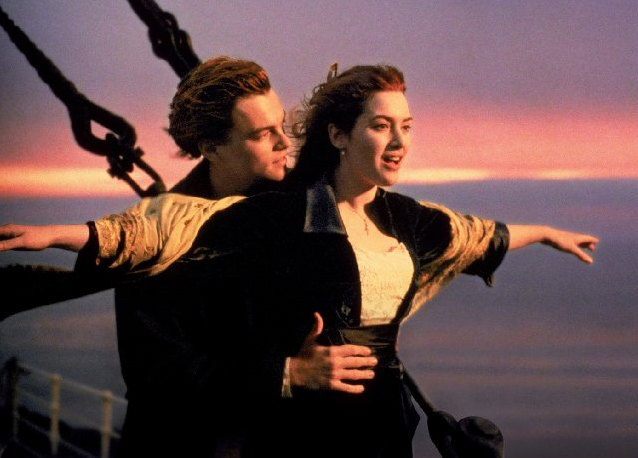 One of the most critically and financially acclaimed epic romance films ever made, 'Titanic' is a class in itself. Directed by James Cameron with Di Caprio and Kate Winslet in lead roles, it tells us the story of a lady of the royal family, who dominated by her mother, is forced to marry a lad of an other royal lineage. She gets her vent out when a sudden meeting with a penniless artist aboard RMS Titanic at the middle of the night changes both their lives. Their love story does not see an end when on one unlucky night, the ship hits an iceberg and wrecks, leaving Winslet's Rose alone after Di Caprio's Jack dies of hypothermia. Winslet earned her second nomination for Best Actress and the film, as a whole, bagged 14 Oscar nominations and won 11.
3. The Reader (2008)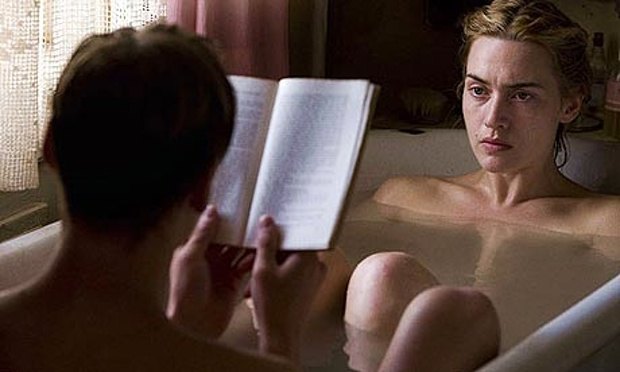 'The Reader', rooting itself from Nazi history, tells us about an unusual love story between a young boy and an older lady, Michael and Hanna. They share their level of feelings and intimacies, when suddenly Hanna disappears one day only to resurface years later as a defendant in a war crime trial, where Michael serves as a lawyer. Winslet received her first Academy Award for Best Actress for this film after many nominations.
2. Revolutionary Road (2008)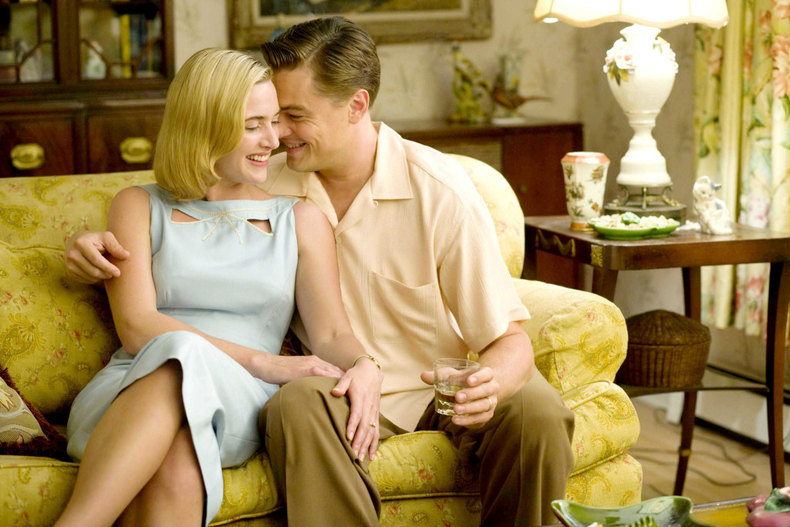 Leonardo di Caprio and Kate Winslet as the lead couple is a feast for cinema lovers. Directed by Sam Mendes, 'Revolutionary Road' reprises the ever-romantic pair of 'Titanic' to make a subtle drama film, which tells us about an ideal couple, who live with their two children, until issues evolve within them leading to misunderstandings and a halt in their happy life. Both Winslet and Di Caprio were praised for their performances, with Winslet winning her first Golden Globe for Best Actress.
1. Eternal Sunshine of the Spotless Mind (2004)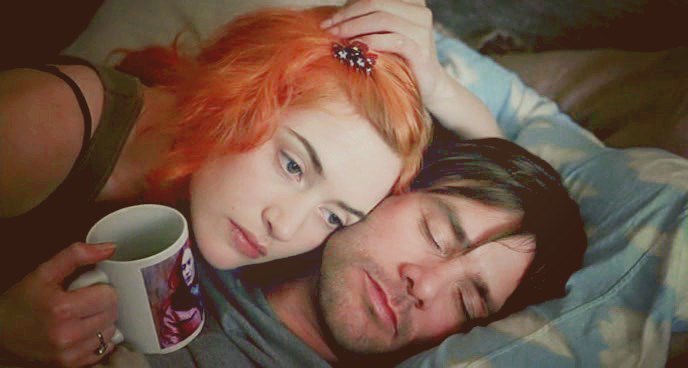 One of the finest films ever made, 'Eternal Sunshine of the Spotless Mind's' strength (apart from some exceptional writing and equally brilliant directing) is also its no hold bar performances. While Jim Carrey is surprisingly good, it is Kate who steals the show. Winslet's authentic portrayal of lively Clementine, who changes her hair colors depending on her mood, will leave you smiling and touched at the same time. Winslet received an Academy Award nomination for the film. Though, frankly, she deserved to win it.
Read More: Best Movies of Leonardo DiCaprio