Bollywood has a rich history of nail-biting thrillers over its course. The neo-noir style perfected by the West was brought into the country by legendary directors such as Vijay Anand and Rajiv Khosla in the late 60s and early 70s. Bachchan's catapulting success for the next 15 years in action cinema put the genre on the back-burner. But the 90s saw a resurgence of thrillers when the king of romances Yash Chopra made a thriller starring Shah Rukh Khan as an obsessed stalker. Rajiv Rai and Abbas-Mustan's "thrill-a-minute" films further made the genre a crowd favourite. The new millennium then ushered in new, slick, stylish thrillers into the mainstream. Anurag Kashyap and Sujoy Ghosh have made dark, twisted thrillers of varying subgenres. Neeraj Pandey has created a niche for himself with patriotic action thrillers.
So, what are best Bollywood thrillers of all time? Here is the list of top Hindi thriller movies that we know you are going to enjoy. You can also watch some of these Bollywood thriller movies on Netflix, Hulu or Amazon Prime.
20. Aankhen (2002)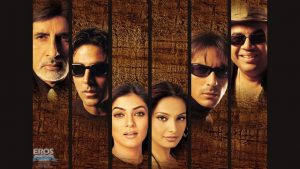 Rajput, a temperamental bank manager who worships his work once gets carried away when he beats another employee trying to con the clients. He is stripped of his duties and swears revenge by threatening Neha, a trainer of blind people to train three blind men – Vishwas, Arjun and Illyas to rob the bank, as they would never be realistic suspects. Does the robbery succeed? What are the consequences for being involved in a crime for the blind men? Does Rajput's obsession lead to his doom or does he escape unscathed? You'll have to watch this well-acted ensemble to know! One of the underrated Hindi thrillers.
19. Johnny Gaddar (2007)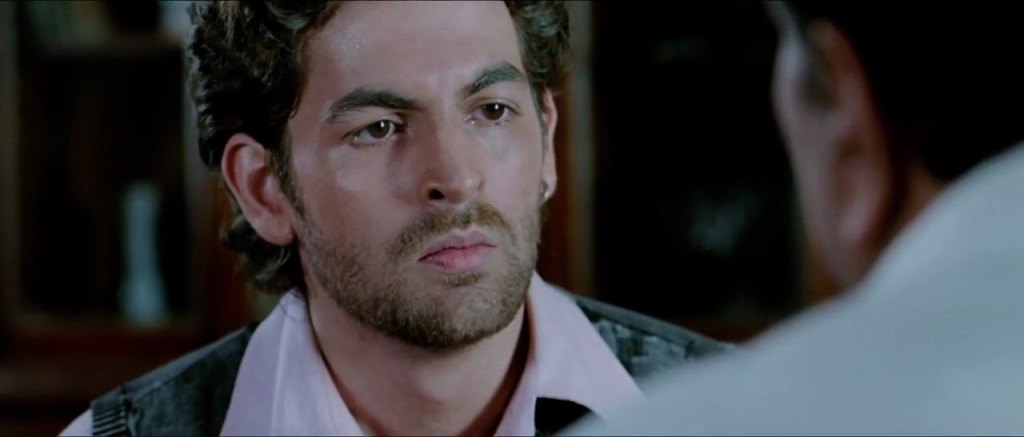 Why are we not seeing more films like 'Johnny Gaddar' being made? Bollywood anyway is not good at making neo noir thrillers and if someone like Sriram Raghman comes along, he is pushed to doing more audience-friendly material. 'Johnny Gaddar' with its zany soundtrack and unconventional story-telling seems as much inspired from Kubrick's 'The Killing' as Vijay Anand's cult classic 'Johnny Mera Naam'. One of the very few films made in Bollywood where the focus — or even the side-focus — is not on romance but squarely on the plot. A plot which is smart and full of surprises.
18. Being Cyrus (2005)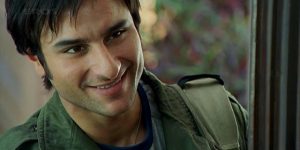 The Sethnas, husband Dinshaw and wife Katy, are living a an amicable life in Panchgani when the wandering Cyrus Mistry arrives at their doorstep, wishing to be the Dinshaw's protege in sculpting. The promiscuous Katy makes advances towards Cyrus and makes him do her bidding, but Cyrus isn't your average Joe. What transpires is a twisty-turny journey leading up to an all-reveal climax. 'Being Cyrus' features Saif Ali Khan in one of his best roles ever, with a hefty supporting cast of Naseeruddin Shah, Dimple Kapadia and Boman Irani. A rare blend of dark humour and ample thrills.
17. Drishyam (2015)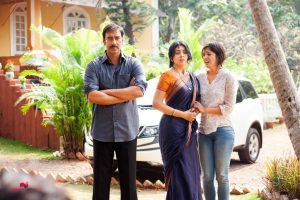 Desperate, but calculated measures need to be taken by Vijay Salgaonkar to save his family when a boy trying to assault his daughter gets killed in his backyard. A school dropout and an orphan, Vijay looks for cinema as his inspiration to conjure an entire alibi for the day when the murder happens. But the dead kid's mother is the IG of the state, which results to a cat-and-mouse game of wits between her and Vijay. The title refers to the 'drishya' (scenerio) created by Vijay to save his family. Ajay Devgn as Vijya and Tabu as the IG Meera create sparks on screen with their respective act as a sometimes stern but caring father and a ruthless lady cop. Wait for the climactic reveal; it will leave your mouth gaping. One of the best Bollywood thrillers of recent times.
16. Gupt: The Hidden Truth (1997)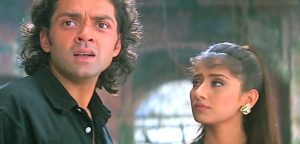 Governor Jaisingh and his son Sahil loathe each other, and matters only get worse when Sahil refuses to marry as per the wishes of Jaisingh. Jaisingh is then killed after a heated argument with Sahil, who is arrested and convicted as he is the obvious culprit. But Sahil, who has always maintained his stance of pleading innocence, escapes prison and the case is brought to the unbending Udham Singh, who has a record for apprehending every criminal he tails. Sahil resolves to find the real murderer to prove his innocence, leading to a classic 'who is the killer?' tale. Rajiv Rai's finest film, 'Gupt' merits from its strong performances and a genuinely boggling script.
15. Manorama Six Feet Under (2009)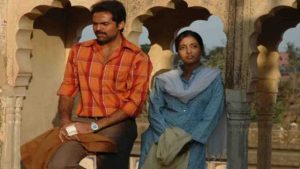 Travel to Lakhot, a sleepy, nondescript town in Rajasthan where our narrator Satyaveer Singh Randhawa (Abhay Deol) is a PW engineer whose dream of becoming a writer tanked with his only novel 'Manorama'. After being suspended due to a bribing scandal at work, he is approached by Manorama Rathore, the wife of the Irrigation Minister, to gather evidence on whether her husband is having an extra-marital affair. But in the process, Satyaveer finds himself tangled deep in a web of deceit which spans a picture much wider than he anticipated. Partly inspired by Roman Polanski's classic neo-noir 'Chinatown', 'Manorama…' lends a desi flair to the thrilling tale of corruption.
14. Talvaar (2016)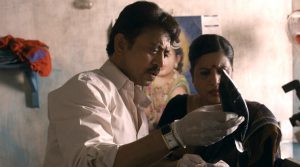 Inspired by the real-life baffling case of Aarushi Talwar's murder, 'Talvar' shows three contradicting stories which have circulated about the events which transpired in the case. Penned by Vishal Bhardwaj, the film is as much an account of the case as it is an account of how politics, media coverage, regressive mindsets of law-enforcers and personal rivalries can influence the course of justice. 'Talvaar', while showing a a bit of a soft side to the convicted parents who are in prison awaiting an appeal to a higher court, tells the story of how the society can make scapegoats of affluent people when given a chance. The verdict on the Talwars might be uncertain, but the film is a certain must-watch for its no-nonsense telling.
13. Detective Byomkesh Bakshy (2015)
The next thrill-ride on our list is Dibakar Banerjee's 2015 noire chronicling an early case in the life of beloved fictional Indian sleuth Byomkesh Bakshi. In a Kolkata torn by WWII, Ajit beseeches a college-going Bakshi (or Bakshy, take your pick) to find his father who went missing from a lodging home. But as Bakshy grabs a bunk at the same home to know more, a much bigger picture spanning opium trade, Chinese gangs and a certain mysterious Yun Gong presents itself. Is Bakshy out of his depth or will this be the first of his many victories? With commendable performances by Sushant Singh Rajput and Neeraj Kabi, and a Kolkata which seems to be painted with a palette borrowed from Fincher, 'Byomkesh Bakshy' will be considered a classic in the future.
12. Ugly (2013)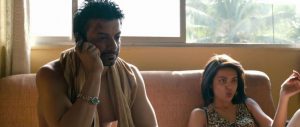 Anurag Kashyap is undoubtedly the most innovative director working in the Bollywood film industry today, forever pushing the boundaries in every genre ('Wasseypur' did it with crime, 'No Smoking' did it with surreal drama and 'Dev D' did it with musical drama). 'Ugly' pushes the envelope in the thriller game by providing an insight into the disgusting single-minded greed of man. Greed for money, for love, for one-upmanship. The case of a 10-year old girl gone missing opens the lid on the repressed emotions of people all around her, as each tries to make "the best of the situation" leaving us with a harrowing end. You'll be horrified, yet hooked, all at once.
11. Darr (1993)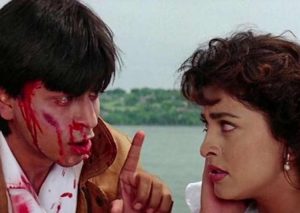 Long before he was hailed as the 'King Of Romance', Shah Rukh immortalised a character with a capacity to give every girl creepy nightmares in 'Darr'. He plays Rahul, an obsessive stalker in love with the beautiful Kiran who is in love with an upstanding Navy Officer named Sunil. Rahul will not stop at anything, even abduction and murder, to unite with his 'K-K-K-Kiran'. The film hits the ground running from the get-go and the viewer is left guessing what heinous act Rahul will do next for its entire duration. Shah Rukh Khan is a sublime performer, and 'Darr' is just another testament to that. What makes a Yash Chopra a true great is his command on films of genres that aren't generally considered his forte, like this one (another entry further up our list is also a prime example)
10. Wo Kaun Thi? (1964)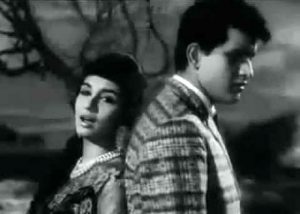 An esteemed doctor about to inherit massive wealth once gives a lift to an eerie woman on a stormy night,but she guides him to a cemetery and vanishes, humming 'Naina Barse Rimjhim'. But his shock knows no bounds when he finds out that his to-be bride looks like that same woman, and even hums 'Naina Barse…'! Has he really been haunted or is he losing his mind? 'Wo Kaun Thi' benefits from strong performances from Manoj Kumar and the gorgeous Sadhna in the lead, and a beautifully haunting soundtrack composed by Madan Mohan featuring the legendary Lata Mangeshkar at her peak. A film which stays true to its title and maintains the question mark throughout.
9. Gumnaam (1965)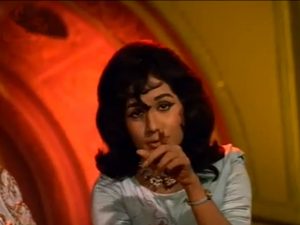 Just an year after our previous entry, Manoj Kumar starred in yet another thriller, a murder mystery this time around, adapted from bestselling mystery author Agatha Christie's most famous work "And Then There Were None". Eight people are stranded on a little island when their plane drops them off and absconds. They then find a way to a mansion wherein a butler is their only companion. Things are all hunky dory till they find a diary stating that they are all party to a crime and one by one, they are going to die. 'Gumnaam' gives us a reason to doubt every character making it a classic "Who is the culprit?" tale.
8. A Wednesday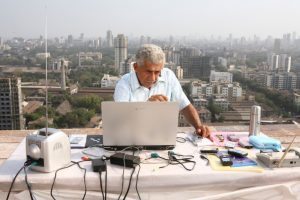 What happens when an everyman living in constant terror snaps? 'A Wdnesday' is the answer. The film recounts the tale of just another Wednesday in Mumbai when a lone criminal calls the Commissioner, threatening to bomb multiple locations in the city unless his accomplices, who are convicted criminals belonging to an extremist organisation, are released. All the police's attempts at capturing and apprehending the criminal are futile as he is always two steps ahead of them. They have no choice but to leave the terrorists at the designated spot. But this isn't even close to the end of the story. 'A Wednesday' marks a striking debut for Neeraj Pandey, who now has multiple hits in his kitty.
7. CID (1956)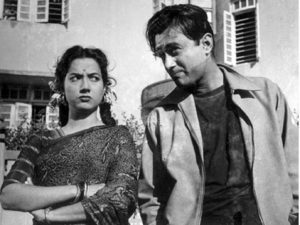 Legendary filmmaker Raj Khosla's debut film is perhaps the first Bollywood thriller to achieve an iconic status. Dev Anand's loping gait as Inspector Shekhar, who seeks to investigate the mysterious murder of a newspaper editor on the brink of exposing major underworld names, is one of his most revered performances. Khosla is credited with bringing the noir style of filmmaking into Bollywood, and 'CID' is his giant first step, with quite a few Hitchcock-inspired undertones. Heavy on dialogues and exposition, 'CID' does justice to a compelling story in a straightforward way, letting its talented cast and the memorable soundtrack do the talking.
6. Kaun (1999)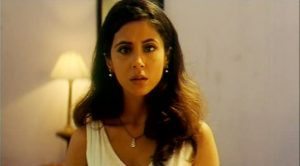 Ram Gopal Verma in his heyday in the director's chair and Anurag Kashyap penning the script; how can the result be anything other than twisted perfection? It is a rainy day, and a young woman is anxiously waiting for her family to come back, as the news of a serial killer on the loose spooks her. Just then, she hears a knock on her doorstep and a stranger claiming to be her husband's business partner walks in. Is he the killer or will her protect the woman from the lurking danger? With a minimalist yet mind-blowing premise, 'Kaun' is one of those thrillers which will keep you gaping at its reveal for days.
5. Khakee (2004)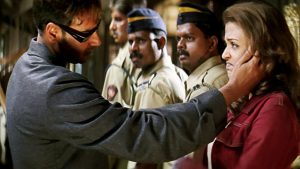 'Khakee' is a complete thriller package. It has a wide ensemble of powerhouse performers, enough action to satisfy the usual indulgent cinegoer and a roller-coaster ride of a story to satisfy the purists. The film is about a team of police officers transporting a doctor named Ansari, an alleged terrorist from a remote town named Chandangarh to Mumbai to testify in a special court, but the journey turns into a fight for survival as someone else wants Ansari as bad they do. Their ammo is running out and they are clashing amongst themselves, but their ruthless adversary is gaining from every loss. Amitabh Bachchan and Akshay Kumar give screen-grabbing performances, but it is the climactic burst of rare acting from Tusshar Kapoor which will shock you as much as the thriller itself!
4. Ittefaq (1969)
Yash Chopra's 'Ittefaq' happens over the course of one stormy night when escaped convict Dilip Roy seeks refuge in the house of Rekha, whose husband is out of town. He threatens her at gunpoint to not reveal his whereabouts to the authorities, but they become amicable as time passes. Things soon become sketchy when co-incidence shows Rekha to be quite the opposite of her innocuous act. 'Ittefaq' rides against the tide of convention, with minimal runtime of a 100 minutes, zero songs, zero fanfare and zero comic relief, instead going for the showing subtle behavioral nuances of its characters. A rare no-nonsense chiller. Hope the upcoming remake is even half as good!
3. Kahaani (2012)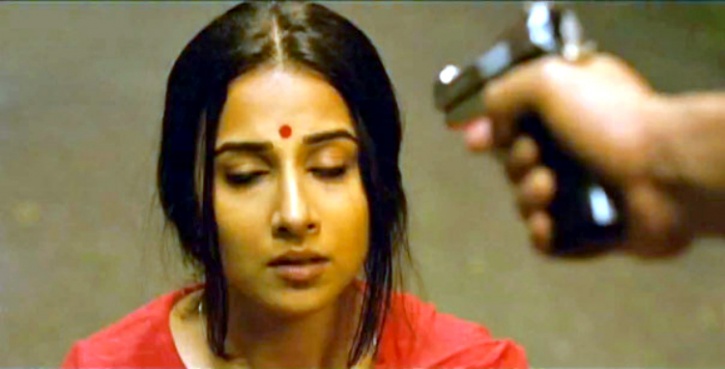 'Kahani' is visceral experience. The moment Vidya Bagchi steps down from her plane into Kolkata, you are sucked into the city of frenzied Durga Puja festivities, courtesy amazing attention to detail by Sujoy Ghosh. Bagchi's quest to find her missing husband, who no one she meets seems to have heard of, takes her through the darkest alleyways of the buzzing city. Every scene, every frame in the film acts as a puzzle piece leading up to the grand finale which leaves one's jaw on the floor. Vidya Balan steps up to the mantle with a career-defining solo act as Bagchi, supported ably by the living, breathing character provided to the city of Kolkata. With its near-perfect aesthetics, a screenplay which makes you conjure a million possible outcomes, bravura direction and Balan's sheer magnetic brilliance, ' Kahani' is possibly the most technically emphatic thriller Bollywood has to offer, only being trumped by our final two entries solely based on their more compelling stories or legendary music.
2. Teesri Manzil (1966)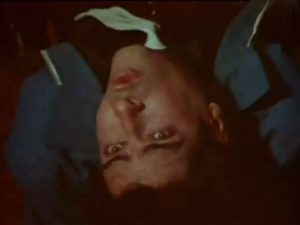 Vijay Anand's murder mystery is considered a wholesome cinematic masterpiece, regularly featuring in "Bollywood must-see" lists, thanks to its Hitchcock-esque trope of using detail to heighten the viewer's anticipation and its superlative soundtrack composed by then newbie R.D.Burman, which is as loved as the mystery itself. Even with its 3-hour runtime, the film is fast-paced without a false beat. Shammi Kapoor and Asha Parekh's memorable chemistry adds a dollop of romance to the proceedings as well. 'Teesri Manzil' cornerstone of Indian film history.
1. Jewel Thief (1967)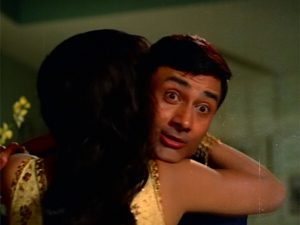 'Jewel Thief' is the ultimate thriller film. Mistaken identities, treacherous femme fatales, wry humour at places, the film has it all. It focuses on Vinay, the son of a Police Commissioner, living an idyllic life, till a daring jewel thief named Amar, who looks exactly like Vinay comes calling into the city. Vinay's bid to help catch the thief by impersonating him ends up tangling him into a web so complex that his sanity and identity become a question mark. Every turn in the film raises the same question, but we're left at square one again as the net scene approaches. Vijay Anand pulls out all the stoppers, outdoing all his other works, directing his brother Dev as he plods through the muddle of confusion. Leave your popcorn behind, you won't have time to eat it.
Read More: Best Hindi Romance Movies