Bollywood has finally come of age. The epicenter of cinema in India has, for decades been stagnated by larger-than-life story-lines, over-the-top performances and exotic song and dance sequences. For long people thought that all you need to know for becoming a Bollywood actor was to sing and dance. Yes, the early years, up until the 50s, gave us some extraordinary filmmakers and great movies, but the years since have been a slog. So while the mass popularity and financial wealth of Bollywood grew exponentially, regional Indian cinema left Bollywood far behind in the quality of film-making.
But over the last ten years or so, things have changed. A new generation of filmmakers have made their mark, bringing out stories never told before; making our cinema truly international, while never losing the Indian touch. Mainstream cinema became more nuanced and mature during this period, while the parallel cinema movement, which was all but dead, was revived and rejuvenated. Today, we can finally be proud of what Bollywood has achieved and be hopeful of even greater things to happen in the years to come. So, we at The Cinemaholic, pay our tributes to those filmmakers, who have ushered in this new era of film-making in Bollywood, by listing the top Bollywood directors.
But we would like to begin with a note of caution. No list is truly perfect, and no list can fully satisfy everyone. We, at The Cinemaholic, do not claim to hold the last word on cinema. Every film is a personal experience, so is the impact of a filmmaker; this list is just a compilation of our favorite directors. You may not agree with our ranking, maybe your favorite director is missing from our list, but we sure can vouch for the fact that each of the below-mentioned filmmakers has enriched the craft of film-making, and left his/her mark on the annals of history. So, without further ado, here goes:
20. Vikas Bahl
Initially, a producer at Phantom Films, Vikas Bahl was an accidental filmmaker. However, one must be glad that he decided to become one, because with his debut feature 'Queen', he gave us one of the finest movies on liberation and empowerment that India has ever seen. A story of a shy, conservative Delhi girl discovering herself, 'Queen' displayed Bahl's control over his craft, by telling a story so universal that it tugged our hearts. While his second flick ('Shaandaar') was less impressive, we believe he has what it takes to be in this list.
19. Hansal Mehta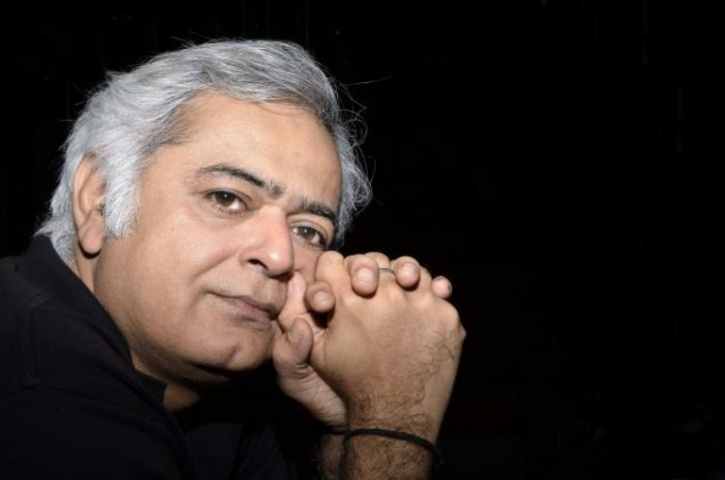 This National Film Award winning director is representative of all that is good about Bollywood today. With three great films over the last three years ('Shahid', 'City Lights' and 'Aligarh'), Mehta has established himself as a fine director, whose films paint the portrait of an India rarely shown in the movies.
19. Abhishek Chaubey
Art house and commercial cinema have always been seen as too dissimilar for a movie to be considered both. But, both of Chaubey's films, 'Ishqiya' and 'Dedh Ishqiya' have managed to blur the lines between the two with his wildly hilarious yet thought-provoking look at the Hindi heartland. Deftly touching upon taboos like homosexuality and adultery, while providing us with memorable female characters, Chaubey has proved himself to be a fine director.
17. Neeraj Pandey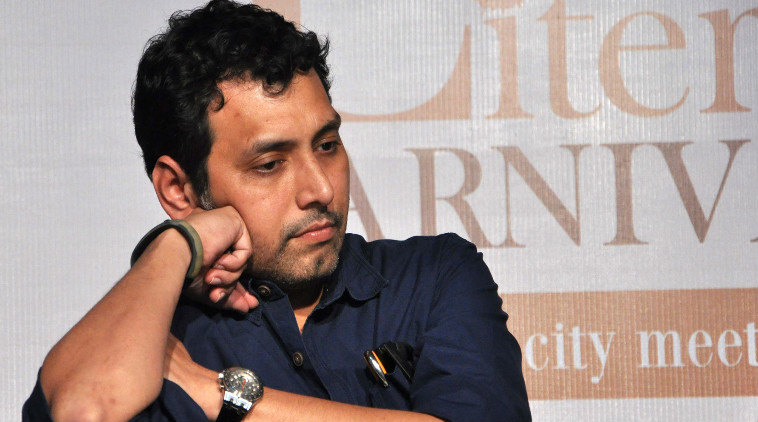 Neerah Pandey made his debut as a filmmaker with 'A Wednesday', one of the best movies to have come out from Bollywood in the recent years. His films that followed may not have reached the same heights of excellence, but they still showed the immense potential that Pandey holds. Hopefully, with his next film, the hugely anticipated, 'M.S.Dhoni: The Untold Story', he will prove his mettle all over again.
16. Tigmanshu Dhulia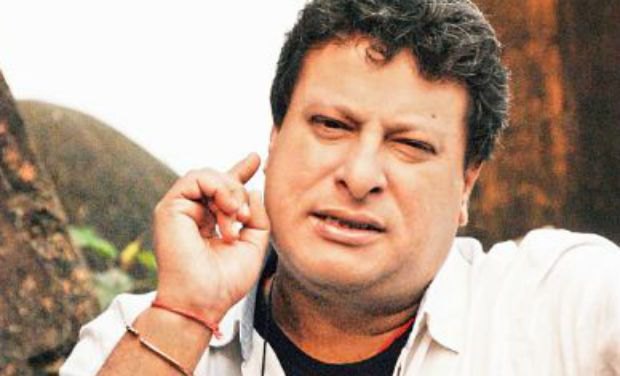 Dhulia has proved with his movies that he has an eye for great storytelling and a knack for tapping into the ruggedness of heartlands of India. His brilliant debut film 'Haasil' launched the career of Irfan Khan, while his acclaimed biographical drama 'Pan Singh Tomar' won him National Award. He is deft at delving in on the social-economic quagmires of independent India, even if that means his films remain bleak and devoid of unwanted flourishes.
15. Anand Gandhi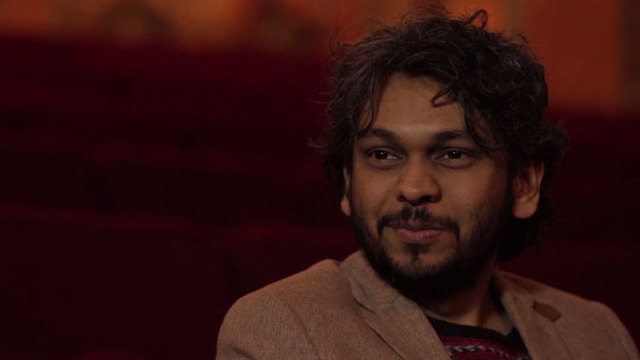 Philosophy and cinema don't go with each other, at least not in Bollywood. So, it was surprise how Gandhi, in his very first feature, managed to integrate the very ideas of existence and identity with an anthology of three seemingly unrelated stories with such flair. With 'Ship of Theseus', he managed use the Theseus' paradox to question the ideas of faith and what really constitutes who we are. A true genius, one can only hope Gandhi will be able to live up to the expectations of his magnificent debut.
14. Ritesh Batra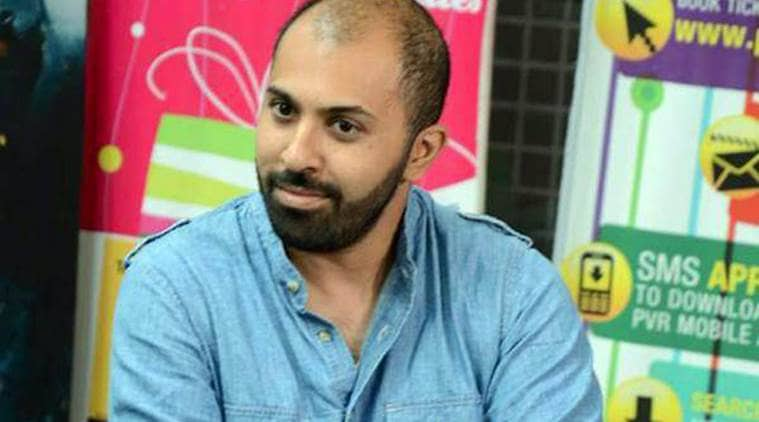 To make it to the list with just one movie under his belt, speaks volumes about the impact Batra has had. With 'The Lunchbox', he managed to craft what is probably the finest Indian romance of the century; a heart-warming story told with such warmth and simplicity, it will win you over. A man who could probably have given India's its first Best Foreign Film Oscar, Batra is filmmaker to look out for.
13. Anurag Basu
For someone who started of his career directing soap operas and then following it up with his debut under the Bhatt family's Vishesh Films, Anurag Basu finally came of age with critically acclaimed films like 'Gangster' and 'Life In A… Metro'. But it was his heart-warming comedy-drama 'Barfi' that stamped his position one of the finest contemporary filmmakers. He has managed to make quite entertaining films without losing out on emotional heft and depth, and that cements his position in this list.
12. Sudhir Mishra
Sudhir Mishra made art films at a time when art cinema was practically non-existent in Bollywood. With a no-nonsense approach and a penchant for telling unknown stories, Mishra is among the few filmmakers of the 80s and 90s who did not fall into the commercial trap. And while he was in his finest hour with his epic political drama 'Hazaaron Khwaishein Aisi', he continues to impress with his uncanny storytelling.
11. Sanjay Leela Bhansali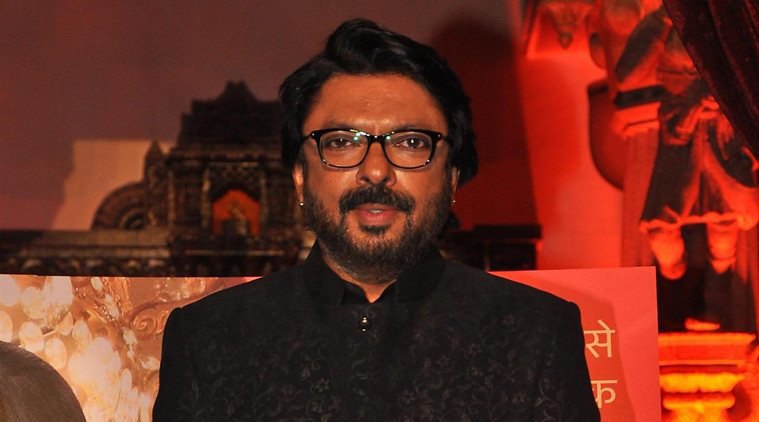 No filmmaker has tapped into the Indian fetish for melodrama and grandiose as well as Bhansali has. Right from his debut with 'Khamoshi' to his recent 'Bajirao Mastani', Bhansali has managed to successfully interweave great romantic storytelling with grand designs and technical finesse. With lavish set designs, huge song and dance sequences, and emotionally heavy stories, Bhansali has managed to perfect the conventional Indian film palette to something more palpable and beautiful. You may love him or hate him, but you sure can't ignore his influence.
Read More: Best Bollywood Actors
10. Zoya Akhtar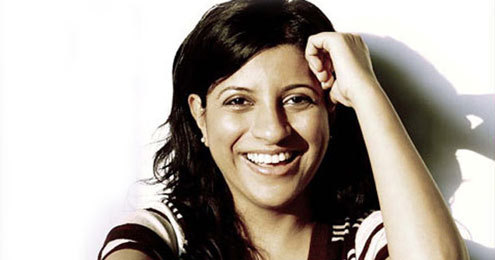 It is common knowledge that nobody has managed to perfect the art of portraying the troubles of rich people, as well as the Akhtar siblings, have. But while Farhaan Akhtar, after making India's first "cool" film in 'Dil Chahta Hai', seems to have lost his way, Zoya Akhtar has continuously managed to push the envelope with her bold approach. With films like 'Zindagi Na Milegi Dobara' and 'Dil Dhadakne Do', Akhtar has successfully stripped down the façade of sophistication associated with Indian upper class, while brilliantly portraying the ideas of liberation and breaking the shackles of convention. The realism entrenched in her narrative and her unconventional subject matter makes her one of the finest of our era.
9. Rakeysh Omprakash Mehra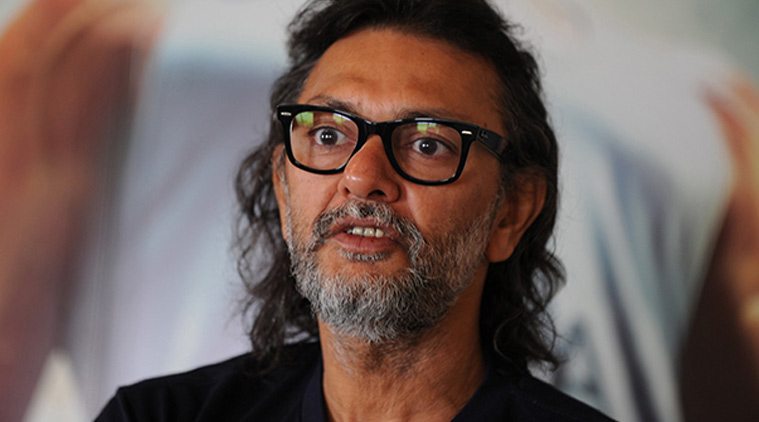 Few filmmakers manage to make a film that initiates a dialogue, that becomes so entrenched in a nation's discourse; Mehra is one of them. With its tagline of "A generation awakens", his 'Rang De Basanti' is one of those movies which can change the way you look at films and their impact. With a story on modern Indian youth and their tryst with the nation's destiny, Mehra managed to create a modern masterpiece, unconventional both in narrative structure and thematic style. Of course, he has made good films since then, but it is 'Rang De Basanti' has cemented his place our list.
8. Shoojit Sircar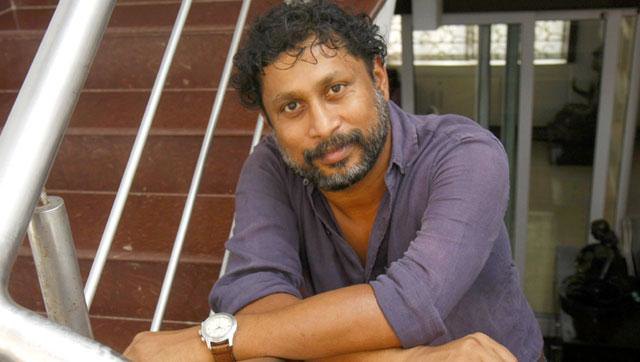 A National Award winning filmmaker, Shoojit Sircar is one of the few mainstream directors who have tackled a wide range of unconventional subjects in their cinema. While 'Madras Café' was a brutally honest look at a war India fought that no one knows about, 'Piku' was a heart-warming tale of old age and the eccentricities associated with it. Sircar has attempted to push the envelope with each of his films, while slowly bringing meaningful content back to mainstream cinema.
7. Imtiaz Ali
The renaissance man of Indian romance, Imtiaz Ali throughout his career has successfully managed to bring unbridled realism and authenticity back to romantic cinema while tackling unconventional stories. From an unconventional rom-com like 'Jab We Met' to a dark love story of a girl in captivity in 'Highway', Ali has captured the imagination of the Indian millennials with his emotionally scarred protagonists and uncharacteristic cinematic approach. A man of unrestrained passion, Ali has continued to grow with each of his films and a true masterpiece from him isn't far away.
6. Vikramaditya Motwane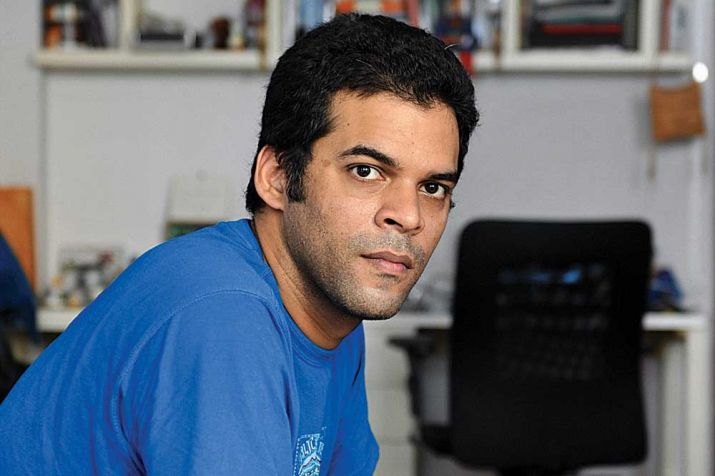 A torch-bearer of the New Wave cinema that has engulfed Bollywood over the last few years, Motwani's films have a unique quality to them. His movies, whether it is the heart wrenching coming of age drama 'Udaan', or the beautiful 'Lootera', cannot be explained in words, they need to be experienced. With beautiful visuals, and thematically stylish, Motwani's films are like paintings, the more you watch them, the more you fall in love with them. Undoubtedly a master in the making, great things are expected of him.
5. Dibakar Banerjee
The moment you realize the craftsmanship of Dibakar Banerjee is the moment you watch his 2010 found footage anthology film 'Love, Sex Aur Dhoka'. A film shot with such thematic brutality and visceral honesty, it explores the voyeurism that has engulfed our society with perfection. It reveals Banerjee's eye for the unconventional, and it has reflected his body of work ever since his debut in the hilarious comedy 'Khosla Ka Ghosla'. And with his latest feature 'Byomkesh Bhakshi', he crafted a mystery-thriller unlike anything Bollywood has ever seen before. With his unique knack of storytelling, Banerjee will definitely go down as one of the finest of his era.
4. Rajkumar Hirani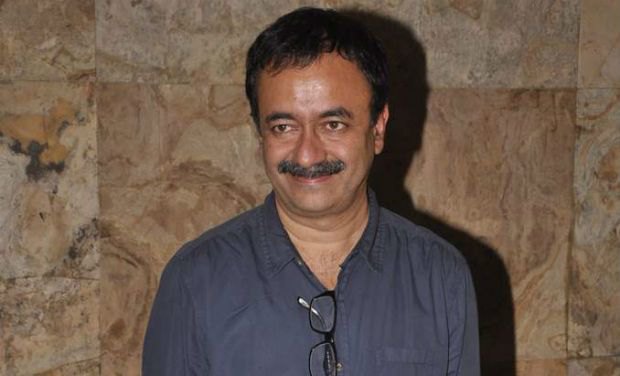 Could there be a list without him? The ultimate master of commercial cinema, Hirani is an institution by himself with his hilarious and wildly entertaining take on various social issues that plagues our society. His movies manage to entertain while leaving behind poignant societal questions to ponder about; he manages to make us laugh and think at the same time. Rightfully called the Hrishikesh Mukherjee of our times, Hirani is one of the few filmmakers whose earnestness and simplicity is reflected in each of his movies, which is what makes him truly great.
3. Vishal Bhardwaj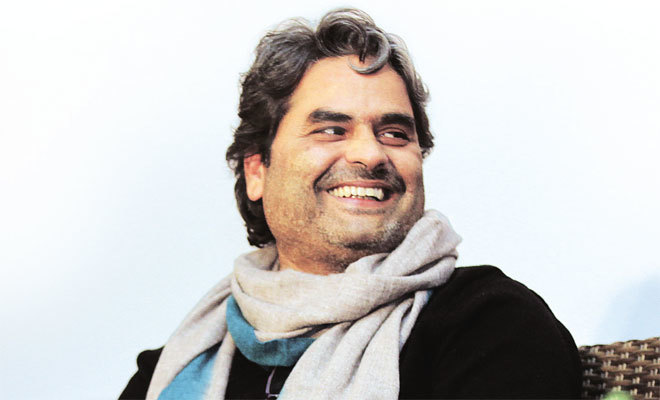 We shudder to think what Indian cinema would have missed had music composer Vishal Bhardwaj not seen the Polish auteur Krzysztof Kieslowski's 'Decalogue', which in turn inspired Bhardwaj to take up film-making. Because this multi-faceted talent changed the dynamics of Indian cinema when the first of his Shakespearean tragedy 'Maqbool', was screened at the Toronto International Film Festival in 2003. Since then, Bhardwaj has gone from strength to strength, while bringing out a portrait of India never seen in the cinemas before. He has tried his hand at multiple genres from a caper thriller and a black comedy to children's films and political satire. But it is his Shakespearean trilogy ('Maqbool', 'Omakra' and 'Haider') that truly depicted his power as a filmmaker, while successfully managing to transform epic works of literature into something purely Indian.
2. Ashutosh Gowariker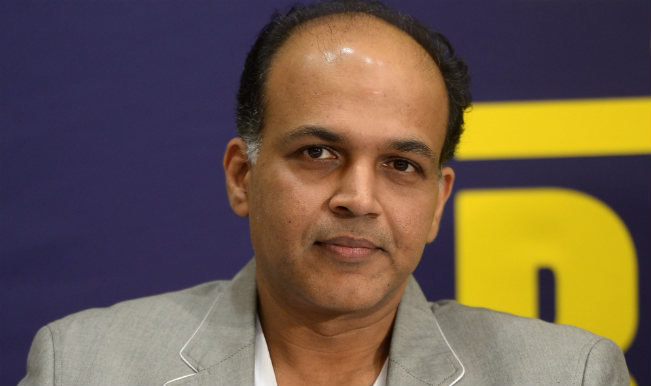 The man who took modern Indian cinema international, Gowariker has made movies so deeply Indian, it connects emotionally with the viewers. With cult classics like 'Lagaan: Once upon a time in India' and 'Swades: We, The People', Gowariker has inspired a generation to be proud of their nation, without ever ignoring its flaws. Technically perfect and flawlessly written, almost all his movies are crafted with the ingenuity of a showman. His characters are iconic, and his stories are so inherently universal, one doesn't have to be an Indian to admire them. While we could go on for days analyzing his films, one facet inherent in each of his features is to leave behind poignant questions and teaching us universal lessons without ever getting preachy. And with his latest feature, an epic drama set in the Indus Valley Civilization, one can expect more magic from this legend.
1. Anurag Kashyap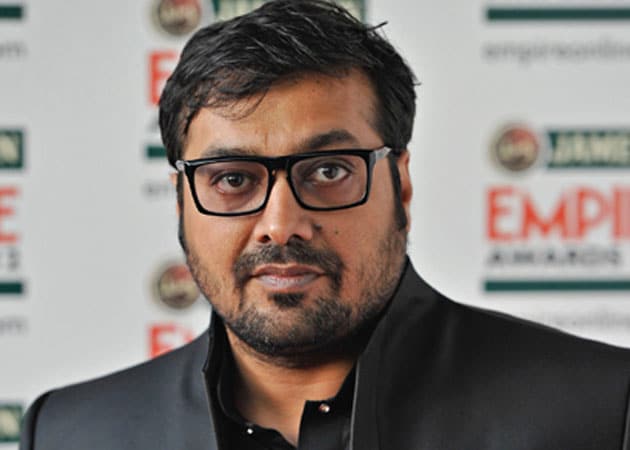 It had to be him! Who else could it be? The ultimate rebel of Indian cinema, Anurag Kashyap has been the catalyst which proved instrumental in ushering in a new generation of bold and unflinchingly honest filmmakers. Right from his first feature 'Black Friday' (his actual debut as a director was in 'Paanch', which is still unreleased), Kashyap has brought forth an uncanny freshness to Bollywood. He has an eye for the dark underbelly of the society we live in, often portraying weird characters deeply entrenched in reality. Each of his films deal with complex ideas, while leaving behind a commentary on the contemporary world. But it was his 'Gangs of Wasseypur' that finally catapulted into being one the most influential contemporary directors.
Yeah, some of his films are unconventional, like his box office disaster 'No Smoking'; but no filmmaker has experimented with his craft with the audacity that Kashyap has. So, while it may seem a little premature for some, we have no qualms in declaring that Anurag Kashyap is the finest filmmaker of our generation, period!
Read More: Best Bollywood Actresses