A&E's documentary series '60 Days In' has carved a unique niche in reality television, offering viewers an unprecedented look into the inner workings of the penal system. In the fourth season of the gripping show, nine courageous individuals embarked on a harrowing journey, going undercover as inmates at Atlanta's notorious Fulton County Jail. Their mission is to expose the harsh realities of life behind bars, unearthing hidden truths about violence, drug use, and gang activity. As viewers were captivated by their experiences, the show's impact rippled far beyond their screens. Let's take a closer look at the participants of season 4 and how their lives have unfolded since their time on the show!
Where is Mark Adger Now?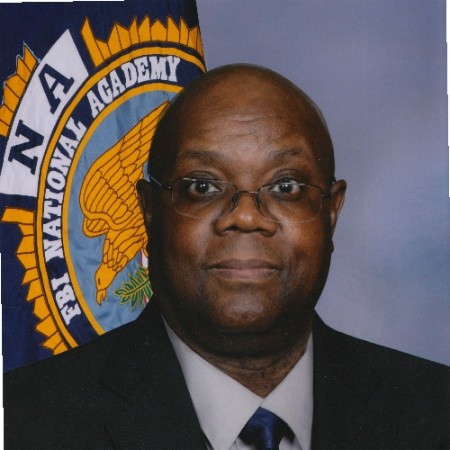 Colonel Mark Adger, the Chief Jailer at Fulton County Jail in Atlanta, played a pivotal role in '60 Days In' Season 4. With over 665 employees under his command, Adger held the daunting responsibility of ensuring the security and safety of the facility's numerous inmates. Col. Mark Adger shared that in September 2017, the jail intercepted a seemingly harmless letter from an inmate. However, upon closer examination, it was revealed to contain encrypted instructions for a recipient to harm a staff member at the jail.
In 2019, he returned to Atlanta after completing an intensive two-week public safety leadership program with Israel's top police executives. In January 2021, Colonel Adger retired from his role as Chief Jailer, marking the end of a distinguished career dedicated to public safety. But his commitment to law enforcement did not wane. Starting in September 2022, he transitioned into a new role as a Law Enforcement Trainer at the Georgia Public Safety Training Center, where his extensive experience would undoubtedly benefit future generations of officers.
Where is Alan Oliver Now?
Alan Oliver, a police officer, embarked on a transformational journey in '60 Days In' Season 4. His motivation for joining the program was to observe the behaviors of corrections officers from the inside, shedding light on the complexities of the job. After his time in the program, Alan Oliver underwent a significant career shift. He decided to leave the police force and ventured into a completely different domain – the world of car sales. His decision was driven by a deep-seated moral dilemma.
Alan confessed that he couldn't reconcile the idea of arresting individuals for minor offenses, such as possession of a small amount of marijuana, and sending them to a place like Fulton County Jail. Beyond his career change, Alan's personal life also saw developments. He entered into a relationship, indicating a desire for a new chapter in his life. He was involved in an acting project in February 2021, but there aren't many details available about it.
Where is Andrew Fellows Now?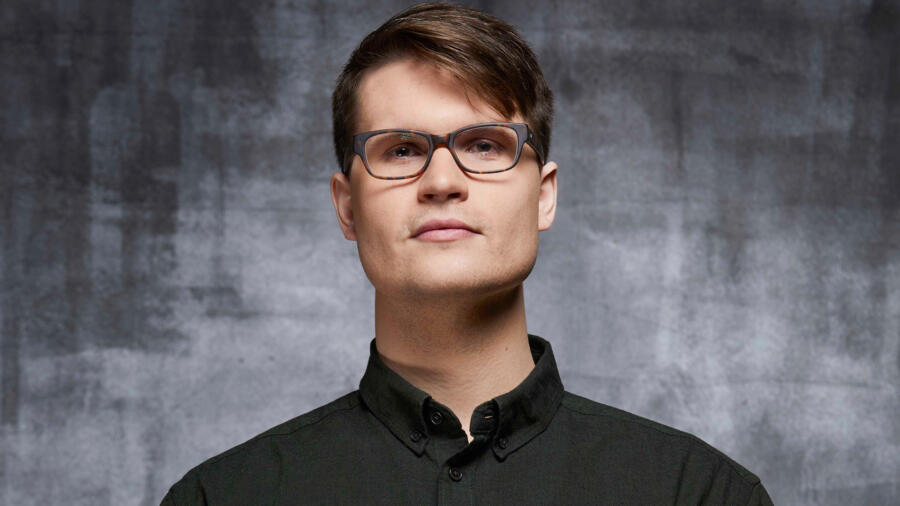 Andrew Fellows, a substitute teacher with a strong sense of moral duty, embarked on his '60 Days In' journey driven by a desire to help others and make the world a better place. He volunteered to join the program alongside his father, Matt, further highlighting their dedication to understanding the criminal justice system firsthand. Since his participation in '60 Days In,' Andrew Fellows' life has likely continued along the path of academic and personal growth. Even though he has kept the details of his private and professional life under wraps, his time in the program provided him with unique insights into the challenges faced by inmates.
Where is Angele Cooper Now?
Angele Cooper's participation in '60 Days In' Season 4 transcended the boundaries of reality television. Her mission was not only to understand the trauma experienced by inmates but also to contribute to their rehabilitation. Post-show, Angele's life took an exciting turn. Notably, she established Alpha Female Films, a film production company, and embarked on her journey as a writer and director, crafting her own short films. Her work, including the short film 'Love In The Shadows,' received numerous festival nominations. Angele's storytelling focuses on giving a voice to the voiceless, representing the misrepresented, and shedding light on the invisible, as evidenced in her film, 'Dangerous Fate.'
Angele helmed two episodes of 'The Retreat,' in spring 2020 and was nominated for best comedy and best director for her second short film, 'Daughters of Solanas,' selected from over a thousand applicants. Her creative journey also encompassed being a semifinalist in the American Film Institute Directing Women Workshop and advancing to the final rounds of the Sundance Episodic Labs. Further showcasing her directorial talents, Angele directed an episode of 'The Mels' in 2021 and Fever,' a psychological thriller short, in 2022. In September 2022, Angele wrapped up filming for her debut feature film, 'A Little Piece of Heaven.' Her commitment to advocacy and storytelling recently earned her a spot as a 2023 BEQ Pride LGBTQ+ Leader Under 40.
Where is Emmanuel Buchi Now?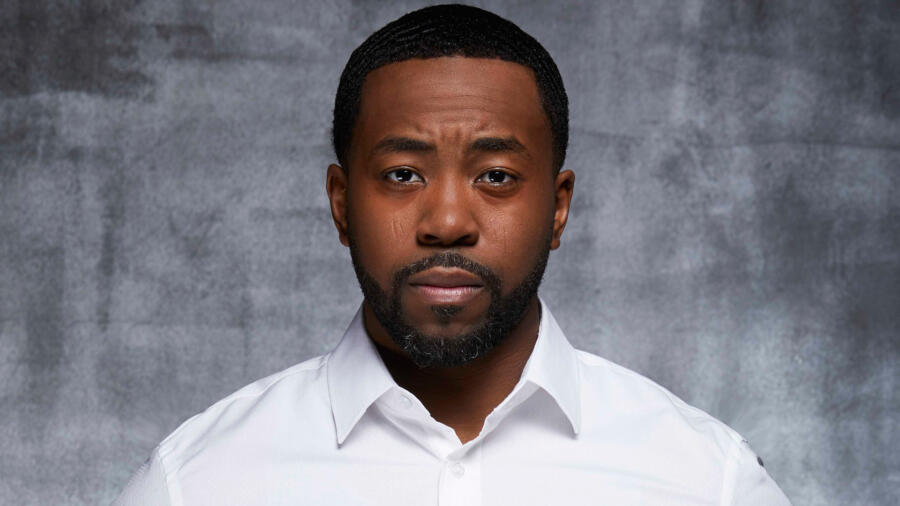 Emmanuel Buchi, a Nigerian-born public health official, believed that the key to breaking the cycle of criminality among African-American men, particularly youth, lay in fostering education, positive self-perception, and a culture of respect within the African-American community. As a public health official working for the California Department of Corrections, Emmanuel was already deeply involved in efforts to improve the lives of incarcerated individuals.
His role extended to speaking at colleges and high schools nationally, spreading his message of empowerment and change. While there is not a lot known about the current whereabouts of Emmanuel as he hasn't disclosed any information to the public, his experiences on the season likely reinforced his commitment to advocating for positive change within the criminal justice system.
Where is Jaclin Owen Now?
Jaclin Owen entered Season 4 of '60 Days In' as a quiet, focused, and ambitious paralegal with a unique motivation. Her goal was to gain knowledge of the criminal justice system, hoping to further her law career. Her journey within the prison walls proved to be challenging. Jaclin appeared distressed, frequently experiencing panic attacks and sometimes even lashing out at her fellow inmates. As a result, her time on '60 Days In' was cut short. After the show, Jaclin and her husband, Justin, made an appearance on an episode of 'Dr. Phil,' titled 'Our 11-Month-Old Died and I'm Being Blamed.'
During this emotional conversation, it was revealed that their daughter, Madalin, had tragically passed away due to suffocation after sleeping in the same bed as the couple. Jaclin still grapples with overwhelming guilt regarding this heartbreaking incident. However, despite these challenges, Jaclin appears to be moving forward positively. Her social media showcases her daily life, and she even reunited with fellow '60 Days In' stars in November 2020. Furthermore, she achieved a significant milestone in 2019 when she graduated from Indiana University. As of now, Jaclin is a mother to a son, and in 2023, she made a surprising appearance on Discovery's 'Naked and Afraid.'
Where is Johnny Ramirez Now?
Johnny Ramirez's story in Season 4 of '60 Days In' was one of redemption and a quest to change the narrative of his life. Growing up in an environment heavily influenced by gangs, Johnny had a tumultuous upbringing, exposed to violence, guns, and gang activities from an early age. However, the turning point in Johnny's life came when he became a father at the age of 17, allowing him to break free from the shackles of the gang lifestyle. His son's unfortunate descent into the world of crime and subsequent incarceration further fueled Johnny's determination to show that a life entangled with gangs, drugs, and imprisonment does not have to define anyone's future.
Colonel Adger believed that Johnny's background as a former gang member would enable him to navigate the challenging atmosphere of the prison with ease. As of now, Johnny's personal life includes a wife named Nancy Ramirez, to whom he has been married for 24 years, and a daughter named Alexis Garbrick. In 2021, he suffered multiple losses, including his aunt Anna Pena, and his nephew, Xavier Rodarte. His son, Johnny Jr., serves a 12-year sentence but is set to be released in 2023. The Ramirez family, currently living in Phoenix, Arizona, eagerly anticipates his return to rebuild their lives.
Where is Matt Fellows Now?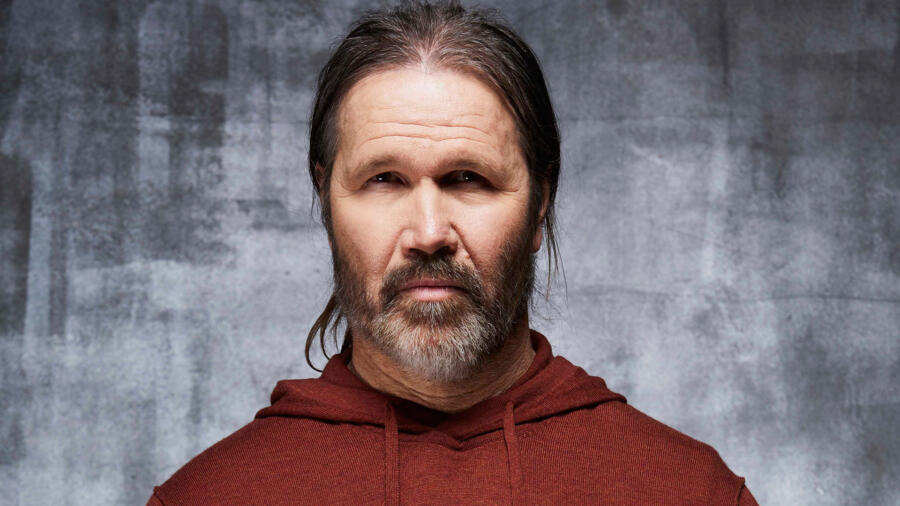 Matt Fellows brought a unique perspective to Season 4 of '60 Days In.' With a background as a former prison chaplain at Utah State Prison, Matt had firsthand experience with the correctional system. His decision to participate in the program was driven by a desire to advocate for human rights and reforms within the criminal justice system. Since exiting the series, Matt pursued various roles beyond TV, dedicating time to Andrew. As of now, he is teaching college-level religious studies and philosophy, emphasizing logic and critical thinking, as well as training MMA fighters. Notably, he also altered his appearance, cutting his long hair in July 2020.
Where is Stephanie Now?
Stephanie, known as the 'odd one out' during Season 4 of '60 Days In,' had a unique motivation for joining the program. With family members incarcerated due to criminal activities, Stephanie aimed to better understand their experiences and connect with them on a deeper level. After her televised prison stint, Stephanie opted to keep an incredibly low profile, with no presence on social media platforms. This decision likely stemmed from the backlash she received from the audience. Despite the challenges, Stephanie remains one of the few members of her immediate family to have never been arrested and the only one to graduate high school.
Where is Nate Burrell Now?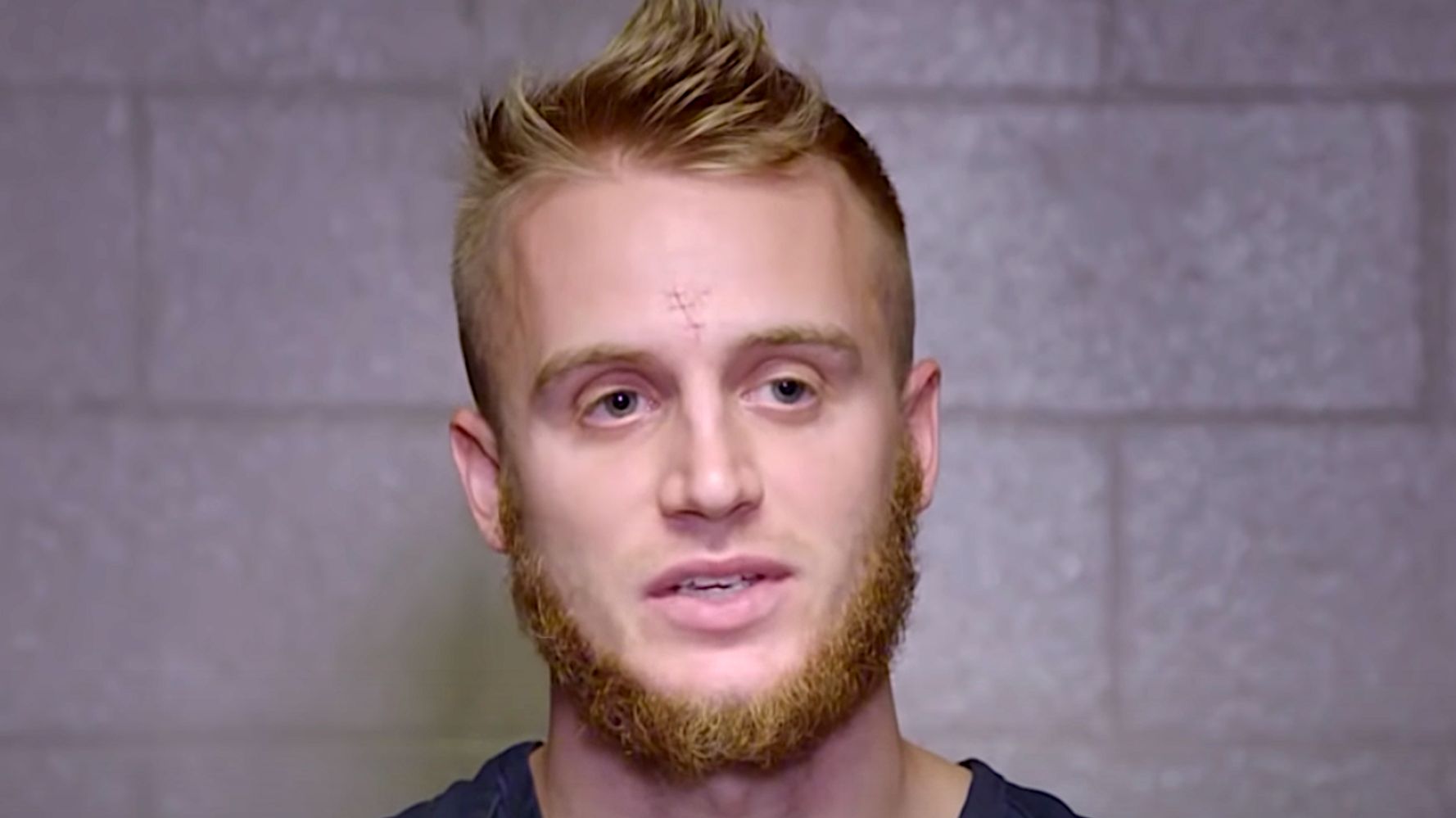 Nate Burrell was a remarkable participant in Season 4 of '60 Days In.' As a former US Marine, Nate brought a unique set of skills and experiences to the program. He served in the United States Marine Corps from 2006 to 2010, completing two combat tours in Iraq. Following his active duty, Nate pursued a career in law enforcement, earning an associate degree in criminal justice and law enforcement in 2014 with the goal of becoming a fish and wildlife officer in Michigan.
Nate's calm demeanor and ability to adapt to prison life won over audiences during season 3. His positive rapport with inmates even led to an extension of his participation. However, tragedy struck in October 2020 when Nate faced multiple felony charges, including criminal sexual conduct and assault, while he was married and expecting a child. Regrettably, on October 31, 2020, Nate, at the age of 33 years old, committed suicide. His sister confirmed his death and mentioned that, at the time, he was working as a Fish and Wildlife Officer in Michigan.