'Children of the Sea', directed by Ayumu Watanabe, is a gorgeous exploration of the many mysteries of life. A multi-faceted and multi-layered work of art, the movie illustrates the journey of outcast Ruka, as she meets and develops a bond with brothers Umi and Sora, who were raised by dugongs, or sea cows. Based on the works of manga artist Daisuke Igarashi and adapted by director Ayumu Watanabe, the movie is a study in visual poetry. Although 'Children of the Sea' is utterly unique in its depiction of the universe and its mysteries, the themes and ideas can be found in many an anime masterpiece. Here, we explore some of them. You can watch several of these anime on Netflix, Crunchyroll, or Amazon Prime.
7. Tekkonkrinkreet (2006)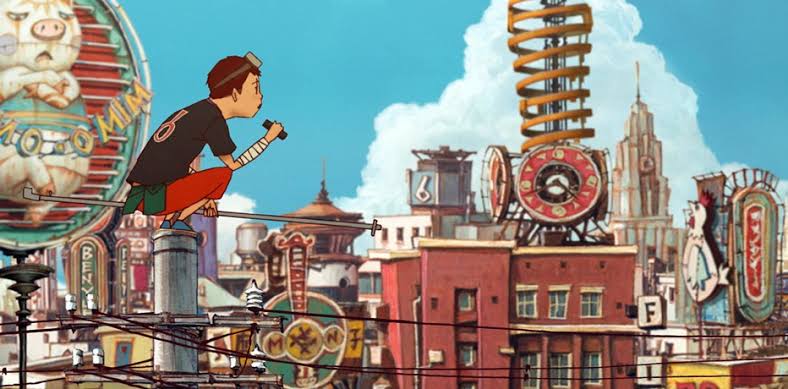 If trippy is what you seek, seek no more. 'Children of the Sea' unfolds like a feverish dream with no end in sight. In fact, a character in the film, Anglade, even exclaims, at one point, "The world we live in may just be the dream of the shellfishes that live in the abyss." 'Tekkonkrinkreet', too, unravels like a hallucinated reality, with bizarre sequences that make for a dizzy, yet heady watch. Like 'Children of the Sea', it tells the tale of two orphan brothers, Kuro and Shiro. We soon learn that both brothers are at loggerheads with the yakuza, who aim to take over their beloved, but crumbling town. Both movies defy the conventional style of anime by attempting something beyond our wildest imagination. If 'Children of the Sea' took you on a hypnotic journey of a lifetime, 'Tekkonkrinkreet' will surely not disappoint you.
6. Colorful (2010)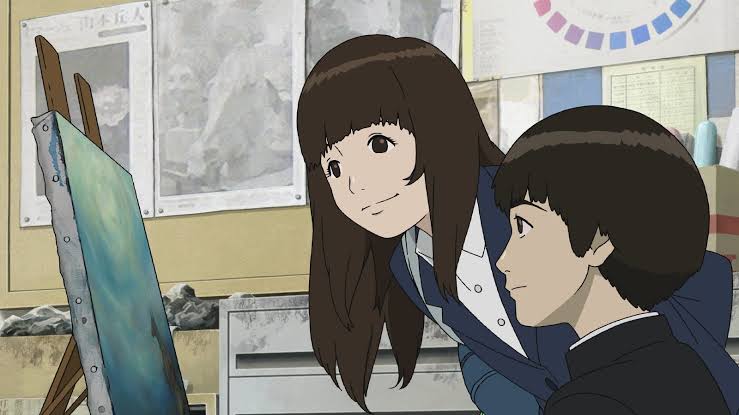 As their core, both 'Colorful' and 'Children of the Sea' are beautiful journeys of self-discovery. 'Colorful' is the story of a sorry soul who is given a second shot at life by being transposed into the body of a 14-year old named Makoto who committed suicide. The film is a portrayal of how the soul within Makoto attempts to reckon with its own past journey, Makoto's previous life, and his present being. Ruka is as much a lost 'soul' as the one harboring Makoto's body. Just as the soul undertakes a quest to discover the essence of the body it possesses, Ruka, too, embarks on a quest with Umi and Sora to understand the true purpose of her being.
5. Ponyo (2008)
Both 'Children of the Sea' and 'Ponyo' write a euphoric love letter to the sea and its life and blood, its inhabitants. If you consider yourself a thalassophile (an eternal lover of the sea, ocean, or beach), the Hayao Miyazaki-directed 'Ponyo' is as majestic a tribute to the sea as is 'Children of the Sea.' 'Children of the Sea' depicts the deep-seated connection between land and sea, through the sea-bred Umi and Sora and the land-reared Ruka. 'Ponyo', too, shows the entwined journeys of water baby Brunhilde (aka 'Ponyo') and land-raised Sosuke. 'Ponyo', who has perpetually dreamt of life as a human, escapes the deep blue sea and finds companionship in Sosuke. Both movies portray the impassable bonds formed by their respective protagonists and the adventures they undertake along the way.
4. Hotarubi No Mori E (2011)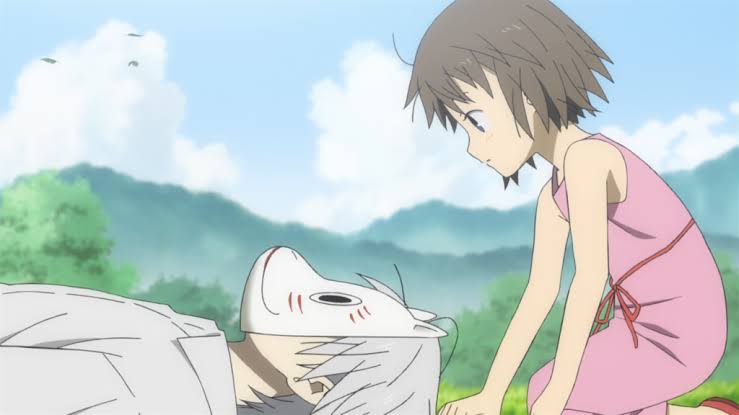 'Hotarubi No Mori E' is a poignant tale of an interspecies relationship between Hotaru, a young girl, and Gin, a humanoid she encounters when lost in a forest. In 'Children of the Sea', Ruka forms a once-in-a-life connection with the human-esque Umi and Sora, who are all at once, incredibly similar to, yet completely unlike her. Hotaru too develops such an emotional attachment with Gin. She does this despite being unable to touch him, for he will disappear if touched by a human. Both movies unfold over the course of summer (or several summers, in the case of 'Hotarubi No Mori E') and culminate in coming-of-age experiences. The heroes and heroines of the respective stories are part of a bittersweet reality where they are united by emotion but divided by physicality.
3. Your Name (2016)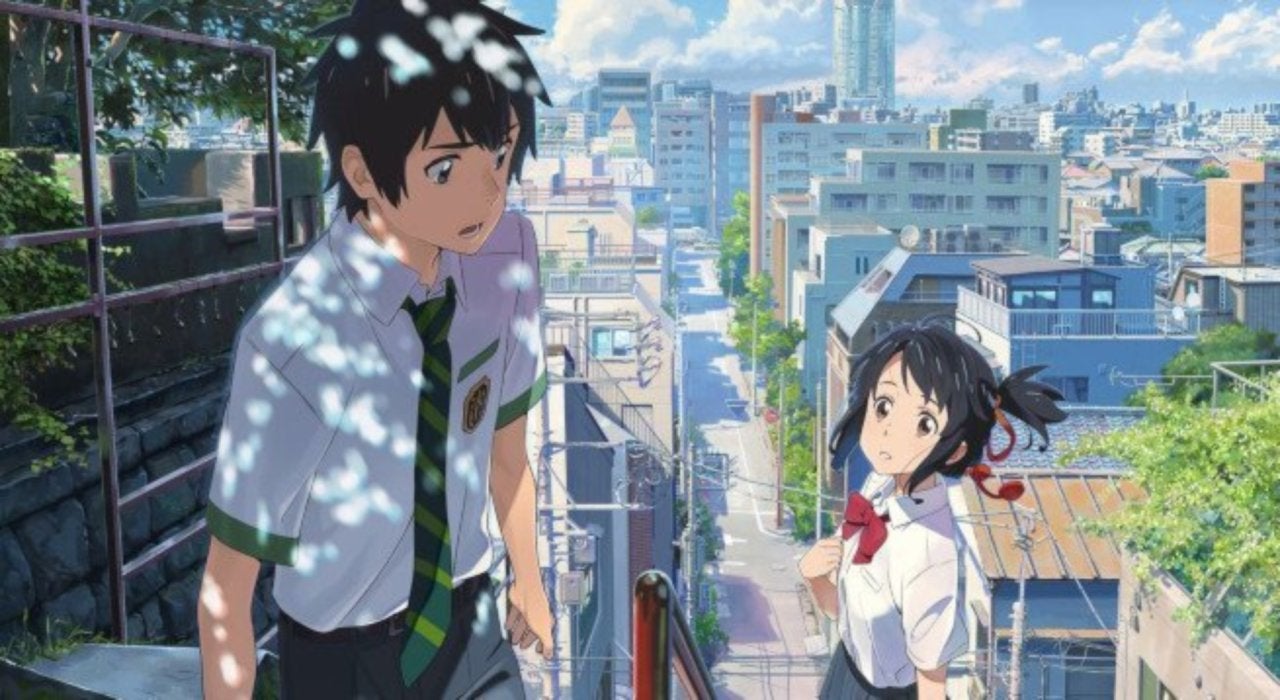 Cosmic connections are the foundational theme of 'Children of the Sea'. The cosmic connection between Ruka and Umi, sea and sky, man and ocean, is explored in the most potent of ways. 'Your Name' also explores the intertwined fates of its protagonists, Mitsuha and Taki, and the cosmic connection between the past and present. In 'Your Name', director Makoto Shinkai presents us a timeless tale of love, between the Itomori-based Mitsuha and Tokyo resident Taki, who begin to switch bodies intermittently, but never actually cross paths. Both, 'Your Name' and 'Children of the Sea' feature events of astronomical proportions taking place and uniting, as well as separating, their characters in more ways than one.
2. Weathering With You (2019)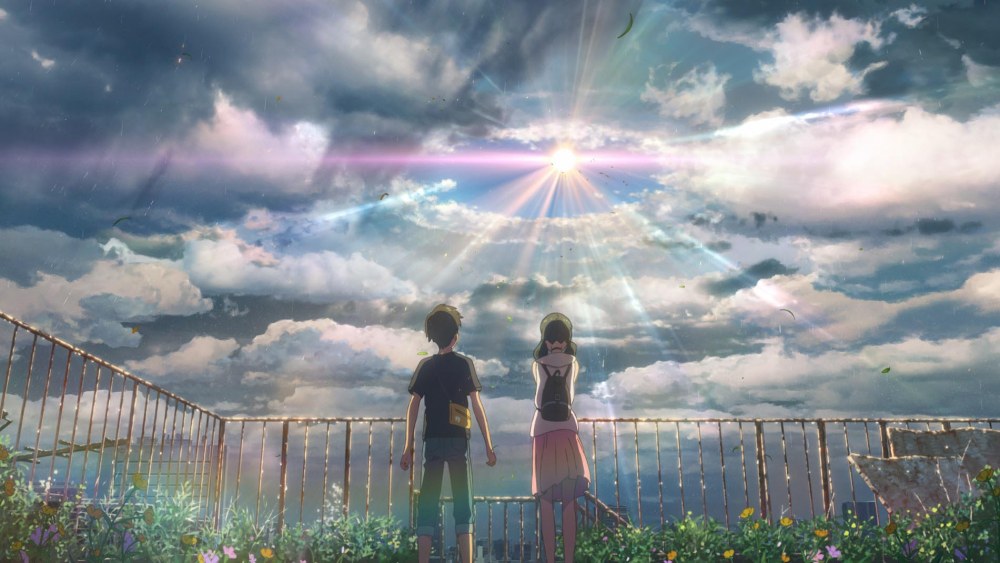 Another environmentally-themed movie, 'Weathering with You' is directed by Makoto Shinkai, who seems to have, like Miyazaki, become a permanent fixture in our list. 'Weathering with You' is exactly what its title sounds like: its central characters, Hodaka and Hina, like Ruka, Umi, and Sora, weather the storms of climate change and environmental damage while navigating first loves, self-discovery, and teenagehood. In a dystopic Japan, where rain is the perpetual season, Hodaka, a small-town runaway meets Hina, an orphan who harnesses the ability to manipulate the weather. 'Children of the Sea' and 'Weathering With You' both use a potentially apocalyptic Japan as the backdrop for a bildungsroman and they do it with aplomb.
1. Princess Mononoke (1999)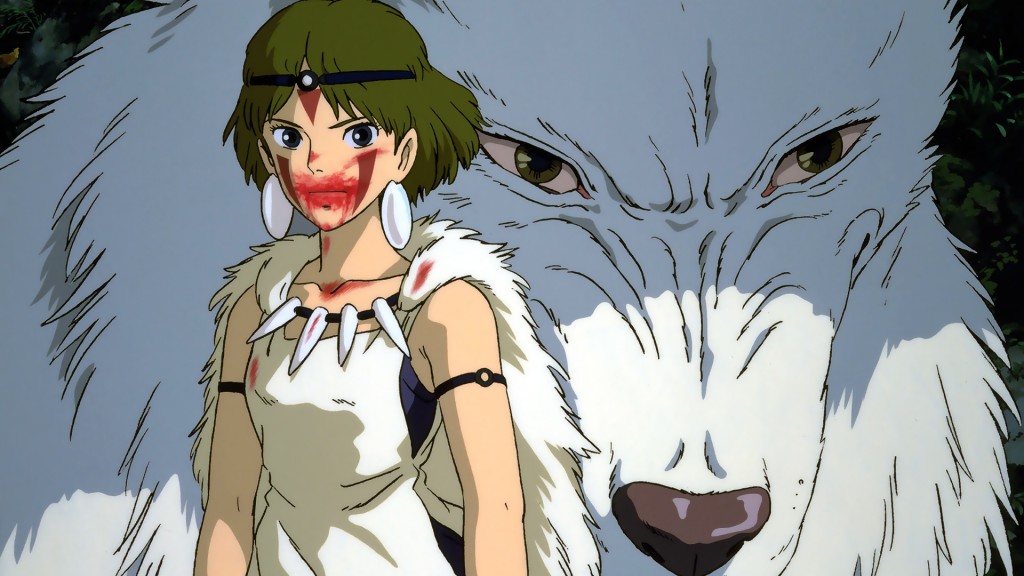 Like 'Children of the Sea, 'Princess Mononoke', a Studio Ghibli classic, has distinctive environmental justice undertones. 'Children of the Sea' showcases the plight of sea beings, Umi and Sora, trapped and exploited in the name of human gain. 'Princess Mononoke' too, paints a gory picture of the environmental blood humans have on their hands. It portrays a cursed prince, Ashitaka, who joins forces with San, a young woman bred by wolves, in her quest to save forest life. Both movies feature central characters raised by creatures decidedly non-human. Both movies tell deeply empathetic stories about animal and marine life. Both movies are a cinematic sight to behold.
Read More: Children of the Sea Ending, Explained