When it comes to football/soccer anime no series comes close to the popularity of 'Blue Lock.' Based on Muneyuki Kaneshiro's eponymous Japanese manga which has sold millions of copies, the show follows Yoichi Isagi, a teenager who aspires to play for his country one day. After losing a crucial match that could have taken his team to the nationals, he is randomly selected as one of the three hundred U-18 players for a project known as Blue Lock. The controversial process is designed to give the Japanese national team egotistical strikers who will carry the country's hopes of winning a world cup after a series of disappointing performances over the years.
Jinpachi Ego, the coach and director of Blue Lock conceived the entire project by putting all ethical considerations aside and by pitting the hopeful players against one another to bring out the best in them. The series is arguably one of the best sports anime of all time, so viewers who have watched it naturally would want to watch more shows similar to it. If you are also looking for a few recommendations, then we have got you covered. You can watch most of these anime similar to 'Blue Lock' on Netflix, Hulu, Amazon Prime, Crunchyroll, or Funimation.
8. Haikyu!! (2014 – 2020)
Despite his disappointing debut, Shouyou Hinata continues to aspire to make a mark on the sport of volleyball one day. Unfortunately, he is not gifted in any way, so his chance of success purely relies on his perseverance and determination. When he joins the Karasuno High School, Hinata meets the prodigious Tobio Kageyama who has previously humiliated his team in a tournament.
If he is serious about making a mark, he knows that it's critical to put his differences with Kageyama aside and play as a team with the rest of the players. But will Hinata be able to achieve his ambitious goals? Although the anime has barely anything in common with 'Blue Lock,' people who wish to watch another great sports anime should definitely checkout 'Haikyu!!.'
7. Inazuma Eleven (2008 – 2011)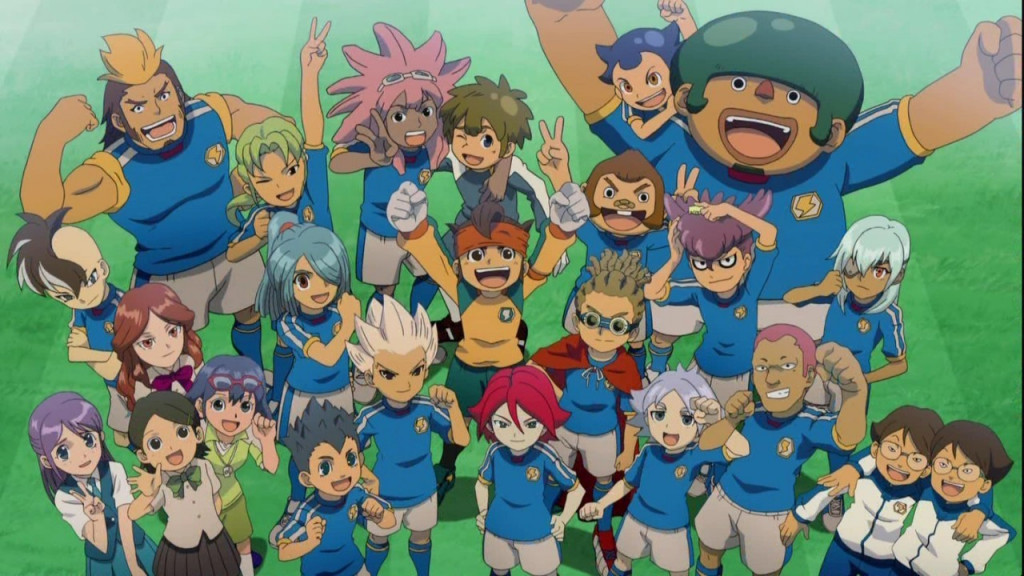 Inazuma Eleven is the soccer club of Raimon Middle School that is going through an existential crisis and is facing the dreaded possibility of disbanding. Mamoru Endou is the grandson of the club's first-generation goalkeeper, who is determined to turn the tide and ensure that the team reaches its past glory. He starts by recruiting talented players to the long-neglected team and competing with other schools that have become quite strong over the years. 'Inazuma Eleven' is just the right show for 'Blue Lock' fans who wish to watch a football anime where the characters compete against all odds to become the best.
6. One Outs (2008 – 2009)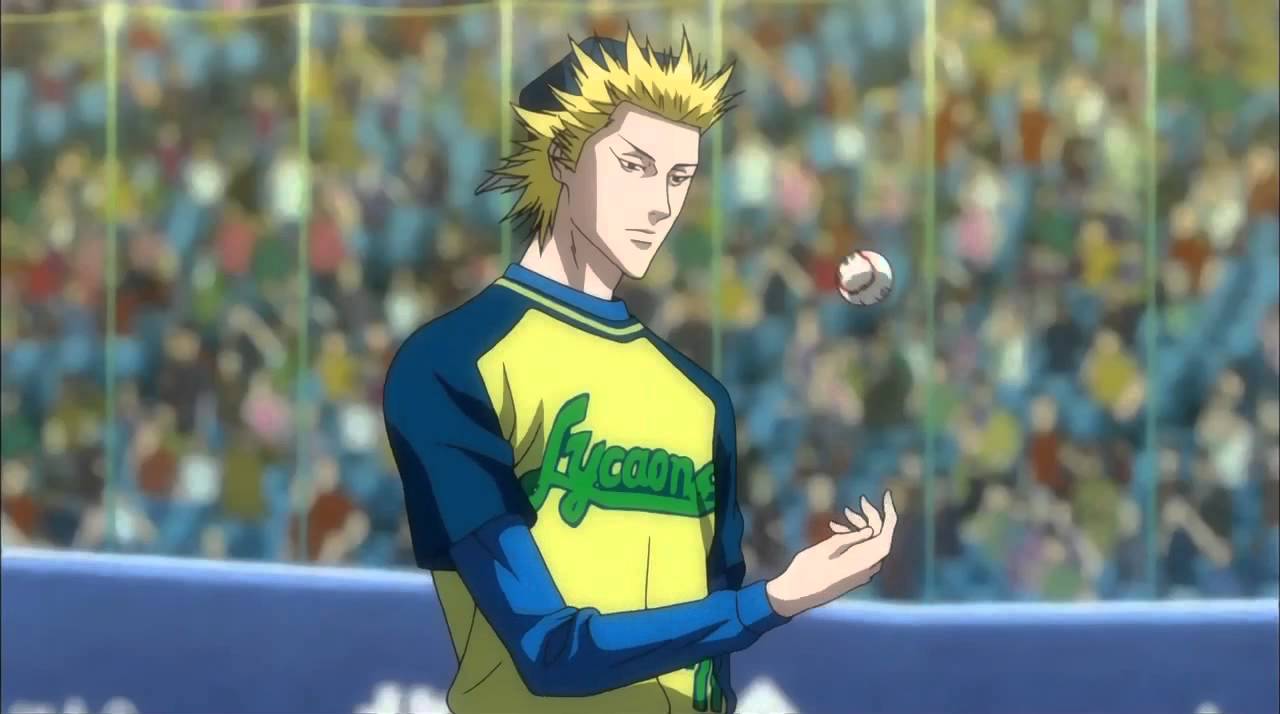 One-Outs is a one-on-one match between a pitcher and a batter in which the prodigious Toua Tokuchi has made a name for himself by winning consecutively 499 times. When Saikyou Saitama Lycaons' Hiromichi Kojima witnesses Tokuchi's talent he immediately feels that he could possibly uplift his team from its downward spiral in performance.
Unfortunately, Tokuchi is unhappy with Lycaons' monetary offer, so the team's owners give him a special contract that comes with a huge risk. While 'One Outs' is not a football anime, it is still a sports series that recounts the story of egotistical and self-interested players who are willing to go to any lengths for their personal advancement exactly like 'Blue Lock.'
5. The Knight in the Area (2012)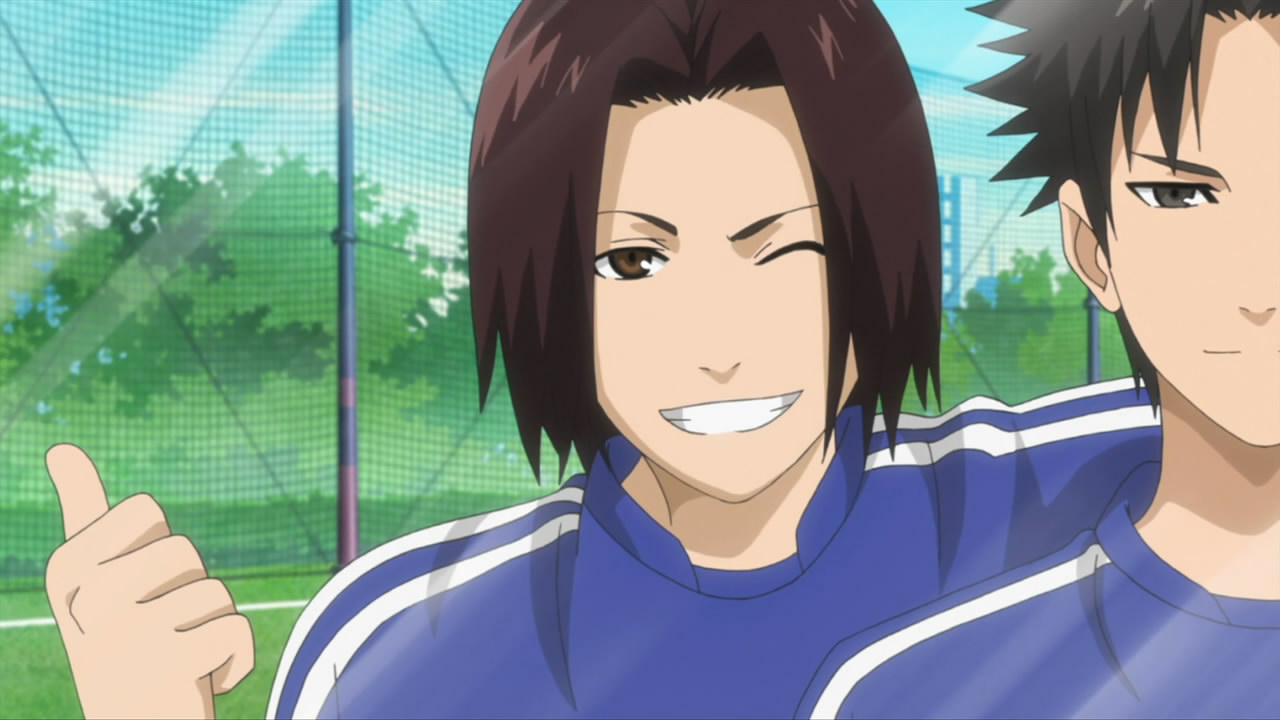 While Suguru successfully climbs through the ranks and establishes himself as a future talent in the Japanese youth soccer system, his brother Kakeru fails to replicate his success. Although he then moves to a managerial role, Kakeru eventually reevaluates his decision with the hope of one day making it to the country's world cup team. The path to greatness turns out to be far more complicated than he had imagined but the determined footballer is relentlessly pursuing the goal of cementing an unforgettable legacy.
As you can already guess, 'Blue Lock' fans who are looking for another football anime that centers around the protagonist's dream of playing the world cup or becoming the best, will naturally enjoy 'The Knight in the Area' since it revolves around a somewhat similar theme and premise.
4. Days (2016)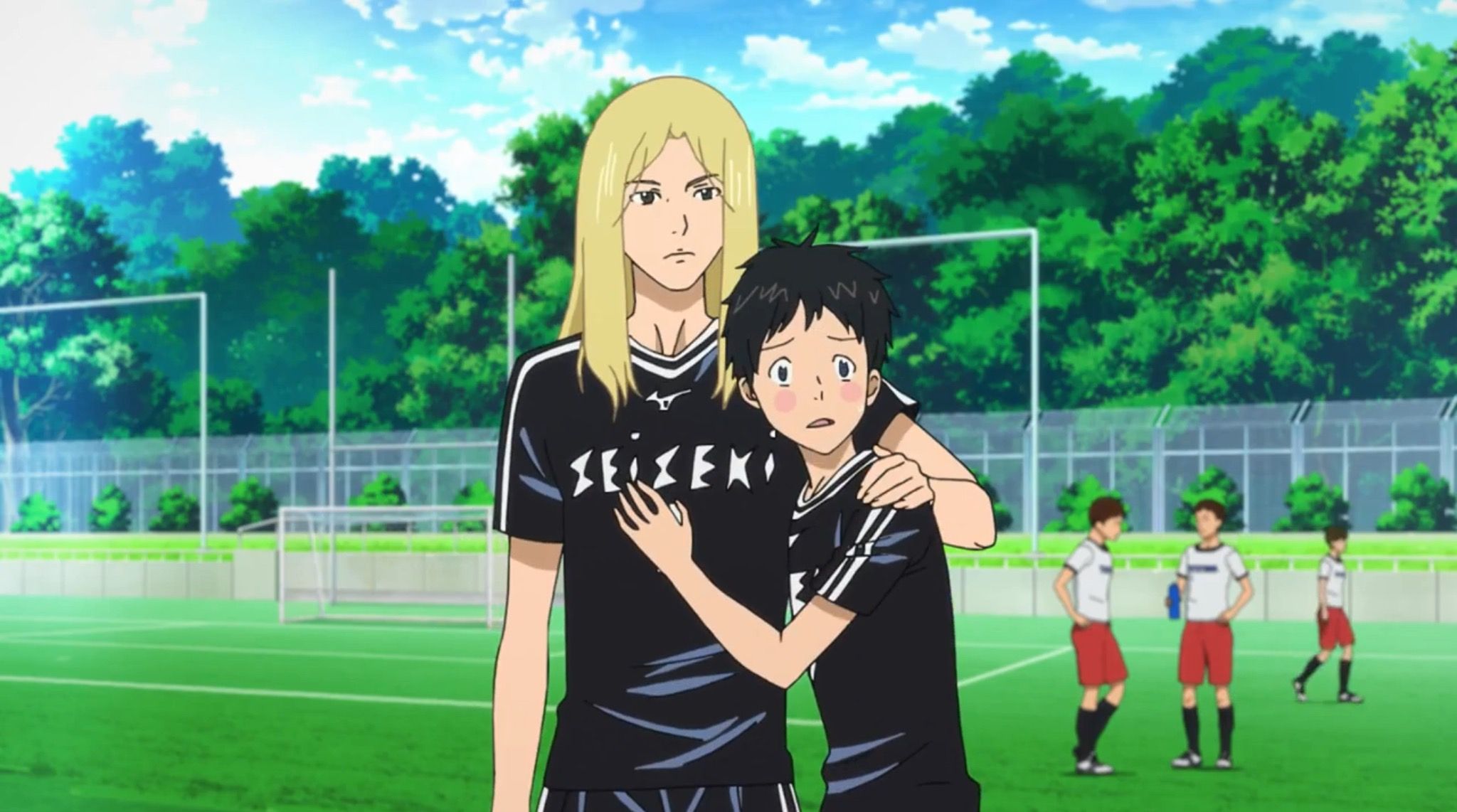 Tsukushi Tsukamoto is a shy and frail teenager who enrolls in the Seiseki High School because he can be close to his childhood friend Sayuri. When he is being bullied relentlessly one day, a boy named Jin Kazama saves Tsukushi. He then even asks him to join his team for a futsal match the same night. While Tsukushi is not a good player, he keeps his word and reaches the ground on time despite losing his one shoe and running over ten miles in rain. He then goes on to play his heart out in the game and manages to score a decisive goal, even with his lack of real on-field football skills.
When Jin reveals that he too will be joining Seiseki, the two new friends end up in the school's football club not knowing that it is one of the most reputed in the country. 'Days' follows the inspiring journey of an underdog, quite like Isagi from 'Blue Lock' who is a poorly ranked player in the titular facility when he first arrives there to become the best striker in the world. Therefore, the former is a great sports anime to watch to explore for anyone who likes 'Blue Lock.'
3. Ao Ashi (2022 -)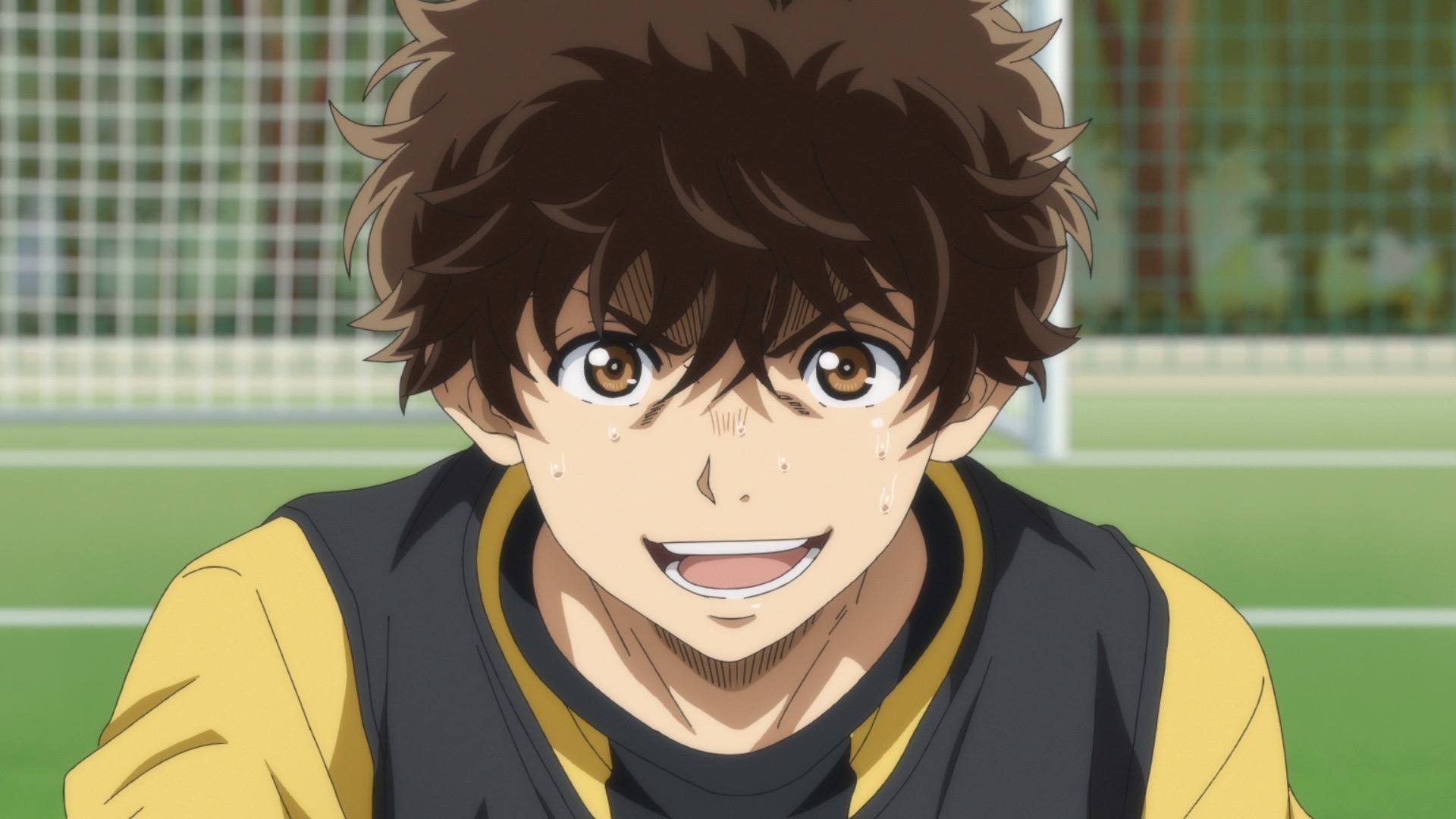 Ashito Aoi is the star player of his local junior high school football team and is expected to play a crucial role in the high school preliminary tournament. His unorthodox playing style has been the key to his success and he does well during the early games in the tournament. Unfortunately, Ashito and his team's progress comes to an unexpected end when he is kicked out of the entire contest after behaving violently on the field. But Tatsuya Fukuda, a youth team coach has recognized his talent already by this point and he invites him to Tokyo for tryouts.
This gives the young footballer a once-in-a-lifetime opportunity to make his own mark and prove that he deserves more recognition. 'Ao Ashi' and 'Blue Lock' both follow talented young footballers who follow their hearts to become the best of the best. Therefore, if you enjoyed the latter, then you should probably add the former to your watchlist as well.
2. Captain Tsubasa (2018 – 2019)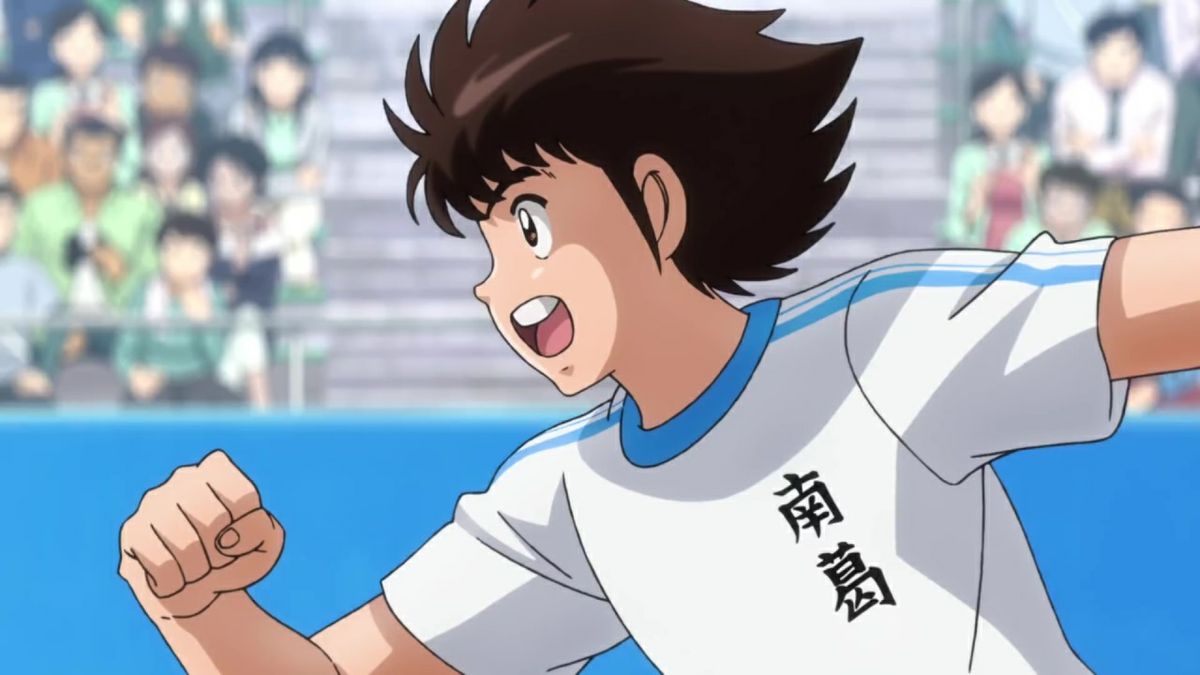 'Captain Tsubasa' follows the journey of the talented titular protagonist who develops an obsession for football at a very young age that does not die as he gets old. In order to compete with the best, he moves to Nankatsu city, but soon realizes that he is now pitting himself against the best talent in the country. But the challenge does not deter his goal to be the best in the slightest and Tsubasa pushes himself harder in order to become the best footballer he can be to eventually play the FIFA World Cup for Japan.
Tsubasa like Isagi is an incredibly talented footballer who ends up playing with the most talented footballers of his age in Japan with the hope of one day representing his country on the biggest stage. The obvious similarities between the two shows make 'Captain Tsubasa' a must-watch for 'Blue Lock' fans.
1. Giant Killing (2010)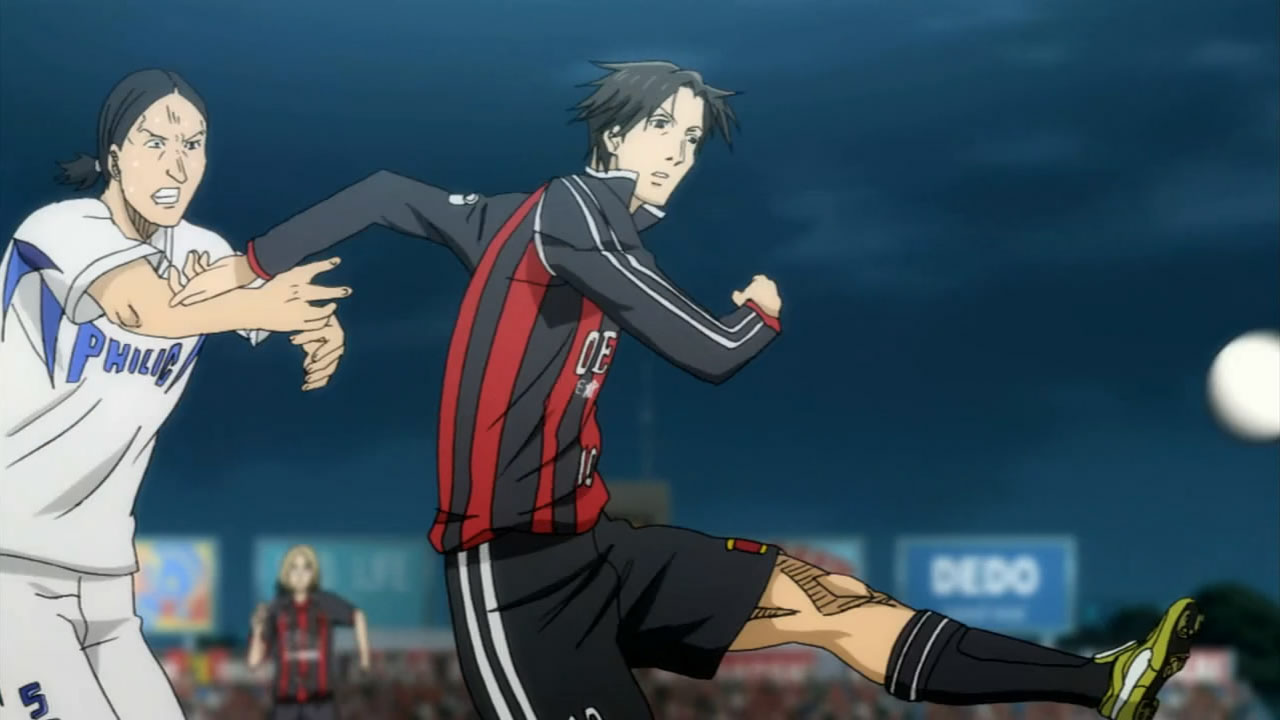 Japan's top football league is highly competitive and East Tokyo United has been struggling to survive for quite some time. In the new season, they have lost five consecutive games and the team is naturally falling apart. At this low point, even the fans have started abandoning them and the future looks bleak for East Tokyo United. Kousei Gotou as the manager of the team decides to take a risk to save the club and brings the eccentric Takeshi Tatsumi on board as the new coach. While he used to be extremely talented in his young days, Tatsumi had abandoned East Tokyo United in the past.
But as a coach, he has had some success in England. Unfortunately, a lot of people still consider him a traitor but Tatsumi is confident of ensuring that East Tokyo United becomes a top team. The egotistical manager of the Blue Lock facility was also tasked with the difficult assignment of helping Japan eventually win the world cup after a series of disappointments. His challenges are quite similar to what the eccentric Takeshi Tatsumi faces with East Tokyo United. If you enjoyed watching the genius of Jinpachi in 'Blue Lock,' then you should definitely see Tatsumi and his tactics at work in 'Giant Killing.'
Read More: Best Sports Anime