Anime are having an increasingly significant impact on pop culture and globalization and sports anime wields a great deal of importance in this regard. So if you are a sports fanatics and love anime, you are in for a treat. We have curated for you a list of top sports anime that are cool to watch. Many of these can be found easily on Netflix, Crunchyroll or Amazon Prime Video.
12. Inazuma Eleven (2008-2011)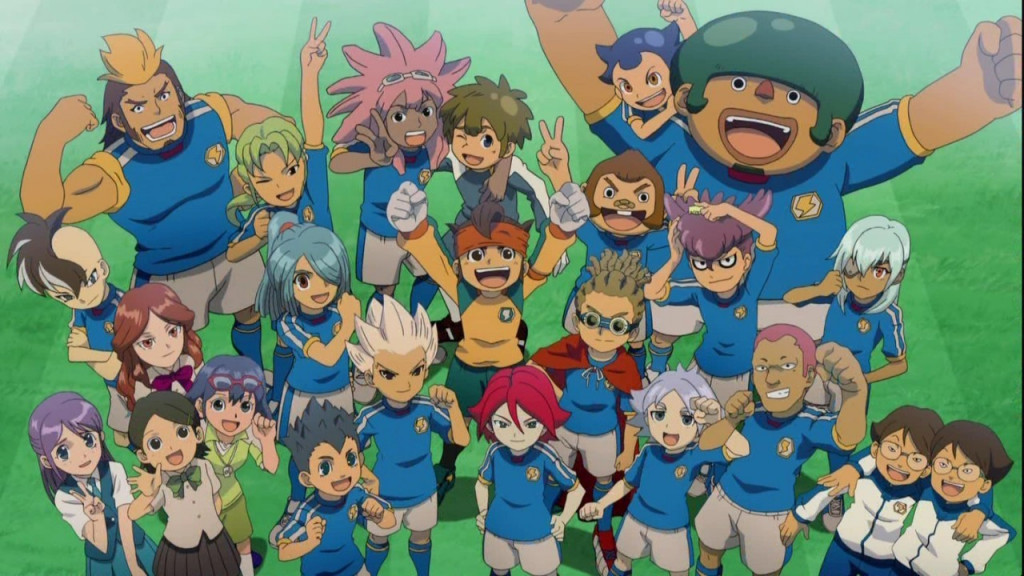 If you love soccer ("football" for most parts of the world, "soccer" for the USA) then there are plenty of reasons for you to love 'Inazuma Eleven'. It's a pretty great show that centers around the soccer. For any soccer-related anime, the impact of "Captain Tsubasa" is undeniable and "Inazuma Eleven" manages to come out of its shadow to present its originality. The show sometimes can be deemed as an exaggeration considering the main theme of soccer but ultimately it's an enjoyable show. The characters are sketched out with relatability factor and we have some invasive aliens in the mix accompanied by great visuals and you have a fun show to watch.
Read More: Sexiest Anime Girls
11. Redline (2009)
'Redline' is a sci-fi film based on a highly anticipated intergalactic racing competition, the name of which, as you might have guessed, is Redline. If the premise is still not compelling enough for you then the film also has a complexity factor in the form of a human falling for the wrong woman, therefore jeopardizing his position and the outcome of the racing event. The actions are loud, over-the-top, colorful and fast-paced. The music of the film also deserves a special mention when we talk about the overall impact it has on the audience. All and all, 'Redline' presents the perfect escapist adrenaline rush for you to enjoy on a big screen.
Read More: Best Anime Hairstyles
10. Slam Dunk (1994-1996)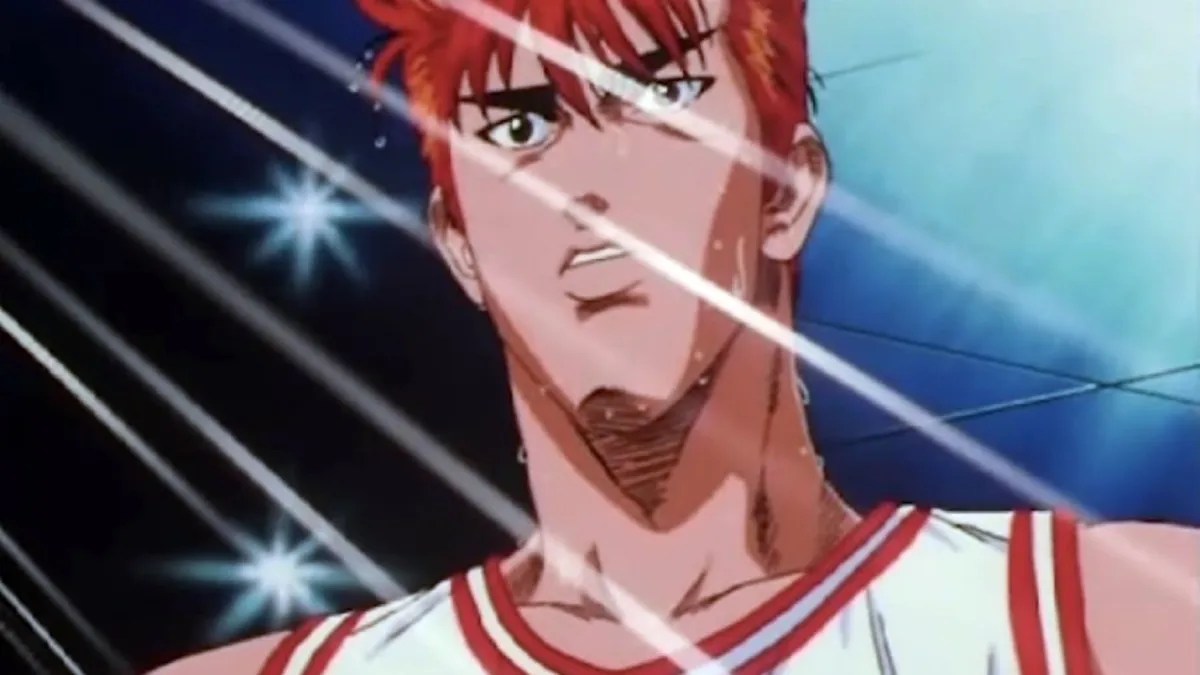 'Slam Dunk' is a manga series that focuses on another popular sport: basketball. We have Hanamichi Sakuragi who is prone to criminal activities and quite unpopular among girls. However, things change drastically with the advent of Haruko Akagi in his school. Akagi pushes him towards basketball because of his athleticism. Even though Sakuragi stars playing to impress Akagi, soon he falls in love with the game. With time we are introduced to the members of the Shohoku basketball team who are all contrasting characters from each other. They are a band of misfits. The show is great in its representation of authentic basketball and produces characters to actually care about.
Read More: Best Anime Cats
9. Ace of Diamond (2003-)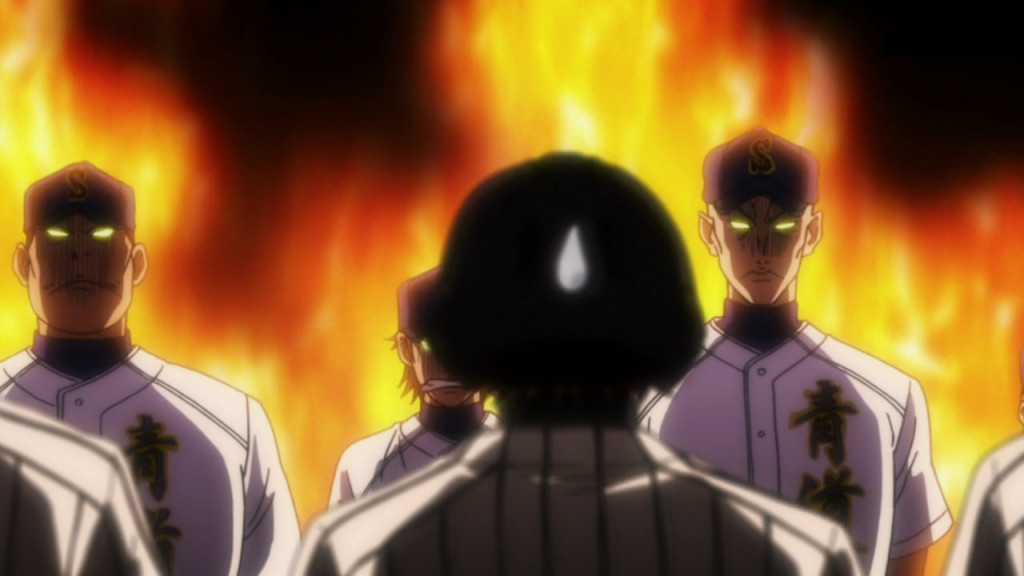 Ace of Diamond is a series that follows the story of Eijun Sawamura who is a baseball pitcher with a unique style. He loses his final middle school basketball game but vows to come back stronger than ever in high school. Things change drastically when a scout witnesses Eijun's abilities and invites him to Tokyo's prestigious Seidou High School. With a hunger to be the ace of Seidou High School and an over ambitious dream to appear in the nationals, he starts working hard. Ace of Diamond is an excellent story of grit, determination, failures, comebacks and emotional resilience.
Read More: Best Anime Foxes
8. Chihayafuru (2016)
Another nice little story on this list is 'Chihayafuru'. We have a teen named Chihaya who befriends newcomer Arata Wataya. Arata is a talented karuta player. He has a dream to become Meijin, Japan's the men's division karuta champion. Inspired by Arata, Chihaya tries her hand in karuta. Upon seeing her potential Arata pushes her to pursue the sport. With times we see Chihaya improving and trying her best to be the best karuta player in the world while her relationships with other people and players get complicated.
Read More: Best Anime Girl Eyes
7. Eyeshield 21 (2005-2008)
Sena Kobayakawa is a little boy who always gets picked on by seniors and bullies. As a defense mechanism, this weak boy develops a special talent in the form of agile and fast running. His unique ability is noticed by his school's American Football team captain Yoichi Hiruma. In order to protect his identity from rival teams, Sena adopts the false identity of the team's secretary. He enters the field wearing a helmet with an eyeshield to protect his identity and he assumes the pseudonym of Eyeshield 21. And there starts the intriguing series of American football. Sena and his teammates suffer defeats, they get back on their feet and continue their journey towards international level.
Read More: Best Anime Dragons
6. Initial D (1998-)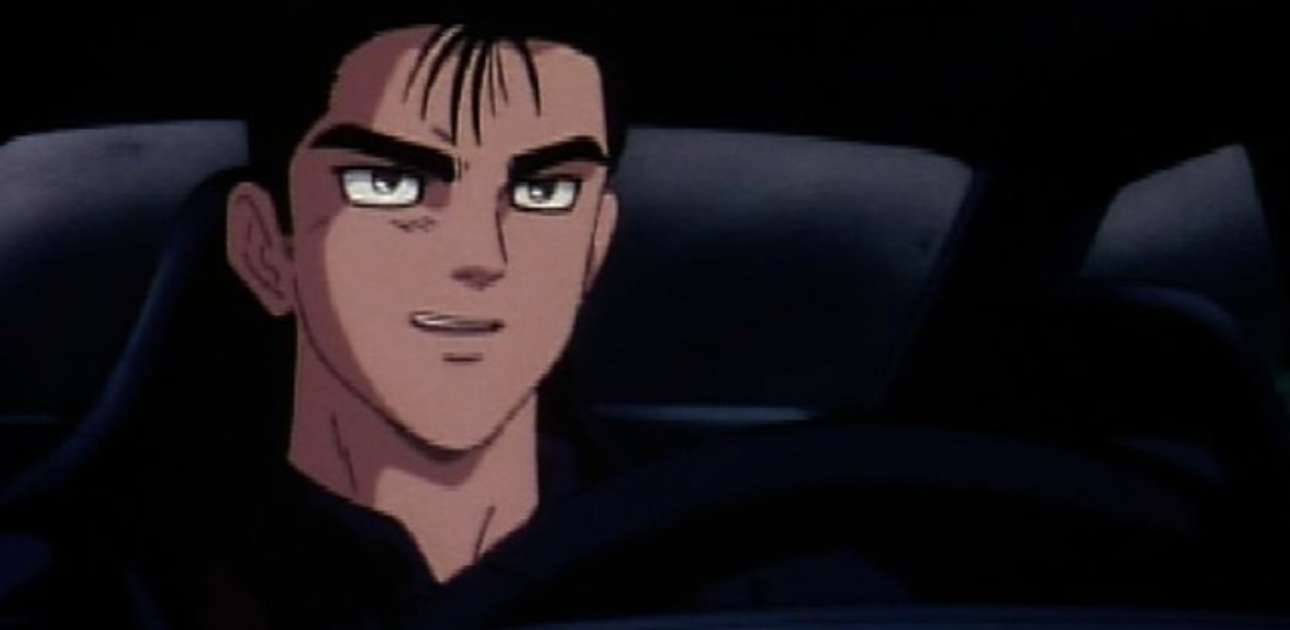 Initial D is the poster boy of racing anime. First aired back in 1998 as 'Initial D: First Stage', it still enjoys the same popularity and significance as ever. If you are in for some slick racing action anime, look no past 'Initial D'. The story is this: we have our protagonist Takumi Fujiwara, the weirdo in high school. He works at a gas station and delivers tofu in his dad's Toyota AE86 in the dead of night. His delivery job provides ample opportunity to brush up his driving skills and soon he is introduced to the world of drifts, burning rubbers and of course racing. He realizes his hidden potential and the journey starts. We have great rival teams, many hurdles on the way and a nitro filled racing show for you to watch.
Read More: Best High School Anime
5. Major (2004-)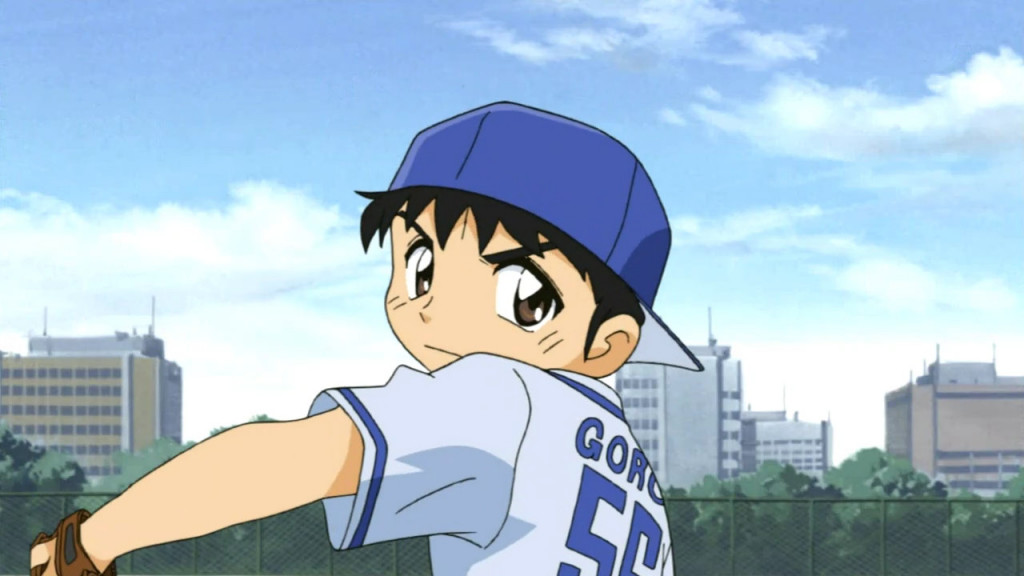 The story follows one Goro Honda, his journey from kindergarten to the professional level as a baseball player. At the heart of the show, we have a great father-son story, a bond that has been plagued with tragedies. Little Goro is inspired by his father, Shigeharu, who's a baseball batter. Goro wants to follow his father's footsteps into Japan's baseball world. However, his mother's death and his father's career-defining injury casts a shadow of doubt over him. But they still keep working on while meeting people who play an important role in shaping Goro's career and life as a whole, a life thwarted by trials and tribulations.
Read More: Best Samurai Anime
4. Hajime No Ippo (2000-2002)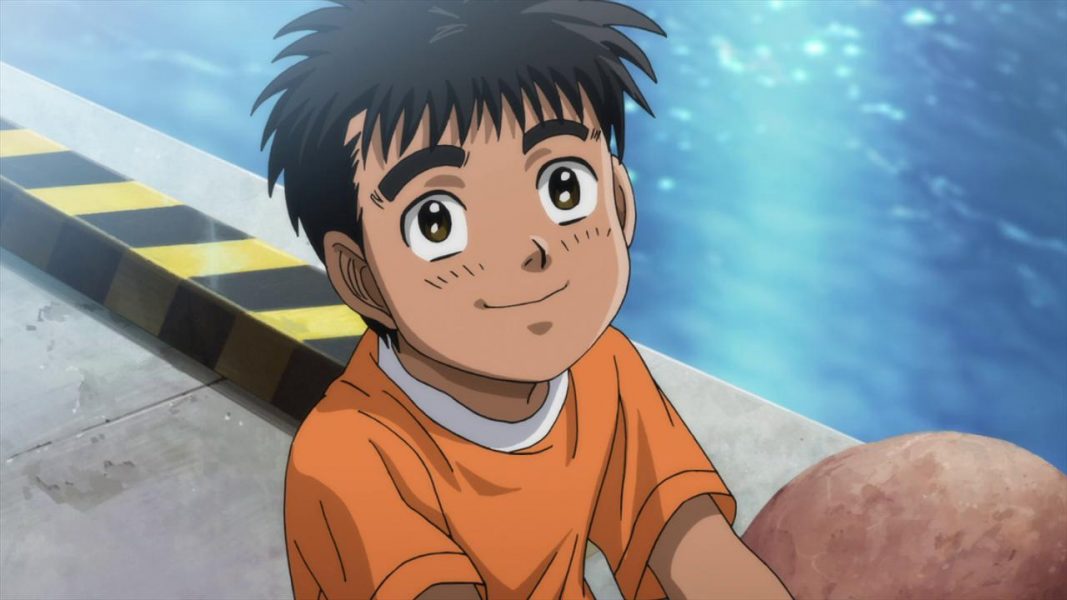 So we have our guy Makunouchi Ippo who is a shy and ordinary student in his school. He misses most of his childhood enjoyment because of the amount of time he spends helping his mother in family business. One day this misfit gets severely beaten up by few bullies and he is later nursed by Takamura, a boxer in a gym. After he recovers, his life changes completely when Ippo witnesses the boxing ring and his talent in boxing comes to the fore. Soon he starts following the footsteps of his mentor Takamura and faces new challenges on his way to becoming the best boxer. The show has its heart in the right place, it is full hardship and determination to not give up.
Read More: Best Slice of Life Anime
3. Kuroko's Basketball (2012-2015)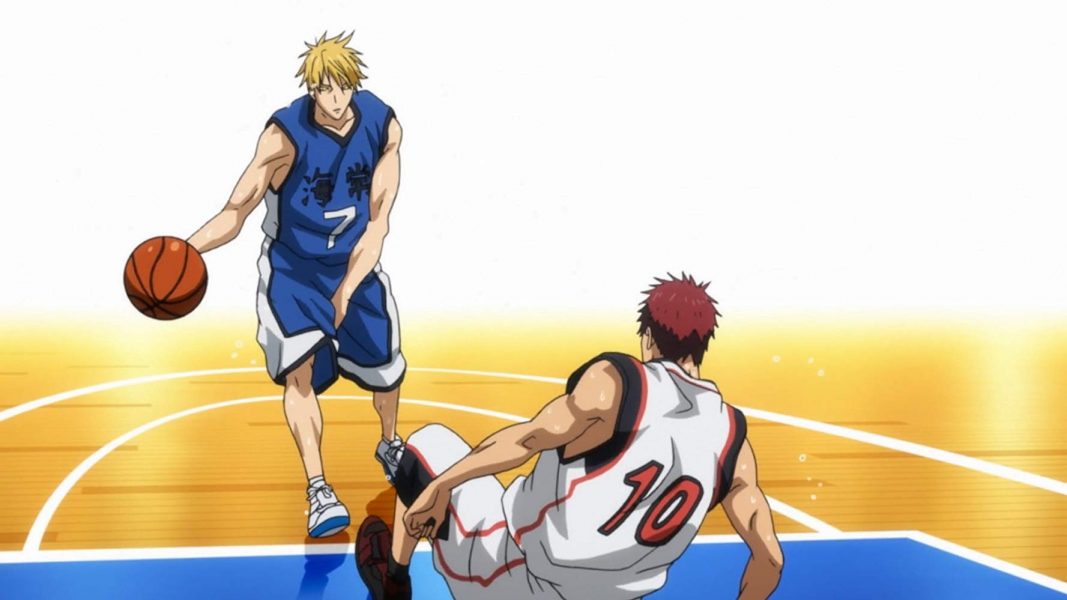 'Kuroko's Basketball' is a great story of friendships turned into rivalries. Teikou Junior High School's basketball team is the undisputed champions of the game for three years on the trot. Much is because of 'the generation of miracles', consisting of five players who possess extraordinary skills and talents of basketball. But after graduation, they start their individual journeys with different schools. But there's a 'phantom sixth man' of the famed generation, Kuroko. At Seirin High School, Kuroko befriends Taiga and both of them make a pact to make Seirin the best team. In order to do that they must beat other powerful teams of famous five with legendary powers.
Read More: Best Anime Animals
2. Prince of Tennis (2001-2005)
Ryoma Echizen is a 12-year-old tennis prodigy who is breaking some serious records in American junior category of tennis championships. He returns to Seishun Academy Middle School famous for its history of producing tennis champions in Japan. The high school is also the Alma Mater of his father. We follow the rise of Ryoma in the tennis court. Seigaku ( Seishun Academy Middle School) faces different middle schools in competition and we witness Ryoma's hurdles towards greatness.
Read More: Upcoming Anime Movies
1. Haikyuu !! (2014-)
Truly, 'Haikyuu !!' is right up there as one of the best sports anime ever! At the center, we find a small-sized guy named Shouyou Hinata who is inspired by a famous short volleyball player 'Little Giant'. He joins his high school basketball team to refine his skills. To his great surprise, he finds his arch-rival Tobio Kageyama in the same team. Now both of them has to work together in order to make their team the best. Suddenly Hinata is amidst unexpected challenges outside the court. Combined with Kageyama's precise calculation and genius mind and Hinata's quick athleticism they form an unlikely bond which makes their team as deadly as they come. The show is full of emotional warmth, comedic episodes, and energetic game sequences.
Read More: Saddest Anime of All Time