Over the years, anime has become an excellent medium for telling stories like other forms of entertainment. While the realistic portrayal of human emotions and other aspects of life has become more accurate, the anime with sad storylines have reached a much wider audience. Now, a significant section of the anime fandom enjoys these heartwarming stories that not only move them but also give a life-changing message.
While the most popular anime genres are slice of life, action, adventure, and science fiction, a great majority of them have an emotional side that helps viewers connect with the characters and feel the plethora of experiences that they are going through. However, in this article, we will primarily be focusing on tearjerkers who are famous for making viewers cry. You can watch some of these sad anime on Netflix, Hulu, or Amazon Prime.
20. Colorful (2010)
'Colorful' is the kind of supernatural drama movie that can move anyone to tears and make its audience emotional. However, it is not an extreme tear-jerker like 'Grave of Fireflies' but rather a dramatic perspective on the inner workings of the world. The film recounts a story of self-realization and second chances and follows a depressed and sad soul who reaches the train station death. While there, the authorities tell the soul that it has won some lottery and is one of the few lucky ones who get to have another shot at life. Unfortunately, the protagonist has no desire to relive his life, but since he does not have much of a choice, he has to ultimately comply.
When he is reborn in the body of a 14-year-old suicide victim Makoto, the soul is tasked to figure out the sins that he has committed and the reason for taking his life. With only six months on his hands, the soul embarks on an unexpected journey learning the importance of second chances in the process.
19. Kimi no Na wa. (2016)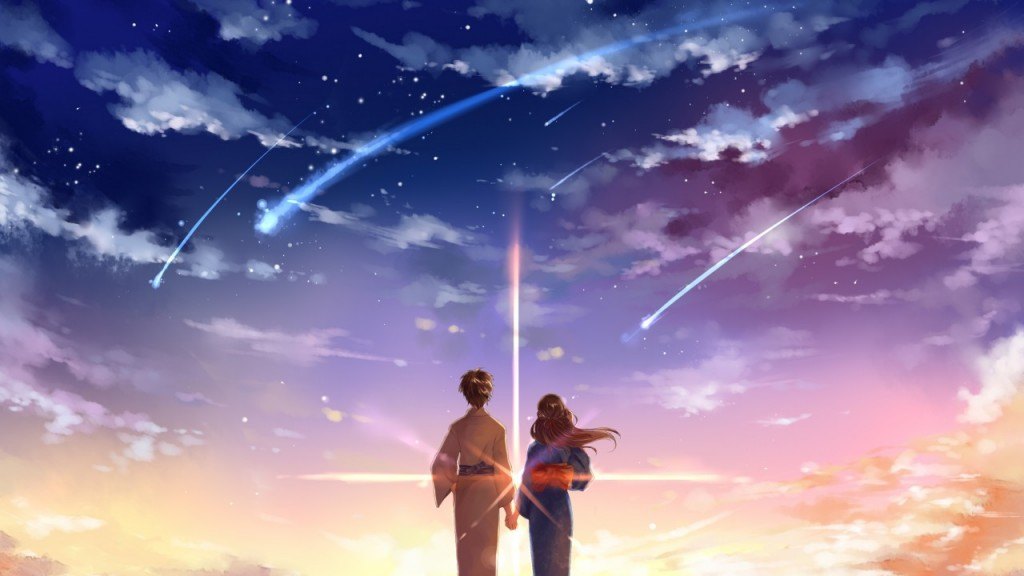 Mitsuha Miyamizu lives in the countryside of Japan and studies at a high school there. But she always longs for something she doesn't have, i.e., life in the bustling Tokyo city. She dreams of living as a boy in a busy town and experiencing the highs and lows that lifestyle in such places offers. On the other hand, Taki Tachibana knows a thing or two about the hectic city life as he lives in Tokyo. He has a hard time juggling his part-time job and his studies. Though good at heart, he has a short temper and is quite impatient.
One day for some mysterious reasons, Mitsuha wakes up to find that she is in the body of a boy in Tokyo city. Her dream seems to have come true overnight. Meanwhile, Taki is shocked when he wakes up in the countryside as a girl whom he has never met in his life. Both of them are confused and want to find out more about this mysterious phenomenon, all the while searching for the other person. Their collective efforts put them on a collision course that changes their lives in unthinkable ways. You can rent the film on Amazon.
18. Byousoku 5 Centimeter (2007)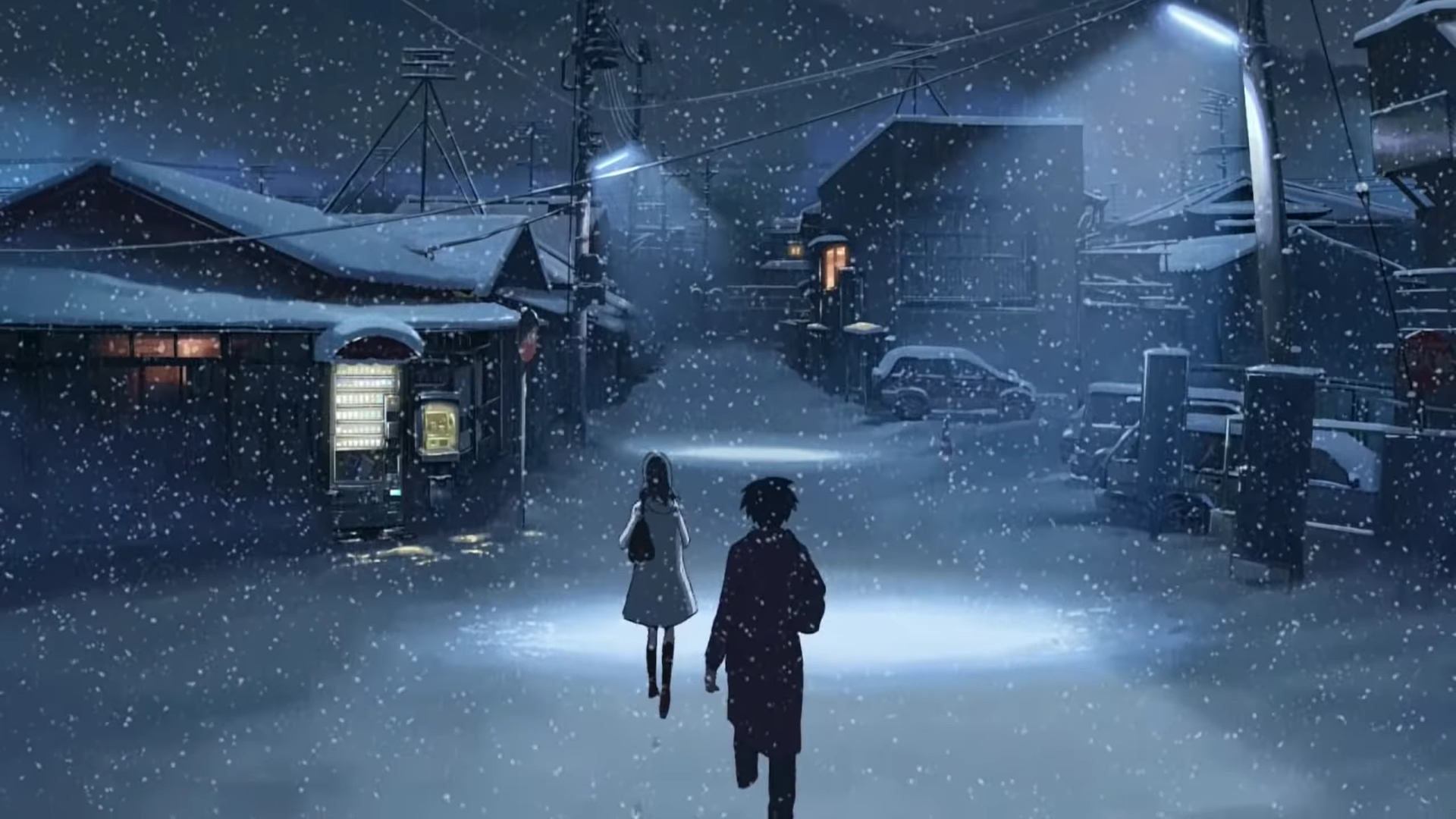 When in elementary school, Takaki Tono meets Akari Shinohara. The duo immediately hit it off as they share similar interests. It does not take long for them to become each other's closest confidants who love one another's company over anyone else. But after they graduate from elementary school, Akari moves to the neighboring prefecture. But the pair keeps writing letters to each other and keeps in touch even though they don't get to meet daily.
But everything changes when Takaki's family has to move too, and this time it's on the other side of the country altogether. However, before they get separated for a long time, Takaki decides to meet Akari for one last time and confess his love for her. But will the stars align in their favor, and the duo get to open up about their feelings before its too late? In order to find out, you will have to watch 'Byousoku 5 Centimeter.' You can find it here.
17. Violet Evergarden (2018)
Once the four long years of war and bloodshed is finally over, Violet Evergarden finally gets the chance to lead a normal life. She soon finds works at the CH Postal Services as an Auto Memory Doll, where she is tasked to transcribe people's emotions, heartbreaks, regrets, and thoughts on paper. As she helps reshape the life of her clients, Violet also finds herself on a path to self-discovery that changes her perspective on life and gives her daily struggles a new meaning. You can watch the anime on Funimation.
16. Omoide no Marnie (2014)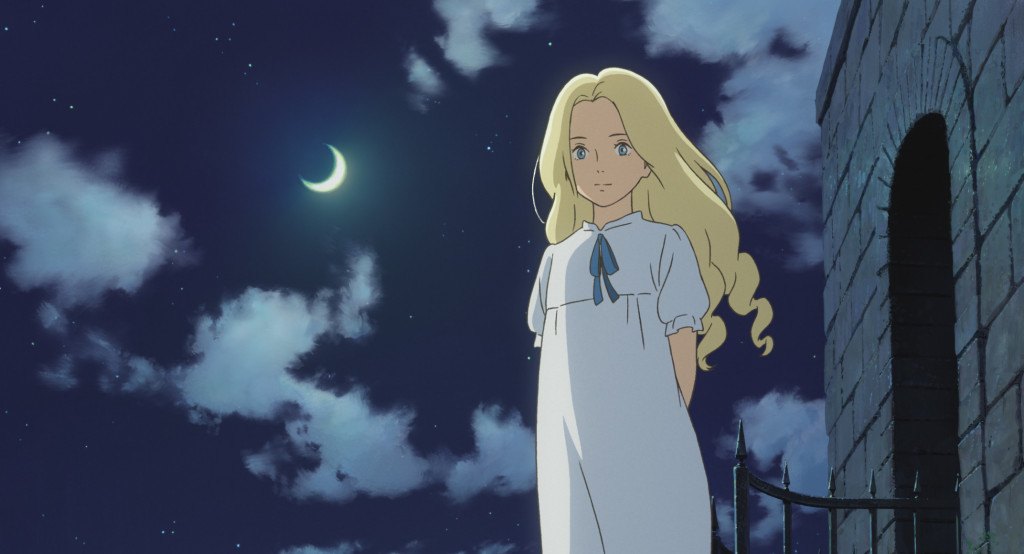 'Omoide no Marnie' is a tear-jerker that recounts a beautiful story about friendship and self-discovery. The film follows Anna Sasaki, a young girl who frequently has asthma attacks. She lives with her foster parents and prefers a solitary life as she has social anxiety and struggles to make new friends. Worried about her well-being, her parents consult a doctor who advises them to send Anna to the countryside, hoping that the simple lifestyle there may be more compatible with her personality.
In the following days, Anna moves to a village to live with his aunt and spends much of her time focusing on sketching once she is there. When she accidentally discovers an abandoned cottage named Marsh House, she is strangely drawn to it. Her curiosity leads Anna to Marnie, a girl who stays there. She and Marnie soon become close friends, and the cheerful attitude of the latter help the protagonist become more social. But people in the village rarely know Marnie, so who is the mysterious girl Anna keeps meeting? Is she hiding some unspeakable truth? You can rent the film on YouTube.
15. Kono Sekai no Katasumi ni (2016)
War is good for no one. The two World Wars that our world has to go through have had a devastating effect on people's life and the progress of humanity. Both of them have been well-documented in popular culture and have inspired countless movies and books. 'Kono Sekai no Katasumi ni' is one of the films on the long list, but it isn't just about suffering and loss but how to live life to the fullest in hard times. Suzu Urano is an intelligent and hardworking young adult. She has to move to Kure, a small town in Hiroshima, after marrying Shuusaku Houjo at the age of just 18. Shuusaku works at the naval base as a clerk.
Wartime is hard for everyone but Suzu tries her best to take care of the household and prepare meals for her family even when there is a shortage of food. But during the last phase of the war, the US bombings on Hiroshima has devastating effects on the people that live in the region. With nothing but sheer courage and willpower, Suzu gives her best to take care of her family and live her best life. You can watch the heartwarming movie on YouTube.
14. Perfect Blue (1998)
An adaptation of the novel written by Japanese author Yoshikazu Takeuchi, 'Perfect Blue' is a critically acclaimed movie that has won multiple awards and nominations. However, before you decide to watch this film, we would like to issue a warning that it has a lot of adult content and themes that are inappropriate for a younger audience.
The film follows Mira Kirigoe, a famous pop singer and a member of the successful J-pop idol group CHAM!. But with the desire to be an actress, she leaves her band. But she soon finds out that it is hard to shake her J-pop idol image, and her acting keeps on receiving mixed reviews all the time. She started taking on more demanding roles but still couldn't find the success that she had hoped for. Meanwhile, there's an obsessive fan who does not take Mira's career change lightly and begins staking her. Then anonymous websites pop up, which start detailing every moment of her life. In addition to all this, her former group is doing quite well without her, which eventually starts to take a toll on Mira as she finds herself losing her sanity. You can rent the film on Amazon.
13. Doukyuusei (2016)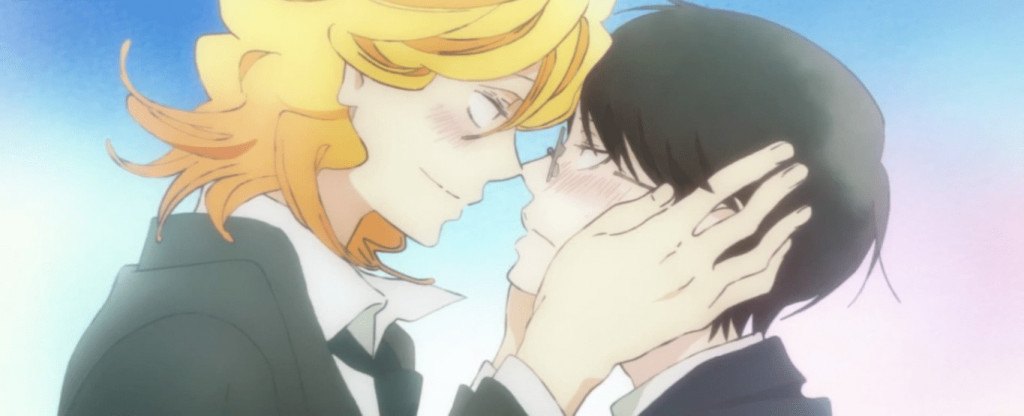 'Doukyuusei' is one of the best romance anime movies that has ever been made. The film follows Rihito Sajou and Hiraku Kusakabe, two people with conflicting personalities and very few common interests. Rihito is what you would call an intelligent student. He is quite good at his studies and was able to secure full marks in the high school entrance exam. Hiraku Kusakabe, on the other hand, is into music and plays the guitar in a band. He is handsome and quite popular among girls.
Two people from completely different worlds have a higher chance of not having their paths crossed. But somehow, the paths of these two individuals merge as the music festival approaches. Rihito has to make preparations for the chorus and is offered help by Hiraku. The pair frequently starts meeting due to this, and soon they start enjoying each other's company. The emotions soon grow into love, and Hiraku confesses. His direct attitude makes Rihito back off at first, but slowly he too engages in this romantic affair. But what does the future holds for these two uncommon lovebirds? In order to find out, you will have to watch the film. You can stream 'Doukyuusei' here.
12. anohana: The Flower We Saw That Day (2011)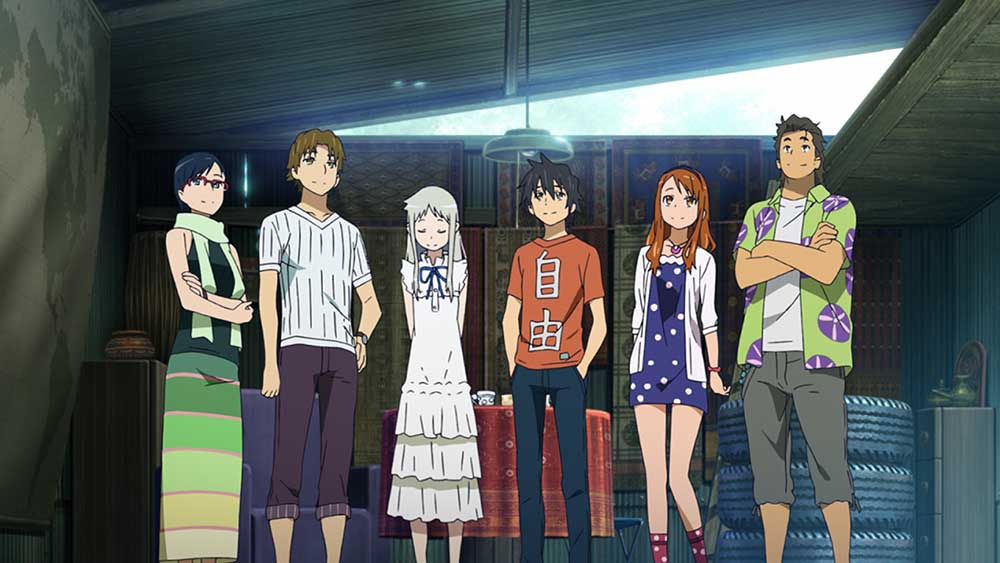 Jinta Yadomi is an introverted teenager who prefers to live a solitary lifestyle. He is often preoccupied with playing video games all day, but one ordinary evening things take an unexpected turn when Meiko "Menma" Honma, his childhood friend, suddenly comes to his house and asks him to grant a forgotten wish. For a moment, Jinta is confused and believes that he is hallucinating as Menma died several years ago. But it soon becomes evident that he is seeing her ghost. As his friends learn about Menma, they all join hands to help her move on, but they must face the pain and guilt of the past in the process. You can stream the series on Funimation.
Read More: Anime Like Noragami
11. Your Lie in April (2014 – 2015)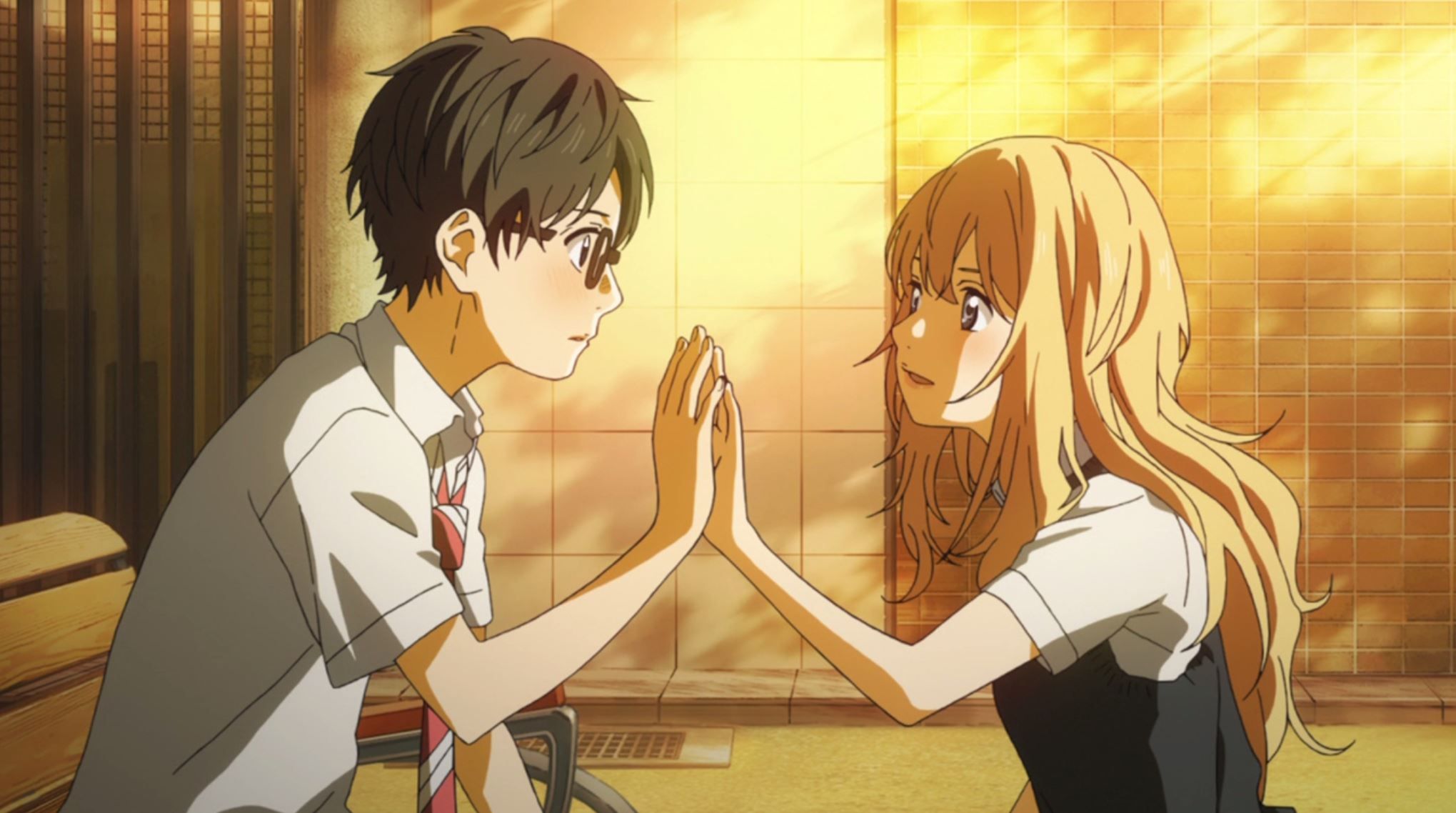 Kousei Arima is a prodigious pianist whose mastery of tough musical notes has left even skilled instrumentalists dumfounded. Whoever has heard him play knows that he has a bright future ahead of himself, but all of that changes when her mother dies one day. The trauma of losing her is so heart-wrenching for the teenager that it renders him unable to listen to the sound of music when he is playing. The following two years of his life are filled with depression and a complete lack of ambition.
But things take a turn for the better when Kousei first lays his eyes on a beautiful violinist named Kaori Miyazono. Within just a few more weeks, she manages to convince the human metronome to not only face the music but perform in front of a live audience. While Kousei slowly falls in love with her, he is completely clueless that Kaori is keeping a dark secret hidden from him that could potentially change his life forever. You can watch 'Your Lie in April' on VRV.
Read More: Anime Like No Game No Life
10. Grave of the Fireflies (1988)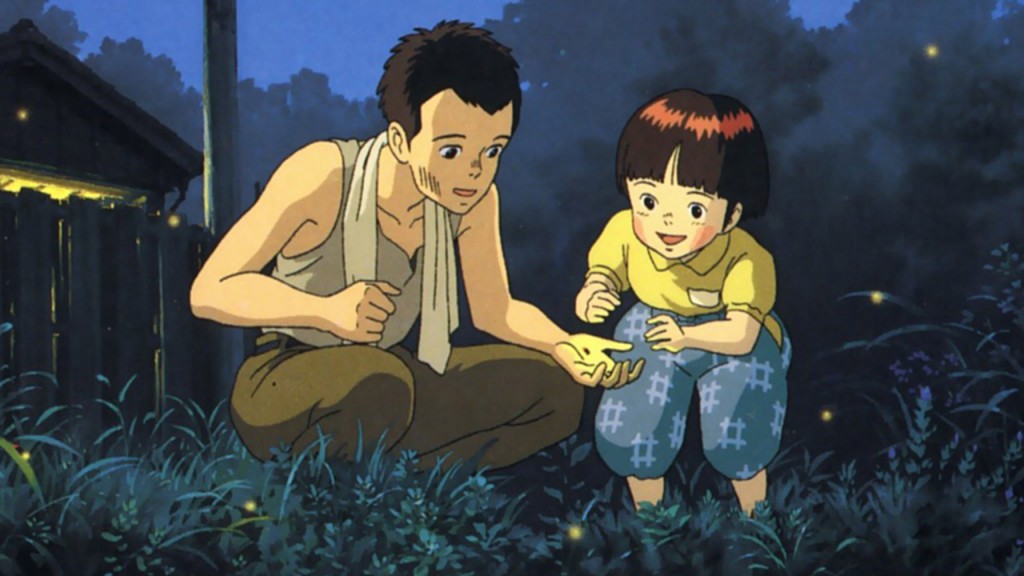 This story takes us back to the year 1945, after Japan's surrender at the end of World War II. The movie is unraveled in flashback, leading right to the beginning of the story where Seita dies alone at the train station. The story is about Seita and Setsuko, two siblings, whose mother is killed by burns suffered during an American bombing, and father who is working in the navy, struggling to make ends meet. It is a tragic story of a time when compassion and basic requirements are both scarce. The movie shows the horrors of war and how it affects citizens of a country. It is a very well-directed movie, the ending of which will leave you in tears. You can rent the anime on Vudu.
Read More: Anime Like Toradora
9. A Silent Voice (2016)
After bullying a deaf girl in his youth, a now victimized Shoyo must find a way to make amends. As he tries to seek her out, what follows is the most tear-jerking portrayal of redemption and forgiveness that you never see again in any other anime film. The character of Shoyo is so realistic and derivative of reality that it can be felt like he is a real person. You can rent the film on YouTube.
Read More: Best Harem Anime
8. Clannad (2007)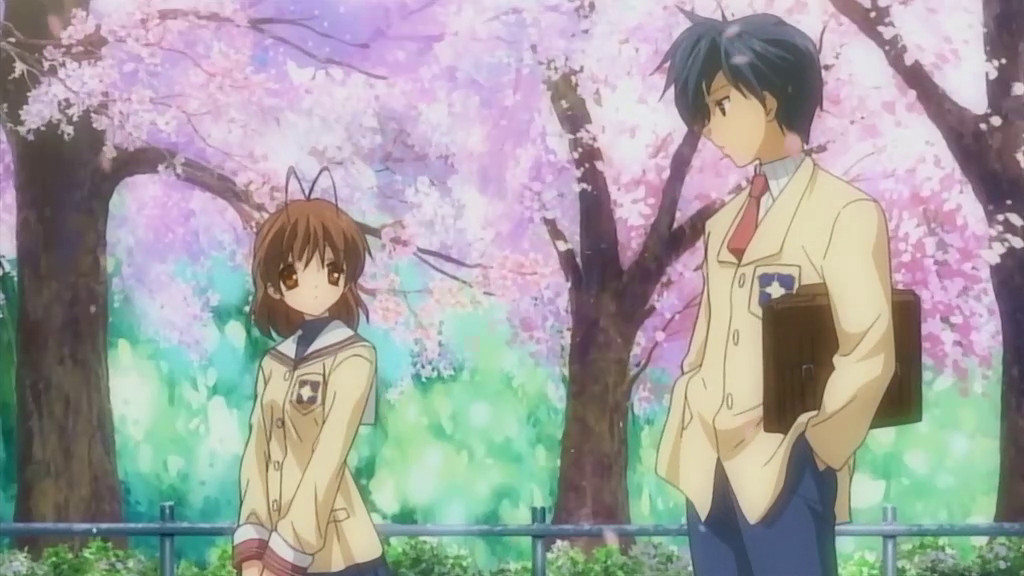 Tomoya Okazaki is a young third-year high school student who has distanced himself from his father, who works the night shift. Tomoya's mother died when he was very young. He goes to school and seems to have no interest in the life around him. One day, Tomoya meets Nagisa Furukawa, who is repeating the third year due to her ill-health the previous year. She befriends him and follows him to school every day. While helping Nagisa to organize the drama club, Tomoya finally begins to enjoy his life. All the characters in the movie have sad, realistic, and sympathetic stories, which makes the movie more relatable. A sequel to the movie "Clannad: After Story" was a year later, which is also heartbreaking to watch. You can stream 'Clannad' on Hulu.'
Read More: Cutest Anime Boys
7. Angel Beats! (2010)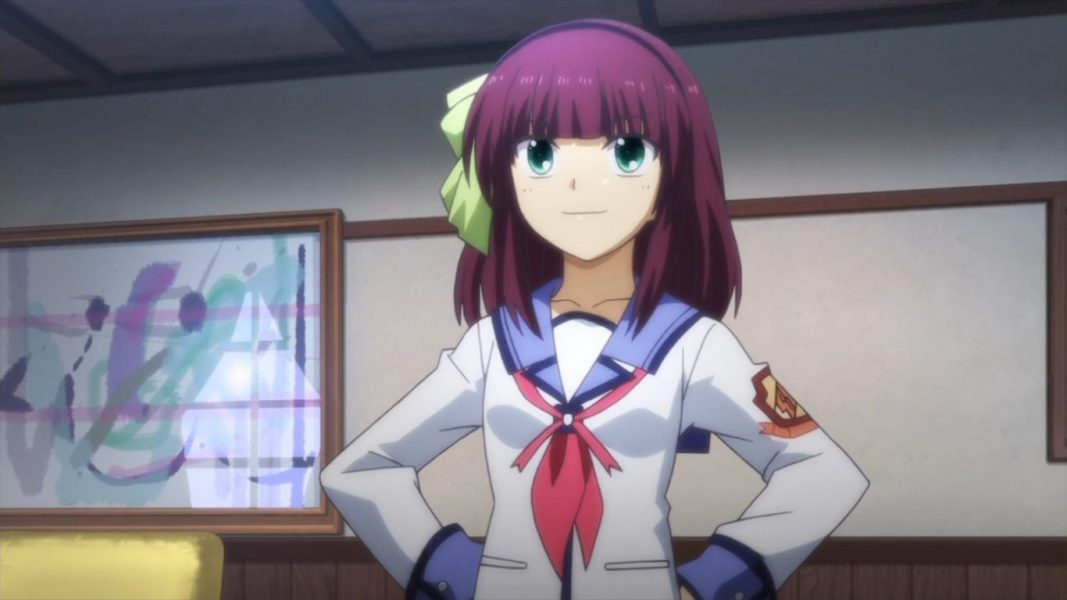 When Otonashi awakens in the afterlife following his untimely death, he is greeted by Yuri, a rifle-toting girl who leads the Shinda Sekai Sensen (Afterlife Battlefront). The goal of the group is to revolt against a girl named Tenshi, but the protagonist can't help but be drawn to her for some mysterious reason. When their first encounter does not go as planned, Otonashi reluctantly joins the SSS. However, his attraction towards Tenshi does not end there, and when they finally get to have a heart-to-heart conversation, Otonashi finally unravels the mysteries of his cruel past and comes to terms with his death. All the episodes of the show are accessible on VRV.
Read More: Best Anime Movies
6. Plastic Memories (2015)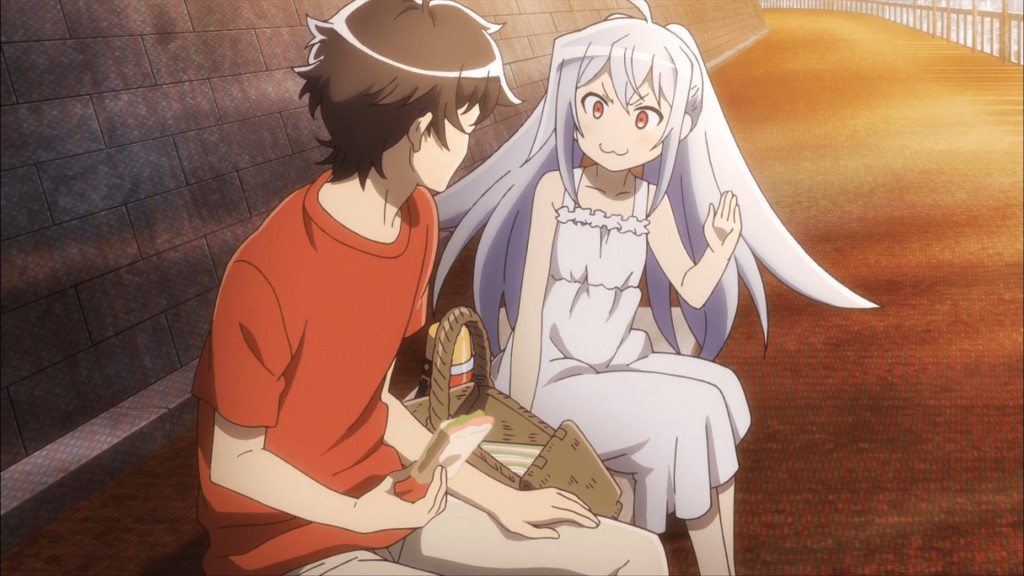 After failing the college entrance exam, Tsukasa Mizugaki, a young adult, finds a respectable job at the Sion Artificial Intelligence Corporation, which creates highly advanced androids. Although they are indiscernible from normal human beings, they have a shorter lifespan of nine years before they become hostile or go rogue. After joining the company, Tsukasa works alongside Isla, a beautiful android at Terminal Service One. As they work alongside one another, the protagonist comes to terms with her feelings for Isla and the approaching expiration date of the android. You can watch the anime here.
Read More: Best Adult Anime of All Time
5. Whisper of the Heart (1995)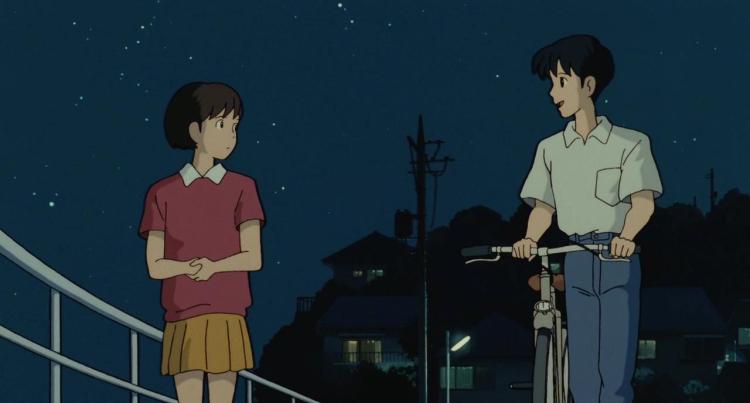 Shizuku Tsukishima is a free-spirited and cheerful 14-year-old girl who is currently enjoying her summer vacation. She loves spending her free time at the local library, where she notices that the books she reads are often checked out by a boy named Seiji Amasawa. One day while riding the local train, Shizuku notices a strange cat sitting near her. Shizuku decides to follow the mysterious cat to see where it goes and soon stumbles upon an antique shop run by a violin maker named Nishi, the grandfather of the mystery boy who shares her taste in literature.
Seiji and Shizuku soon become friends, and while Seiji is sure of his dreams and how to follow them, Shizuku is still unsure of her own talents. However, when she sees a strange cat statuette, "The Baron," in the shop, it seems as if that statuette whispers something to her, tugging at her heart and giving her the inspiration she so desperately needed. One voice pushes Shizuku further than she could have ever imagined, changing her life forever. You can watch the film on HBO Max.
Read More: Best Romance Anime
4. The Girl Who Leapt Through Time (2006)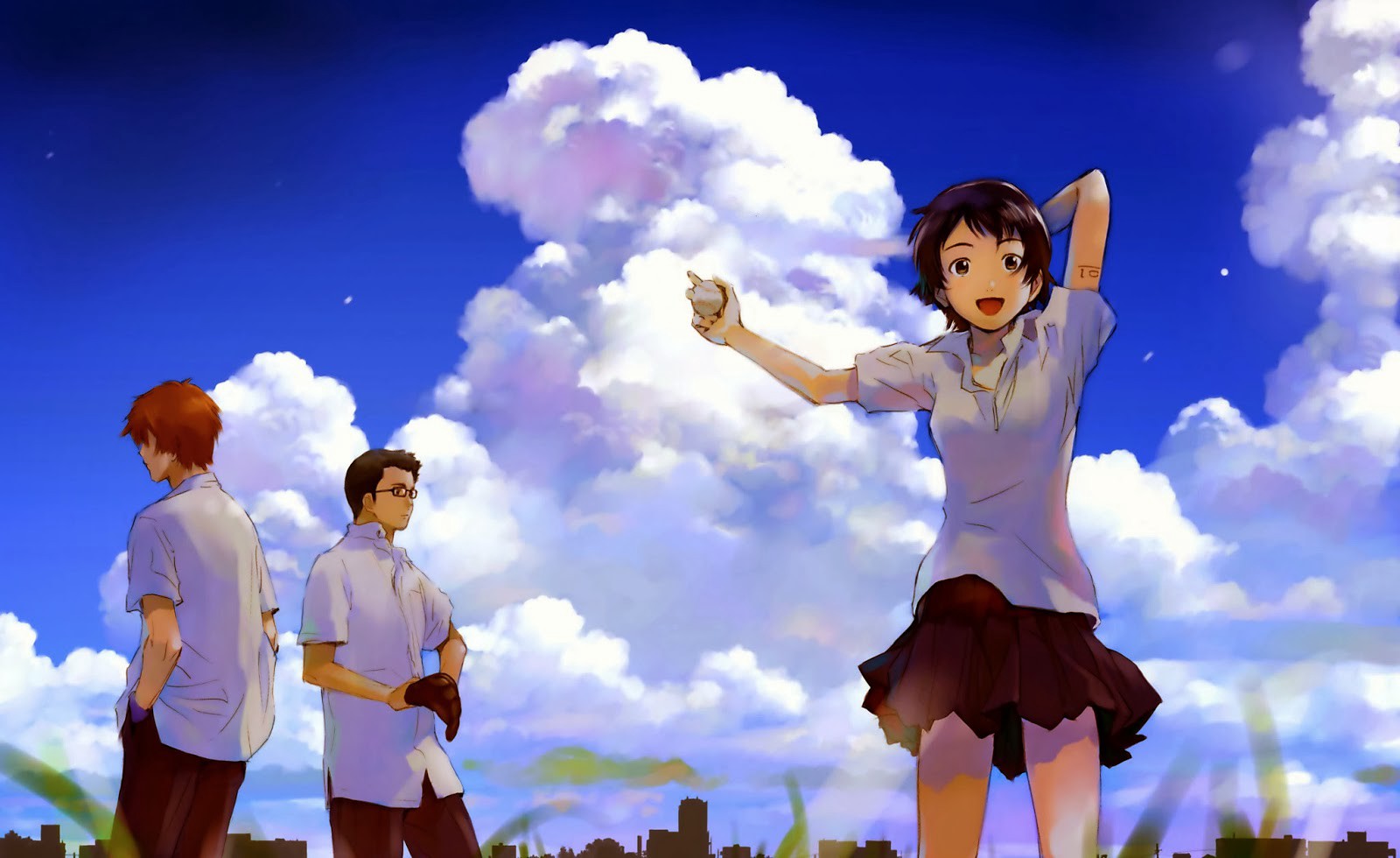 This movie is a loose sequel to a novel of the same name by Yasutaka Tsutsui, which was published in 1967. It shares the same basic baseline of a young girl who gains the power of time travel. Makoto (one of the central characters) begins using the time-leaps frivolously to fix problems but soon discovers that her actions can adversely affect others. Her reckless time-traveling takes its toll, a powerful climax in which one of her friends pays with his life. The movie beautifully shows the effect of trying to change the world using your powers without thinking about the consequences. You can watch the film here.
Read More: Best Action Anime
3. I want to eat your pancreas (2018)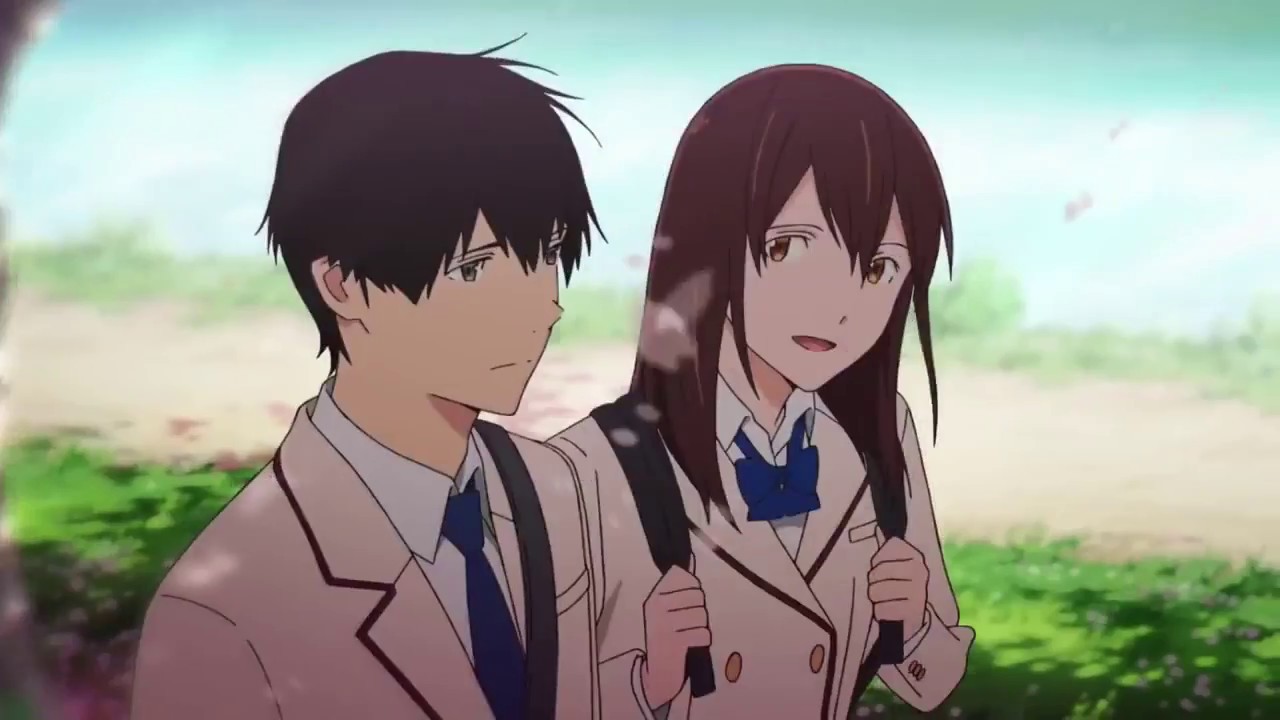 Haruki Shiga is an incompassionate teenager who is often busy reading books and has no interest in other people's life. However, when he accidentally finds his bubbly classmate Sakura Yamauchi's secret diary in which she lays bare her struggle with her terminal illness. Although Haruki feels no sympathy for her, the duo forms an unbreakable bond when the two get to know each other. But with her approaching death, will the protagonist manage to come to terms with the enormous gaping hole her absence will leave?
Read More: Best Studio Ghilibi Movies
2. Wolf Children (2012)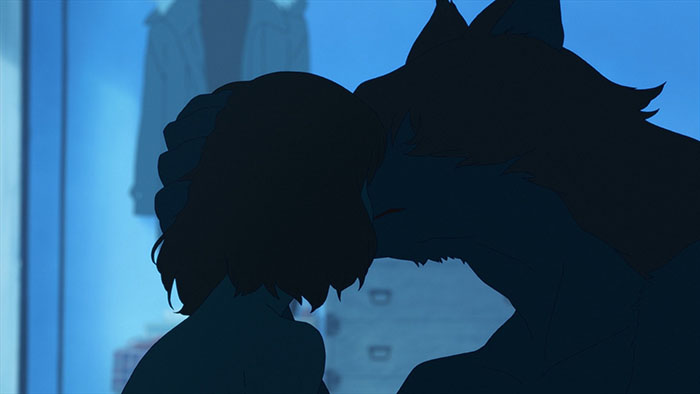 A nineteen-year-old college student, Hana, falls in love with a classmate who is secretly a werewolf and can change into a wolf as per his wish. He and Hana have two wolf children, a daughter Yuki and a son Ame. Soon after Ame's birth, their father dies, leaving Hana to look after the two werewolf children. She takes them to the countryside, away from prying neighbors. The children are unable to control their transformation, and Hana struggles to make ends meet while dealing with her children's choices.`The movie shows the toll parenting takes on the parents and that too when there is only one of them and children are not normal but require special attention. You can watch the anime here.
Read More: Best Anime of 2017
1. Into the Forest of Fireflies' Light (2011)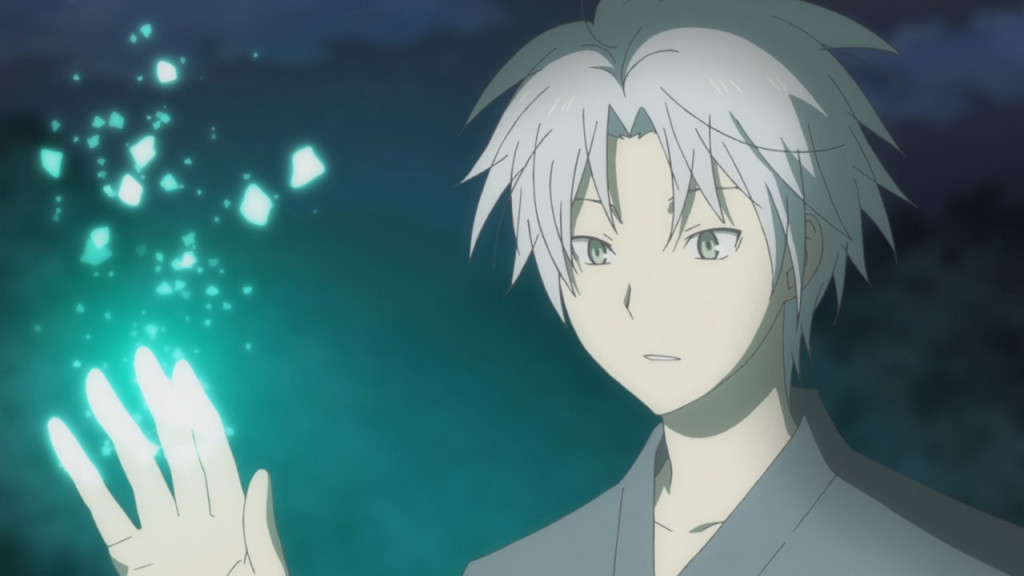 This is a romantic anime movie that recounts the story of a six-year-old girl named Hotaru Takegawa, who gets lost in a forest inhabited by a mountain spirit, as well as yōkai. She is found by a mask-wearing, human-like entity named Gin, who warns Hotaru that he will disappear forever if he is touched by a human. Gin leads Hotaru out of the forest. Hotaru returns to visit Gin in the forest over the next few days, and they become friends despite the limitations.
At the end of the summer, she leaves Gin but promises to return to visit him every summer holiday. As the years go by, Gin and Hotaru struggle with their budding romance and their uncertain future together, while Gin wishes to touch her. Gin takes her on a date to a forest festival hosted by the spirits. A young boy sneaks into the spirit festival and touches Gin. Before he disappears, Gin and Hotaru embrace and confess their love for one another.
Read More: Best Lesbian Anime