Anime, the term, technically qualifies to include all kinds of animation movies from around the world but in general the word is mostly used to refer to animation movies produced solely in Japan. Japan's contribution to the genre is incontestable and the country has churned out some of the greatest anime movies ever made. Modern day greats like Shinichiro Watanbe and the late Satoshi Kon have changed the landscapes of filmmaking in Japan with their distinctively original, dazzlingly ambitious works that pushed the boundaries of the medium.
But perhaps the one that stood tall amongst them all would be Hayao Miyazaki whose path-breaking, revolutionary works shattered the cultural boundaries of the medium in a way the world had never seen before. This article celebrates the very best of anime movies and makes a humble attempt recognize their impact on world cinema. So here's a list of top anime ever made:
20. Ponyo (2008)
'Ponyo' is, above everything, a film about childhood. The imagination, creativity, innocence, and budding intelligence that comes along with that time so many look back on after it has passed is examined in this picture, and to the extent of a kids film, it is very enjoyable. I especially liked the way this picture incorporated magic into its story about a boy and his relationship with a goldfish princess. The film relishes in its simplistic nature, and it isn't very difficult to follow. I'm not too crazy about it though, and that's primarily because of it lacking the sense of connectivity to audiences of all ages present in pretty much every other Studio Ghibli movie. The third act was also pretty weak in comparison to the rest of the film.
Read More: Best Romance Anime
19. Metropolis (2001)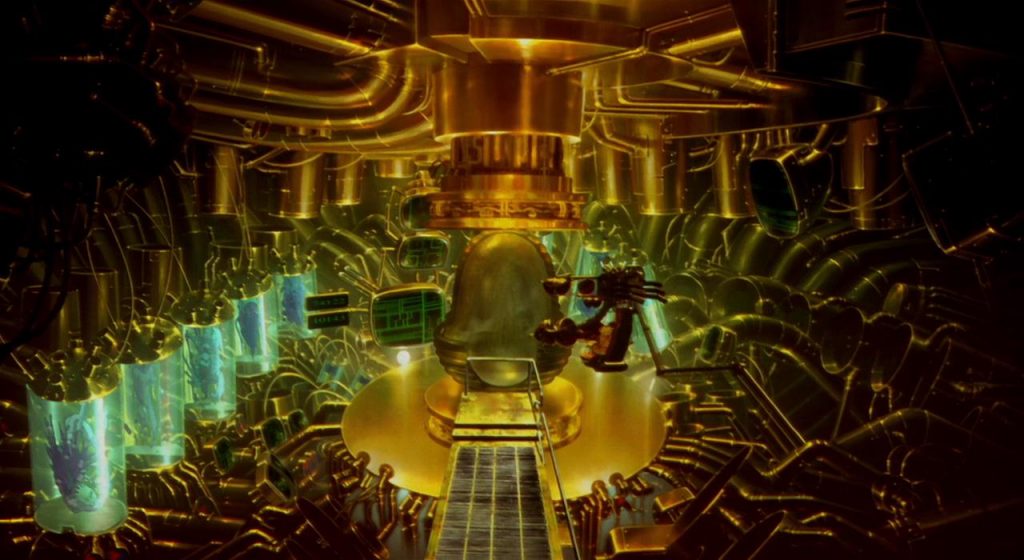 Inspired by the 1927 Fritz Lang classic of the same name, 'Metropolis' takes a different route from its original while building on familiar plot elements. The result, however, is a strikingly distinctive visual experience that focuses more on the intellectual facets of the story and albeit leaves a bit cold on the emotional side, the overall experience is undoubtedly challenging and endlessly engaging. It's an astonishing achievement on a technical level and how it distinguishes itself from its original on an aesthetic level is truly remarkable.
Read More: Best Action Anime
18. Tokyo Godfathers (2003)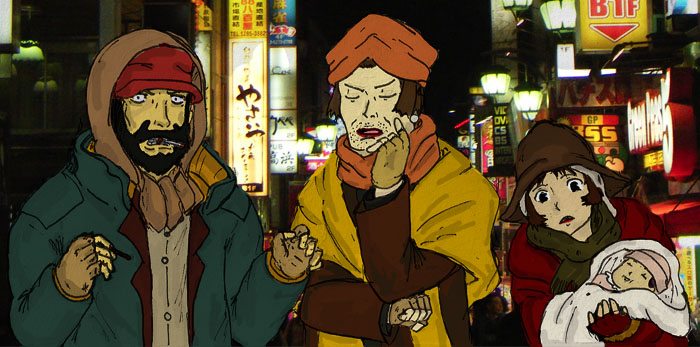 'Tokyo Godfathers' tells a charming, hilarious story of three homeless people living on the streets of Tokyo who come across a newborn baby and goes on a journey in search of its parents. The film has a much lighter, more comic tone than some of the other flicks on the list and weaves its story in a conventional manner which is nevertheless affecting. It tackles various themes including family, love, humanity, compassion and forgiveness.
Read More: Best Studio Ghilibi Movies
17. Nausicaa of the Valley of the Wind (1984)

Adapted from the popular Japanese comics penned by Miyazaki himself, I consider 'Nausicaa of the Valley of the Wind' to be his first masterwork. The film is about a princess and her journey across scenic grounds to confront the raiders who attacked her home and the allies she makes along the way with whom she travels to a foreboding war. This film is breathtaking in its execution, and I'm most entranced by the nail-biting narrative structure of the piece. Many of its backgrounds and character designs do feel rather dated, and the animation isn't always the best, especially when matched up with what Studio Ghibli pulled off in the years following the release of this film (it is interesting to note that 'Nausicaa' isn't a Ghibli film though, as Miyazaki hadn't headed the company at this time). That being said, the film is so creative, draining every imaginative source it might have come across during production that the end result still is quite the spectacle.
Read More: Best Anime of 2017
16. Kiki's Delivery Service (1989)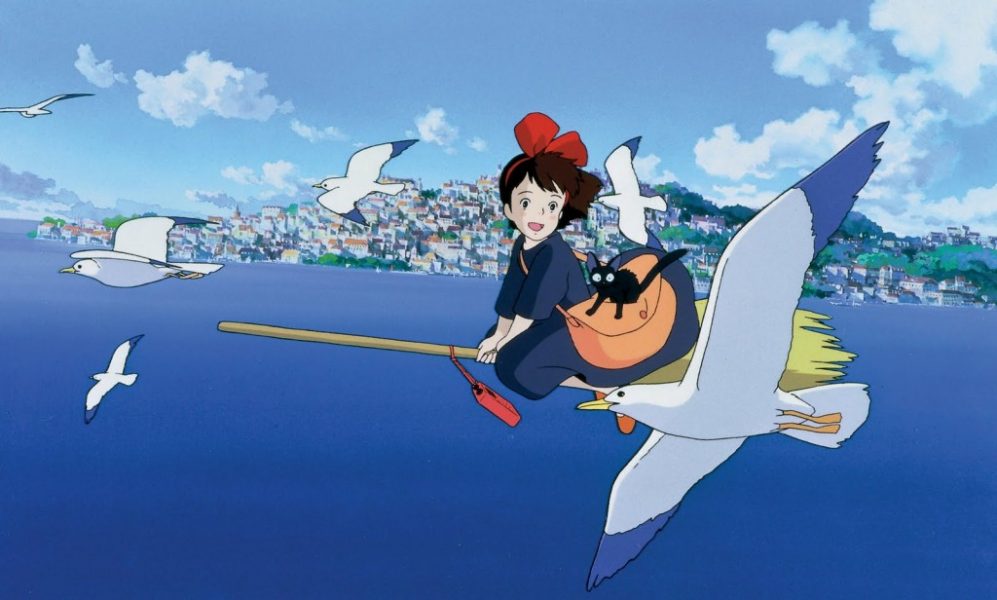 There are normal feel-good films, and then there's 'Kiki's Delivery Service'. When this film ends, I'm always filled with this immense happiness and pleasure inside. It has to do with a very sweet story revolving around the problems faced by a young witch who has to try and survive in the real world all by herself. The troubles she faces are innocent, and the ways in which she solves them are charming and rather cute. That's also how I'd describe the atmosphere of the picture as a whole – cute and adorable. Sure, some of the characters get a little too much screen-time, making them a bit annoying – at least for me – but looking past that, it's easy to see a beautifully presented children's film that surely will tug a bunch of your heartstrings. This is a very easy watch, and the experience of viewing it is so satisfying that you'd feel like ignoring each and every flaw you thought it had.
Read More: Best Ecchi Anime
15. Porco Rosso (1992)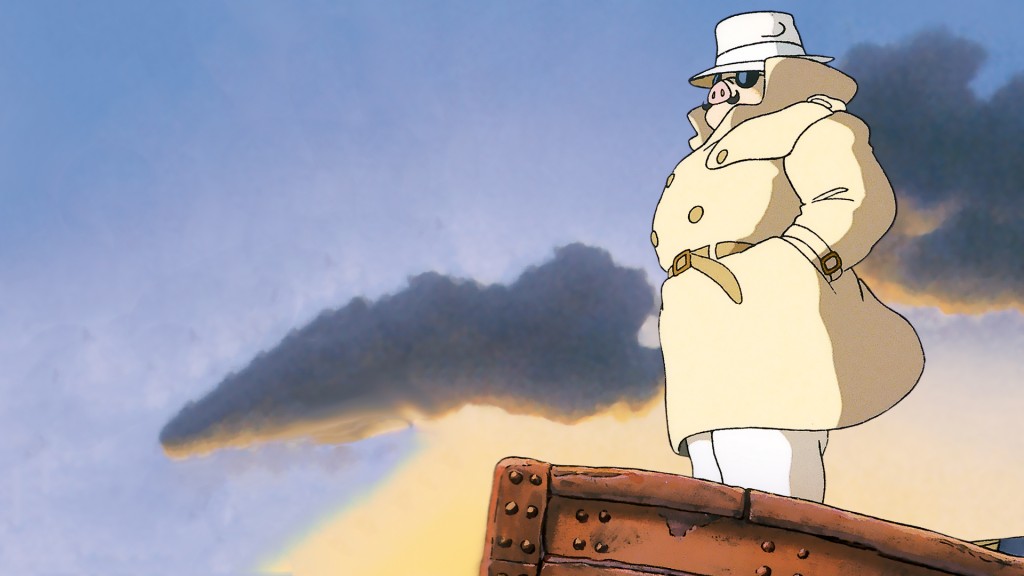 It's sad to know that whenever people mention the timeless classics directed by Studio Ghibli, more often than not they do not talk about 'Porco Rosso'. I consider this picture to be an underrated gem. For starters, it looks absolutely stunning, with lush backgrounds and incredible attention to detail. The story follows a man named Porco who happens to be a pilot in the midst of the Second World War and is unfortunately cursed to look like an anthropomorphic pig. It deals with his adventures and hardships during this difficult period of time. I love how the picture can simultaneously apply elements of humor as well as elements of drama within its runtime. I think the themes of this picture are of an adult nature, though children may enjoy it as well.
Best More: Hottest Anime Ever
14. Your Name (2016)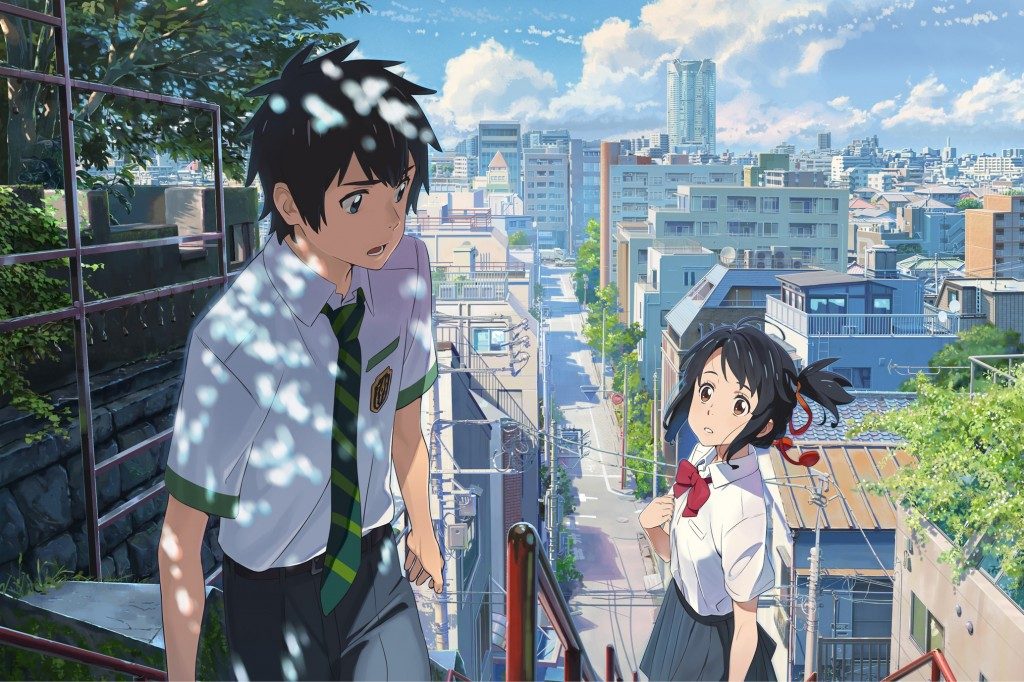 Some people may argue that 'Your Name' is probably too young to be adjudged a classic but I honestly couldn't care less. It's a film that struck me powerfully and had a resounding impact for a very long time. The film tells the story of two high school students in Tokyo who swap bodies. It's a gorgeous blend of fantasy, drama and a subtle mix of magical realism that makes for an incredibly challenging but emotionally satisfying experience. The film received almost unanimous praise from critics around the world with many considering it to be among the best films of the year.
Read More: Best Romance Anime
13. Arrietty (2010)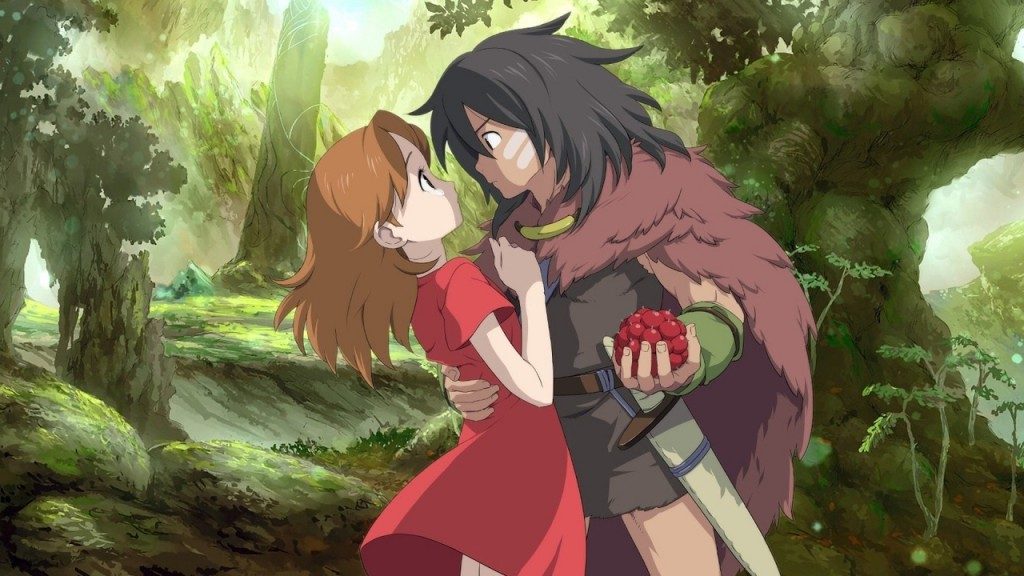 'The Secret World of Arrietty', as it is known in North America, is about a family of tiny people who live in a secluded space, borrowing items from humans for survival. Their daughter forms a bond with a human boy and must evade the eyes of other human beings. It's a beautifully woven tale that is more likely to strike a chord in children than adults due to its endearing charm and guileless warmth. 'Arrietty' may not be the most profound piece of anime ever made but it's still an immensely fascinating, visually enchanting experience that is sure to stay with you for quite some time.
Read More: Cutest Anime Boys
12. Wolf Children (2012)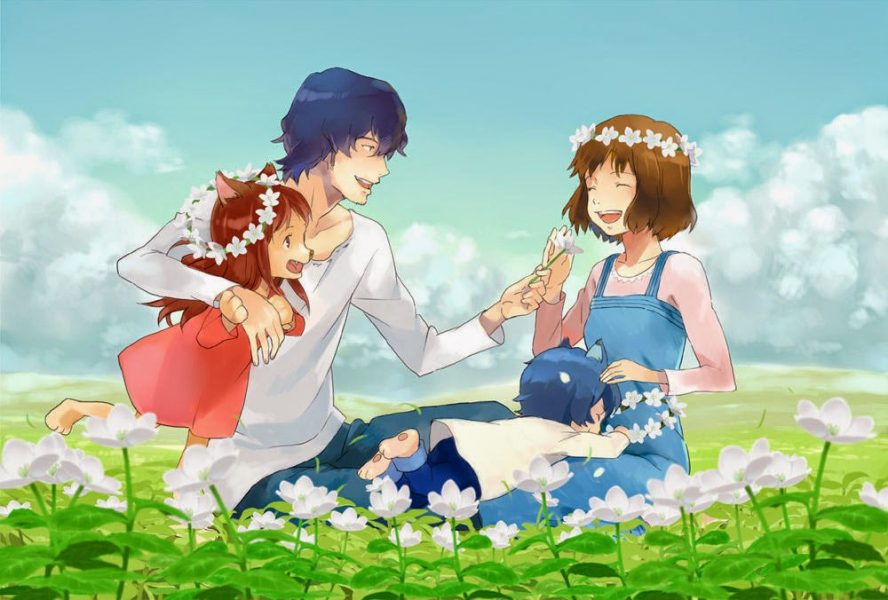 Another endearing anime flick that disguises itself as a simple, delicate fairytale but transcends into a more profound, intensely emotional cinematic experience. 'Wolf Children' tells a tragic story of a young woman who is shouldered with the responsibility of looking after her two half-human half-wolf children after her werewolf husband dies. It's a simple story told beautifully in the most affecting manner but Mamoru Hosoda's precisely structured narrative offers enormous emotional scope to delve into it.
Read More: Sexiest Anime Girls
11. Paprika (2006)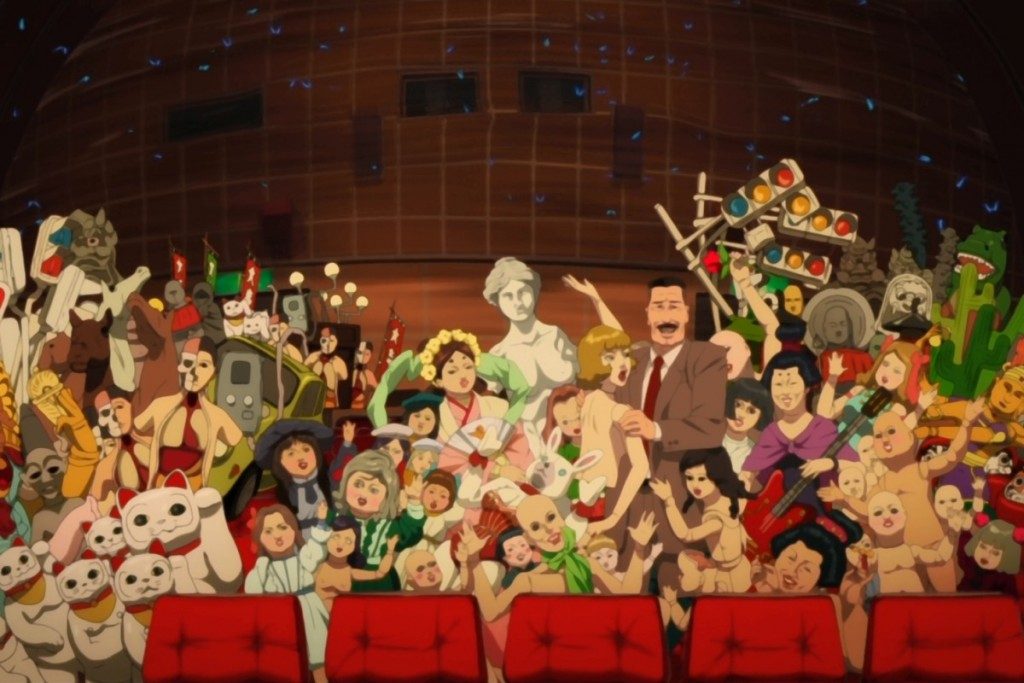 Christopher Nolan fans might not be aware of the fact that 'Inception' was heavily inspired by this anime classic. So the idea of layered dreams and the ability to enter into and manipulate an individual's dreams in 'Inception' was not as original as most Nolan fans preach. 'Inception' only helped popularizing the concept. That apart, 'Paprika' is a wildly fascinating, astonishingly layered piece of cinema that stretches the limitations of the medium in a way that was never really done before. It engages and challenges its viewers, crafting an immensely profound visceral experience that strikes on an emotional and intellectual level.
Read More: Best Anime Characters of All Time
10. Castle in the Sky (1986)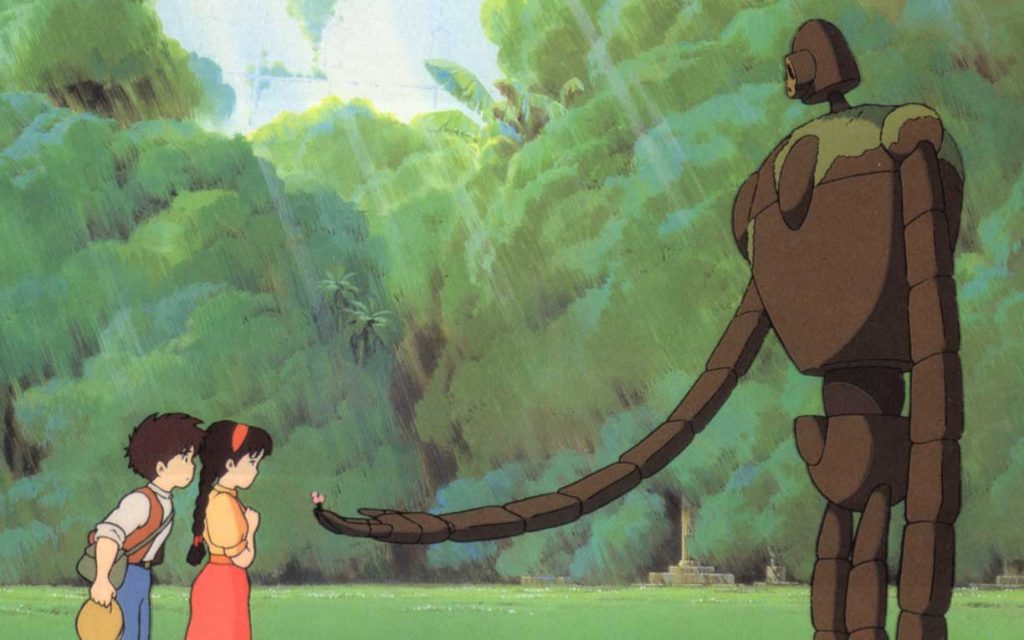 Japanese auteur Hayao Miyazaki is widely regarded as the greatest animation director of all time. His films are credited with bringing a sense of human touch and emotional depth to the genre, transcending the inherent cultural barriers of the medium. 'Castle in the Sky' might not hold up to some of his greatest works but nevertheless is still a very important work and a landmark achievement in animation cinema. It gives an insight into Miyazaki's style and approach to filmmaking which would later evolve to produce masterworks of more composure and authoritativeness.
Read More: Best Dragon Ball Super Spoilers
9. The Wind Rises (2013)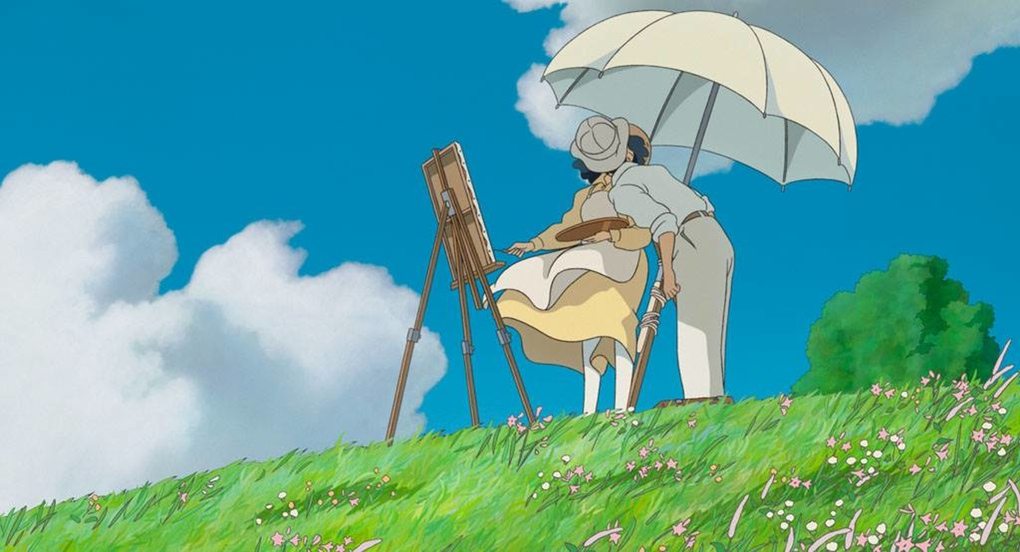 While most of Hayao Miyazaki's pictures display the extraordinary and the magical, 'The Wind Rises' is a film completely grounded in reality, and therefore provides for a unique title in his directorial credits. The period of the film is set in the years leading up to the Second World War, and it tells a biographical tale about Jiro Horikoshi, the man who designed fighter planes for Japan. It's been called Miyazaki's most mature endeavor, and I find its style very approachable and easy to follow. While lacking the grandness of many of his other movies, the viewer has to keep in mind that the story doesn't ask for such an execution. It's a simple tale with a powerful message about dreams and the need to achieve them, and it's sure to sink deep within the hearts of its viewers. The animation here feels more minimalistic in comparison to other pictures in Miyazaki's filmography.
Read More: Disturbing Anime Scenes
8. Howl's Moving Castle (2004)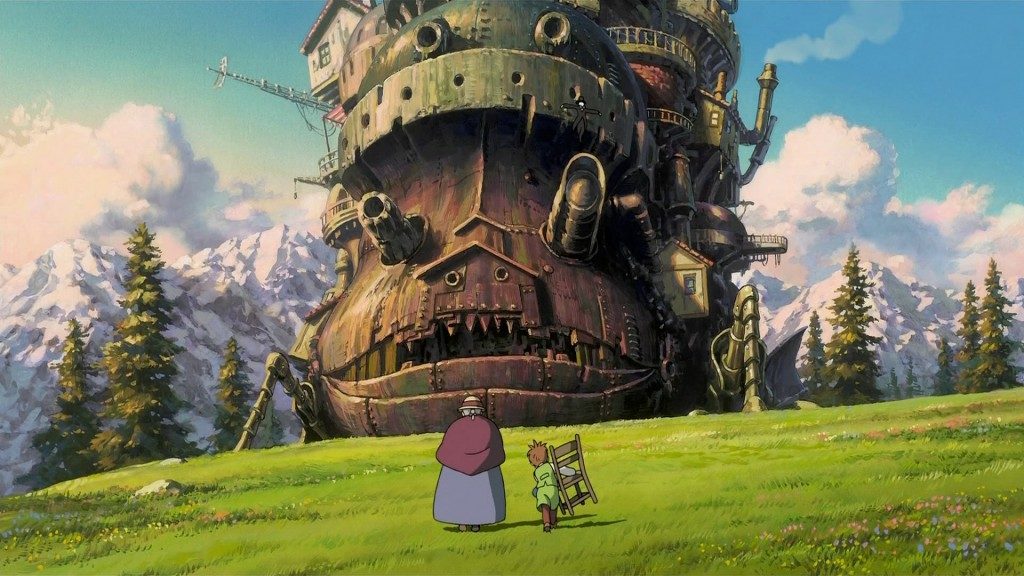 The master's own favorite creation, 'Howl's Moving Castle' is one of Miyazaki's most beloved works and among the best anime movies ever made. It might just be Miyazaki's most thematically ambitious endeavor and he manages to find the right blend of fantasy, drama and subtle humor. It takes a devastatingly powerful look at war and the atrocities it brings in the name of a long futile battle for power and control. Miyazaki gives utmost respect to his source material but provides a new intellectual and emotional depth to it, drawing out a remarkably authoritative vision of his own.
Read More: Best Gay Anime
7. Princess Mononoke (1997)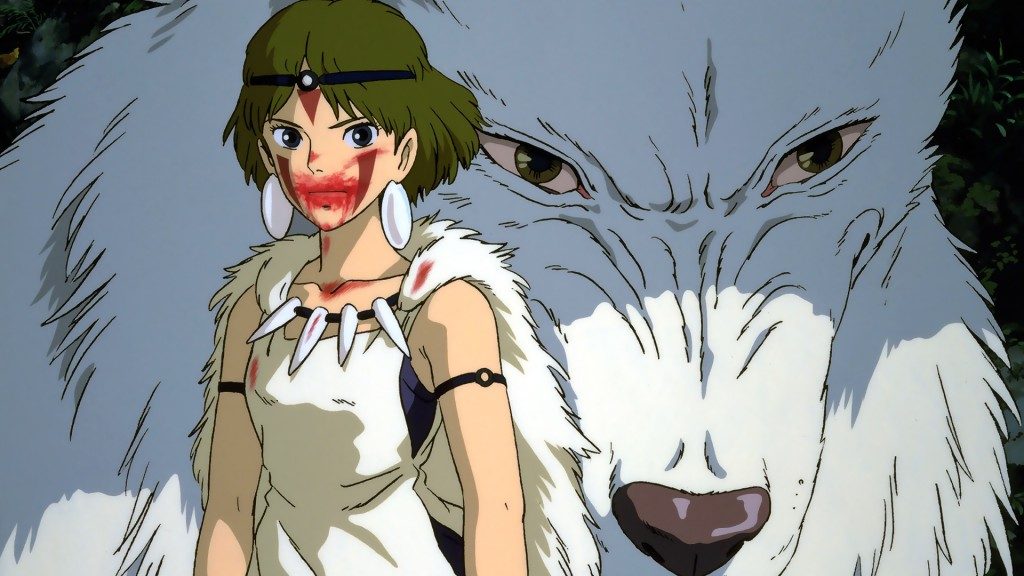 'Princess Mononoke' is about a young prince who gets involved in a conflict gods of the forest and the people who exploit its resources. Like all Miyazaki movies, the narrative is driven by a distinctively simplistic tone and he uses the spaces that come with simplicity for more profound exploration of themes. It is vastly ambitious for an anime flick but never tends to veer itself towards the paths of self-indulgence. The film was widely acclaimed for its ambition and technical achievements and is now regarded as one of Miyazaki's greatest works.
Read More: Best Lesbian Anime
6. Only Yesterday (1991)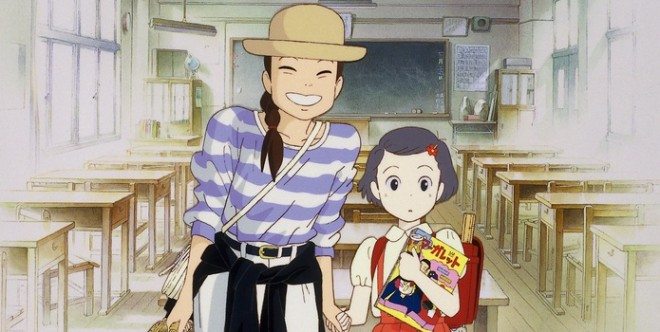 Isao Takahata's masterpiece follows a twenty seven year old working woman who sets out on a journey to the countryside as she reminisces about her childhood days in Tokyo. The film is noted for its distinctive tone and a more matured, emotionally layered approach that makes it very much of an anime movie for adults. It also has strong feminist undertones and its exploration of themes is far more nuanced and intricate than most other anime movies. 'Only Yesterday' is now regarded as an anime classic.
Best More: Hottest Anime Ever
5. Akira (1988)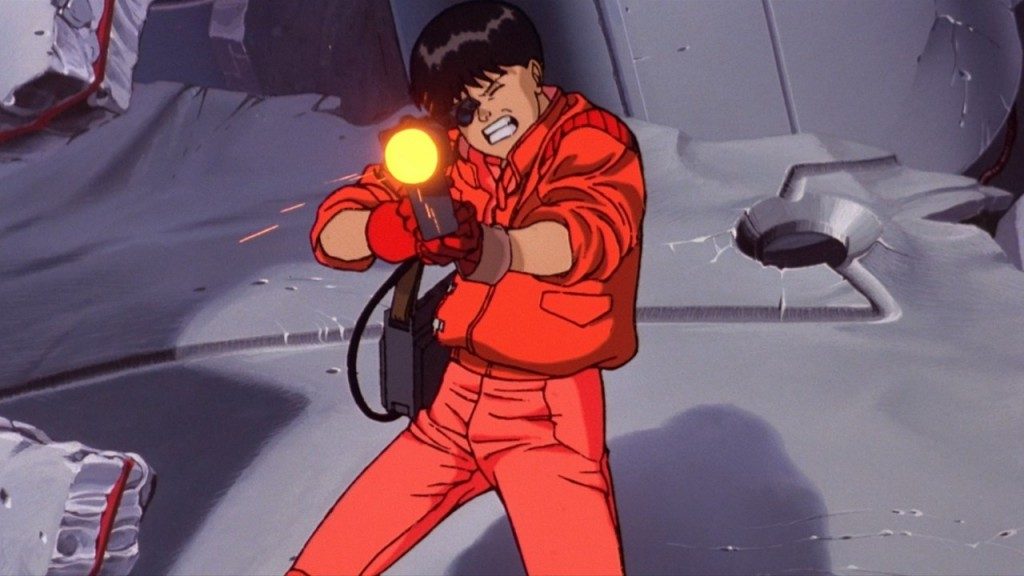 Katsuhiro Otomo's groundbreaking sci-fi anime flick tells the story of a local biker gang leader who is forced to fight against the dystopian forces of the society as he tries to help his childhood friend who has acquired some supernatural powers after an accident. The film is revolutionary and path-breaking on many levels. The craft is impeccable and the Otomo's fiercely authoritative control over the medium is apparent in every frame. The film has a massive cult following among anime freaks and is regarded as a significant achievement in Japanese animation.
Read More: Best Ecchi Anime
4. Grave of the Fireflies (1988)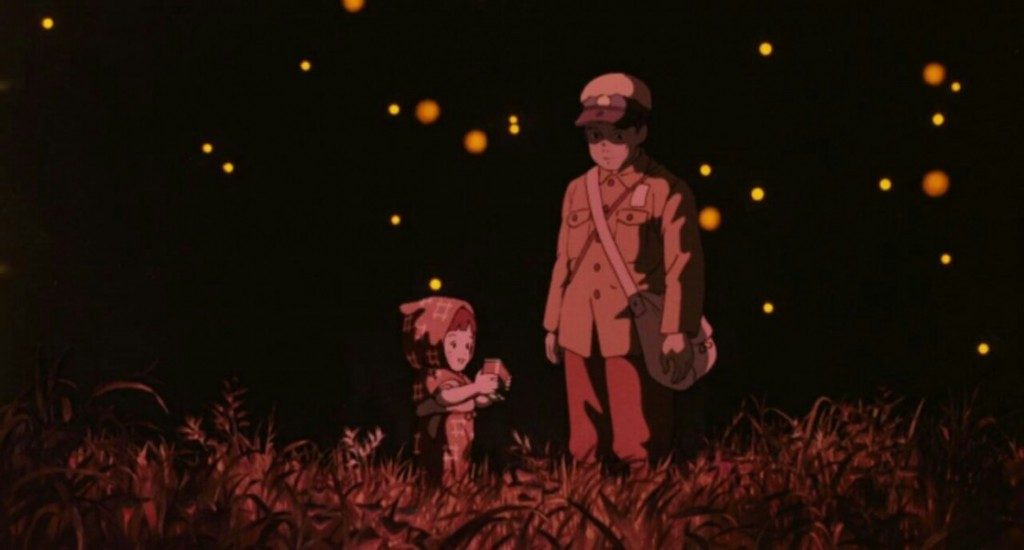 Arguably one of the most popular anime movies ever made, Isao Takahata's 'Grave of the Fireflies' is a profoundly emotional, viscerally affecting experience that haunts you for a lifetime. Takahata's authoritative control augments the film's emotionally rich narrative and gives it a singular mood replete with gorgeously haunting imagery that stay with you long after the credits have rolled out. While critics and scholars have labelled the film as an anti war movie, Takahata has vehemently denied this. However, it continues to be rated as one of the best anime movies ever made and one of the greatest films of all time.
Read More: Best Anime of 2017
3. My Neighbor Totoro (1988)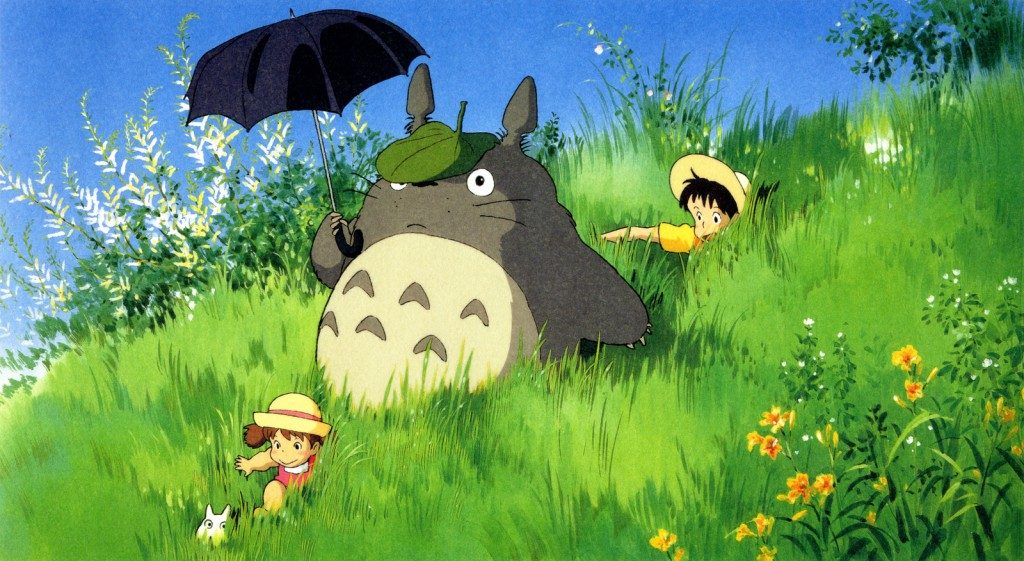 Hayao Miyazaki seems like dominating our list and it may seem unfair but there's not a lot that you can do when the man just keeps on churning out masterpiece by masterpiece. 'My Neighbor Totoro' tells the story of two young girls who move to a house nearby the hospital where their mother is admitted and they soon become friends with a giant creature who is a spirit. It's quintessential Miyazaki with an endearingly familiar display of warmth and simplicity that made his cinema so heart-wrenchingly beautiful. It has received a massive cult following since its release and is now widely considered to be among the greatest best anime movies ever made.
Read More: Best Studio Ghilibi Movies
2. Whisper of the Heart (1995)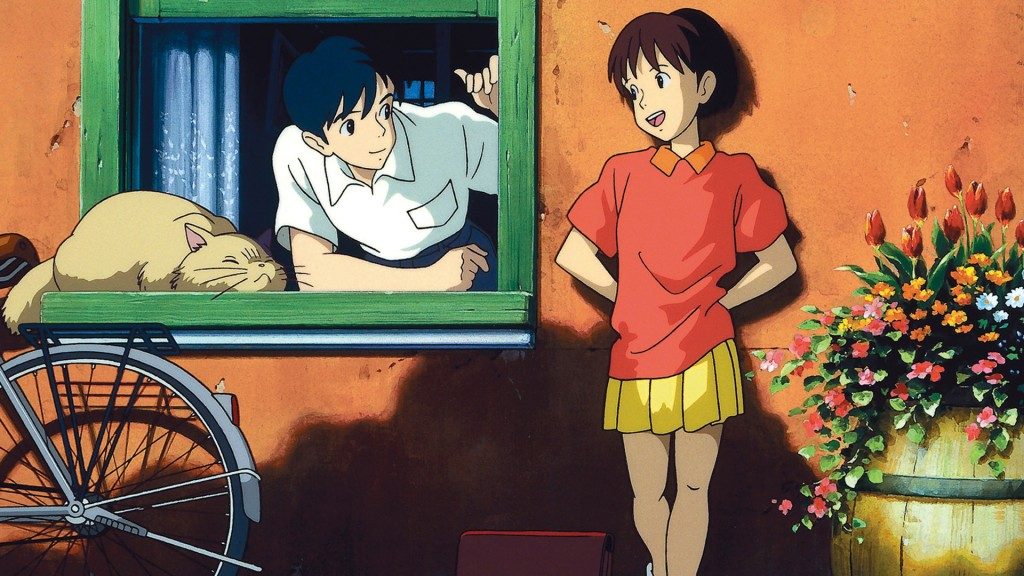 Studio Ghibli has produced some of the greatest anime movies of all time but the one that remains closes to my heart is 'Whisper of the Heart' by Yoshifumi Kondo. Written by none other than the great Hayao Miyazaki, the film tells the story of a high school girl with dreams of becoming a writer who happens to meet a boy who has check out all of the library books she chooses. They grow closer and a strange, mysterious romance ensues between them. It's a beautiful tale of adoloscence an the way it manages to capture the true emotion of what it feels like to fall in love and grow up with your dreams and desires is astonishing beyond belief.
Read More: Best Action Anime
1. Spirited Away (2001)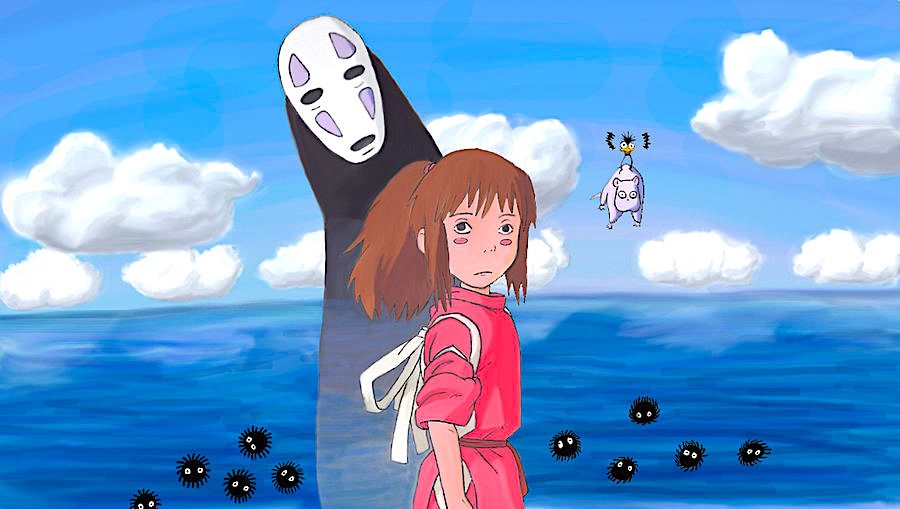 Hayao Miyazaki's undisputed masterpiece deservedly tops our list. 'Spirited Away' is a breathtakingly beautiful, profoundly poignant piece of drama that disguises itself as a fairy tale but seamlessly transcends the inherent limitations of the genre in a way that leaves you astonished. It tells the story of a 10 year old who, after her parents are turned into pigs, gets entangled in the spirit world and must now look for a way to free her parents and get back to the human world. Miyazaki incorporates a wide variety of themes into it, crafting a richly layered screenplay that makes for a distinctive experience which only gets better on repeat viewings. The film received universal praise from critics and is today widely considered to be among the greatest animation films ever made one of the best films of the century.
Read More: Best Harem Anime