2017 was a good year for anime. There were some really good and popular anime that were released. Action. Romance. Suspense. Thriller. Sci-Fi. Horror. 2017 saw everything in the world of anime. Depending on what your taste is, you might be able to find several many anime to choose from. Here's the list of top anime movies and shows of 2017. You can watch some of these best anime of 2017 on YouTube, Netflix, Hulu or Amazon Prime.
Honarable Mentions:
Blame!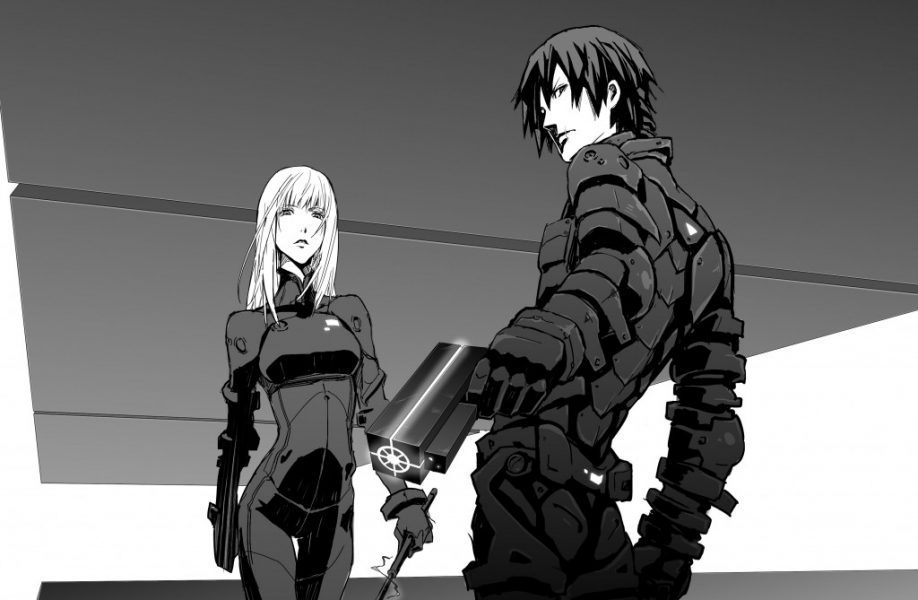 If you love sci-fi genre anime, you will find the anime movie 'Blame!' fun to watch. The plot shows us our world in the distant future being ruled over by AI. And as with every AI domination movie, 'Blame!' also deals with the fact that AI has found humans as a threat and had started destroying them. They have created their own robotic safeguard forces which hunt down humans. Enter Killy, a sort of hero. He has set out to find a solution to the problem and restore the world. In the process, he saves lots of people from the hands of safeguard forces.
Read More: Anime Like Noragami
Recovery of an MMO Junkie

Would you ever quit your successful job just to be free? Well, Moriko Morioka tends to think so. She has had quite a successful career in a corporate job. But she needed freedom and after working for some 11 years she decides to quit. Now having plenty of time in her hand she turns to online gaming and becomes addicted to an MMORPG named Fruits de Mer. Sh creates a male avatar known as Hayashi and becomes too engrossed in this virtual life. One day she meets a man named Yuuta in real life, who might have some connection with her online self.
Read More: Best Adult Anime of All Time
10. Boruto: Naruto Next Generations
Well, Naruto Shippuden ended after some 400+ episodes. The series was really satisfying and I thought maybe this is where it all ends. But nope. The creators had something else in their mind and in comes Boruto Uzumaki, the son to the seventh Hokage of Konoha Naruto. The series deals with the life of the new generations of shinobi who try to learn the way of ninjas. Boruto wants to become better than his father and trains hard. This combined with Naruto's busy life had kinda affected the father-son relationship. Also, there is something dark that is lurking in the village that might be a problem for Boruto and others
Read More: Anime Like No Game No Life
9. Tsuki ga Kirei
This is a romance genre anime. The plot sees Kotarou Azumi and Akane Mizuno studying in the same class for their final year in junior high. Though they have different aspirations, Kotarou wants to become a writer while Akane is on the track team. After having few encounters especially during the preparations for the sports festival the two start growing close. What will happen to them? Will they be able to understand and accept each other's feelings?
Read More: Anime Like Toradora
8. Mary and the Witch's Flower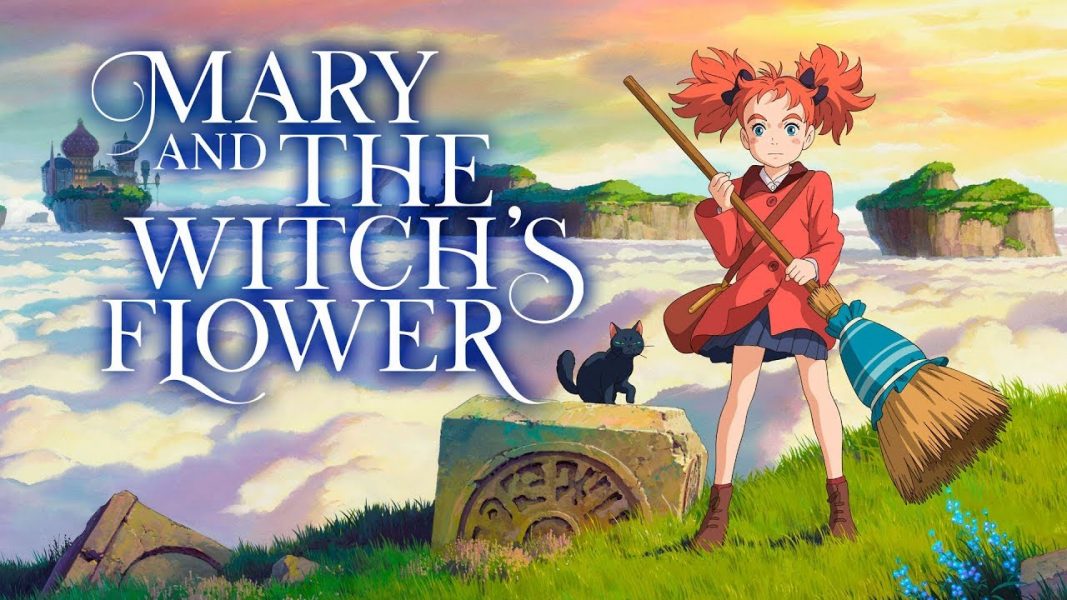 This is a fantasy anime movie which follows the escapades of the little girl Mary. Her ordinary life takes a turn when she finds a magical broom and a rare flower in a nearby forest. The broom then flies her to an academy of magic known as Endore College. The college is headed by Madam Mumblechook and Doctor Dee. The adventure so far sounds good and entertaining but wait, there's more. The school is dangerous and when Mary tells a lie, her life is on the line as she tries to set things right.
Read More: Best Harem Anime
7. Mobile Suit Gundam: Iron-Blooded Orphans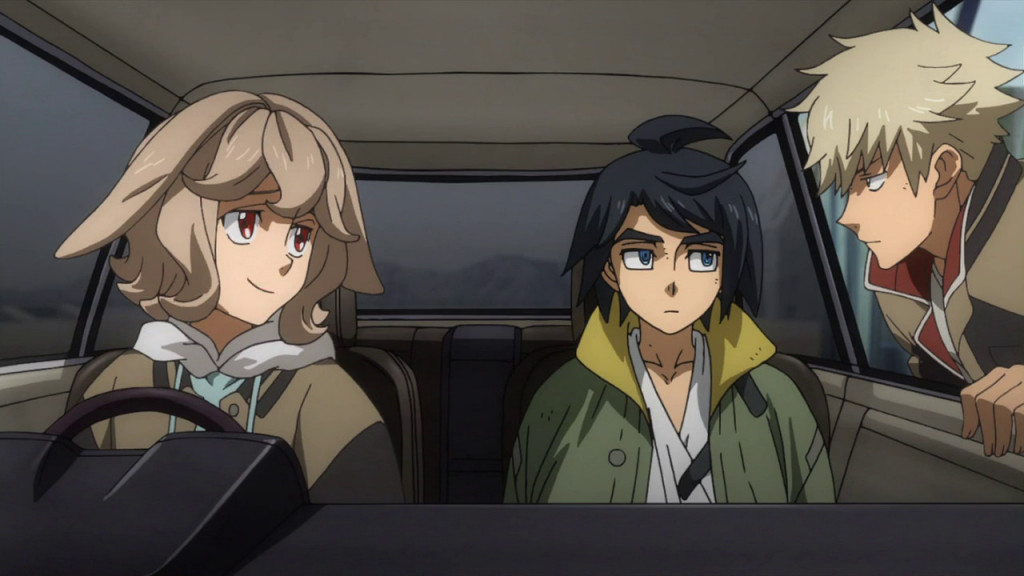 This anime showcases the aftermath of the Calamity War. This war had taken place between Earth and her space colonies. Now, Earth is being ruled by four different blocs and a military organization known as Gjallahorn is tasked with maintaining peace. Mars is in a poor condition as its living conditions have worsened. This has made Kudelia Aina Bernstein travel to Earth and negotiate Mars' independence. SHe is met with backlash from Gjallahorn who sees her as a threat. She needs to protect herself if she wants to ever save Mars.
Read More: Sexiest Anime Girls
6. Shingeki no Bahamut: Virgin Soul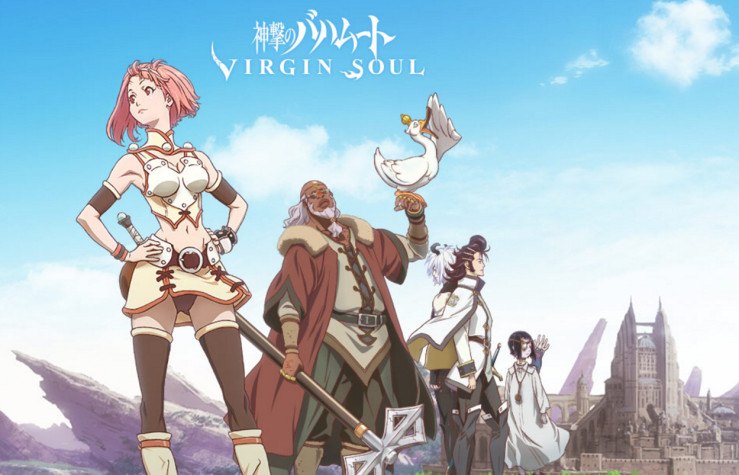 The human character can fall exponentially if given the chance. This is what happens in 'Shingeki no Bahamut: Virgin Soul', an action/fantasy genre anime. Humans have fought alongside Gods and Demons to defeat the monstrous dragon Bahamut. Later, humans being humans stole a power from God and enslaved the demons using them for their own benefits. As the exploits of man increase the resentful demons move closer to a revolt. In amidst of all this Nina Drango, a bounty hunter has arrived in the capital. She quickly gets involved in the above matter.
Read More: Cutest Anime Boys
5. Made in Abyss

The story of 'Made in Abyss' revolves around a geographical chasm known as the Abyss, in whose depth lies many mysterious creatures. The place is difficult to descend into and is only done by professional drivers. Out of them is the White Whistle group which are known for their high skills. Riko is the daughter of Lyza, a White Whistle and is permitted to only the first level. She ends up finding a robotic boy their whom she names Reg. She is convinced that Reg came from beneath and to recover his memory they decide to descend into the Abyss. If you love adventure anime then this one might not disappoint you.
Read More: Best Romance Anime
4. Attack on Titan Season 2
If you have watched the previous installment of this wonderful action anime then you will definitely be eager to watch the next season. This season lots of mysteries will be unlocked and many 'I did not see that coming' scenarios. This season has been designed well and treats the viewers with some nice action scenes. The characters are more or less the same in season 2 and Eren is being trained by the Survey Corps.
Read More: Best Action Anime
3. Little Witch Academia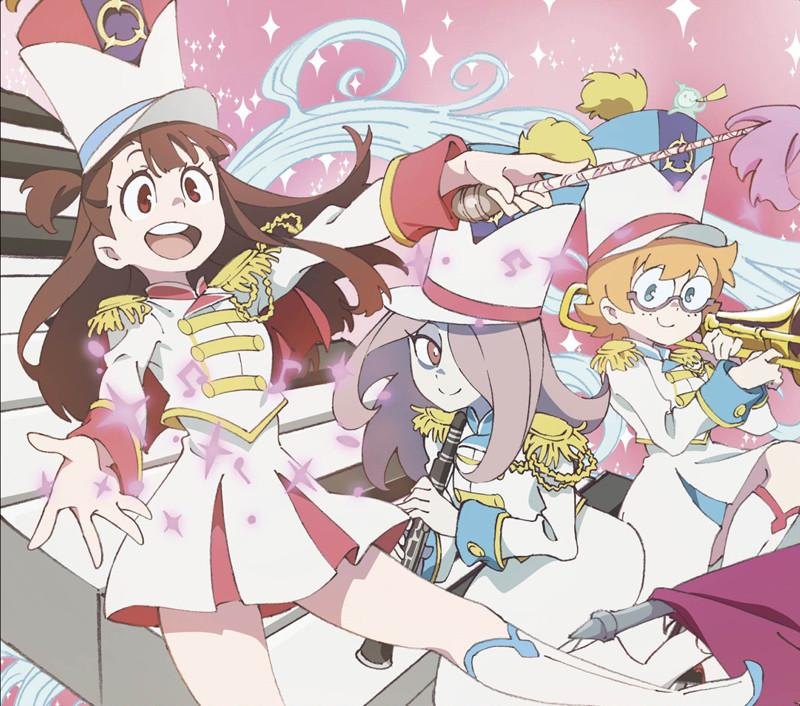 This is a magic/comedy genre anime. Here we see the protagonist Atsuko Kagari trying to pursue her dream of becoming a witch. She has been inspired by Shiny Chariot a famous witch. To further her dream Atsuko joins Luna Nova, an academy for witches. Being inept at magic her life here is going to be difficult. But things start to change when she finds the magic wand, Shiny Rod, of her idol Shiny Chariot.
Read More: Best Studio Ghilibi Movies
2. Re: Creators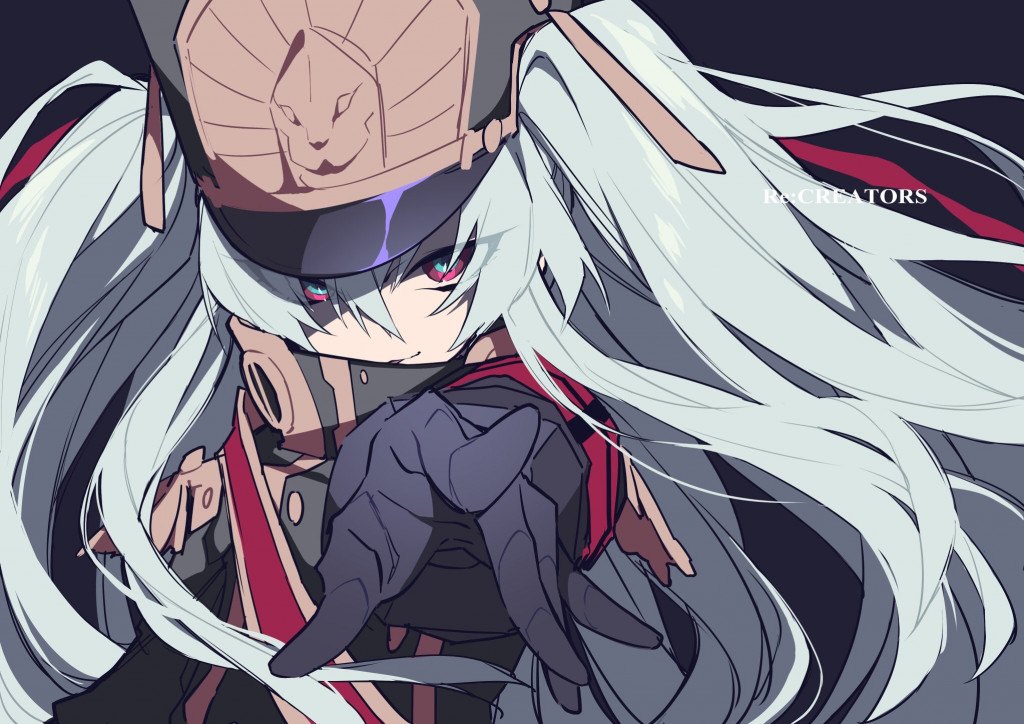 The unique storyline of this anime kinda pulled me into watching. The anime is set in a world where humans can create multiple worlds using their imagination. Souta Mizushino is aspiring to be one such creator and write his own novel. One day while watching an anime he is transported to a different world. Upon returning he sees that one of the characters from the other world has returned with him. Slowly, more characters start appearing from other worlds. Souta starts working Celestia, the girl who returned with to uncover the secrets of this phenomenon.
Read More: Anime Like Trinity Seven
1. Natsume Yuujinchou Roku Season 6
Imagine if you were able to see spirits since your childhood. This is what happens to Takashi Natsume who inherited this ability from his grandmother Reiko. Reiko's Book of Friends became her grandson's possession after her death. This book contained the names of the spirits who have been forced by Reiko to serve her. With this Takashi's adventure begins as he is constantly haunted by the spirits because of the book. The season 6 of this anime was released in 2017 and shows Natsume tell his secret to two of his friends.
Read More: Anime Like Maid Sama