Created by P.A. Works, 'Buddy Daddies' is an action comedy anime that revolves around professional assassins Kazuki Kurusu and Rei Suwa. They live together and kill together. But when a mission goes awry and they end up bringing a 5-year-old girl named Miri home, their lives become even more chaotic. One thing leads to another, and they decide to take care of Miri as their own. However, juggling assassinations and parenting isn't as easy as they seem to think it is, especially when you don't want your child to know what you do for work.
An exciting addition to the action comedy genre, 'Buddy Daddies' is the anime that pulls off the found family trope really well. The characters are memorable and endearing, and while the anime is a comedy, it also brings to focus the hardships of parenting and the issue of neglectful parents. If the anime's premise interests you, then we have a list of anime that we believe you should definitely watch. You can watch most of these anime similar to 'Buddy Daddies' on Netflix, Hulu, Amazon Prime, Funimation, or Crunchyroll.
8. The Devil is a Part-Timer! (2013-)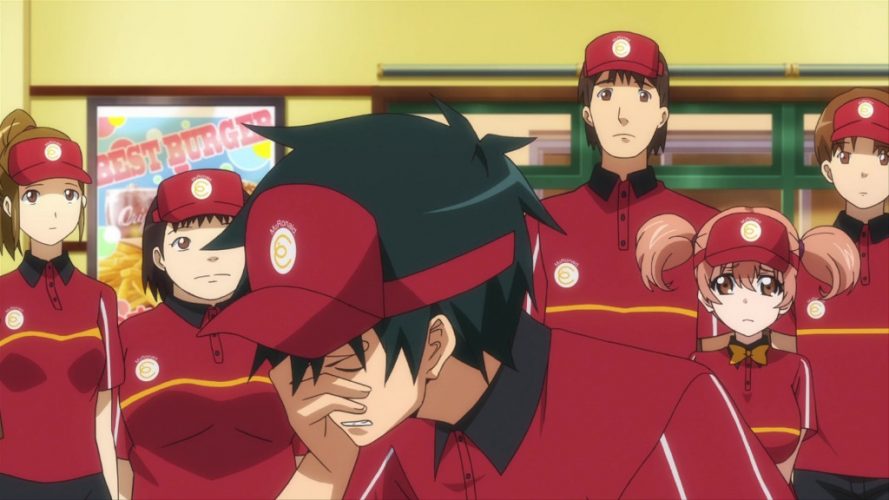 Produced by Studio 3Hz, 'The Devil is a Part-Timer!' brings into the life of Demon Lord Satan of Ente Isla, known on Earth as Sadao Maou, and his arch nemesis, the hero Emilia Justinia, a cute and tiny girl named Alas Ramus. Appearing suddenly out of a dimensional portal, Alas imprints on Sadao and Emi, designating them as her parents. With the responsibility of parenthood suddenly thrust upon them, Sadao and Emi do their best to both raise the child and protect her from outside threats.
While Season 1 of 'The Devil is a Part-Timer!' introduces viewers to Sadao and Emi, and how they adjust to their new lives on Earth, Season 2 adds more to the overall story and amps up the comedy. Both 'The Devil is a Part-Timer!' and 'Buddy Daddies' feature a dangerous and reluctant duo who decide to raise a little girl who accidentally becomes a part of their lives.
7. Kakushigoto (2020-)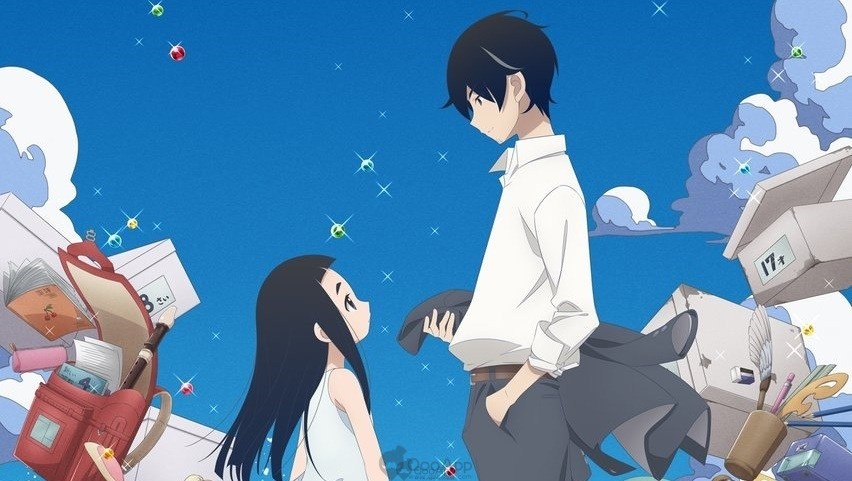 'Kakushigoto,' created by Studio Ajia-do, follows the life of Kakushi Goto, a somewhat popular manga artist who's known for his raunchy content. Embarrassed, he vows to keep his profession hidden from his daughter Hime, believing that she will be disillusioned if she finds out. He does his best as a single father and often resorts to extreme ends just to protect his secret, such as disguising himself as a salaryman every day. Fans of 'Buddy Daddies' will find Goto's hilarious attempts to hide his profession from his daughter similar to Kazuki Kurusu and Rei Suwa doing everything to hide their work from Miri.
6. The Millionaire Detective – Balance: UNLIMITED (2020-)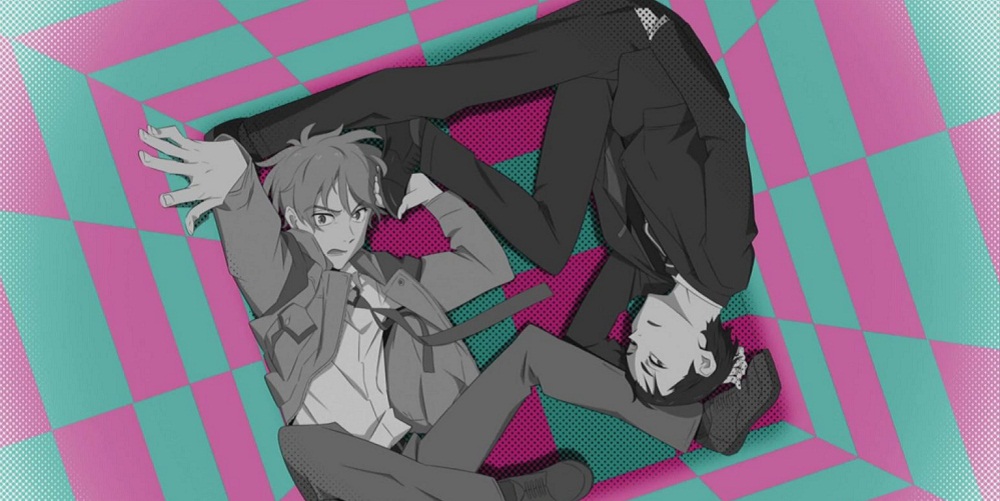 This CloverWorks production revolves around Detectives Daisuke Kanbe and Haru Katou of the Modern Crime Prevention Headquarters. Both are always at loggerheads with each other because Daisuke uses his immense wealth to quickly resolve situations that the two often run into in their cases, and Haru believes that it is morally wrong to do things this way. While the interaction between the two leads is hilarious and the supporting cast colorful, the anime has a very serious underlying story which is slowly revealed in each episode.
Though there is no child to be taken care of in 'The Millionaire Detective – Balance: UNLIMITED,' Daisuke and Haru's polar opposite personalities and their chemistry with each other make for a fun watch, and will remind fans of 'Buddy Daddies' of Kazuki and Rei's relationship with each other.
5. Hinamatsuri (2018)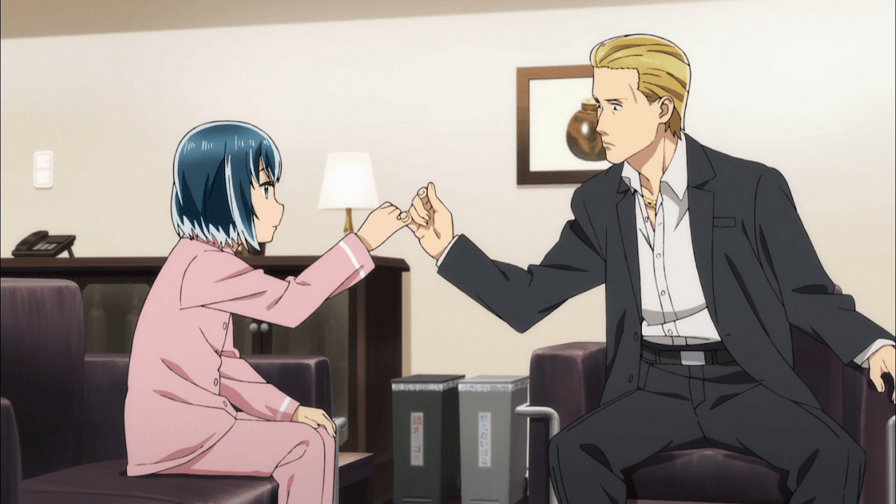 Produced by Studio feel., 'Hinamatsuri' centers around Yoshifumi Nitta, a yakuza member, whose life abruptly changes when a peculiar capsule suddenly materializes and falls on his head. He opens the capsule to reveal a young, blue-haired girl, who doesn't tell him anything beyond her name, Hina, and the fact that she possesses incredible power which will make her explode if not used. Bewildered, Yoshifumi nonetheless takes on the responsibility of being Hina's guardian.
A criminal with a heart of gold taking care of a child who accidentally came into his care with no prior childcare experience is similar to 'Buddy Daddies,' except in this case the child actually knows what her guardian is up to and even helps him in his business at times.
4. Sweetness & Lightning (2016)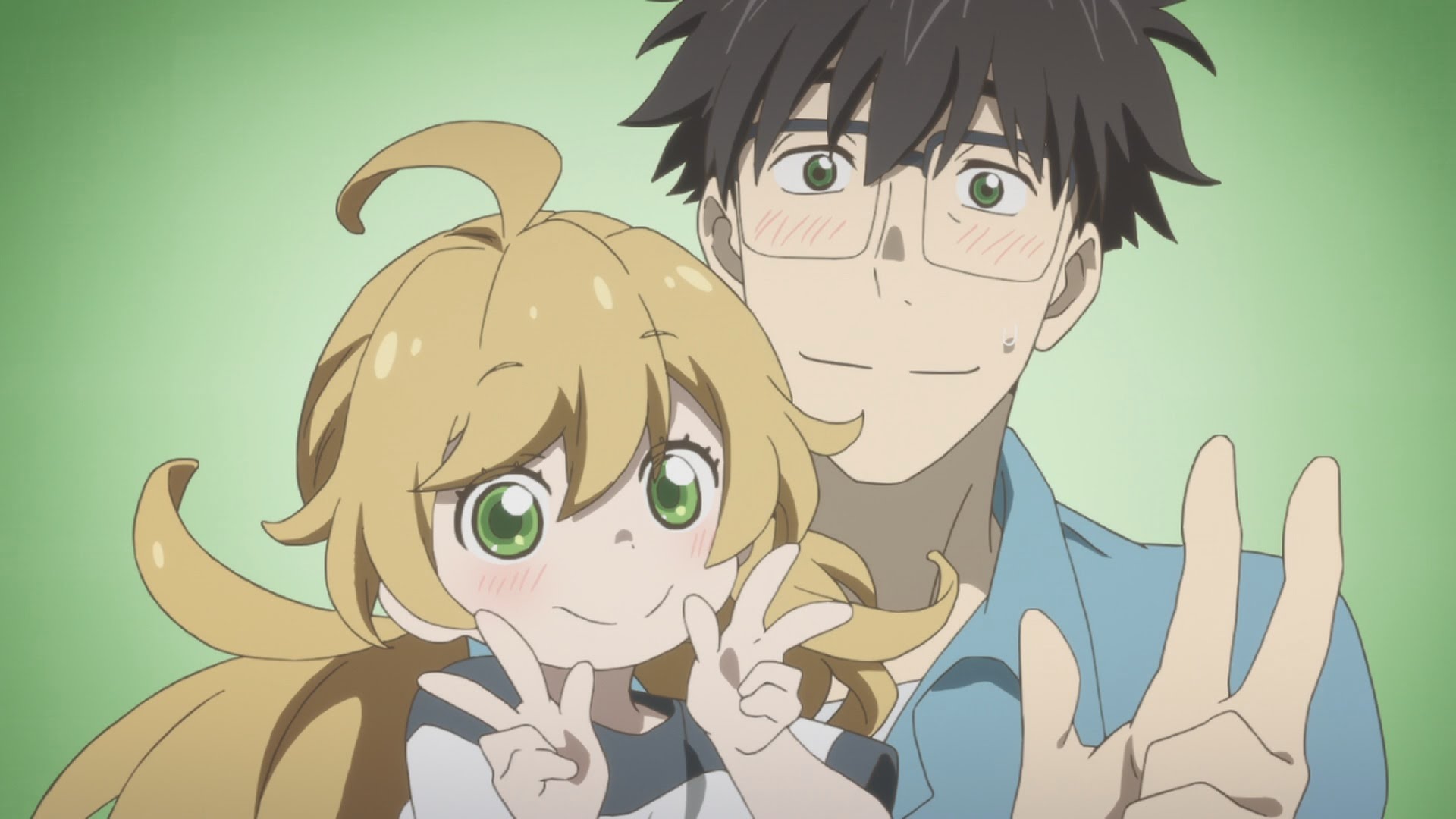 'Sweetness & Lightning' follows Kouhei Inuzuka, a widower, who is trying his best to care for his daughter on his own. A teacher, Kouhei's constantly busy with work, so ends up feeding his daughter ready-made lunch boxes from the convenience store; not that he had any culinary skills, to begin with. But things start looking up for the father-daughter duo when one of Kouhei's students, who is left to her own devices all too often, offers to cook for them.
A heartwarming story, this TMS Entertainment production explores the meanings and values behind cooking, family, and the warm meals at home that are often taken for granted, which will certainly remind fans of Kazuki's home-cooked meals in 'Buddy Daddies.'
3. The Yakuza's Guide to Babysitting (2022-)
Produced by feel. in collaboration with Gaina, 'The Yakuza's Guide to Babysitting' revolves around Tooru Kirishima, a notorious yakuza who is infamously known as "The Demon of Sakuragi," and his attempts to care for his boss's daughter. During the course of his babysitting duties, Tooru whose only ever known violence comes to find out what it is like to be human and to be responsible for another person.
Though slightly different from 'Buddy Daddies' in its tone, the theme of organized crime paired with childcare is strong with this one, and will definitely make for an interesting watch.
2. Spy x Family (2022-)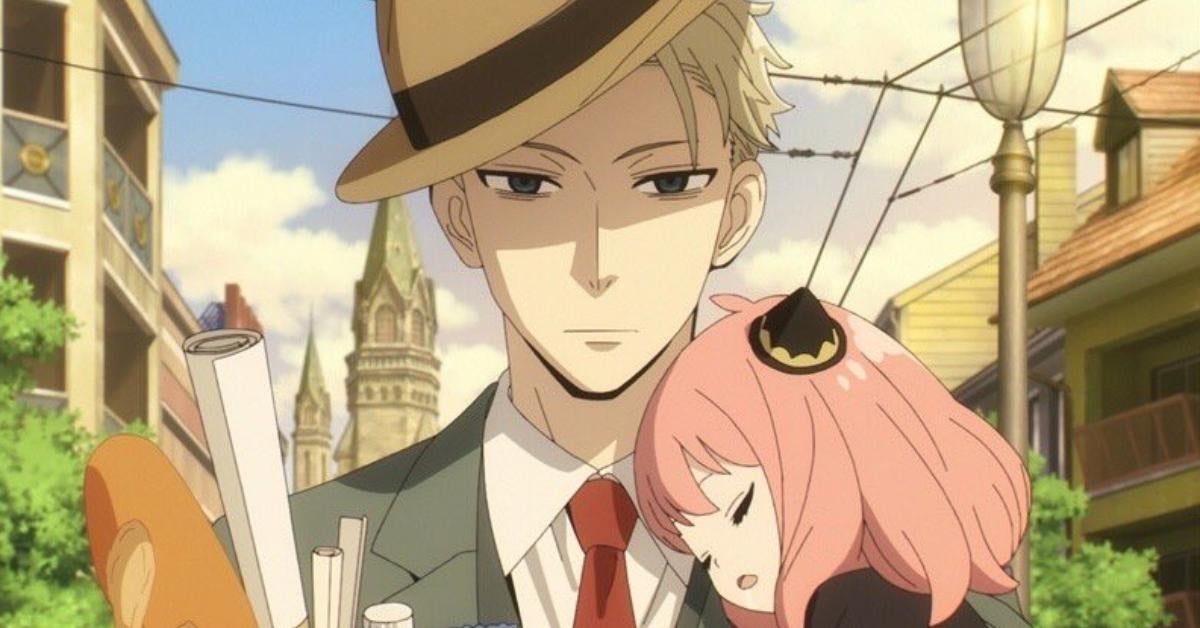 The most popular found family right now, 'Spy x Family' follows the Forger family and their day-to-day lives; however, this family isn't like the others. To begin with, it's not really a family. Cobbled together by Westalis's most skilled spy, Codename Twilight, the Forgers only exist to ensure that peace between Westalis and Ostania is maintained at all costs. Unknown to Twilight, though, is the fact that his fake wife is Ostania's top assassin and his daughter is an esper who is quite adept at reading minds.
The attempt of each member of the Forger family to hide their secrets and maintain a façade in front of others adds to the hilarity of the overall story and is reminiscent of 'Buddy Daddies' in every way.
1. Kotarou Lives Alone (2022)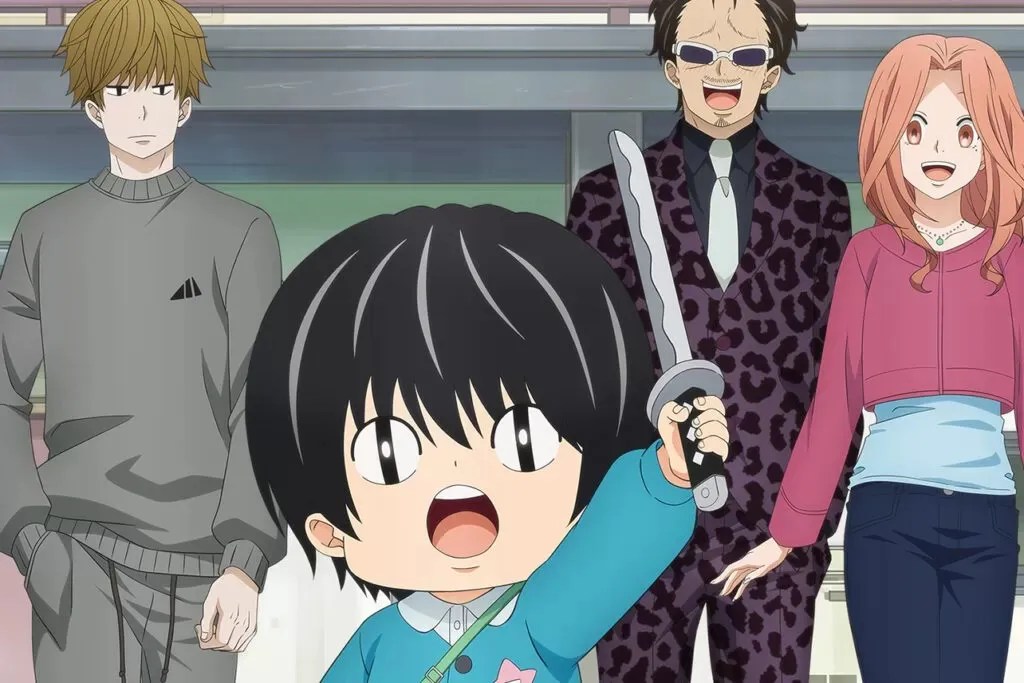 'Kotarou Lives Alone' is created by LIDENFILMS and follows the story of four-year-old Kotarou Satou, who lives by himself in an apartment. Though only four, Kotarou is more responsible and prepared than most adults – the prime example of which is his immediate neighbor, manga author Shin Karino. With no relatives in sight of Kotarou, Shin decides to check in on the little boy from time to time, along with the other residents of the apartment complex.
Though a comedy anime, 'Kotarou Lives Alone' addresses a serious problem plaguing society right now with its fast-paced lifestyle and workflow for most people – loneliness. The "found family" trope is very well done and will provide fans of 'Buddy Daddies' with a lot of heartwarming moments.
Read More: Best Comedy Anime of All Time