Very few anime have been able to handle diverse themes like sports, romance, comedy, tragedy, and mental health issues as well as 'March Comes In Like a Lion' or '3-gatsu no Lion.' The series follows the 17-year-old Rei Kiriyama who has managed to climb the top ranks of shogi at a young age after becoming professional in middle school. While his life may appear perfect, things are not really going well for him as the pressure of competing at the elite level along with the family expectations are weighing him down. In order to ensure that he protects his own mental peace, Rei moves to an apartment in Tokyo to live alone but his introverted nature coupled with his lack of self-awareness puts him in a lot of trouble.
Luckily, when he is there he meets three sisters who live with their grandfather, who start to get heavily involved in his life. The familial bonds that are bonded in the aftermath finally give Rei the mental peace he has desired all his life and he starts dealing with his own complex emotions much better. The story of the talented teenager has a lot of lessons in store that have inspired its fans around the world. For the people who wish to watch more anime like it, we have compiled a list of shows with similar themes. You can watch several of these shows like 'March Comes In Like a Lion' or '3-gatsu no Lion' on Crunchyroll, Funimation, Hulu, or Netflix.
8. Chihayafuru (2011 – 2012)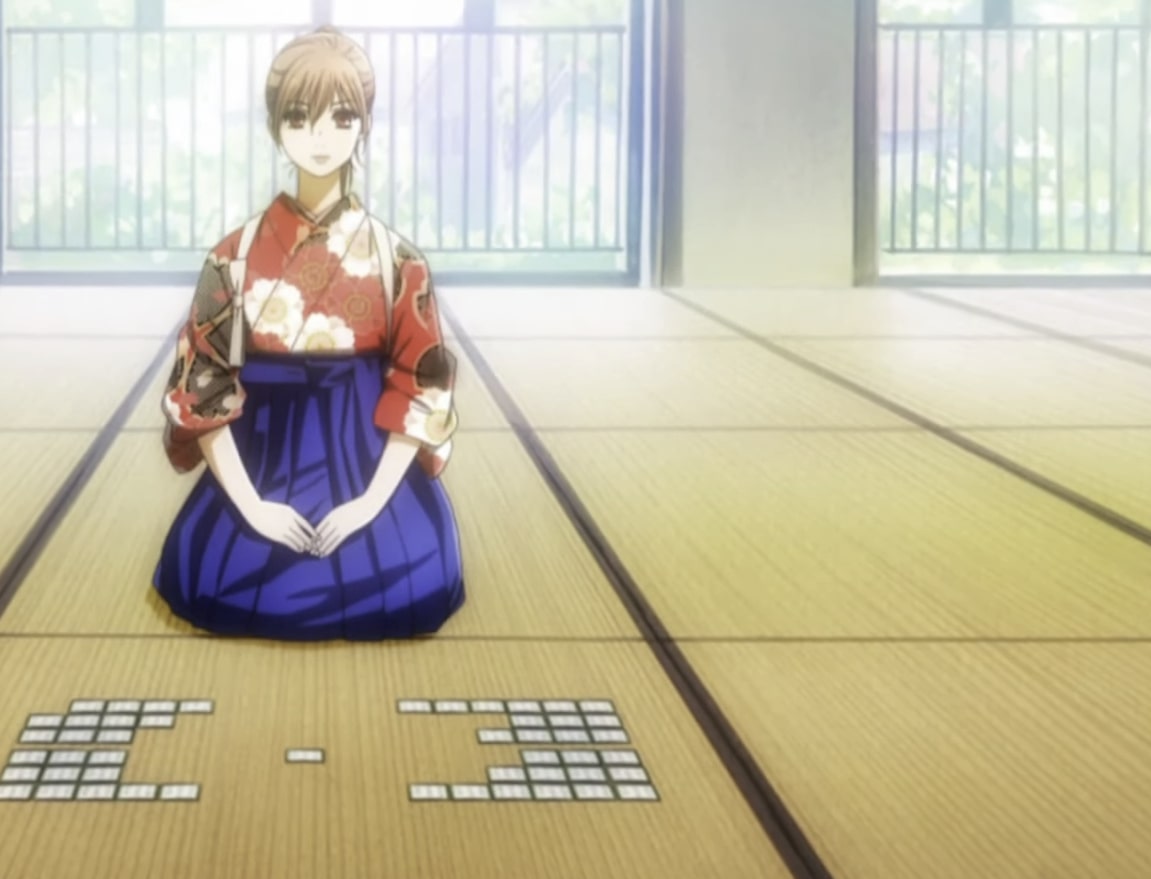 When Chihaya Ayase falls in love with the competitive Kurata, she decides to pursue it to the best of her abilities. In order to achieve her goals, she joins the Shiranami society and hopes to compete with the best so that she can earn the title of the Queen of Karuta, which is only given to the top-ranked female player. With her eyes set on the Omi Shrine's national championship, can Chihaya achieve the prized title?
While 'March Comes In Like a Lion' or '3-gatsu no Lion' delves into much more complex and dark aspects of Rei's life, 'Chihayafuru' keeps much of its focus on its protagonist's goals. Although different in that sense, the latter is still going to be great for the fans of the former as both shows offer a chance for the viewers to enjoy a story of people involved deeply in competitive sports that push them to their limits.
7. Honey and Clover (2005)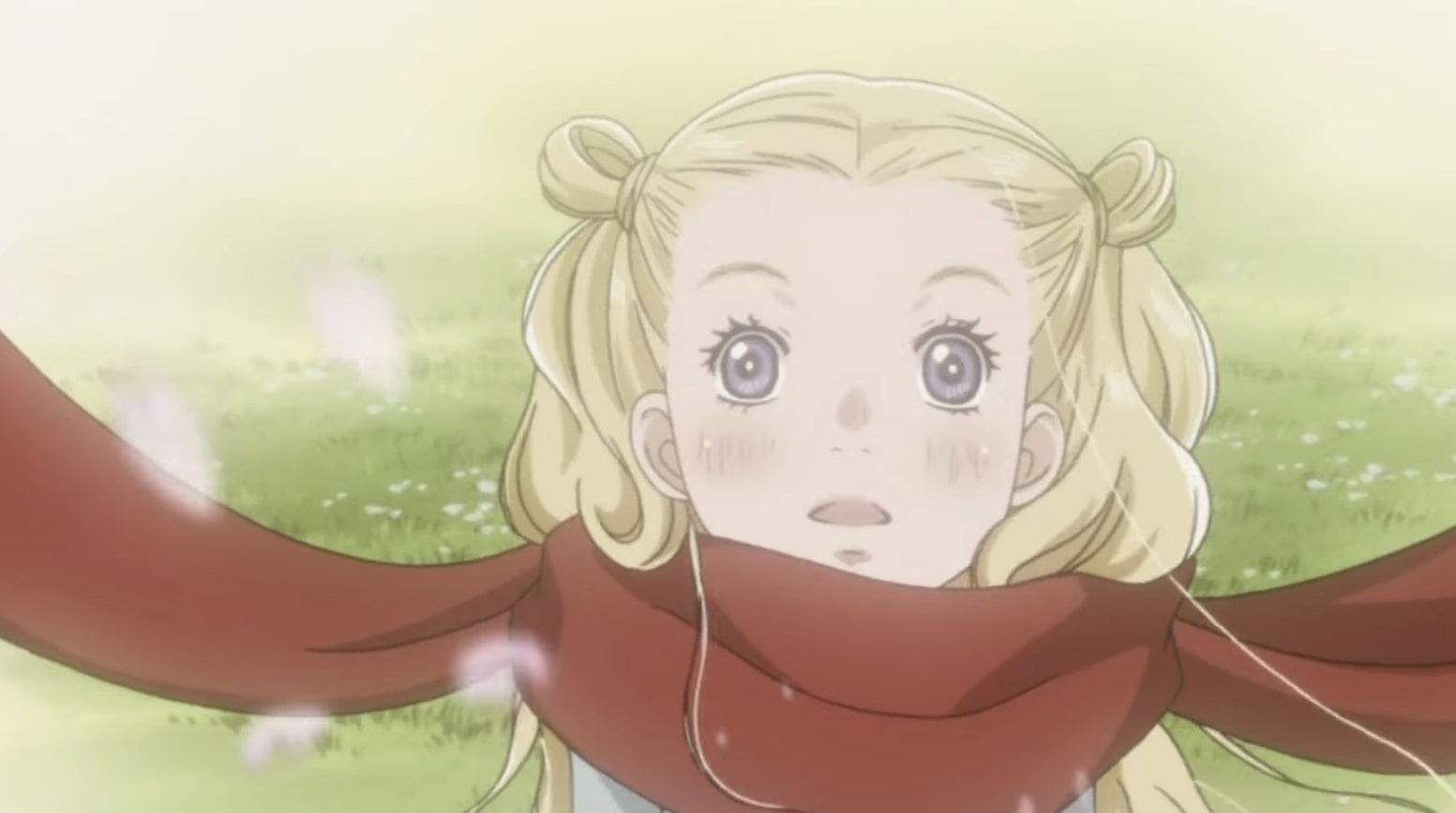 'Honey and Clover' or 'Hachimitsu to Clover' like 'March Comes In Like a Lion' or '3-gatsu no Lion' recounts a story based on similar themes of self-discovery, love, soul-searching, and youth. Inspired by the same manga artist's work, the anime gives viewers a similar vibe which makes them an ideal show to watch one after another. 'Honey and Clover' follows five dear friends whose lives are complicated by the complex relationship they share with each other. While they try to make sense of their purpose, all of them face several complicated emotional dilemmas that challenge them at every turn.
6. Cross Game (2009 – 2010)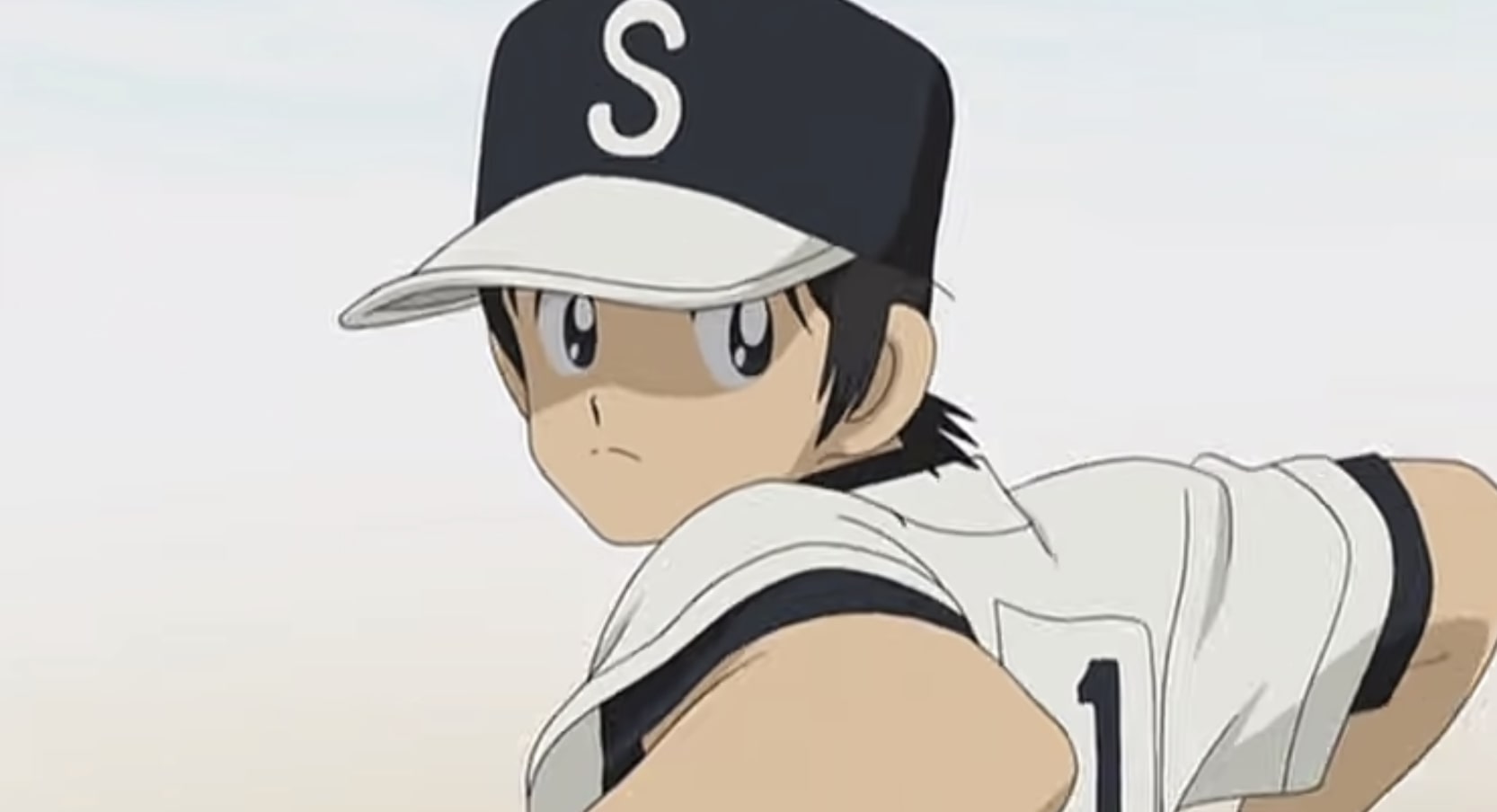 Just like in 'March Comes In Like a Lion' or '3-gatsu no Lion,' sports/game is a major part of the premise of 'Cross Game.' In the latter, viewers are introduced to two very talented teenagers just like Rei who have their own personal struggles. While these dilemmas are not necessarily similar to what the protagonist of 'March Comes In Like a Lion' faces, we still get to see individuals of comparable age trying to live more purposefully.
5. Anohana: The Flower We Saw That Day (2011)
Now, 'Anohana: The Flower We Saw That Day' is nothing like 'March Comes In Like a Lion' or '3-gatsu no Lion' in a number. Having said that, we feel that both stories are somewhat similar in the sense that they revolve around characters dealing with isolation and hopelessness at some point in time and eventually trying to get out of their problematic situation with a lot of painful struggle. In 'Anohana: The Flower We Saw That Day' or 'Ano Hi Mita Hana no Namae wo Bokutachi wa Mada Shiranai.' we meet Jinta Yadomi, a recluse much like Rei. His life changes suddenly when he realizes that one of his late childhood friends has not found peace following her untimely death.
So together with his friends, Jinha decides to help her so that everyone can move on. Interestingly, in 'March Comes In Like a Lion' too we see others coming to Rei's help and helping him overcome his personal struggles. While the stories might not be essentially accurate or comparable, both of them have a similar feel.
4. Run with the Wind (2018 – 2019)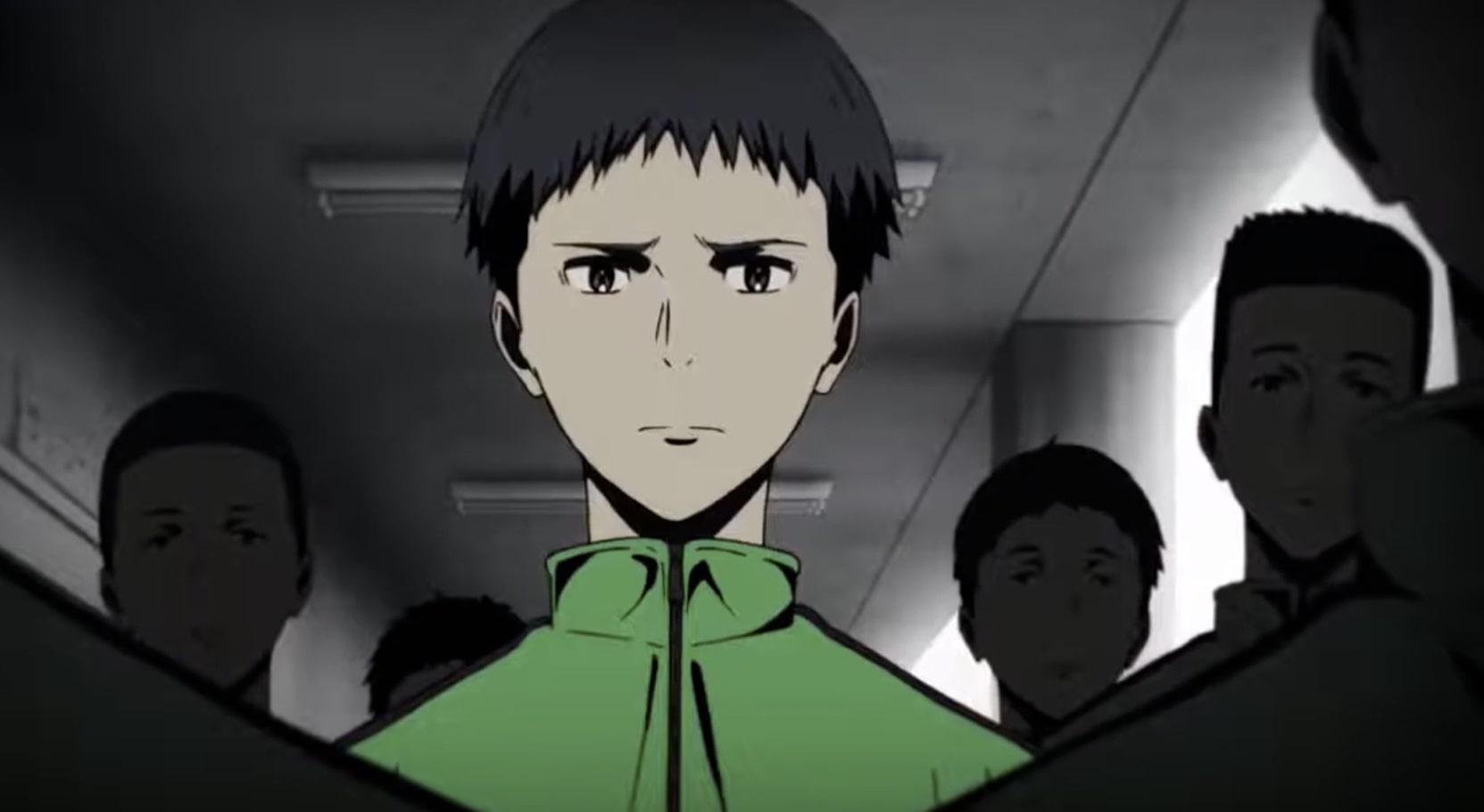 Kakeru Kurahara's life takes an unexpected turn when he meets a university student named Haiji Kiyose, who offers a place for him to stay after he loses his deposit at a parlor. However, Kakeru doesn't realize that he will be living with Kansei University Track Club members and it is Haiji's dream to run an elite marathon race with his team of ragtag athletes most of which are novices. 'Run with the Wind' just like 'March Comes In Like a Lion' is centered around a competitive sport/game that radically shapes the life of its characters. Viewers get to see a group of young adults finding purpose in their lives while battling the highs and lows that sports have to offer.
3. Welcome to the N.H.K (2006)
Tatsuhiro Satou is a college dropout who has been living the life of a hikikomori for several years now. But instead of introspecting, he has a conspiracy theory that an evil and depraved organization named Nihon Hikikomori Kyokai is actually responsible for his life crisis. As he struggles to get a job or barely leaves his apartment, Tatsuhiro is constantly struggling to deal with the NHK. His life is quite gloomy until he meets Misaki Nakahara. But can he really gather the courage to turn his life around? The protagonists of both 'Welcome to the N.H.K' and 'March Comes In Like a Lion' face a life crisis that is very similar as they end up getting isolated from society. Eventually, they find someone who helps them get over their life crisis and find their purpose again.
2. Silver Spoon (2013)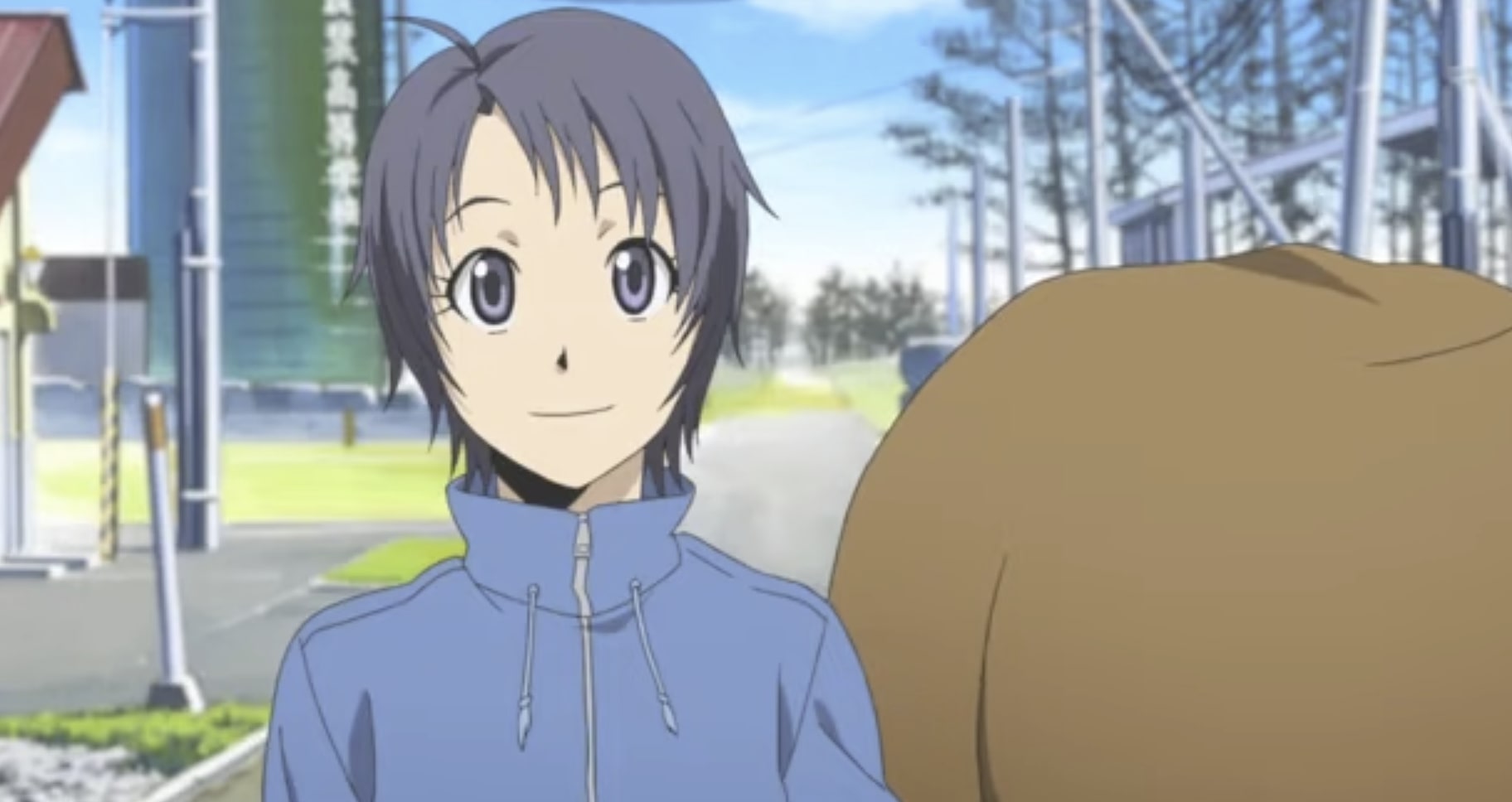 Despite being an honest, hard-working, and sincere student all his life, Yuugo Hachiken is now tired of the burden of expectations on his shoulders and wants to run away from it all. When he enrolls in the boarding school named Ooezo Agricultural High School, he expects that he can finally have a more relaxed life. Unfortunately, it soon becomes obvious to him that his decision does not necessarily protect him from a competitive environment. 'Silver Spoon' or 'Gin no Saji' follows Yuugo's journey to lead a more fulfilling life while discovering and following his dreams in a new environment. Fans of 'March Comes In Like a Lion' or '3-gatsu no Lion' who love the show can obviously see the similarities between Yuugo and Rei's personal challenges and situations. Therefore, if you have watched either one of them then we recommend watching the other as well.
1. Your Lie in April (2014 – 2015)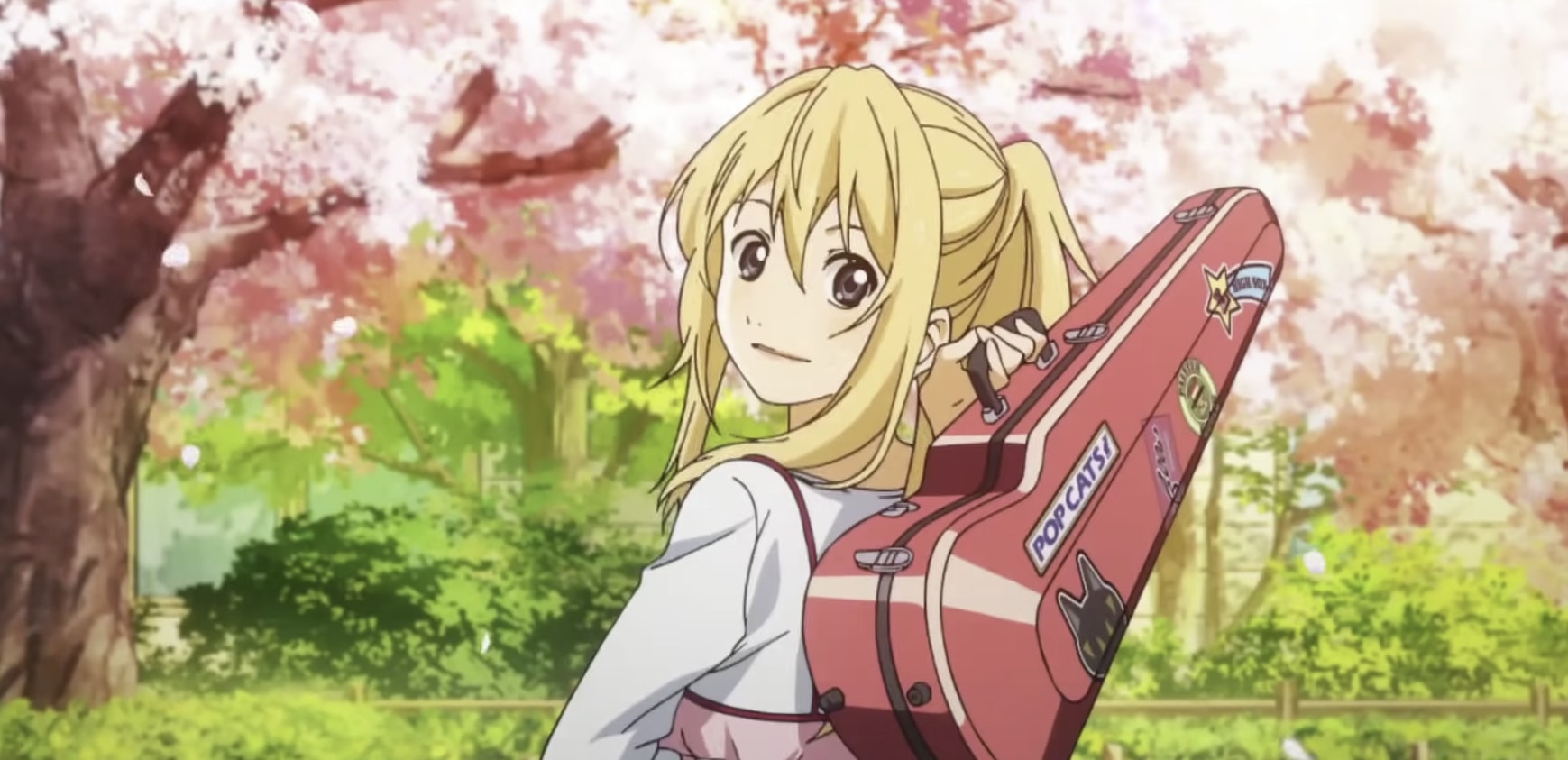 Sometimes fondly called the Human Metronome, Kousei Arima is a prodigious pianist whose innate talent for music has left even professionals in awe. As he slowly climbs the ladder of greatness, his journey comes to a screeching halt when his mother suddenly passes away. Faced with the worst tragedy of his life, Kousei strangely loses his ability to hear the sound of a piano. He stops making stage appearances and lives a very reclusive life until he crosses paths with the eccentric violinist Kaori Miyazono.
Despite his reluctance, Kaori manages to influence Arima to start playing the piano and also to compete on stage. However, things do not necessarily go as smoothly as it sounds and while everything appears perfect, it is revealed that a harsh truth is waiting to challenge Arima's sanity one more time. Just like in 'March Comes In Like a Lion' or '3-gatsu no Lion' we find the protagonist (a child prodigy) of 'Your Lie in April' struggling with tragedies and emotional dilemmas while trying to balance his professional life.
Read More: Best Sports Anime