Created by David Angell, Peter Casey, and David Lee, 'Frasier' is a sitcom that revolves around the titular character of Dr. Frasier Crane, a successful psychiatrist in Boston who returns to his hometown, Seattle, as a radio show host. Featuring Kelsey Grammer in the titular role, The plot follows Frasier, who, following the completion of his divorce, relocates to Seattle in order to start again. While Fraiser is under the impression that he's starting a new life, his plans are derailed when his father, who's a retired police officer, moves in with him.
The show is a spin-off of another acclaimed sitcom, 'Cheers', where the character of Frasier is first introduced. 'Frasier' ran for an astounding 11 seasons and received love from the critics and audiences alike throughout its run. Its massive popularity led to the spawning of a revival spin-off by Paramount+. It's only natural that one would be curious to know if there are other shows like 'Frasier' that deliver the laughs and heartwarming drama. Luckily for you, we have a list of such shows you might relish. You can watch most of these shows like 'Frasier' on Netflix, Hulu, or Amazon Prime.
8. Dead Like Me (2004-2005)
Bryan Fuller's eccentric comedy-drama series 'Dead Like Me' is centered on 18-year-old Georgia Lass. In the series, certain characters are given the option to become grim reapers after they pass away. They are granted the opportunity to remain in the world until they have gathered the required amount of souls and a physically mending body that rapidly changes its appearance when seen by the living. The last deceased person on their list receives the job at that point. Georgia is the newest member of this group; she passed away at the age of 18 after being struck by blazing space junk.
Being told that death does not provide solace from living, does not sit well with her because she was generally dissatisfied in life. Like Georgia, Frasier from the show 'Frasier' struggles with the concept of change. Though the changes in 'Dead Like Me' and 'Fraiser' vary significantly, it is the fact that both the protagonists are having a hard time adjusting to their new roles, is what makes the two shows similar and a treat to watch.
7. Black Books (2000-2004)
'Black Books' is an offbeat British comedy series created by Dylan Moran and Graham Linehan, who also star in the show. It centers on Bernard Black, the eccentric owner of a bookshop, and Manny, his patient employee. Bernard doesn't care about the people who pass by his store, and on occasion, doesn't care much about those who enter it either. He prefers to read, drink, and smoke during his free time. The show's humor mainly stems from Manny's constant tries to change Bernard's attitude and urge him to be more social, with help from his longest friend Fran, who owns Nifty Gifty, a store nearby.
Manny's constant struggle with Bernard's stubbornness is pretty similar to what Frasier has to deal with in 'Frasier', as he often clashes with his father's way of life in the show. Both the Bafta-winning British sitcom and 'Fraiser' make quite clever use of dry humor in their narratives, leaving the audience in splits over the simplest of instances.
6. M.A.S.H (1972-1983)
It wouldn't be an exaggeration to say that this show is the reason we could witness our beloved shows like 'Friends', 'Seinfeld', and many more. The war comedy series developed by Larry Gelbart and based on Richard Hooker's 1968 novel, has influenced many TV shows. The show focuses on the relationships, stress, and trauma experienced by members of the Mobile Army Surgical Hospital (hence, the title M*A*S*H). They manage to survive against all obstacles with the use of humor and practical pranks.
Both 'Frasier' and 'M*A*S*H' make brilliant use of subtle humor, often incorporating mundane, day-to-day life happenings and presenting them in a different manner to the audience. Additionally, both shows respect the intelligence of their viewers, instead of simplifying their punchlines, which a lot of sitcoms are guilty of doing, thus setting the shows a class apart.
5. The Mary Tyler Moore Show (1970-1977)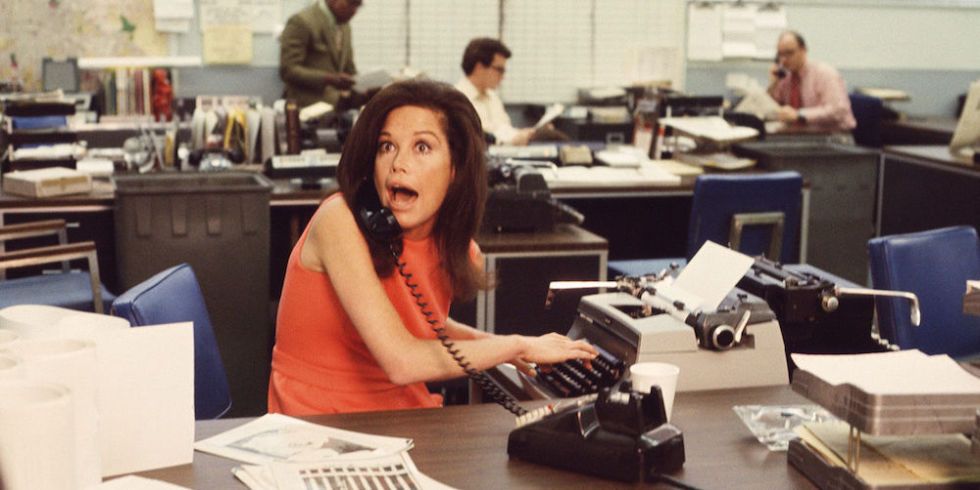 The legendary sitcom created by James L. Brooks and Allan Burns certainly makes its case to occupy the Mt. Rushmore of sitcoms. 'The Mary Tyler Moore Show' revolves around Mary Richards a 30-year-old unmarried woman who after breaking off her engagement, moves to Minneapolis. She submits an application for a secretarial post at WJN, a fictional television network, but the position is already filled.
Instead, Mary is given the opportunity to work as an assistant producer for the station's six o'clock news. The show chronicles how Mary navigates her new life in a different city, quite similar to Frasier. Mary also has to deal with her gruff boss, Lou Grant, a character that is similar to Frasier's dad in 'Frasier' in quite a few ways. Workplace dynamics, familial problems, and the characters' peculiar personality quirks, all contribute to the humor of the show.
4. 3rd Rock From the Sun (1996-2001)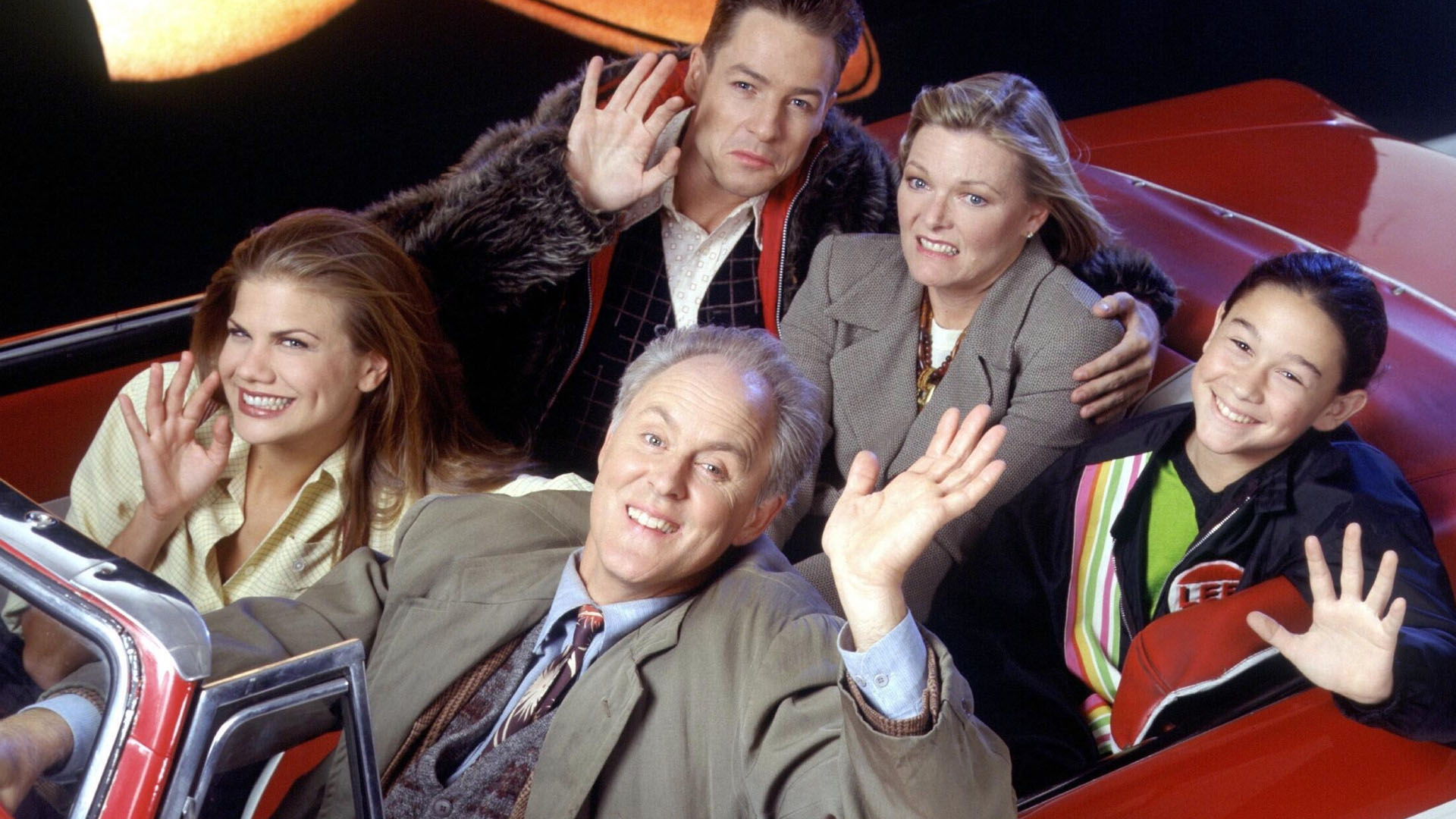 '3rd Rock from the Sun,' created by Bonnie and Terry Turner is a sitcom with an unusual, yet highly entertaining premise. The show is about the Solomon family consisting of Dick, Harry, Sally, and Tommy. The interesting thing about them is that none of them are human. The Solomons actually are four extraterrestrial visitors to Earth who have assumed human form so they can watch how people behave and have come to Earth on an expedition.
They attempt to live like a typical human family, and that is when the fun starts as they start to like their human lives a bit too much, jeopardizing their expedition. John Lithgow, who plays Dick Solomon in the show, was initially offered the role of Frasier Crane, but due to scheduling conflicts, he had to decline. But the traits of Dick Solomon in '3rd Rock from the Sun' and Frasier from 'Frasier' are similar to each other, as the viewers see both of them trying to fit in a different environment, in turn leading to humorous consequences.
3. NewsRadio (1995-1999)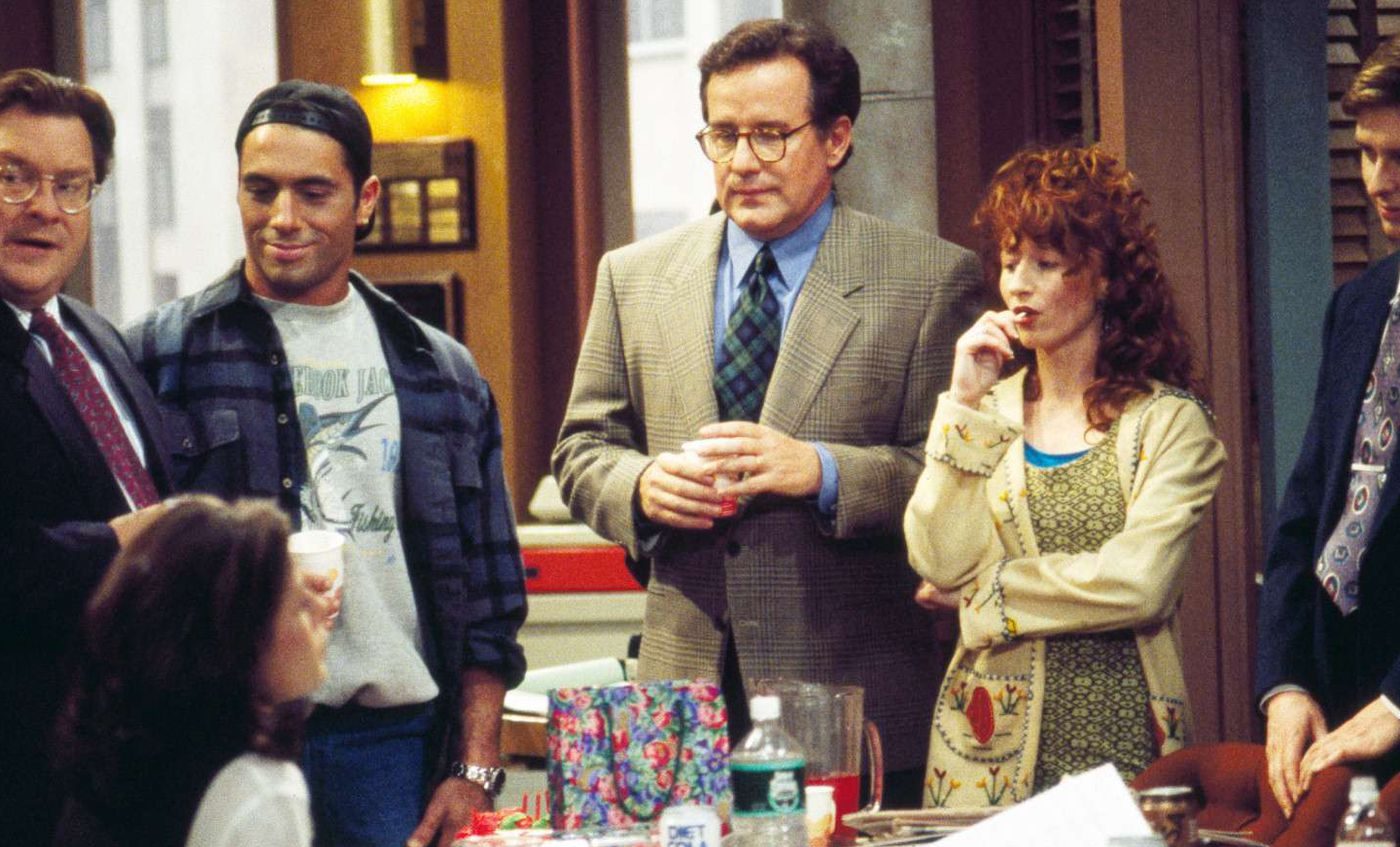 The humorous antics of the personnel of 'WNYX', the fictitious No. 2 news radio station in New York, are what makes the heart of the show 'NewsRadio'. The characters are quirky and intelligent, and sarcasm is the watchword as they surprise one another with back-and-forth banter. Dave Foley plays the lead role of Dave Nelson, the cool-headed news director who tries but almost always fails to keep his troops in line. Created by Paul Simms, the show shares quite a few elements like the style of humor, the quirks of characters, and the radio station element with 'Frasier', making it a must-watch for someone who's a fan of the Kelsey Grammer starrer show.
2. Wings (1990-1997)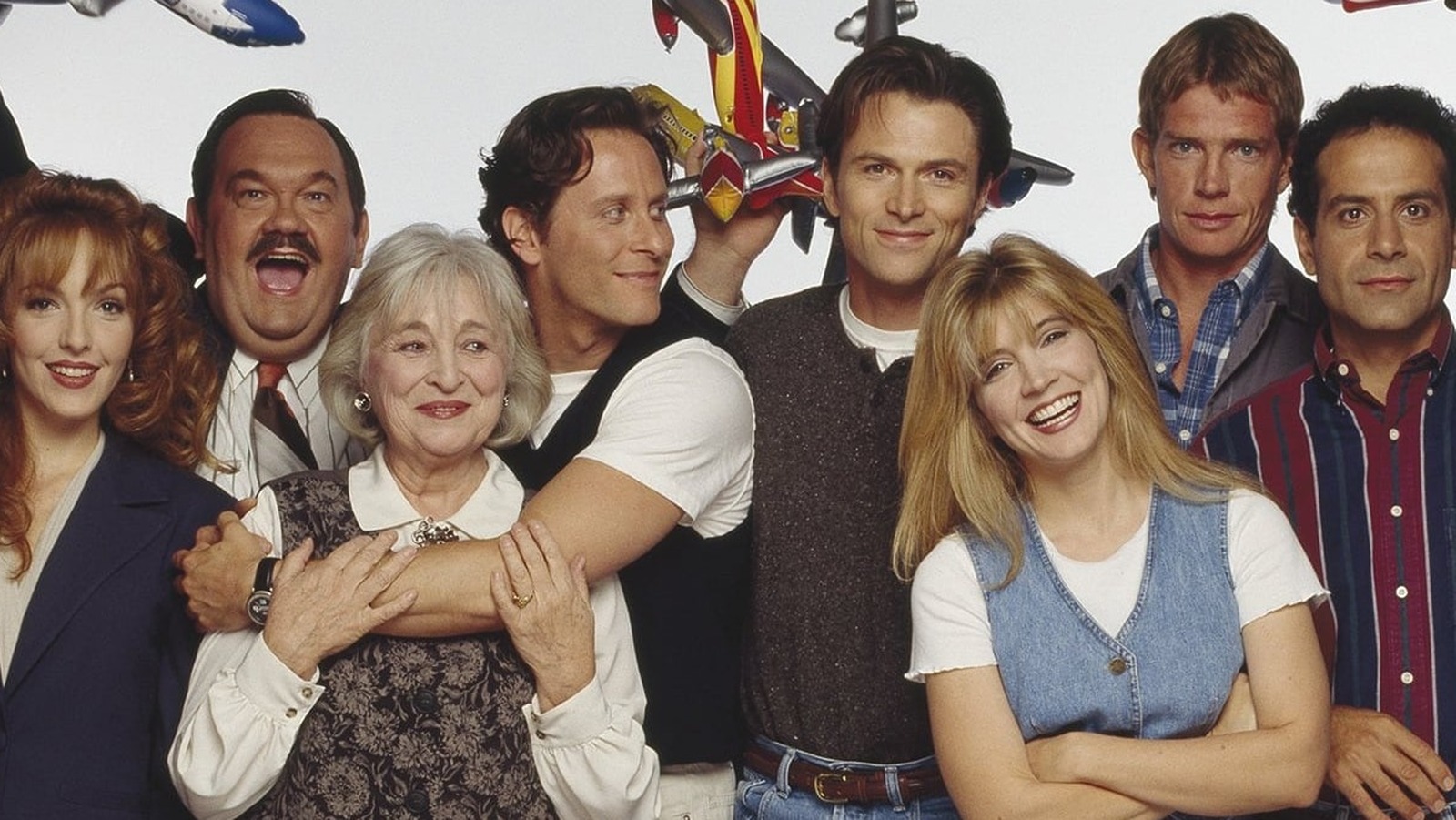 The trio of David Angell, Peter Casey, and David Lee, responsible for giving us 'Fraiser' are the minds behind 'Wings'. The plot of the show revolves around the brothers Brian and Joe Hackett, who are accompanied by their various eccentric friends and colleagues as they try to run an airline on the New England island of Nantucket, leading to some hilarious and absurd instances. Due to the fact that the show's creators are the same who created 'Fraiser', the influence of 'Wings' on the style and the kind of subtle humor 'Frasier' has is very evident and quite effective. If you enjoyed 'Frasier', then you'll definitely want to get your 'wings' on and watch this show.
1. Cheers (1982-1993)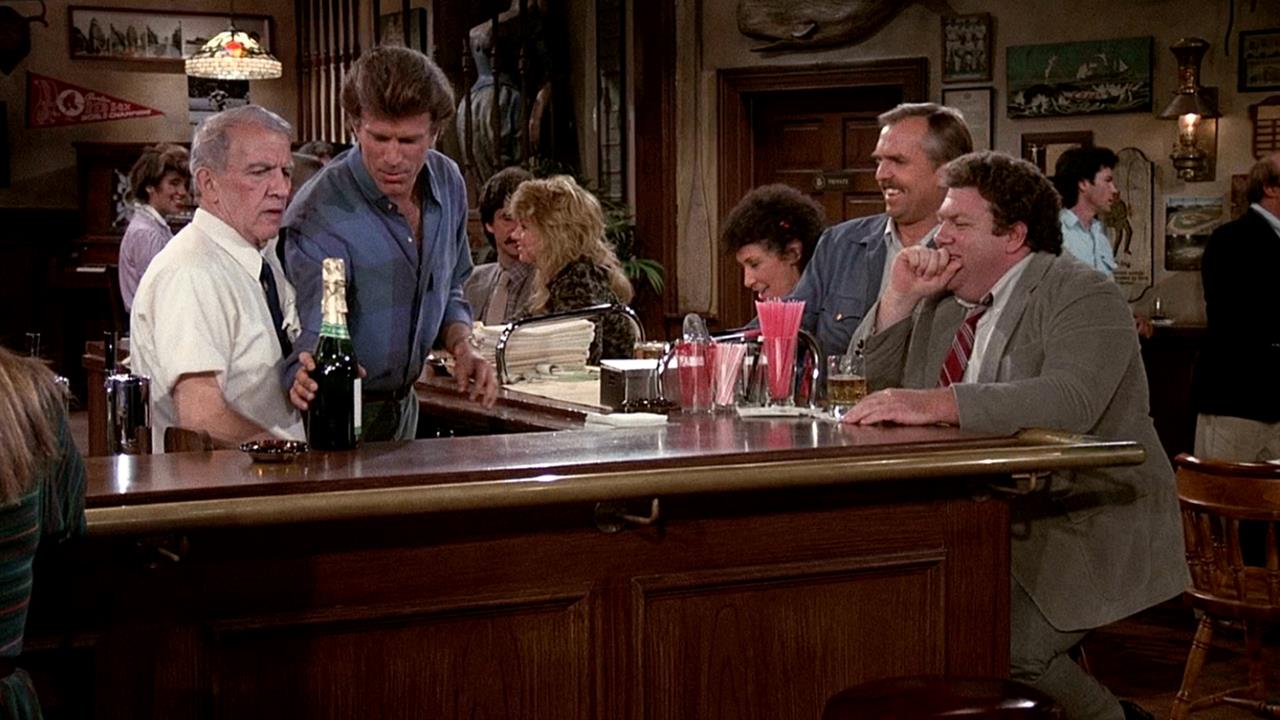 There would be no 'Frasier' if there were no 'Cheers'. The show that led to 'Frasier' centers around Cheers, a welcoming bar in Boston that is owned and operated by Sam Malone, a former relief pitcher for the Boston Red Sox. He hires Diane Chambers, a clever, prim, but recently dumped server, out of sympathy, but their mutual attraction leads to constant arguments. Adding to the dysfunction, the bar is full of eccentric people, like the cynical waitress Carla, the beer-loving accountant Norm, the know-it-all postman Cliff, and of course – Frasier Crane – who's introduced in the third season premiere of 'Cheers'.
Read More: Best Sitcoms Ever Made