6 friends. One coffee shop. A ton of memories. F.R.I.E.N.D.S. has been the go-to TV show for millions of people around the world with a wide ranging audience set from teens to young adults to even mature audiences. It is easily the most loved show in the world. Witty, hilarious and absolutely adorable at times, this show has a massive fan following all around the world, to the point that many of its dialogues and character quips are remembered and quoted verbatim to-date. It won't be an overstatement when I say that it is impossible to not like the show, such is its appeal. For all those who don't like the show, it is all a moo point.
A sitcom like 'Friends' and with that level of popularity comes once in decades, but there are other similar sitcoms out there that may help you in reliving some of the moments from them akin to when you watched them the first time in 'Friends'. Here's the list of TV Shows similar to Friends that are our recommendations. You can stream some of these shows like Friends on Netflix or Amazon Prime or Hulu.
25. Joey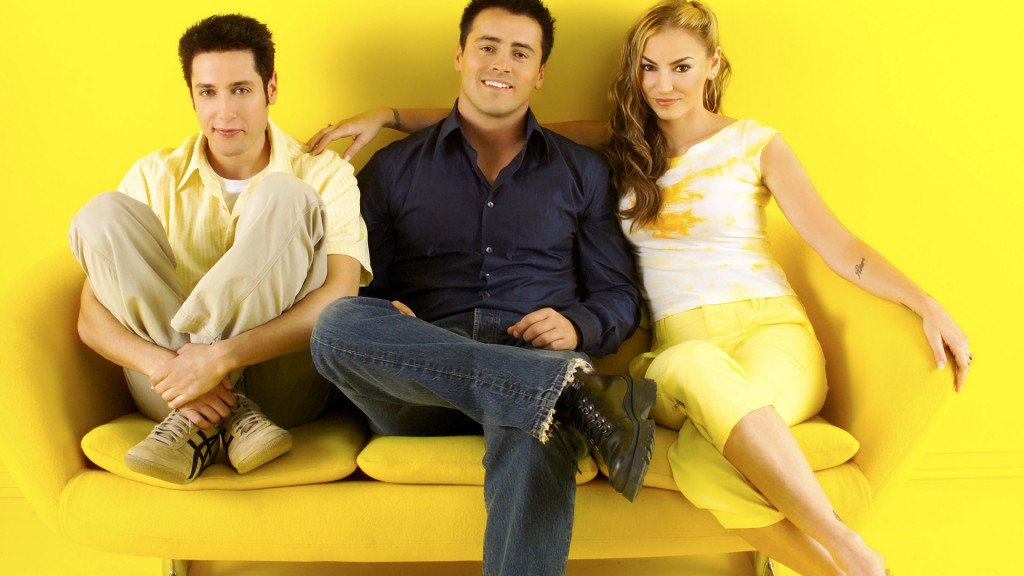 'Joey' is the closest you can get to revisiting some of that 'F.R.I.E.N.D.S' nostalgia, the spinoff series starring Matt LeBlanc as the eponymous Joey continuing his life as an actor and womaniser after the six friends decided to go their own ways. However, as nostalgia vehicles trying to recreate the magic of the original go, 'Joey' too falls flat after a number of episodes. It doesn't help either that none of the original makers were attached to the project, and that shows since the very essence of what makes Joey as a character so lovable seems missing. Joey Tribbiani is a character we all have come to love so much, but his spinoff show proves that too much of a good thing can indeed be bad. If you can skip the comparisons, this might actually prove fun for a few episodes.
Read More: TV Shows Like Family Guy
24. Full House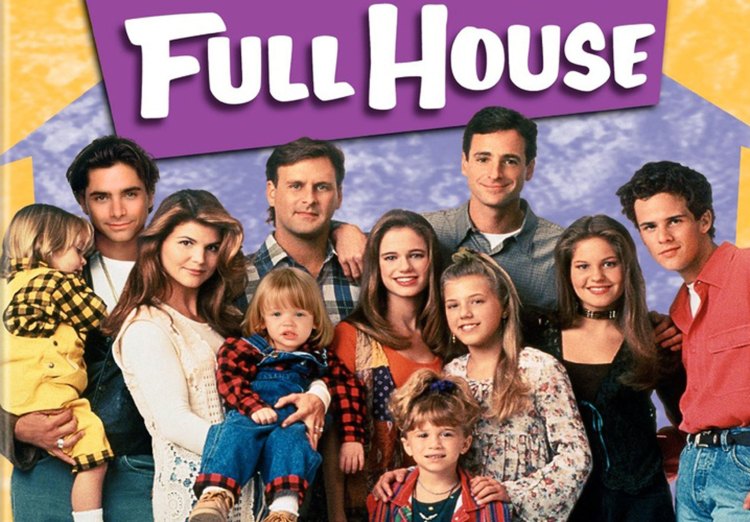 Compare watching an overwhelming documentary about the universe and creation itself to watching the madcap cast of 'Full House' battle the most trivial problems, and you may start to get a sense of what this show is trying to establish. 'Full House' is the kind of popular sitcom television that was essential after work viewing in the 80s. Even today, you can find adults in the IMDb user section reminiscing and gushing over the nostalgia this series invokes. While I had a chance to watch it very late, admittedly starting off with 'Fuller House' when it came to Netflix in 2016, and finding my way back, I find 'Full House' more well-rounded and well suited for family entertainment. A good peak into television in the 80s.
23. Coupling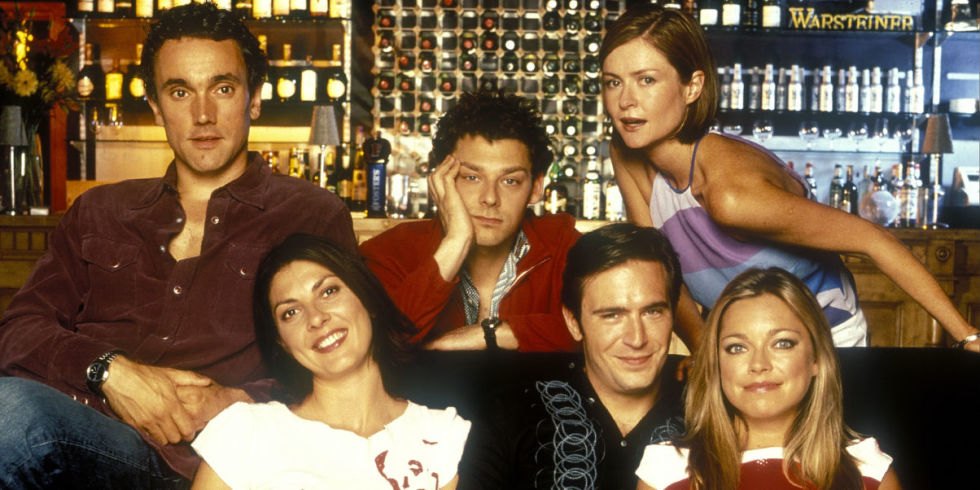 Not the pathetic American remake which completely ruined the name of this show. The original British show directed by Steven Moffat was one of the funniest sitcoms to have been made. Following a similar pattern like F.R.I.E.N.D.S. where there are 6 friends who discover love, life and sex through a series of adventures. What was so good about this show was the fact that both the male and female aspects were shown for the same incident, thus giving an insight into male and female thought processes.
Read More: TV Shows Like Dexter
22. 30 Rock

'30 Rock' is among the best comedies made for television, anybody even remotely connected to and aware of TV culture would be knowing that. Its plot bears only very thin resemblance to 'Friends', but I believe if Chandler were to continue with his corporate number crunching job, this is a lot what it would look like, minus the television part. Tina Fey, who is also the creator of the show, is the living breathing life of '30 Rock', and her repartee with Alec Baldwin with a signature wry sense of humour is perfect. Tracy Morgan is hysterical as the over the top star and so is Jane Krakowski. A well written show that experiments with a lot of different styles of humour including slapstick, over the top, sketch and witty.
21. New Girl
'New Girl' is the kind of harmless, fun, fluff comedy that you need to watch every once in a while to take your mind off all the heavy TV viewing, and as only that, it is perfectly serviceable. 'New Girl' is about Jess, who after a breakup moves into a new apartment with three single men. Zooey Deschanel stars as the protagonist, and plays her usually quirky, offbeat self to an extent that you begin feeling that the character of Jess was written keeping her in mind. The rest of the cast including Jake Johnson, Max Greenfield and Lamorne Morris is surprisingly good too in their respective roles. I watched 'New Girl' completely bereft of any expectations, but I must say that I was positively overcome by its refreshing simplicity.
Read More: TV Shows Like Arrow
20. Two and a Half Men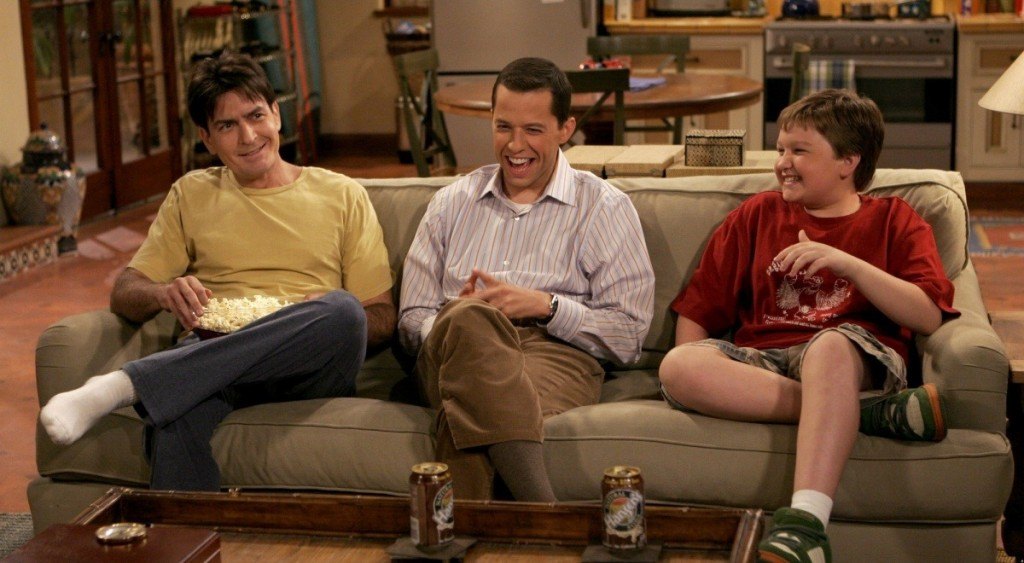 While actors quitting and being replaced is now a common phenomenon in the show-biz, no other show in recent memory was as affected as this one due to the departure of one of the cast members, not even as much as when Steve Carrell left 'The Office'. Admittedly so, the reason 'Two and a Half Men' was as solid as it was for the first eight seasons was Charlie Sheen, and it was only natural that his replacement would receive the backlash that it did. For the first eight seasons too, while the show wasn't the best out there by any means, it was one of the most popular ones, and Sheen's charismatic, funny and irreverent act as Charlie Harper kept it going. If nothing serves, you can always rewatch the first eight seasons of this classic, funny sitcom which sadly could have been one of the best shows of all time.
19. Superstore
I chanced upon this show by mistake, and it was genuinely worth it. Revolving around the employees of Cloud 9, 'Superstore' is charming and witty. It has some really hilarious characters especially Glenn. The show didn't open to good reviews but as the first season came to an end, audience and critics both showered a lot of praise on the show.
Read More: TV Shows Like The Vampire Diaries
18. Cheers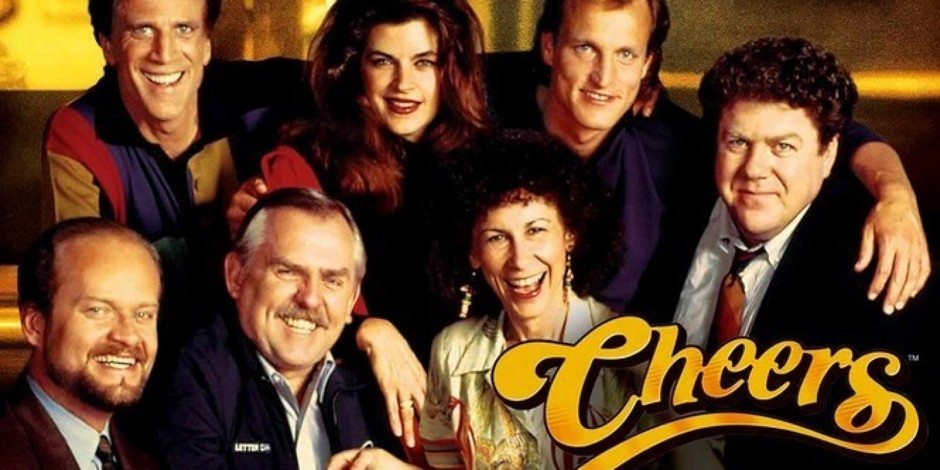 One of the most iconic TV shows on this list, Cheers is one of the finest sitcoms to have been made. Set in a bar called Cheers, the show revolves around the people of the bar and how they relax and talk in the bar. The show also tackles several problems like addiction, classism and so much more. It was a very progressive show considering it was airing since 1982.
17. Rules Of Engagement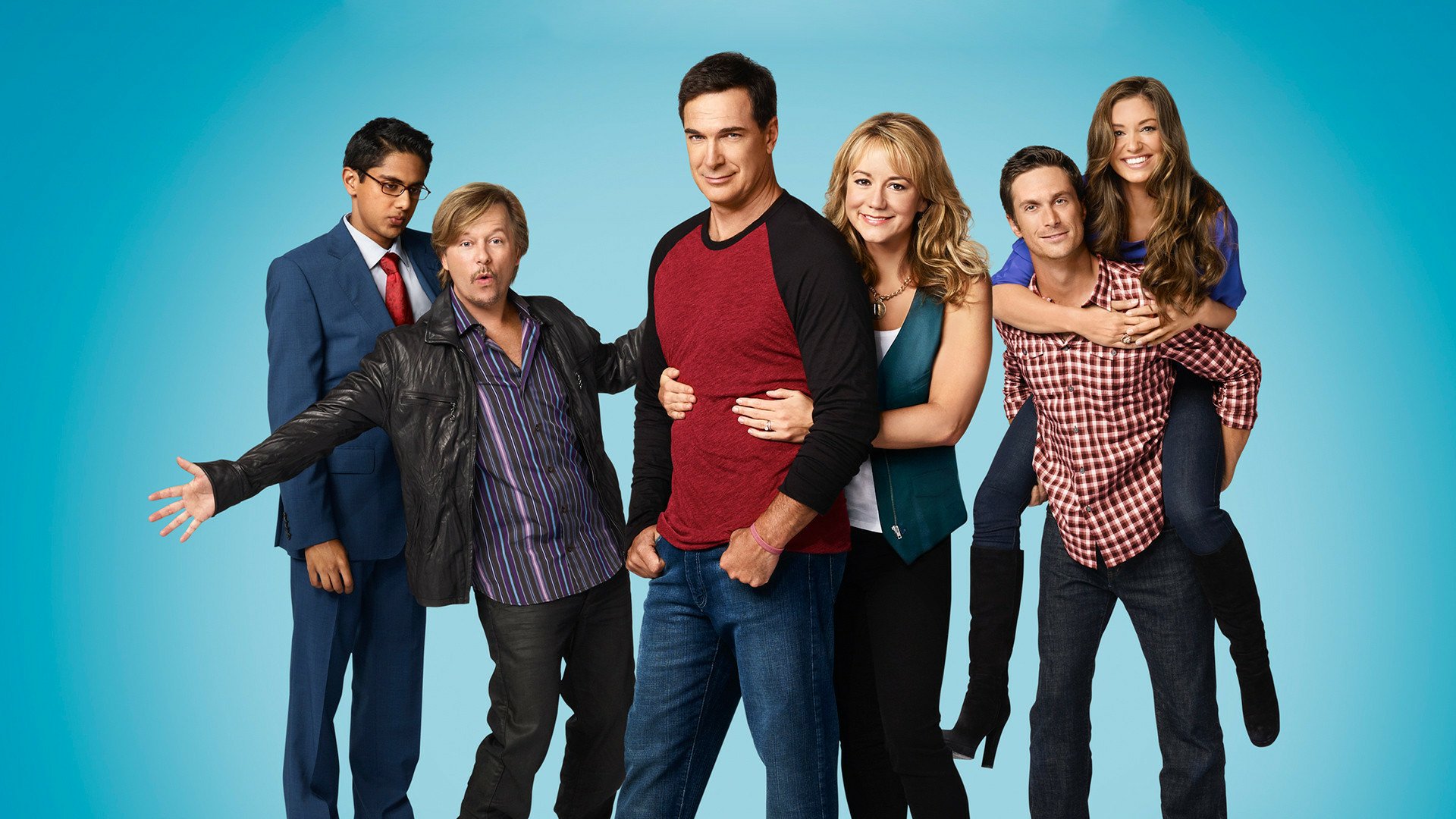 Rules Of Engagement isn't really a perfect sitcom. It has several flaws and may not really appeal to everyone. But you can't deny that it is really funny at times. Providing an insight into relationships by contrasting the life of a long married couple with a newly married couple and a single man. William H. Macy is again simply hilarious. The show is skippable, but is entertaining nevertheless.
Read More: TV Shows Like The Walking Dead
16. Friends with Better Lives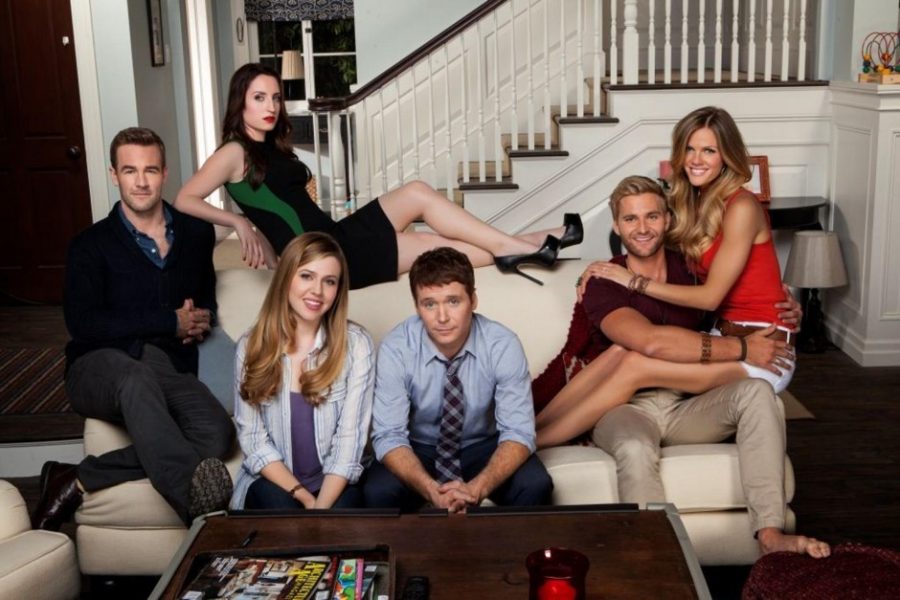 Oh, the potential this show had! Friends with Better Lives is certainly not perfect. It doesn't hold a candle to any of the shows on this list, but it should have been given a chance because some shows take some time to pick up pace. Unfortunately, the show was cancelled after just one season. Revolving around 6 friends, who think their lives aren't as great as their other friends, the show could have been a hit had it been given a chance.
15. Happy Endings
Happy Endings is another example of a show which thrived because it was given a chance to pick up slowly. Revolving around 6 friends and the difficulties they faced when the two friends who brought them together split up, Happy Endings didn't receive much acclaim in the first season. But the second and third season received immense critical acclaim. It is a heartwarming and sweet show which will bring you a smile at the end of the day.
Read More: TV Shows Like Suits
14. Scrubs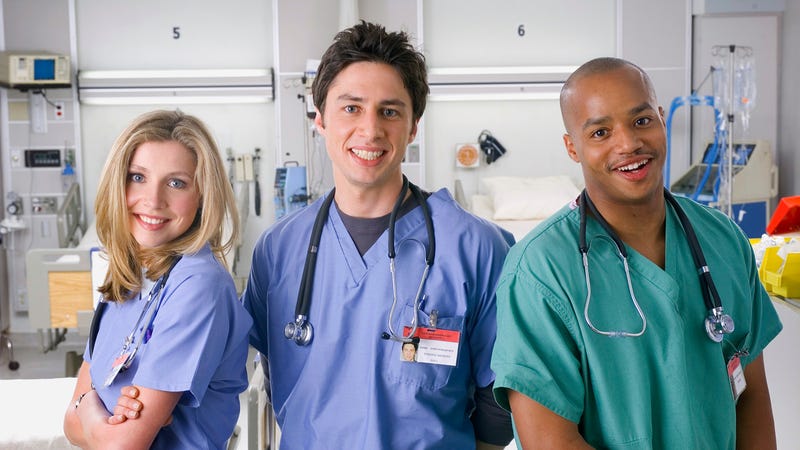 If there was a series made out of only J.D's sequences of fantasy, that alone would be worth a watch. Being singularly funny and innovative both n its humour and the single camera shooting style, and accompanied by Zach Braff's voiceover in the background, 'Scrubs' is a medical comedy, which I believed was a hard feat in itself to pull off, until I saw this show. In all its regular sitcom proceedings, there are insanely funny 'fantasy sequences' from the perspective of the show's protagonist, John Dorian, interspersed in the narrative that make the who thing twice as funny. There is no surprising insight into the profession here, there are other shows out there for that. 'Scrubs' is like any other workplace drama, set apart because of its story telling perspective, narrative style, and funny albeit at times silly writing.
13. M*A*S*H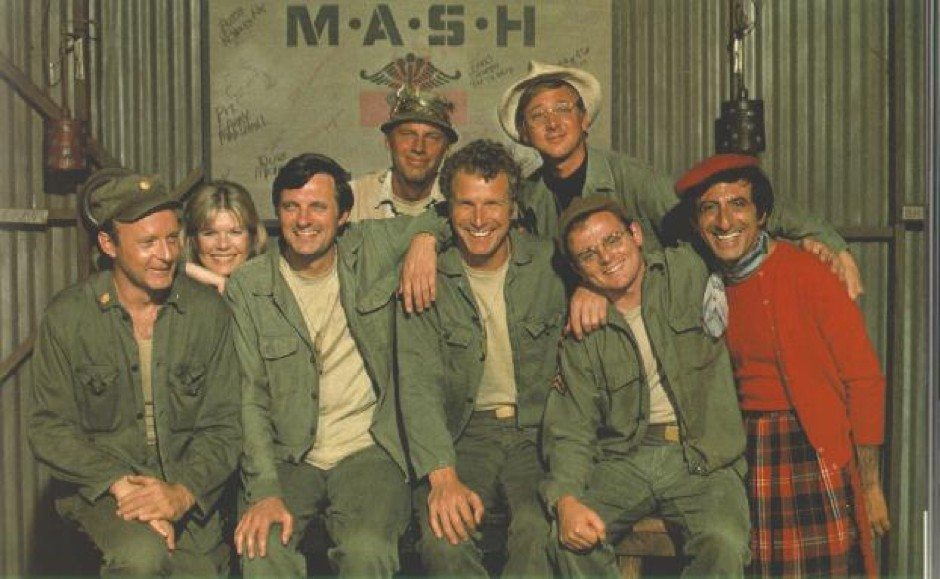 The oldest TV show on this list, M*A*S*H is a heartfelt dramedy about the various people working at the Mobile Army Surgical Hospital (MASH).Set against the backdrop of the Korean War, this show is widely regarded as one of the best sitcoms of all time for its originality and brilliantly written script. It is a show which has stood the test of time and still has a devoted fan following.
Read More: TV Shows Like The Office
12. Cougar Town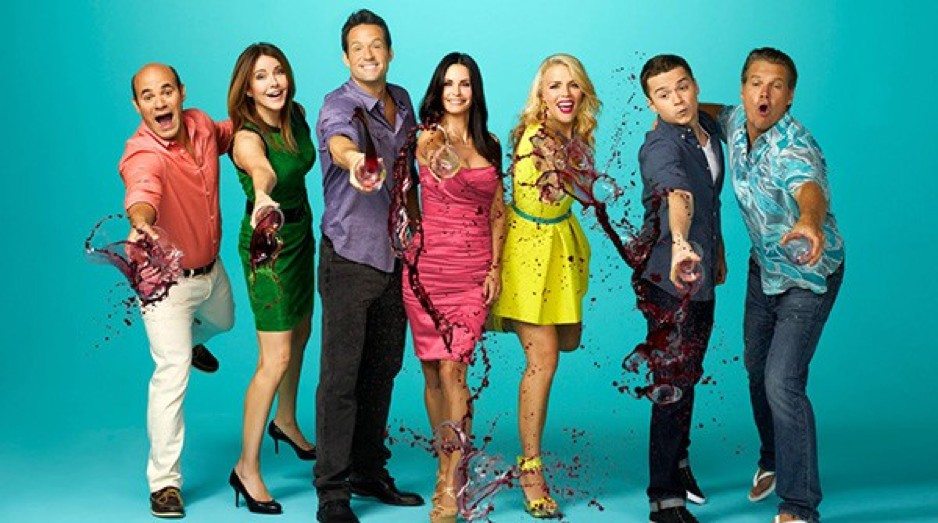 Cougar Town stars F.R.I.E.N.D.S's very own Monica (Courteney Cox). Cox plays Jules, a divorcee and her trials and tribulations as she goes about facing obstacles in life but with the help of her friends, she manages to successfully face them. It is a very sweet show, with doses of drama interspersed with the comedy. Courteney Cox is really good in this as well.
11. Community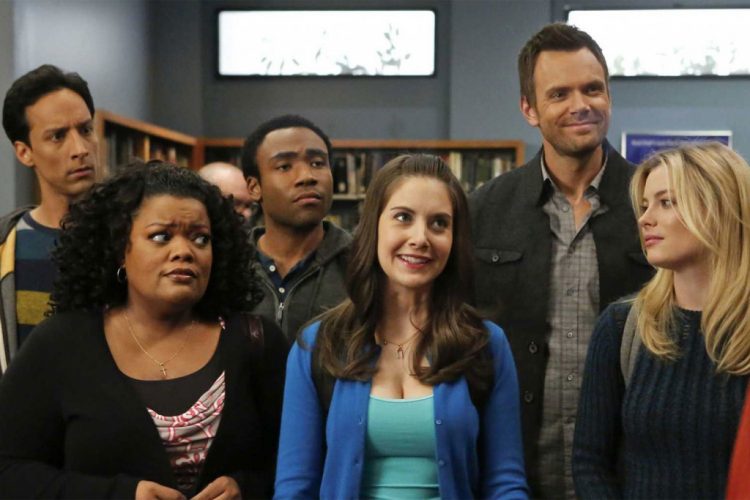 'Community' is about a bunch of misfits from different walks of life who find themselves a part of a study group in community college. 'Community' genuinely has the most refreshing treatment for a comedic show that I have seen in a very long time. The entire cast is very talented and well suited for their roles which is a major plus for a production of this nature, especially Joel McHale, Danny Pudi and Donald Glover. Ofcourse, the humour here is more earned since there are lesser punch lines and drafts, but if you give in to journeying with these characters with the kind of low brow yet inspiring, surrealist humour this show is famous for, I can guarantee that the returns will be more than rewarding.
Read More: TV Shows Like Supernatural
10. Modern Family
'Modern Family' is what you get when you pit a family consisting of a middle aged patriarch, his much younger wife often mistaken for his daughter, his real daughter and her slightly immature doting husband, and her gay brother and his husband together in the mix, and have them face common familial problems faced by most families out there. The result is sometimes disastrous, always funny and often heartfelt. The cast of this show is pitch perfect for the representation of their respective characters, especially Ty Burrell and Eric Stonestreet as Phil Dunphy and Cameron Tucker. While the first five seasons of the show were uproariously funny, the show gained much of its reputation for slipping in genuine feel good family moments in the middle that all of us could instantly relate to. The seasons following that have seen the show on a gradual downward slope, but nonetheless, as a whole, 'Modern Family' is one of the best currently ongoing sitcoms out there.
9. It's Always Sunny in Philadelphia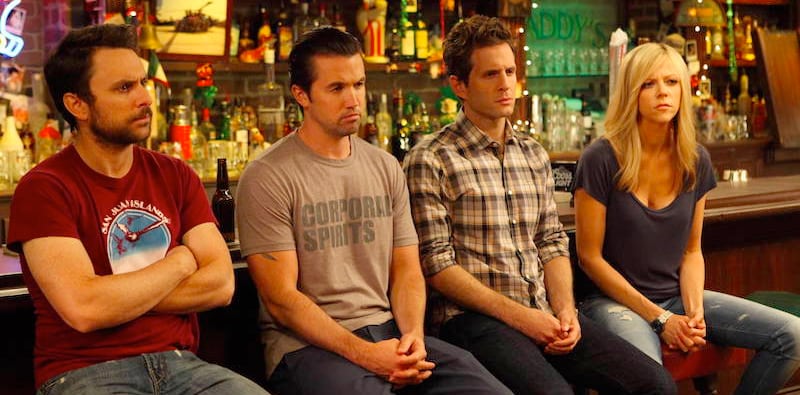 This is the show that put my search for an irreverent, dark, adult centric comedy in live action to rest. 'It's Always Sunny in Philadelphia' centres on the ludicrous, crass and debauched exploits of "the gang", and there is nothing, virtually nothing that qualifies as too much or out of bounds of socially acceptable behaviour for them. Political incorrectness and inappropriate insults just flow through in conversation, and the good part is that no one is spared. One of the longest running sitcoms, and currently in its thirteenth season of production, the show is truly great and deliciously funny in a twisted sense (although the humour may be dismissed as tasteless by many), holding its head high despite, just like its protagonists.
Read More: TV Shows Like Chuck
8. Parks and Recreation
When you watch 'Parks and Recreation', you will realise why all its comparisons to 'The Office' are inevitable. The narrative structure and documentary style is almost the same, with the difference of setting in a government parks and recreation department office, although I do feel that where 'The Office' employed increasingly awkward situations to mine laughs, here it is actually more amicable humour on display. 'Parks and Recreation' is one of the few shows that actually saw an upward graph starting from season one, with the makers actually taking notes from audience feedback, especially on Leslie Knope's character that saw a lot of changes in the second season. Amy Poehler as Leslie Knope is such a positive, bright presence, ably supported by Nick Offerman, Aziz Ansari and Chris Pratt, all of them exceptional performers. Throughout a feel good series, 'Parks and Recreation' went on for just the perfect duration and had a hearty farewell. Fans of the show couldn't have asked for better.
7. Arrested Development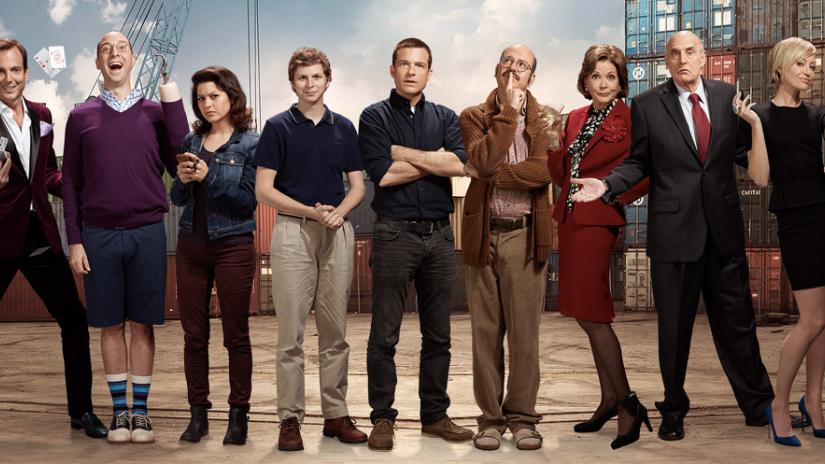 When the cast includes names like Jason Bateman, Will Arnett, Michael Cera and Jeffrey Tambor, I expect nothing less than a laugh riot, and you get exactly what you bargained for in 'Arrested Development'. In fact, the cast and their brilliant performances are only half of it; the writing is smart and just as brilliant, if not more. Currently in its fifth season, the show has somehow managed to consistently score straight A's, eventhough its production has been non consistent to say the least with gaps varying between five and eight years between seasons. Currently one of the highest rated sitcoms on television, and sure to be among the greatest ones ever made if they keep it going with the current standards, 'Arrested Development' puts the fun back in dysfunctional.
Read More: TV Shows Like Criminal Mind
6. Brooklyn 99
'Brooklyn 99' is my current go to show when I need to add a bit of dash to my day. This insanely funny show is about the cohorts of the 99th NYPD precinct in Brooklyn, and revolves around the lives of primarily four NYPD detectives, their sergeant, their captain, and his secretary. While I'm sure the activities of a police precinct are far from what is shown on the show, I'm also sure procedural accuracy is not what the show aims for. What it does aim for is to make its audience laugh, sometimes uproariously, and that it does. Like any great sitcom, the characters and their camaraderie are what add life to the gags and jokes, and unsurprisingly that is the case here too. Most of the laughs are mined from the cast's impeccable chemistry and some usual workplace shenanigans. Apart from that, kudos to the show for its depiction of Captain Raymond Holt as a homosexual character free from any stereotypes, and the creation of Gina Linetti, the human form of the 100 emoji.
5. Seinfeld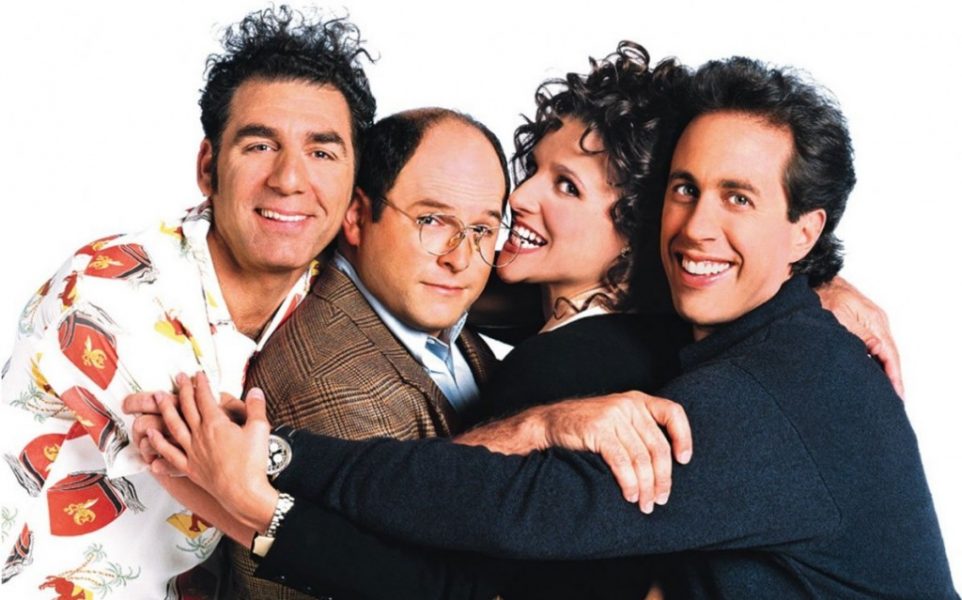 Arguably, the best sitcom to have ever been made. Seinfeld is one of the funniest TV shows I have seen. Seinfeld appealed to us because it doesn't rely on melodrama and overt sentimentality. It focuses on providing to us exactly what we want: comedy. It isn't really a show about anything as such. Each episode is generally focusing on a different story or adventure. Jerry Seinfeld is obviously the star of the show, playing the lead, but the show is stolen by George Costanza, one of the most well-written sitcom characters ever.
Read More: TV Shows Like Prison Break
4. The Office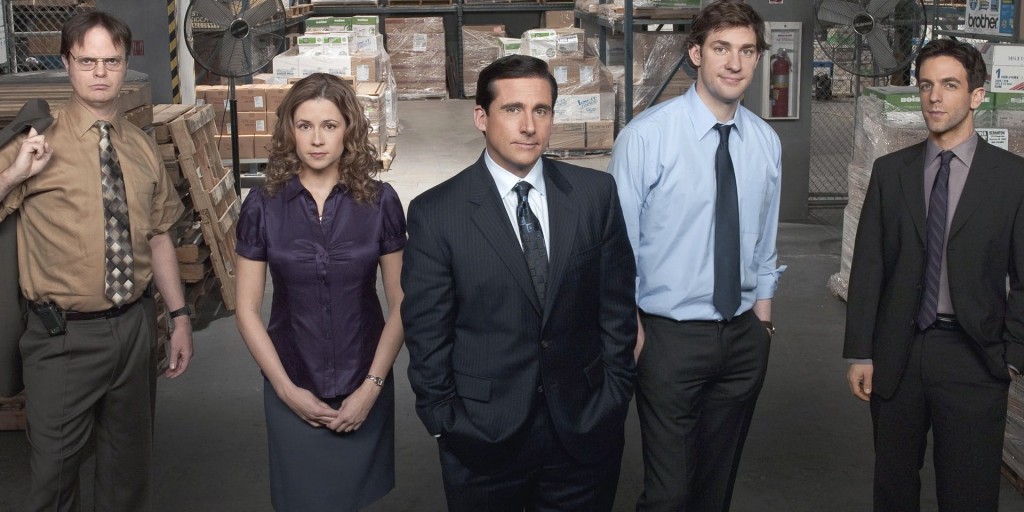 One American adaptation which was as good, probably even better, than the UK one. The Office is about the lives of employees in a business firm. Steve Carrell is simply brilliant as Michael Scott, one of my favourite sitcom characters through the years. This show is so good because it is a bit more of subtle humour than some of the other shows on the list. Despite losing steam towards the end of the show, The Office is still a sitcom that any F.R.I.E.N.D.S. will absolutely relish.
3. That 70s Show
That 70's show is among my personal favourites on this list. I simply love the setting of the show and how well each of the characters are written. Largely based in Eric's basement, the show shows a warm friendship between these youngsters as they face adversities in life together. With some brilliantly written characters and especially Red, Eric's dad, who is absolutely badass, this show is certainly one of the most entertaining sitcoms to have ever been made.
Read More: TV Shows Like American Horror Story
2. The Big Bang Theory
The Big Bang Theory is one of the most popular shows to be running at present. If the previous generation had F.R.I.E.N.D.S and Seinfeld to get them through their youth, the new generation has TBBT. One of the wittiest shows to have been written, this show isn't just another stupid sitcom. With doses of science mixed in, this is a smart, nerdy sitcom that will cater to any and all sitcom fans. Sheldon Cooper is one of the most iconic sitcom characters ever with his awkward brilliance as a scientist and great sarcasm.
1. How I Met Your Mother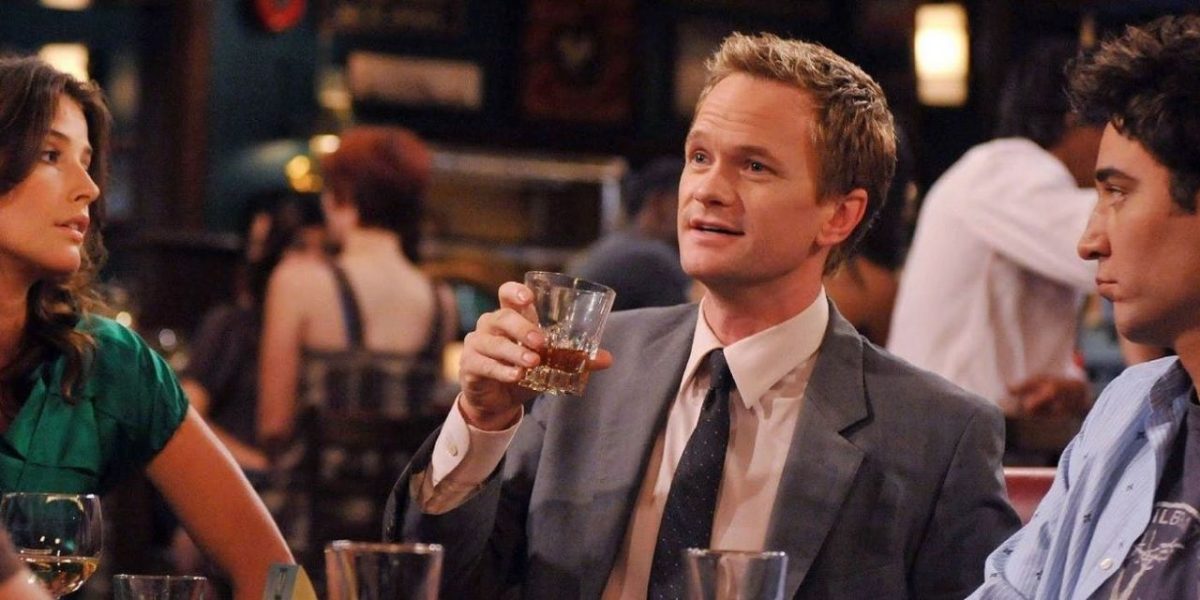 Barney Stinson. Two words that are responsible for taking the show to its current reputation. How I Met Your Mother is so identical to F.R.I.E.N.D.S that it is inevitable that comparisons will be drawn to it. In my opinion, F.R.I.E.N.D.S is certainly much better, but it is not possible to not like HIMYM. It is a cute show, which does better than F.R.I.E.N.D.S in some aspects, though F.R.I.E.N.D.S is the better show. Neil Patrick Harris steals the show as Barney Stinson. He is stylish, sarcastic and has an outstanding sense of humour. In short, this show is LEGEN-wait for it, and I hope you're not lactose intolerant because the second part of that word is DARY!
Read More: TV Shows Like How I Met Your Mother