The psychology of a serial killer has always been a fascinating issue, and shows like 'Dexter' take advantage of this interest. The creators of such shows play with our love-hate relationship with the murderous protagonists. While we scorn the gory things that they do (if you don't then get yourself checked!), we are looped in their lives which make us a bit attached to them. Dexter's journey was one such story, and for eight seasons it wrapped itself around the brains of the viewer, meddling with it and creating sympathy for the devil! It has been a while since the crimes of 'Dexter' came to end.
While there are always documentaries that are truer insight into the lives of the real serial killers, sometimes we just need a well-written story, with good actors and a dark tone to rattle our brains. To suit your appetite, here is the list of TV shows similar to 'Dexter' that are our recommendations. You can stream some these shows like Dexter on Netflix or Amazon Prime or Hulu.
18. Homeland (2011-2019)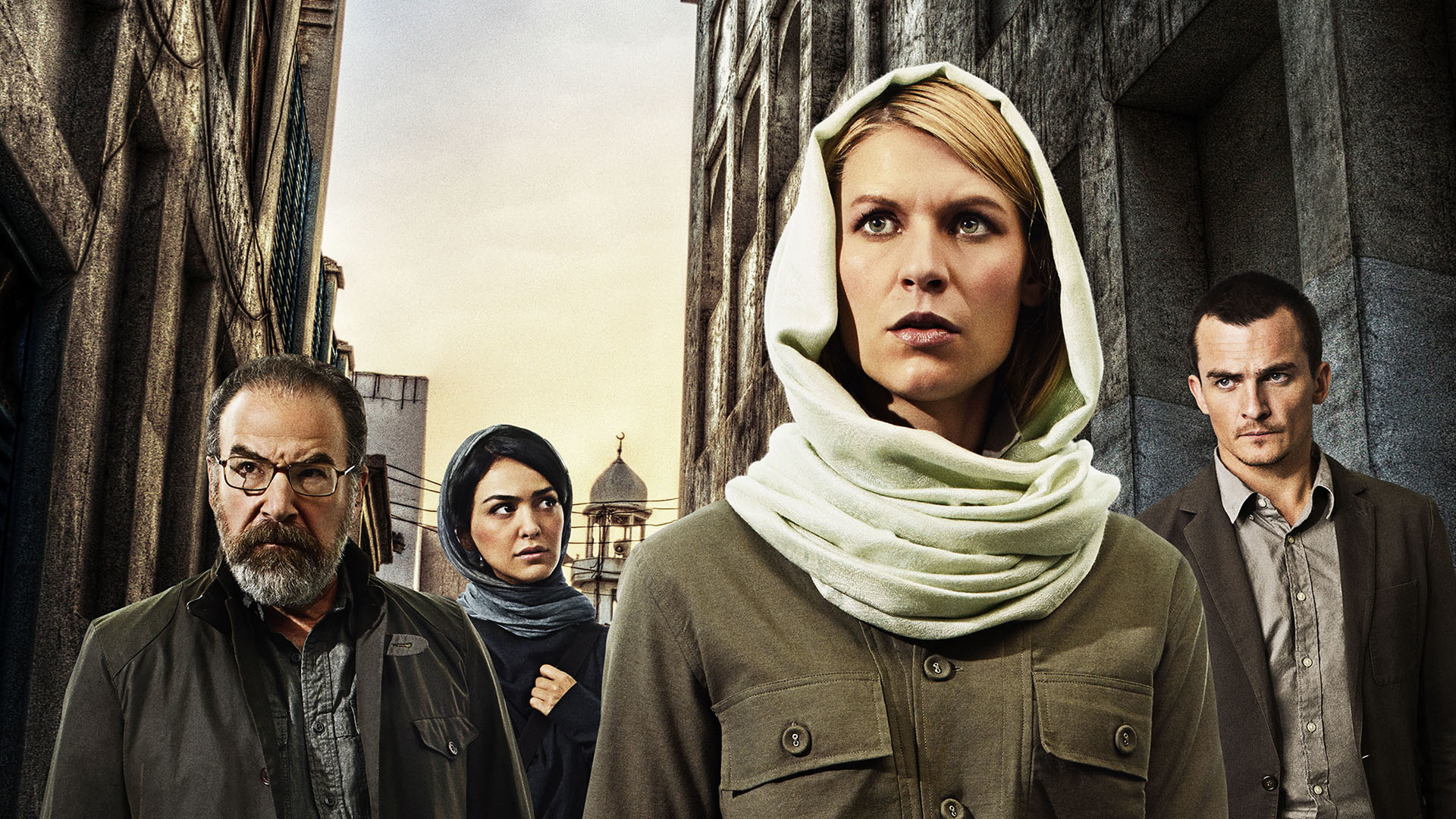 'Homeland' became a national phenomenon when it first released. The pioneering action sequences and unprecedented depth in research caught everyone's eyes and made it the most popular show around. It revolves around CIA operative Carrie Mathison, who is on the lookout for an American prisoner ,who may have joined forces with Al-Qaeda. Released from hostage after eight years, Marine Nicholas Brody becomes her suspect. The premise of the first season has obviously changed and developed. The outstanding work from the cast, especially that of Mandy Patinkin, has won the shows numerous accolades, also winning for various other aspects, including the Emmy for the best series.
17. Narcos: Mexico (2018-)
'Narcos' is one of the most successful shows of 'Netflix'. Its story ended after the third season. But, the war for the drug-world didn't. 'Narcos: Mexico' brings a fresh story to the audience with a considerable change in scenery. While 'Narcos' followed the organized world of Pablo Escobar, its sister show starts with a time where the world of drug trafficking hasn't, yet, found its king. Felix Gallardo is working his way up, bringing together the factions that need unifying in order to build a drug empire in Mexico. The show explores the roots of the world that have now taken a hold of the drug business today.
16. Sharp Objects (2018)

'Sharp Objects' is one hell of a show, while I also admit that it is increasingly difficult to watch. Unfailingly, the show has a very niche group of audience it would appeal to. It operates simultaneously as a whodunnit, an examination of the psyche of a handful of broken women and their upbringing, while diving deep into the complex web of emotions and thoughts that constitute a person, also represented by random, quick cuts in scenes showing seemingly unrelated visuals derivative of the protagonist's conflicted state of mind. Kudos to the makers for retaining the essence of the novel in almost all aspects, and bringing to us a show that is increasingly well made and incredibly well acted. Such productions are rare, and one should consider oneself bereft of the very best 2018 had to offer if you fail to catch this one.
15. Person of Interest (2011-16)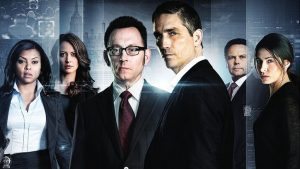 One of the biggest selling points of The Following was the sense of urgency. We knew that if not stopped on time Carroll and his murderous cult would keep on killing. This thoroughly engrossing show by Jonathan Nolan is much like that in terms of urgency. The plot follows a reclusive billionaire who builds a machine that can detect if a person is dangerous or in danger. Feeling helpless at not being able to do anything, he enlists the help of a talented ex CIA operative Mr. Reese. Together they prevent bad things from happening under a crunched time frame. This urgency will surely be a familiar territory for lovers of The Following.
Read More: Shows Like 'Twin Peaks'
14. American Crime Story (2016-)
If crime gets your blood pumping and gets you all excited, then you need to look no further. This is one of the best crime shows out there at the moment. A true crime anthology with standalone seasons, the first season dealt with OJ Simpson's case and the second is about Gianni Versace's assassination. A third and fourth season is already in the pipelines with the third likely to be based during the aftermath of Katrina and the fourth will be the delicious Clinton-Lewinsky scandal. What's more exciting than charismatic fictional criminals? Real life crimes and their fictionalized narrations. So don't wait, really, tune into this show and Joe Carroll will soon exit your mind.
Read More: Shows Like 'True Detective'
13. Top of the Lake (2013-)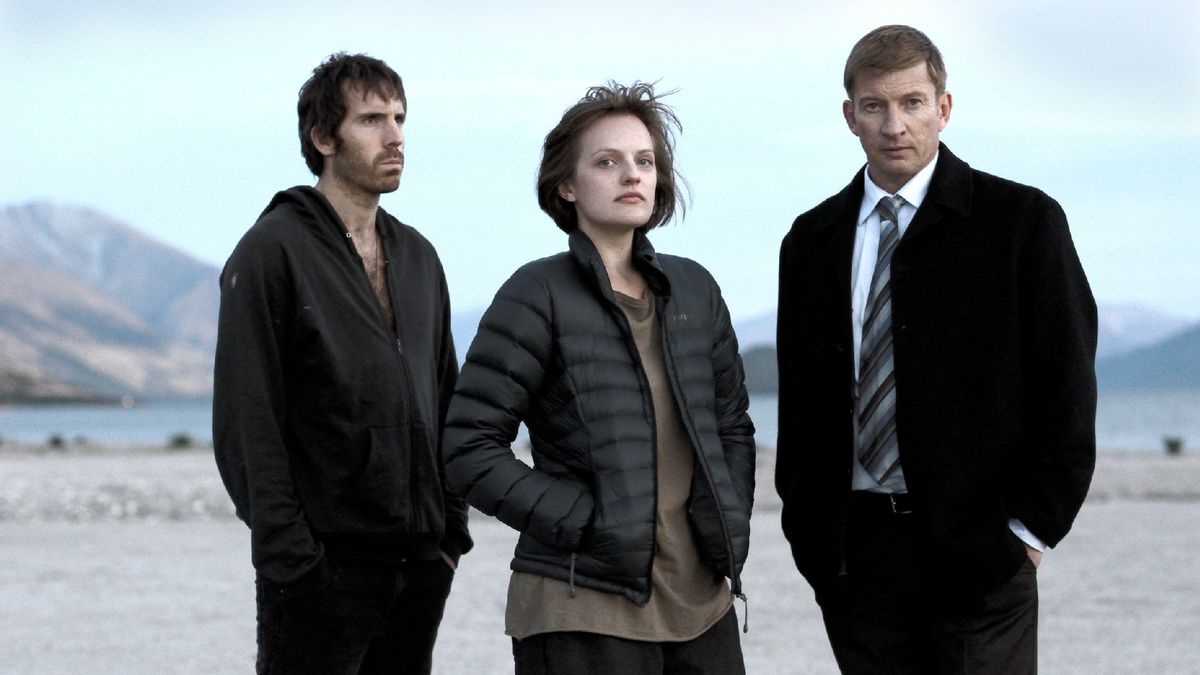 Before Elisabeth Moss impressed us with her performance in 'The Handmaid's Tale', she played the role of Detective Robin Griffin who looks into the disappearance of a 12-year-old girl in New Zealand. She had received a Golden Globe for Best Actress in a Miniseries back in 2014 for her portrayal of Griffin. This show was lauded for its well-developed plot and the central narrative of the lead female character's story-line, emphasizing on her experiences and perspective as a woman.
Read More: Shows Like 'Prison Break'
12. Marcella (2016-)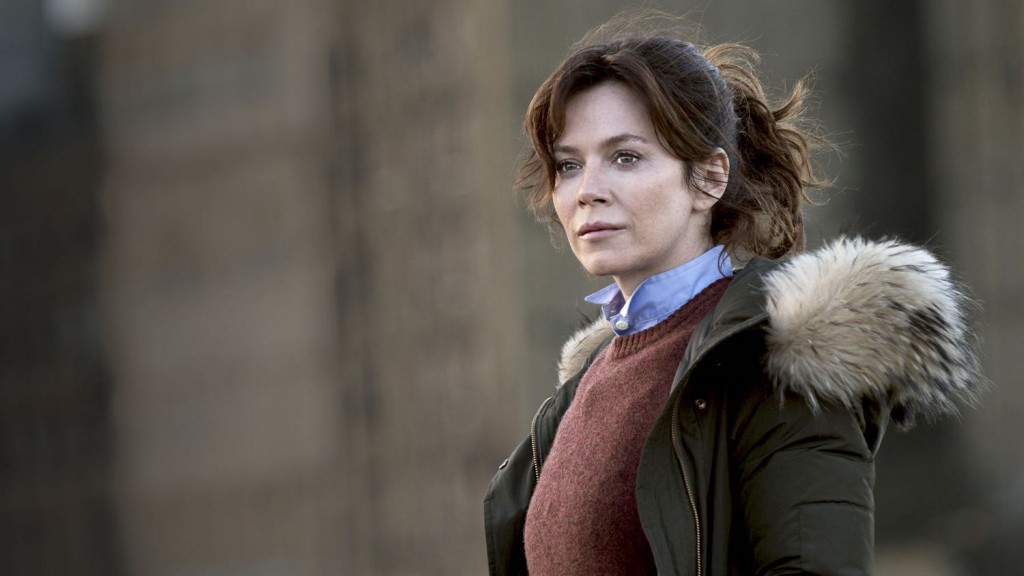 From the creators of 'The Bridge' (another show featuring on this list), comes the story of a former detective who is called for help in solving an 11-year-old case. The hunt for this serial killer leads Marcella Backland to things she had left behind a long time ago. All the while, she has to try to pull together her private life that is already in pieces.
Read More: Shows Like 'Once Upon A Time'
11. The Following (2013-2015)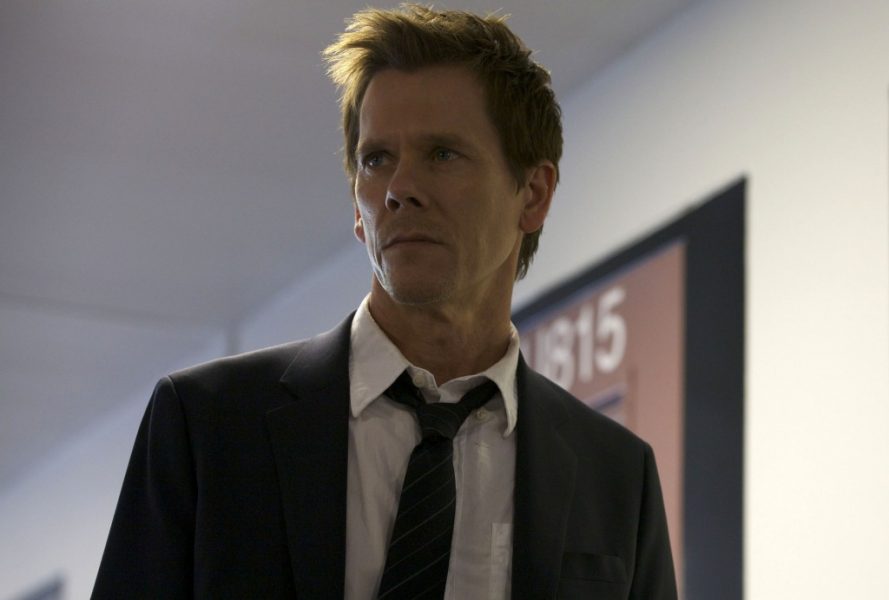 If the thought of one serial killer roaming about was frightening for you, think about the cult of such fanatical killers, connected to each other due to their like-mindedness on killing people. This is what Kevin Bacon's FBI agent Ryan Hardy deals with, in this show. It follows the story of Hardy's attempt to catch serial killer Joe Carroll, played by James Purefoy, who has surrounded himself with a legion of people, matching with his thought process.
Read More: Shows Like 'Once Upon A Time'
10. The Bridge (2013-2014)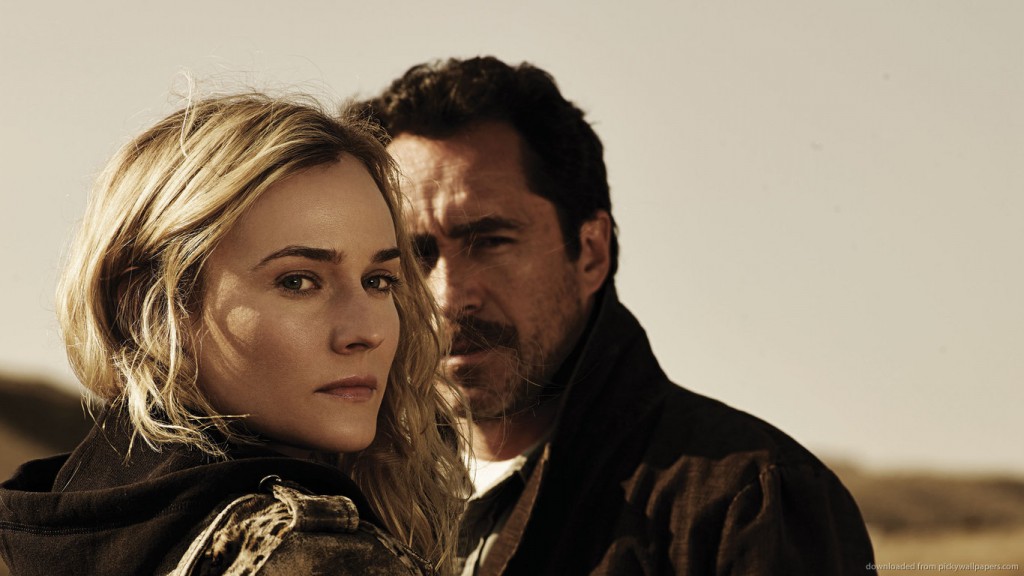 While its original, Danish counterpart is still up and running, this American show is another in the league of 'good but audience deprived' shows. A dead body is found on a bridge on the American-Mexican border. Two detectives from both countries conduct a joint investigation to uncover the identity of the murderer who keeps flipping from one side of border to the other.
Read More: Shows Like 'The Following'
9. The Killing (2011-2014)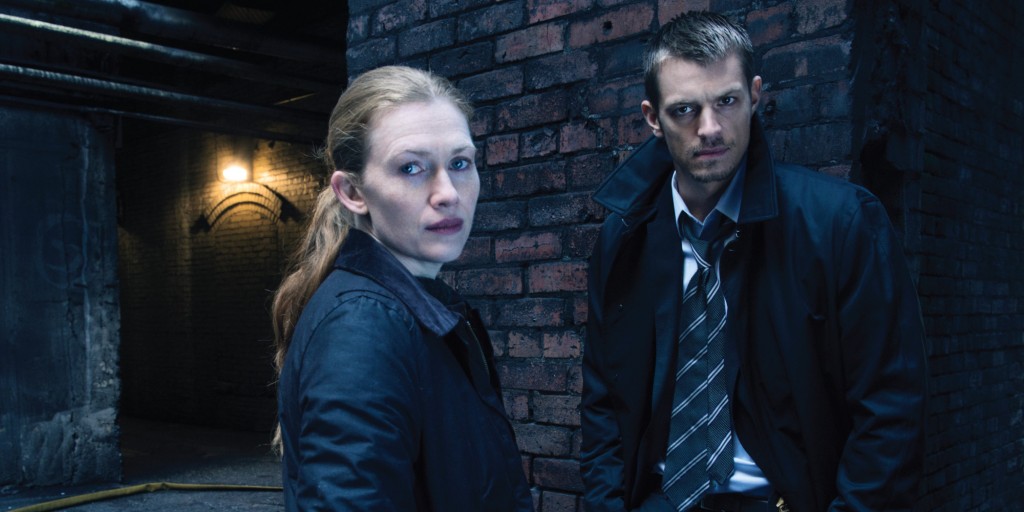 Another show that is an American adaptation of a successful Danish show, it follows the story of detectives Sarah Linden and Stephen Holder. It is known for its dark premise, approach of storytelling and remarkable performances from its actors. If you need a taste of something better, you could jump right to its original Danish counterpart.
Read More: Shows Like 'Scandal'
8. The Fall (2013-2016)
Before Jamie Dornan was the sadistic womanizer Christian Gray, he was a serial killer loose on the streets of Belfast. 'Fifty Shades of Gray' had created a very, very dull impression of Dornan. I didn't take him seriously, until I watched this show. His portrayal of Paul Spector was unnerving at times and eerily good, too. Like 'Dexter' we got an insight into Spector's life, and while both justified their actions differently, they were still killers in the end.
Read More: Shows Like 'Sex and the City'
7. Broadchurch (2013-2017)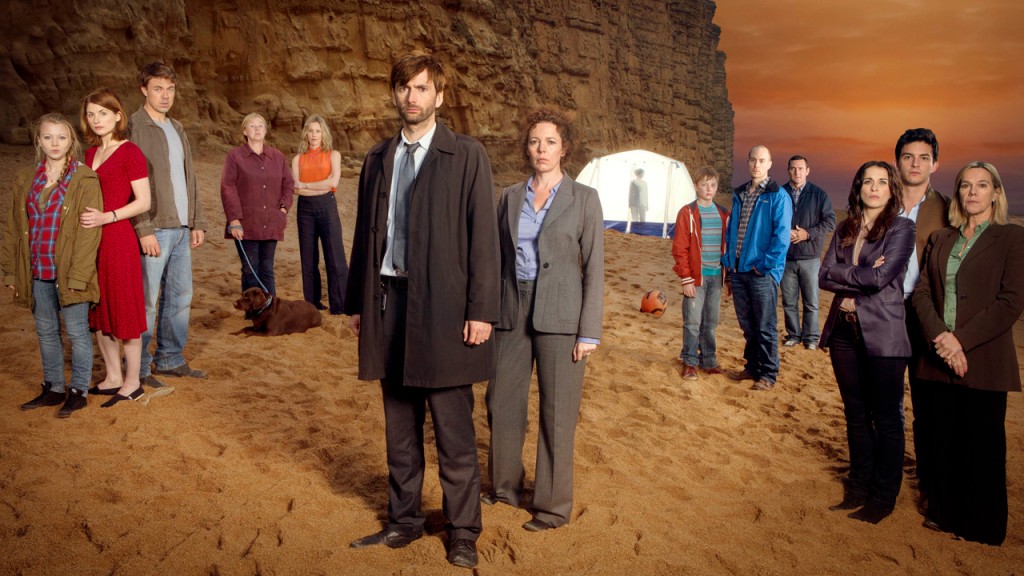 Another British show in the list, it focused on the investigation of a boy's murder. David Tennant and Olivia Colman played the roles of the detectives Alec Hardy and Ellie Miller, respectively. With such actors in its pocket, this show met with critical acclaim. Its strength also lay in the fact that while its heroes were strong characters, its villain was even better.
Read More: Shows Like 'Southland'
6. Bates Motel (2013-2017)
Starring young English actor, Freddie Highmore and 'The Conjuring' fame Vera Farmiga, this psychological thriller is the re-imagining of characters from Hitchcock's 'Psycho'. It focuses on the story-line before the events in 'Psycho', so even if you haven't seen the film, you wouldn't be missing out on anything. Profiting from a well-written story and strong performances from its lead actors, this suspenseful show manipulates your brain in its own fascinating way.
Read More: Shows Like 'Orange is the New Black'
5. Twin Peaks (1990-91, 2017)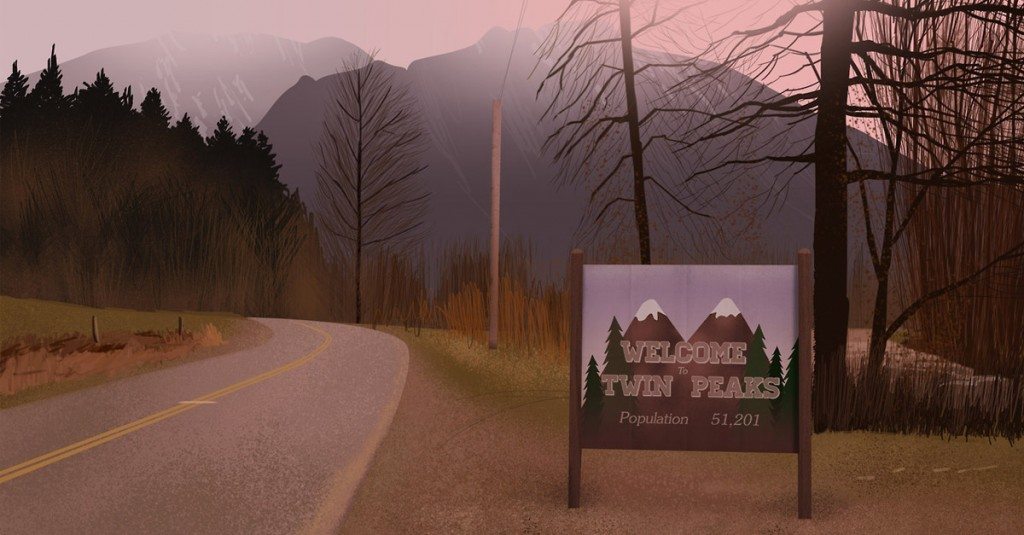 This show is the creation of David Lynch, known for movies like 'Eraserhead' and 'Mullholland Dr.' Another cult classic, this show suffered with the lack of audience, due to no fault of its own. Set in the fictional town of Twin Peaks, it follows the investigation into the murder of a schoolgirl Laura Palmer. Like other works by Lynch, this show was quite different from its contemporaries. It had an uncanny touch, lingering on the boundaries of supernatural, but not quite there. Owing to a cult following that it gathered over the years, a revival was commissioned for it. And that, too, met with critical acclaim.
Read More: Shows Like 'Twin Peaks'
4. Luther (2010-)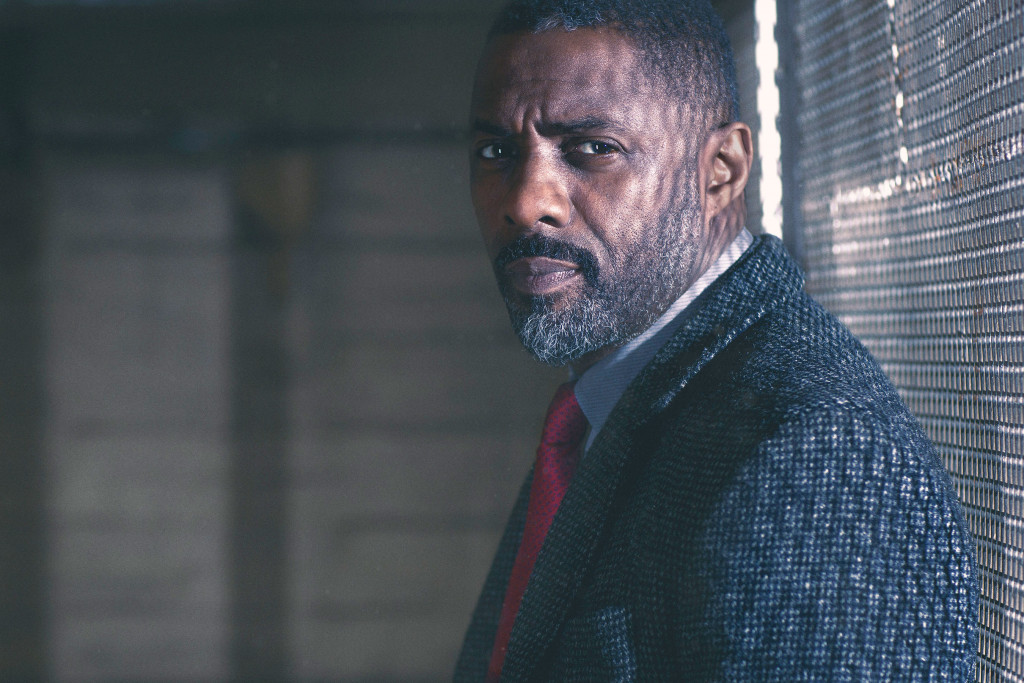 Enough with all-male psychopaths! This brilliant show got us a much called-for murderous woman. Alice Morgan, played by Ruth Wilson, is John Luther's, played by Idris Elba, nemesis. With a captivating story-line, supported by compelling performances from its lead actors, this show is known for adopting a darker tone with every season.
Read More: Shows Like 'Lost'
3. True Detective (2014)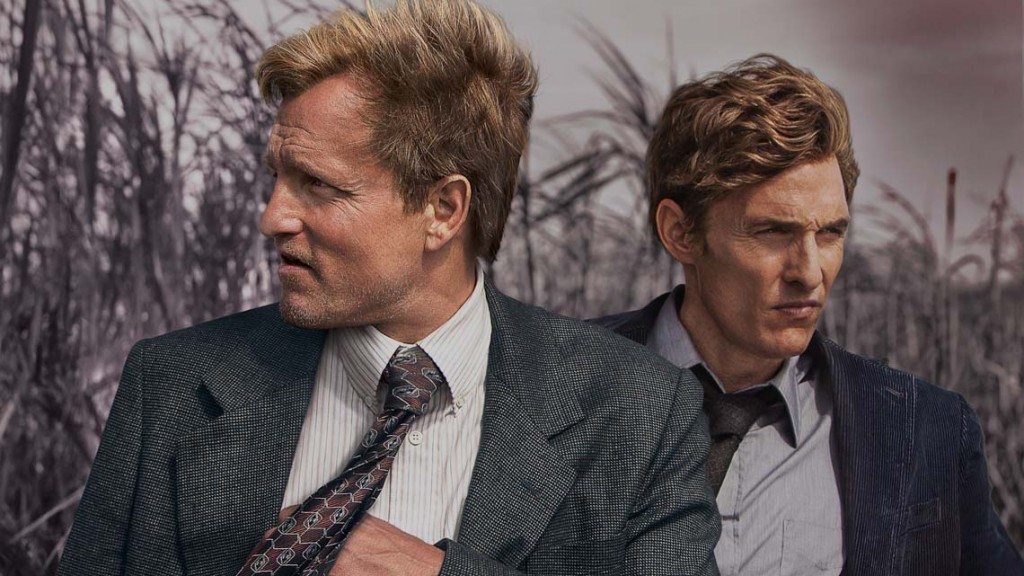 The first season of this show was absolutely gripping. Rather than showing the side of the murderer, it focuses on the story of the detectives who investigate the case. With strong performances from Matthew McConaughey and Woody Harrelson, its compelling story-line has been constructed around a non-linear narrative. However, I should warn you in advance, don't move on to the second season. It was an utter trash! Just stick to the first one, and revel in its brilliance.
Read More: Shows Like 'True Detective'
2. Hannibal (2013-2015)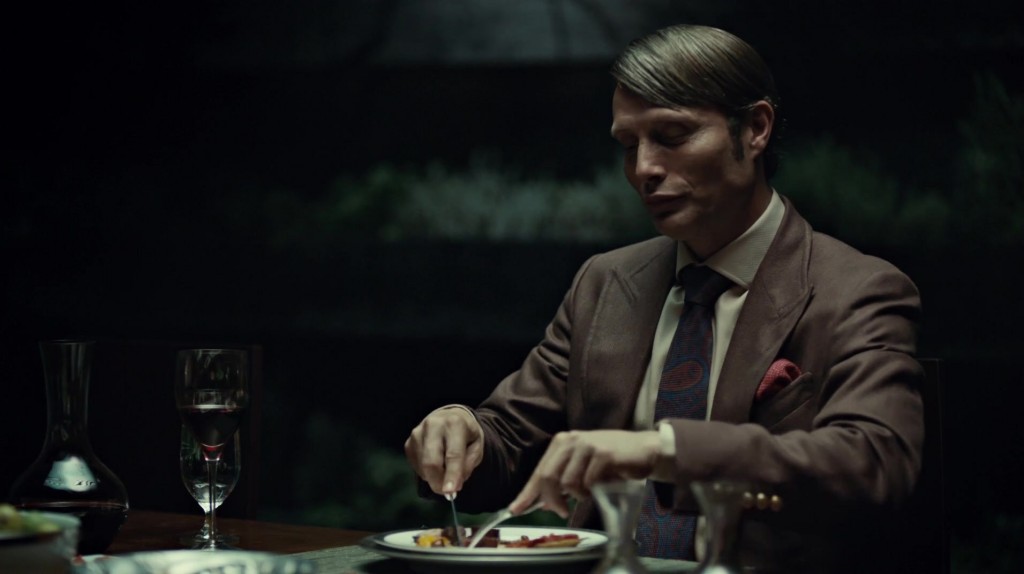 Ever since Anthony Hopkins dazzled us with his portrayal of cannibalistic psycho killer Hannibal Lecter in 'The Silence of the Lambs', efforts were made by the producers to cash some money through this character. However, they weren't so successful. But when Bryan Fuller decided to do his take on the infamous murderer, the result was nothing short of brilliance. Mads Mikkelsen's portrayal of Hannibal is chilling to the bone. And his chemistry with Hugh Dancy's Will Graham is eerily complementary to their characters. It is a shame that this show failed to find audience. It did gain a cult following over time.
Read More: Shows Like 'Teen Wolf'
1. Mindhunter (2017-)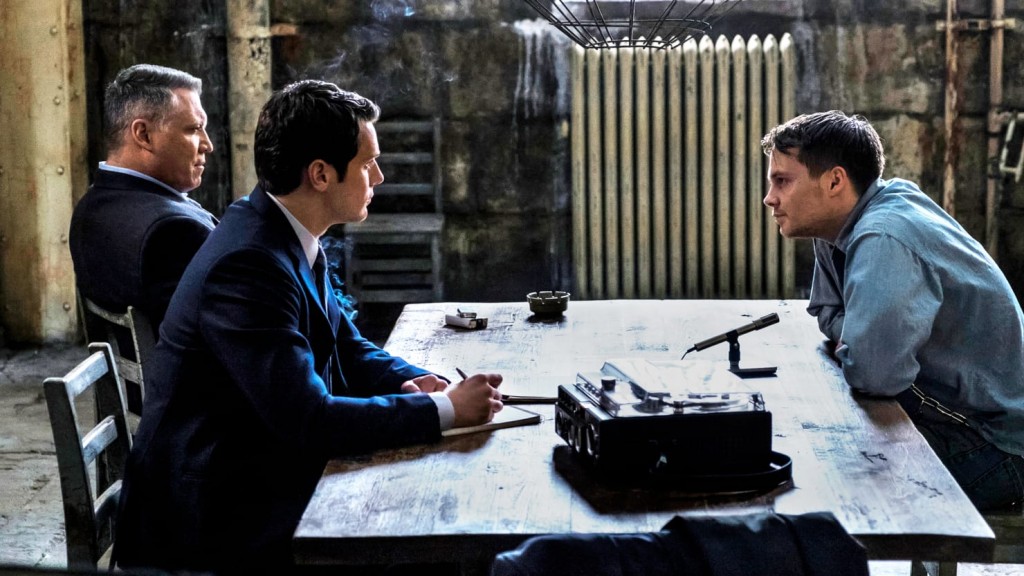 David Fincher needs no introduction. He has already played dexterously(!) with our minds with movies like 'Fight Club', 'Zodiac' and 'Seven'. He was reason enough for me to watch this show. And once again, my head was spinning. One of the best shows to debut last year, it will take you into the psychology of the serial killers, why they do what they do. Set in the late 70s, it is centered around two FBI agents who try to crack into the thought-process of a serial killer and try to solve cases by interviewing already imprisoned ones.
Read More: TV Shows Like Mindhunter