Scandal is one of the finer political thrillers we have out there – created by Shonda Rhimes and starring Kerry Washington as Olivia Pope a woman heading a crisis management firm named Olivia Pope and Associates. A thrilling show that explores the White House staff and Pope's own firm members in a politically charged, power-packed environment of Washington DC, this show is still running and has garnered quite a lot of appreciation from fans and critics alike. Here is the list of TV shows similar to Scandal that are our recommendations. You can watch some of these TV series like Scandal on Netflix, Hulu, or Amazon Prime.
12. The Good Wife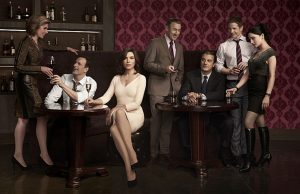 Scandal is above all a political thriller and this show is a totally worthy substitute. The plot focuses on Julianna Margulies' character Alicia Florrick. Alicia has been a stay at home wife for a long time but after her husband, the State Attorney of Cook County gets involved in a sex scandal, she must return to her career of litigation to provide for her family. A smart and critically acclaimed show, this show too has at its mantle a fiercely independent and strong woman like Olivia and viewers are bound to enjoy the similarities between these two shows.
Read More: TV Shows Like Friends
11. How To Get Away With Murder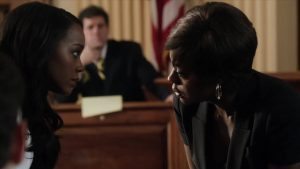 This is another Shonda Rhimes production, so there are bound to be similarities with Scandal. The plot itself follows a Philadelphia law professor, Viola Davis' Annalise Keating, who gets embroiled in a murder plot with five of her students. Keating's characterization has received high praise for its fiercely independent nature and personally, if Olivia Pope ever had a mentor, Annalise Keating would be it.
Read More: TV Shows Like Breaking Bad
10. Being Mary Jane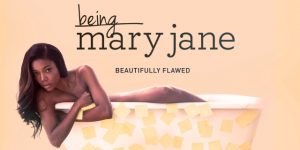 A single black woman who knows what she wants is in charge of her life and is good at what she does – that could sum up both Olivia and Pauletta 'Mary Jane Paul' Patterson who is played by Gabrielle Union. Pauletta is far removed from a politically charged environment if one discounts office politics. She is a news anchor for a television channel and juggles her work while remaining devoted to her family and looking for a suitable partner. A thoroughly enjoyable and acclaimed show, this will see you right through the Scandal drought phase.
Read More: TV Shows Like White Collar
9. The Honorable Woman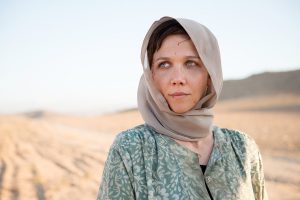 A finely crafted political spy thriller, this is not as much a television show as it is a miniseries. Of course, this suits viewers just fine since there are not very many days left until the new season of Scandal so understandably they might be hesitant about starting a new show. The added benefit here is that Maggie Gyllenhaal plays the protagonist. A woman entrepreneur, her ambitious projects are put to halt after her partner's suicide and various stakeholders try to exert influence. A gripping show that will leave you guessing until the very end, and make you doubt everything once its over, the landscape that Ephra Stein (Maggie's character) has to navigate is just as treacherous and dangerous as Olivia's, so sit back and enjoy this short stint of brilliance.
Read More: TV Shows Like Lost
8. Suits
Olivia Pope might run a crisis management firm in Washington DC and politics might be the power play, but Jessica Pearson has no less of a job running her own law firm in New York city where powerplay comes in the form of business moguls and power hungry attorneys. The cutthroat world she operates in will remind the audience of Olivia and Pearson, Specter, Litt is a law firm that controls damages and represents clients with the help of their star fixer and closer Harvey Specter, a suave and tough Harvard educated attorney and his sidekick Mike Ross, a plucky brilliant kid who fooled people into thinking he went to Harvard. Oh, also, if it interests you, the dresses on Suits could give Olivia's wardrobe a run for its money.
Read More: TV Shows Like Suits
7. Commander-in-Chief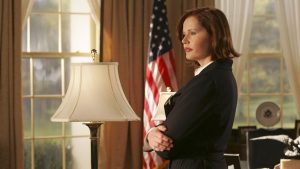 What's the most powerful position anyone could desire? The President of the United States. And this show does just that – a fictionalized version of events where the woman Vice President becomes the POTUS after the existing president suffers a sudden cerebral aneurysm. Geena Davis plays Mackenzie Allen, and the way she navigates around the landscape of the White House is reminiscent of Olivia and as she takes up the mantle of the most coveted spot she too goes through several hurdles and tough situations reminding us of OPA in Scandal.
Read More: Shows Like 'Prison Break'
6. Political Animals
This is another miniseries which was somewhat influenced by Hillary Clinton's life. Played by Sigourney Weaver, the plot follows Elaine Barrish, a one-time first lady of the US and now the governor of Illinois. The show focuses on the power play at stake with the families who will always try to return to the White House and the sacrifices they have to make to be there. Power play might be a dirty thing, and politics might not be an ethically laudable thing, but when the prize is that big, no one really holds back, Scandal proves it, and so does this show.
Read More: TV Shows Like Rick and Morty
5. State of Affairs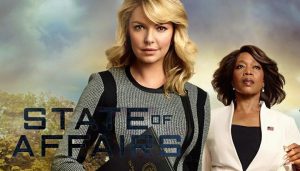 This espionage thriller series ran for only a season but had some radical approaches. Constance Payton played by Alfre Woodard is the first black woman President of the US and Katherine Heigl plays the role of a CIA analyst whose work it is to prepare the daily brief for the president on the most sensitive issues. Understandably the political landscape that Charleston Tucker (Heigl's character) has to face is quite alike Olivia's and we can understand if Olivia's tension levels were that high running a crisis management firm then how it might be like in the White House, briefing the president herself.
Read More: TV Shows Like Downtown Abbey
4. Madam Secretary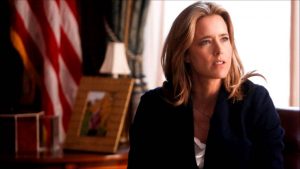 Tea Leoni plays Elizabeth McCord the determined and talented secretary of the state. She has the president's ear for her dedication and her deftness in handling global situations. However, as in all testosterone charged environments, she has to battle with several matters including international diplomacy, office politics. However, much like Pope, McCord can hold her own and she sets a fine example in this show. Do try and catch up on this fantastic show before the new season of Scandal hits.
Read More: TV Shows Like The 100
3. The West Wing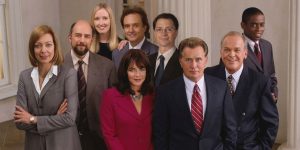 Created by Aaron Sorkin, this show is acclaimed for an accurate description of the political scenario, and since the acclaim comes not only from critics but political science professors as well, you can be sure that it is the real deal. The show is based primarily in the West Wing of the White House so one can deduce naturally that the plot follows various aspects of the Presidential staff and the government organization at the highest echelons. The West Wing is somewhat like Game of Thrones without the dungeons and dragons shebang and if you like high stakes environments, it doesn't get better than this.
Read More: TV Shows Like Reign
2. Damages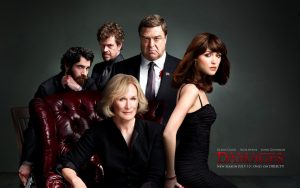 The show is a legal thriller starring Glenn Close and Rose Byrne. The plot follows detailed look into cases and how these two power-driven attorneys tackle them. A gripping show, the ambition of these attorneys is comparable to Pope's own high ambitions and Close and Byrne both come together to produce some stellar acting on screen making this show thoroughly enjoyable.
Read More: TV Shows Like New Girl
1. House of Cards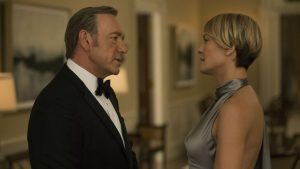 This political thriller streams on Netflix and Kevin Spacey plays the role of Frank Underwood, a whip who swears revenge and becomes President after being slighted. His wife Claire Underwood (Robin Wright) is even more ambitious and calculating than he is. The Underwoods are a pair of venomous snakes in a landscape that is filled with toxic and poisonous people who will do anything to get ahead. House of Cards shows an even more charged scene than Scandal and let's be honest, Kevin Spacey could really use someone like Pope in his real life right about now after his recent allegations.
Read More: Shows Like House MD