When we talk about the most popular TV dramas of recent years, the mention of 'Suits' is mandatory. The moment Mike Ross walked into Harvey Specter's room, with a ball full of drugs, the audiences were hooked. The story of an ingenious lawyer who never went to a law school was soon on everyone's mind. The show had an intelligent sense of humor, the incredible setting of New York City, and a remarkable chemistry between its characters. Everything was tied together with one thing- Mike's secret. Over the course of seven seasons, the show has come a long way. Mike is a proper lawyer now, Darvey finally happened (or did it?), and Rachel is getting married to a Prince! So, yeah, a lot has happened. While the show is on a break, you can satiate your inner lawyer with the following dramas. Here's the list of TV shows similar to 'Suits' that are our recommendations. You can stream some of these shows like Suits on Netflix or Hulu or Amazon Prime.
12. Castle (2009-2016)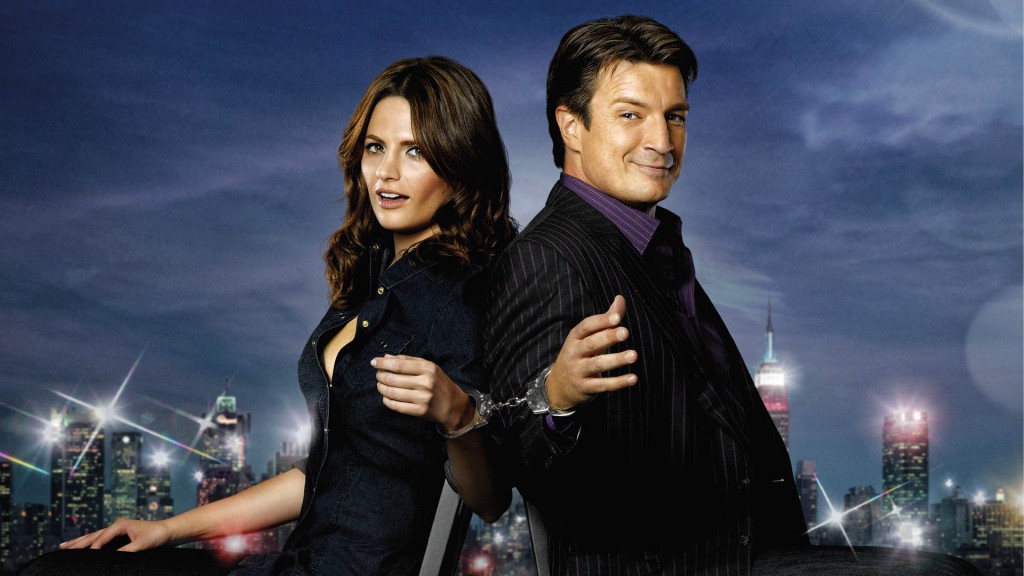 Speaking of unconventional combinations, this one sets up a detective with a murder-mystery novelist. Another from the bag of popular shows, it had an eight-season run. So, you have a lot to binge watch on. The incredible chemistry between Nathan Fillion's Richard Castle and Stana Katic's Kate Beckett was the main reason for its success. Add to it, the mystery spanning over several seasons, cleverly developed cases and the inherent humor of its characters. No surprise, this show was such a success.
Read More: TV Shows Similar to Outlander
11. Ally McBeal (1997-2002)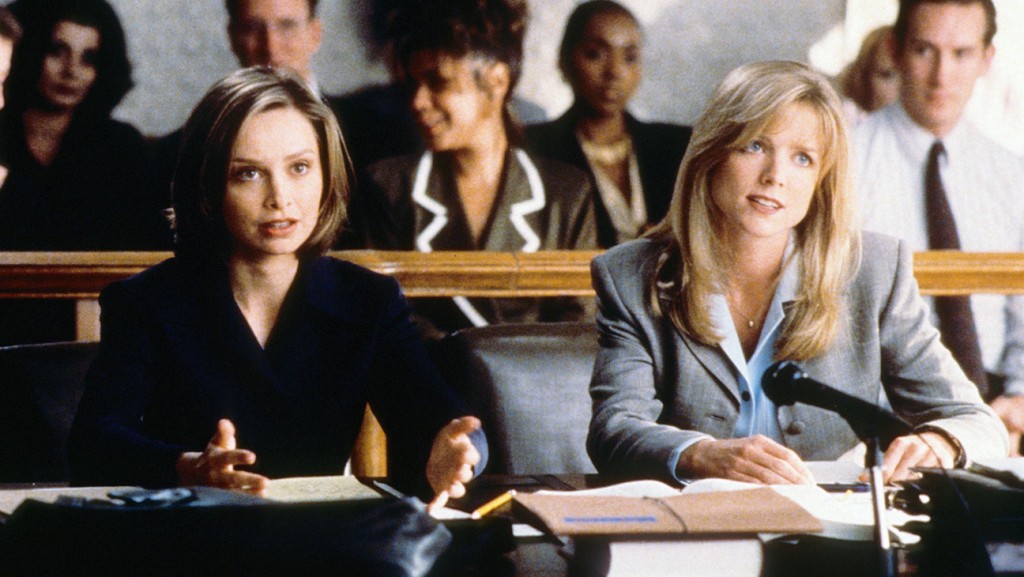 It is highly probable that you weren't into 'Suits' for its legal complexities and power-play. You were probably more concerned about Mike and Rachel's relationship, or banging your head over why Harvey and Donna aren't together already? If yes, then this is the show for you. It is more focused on the personal and romantic scenario of the lawyer Ally McBeal. You can easily call it a lawyer's 'Grey's Anatomy' because both the shows have a character's relationships at center, with the daily cases influencing their decisions. This show also featured cross-over with 'The Practice', so there's two shows in the same universe, for you.
10. The Practice (1997-2004)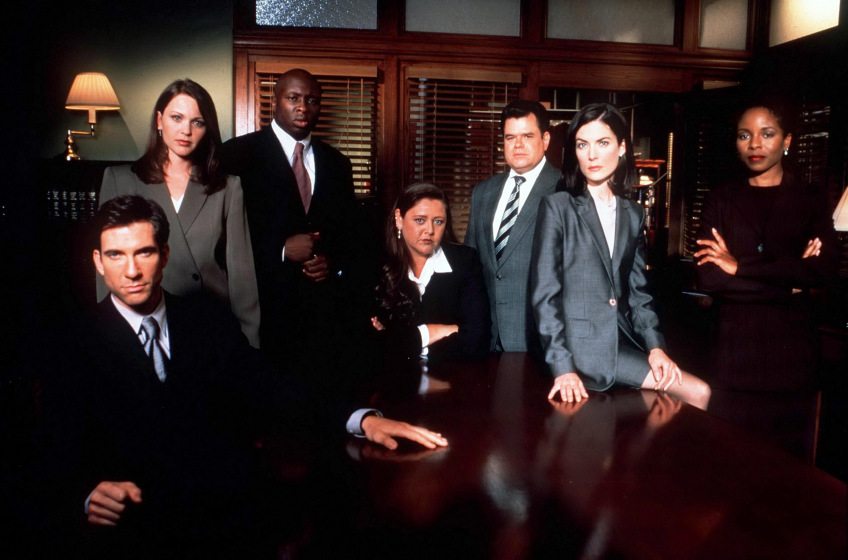 The parent show to 'Boston Legal' (another show on the list), it ran for eight seasons, and won two Emmys, consecutively, for Best Drama Series. It followed the characters in a Boston law firm. It showed lawyers tackling high profile cases, and gained recognition for being more realistic. The creator of this show had claimed that he wanted to create a more transparent image of the American legal system, that had otherwise been romanticized by other legal shows of that time. If all this seems a bit serious to you, don't worry. The show also featured some light comedy.
Read More: TV Shows Like Dexter
9. Boston Legal (2004-2008)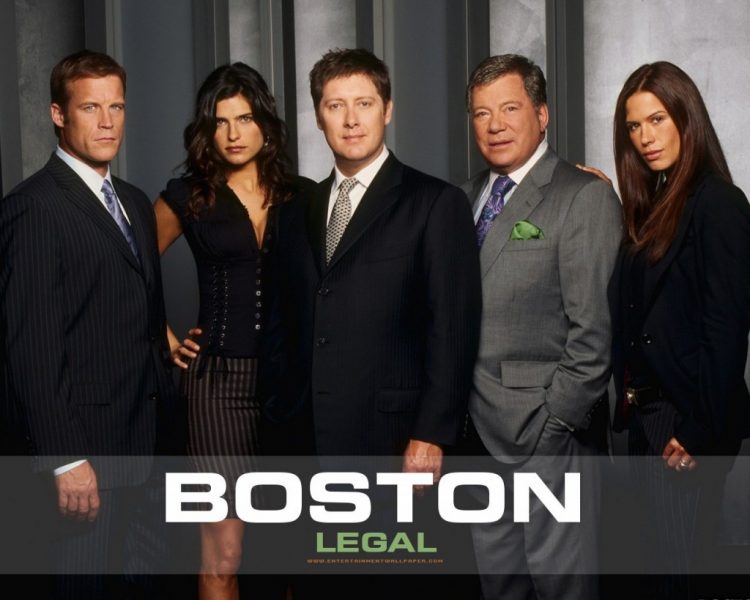 A spin-off from 'The Practice', this is a must-watch show for everyone who likes legal dramas. Starring James Spader in the lead role of Alan Shore, it focuses on his exploits at the firm of Crane, Poole and Schmidt. While 'Suits' focused more on the background events involved in a case, 'Boston Legal' was more about what goes on in a courtroom. The show was known for its quirky comedy and the peculiar chemistry of James Spader and William Shatner's characters.
Read More: TV Shows Similar to Riverdale
8. Silk (2011-2014)
While most shows (in or out of this list) had a male character at their center, this one focuses on a woman, Martha Costello. The premise is interesting, and different because its British. Two lawyers are competing to become the Queen's counsel. Beat that! It was highly popular, but ended its run after the third season. While it seems foolish, it was actually a very prudent thing to do. Most shows bank on their popularity, and keep extending the story-line for the sake of continuing the show, while compromising with quality. The creators of 'Silk' decided to end things on a high point, so there isn't really any chance for you to criticize anything about it.
7. The Good Wife (2009-2016)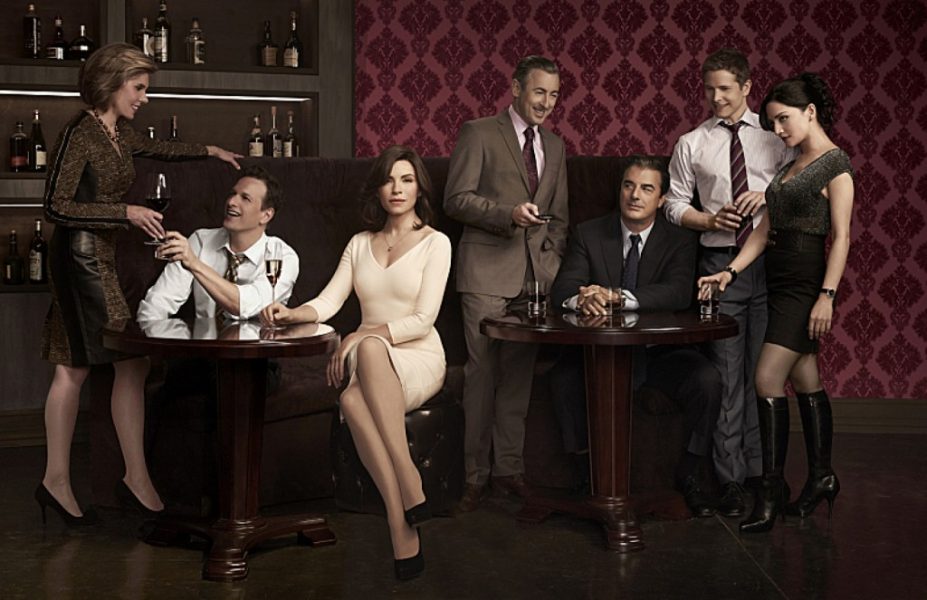 When Alicia Florrick' husband is caught in the scandal of sex and corruption, she has to go back to the life of a lawyer. Another highly acclaimed show, it had complicated story-lines that completed arcs over the period of a season. It was more invested in politics, as compared to other shows of same genre. It was also applauded for keeping a strong and complex woman's character at its center. Collecting a lot of awards along the way, this show ended its run after seven seasons.
Read More: TV Shows Similar to 'Broadwalk Empire'
6. Damages (2007-2012)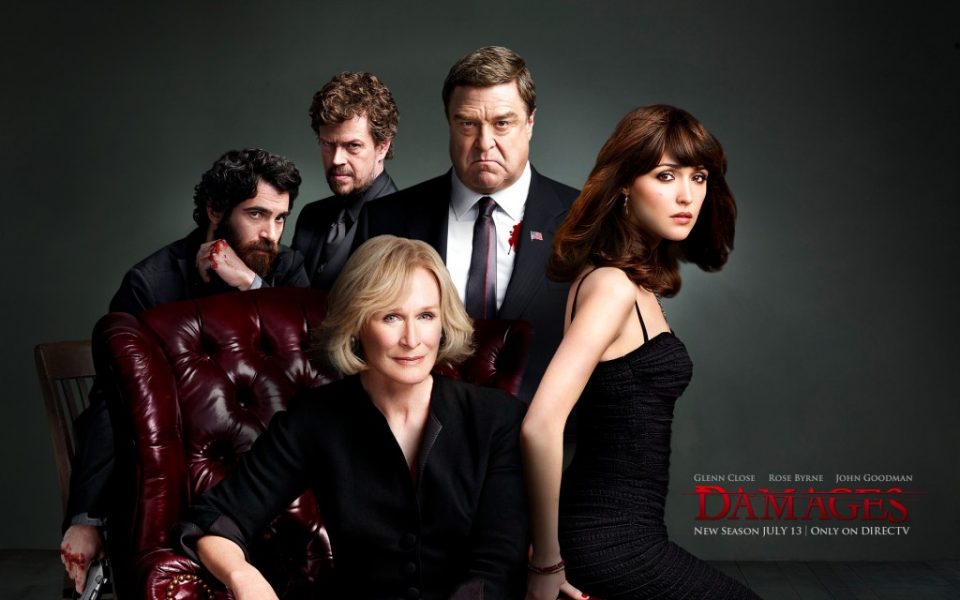 This legal thriller is different from its counterparts because it took a different approach of storytelling. In most shows, we see each episode featuring a case, while the main story continues in the background. This show had one case per season, and showed the perspective of both, the firm and its opponent. It factored in the psychology of every person involved in a case, and how they were affected with the proceedings. This unique way of storytelling, with brilliant writing and excellent performances from its actors brought 'Damages' great critical acclaim.
5. White Collar (2009-2014)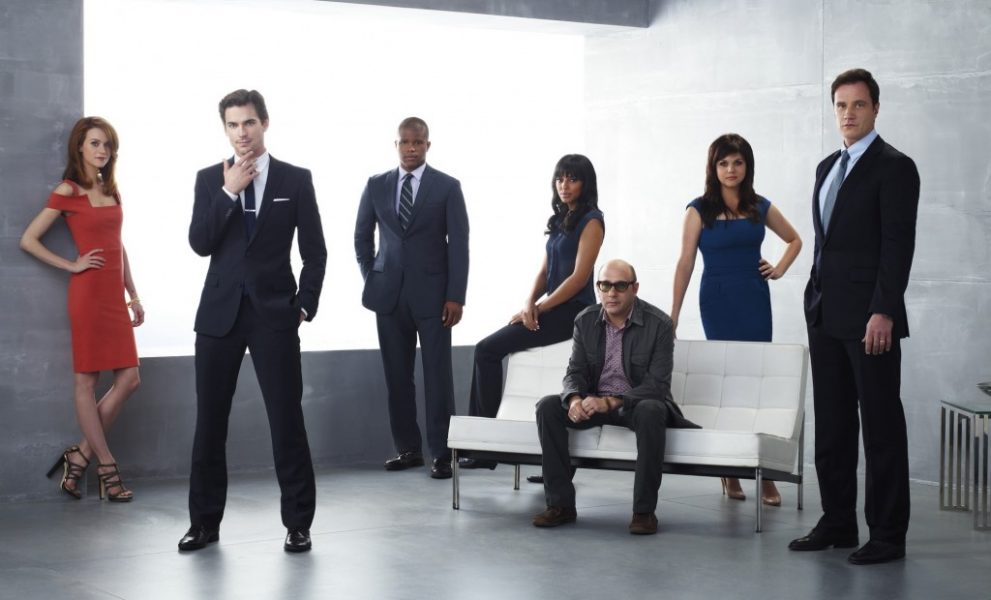 Let me begin with the fact that this is, hands down, one of my most favorite shows. It is intelligent and funny, has all the right actors, and it also has a 100% rating on Rotten Tomatoes. It is one of the 'must watch' shows, and is simply awesome. I dare you to watch it and not fall in love with the charismatic con artist Neal Caffery. If the combination of Mike and Harvey seemed unconventional to you, then Peter and Neal's arrangement will certainly have your attention. The chemistry between the characters couldn't have been any better, and the cliff-hangers will you leave you gasping for breath. It ended after six seasons, and take my word for it, not a single season will disappoint you.
4. Sherlock (2010-)
Okay, the show is not really like 'Suits', but then, look closer. A genius with a photographic memory? Check. A lavish city as its setting? Check. Good humor? Check. Secrets, secrets, secrets? Check. I don't think anyone would disagree if I said that 'Sherlock' is one of the best shows ever made. Yes, it had some major faults in its fourth season, that highly disappointed us. But forget that, and the preceding three seasons are absolutely perfect. This show shot up Benedict Cumberbatch to stardom and gave us (arguably) the best adaptation of a classic detective novel.
Read More: TV Shows Similar to The Following
3. Person of Interest (2011-2016)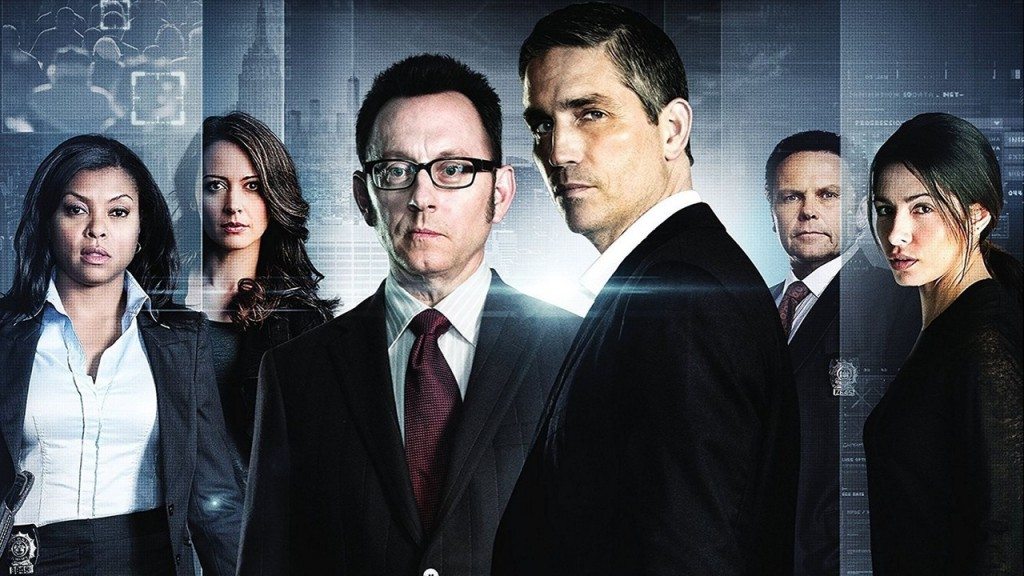 The first and foremost reason to watch this show is Jonathan Nolan. Chris Nolan's brother and co-writer of all his films. He was the one who wrote the story of 'Memento' and 'The Prestige', and then Chris Nolan presented them in his own masterful ways. Now that we have the hype, lets talk about the content. It is not a legal show, but it has genius people at its center and another unusual collaboration of characters. A genius billionaire has created a supercomputer that analyses people's data and predicts the people most likely to commit terrorist acts. He employs an ex, presumably dead, CIA agent to deal with such threats. Interesting premise? Now, go watch the show.
Read More: TV Shows Similar to The Walking Dead
2. Mad Men (2007-2015)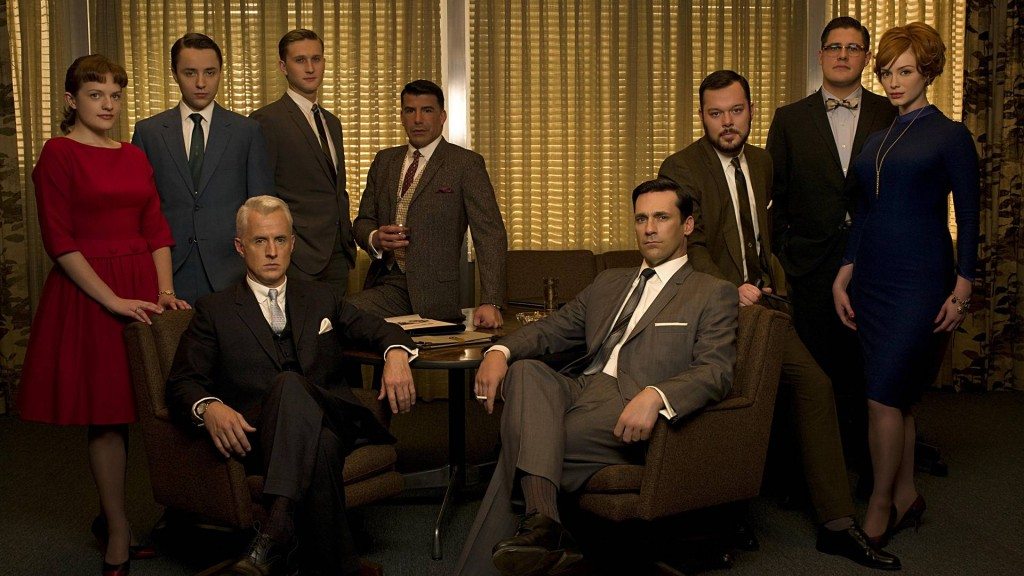 It is not about law, but it is about a firm and what goes on with the people associated to it. Don Draper is a creative director at an advertising agency called Sterling Cooper. 'Mad Men' is his story of rising above the ranks with his talent and some tricks, all the while, struggling to keep his personal life intact. Regarded, by some, as one of the best TV dramas of all time, this show garnered a lot of critical acclaim and a lot of Emmys, too! Set in the 1960s, it wove its story around the critical events of that decade. Its historical accuracy added another feather in its cap.
1. Better Call Saul (2015- present)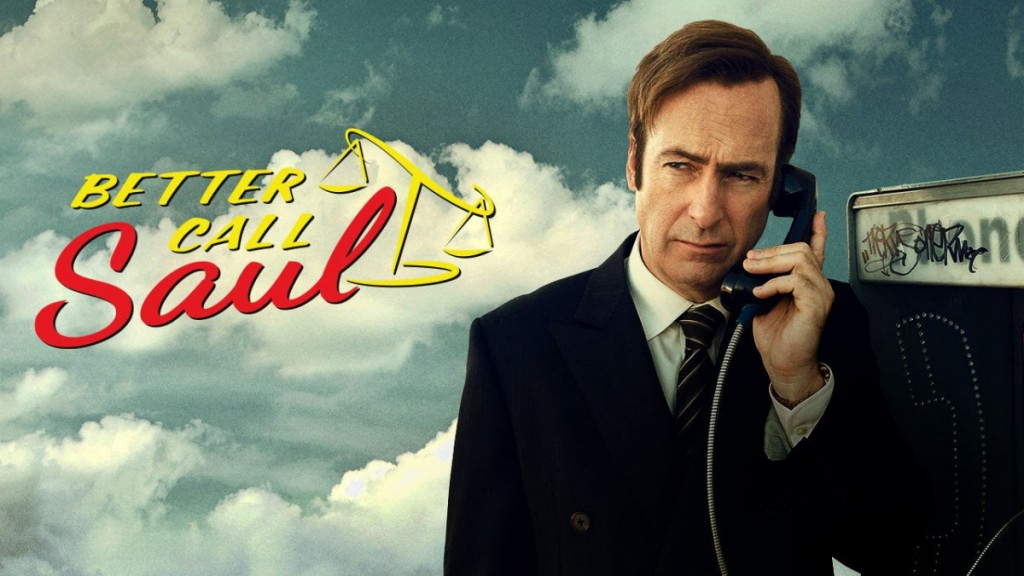 It is mandatory to watch this show if you (and, why wouldn't you?) love 'Breaking Bad'. This spin-off is focused on the much beloved character of Saul Goodman. Taking us back to 2002, it starts from the beginning and tells the story of how a small-time lawyer, Jimmy McGill, turned into the Saul Goodman we know. It has received widespread critical acclaim and will air its fourth season this year. Adapted in the similar tone to its parent show, this show has a comic touch that naturally presents itself out of a situation, while articulating a serious issue. It is one of the best shows right now, and will present a different picture of the legal world to you.
Read More: TV Shows Similar to 'House MD'