A lot of shows drew to an end this year; 'Reign' was one of them. It followed the early years of Mary, Queen of Scots. Giving us a taste of the 16th century life, it took us all the way from France, and back to Scotland. The love for historical-fiction is increasing among the audiences and this show profited from that. It was criticized for its historical inaccuracies and too much drama for the sake of entertainment. However, in its four-season run, it managed to accumulate a significant amount of audience. Here's the list of TV Shows similar to Reign that are our recommendations. You can stream some of these shows like Reign on Netflix, Hulu or Amazon Prime.
12. The Tudors (2007-2010)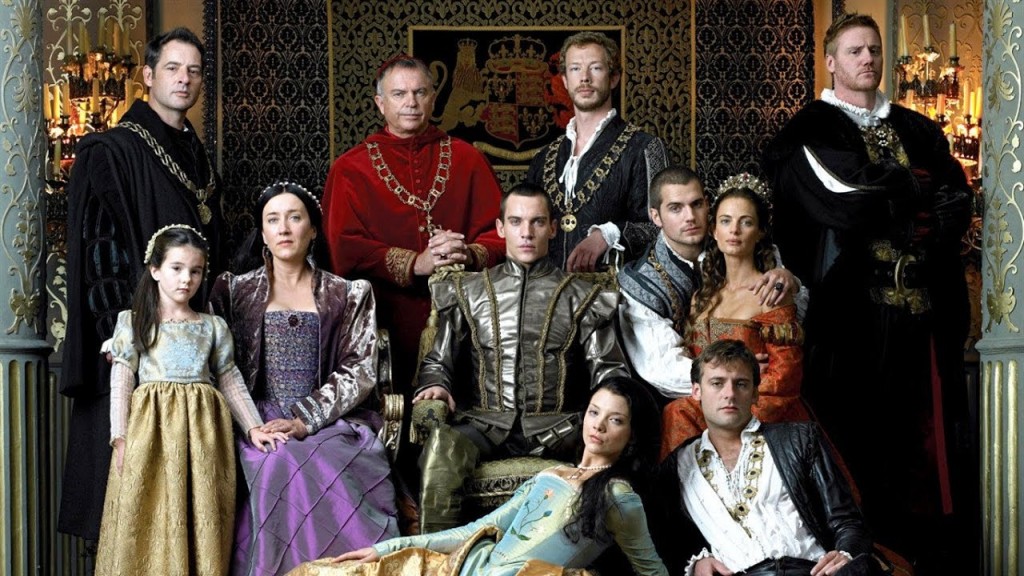 This show is focused on the reign of King Henry VIII of England. Its cast includes Jonathan Rhys Meyers, Natalie Dormer, Henry Cavill, Maria Doyle Kennedy and Annabelle Wallis. It may not be the best in its genre, and wasn't much loved by the critics, either; but it is one of the guilty pleasures that you just can't stop watching. Its reviews did get better with each season. So, feel safe to give it a go.
Read More: Shows Like 'Rick and Morty'
11. The Pillars of the Earth (2010)
It is an eight-part mini-series, set in 12th century England. This critically acclaimed show stars a stellar cast of Ian McShane, Hayley Atwell, Eddie Redmayne and Sam Claflin, to name a few! Based on the novel of same name, it focuses on the fictional town of Kingsbridge. Like other historical fictions, it stays accurately true to the actual events of that era, while telling a story of its own, along the way.
Read More: Shows Like 'New Girl'
10. Poldark (2015- present)
Based on the book series by Winston Graham, this show has had a good run of three seasons and will return for the fourth. Set in the 18th century, it is set in the aftermath of the American War of Independence. It doesn't focus on any exact event in the history, but follows the story of Ross Poldark and his struggle to reinstate the former glory of his house.
Read More: Shows Like Breaking Bad
9. The Last Kingdom (2015- present)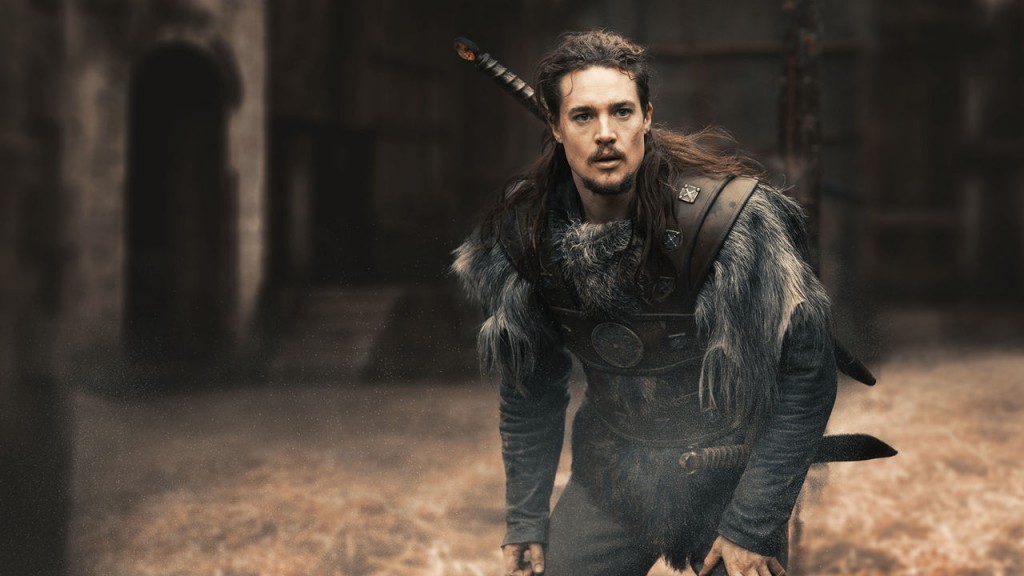 Based on the book series by Bernard Cornwell, this show takes us to the 9th century. It is the time when England was divided into separate kingdoms and was under a constant threat from Danes. If you don't know much about this era, this could be an effective way to learn some history. Keep in mind that it is not accurately historic, but is built around the vague history of the Saxons. Renewed for the third season, 'The Last Kingdom' has garnered a lot of praise from critics, and its popularity is slowly gaining momentum.
Read More: Shows Like 'One Tree Hill'
8. The Virgin Queen (2005)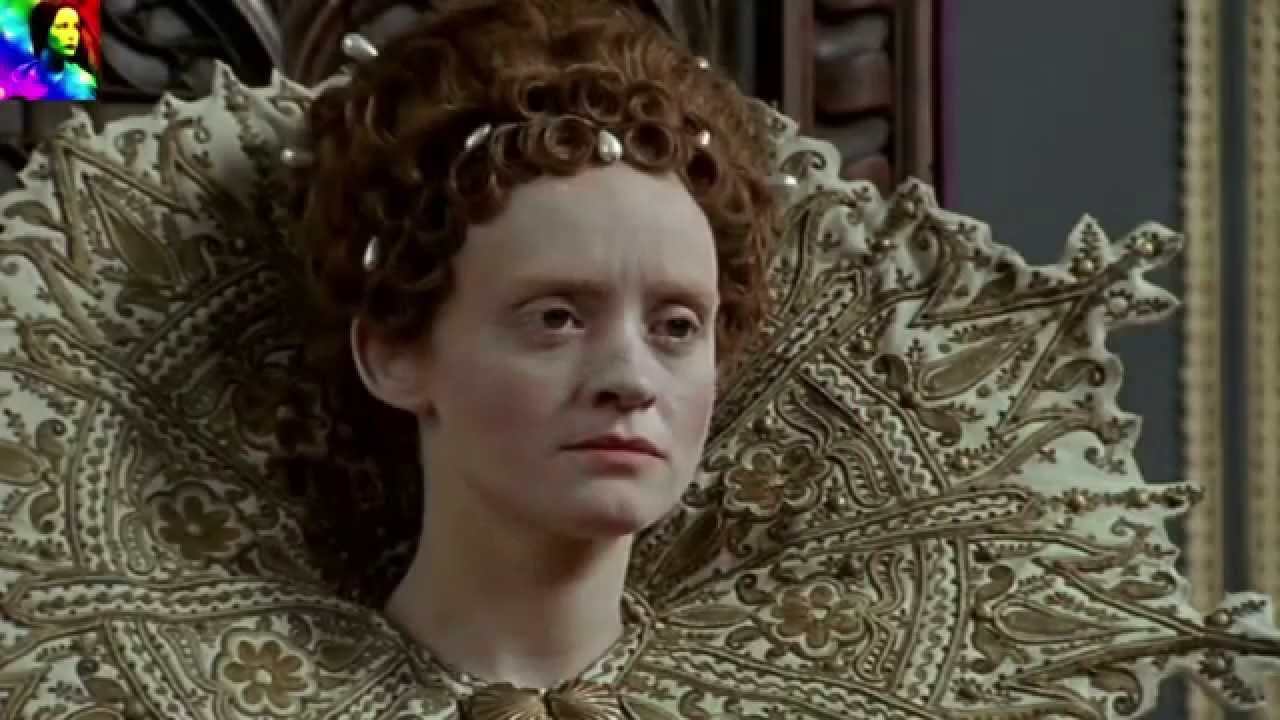 This is the sister show to 'Reign' (not officially) because it focuses on an important character in the show. Starring Anne-Marie Duff as Elizabeth I, alongside Tom Hardy, this is a closer scrutiny into the Queen's life. It will give you a chance to compare the stories of the two shows that are heavily related to each other. 'The Virgin Queen', however, is better than 'Reign' because it is more focused on its central issues and also because it has lesser historical inaccuracies.
Read More: Shows Like Sons of Anarchy
7. The White Queen (2013)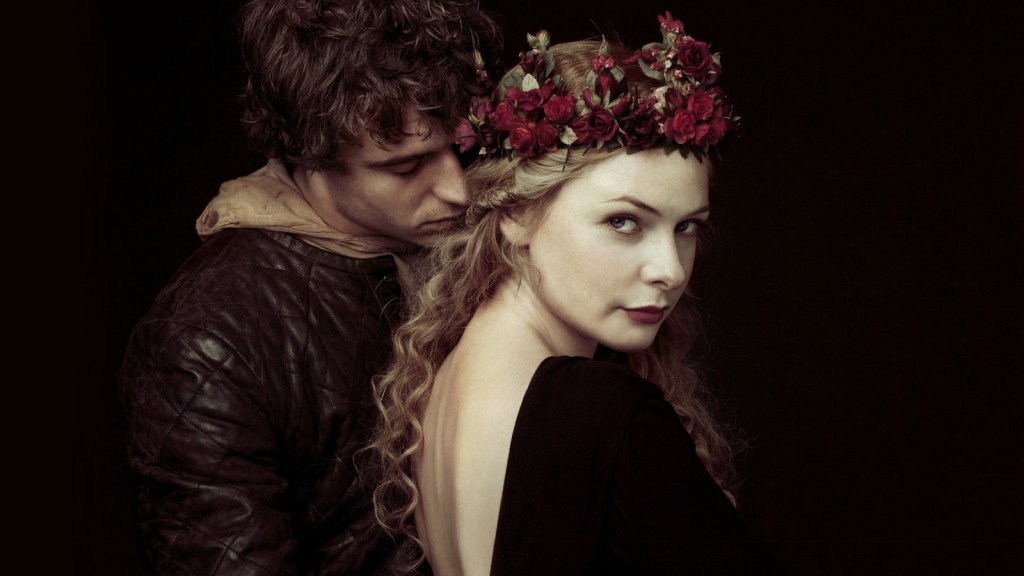 Based on the novel by Philippa Gregory, this show is set in the 15th century, against the backdrop of the War of the Roses. Largely women-centric, it shows the manipulations and conflicts between the House of York and the House of Lancaster, both fixated on the throne. Starring Rebecca Ferguson as the White Queen, this show was another gem in the genre of historical shows. It was criticized for the glitches and some historical inaccuracies (regarding the costumes, mainly), but that doesn't mean it was any less entertaining.
Read More: Shows Like Stargate
6. Rome (2005-2007)
The fact that it is HBO's should be reason enough to give this show a chance. Its short lifetime doesn't mean that it is not worth your time. It ran only for two seasons, yet was lauded by both, critics and audiences alike. Centered round the time of Julius Caesar, this series was supposed to run for a couple more seasons. However, it got too expensive for the show-runners, so they had to wrap things up with the second.
Read More: Shows Like 'Boardwalk Empire'
5. Blackadder (1983-1989)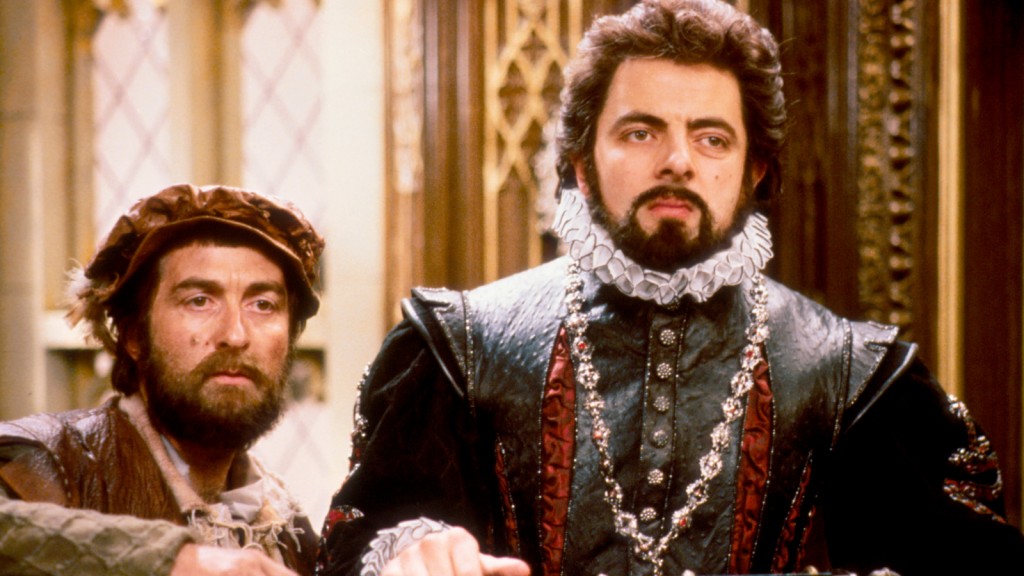 This is unlike any other show on this list. The first thing that sets it apart is the fact that it is a comedy. It stars our favorite: Mr Bean, Rowan Atkinson. Every season is set around a different historical period. However, the characters in each season are related to each other. It is an unconventional comedy, and one of the best, as well. If I am failing to convince you, just watch it for Mr Bean.
Read More: Shows Like 'House MD'
4. Spartacus (2010-2013)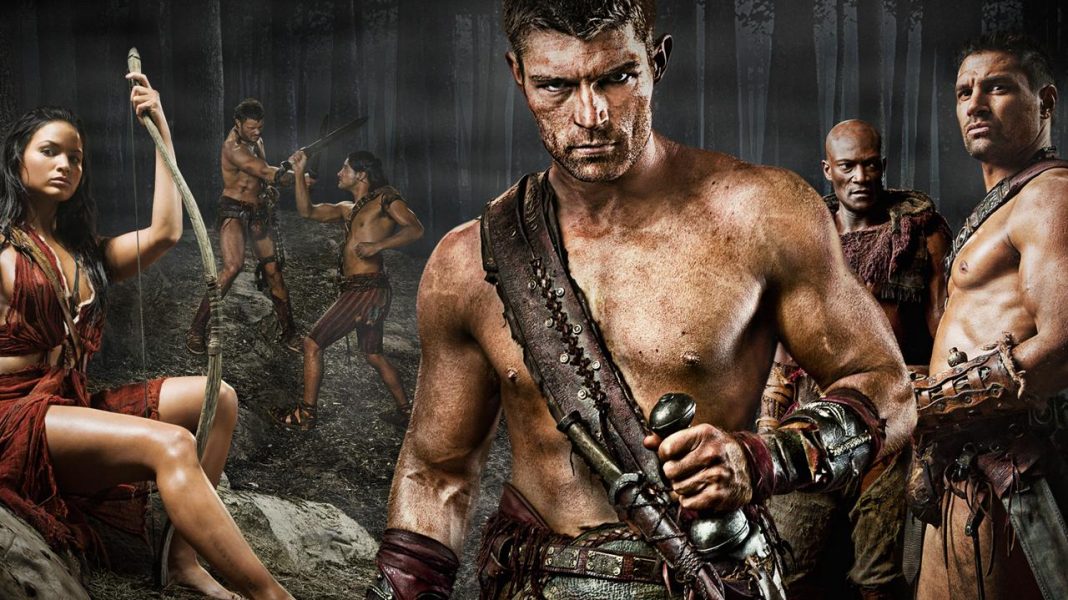 Telling the story of the birth, the rise and the eventual fall of Spartacus, this show has its dedicated cult following. The pilot of the show is a bit loose, so you'll need to hang around a bit more. The finales of all the four seasons are absolutely spectacular. There is a lot of gore, blood, violence and sex in this show. Also, there are awesome war scenes, proximity to historical facts, a wide range of complex characters and a story-line that'll keep you on edge. This show grows on you, and once you get hooked, there's no going back.
Read More: Shows Like 'Spartacus'
3. Outlander (2014- present)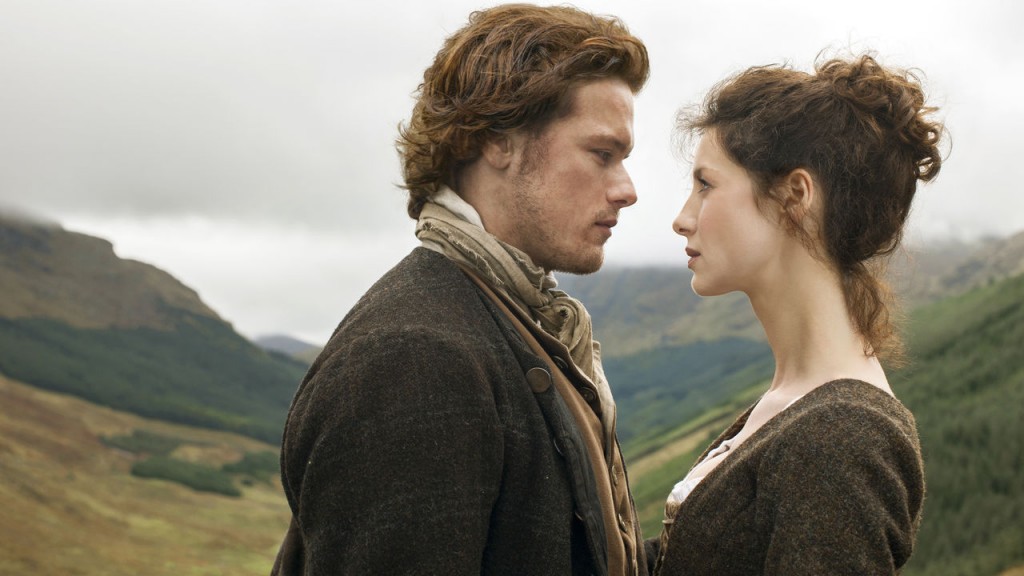 Based on the Outlander series by Diana Gabaldon, this show recently concluded its third season. Claire Randall is transported in time from 1945 to 1743. She falls for the charming Scot, Jamie Fraser, and finds herself in the middle of the Jacobite uprising. This show faithfully stays true to the historical events, and still manages to get away with its own tale of fiction, spun around those events. A story of love, war and survival, the charm of this show will easily captivate you.
Read More: Shows Like 'Outlander'
2. The Vikings (2013-present)
Currently, in the middle of its fifth season, 'Vikings' follows the reign and conquests of one of the most famous Viking leaders, Ragnar Lothbrok. If you love 'Thor', then this must be on your watch-list. While the movie has glorified the Norse Gods, in accordance with 'The Avengers', 'Vikings' will give you an actual glimpse of the faith and customs of the people who worshiped Thor and Odin. It has an engaging story-line and the characters are well-written. Like 'Game of Thrones', it doesn't hesitate in brutally killing off your favorite characters. So, that's another thing to watch out for!
Read More: Shows Like 'Archer'
1. The Crown (2016- present)
If not this, then what! One of the best shows out there, 'The Crown' is also one of the most popular ones. Covering the reign of Queen Elizabeth II, this show is lauded for its historical accuracy, acting, storytelling, writing, music, and almost everything else. It is supposed to run for four more seasons and is currently at its second. If you haven't seen this yet, then what exactly are you watching!
Read More: Shows Like Supernatural