Sons of Anarchy is one of the highest rated shows on television and they boast of a strong fan base that swears by this gang of bikers and lives by Jax Teller's code. Sons of Anarchy has gone on for quite some time now, seven seasons to be precise and there were talks of setting a prequel about the gang but that seems to have stalled. Here's the list of TV Shows similar to Sons of Anarchy that are our recommendations. You can stream some of these shows like Sons of Anarchy on Netflix or Amazon Prime or Hulu.
12. Southland
If Sons of Anarchy gives you a peek into California's life of crime from the perspective of the perpetrators, Southland seeks to provide a raw insight into the life of crime in LA from the perspective of two police officers. While structured like a procedural this television show is a definite recommendation for its realistic dealing of serious subject matter.
Read More: Shows Like 'Boardwalk Empire'
11. The Last Chapter
This television show is based on a Canadian biker gang called the Triple Sixers. Highly acclaimed in Canada this show follows the gangs attempts to break into Ontario. If the Sons of Anarchy gang left a gaping hole in your heart maybe the Triple Sixers will have a shot at filling it. For those feeling nostalgic about the biker lifestyle, they can jump right into this show and enjoy vicariously albeit in a different country.
Read More: Shows Like 'House MD'
10. Outlaw Empires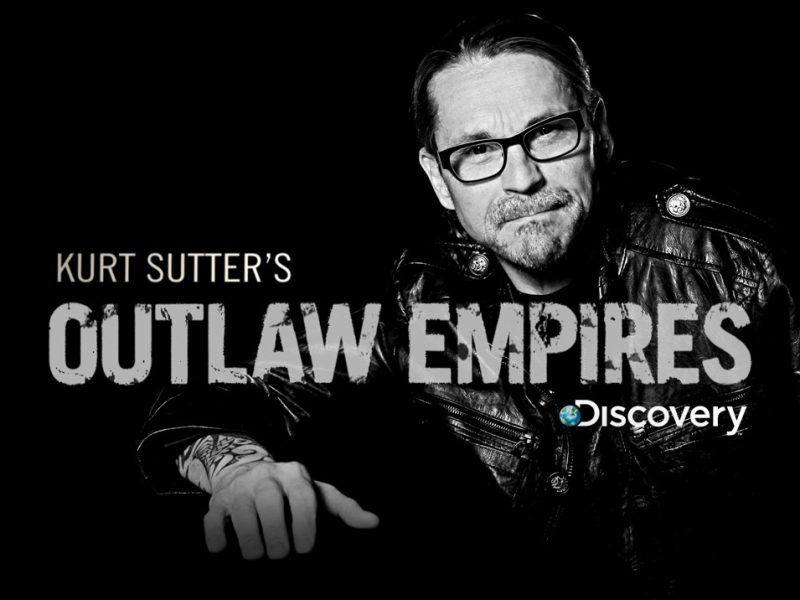 While this is the most factually accurate, I have numbered this as the last one since it is not a television show per se. It is a six part documentary series that aired on the Discovery channel. It was created by Kurt Stutter and showed some of the most notorious and largest criminal organizations. Of course some of them included the Mafia and the Aryan Brotherhood, however he also dedicated some parts of the documentary to American Biker gangs. Stutter's claims were proven true since the extremely well explored show did make Sons of Anarchy look like Sesame Street. A true account of crime and how these organizations operate this show is a treat for anyone who enjoyed watching the gang culture in biker gangs and is interested to know more about them.
Read More: Shows Like 'Game of Thrones'
9. Hells on Wheels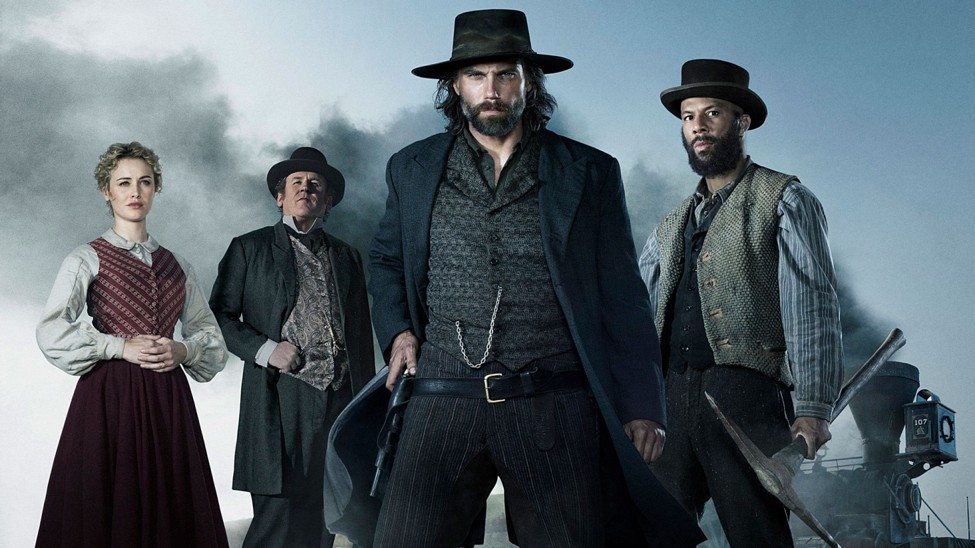 While this show may be based in a completely different time period, the similarities with Sons of Anarchy is evident in its portrayal of violent and gritty content. The story follows Cullen Bohannon, a confederate soldier out to avenge the death of his family. The narrative introduces a motley of unsavory characters much like the people we meet in Charming, California. Hells on Wheels is a serious recommendation if you want to get over the Sons of Anarchy hangover.
Read More: Shows Like 'Dexter'
8. Peaky Blinders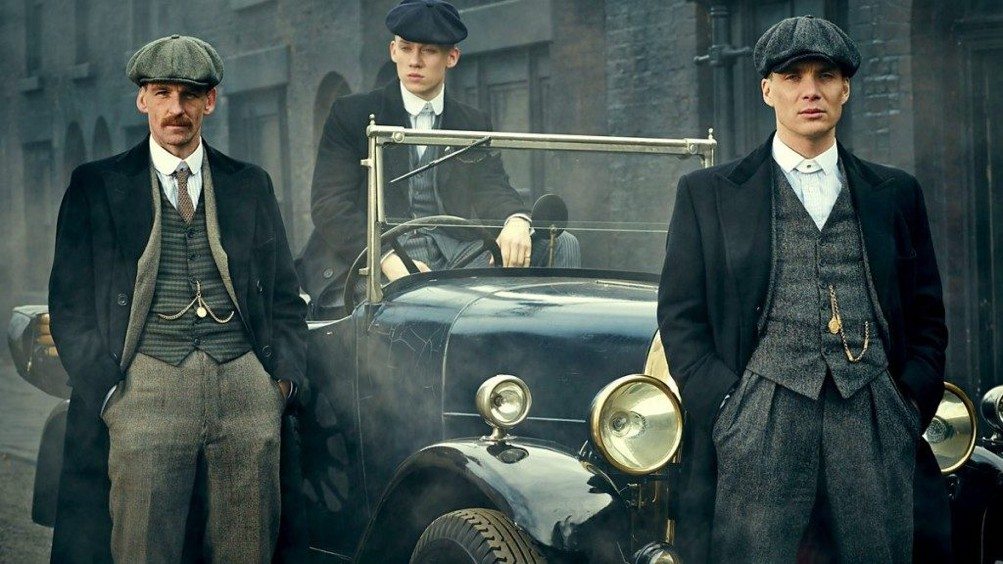 This show is one of the finest on television at the moment and boasts of all the necessary ingredients required to take it further – a strong cast, a good set and costume design, good music choice, tense narrative and frayed family relations. The last point is one of the many points of similarity that the show shares with Sons of Anarchy. Tommy Shelby and Jax Teller are people cut from the same cloth and thus if one were to watch Tommy they'd see a the ghost of Jax as well. Furthermore the Shelby family's dabbling in the drug business is similar to Jax's gangs dealings. If all these weren't enough just watch this show for the London street gang culture and the undertones of ruthless violence.
Read More: Shows Like 'Arrow'
7. The Shield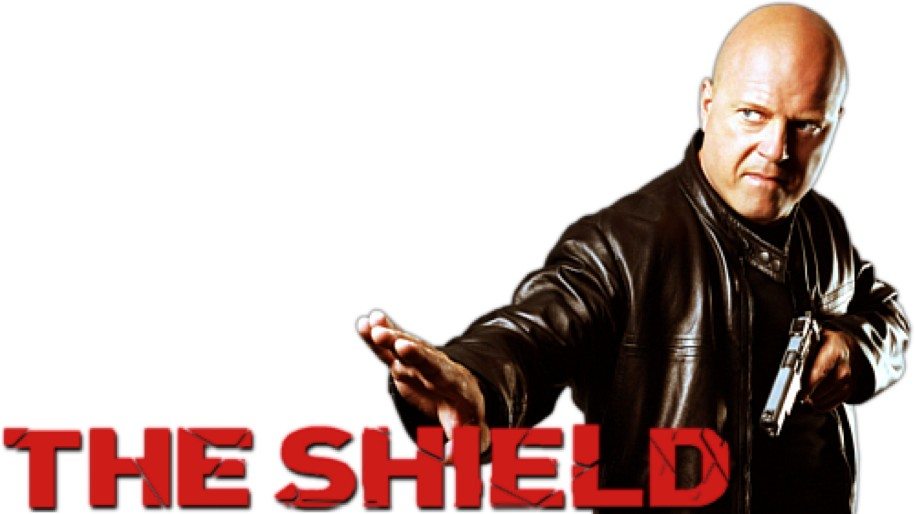 This is perhaps another underrated show, not critically for it has won many awards, but as far as viewership is concerned not a lot of people talk about this show. Set up in Los Angeles and based on the true incidents of the Rampart police department, this series follows a strike team led by Vic Mackey played by Michael Chiklis. The series is a gritty exploration into a life of crime and chaos from the eyes of a corrupt section of the police department – the strike team. While the show itself is much like a police procedural the brilliance of the show comes from its portrayal of violence, police corruption and the haunting moments of humanity that sometimes shines through Vic Mackey the protagonist. Farmington is a crime run badlands much like Charming and both these fictional places are the domains of Vic and Jax respectively, tough guys who live by their own code.
Read More: Shows Like Breaking Bad
6. The Bastard Executioner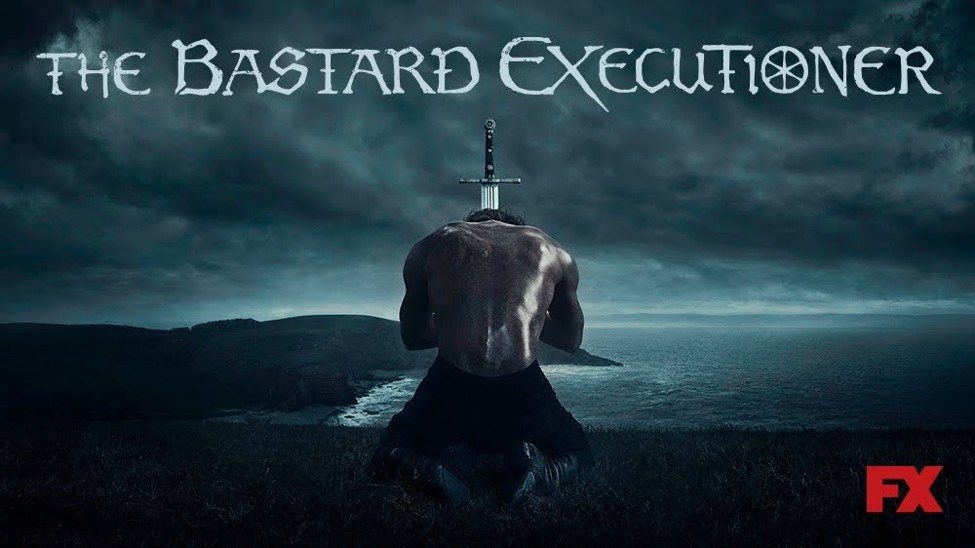 Why are we recommending a show set in 14th century Wales? Well because it is a show that deals with themes of betrayal and a man stepping up to take vengeance for the same. Sounds awfully like our boy Jax doesn't it? While the narrative follows a knight in the army which is strikingly different from the lifestyle choice made by a drug dealing biker, the underlying driving factors are similar and this show is bound to please the viewers.
Read More: Shows Like 'The Vampire Diaries'
5. Narcos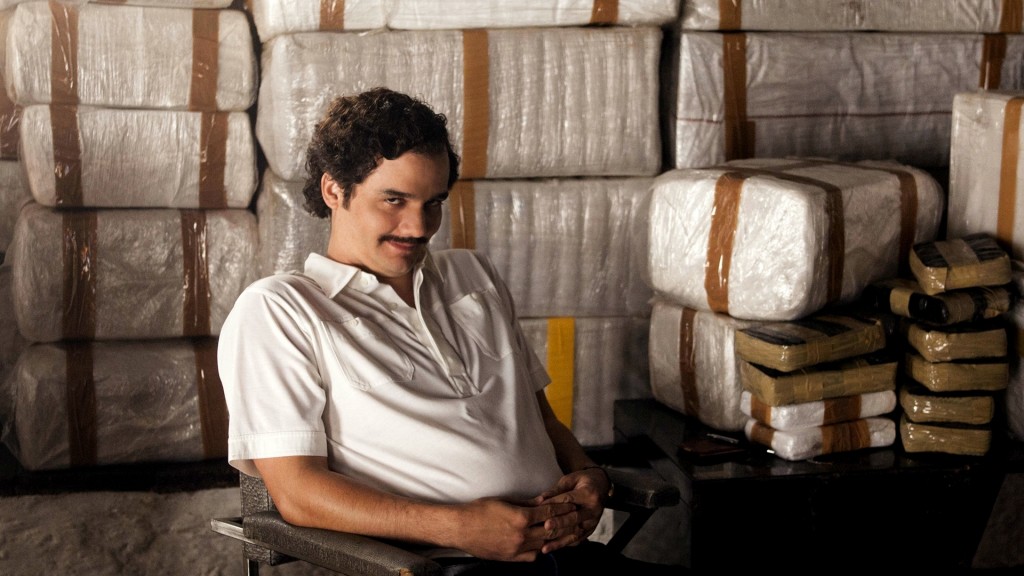 Admittedly Sons of Anarchy shows the drug trade as only a part of the bigger picture, while Narcos centers itself around the drug trade itself. However, if you like larger than life characters vis-a-vis Jax Teller then you will love Pablo Escobar played by Wagner Moura. The show is perfection and Pablo is the personification of magical realism. Set in Colombia against the backdrop of the Medellin cartel, at one time the largest drug operation in the world, the gripping narrative and storytelling technique is par excellence and the viewers will love this show.
Read More: Shows Like 'The Walking Dead'
4. Justified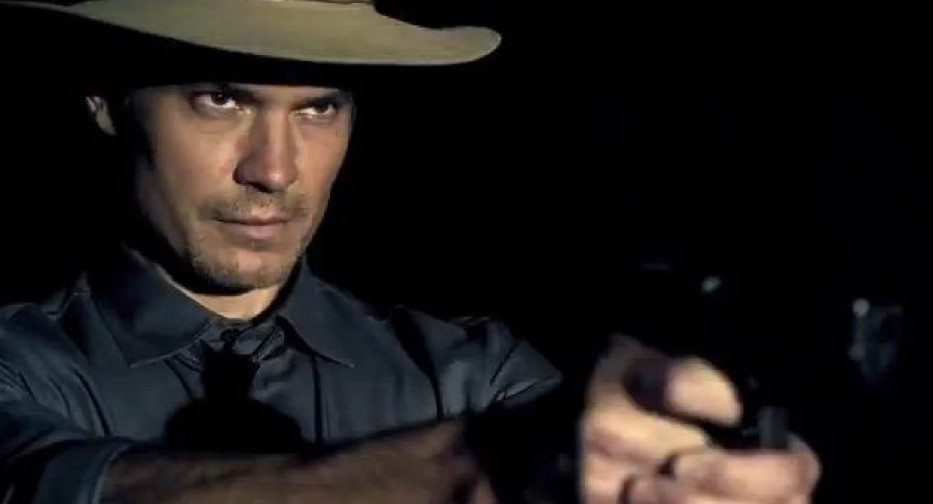 Set in Kentucky, this show explores a US Marshall who is a version of a wild west gunslinger living in modern times. A man who lets his bullets do the talking , this show goes deeper than fast paced action. It brings a man back to his town of birth and Raylan Givens played by Timothy Olyphant must reconcile himself to the townsfolk he grew up with and balance upholding the law at the same time. It doesn't help that some of his childhood friends are pretty deep in illegal activities. Justified is a fast paced acclaimed show that explores the psyche of a man on the edge.
Read More: Shows Like 'The Office'
3. Breaking Bad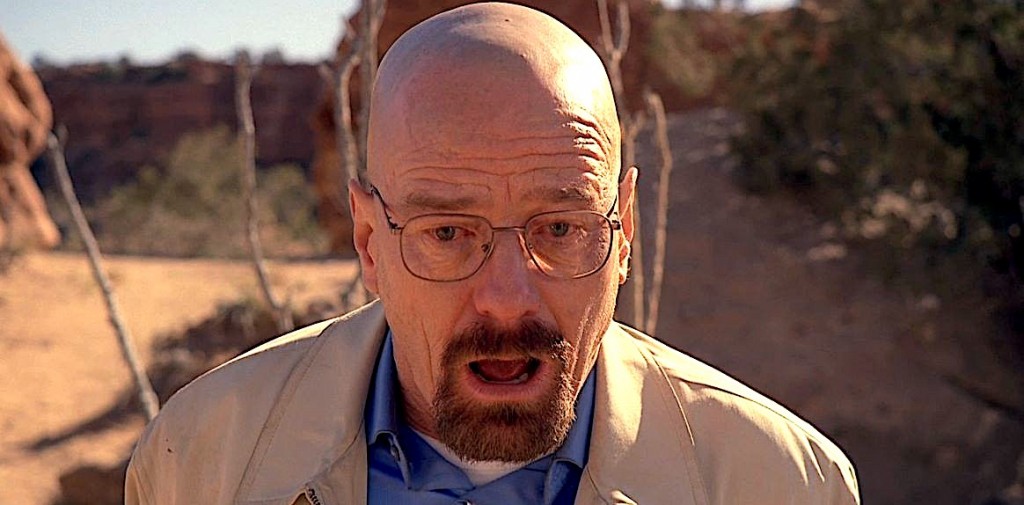 Do I really need to say anything about this show? I have said so in earlier posts and I will say it again – watertight storytelling, excellent character development, fast paced narratives, gripping action – this show has got it all. It would be a recommended watch even if Sons of Anarchy was about a bunch of people selling toys, but luckily we have similarities as well between the shows. Jax and Walter are both from troubled families, broken homes and they are both into the drug trade. While Jax has to take up his father's positio, Walter has to build his empire from scratch, but nonetheless Breaking Bad remains the finest show on television and is more than adequate to substitute for Sons of Anarchy.
Read More: Shows Like 'Suits'
2. The Sopranos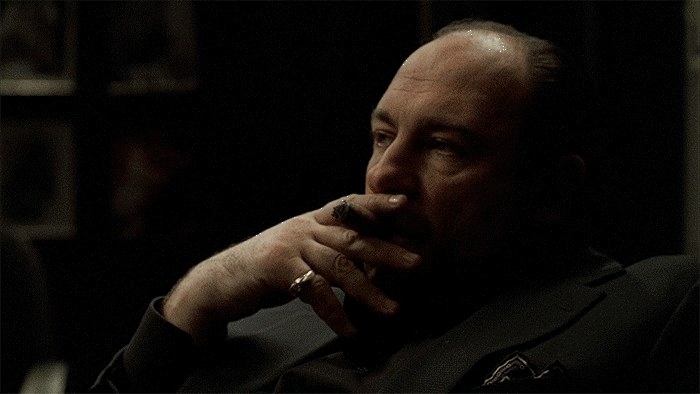 This show along with The Wire introduced to the world the concept that television shows could be higher art forms. The mob boss Tony Soprano is played brilliantly by James Gandolfini. Tony runs the New Jersey mafia and the way he struggles to keep both his mob family and his married family together reminds us of Jax's many difficulties in maintaining his crew. Food plays an important motif in the show often acting as a substitute for affection for Tony and the show has a peculiar quirk of ending with music going into the credits. Readers might wonder why I am mentioning this fact, but if you watch the show and are stumped by the last episode, think back to what I have written and it'll help you reach a conclusion about the brilliant way in which the show ended. The Sopranos is one of the finest crime shows on television and its similarities to Sons of Anarchy should definitely give viewers the excuse needed to jump right into this show.
Read More: Shows Like 'Supernatural'
1. The Wire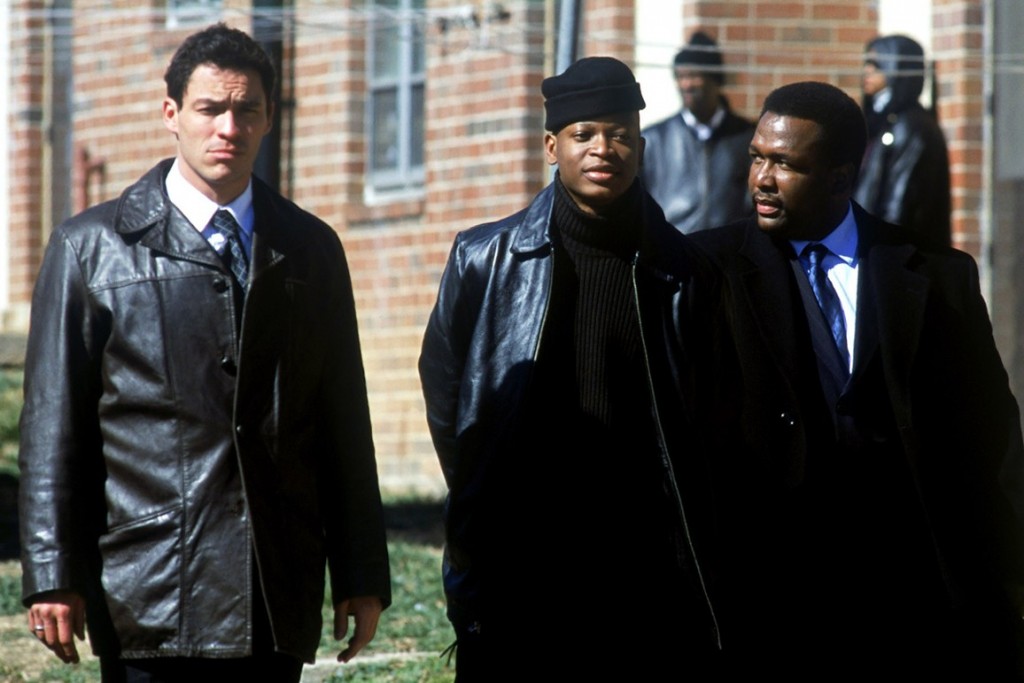 This show was proclaimed as the best television show of all time till Breaking Bad came along. Do I really need to say more? The show is gritty and dark and explores crime on the streets of Baltimore. While the narrative line is slower and spreads across over five seasons, the storytelling is much more realistic. Further, the shifting perspectives from the police to the drug dealers portrays a continuous struggle between law and crime. This show provides a much more realistic portrayal of a life of crime, its harshness and its ground realities and what drives people to it. Sons of Anarchy explores crime at a ground level in California much like this show does it for Baltimore. Although nowhere as complex as The Wire, Sons of Anarchy does share remarkable similarities that discerning viewers might enjoy if they watch The Wire.
Read More: Shows Like Breaking Bad