'The Office' is my favorite sitcom of all time. Despite the presence of an umpteen number of better rated and reviewed shows, there's just something about 'The Office' which endures. Its affable lead, Steve Carell, is a huge reason for the same. His altercations and moments of embarrassment with his co-workers at Dunder Mifflin, Scranton lit up our screens for more than half a decade. 'The Office' was a touch different from its contemporaries, both in style and the manner of comedy.
As Rainn Wilson, our very own Dwight, has pointed out: "Ricky Gervais was able to capitalize on a generational shift with an understanding that so much of the comedy in The Office is not set up, set up, punch line. It really is about characters behaving and the reactions to that behavior." This brand of awkward comedy facilitated by silences and character idiosyncrasies made the show one of the most popular when it aired. Since then a lot of shows have taken inspiration and brought something of their own. Here is the list of TV series similar to 'The Office' that are our recommendations. You can watch some of these shows like The Office on Netflix, Hulu or Amazon Prime.
15. Two and a Half Men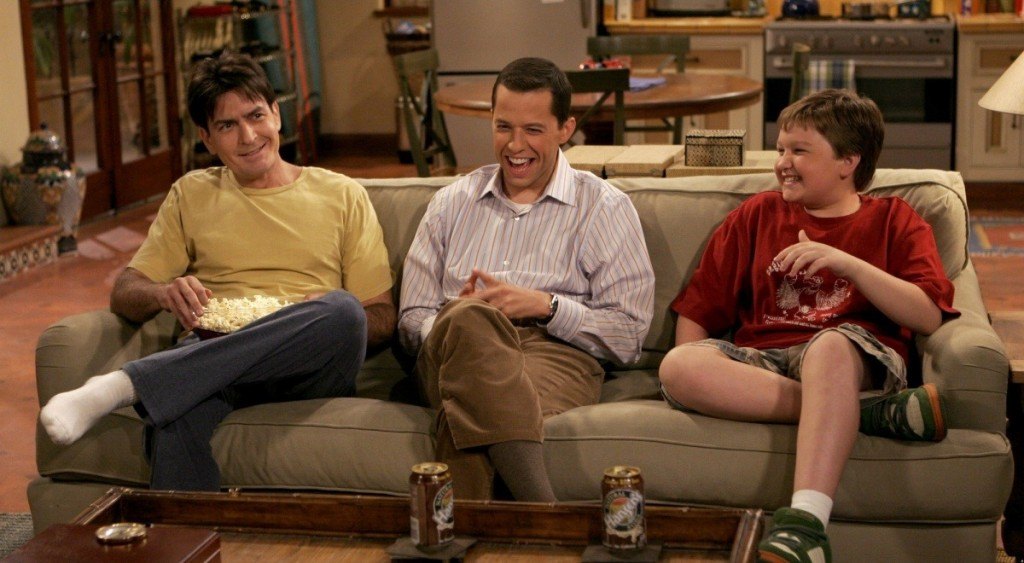 While actors quitting and being replaced is now a common phenomenon in the show-biz, no other show in recent memory was as affected as this one due to the departure of one of the cast members, not even as much as when Steve Carrell left 'The Office'. Admittedly so, the reason 'Two and a Half Men' was as solid as it was for the first eight seasons was Charlie Sheen, and it was only natural that his replacement would receive the backlash that it did. For the first eight seasons too, while the show wasn't the best out there by any means, it was one of the most popular ones, and Sheen's charismatic, funny and irreverent act as Charlie Harper kept it going. If nothing serves, you can always rewatch the first eight seasons of this classic, funny sitcom which sadly could have been one of the best shows of all time.
Read More: TV Shows Like Criminal Mind
14. New Girl
'New Girl' is the kind of harmless, fun, fluff comedy that you need to watch every once in a while to take your mind off all the heavy TV viewing, and as only that, it is perfectly serviceable. 'New Girl' is about Jess, who after a breakup moves into a new apartment with three single men. Zooey Deschanel stars as the protagonist, and plays her usually quirky, offbeat self to an extent that you begin feeling that the character of Jess was written keeping her in mind. The rest of the cast including Jake Johnson, Max Greenfield and Lamorne Morris is surprisingly good too in their respective roles. I watched 'New Girl' completely bereft of any expectations, but I must say that I was positively overcome by its refreshing simplicity.
Read More: TV Shows Like Arrow
13. Parks and Recreation
When you watch 'Parks and Recreation', you will realise why all its comparisons to 'The Office' are inevitable. The narrative structure and documentary style is almost the same, with the difference of setting in a government parks and recreation department office, although I do feel that where 'The Office' employed increasingly awkward situations to mine laughs, here it is actually more amicable humour on display. 'Parks and Recreation' is one of the few shows that actually saw an upward graph starting from season one, with the makers actually taking notes from audience feedback, especially on Leslie Knope's character that saw a lot of changes in the second season. Amy Poehler as Leslie Knope is such a positive, bright presence, ably supported by Nick Offerman, Aziz Ansari and Chris Pratt, all of them exceptional performers. Throughout a feel good series, 'Parks and Recreation' went on for just the perfect duration and had a hearty farewell. Fans of the show couldn't have asked for better.
Read More: TV Shows Like Criminal Mind
12. Modern Family (2009-)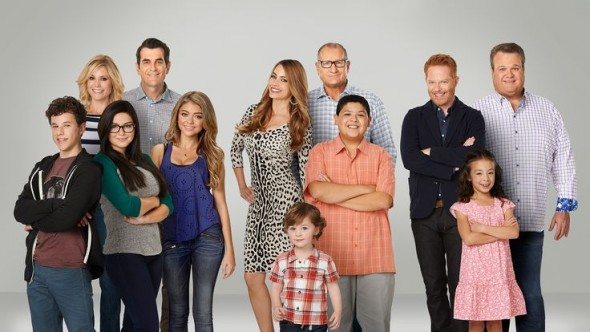 'Modern Family' has managed to stick around and brush aside dogmatic skepticism from critics when it first released to become one of the most popular shows today. Its stars have gone on to star in movies and heavily gained a loyal fan following. The show takes into its plot three families, each different in composition and personality than the other. It is almost like watching an adaptation of Sims live on television. The reason for its success has been the endearing performances of its cast and the show staying true to its brand of comedy. The untidy camera almost mimicking real-life movements is original and a noteworthy feature of the show. Pretty neat really.
Read More: Shows Like 'House of Anubis'
11. The Mindy Project (2012-)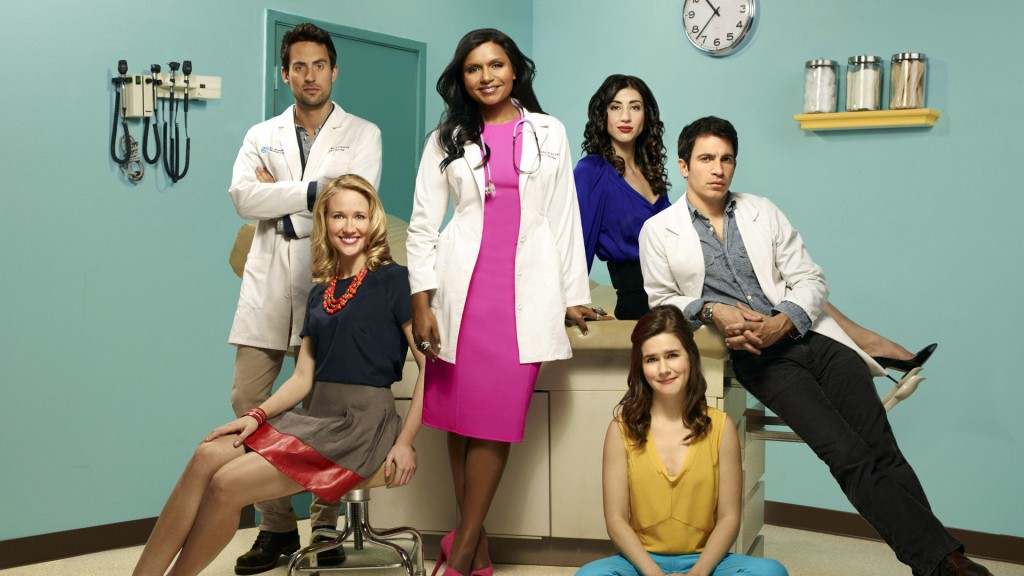 Kelly Kapoor was so bored and fed up with sitting in the annex that she decided to make her own show. And she did a brilliant job at that. The series follows Mindy Lahiri, an outgoing and eccentric obstetrician/gynecologist, who surrounds herself with equally outlandish yet kind professionals (who barely qualify to be called that) in a small medical practice. Each day brings forth a new dynamic between her and the people around her. In reality, the show was inspired by Mindy's mother, who professionally does the same job but deems the show to be an "exaggerated version, blown out of proportion, yet funny." Kaling's strong performance as the lead is enough to tune in every week.
Read More: Shows Like 'Hart of Dixie'
10. People Just Do Nothing (2014-)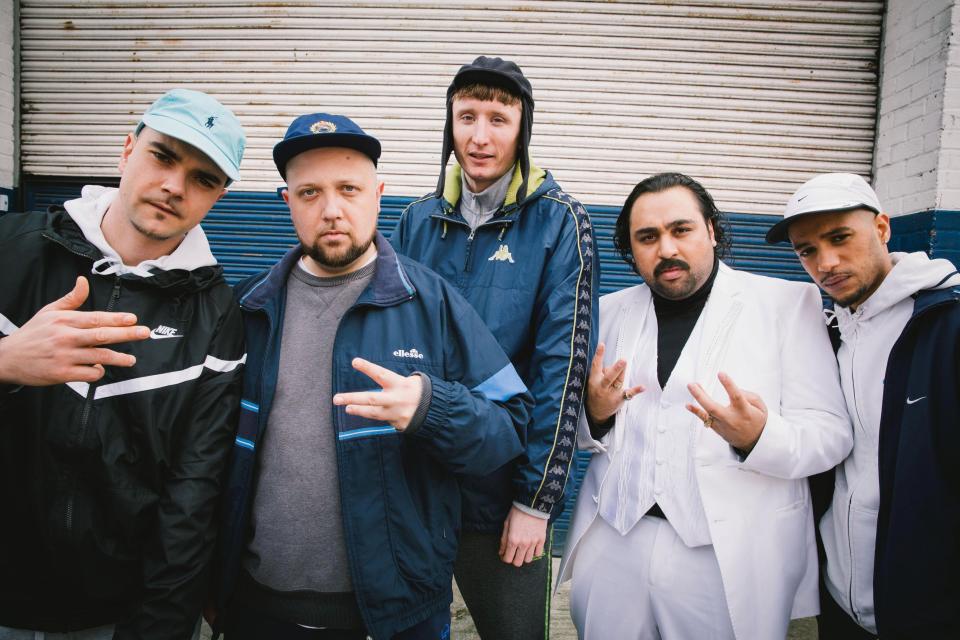 Britain has long been a goldmine of the professional intelligentsia, harboring institutions which have given us people like Ricky Gervais and Stephen Grant. The glumly fashioned mockumentary focuses on Kurupt FM (yes, that's a pun), a wee little radio station based in West London. MC Grindah (pun there too) marshals the band of dream chasers, each representing different perspectives on success and failures in life. The hilariously written show capitalizes on its innumerable puns and symbolic representation of the society we live in. The outstanding cast compliments intelligent and fitting writing, establishing itself as one to look out for.
Read More: Shows Like 'The Blacklist'
9. Extras (2005-07)
'Extras' sprang out like a twisted, gold sapling from the demented and ingenious mind of Ricky Gervais. After his success with 'The Office', Gervais and Merchant combined yet again to make us writhe with laughter. 'Extras', as the name suggests, delves deeper and magnifies the people in the background: the extras. Andy Millman becomes the vessel as we are taken into the struggling lives of these professionals and the big dreams they harbor. Similarly written and performed, the comparisons with 'The Office' were imminent and while it pales against it, it stands out as a meaningful and laugh-filled show, just furthering the former's quality.
Read More: Shows Like 'Gossip Girl'
8. King of the Hill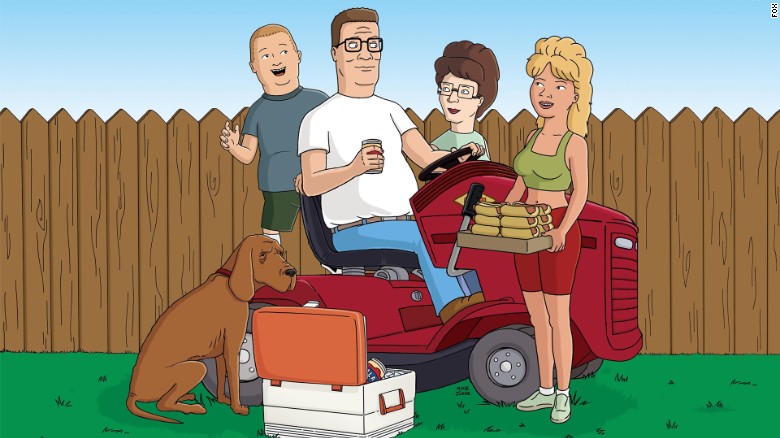 Greg Daniels, the creator of the US version of 'The Office', and Mike Judge, creator of the hit sitcom 'Silicon Valley', got together and created this gem of a TV show. Set in Texas, this animated series follows the life of propane salesman Hank Hill, who lives with his wife Peggy, a substitute-teacher, wannabe comedian son Bobby, and deadbeat niece Luanne. Hank has strikingly stereotypical views about God and country but is unpretentious and sees the world simply. Each day we get to know him a better, digging our way gradually from the surface to his dreams and ambitions. As the skin peels off, the show gains new dimensions and eventually rips off as a mature take on everyday familial life, making brief yet significant stops at religion and the American dream.
Read More: Shows Like 'Black Mirror'
7. People of Earth (2016-)
Greg Daniels features again on the list, just proving how influential he has been to comedy in America. 'People of Earth' takes an outlandish and preposterous notion of life existing beyond earth and uses StarCrossed, a support group which comprises of members all having experienced alien interactions. Ozzie Graham is a curious journalist whose inquisitive prompts him to spend time with the group and put the rumors to bed. With time, his skepticism recedes and turns into an enkindled urge to tell the world their magnificent story. Everything works in their favor: solid performances, imaginative writing, and responsible production.
Read More: Shows Like 'Dexter'
6. Brooklyn Nine-Nine (2013-)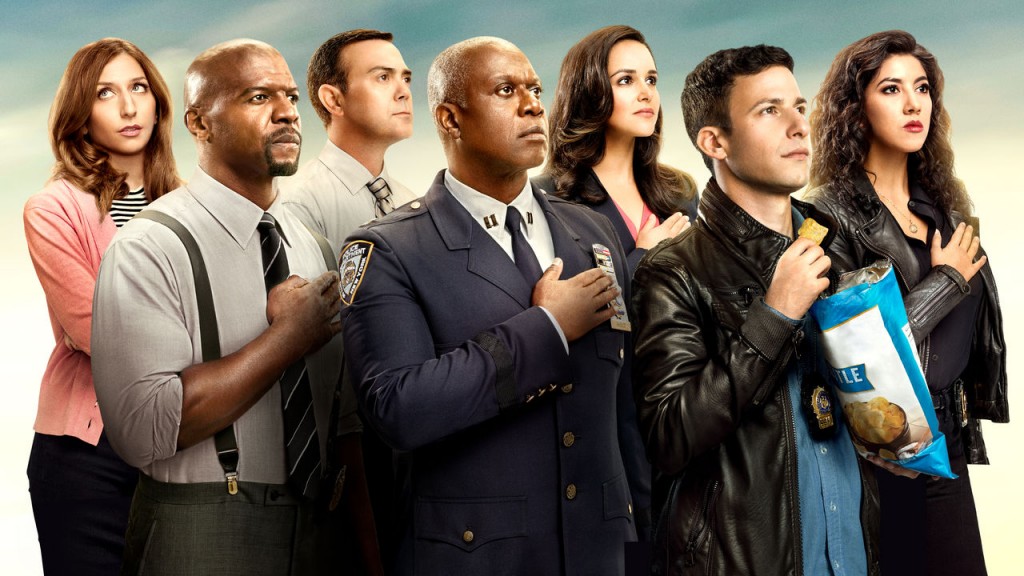 'Brooklyn Nine-Nine' is one of those shows which rides on its mass popularity rather than critical ratings. NYPD never seemed a more fun place with this peculiar covey of detectives, headed by an effeminate and disciplined Capt. Raymond Jacob "Ray" Holt. Navigating through daily life with a distinctive and unique difficulty, the group often helps each other out in troubling times, almost resembling a mini family. Andy Samberg is phenomenal as Jake and his contagious charm drives others to outperform themselves. Laced with impressive ad-libbed scenes and a familiarized camera set-up, 'Brooklyn Nine-Nine' is imaginative, original, and heavily colloquial.
Read More: Shows Like 'Outlander'
5. Parks and Recreation (2009-15)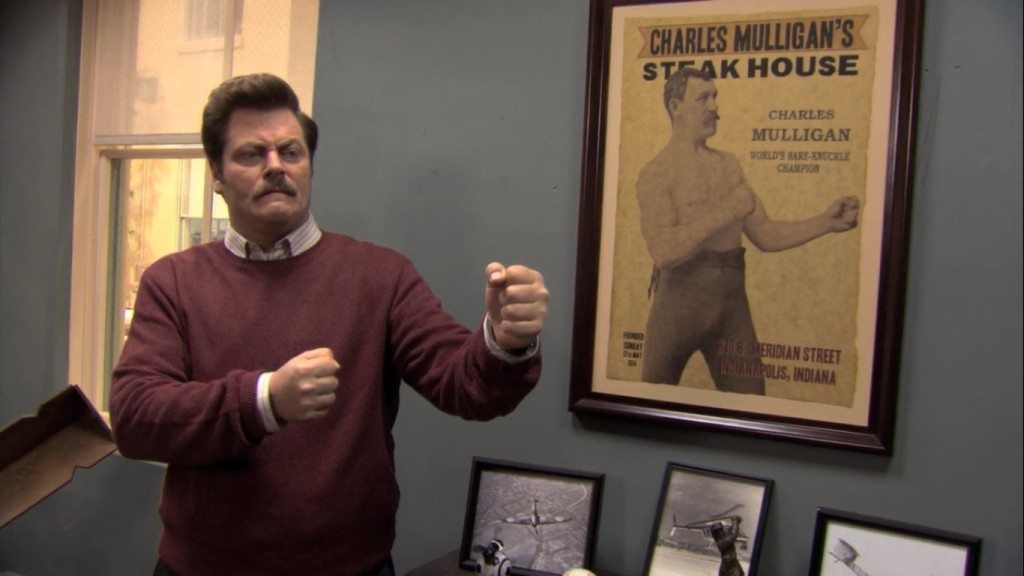 You see this guy? That's Ron Swanson. Probably one of the funniest and masculine characters in television history. He heads the Parks and Rec department of the local town Pawnee, where the only real-worker is a kind and innocent Leslie Knope. Working through Swanson's hatred for democracy, Tom Haverford's tardiness, April's indifference, and other character's shortcomings, Leslie gives it her all for her dear Pawnee. 'Parks and Recreations' is a personal favorite and comes highly recommended. Probably the closest to 'The Office' in awkward comedy and underlying themes of work-family, Greg Daniels' golden child benefits from its amazing ensemble and brilliant piece of writing.
Read More: Shows Like 'This Is Us'
4. Arrested Development (2003-)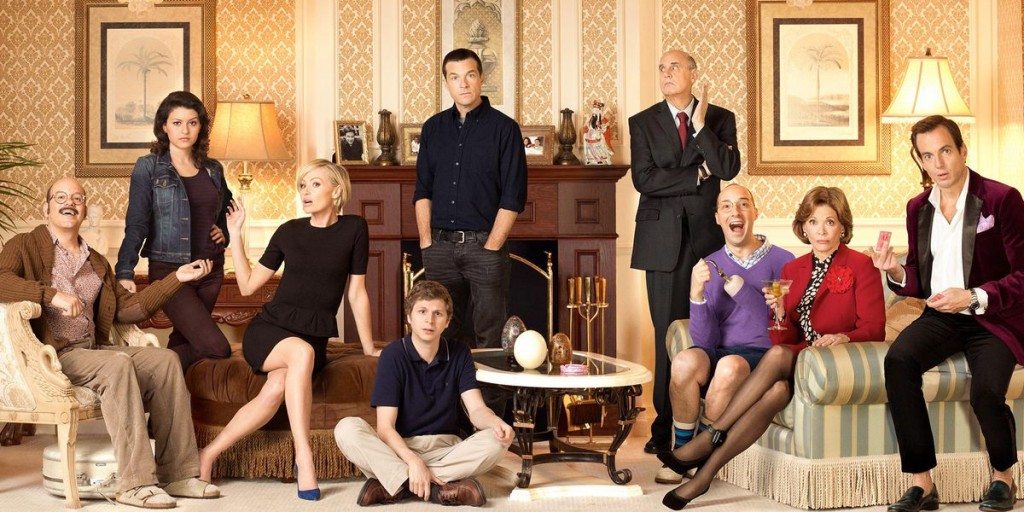 Probably the best-written show on the list is 'Arrested Development'. Boasting of a highly talented ensemble and an omniscient Ron Howard as its narrator, the show follows the fictitious Bluth family, a formerly wealthy and habitually dysfunctional family. It is presented in a continuous format, incorporating handheld camera work and voice-over narration, as well as the use of occasional archival photos and historical footage. Each member is given ample time to develop and contribute to the story. The frequent Easter jokes cover most of the show's intended humor quotient, and the passively conscious unintended mannerisms of the characters the rest.
Read More: Shows Like 'Big Little Lies'
3. 30 Rock (2006-13)
Tina Fey is a gift from heaven. Her brazen and personal style of comedy has infatuated us for years on SNL and finally shaped into something more definitive with '30 Rock'. A talented and over-burdened TV sketch writer Liz is surrounded by crazy people. Among them is her cantankerous and audacious boss Jack Donaghy, whose constant outbursts threaten the fate of her TV show on a daily basis. It falls squarely on her shoulders to manage everything while maintaining a semblance of a personal life.
Read More: Shows Like 'Twin Peaks'
2. Veep (2012-)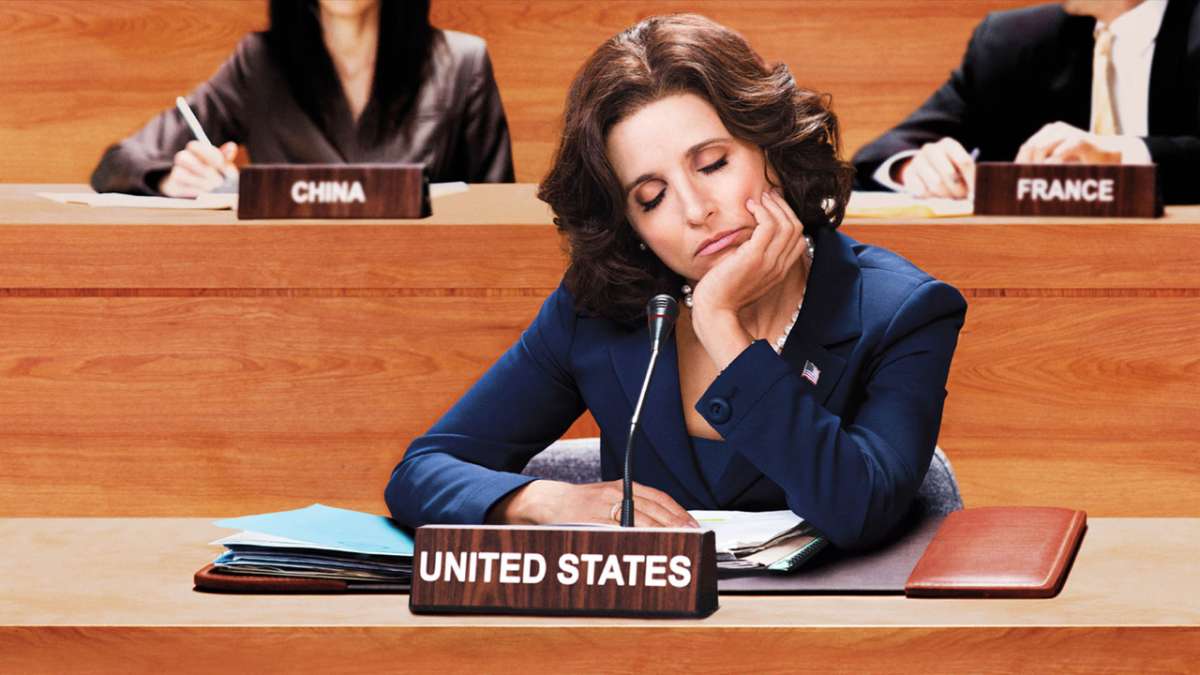 'Veep' seems to be an ever-present at TV award shows. Its like other shows don't compete for the award, but just make up the numbers. The political-satire is adapted from its brilliant British predecessor 'The Thick of It' and operates from the offices of Selina Meyers, played by the wonderful Julia Louis Dreyfuss, a fictional VP whose team of "whinners" looks to create a legacy of their own in the political history of America. Muddled in dirty mind games and intrinsic human savagery, 'Veep' poses a brilliant question every day: where do you stop? The show perceptively attaches human ambition and drive with power abuse and miraculous deadlines being met, almost mocking democracy and our system of the exploitation of the marginalized. A must watch before you leave earth.
Read More: Shows Like 'True Detective'
1. Curb Your Enthusiasm (2000-)
The series was created by Larry David — who also created Seinfeld With Jerry Seinfeld — who stars as a fictionalized version of himself. The series follows Larry in his life as a semi-retired television writer and producer in Los Angeles and later New York City. Easily one of the funniest shows ever created, Curb Your Enthusiasm is Larry David at his best. The series often features guest stars, and many of these appearances are by celebrities playing versions of themselves fictionalized to varying degrees. In the end, I can only say: "Thank you, Larry David. Thank you."
Read More: Shows Like 'Gossip Girl'