The sensational teenage drama 'Gossip Girl' has Kristen Bell (as the Gossip Girl) and Blake Lively (as Serena) taking the centre stage. Gossip Girl as a character is a blogger who controls the entire narrative and reveals secrets of people of interest, with her "agents" spread around the suburb. The series revolves around upper-class, filthy rich adolescents who reside in NYC's Manhattan – Blair Waldorf who's the proverbial queen bee of the entire scene and envied by many, is flanked by Serena, the girl who's back after her mysterious disappearance and who's also friends with Blair, Dan, the self-proclaimed outsider who's trying his stint being a writer, Nate – Blair's boyfriend, Chuck – the bad boy a.k.a. spoilt brat, the anti-hero, womanizing party-animal and the "king" of the chess game.
The Gossip Girl's foray into the "scandalous lives" of Manhattan's elite is all that the whole portrayal is about. 'Gossip Girl' as a series has led to many filmmakers venturing into similar TV soaps revolving around teenagers, high-school dramas, and spoilt kids. TV series like 'Gossip Girl' would be closely knit with teenagers, privileges, peppy music, pretty girls, scandalous relationships, high-school setup, drugs, alcoholism, suburban lives set in big cities, love and hate relationships, revenge, hatred, hidden secrets, mysteries, teenage pregnancy, and animosities. Through this list, we bring to you such TV shows similar to 'Gossip Girl' in one way or the other and are equally enjoyable yet unmistakable, in an increasing order of their relevance. You can watch some of these shows like Gossip Girl on Netflix, Hulu or Amazon Prime.
12. Beverly Hills, 90210 (1990-2000)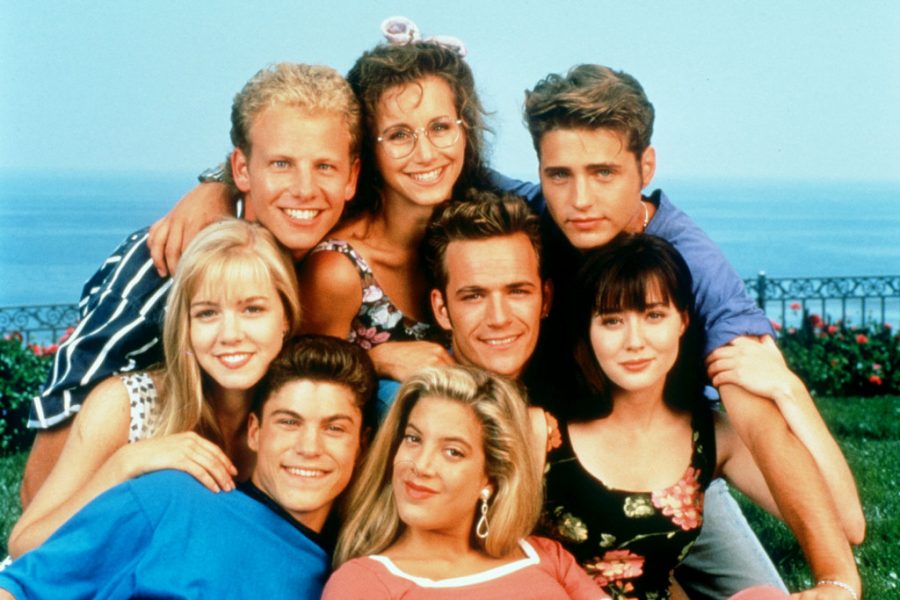 The number 90210 refers to a zip code of the area the TV series is set in. 'Beverly Hills, 90210' follows the twins Brandon and Brenda, who're in their sophomore year of high school, when suddenly, their parents have decided to move to Beverly Hills from Minnesota. The big-bang change they have to go through in their lives as they're exposed to the privileges of the wealthy and accomplished, their day-to-day lifestyle and the qualms of a teenage high-school life that involve drugs, sex and other abuses summarizes 'Beverly Hills, 90210' to a larger extent. The Mid-90s was a golden era for this TV show when 'Beverly Hills, 90210' gained momentum post its slower start, yet the show was summarily panned by critics for being too cliched.
Read More: TV Shows Like Breaking Bad
11. The Vampire Diaries (2009-2017)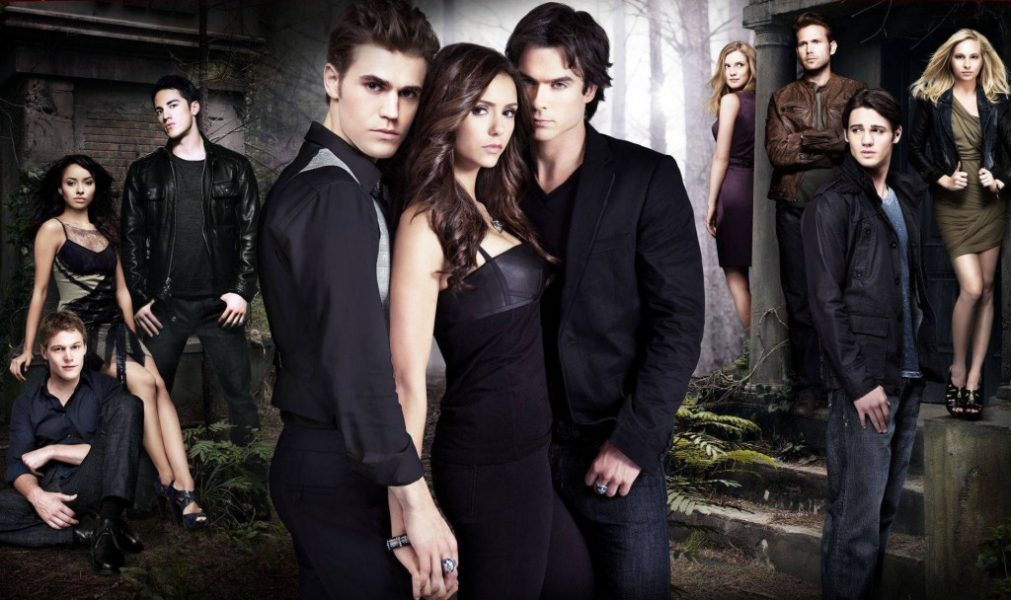 'The Vampire Diaries' is not your average teenage tv comedy-drama, rather, the one with a lot of vampires (as the name suggests) along with a spin-off series that is 'The Originals'. As was with 'Twilight', the primary plot is a love triangle comprising Elena – a human teenage girl who had lost her parents in a car crash, Stefan – a vampire whom she falls for and Damon, Stefan's elder brother (also, a vampire) who initially plans on disrupting Elena-Stefan's love story but ends up falling for Elena instead. As the story progresses, more antagonists emerge with Mystic Falls' original families coming to the foray, thus giving 'The Vampire Diaries' a political angle as well. With an increasingly well-executed character development through eight seasons and a multi-layered storyline, 'The Vampire Diaries' ages and gets better with each passing episode.
Read More: TV Shows Like The Vampire Diaries
10. Glee (2009-2015)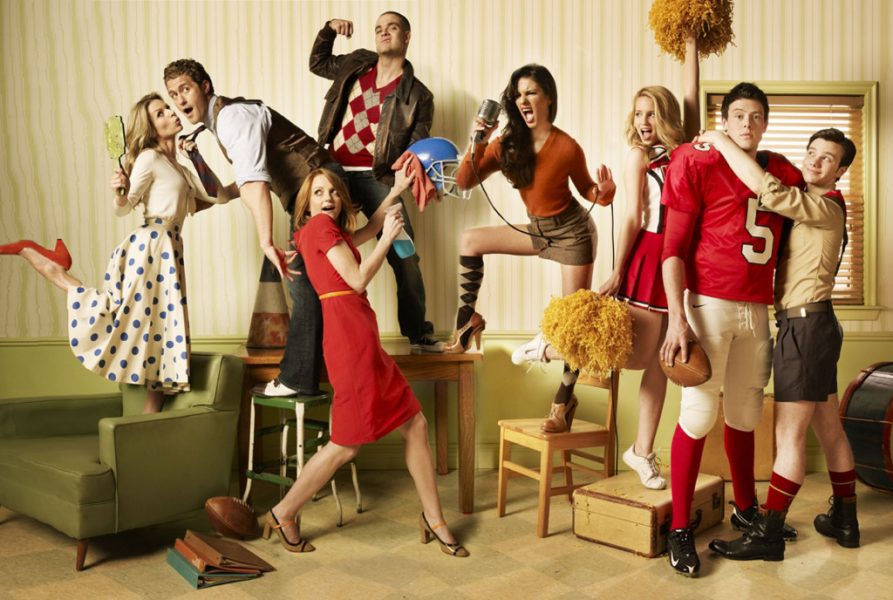 A high-school musical teenage drama-comedy, 'Glee' revolves around the Glee Club, a high school show choir at the William McKinley High School based in Ohio. As the story progresses, the Glee club director Will takes it upon himself to restore the choir to its former glory, and the glee club members Rachel, Finn, Santana, Brittany trying to help Will's cause while they and other members deal with the regular love, sex, and relationships triad among drug and alcohol abuse. Gradually, and as the narrative forwards to further seasons, Glee club begins its winning streak by conquering the sectionals and the regional competitions, while its members seemingly appear more evolved than they were in the previous seasons. If you're into a musical, high-school "dramedy", this one's for you.
Read More: TV Shows Like White Collar
9. Pretty Little Liars (2010-2017)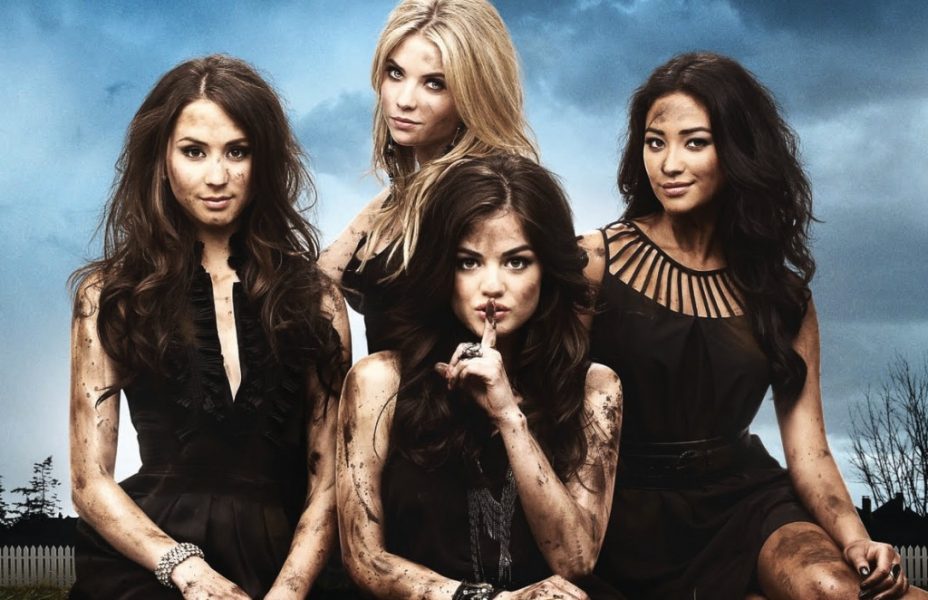 What happens when the wall protecting someone's deep, dark secrets is breached? 'Pretty Little Liars' pretty much sums it up. Set in Rosewood, Pennsylvania and revolving around five girls a.k.a. liars, who formed a close-knit group, all hell breaks loose when one of the liars, Allison goes missing. The remaining four get mysterious messages from a person named "A", who threatens to let their secrets out in the open and also tells them about Allison's death. As the TV show moves forward, Allison's secrets are revealed, one at a time and things start falling apart like a deck of cards. Secrets including adultery, violence, debauchery, and a lot more. A slight departure from how 'Gossip Girls' pans out to the audience, 'Pretty Little Liars' doesn't reveal too much too very soon, which is why it has succeeded to carry its eerie thrill throughout.
Read More: TV Shows Like Black Mirror
8. Riverdale (2017-2018)
Based on the characters created by Archie Comics, and revolving around a teenager named Archie, a high-school footballer and his friends, 'Riverdale' starts its premise with the death of Jason Blossom, a quarterback in the football team who belonged to a powerful, rich family. As Archie has to deal with relationships, his newfound passion for music and the mysteries and people surrounding Jason's death, murkier secrets come to the fore along with the involvement of many other characters in conniving against and suppressing Jason's murder. Eventually, the band of teenagers formed by Archie decide upon uncovering the mysteries lurking deep beneath the seemingly innocent town. 'Riverdale' is somewhere midway between 'Pretty Little Liars' and '13 Reasons Why?', with a dash of 'Stranger Things'.
Read More: TV Shows Like Riverdale
7. Big Little Lies (2017)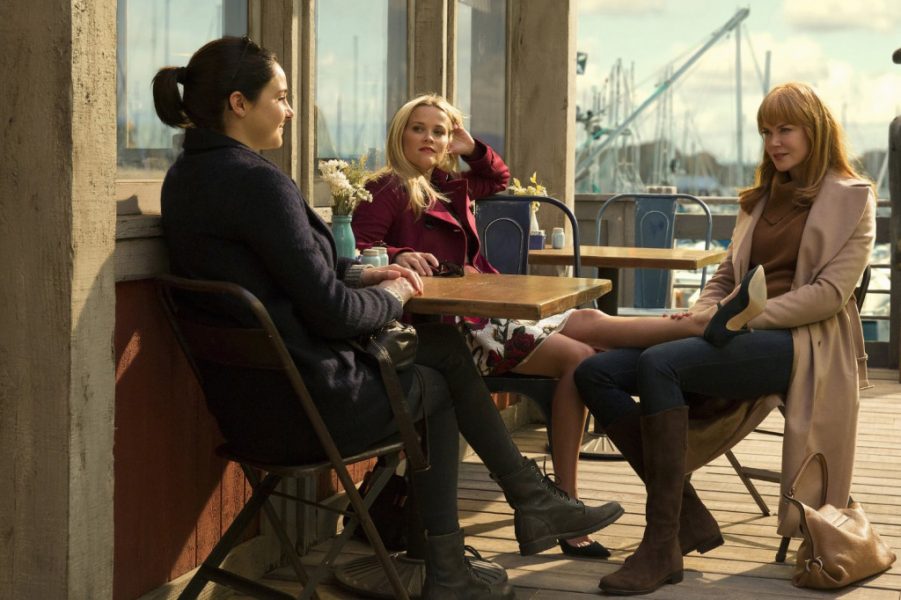 With Academy Award Winner Meryl Streep all set to return to its second season, with a star-studded ensemble cast for its first season comprising Shailene Woodley, Reese Witherspoon, Nicole Kidman, Alexander Skarsgard, Zoe Kravitz, Laura Dern to name a few, and with eight Emmy wins, and a Golden Globe, 'Big Little Lies' is a name to reckon with. Set in Monterey, California, 'Big Little Lies' surrounds the infested lives of three affluent moms – Jane, Madeline, and Celeste. While Jane has had a disturbing and abusive past, Madeline is unhappy with her daughter who's getting closer to her ex-husband's wife Bonnie, and Celeste is being physically abused by her husband. As Bonnie commits an unintentional murder, all the others decide to lie and protect Bonnie. As dark and evil as it may seem, the fun lies in the humour, thrills, and unexpected twists that are replete throughout.
Read More: TV Shows Like Big Little Lies
6. Privileged (2008)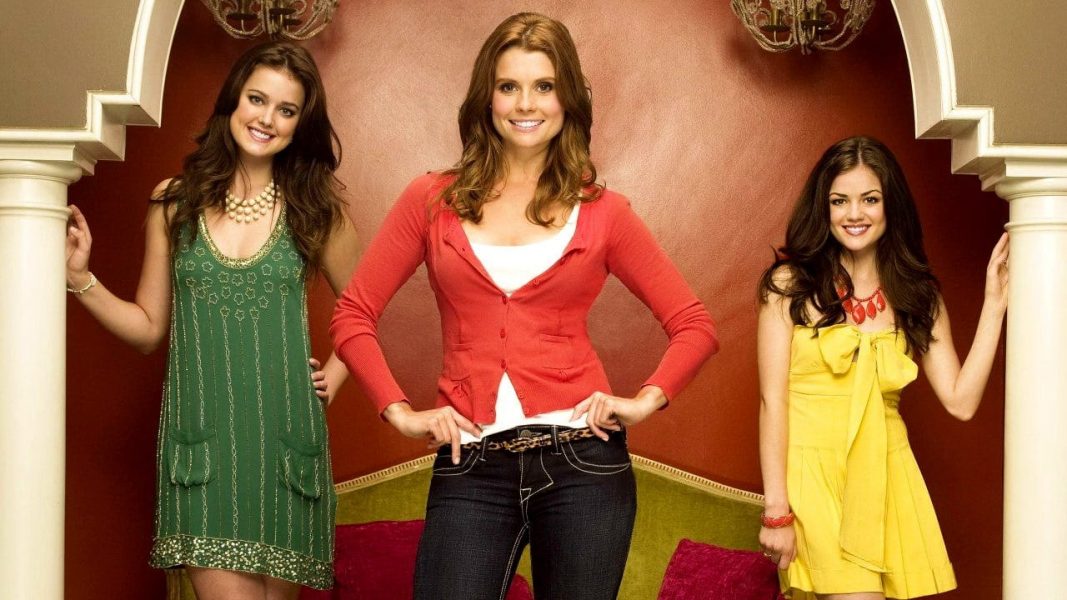 With a little more semblance to 'Gossip Girls', yet bearing an equal number of differences, 'Privileged' revolves around Megan, an aspiring journalist whose world comes falling apart when she's fired from her job. Enter Laurel, a wealthy, settled businesswoman who appoints Megan as the live-in tutor for her twin granddaughters – Rose and Sage, in Florida. As Megan decides to win them over with her charm, she's also inundated with the riches of Palm Beach. Falling in love, complicated relationships, and Megan's zealous attitude are the winning points of this now-discontinued TV show.
Read More: TV Shows Like Criminal Mind
5. The Carrie Diaries (2013-2014)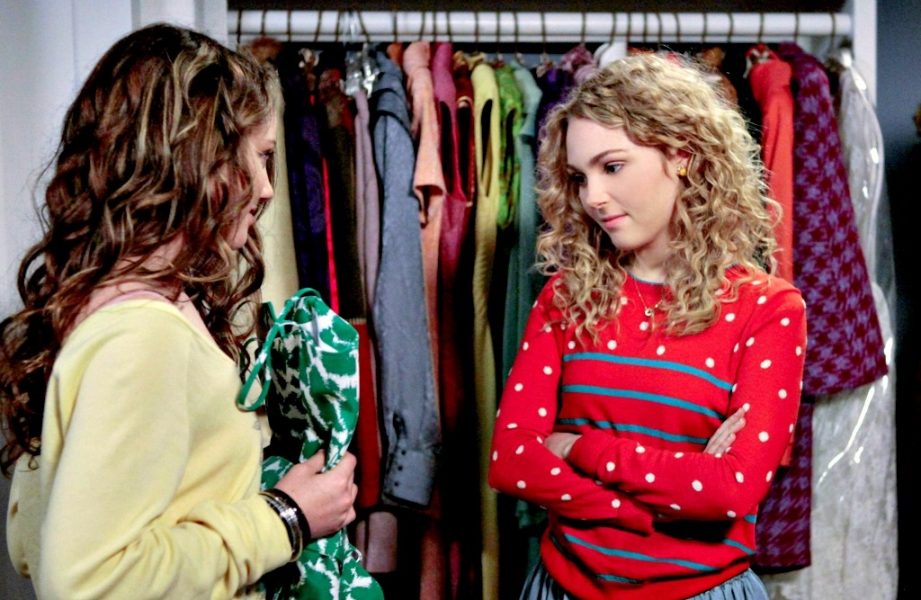 The official prequel to the critically acclaimed 'Sex and the City', 'The Carrie Diaries' follows the teenage years of Carrie Bradshaw while she's in her junior high school in Connecticut and is an aspiring writer. She starts working for Larissa who owns the Interview Magazine, which Carrie considers as a stepping stone for her aspirations. As Larissa and Carrie grow closer, with Larissa having lost her job, Carrie chooses her career over Sebastian, her love interest from high school. 'The Carrie Diaries' hits all the right notes and is a prized prequel to one of the most celebrated TV shows of all time.
Read More: TV Shows Like Boardwalk Empire
4. One Tree Hill (2003-2012)
Set in the fictional town of Tree Hill in North Carolina, 'One Tree Hill' portrays the on and off relationship between two half-brothers- Nathan and Lucas. As Nathan and Lucas try to form factions in their junior year, alongside basketball teams, Lucas' interest in Nathan's girlfriend Peyton complicates things further. Moving on to further seasons, Nathan's and Lucas' priorities change, so do their love interests and new triangles are formed as new characters foray into their lives. With numerous characters, as is with any high-school drama, and with basketball in the backdrop consistently across all seasons, yet 'One Tree Hill' is one of the very rare high school dramas the prime focus of which is the rivalry between two teenage boys. I leave out the rest for you to figure.
Read More: TV Shows Like One Tree Hill
3. Thirteen Reasons Why (2017)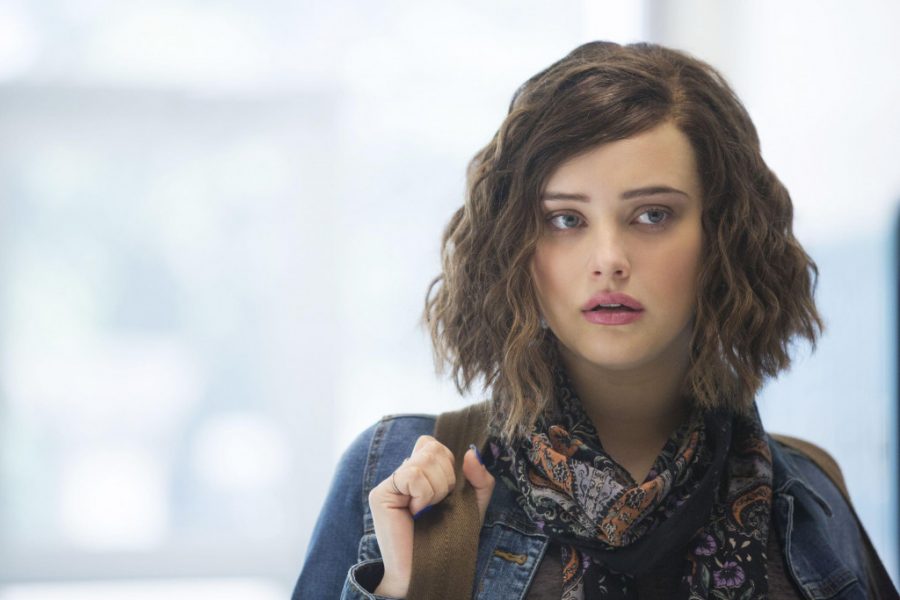 To start with, "Welcome to your tape!". '13 Reasons Why' is unique in most of its aspects despite being a high-school mystery drama – the cast, the suspense, and the buildup until the end, the emotional turmoil, the amazing character depth, and confusion one has to go through while looking or figuring out who the suspect is. Surrounding Hannah Baker, a high school student who takes her own life owing to a series of tragic events she went through, Clay Jensen, who had a massive crush on Hannah receives a box of cassette tapes wherein Hannah narrates the circumstances that pushed her to take her own life. Gripping, raw, and spellbinding in each and every frame, '13 Reasons Why' is like a mystery thriller book that's unputdownable.
Read More: TV Shows Like Prison Break
2. The O. C. (2003-2007)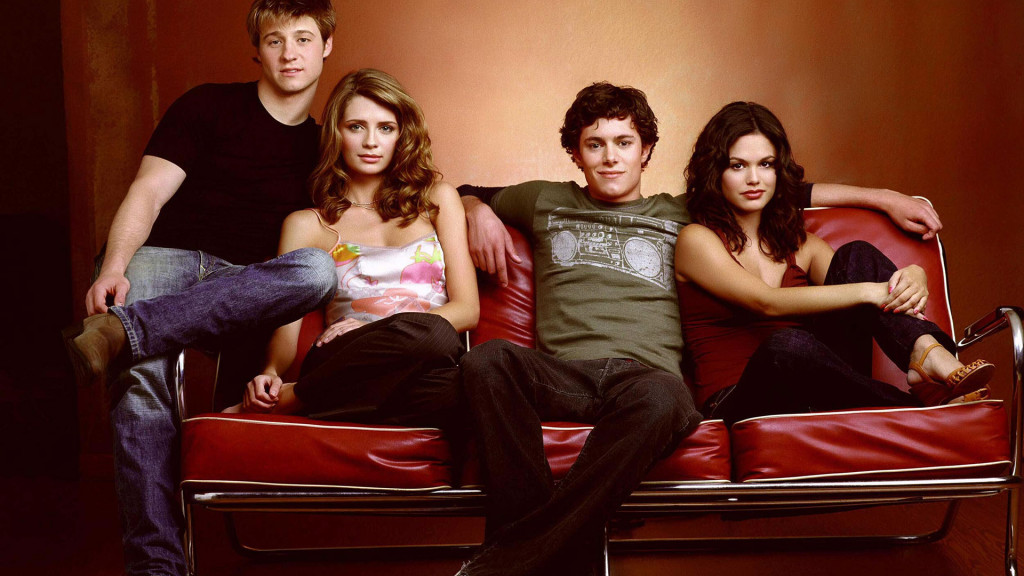 An abbreviation of 'Orange County', 'The O.C.' is perhaps one of the closest relatives of 'Gossip Girls' you can watch instead. Ryan Atwood, a young chap who's been ousted by his family is adopted by a well-off Cohen family in Newport Beach. As he undergoes a cultural and psychological shock from being underprivileged to the riches, he falls for neighbour Marissa as he discovers the superficiality and lack of humility among the rich. Seth, Ryan's foster-brother has an on and off relationship with Summer. Ryan has to confront his older demons who come out of the closet every now and then, along with the ones from his past, underprivileged life. The engaging, coherent plot with some well-thought-out performances form the backbone of the success of this acclaimed series. What's your excuse for not binging it yet?
Read More: TV Shows Like Twin Peaks
1. Skins (2007-2013)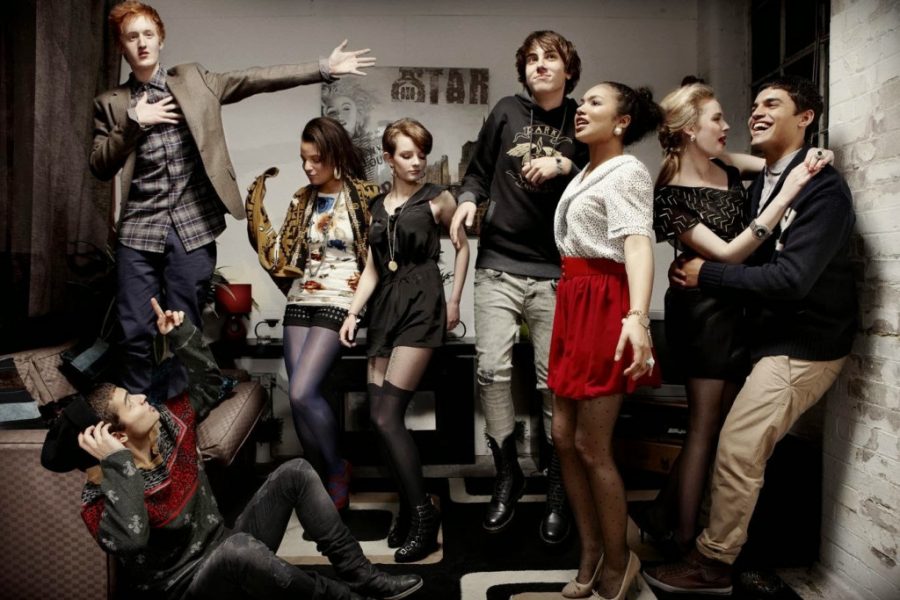 This critically acclaimed UK-based television series has a very thin line between itself and 'Gossip Girls' and from a storyline's perspective, it fares way better at many places. 'Skins' follows a bunch of teenagers based out in Bristol, England and how they deal with their advent into adolescence with substance abuse, sex, bullying, PTSD et al, yet emerge victorious in the end. The seven seasons of the TV series has characters split into three generations with an ensemble of actors portraying their roles for various generations wherever they fit in. The teenagers' lives which they have been living off the edge, their indulgences, and their growing-up-to-be forms the core of the series. With an anthology kind of setup, and with each episode being the narrative of one of the primary characters, 'Skins' is totally a praiseworthy effort not to be missed.
Read More: Shows Like The 100