Based on Liane Moriarty's book of the same name, 'Big Little Lies' was about a group of women living in the posh society of Monterey. While they individually handle the problems that haunt their lives, a murder at a party brings everyone under scrutiny. With an ensemble of actresses like Nicole Kidman, Reese Witherspoon, Laura Dern and Shailene Woodley, this show portrayed the different aspects of the lives of women.
While the show tackles dark issues like domestic violence and rape, it also focuses on the strength of friendship and the support that women provide to one another in order to make it through their darkest of times. We already know that the second season is in making, you should turn to the following TV shows to binge on the stories of love, revenge, crime, mystery and strong female characters. Here's the list of TV shows similar to Big Little Lies that are our recommendations. You can stream some of these shows on Netflix or Amazon Prime.
10. 13 Reasons Why (2017-)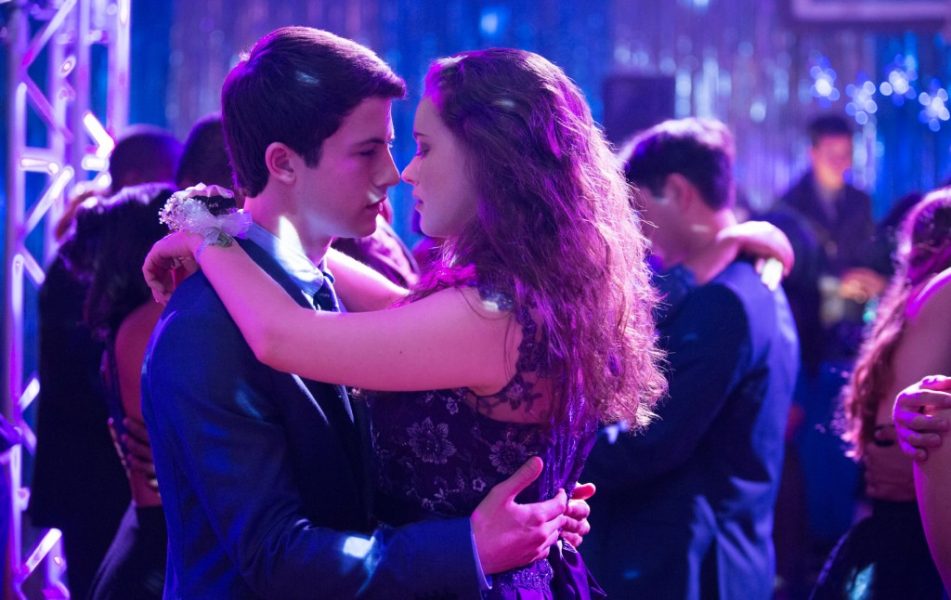 Clay Jensen is a seventeen-year-old high school student whose life is turned upside down when he receives a box of cassette tapes from his deceased classmate Hannah. Hanna had committed suicide owing to the depression and pressure she faced at the hands of some people. As Clay watches one tape after another, he discovers the people whom she held responsible for her death. Moreover, he discovers his involvement in it.
Read More: TV Shows Like Breaking Bad
9. Riverdale (2017-)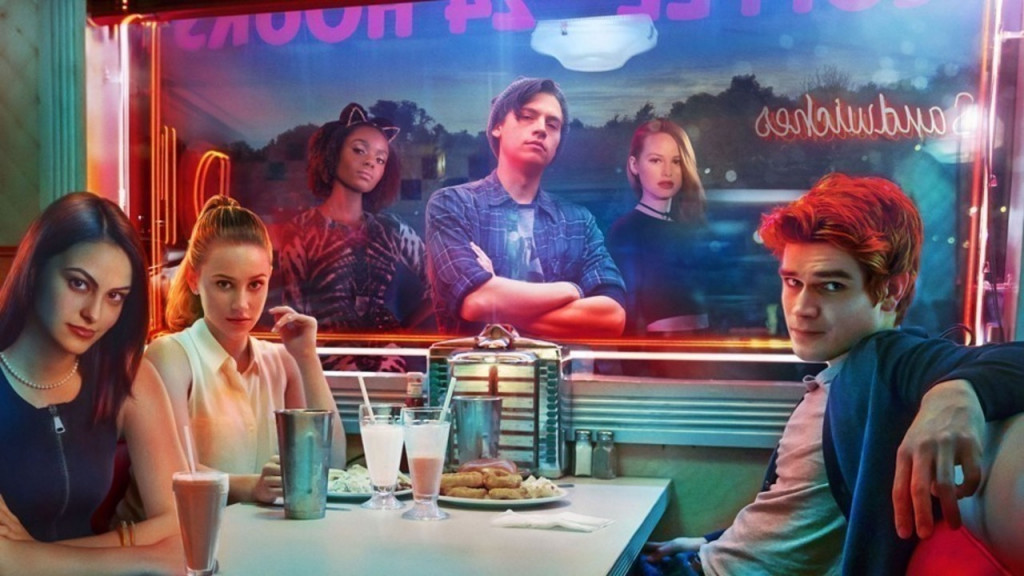 Based on the characters from Archie Comics, this show is set in a fictional town of Riverdale and follows the life of Archie Andrews and his friends. When a fellow student mysteriously dies, the atmosphere of the town turns dark. As Archie and his friends try to unravel the reasons behind his death, their own personal lives are driven by the issues that trouble them.
Read More: TV Shows Like Riverdale
8. Revenge (2011-2015)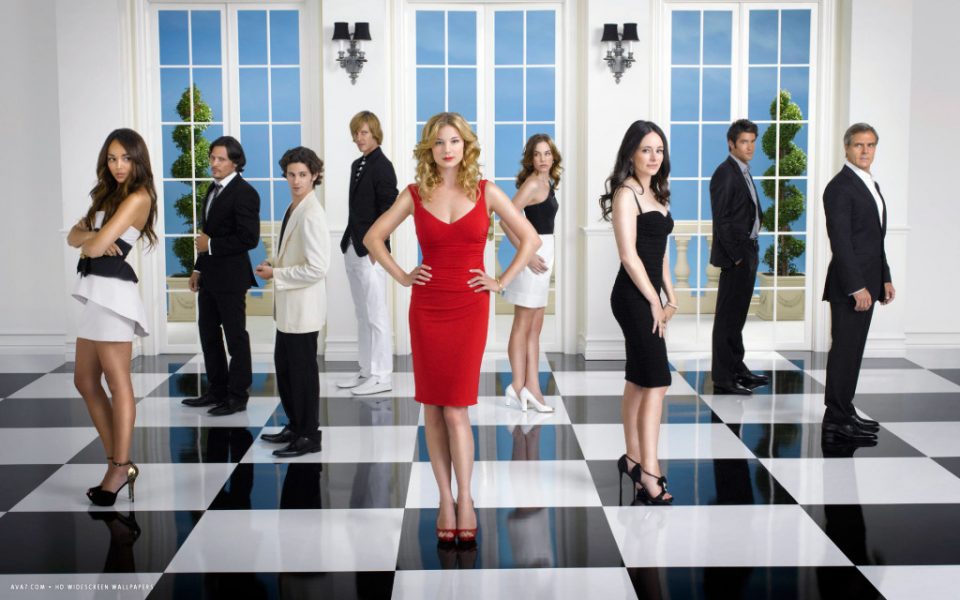 Loosely based on 'The Count of Monte Cristo' by Alexandre Dumas, this show tells the story of a woman who seeks revenge on the people who destroyed her family. When she was a child, Amanda saw her father framed for a crime committed by the Graysons. With her father's reputation soiled and her childhood ruined, she returns years later to exact a calculated revenge on the Graysons.
Read More: TV Shows Like Black Mirror
7. Pretty Little Liars (2010-2017)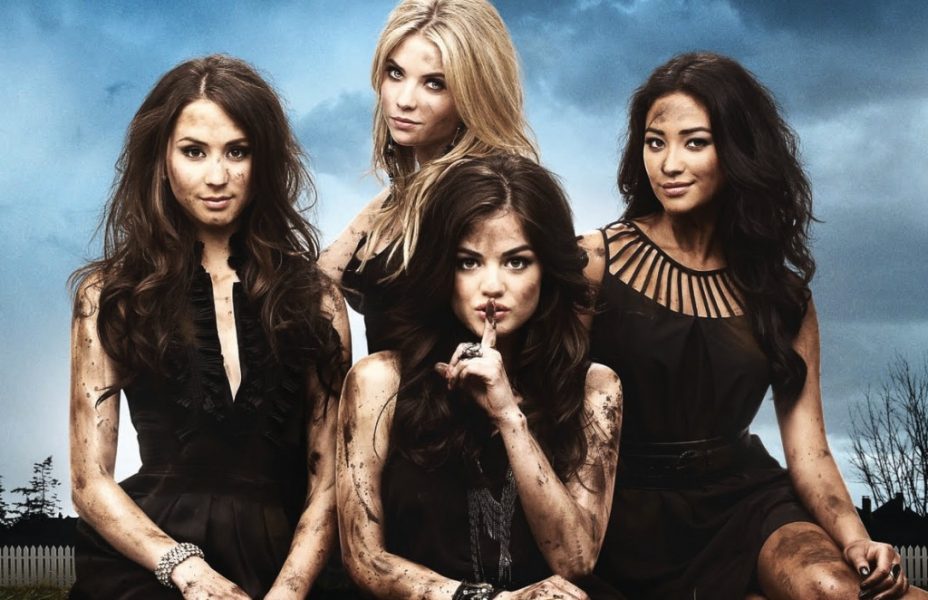 A group of women and a murder mystery, 'Big Little Lies' and 'Pretty Little Liars' have this theme in common. A close-knit group of friends disbands when one of them goes missing. One year later, the remaining friends are brought together when they all receive letters from an unknown person who calls himself "A" and threatens to reveal their darkest secrets.
Read More: Best Space TV Shows
6. The Slap (2015)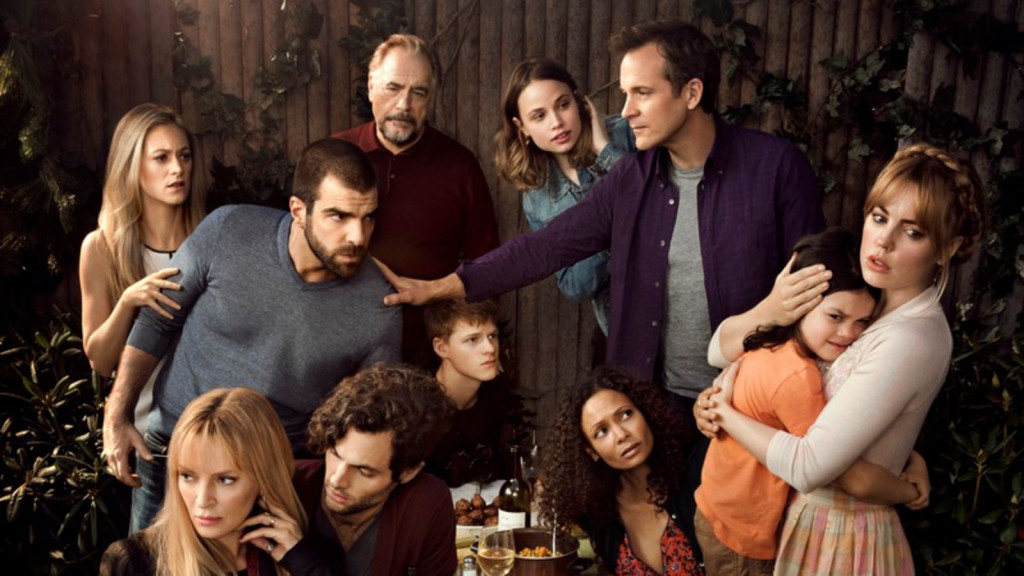 A remake of the Australian series of the same name, this show tells the events in the aftermath of a slap at a birthday party. When Harry slaps a misbehaving child, the parents decide to press criminal charges against him. One of the important plotlines in 'Big Little Lies' was the drama of the children and how their parents get involved in it. This show presents another view of that aspect. Every episode tells the story from a different character's perspective.
Read More: TV Shows Like Once Upon A Time
5. Desperate Housewives (2004-2012)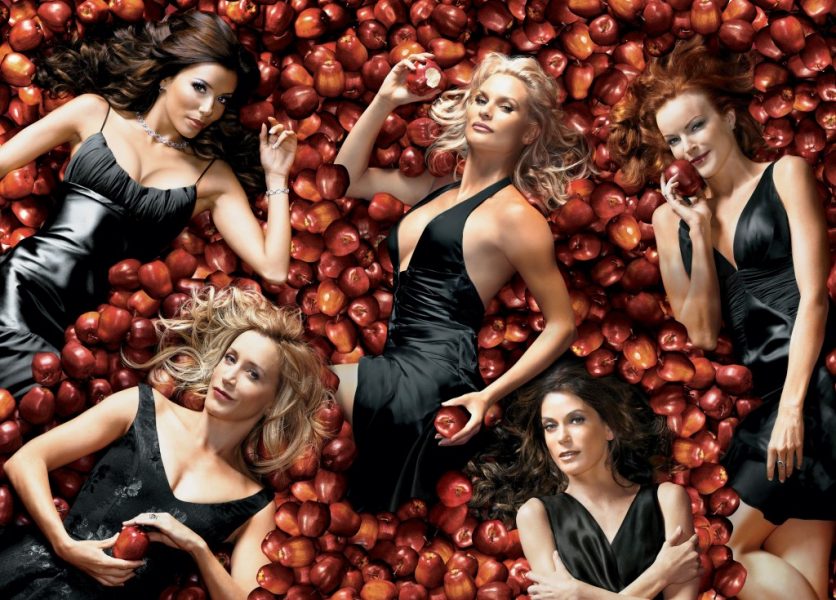 When someone talks about a bunch of housewives tackling issues in their social and private lives, the first show that comes to mind is 'Desperate Housewives'. In a quiet suburban neighbourhood, a woman commits suicide. The story, then, unfolds from her perspective and we see a group of women as they try to hold onto their secrets, unravel mysteries and get involved in crimes.
Read More: TV Shows Like True Detective
4. Enlightened (2011-2013)
Instead of focusing on a group of women, this show focuses on the life of one woman who hasn't known peace in her life for a very long time. Starring Laura Dern as Amy Jellicoe, a woman on the verge of a nervous breakthrough, it shows how her self-destructive activities result in the downfall of her life. Even though it is a comedy series, 'Enlightened' has intense issues at its core. Laura Dern gave an incredible performance as Amy and got herself a Golden Globe.
Read More: TV Shows Like Twin Peaks
3. Scandal (2012-2018)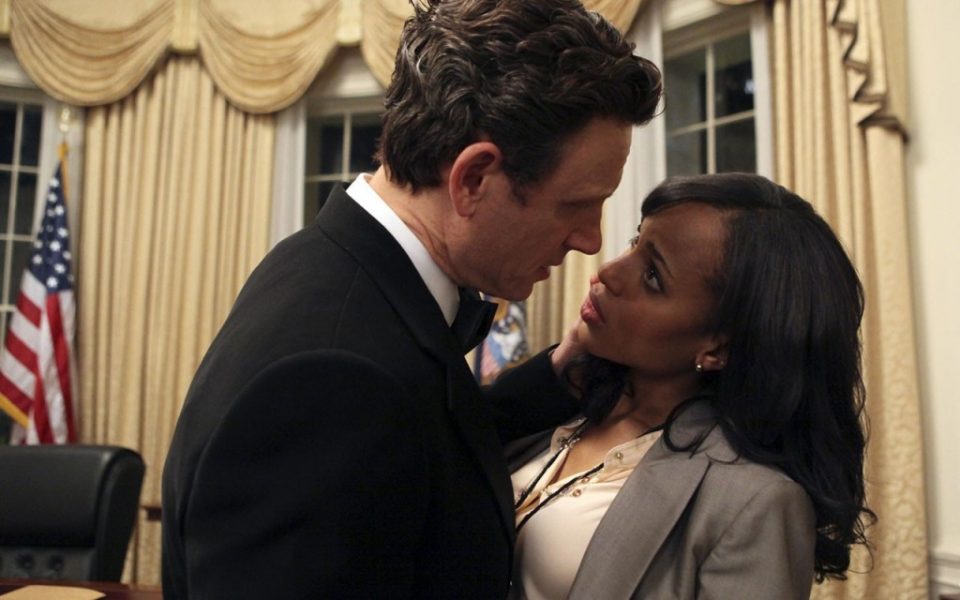 Olivia Pope runs a crisis management firm but her own firm encounters a lot of situations that put everyone in a crisis. Created by Shonda Rhimes, this critically acclaimed show ran for seven seasons. With Kerry Washington portraying the lead, the role of Olivia Pope was of a headstrong woman, ready to make difficult decisions to keep things in order. Alongside Olivia, we follow the lives of her employees as they try to overcome the pressure at work while balancing their personal lives.
Read More: TV Shows Like Scandal
2. How to Get Away with Murder (2014- present)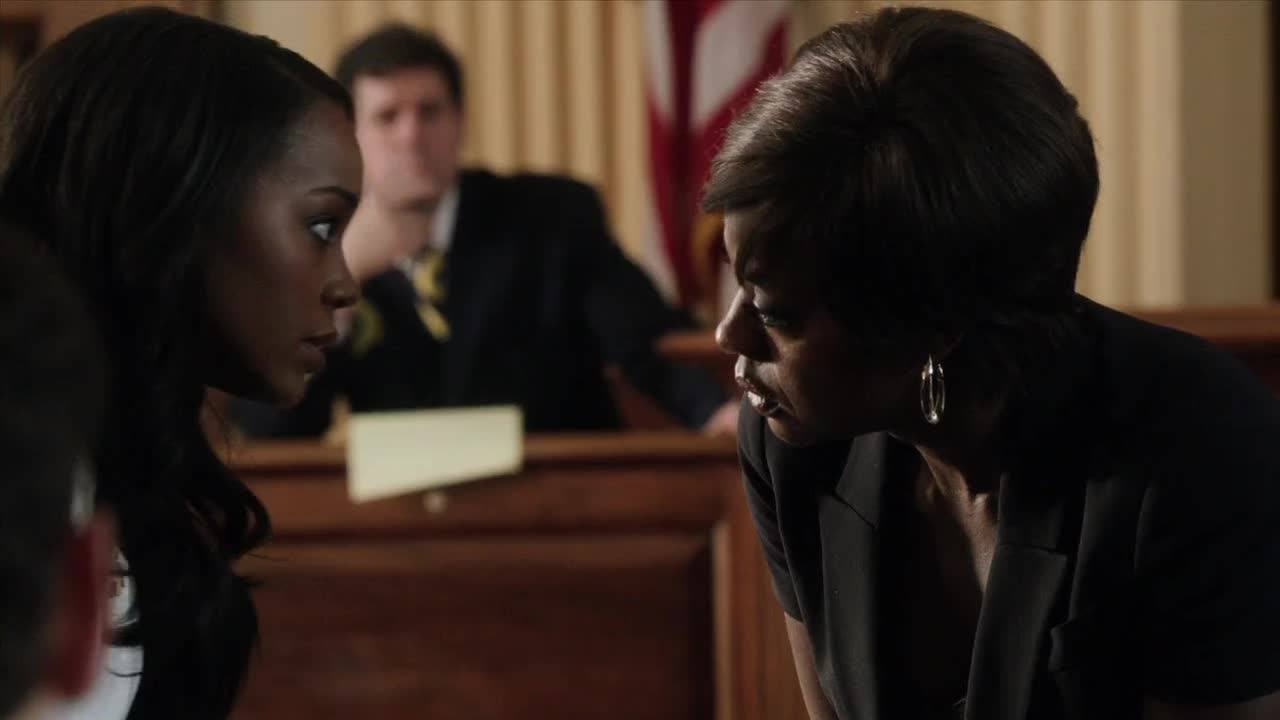 Just as 'Big Little Lies' follows characters with a complicated past entwined in a murder investigation, 'How to Get Away with Murder' follows a group of people who get involved in a murder. Annalise Keating, a law professor and criminal defense attorney, who selects five first-year students as her interns. The story continues in flashbacks and flashforwards as the audience tries to figure out the situations in the present. For her portrayal of Keating, Viola Davis won an Emmy Award.
Read More: TV Shows Like The Following
1. The Handmaid's Tale (2017- present)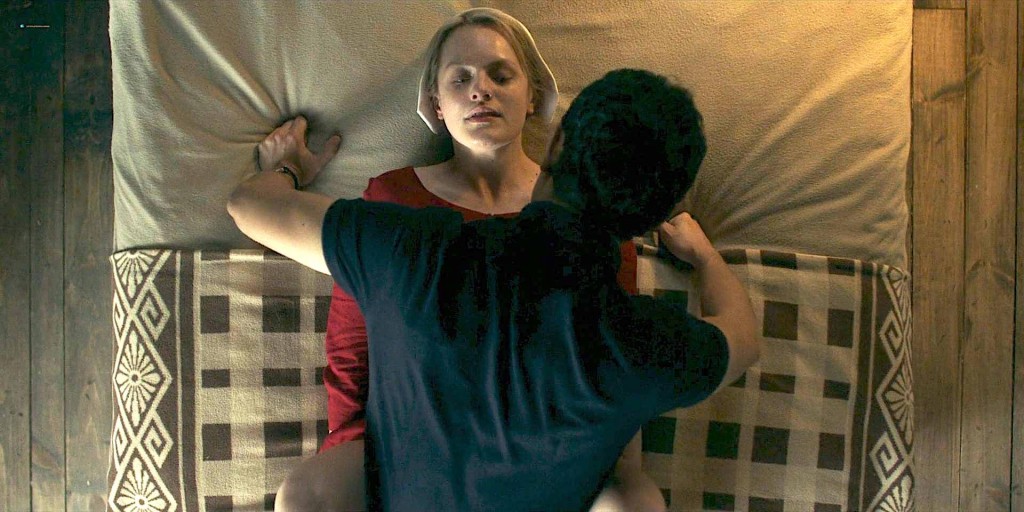 Based on Margaret Atwood's novel of the same name, this show is set in American dystopian society. Due to environmental pollution and sexually transmitted disease, the fertility rates have collapsed drastically. After a civil war, the form of government has turned totalitarian and with power-hungry fanatics running the government, the women are brutally subjugated and have a degraded presence in the society. The fertile women are termed 'Handmaids' and are assigned to an elite family where they are ritually raped by their masters to bear children. A harsh critique of the status women in the society, this is one of the must-watch shows.
Read More: TV Shows Like Gossip Girl