Undoubtedly, Twin Peaks has to be one of the biggest milestones in David Lynch's career. The filmmaker who gifted the Hollywood contemporary classics like Mulholland Drive came out with this show in 1991 which revolutionized television. This show is praised for its quintessential black humor and surrealistic setting. Initially, it was cancelled after two seasons because of poor ratings, but rose from the ashes after twenty-five years with a limited series (which more or less) had the same effect as its predecessor.
Though it had a limited run, Twin Peaks has influenced innumerable TV shows. Here's the list of TV shows similar to Twin Peaks that are our recommendations. You can watch stream some of these shows on Netflix or Amazon Prime.
12. Bates Motel (2013-17)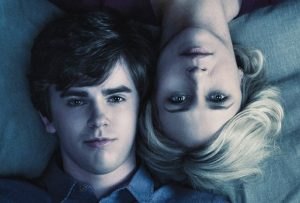 The psychological horror drama serves as a prequel to Alfred Hitchcock's 1960 masterpiece Psycho (which is based on Robert Bloch's novel of the same name) and focuses on Norman Bates' life before the events of the film. Creator, Carlton Cruise stated Twin Peaks as the key inspiration for the show. He said that he pretty much ripped off Twin Peaks. This show went on to receive highly positive reviews for its plot. Freddie Highmore's performance as Norman Bates is well received.it is as if he was born to play Norman Bates (so was Anthony Perkins)
Read More: TV Shows Like Breaking Bad
11. Sense8 (2015-18)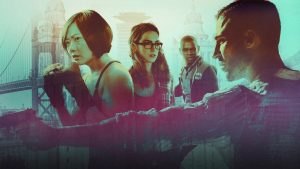 This Netflix original science fiction deals with a group of people who are connected through telepathy who must escape evil guys who are coming after them. J. Michael Stranczynski who is known for Babylon 5 (1994-98) and the 2008 biological film Changeling and the Watchowskis of the Matrix trilogy together created this show. Its masterful editing successfully captures the extraordinary essence of the show. It was a show that people binge-watched until its untimely cancellation. Due to fan demands, the show returned with a two-hour season finale on June 8, 2018.
Read More: TV Shows Like Suits
10. Hannibal (2013-15)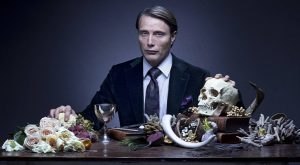 Picking up the characters from a book or a film (or both) and creating a prequel TV series now seems a bankable trend. It focuses on the relationship between a FBI agent, Will Graham and a psychiatrist, the would-be infamous Hannibal Lecter. This show has gained cult following for the horrifying premise and flawless performances. It is considered to have redefined the horror genre in television. Sadly, because of low ratings, NBC cancelled it after three seasons.
Read More: TV Shows Like Dexter
9. Misfits (2009-13)
A group of juvenile offenders working together on a community project are struck by lightning which gives them superpowers. It sounds a lot like the CW TV show "The flash" but it's a bit different. By that I mean to say, it is comic. This show offers good insight to the repercussions of having superpowers in the backdrop of a young-adult's life – being kicked out of the house and heartbreak to name a few. It is as hilarious as it is dark. It has won BAFTA Television Award for Best Drama series and an American remake is in development.
Read More: TV Shows Like Supernatural
8. Fringe (2008-13)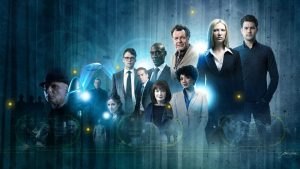 This show is created by none other than the sci-fi maestro J.J. Abrams (along with Alex Kutzman and Roberto Orci). The plot follows three FBI agents using fringe science to investigate crimes. The plot was interesting in the beginning, became better with subsequent seasons but became overdrawn towards the end. It has components like parallel universe and alternative timelines which can draw any sci-fi nerd's attention. Novels, comics and an alternate reality game are available for the series. Did I tell you these comics were released by DC comics?
Read More: TV Shows Like Arrow
7. The Twilight Zone (1959-64)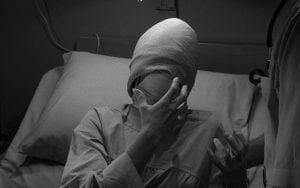 It is an anthology series which blends science fiction, horror and fantasy. Each episode has a story of its own and often ends with a plot twist in the end. These stories are based on Kafkaesque setting. Though, it is relatively older than the other shows on the list, it still hasn't lost its charm. The Writers Guild of America has ranked it the third best-written TV show ever and Rolling Stones ranked it eighth on their list of hundred greatest TV shows of all time. This show was revived two times, but as you know, nothing ever compares to the original.
Read More: Best The Twilight Zone Episodes, Ranked
6. The Leftovers (2014-17)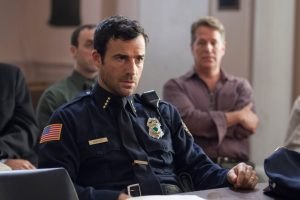 2 percent of the world's population disappears out of nowhere and the remaining struggle to continue their lives and try to cope with this tragic incident. The first season is adapted from creator Tom Perrotta's own novel of the same name. The rest two seasons are completely original. All the three seasons were positively received by Rotten Tomatoes and Metacritic. Throughout its run, it has repeatedly appeared on Top ten lists of almost every critic.
Read More: Best Crime TV Shows
5. Eerie, Indiana (1991-92)
Yes, a children's television show is similar to Twin Peaks. USA Today states it's "Stephen King by the way of The Simpsons". This series appeals to children and adults alike. This show is said to be partly inspired by Twin Peaks. Like Twin Peaks, Eerie, Indiana is bathed in bizarre mysteries and Marshall Teller along with his friend Simon Holmes goes on an endless crusade to solve these mysteries. It was forgotten soon after Goosebumps hit the TV screens but those who grew up watching Eerie, Indiana say that Goosebumps doesn't stand a chance in front this children TV show.
Read More: TV Shows Like Criminal Mind
4. Legion (2017- )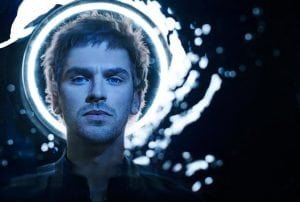 A man is diagnosed with schizophrenia but as an adult he discovers his visions are real and he has superpowers. It sometimes gives the same feeling as Twin Peaks. Based on one of the Marvel superheroes, this show is connected to the X-Men film series. It takes a fresh take on the superhero genre. It is as strange and intelligent as Twin Peaks (Maybe I overdid it) but above all, it's a visual treat.
Read More: TV Shows Like Black Mirror
3. Westworld (2016- )
Westworld is the brainchild of Jonathan Nolan. The HBO TV show is based on 1973 film of the same name. Set in futuristic amusement park, it revolves around the android hosts who start to malfunction. It has a lot of plot twists. With J.J. Abrams serving as an executive producer (along with Nolan) you can expect it to be heart-wrenching mystery with knockout visuals. Abrams and Nolan have also created sci-fi TV show Person of Interest, which is also good but this is ten times better.
Read More: TV Shows Like One Tree Hill
2. The X-Files (1993- )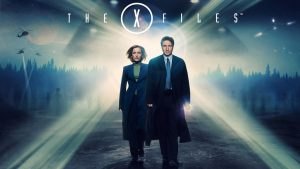 Dana Scully and Fox Mulder have dominated our television sets for almost a decade. This show is on everybody's To-watch list because of two reasons. First, it delves into the unknown- UFO's and aliens. Back in 90's viewers were drooling over these concepts. Whether you belong to the 90's or not, you have to admit that thinking about these things are interesting. Anyway, the second reason is the number of episodes. A true TV show addict will agree to the principle of "the more episodes the better" (but not always). After nine seasons, the show returned in 2016. It has won five Golden Globe Awards in total for best actress and best actor in 1996 and best series – Drama three times.
Read More: Best Space TV Shows
1. Stranger Things (2016- )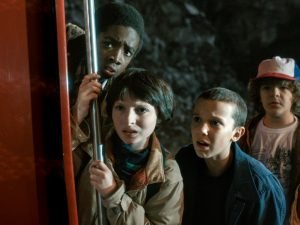 Set in 1980s, it deals with mysterious disappearance of Will Byers and his friends must tackle extraterrestrial forces to get him back. It feels like a Steven Spielberg movie combined with a Stephen King novel. If you are looking for something different and out of the ordinary, then this is the show. Winona Ryder's performance as a paranoid mother is breathtaking. Methodological editing has given ominous atmosphere which scares the audience to an acceptable limit, thus, making it equally interesting for those who are not comfortable watching typical horror movies or TV shows.
Read More: TV Shows Like Arrow