To make one thing clear right at the beginning – Breaking Bad is the best television show that has graced the screens till date. The character developments are perfect, the narrative is gripping and the plot is watertight, believe me I've checked. I'm going to assume that if you've seen it you've loved it, I would definitely encourage watching reruns. But if you are in the mood to move, this list is for you. Here's the list of TV Shows similar to Breaking Bad that are our recommendations. You can stream some of these shows like Breaking Bad on Netflix or Amazon Prime or Hulu.
15. Peaky Blinders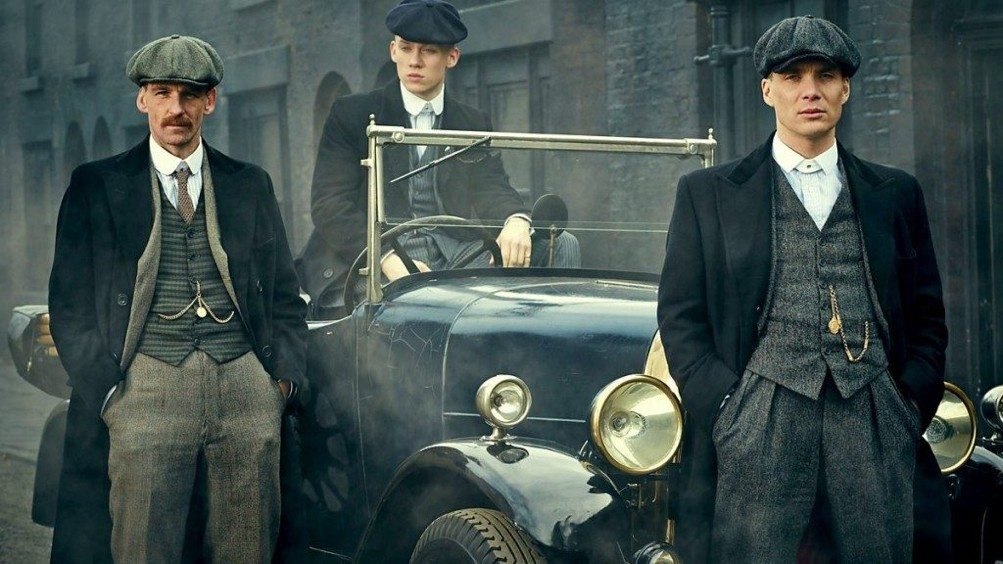 Putting this show at the bottom of the list despite being a personal favorite, simply because it is rather unlike Breaking Bad. Here the entire family leads a life of crime and quite openly. They try to legitimize it but the crimes put strains on personal relations and we see them coming apart in the subsequent seasons. Nonetheless Cillian Murphy, Tom Hardy and in the latest season Adrian Brody, they all come together to form a rather impressive cast and the show set after World War I is based on a real Birmingham street gang. The music choice is brilliant, the sets and costumes are well designed, the plot and narrative is gripping and the acting is extraordinary. If viewers want to get a taste of what it might have been like if the entire family followed Walter's life of crime willingly, Peaky Blinders will probably show you the way.
Read More: Shows Like 'House MD'
14. House of Cards
Well this might not be everyone's favorite show at the moment in light of Kevin Spacey's horrendous actions, yet we can all take a moment to appreciate the brilliance that this show was in some of its seasons. A gripping high stakes game of compromise and power play where both Frank and Claire Underwood have to balance a marriage and personal commitments with their seemingly insatiable hunger for power. If the stakes in Breaking Bad were high, here it is higher. If the betrayals and dangers were bad in Walter's side of town, it's worse in the Capitol and the White House. Politics is the most dangerous and ruthless business to be in – perhaps even more dangerous than making meth. House of Cards proves that.
13. Bloodline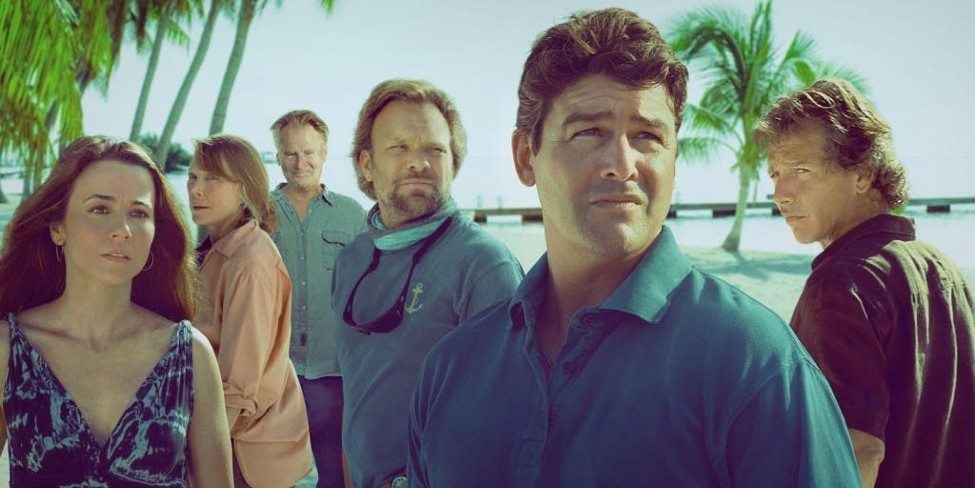 The tagline of the show reads that they are not bad people, but they did a bad thing. The family in question has a dark past with hidden secrets and they begin to tumble out at the family reunion where the father inadvertently dies. While nowhere as close to the brilliance of Breaking Bad, the psyche of the family and the interpersonal relationships explored here show masterful control and is reminiscent of the tiptoeing relations of the White family that made in part Breaking Bad the brilliant show that it is.
Read More: Shows Like 'Dexter'
12. Narcos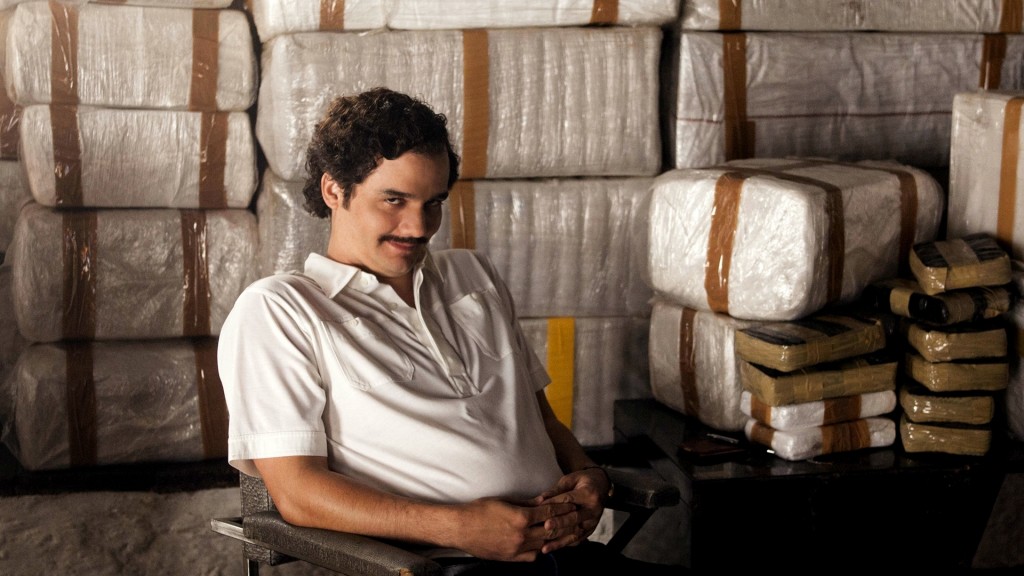 Yes, yes, sue me, I have placed Narcos quite low on this list, not because it's a bad show but because the characters of Escobar and Walter White are quite different. However, if Walter's quiet ruthlessness had you gripped you will love the true drug lord of the world, Pablo Escobar. The show delivers flawlessly, Escobar becoming the figure of magical realism in Colombia. Guns, bloodshed, bombs, girls but all the while maintaining a family life. Walter White could have taken a page out of Escobar's book to try to hold it all together. Viewers may I say, if you do choose to watch this show you are in for a real treat.
Read More: Shows Like 'Arrow'
11. Justified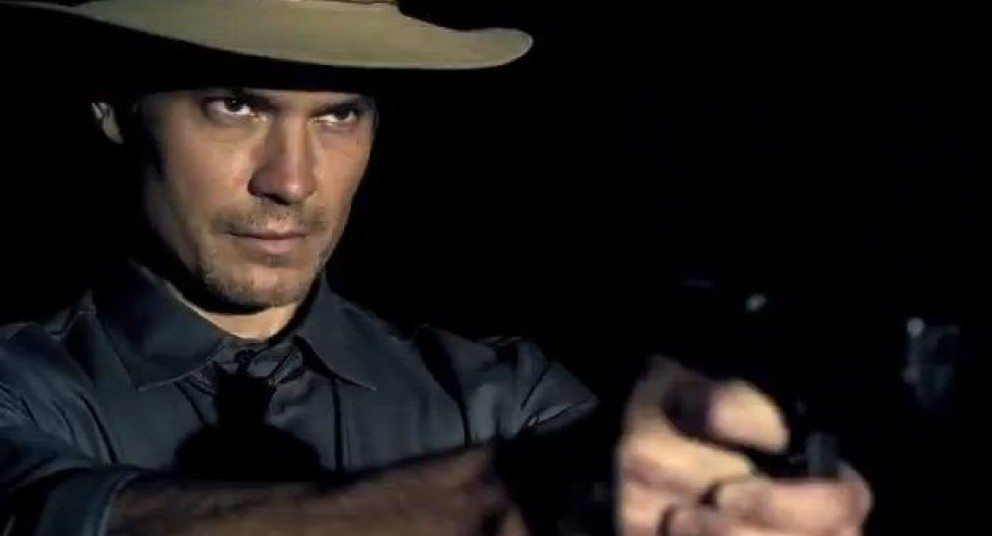 Set in Kentucky, this show explores an US Marshall who is a version of a wild west gunslinger living in modern times. A man who lets his bullets do the talking , this show goes deeper than fast paced action. It brings a man back to his town of birth and Raylan Givens played by Timothy Olyphant must reconcile himself to the townsfolk he grew up with and balance upholding the law at the same time. It doesn't help that some of his childhood friends are pretty deep in illegal activities. Justified is a fast paced acclaimed show that explores the psyche of a man on the edge.
Read More: Shows Like 'The Vampire Diaries'
10. Deadwood
Crime in the 1800s with a lot of profanity, nudity and manipulative cutthroat villains. Sounds interesting right ? Set in Dakota the show features some major historical characters in a mining town where morality goes for a toss and everyone struggles to survive. It shows a lawless world much like Walter's except there is no escape from this world – the lawlessness is all that exists. A fast paced show with a lot of gun slinging and drug trafficking, this show could be a good substitute for Walter White fans.
Read More: Shows Like 'The Walking Dead'
9. Weeds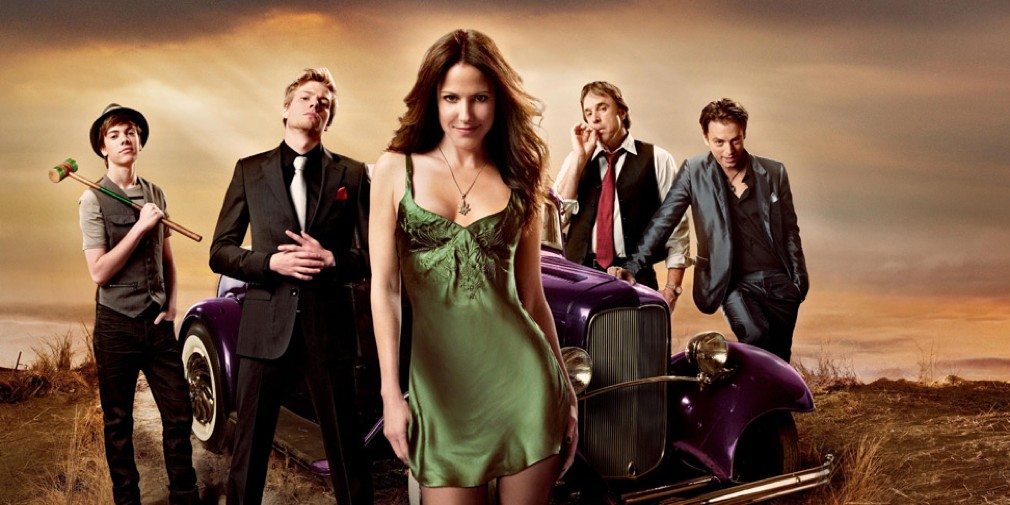 Another longish show which has run for 8 seasons, it is nonetheless a fine dark comedy. A story that explores how a widowed mother begins to sell marijuana to support her family, Mary Louise Parker delivers an excellent performance as Nancy Botwin. A show that slowly delves into the quagmire of illegal activities that the family gets entangled in eventually, it is an excellent and pleasurable watch to put Breaking Bad out of someone's mind for a while.
Read More: Shows Like 'The Office'
8. Homicide : Life on the Street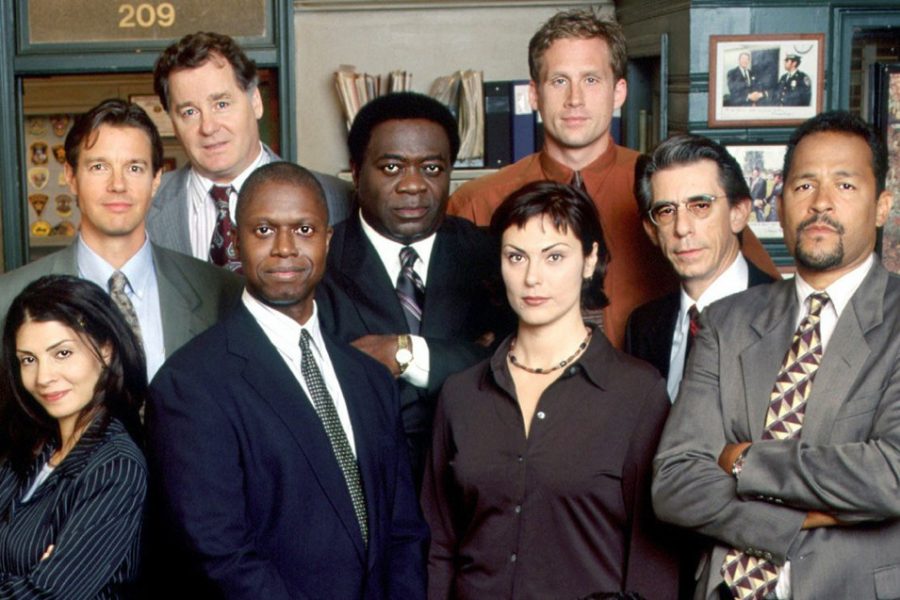 This is another show that slipped under the radar. Totally independent of any strong cast, this show had to get by on its brilliant narrative and its well placed plot devices. An exploration of crime at street level, much like The Wire, this show combines its gritty moments with brilliant instances of humorous writing and satire. Truly a worthy watch for fans of Breaking Bad if they can make time.
Read More: Shows Like 'Suits'
7. Sons of Anarchy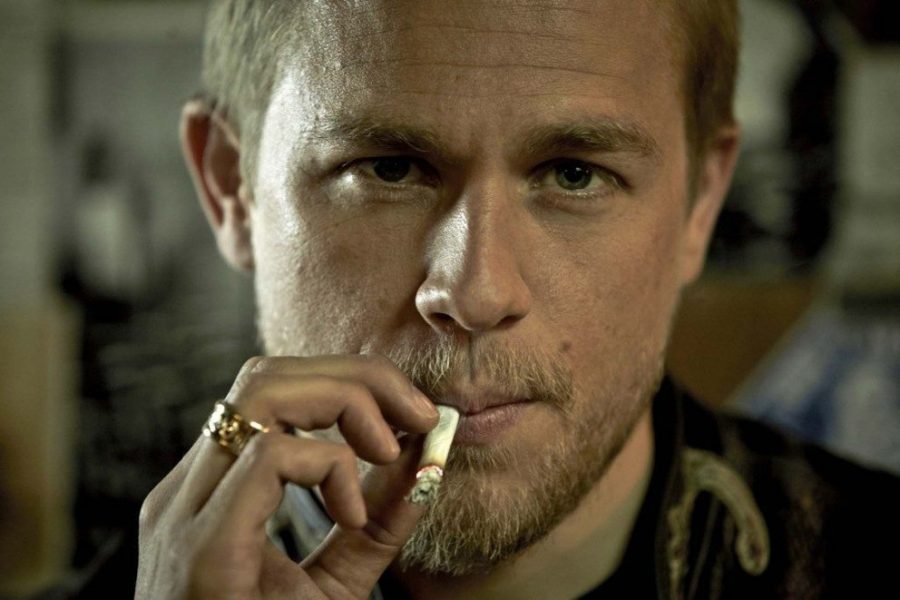 This show is a bit longish so viewers deciding to take this on, will have to tuck in for it is already seven seasons long. A rambling saga of a biker gang exploring themes of corruption, lawlessness and racism, this show is one of the highest rated television shows. An outlawed gang in a small town which serves as an image for the transformation of Jax Teller, a boy who takes the helm of the bikers after his father's death. A gripping tale of families, feuds and cheatings in life and business this show is an emotional roller coaster and an engrossing watch.
Read More: Shows Like 'Supernatural'
6. Boardwalk Empire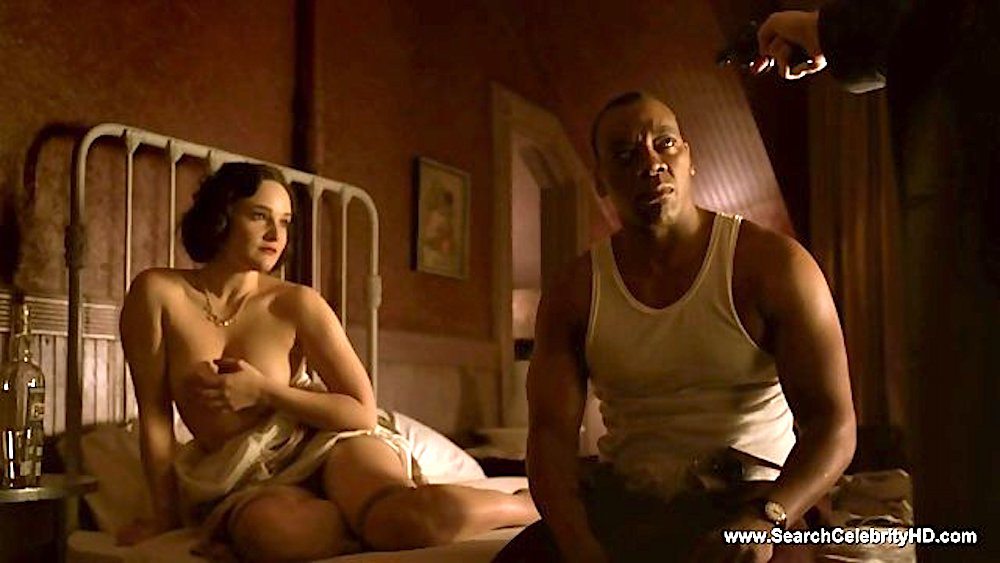 This television show started off brilliantly and showed great potential and it is an extremely good show, but just fell short of being great. It had all the right ingredients as well – a show based on a real life Prohibition era bootlegger and politician Enoch Johnson whose name was changed to 'Nucky' Thompson on the show. This show had Martin Scorsese as a consultant and had a stellar cast which included none other than Steve Buscemi. However, the show somehow failed to deliver perhaps due to heightened expectations. Nonetheless the show would serve as a worthy watch after Breaking Bad as it explores a life of crime, affiliations with various criminals who any mob history lover would recognize including Meyer Lansky, Al Capone, Arnold Rothstein and Lucky Luciano. The show expertly handles Nucky trying to work on a marriage, trying to stay afloat in politics and handling these big shot crime syndicates at the same time. A precarious juggling act with taut suspense, this show will definitely take the viewer's mind off Walter and his escapades.
Read More: Shows Like 'Chuck'
5. The Shield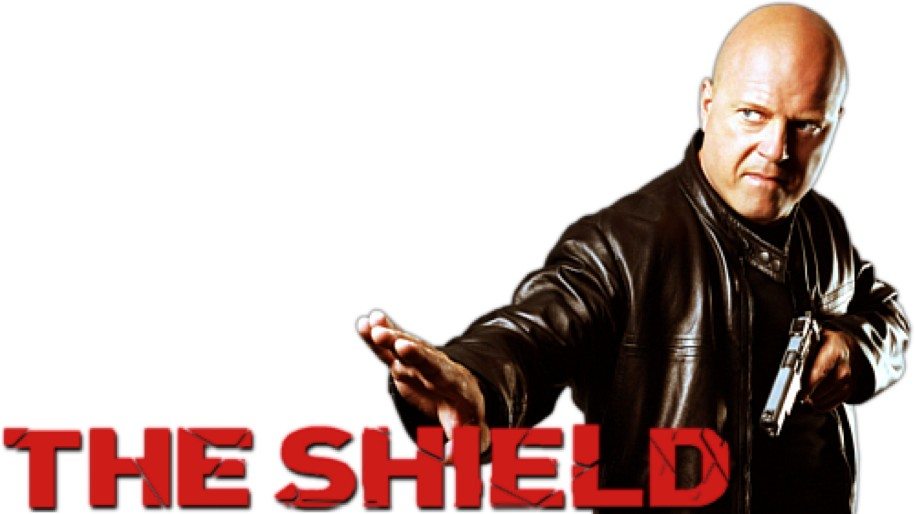 This is perhaps another underrated show, not critically for it has won many awards, but as far as viewership is concerned not a lot of people talk about this show. Set up in Los Angeles and based on the true incidents of the Rampart police department, this series follows a strike team led by Vic Mackey played by Michael Chiklis. The series is a gritty exploration into a life of crime and chaos from the eyes of a corrupt section of the police department – the strike team. While the show itself is much like a police procedural the brilliance of the show comes from its portrayal of violence, police corruption and the haunting moments of humanity that sometimes shines through Vic Mackey the protagonist. This would definitely serve as a worthy substitute for any viewer suffering from Breaking Bad blues.
Read More: Shows Like 'Criminal Minds'
4. The Sopranos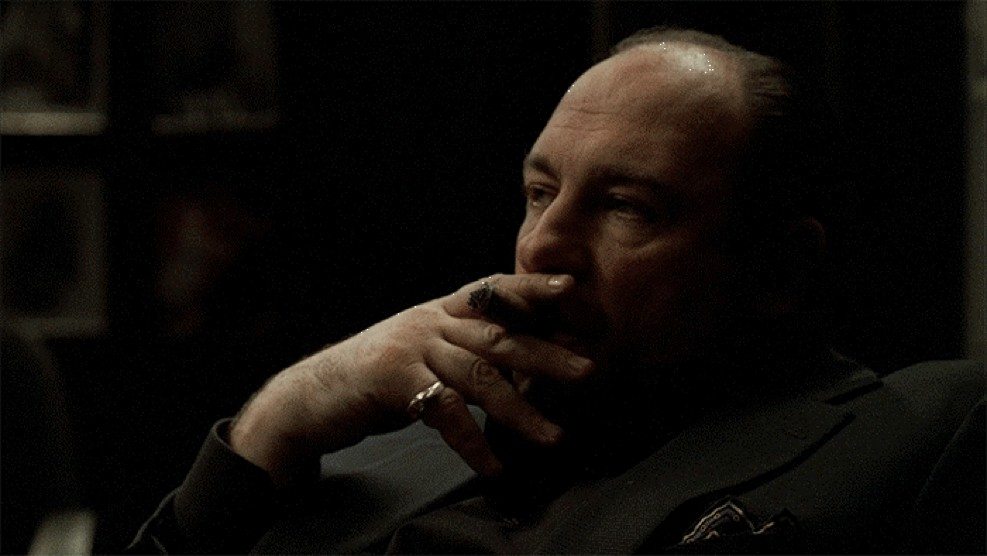 This show along with The Wire introduced to the world the concept that television shows could be higher art forms. A story that has similar themes like Breaking Bad – a mob boss who tries to balance work and family, the boss Tony Soprano is played brilliantly by James Gandolfini. Food plays an important motif in the show often acting as a substitute for affection for Tony and the show has a peculiar quirk of ending with music going into the credits. Readers might wonder why I am mentioning this fact, but if you watch the show and are stumped by the last episode, think back to what I have written and it'll help you reach a conclusion about the brilliant way in which the show ended. The Sopranos is one of the finest crime shows on television and could easily be slated as a precursor to the issues that Breaking Bad so expertly explored.
Read More: Shows Like 'Prison Break'
3. The Wire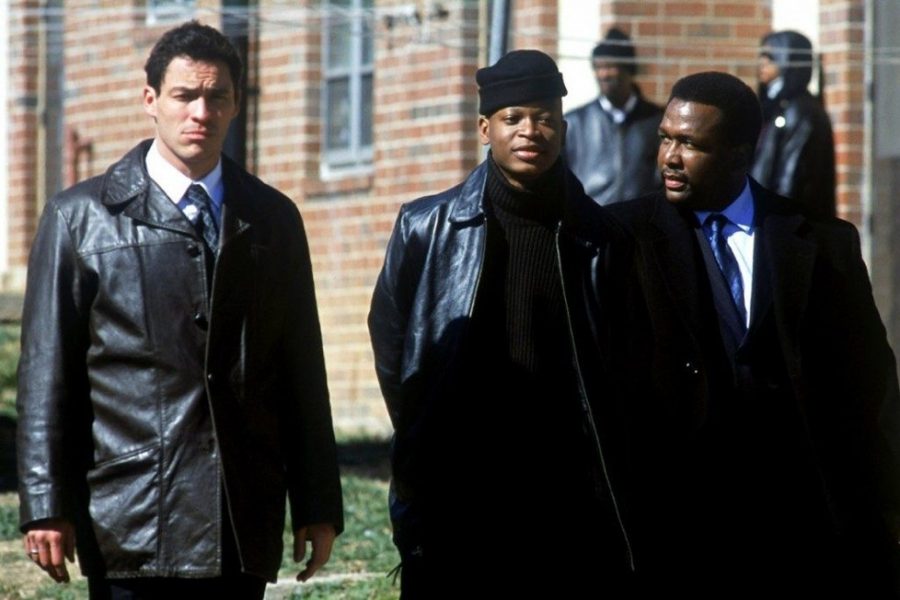 This show was proclaimed as the best television show of all time till Breaking Bad came along. Do I really need to say more? The show is gritty and dark and explores crime on the streets of Baltimore. While the narrative line is slower and spreads across over five seasons, the storytelling is much more realistic. Further, the shifting perspectives from the police to the drug dealers portrays a continuous struggle between law and crime. One of the finest intellectually stimulating shows, this is a must watch for fans of Breaking Bad.
Read More: Shows Like 'The Following'
2. Ozark
This show slipped under the radar for most people and I hope that my list can in some way rectify that situation partially. People go watch this show ! Created by Bill Dubuque the show is startlingly on similar lines of his latest movie 'The Accountant' – it follows the tale of a man who is a money launderer for the mob. However, this is where the similarities to Breaking Bad comes in. Marty Byrde played by Jason Bateman is a money launderer for a Mexican cartel and he is a family man who struggles to provide a comfortable life for his family. He is a meek and quiet man who lives by his wits and his wife is cheating on him with more flamboyant business partner – sounds like someone we know all too well on Breaking Bad. Visually captivating, this show expertly analyzes various aspects of human relationships and the family strain of being on short notice from the cartels and falling apart from the inside. This show deserves its place on the list above more notable shows which I will discuss later simply for its sheer brilliance and its startling similarity in terms of characterization to Breaking Bad.
Read More: Shows Like 'Scandal'
1. Better Call Saul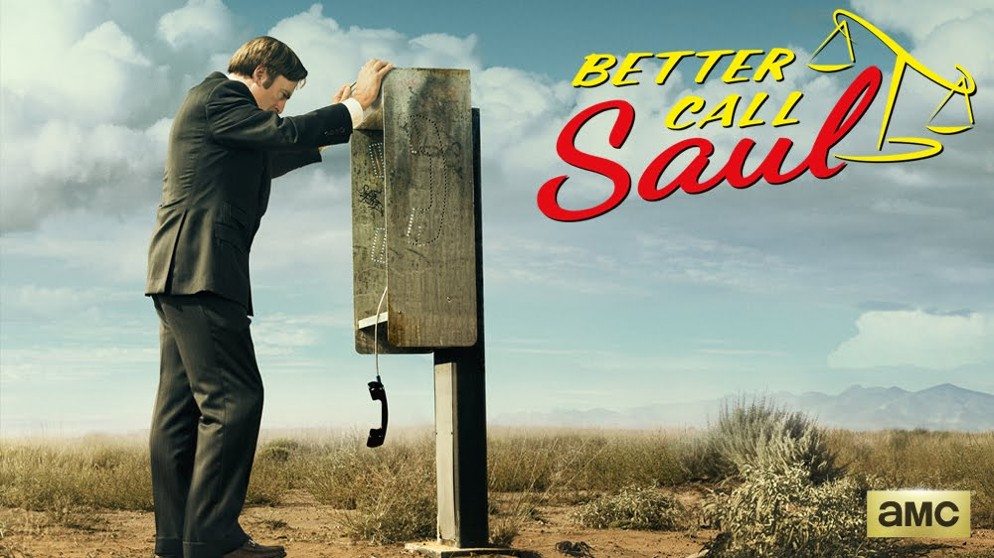 Remember Saul Goodman in Breaking Bad? Well he has his own spin off show. Made by the same great minds behind Breaking Bad, this show is a testament of how the makers have matured not only in terms of storytelling but also in terms of cinematography. The story follows Saul before he began working under the pseudonym. His back story and how he came in contact with various characters is a treat for anyone who has seen Breaking Bad. The cast includes some notable characters from the original show including Gus Fring, Hector Salamanca, Tuco and Mike. The show has its moments of brilliant character development and narrative genius and the music is an added treat.
Read More: Shows Like 'Game of Thrones'