Outer space is everywhere: Not only are we physically surrounded by it, but we're inundated with images of it, both real and fictional. Whether a story unfolds in the past, the present, or the future - in our own galaxy or one far, far away - space makes a great setting for films and TV shows.
For most of us, watching TV shows about space is the closest we'll ever get to the astronaut experience. And most importantly, the inhuman emptiness of space forces characters to confront their private fears and self-doubts even as it inspires existential and epistemological questions that fascinate us all. It's no wonder that show-makers all around the world never stops making space movies. With that said let's look at the list of top space TV shows.
10. First Wave (1998-2001)
'First Wave' is outstanding, passionate sci-fi action drama. This is a show that lives in real time, a show that is intelligent and full of raw emotion. The performances are never flat. It is a sci-fi show that is imaginative while at the same time being very down-to-earth. In a way their reality is much like ours. While the Gua, an alien race that are both highly intelligent and extremely ruthless quietly prepares to conquer and destroy, humanity in general (with the exception of Cade, Ed, and Jordan) still don't believe in aliens at all, pretty good premise.
Read More: Best TV Shows of the 70s
9. Killjoys (2015-present)
'Killjoys' is part of SyFy's attempt to reclaim science fiction from JJ Abrams and the CW. The show, about interstellar bounty hunters, is pretty straight forward and fun. Science fiction should have some science elements to it but Killjoys doesn't fall into the trap of trying to be too clever. It is a fun, action oriented series first and foremost and any complications, interpersonal issues, mysteries and cool tech stuff never overwhelms the story.
Read More: Best TV Shows of the 80s
8. Dark Matter (2015-2017)
It is a major challenge to take on a show set in space with the ships, technology, characters, plot, and in this case they are on the right track. This show fills a gap that was left by galactica and stargate universe and the like. Each episode has been better than the last. Strong, likable characters. Solid performances by actors you may not have seen a lot of times before. The story mixes humor, suspense and even tragedy. Sure, it's 'just' traditional space opera. But space opera deftly handled, to the point where it becomes absolutely compelling.
Read More: Best TV Shows About Time Travel
7. Bitten (2014-2016)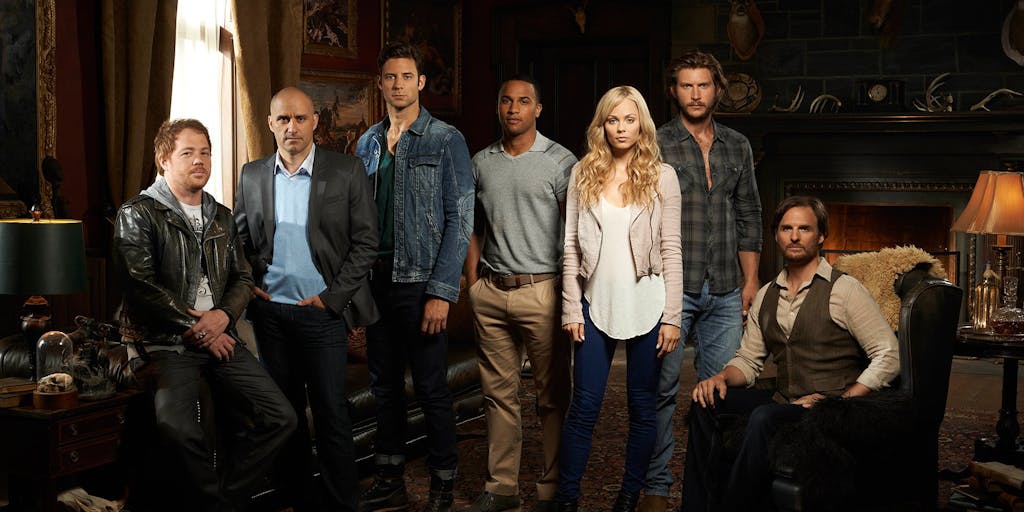 The sets and location shots are wonderful particularly the Toronto interiors, the family estate and the village street scenes. The attention to detail – NY plates on the cars, American flags flying, newspaper racks on the sidewalks & individualistic costuming all add to the sense of authenticity. It is based on the Women of the Otherworld series of books by author Kelley Armstrong.
Read More: Most Overrated TV Shows of All Time
6. Wynonna Earp (2016-present)
If you like shows with action, the supernatural element & a western twist, I'd recommend giving this show a try. There are some funny scene which are always good, so the show is not so serious and the character have a sense of humor which makes the show look more promising. Melanie Scrofano is great as a gun-slinging demon killer. The villains are interesting unlike some TV-shows where they are just bland. The show doesn't contain too much violence/gore either. The background score is perfect.
Read More: African American TV Shows
5. Lexx (1997-2002)
Most science fiction deals with characters who are altruistic or malevolent, and have stories that are simple, with good guys defending against bad guys. 'Lexx' is different, in that it explores the amoral side of humanity not by showing these usually undesirable traits not just in minor characters, but in the main characters, in the crew of the Lexx itself. The very story is just hilariously cool, as we see the talking spaceship, Lexx, which is in fact a living insect, but a huge one and unbearably droopy and always praising Stanley Tweedle, an unlikely hero, who owns it and is always willing Xev. This is a serial for adult but also for very clever watchers. Watch it by all means, as you have never seen anything like this and will hardly see any other.
Read More: Best Detective TV Shows of All Time
4. Being Human (2011-2014)
Being Human is a breath of fresh air for the whole "Creatures of the Night" genre. If you think it's just another Twilight rip-off I'm gonna stop you right there. Don't avoid a show like this because you think you are above the "vampire" trend. It's not about a vampire and a werewolf, it's about trying to be normal, kind and morally acceptable under extremely abnormal and immoral conditions. Can they rise above and choose the high ground or will they be trapped in their violent natures, forever miserable.
Read More: Best Thriller TV Shows of All Time
3. Orphan Black (2013–2017)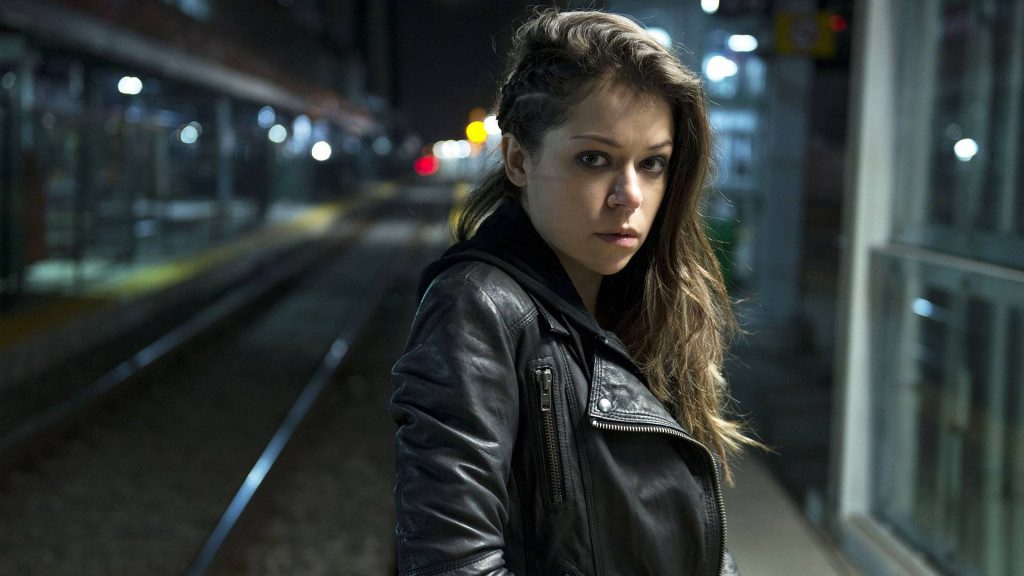 Imagine the shock one has to go through when one comes to know that s/he is a clone, and that many such clones exist in the world as we know it as a part of the larger plot. When Sarah Manning, a con artist comes to know of her real identity, of being Beth Childs, a police detective, the world comes crashing upon her as she uncovers the clones' origin, the political-corporate nexus, the secret surveillance, and the antagonistic religious factions who are on a killing spree to eliminate all such clones. The series progresses with Sarah's last-ditch efforts to avoid any possible abduction either by the clone killers or creators and also to protect her daughter – the only clone child to date. This thought-provoking series has its ample dose of twists, and revelations, along with some multi-layered performances which will take you for a ride.
Read More: Best Indian TV Shows of All Time
2. The Expanse (2015-present)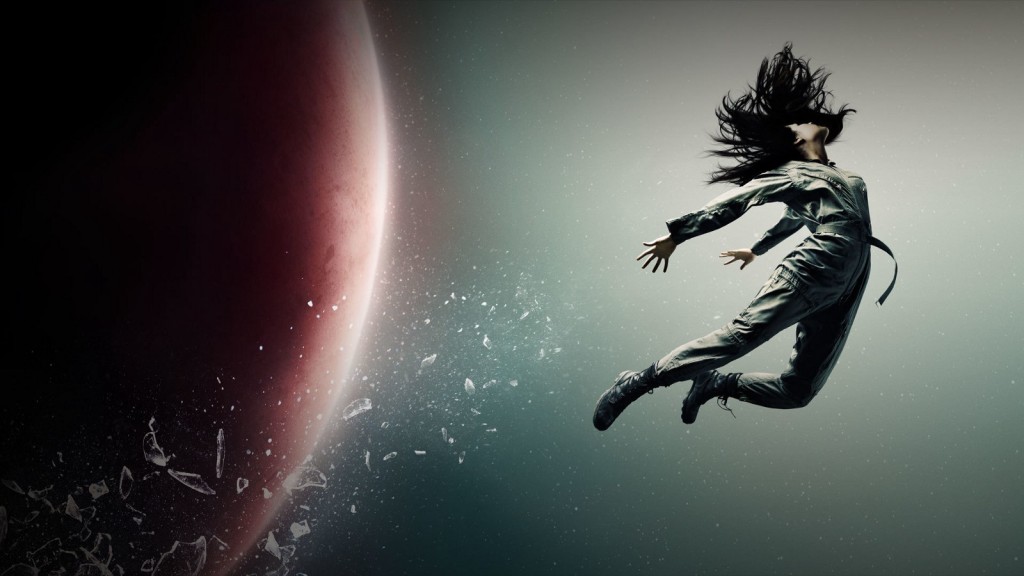 This show takes us 200 years ahead of time. The whole of the Solar System is colonized by humans and is divided into three major groups- Earth, Mars and Outer Planets Alliance. A police officer, born on the asteroid belt, is assigned to a missing person case. An incident involving an Officer of the ice hauler results in the events that might lead to the destabilization of the peace maintained in the Solar System. As the story moves forward, it is revealed that the incident and the missing woman are a part of the same conspiracy that can destroy things as they are.
Read More: Best Horror TV Shows of All Time
1. Star Trek: The Next Generation (1987-1994)
It's a show that had very well written stories, and each week there was a different hero from the no named ensign, to the captain himself. Several of the stories developed into true sagas and much of the plots involved many of the original cast. In this day and age of terrorism, and threats of war, it would be nice if we could apply more of the philosophies from the possible future of this series.
Read More: Vampire TV Shows