The 1980s were a decade of tweaking existing successful formulas to create wholly new conventions of inspired storytelling. The 1980s were unique for the way it was responsible for immersive, exciting stories that were both topical and foresighted. What should be noted is that this was a watershed moment for television history. The 1980s carried forward wildly successful shows of the last decade, such as 'Dallas' and 'M*A*S*H.' It also had its own unique and popular fare in the likes of 'Star Trek: The Next Generation' and 'Doogie Howser, M.D.' And finally, it saw the beginnings of shows that would go on to redefine television itself, in the likes of 'Seinfeld' and 'The Simpsons.'
The 1980s themselves saw programs of various kinds that catered to different tastes. In 'Miami Vice' and 'Magnum, P.I.', audiences got a thrill of swashbuckling police and crime issues whereas 'Knight Rider' saw the best of action-packed episodes coupled with a congenial narrative mode. There were shows that touched upon nostalgia and the poignancy in growing up and living amidst hardships, such as 'Roseanne' and 'The Wonder Years.' All in all, the 1980s was a fantastic decade for television as it broke new ground once again, and paved the way for a promising future. Here is the list of top TV shows of the 80s.
10. Cosmos: A Personal Voyage (1980)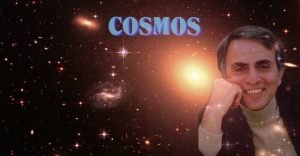 'Cosmos: A Personal Voyage' was first aired by the Public Broadcasting Service (PBS) in September 1980. To this day, it remains not only one of the most watched PBS shows, but also one of the most watched and awarded public TV programmes. It has had an estimated 500 million viewers in over 60 countries.
'Cosmos' was the work for which cosmologist and science communicator Carl Sagan shot into the public limelight. With its remarkable use of special effects, a ruminative music score, and lucid language, Sagan and his co-writers created a remarkable show that brought the fascination for science back to apathetic audiences, and was, in critic David Itzkoff's words, "a watershed moment for science-themed television programming."
Read More: Best TV Shows of the 70s
9. Dragon Ball Z (1989-1996)
Who would know that a goofy, naive, and indomitable warrior from an alien ape planet and his fierce friends and rivals would win hearts all over the world? Creator Akira Toriyama certainly knew he was onto something when he created the 'Dragon Ball' manga series, from which this legendary anime series was adapted.
With complex characters such as Vegeta and Piccolo, and the strong moralistic tone of the ferocious battles it depicted between good and evil, 'Dragon Ball Z' was a veritable shrine for kids in the late 1980s and throughout the 90s. Much better anime have been made in later years, but nothing comes close to the influence that Goku and co. have had over the genre.
Read More: Sexiest TV Shows of All Time
8. Lonesome Dove (1989)
This CBS miniseries was based on the eponymous Pulitzer Prize-winning 1985 western novel by Larry McMurtry. Starring stalwarts Robert Duvall and Tommy Lee Jones, the series focused on two former Texas Rangers and the unusually layered group of characters around them in the tiny Texas town of, well, Lonesome Dove.
The show would go on to revitalise the 1989-1990 television season, and would revamp the western genre as a whole. At one point, it was reported that around 26 million viewers tuned in to watch, which was an anomaly for a western. 'Lonesome Dove' would also win 7 Emmys and 2 Golden Globes and cement its stars' reputations as character actors, and is now regarded as one of the best westerns of all time, irrespective of medium.
Read More: Smartest TV Shows of All Time
7. Yes Minister (1980-1984)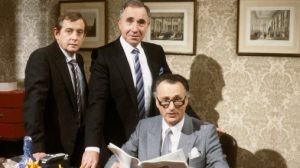 'Yes Minister' was a biting political satire that aired on the BBC, whose understated and painfully accurate brand of humour was typical of British fare, yet pathbreaking at the same time. It followed the political career of Rt Hon Jim Hacker MP (Paul Eddington) as he struggled to get laws passed or cause any meaningful change in his department. These obstacles provided the comic tone which were usually because of the British Civil Service and the Permanent Secretary, Sir Humphrey Appleby (Sir Nigel Hawthorne).
The show was lauded for not dumbing down politics for its audiences, its accuracy in dismissing much of political intrigue and in grounding interactions between politicians and civil servants as well. Interestingly, 'Yes Minister' was, and still is, quite well-regarded in political circles and was also the favourite show of then-British Prime Minister Margaret Thatcher. The show produced a sequel, 'Yes, Prime Minister' that ran from 1986 to 1988, which also deservedly received plaudits for much of the same reasons.
Read More: Best Gangster TV Shows of All Time
6. The Golden Girls (1985-1992)
'The Golden Girls' was a sitcom that aired on NBC and starred accomplished talents such as Beatrice Arthur, Rue McClanahan, Estelle Getty, and of course, Betty White. It focused on the lives of four older women who share a house in Florida, who were either widowed or divorced. This uncommon premise helped cement the wonderful interactions amongst the star cast, who were spot-on with their chemistry.
The show also brought many crucial issues to the fore, including HIV/AIDS and discrimination against those afflicted with the disease, coming-out, same-sex marriage, elderly care and destitution, and even euthanasia. All of these issues were controversial for 1980s audiences, but they also made the show into a bona fide success, with other networks such as ABC and CBS failing to cope with it through shows they made, using this as a template. 'The Golden Girls' also won 11 Emmys and 4 Golden Globes, and remains exceptionally relatable to this day.
Read More: Longest Running TV Shows of All Time
5. Sherlock Holmes (1984-1994)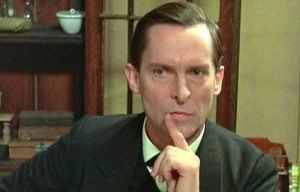 Despite countless renditions of the world's most famous detective being rendered onscreen from Basil Rathbone to Benedict Cumberbatch, there can only be one definitive Holmes. Jeremy Brett was one of those rare actors who could completely immerse themselves in the role, and with Holmes, Brett took it to an unparalleled extreme.
The 1984 series produced by Granada Television remains the most distinguished adaptation of the Conan Doyle stories, with an authentic English milieu and an impressive supporting cast in David Burke, Edward Hardwicke, and Rosalie Williams, among others.
Read More: Best Space TV Shows of All Time
4. Cheers (1982-1993)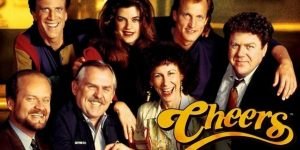 'Cheers' was arguably the most successful TV show of the 1980s, with its topical humour and characters who were worth investing in, such as Diane Chambers (Shelley Long), Sam Malone (Ted Danson), Carla Tortelli (Rhea Perlman), and later, Frasier Crane (Kelsey Grammer) who would go on to star in his own wildly successful spinoff show entitled what else but 'Frasier.'
The show was primarily set in the eponymous bar, and while being comedic, tackled numerous issues such as the notions and importance of feminism, addiction and its adverse effects, homosexuality, all imbibed with an unprecedented boldness that came with the writers' unique brand of comedy. The show also touched upon social class through the way certain characters interacted with the others, such as Chambers and Frasier. 'Cheers' will always remain in the annals of television history as one of the most significant shows to have come out of the 1980s.
Read More: Best Horror TV Shows of All Time
3. Only Fools and Horses (1981-2003)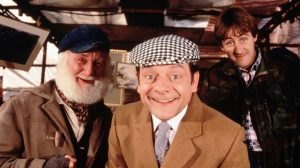 'Only Fools and Horses' counts among the very best of British television, and with good reason. The show delightfully portrayed on a thoroughly atypical pair of brothers in Derek "Del Boy" Trotter (David Jason) and Rodney (Nicholas Lyndhurst) who were only focused on how to earn quick and easy money.
The show was set in the Peckham district of south London, and followed the brothers' shenanigans on their countless attempts to become millionaires. There is a rich sense of character and environment throughout the show's entire run. This was evident in its later focus on broader themes such as overarching story arcs about finding love and family. The show consists of the very best of wry and sincere British humour on television, and is an absolute must-watch.
Read More: Best Teen TV Shows of All Time
2. Blackadder (1983-1989)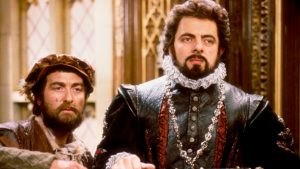 Rarely does anything on television have a truly novel premise, a background that will set expectations at an all-time high. The BBC-produced miniseries 'Blackadder', however, bucked the trend and superbly built upon a truly distinctive proposition to deliver one of the best and most underrated television series of all time.
Released over four series of sitcoms, accompanied and followed by one-off specials, 'Blackadder' followed its eponymous protagonist, Edmund Blackadder (Rowan Atkinson) and his dogsbody or servant, Baldrick (Tony Robinson) through different historical periods across the series. Blackadder is shown to be part of a long-existing British family dynasty whose various descendants simply happen to be present during pivotal moments of British history, whereas Baldrick is also shown to be part of a long dynasty destined to serve the Blackadder name. It is their goings-on that inspires the laughter as the show rewrote historical events to highlight their mischief. The show employed a rip-roaring yet contemplative kind of humour that, quite literally, went beyond its own time.
Read More: Best Post-Apocalyptic TV Shows of All Time
1. Dekalog (1989)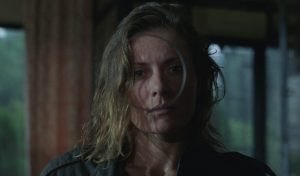 'Dekalog', or quite literally, 'decalogue' or 'ten dialogues', was a Polish drama series created by none other than the acclaimed director Krzysztof Kieślowski. The series consisted of ten short films, all spanning for an hour. As the name suggests, these films were based on each of the Ten Commandments and the dilemmas that troubled the many people that came together in that particular episode.
Living in a dour housing project in Poland, the ethical and moral conundrums faced by these people served as a vantage point for assimilating the very crux of the Commandments into their seemingly ordinary lives, such as upholding the sanctity of life, time, family, speech, satisfaction, and truth, among other ideals. Kieślowski's vivid imagery and mastery of technique would be quite clear here, a few years before he would begin with the 'Three Colours' trilogy, where his directorial technique was on ample display. The series was widely praised by critics and directors such as Roger Ebert and Stanley Kubrick as well. 'Dekalog' remains for many people, the best thing they have never seen, and which should be on as many to-watch lists as possible.
Read More: Best Reality TV Shows of All Time