Reality shows are our most popular guilty pleasure. Whether it's watching a classic rags-to-riches story, being inspired by incredible weight loss journeys, following someone chasing after their dreams, getting a radical makeover, or just living their-day-to-day drama-filled life, these shows allow viewers to escape into someone else's shoes, even if it's just for a brief time.
There are plenty of popular reality shows on TV right now. The question is which of them are really good. And are only American reality shows any good? What about British reality shows? How much does casting matter in these reality shows? Well, to answer those questions, here is the list of top reality TV shows ever made.
10. Queer Eye (2003-07)
It's been fifteen year since the Emmy Award winning series Queer Eye for the straight guy revolutionized reality television. The Series returns to Netflix and is going global. . If you've never heard of it, here's what you need to know: Queer Eye is an American reality television series created by executive producer David Collins and Michael Williams along with David Metzler through their company, Scout Productions. In this five gay men help one man revamp his wardrobe and living space, and offer grooming and lifestyle tips. The title was eventually shortened and thus show was initially geared toward making over straight men, but the the gender and sexual orientation of the person varied, because who doesn't want a make-better?
Read More: Best TV Shows of the 60s
9. RuPaul's Drag Race (2009-)
The world's most famous drag queen Rupaul, leads the search for 'America's next drag superstar' onRuPaul's Drag Race.Playing a dual role, RuPaul reigns supreme in all judging and eliminations, while RuPaul, the man, helps guide the contestants as they prepare for each challenge. Each week, through the trials and tribulations of glam, glitter and show stopping performances, one drag queen is eliminated until reaching the next superstar drag queen of America. The show has provided moments of excitement with guest judges like Ariana Grande, Lady Gaga, Khloe Kardashian, and Neil Patrick Harris.
Read More: Best TV Shows of the 50s
8. Americas Next Top Model (2003-)
Created by executive producer Tyra Banks, America's Next Top Model is the reality show that never ends with stunning 24 seasons and 304 episodes. The show brings together aspiring models who compete for the title of" America's Next Top Model", a prestigious modeling contract, and the general approval of Tyra Banks.The show has produced some stars, namely Analeigh Tipton and Yaya DaCosta, though no actual top models. But let's face it: viewers are in it to see average Janes turn into the stunners, drama, and combined fierceness of both Tyra and Miss Jay.
Read More: Best TV Shows About Lesbians
7. Fear Factor (2001-)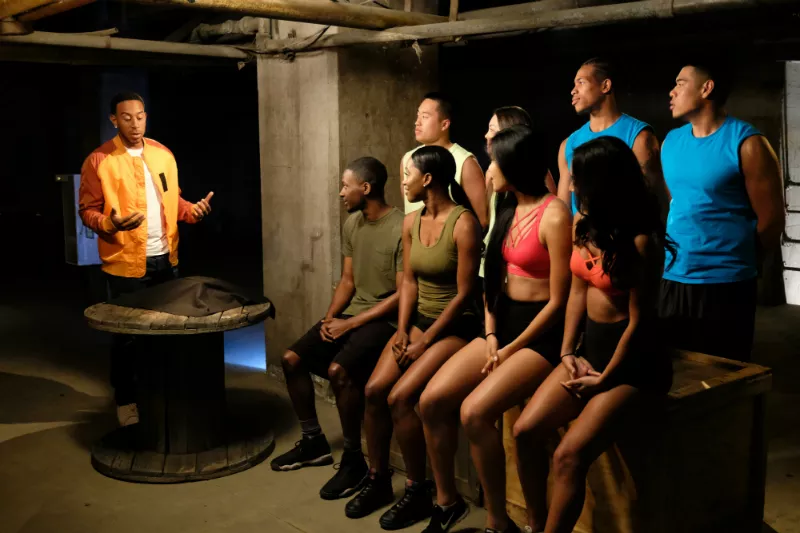 Have you ever sat around with your friends and asked each other how much money it would take for them to do something uncomfortable, outlandish, or disgusting? That was Fear Factor. Fear Factor is an American stunt game show, originally aired on NBC where contestants were subjected to anything from eating buffalo testicles to laying in body bags full of insects in a morgue drawer and having to unlock their way out. Weak stomachs, you've been warned.
Read More: Best TV Shows of the 70s
6. Survivor (2000-)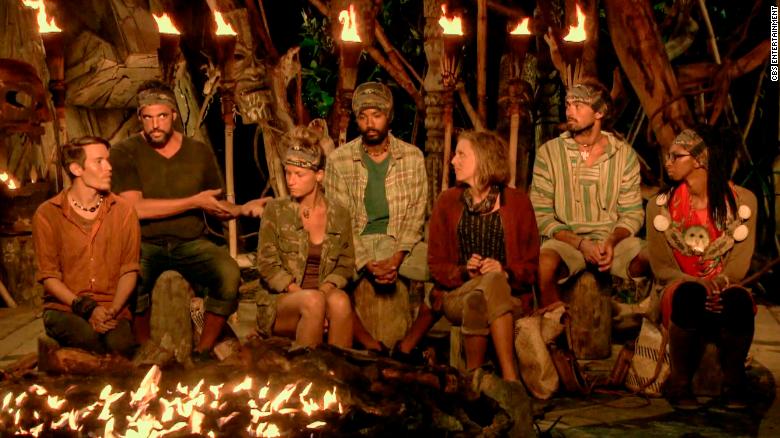 The Emmy-nominated reality competition show hit American televisions back in 2000 and has been keeping viewers on the edge of their seats ever since. Inspired by the 1997 Swedish document series Expedition Robinson,is the be-all end-all of reality television. The basis of the show is simple: in this group of contestants are stranded in a remote location with little more than the clothes on their back. The lone survivor of this contest takes home a million dollars. This show has become an international phenomenon.
Read More: Best Survivor Movies
5. Hell's Kitchen (2005-)
With 17 season and 266 episods Hell's kitchen is another long-lasting reality TV banger. In this celebrity chef and known hardass Gordon Ramsey puts aspiring young chefs through rigorous cooking challenges and dinner services at his restaurant in Hollywood, "Hell's Kitchen", to determine which one of them will win the head chef position at one of his restaurants or a restaurant located worldwide. It's super entertaining, especially when contrasted with the adorable clips of Ramsay dealing with kids on Masterchef Junior.
Read More: Best TV Shows of the 80s
4. The Amazing Race (2001-)
Created byElise Doganieri andBertram van Munster, the 13 times Emmy awardee reality show The Amazing Race is a compelling and ever-dramatic race around the world to a million-dollar jackpot. Trekking through mosquito-filled jungles and swimming through shark-filled ponds, all to secure a bag. Yup, definitely been there.
Read More: Best TV Shows About Time Travel
3. Little People Big World (2006-)
As with many of the shows on this list, 'Little People Big World' had really blazed its own path and enlightened viewers. The series follows the Roloffs – an extraordinary family composed of both little and average-sized people. Over six months and for 10 hours per day, the series captured the family's everyday successes and struggles. The result is an intimate view of life as a Little Person. They have had a host of great accomplishments and big challenges that are not dissimilar.
Read More: Most Overrated TV Shows of All Time
2. Catfish (2012-)
Long before the days of finstas and alt accounts, we were introduced to catfish profiles—people on the internet pretending to be someone else, AKA the reason your parents probably never wanted you to have a MySpace. Catfishers are specifically intent on making someone fall in love with them. Obviously, this still happens today, and thus the series lives on, offering catfishing victims a way to confront their catfishers and sometimes even reconcile and continue the relationship. If you learn nothing else from the series, please remember that you should never,evercall your cousin a fat Kelly Price.
Read More: Time Travel TV Shows
1. Man vs Wild (2006-11)
Hosted by Bear Grylls on The Discovery Channel,Man vs. Wild was basically a mix of Fear Factor and Survivor. Grylls took on wildlife, eating larva, snakes, and drinking deer blood, amongst other things. The legend of Bear Grylls could hold up against the legend of Chuck Norris at this point.
Read More: Best Detective TV Shows of All Time