Being a teenager is tough. One has to fulfil the expectations of the preceding generation while dealing with one's own life, often marred by unrequited love, heart-breaking disputes and gut-pulling loneliness. However, not all is sad and gloomy. With a tumultuous time comes an enjoyable experience, and these teen dramas have perfectly captured that.
A teen drama is a genre or type of drama series with a major focus on teenage or young adult characters. With its rising popularity in the early 1990s, teen dramas have become increasingly prominent and adored in today's pop-culture dominated universe. While some teen dramas spawned an entire genre, others brought in important issues that were kept in the dark. For this list, I have chosen titles which have not only been celebrated by fans but also have been critical darlings. Keeping in mind their relevance through the years, here is the list of really good TV shows for the teens and about teenage life. You can watch several of these TV series on Hulu or Amazon Prime.
12. The Fosters (2013– )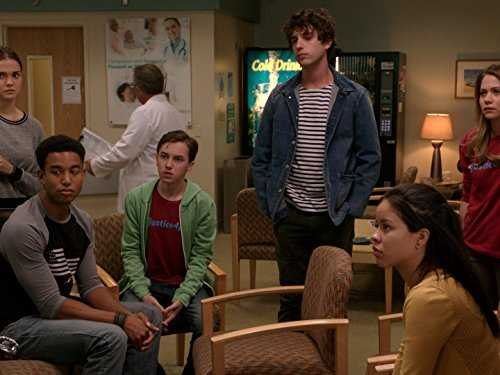 With its debut on the small screen in 2013, including 'The Fosters' in an "all time" list might look to early to be done, but the Peter Paige and Bradley Bredeweg created drama is mature, ripe and quite ballsy to spark an idea in the viewers' minds. 'The Fosters', as the name suggests, follows teenager Callie Jacob, essayed by Maia Mitchell, who is placed in a foster home with a lesbian couple and their seemingly absurd bland of biological, adoptive, and foster children. Applauded for its portrayal of LGBT themes and teen anguish, the show is certainly an important and well-scripted teen drama.
Read More: Best Superhero TV Shows of All Time
11. Teen Wolf (2011 – 2017)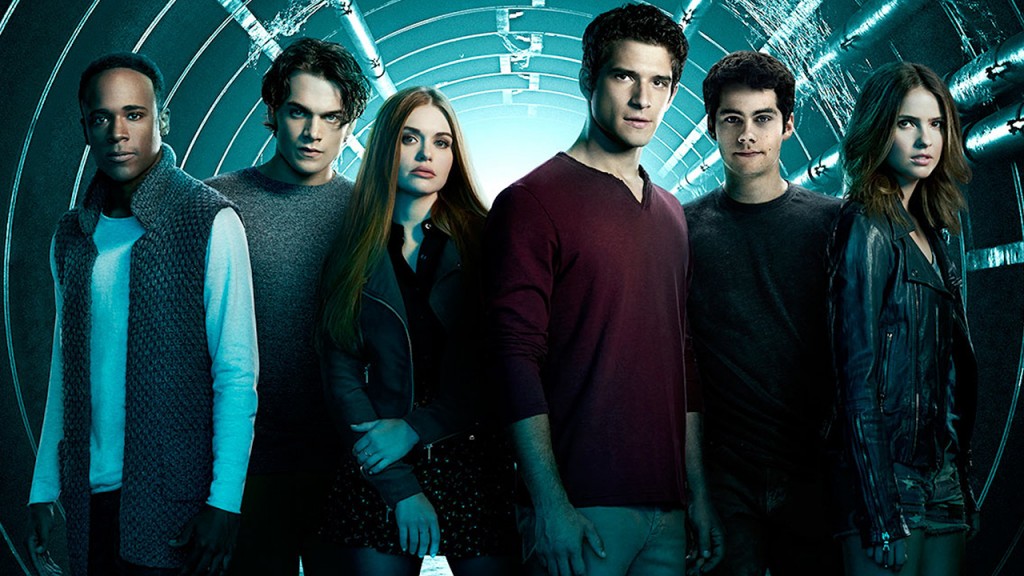 With the shooting popularity of supernatural teen-dramas, 'Teen Wolf' firmly adopted the adored themes of these dramas yet managed to steer away from the clichéd "teen turning into a werewolf'. With the chilling yet thriller narrative of supernatural beings running in the forefront, this Jeff Davis adapted feature dealt with the quintessential themes of teen angst, love, passion and aspiration with coherence. Adapted from Jeph Loeb's fantasy-comedy 'Teen Wolf' (1985), the show beautifully acclimatises the paranormal phenomena as an allegory for the youth having to adapt to their changing surroundings which are predominantly inhabited by adults.
Read More: Sexiest TV Shows of All Time
10. Smallville (2001 – 2011)
With his superhuman abilities, a young Clark Kent has to deal with his eventful high school life – 'Smallville' brilliantly portrays the yet to be Superman's formative years before he turned into the symbol of hope, the man of steel. Starring Tom Welling as Clark Kent, the show's title signifies the contribution of Kent's ideologies in his hometown, i.e. Smallville. With multiple story arcs involving ideological differences, passionate life and exploration of alien powers, the show is an innovative take on teen years – and a tinge of Kent running around with super-speed doesn't hurt, does it?
Read More: Smartest TV Shows of All Time
9. Dawson's Creek (1998-2003)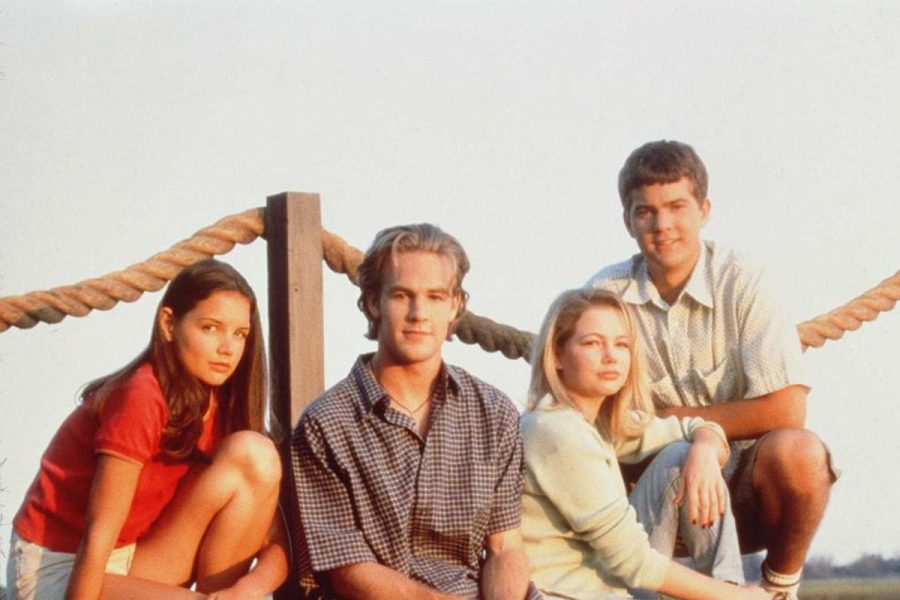 Kicking off the new obsession and craze for teen-themed movies and television shows in America in the late 90s, 'Dawson's Creek' revolves around Dawson, essayed by James Van Der Beek, and her friends, and their journey in life, starting from high school and continuing in college. Resonating of a "coming-of-age" drama, the series beautifully sketches out the characters which are relatable, making every fan connect innately to them. A part of the catapulting rise of the teen drama, 'Dawson's Creek' boasts of popularising this genre, and therefore earns a list on this list.
Read More: Best Gangster TV Shows of All Time
8. Pretty Little Liars (2010-)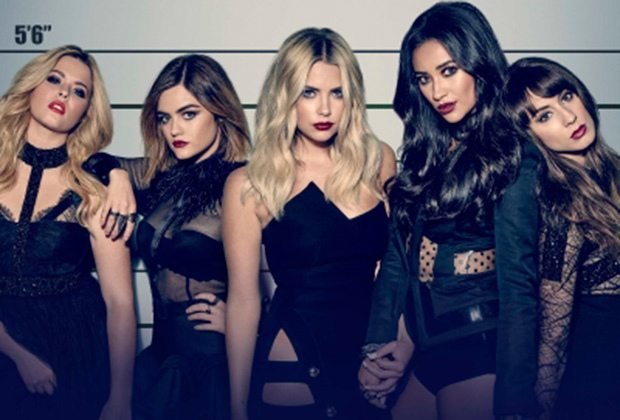 Starring Lucy Hale as Aria, Ashley Benson as Hanna, Shay Mitchell as Emily and Troian Bellisario as Spencer – The "4 Liars" – The series follows the lives of these four girls whose clique falls apart after the disappearance of their leader. A year later, the broken friends are reunited as they begin receiving messages from a mysterious figure named "A" who threatens to expose their deepest secrets. With a tinge of spice thriller assorted with a dish of teary-eyed teen drama, the series went on to be a fan favourite and garnered a large fandom as well as two spin-offs, 'Ravenswood' (2013) and a yet to be released 'Pretty Little Liars: The Perfectionists' (2018).
Read More: Longest Running TV Shows of All Time
7. Gossip Girl (2007 – 2012)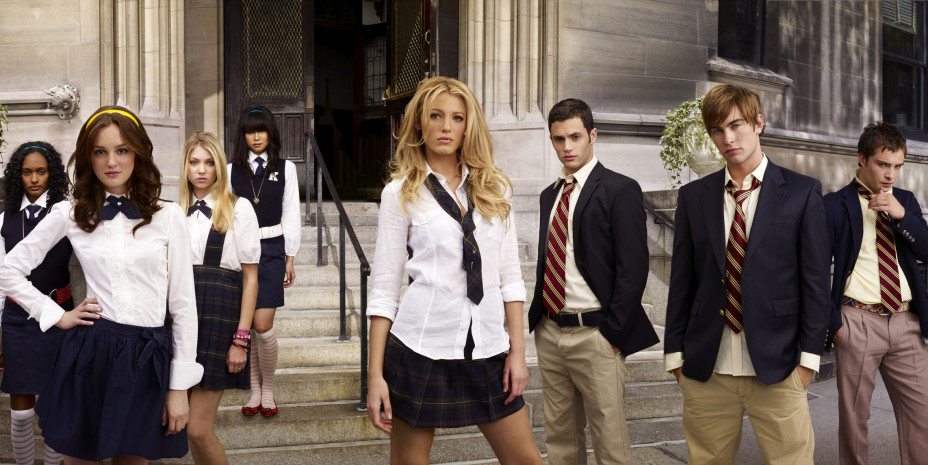 Adapted from the Cecily von Ziegesar's book series 'Gossip Girl', the television show, as narrated by an omnipresent blogger known as "Gossip Girl," follows a group of rich and popular kids who live in the eventful New York City. Teeming with interesting and engaging personality traits, ranging from the "IT" girl Serena to the "Golden Boy" Nate, the show proficiently revolves around the students' lives as they explore their individualities through the busy life of high school.
Read More: Korean Dramas on Netflix
6. The Vampire Diaries (2009 – 2017)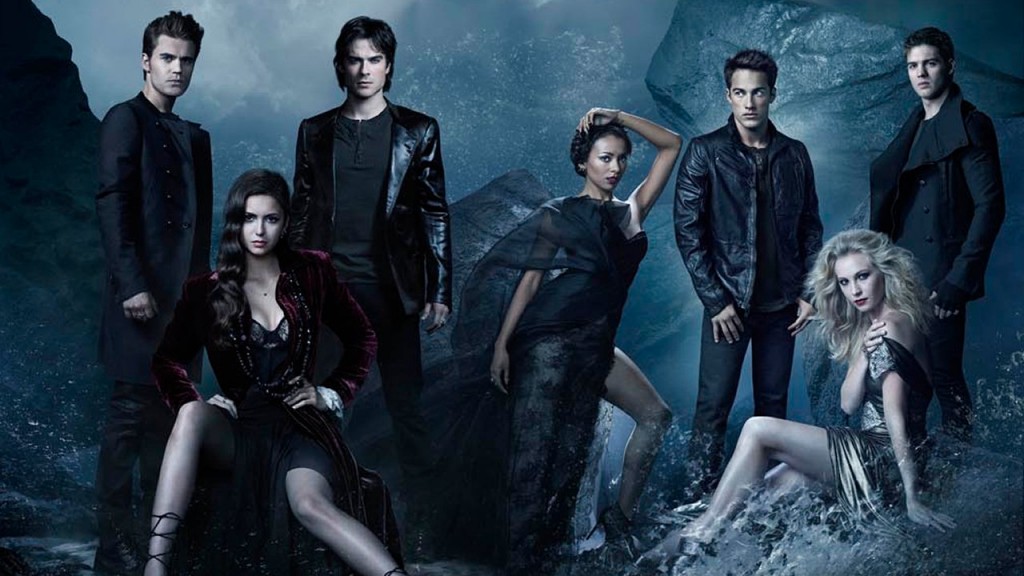 A spawn of the humongous success of vampire movies dominating the box office, 'The Vampire Diaries' follows the story of Elena, a small Virginia town girl who is notorious for its supernatural inactivity. While the narrative primary indulges into the said "vampire" phenomena, it also explores Elena's love life when she meets and falls in love with Stefan Salvatore, who turns out to be a vampire. With the progress of the narrative, the show deals with the demonic parasites, siblings and former lovers. A vampire tale with bursting teen emotions, 'The Vampire Diaries' is certainly an invigorating watch.
Read More: Best Space TV Shows of All Time
5. One Tree Hill (2003- 2013)
A show for all those teens with sibling issues, 'One Tree Hill' stars half-brothers Lucas and Nathan Scott whose problematic childhood causes them to be enemies at first. However, with the progress of the show, their shared struggles of being wedged into a love triangle and competing on the same basketball team, they find themselves growing closer to each other. Dealing with teen angst and anxiousness, 'One Tree Hill' traces the importance of family solidarity with mellowness and maturity.
Read More: Best Post-Apocalyptic TV Shows of All Time
4. Beverly Hills, 90210 (1990-2000)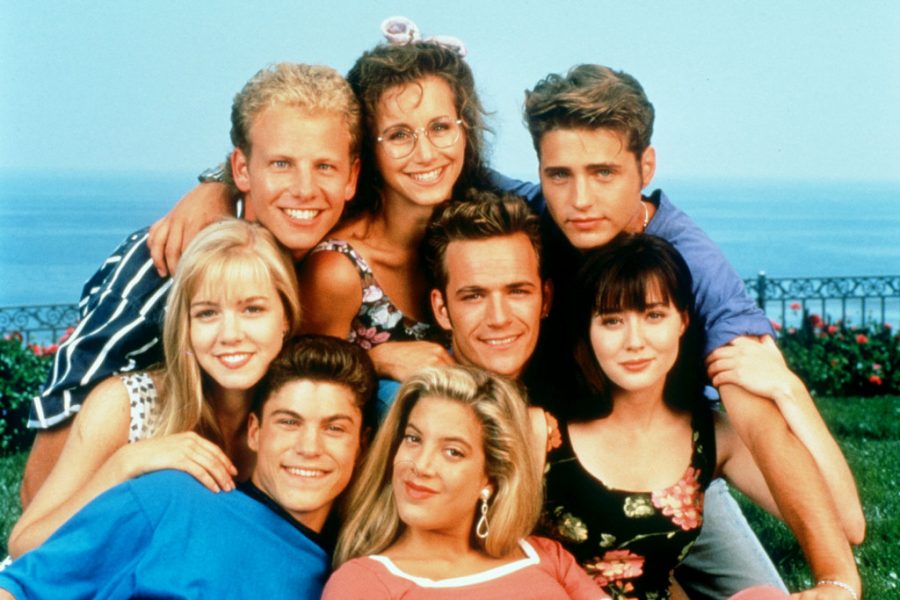 Kicking off the 'Beverly Hills, 90210 franchise' franchise, this decade-long show follows twins Brandon and Brenda Walsh and their strenuous yet eventful lives as they deal not only with being teens but also with the culture shock of being uprooted from their Minneapolis hometown to a very glamorous and swanky town in California. Breaking the pre-conceived stereotypical notions of sex, date rape, homophobia, animal rights, alcoholism, drug abuse, domestic violence, eating disorders, antisemitism, racism, teenage suicide, teenage pregnancy, and AIDS, the shoe is perhaps the most unabashed and brazen representation of the formative teenage years.
Read More: Best Reality TV Shows of All Time
3. Buffy the Vampire Slayer (1997-2003)
The poster drama of "The WB", an American network that targeted teens and young adults specifically, 'Buffy the Vampire Slayer' follows the titular Vampire Slayer Buffy, who while kicking the asses of evil forces, tries the arduous of dealing with high school life. A success in the critics' circles and darling of the audiences, Buffy the Vampire Slayer' bagged a Golden Globe nomination and 3 Emmys, and franchise popularly called the "Buffyverse".
Read More: Best Action TV Shows of All Time
2. The O.C. (2003 – 2007)
'The O.C.' or the "Orange County" follows the life of Ryan Atwood, a troubled teenager who is adapted by an upper-class family in the neighbourhood of Newport Beach, Orange County, California. With an intricate network knit through class difference, 'The O.C.' deals with him living as an outsider in a different world – with his surrogate brother Seth, with his feelings towards the pretty girl next door and with his annoying and snobby neighbours – all while feeling like he may not belong in this society.
Read More: Best TV Shows of 2015
1. Degrassi: The Next Generation (2001 – 2015)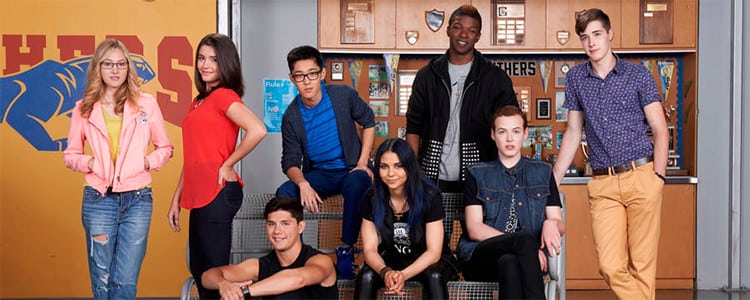 With the "next generation" in its title, 'Degrassi: The Next Generation' is quintessential teen drama. The longest-running feature of the "Degrassi" franchise, this Canadian teen drama is often cited as a pop culture phenomenon. As such, "The Next Generation" follows the successful formula seen in the previous Degrassi shows by covering the entire spectrum of students' teen years from their relationships and sexuality to normal problems like homework. A must watch for all ages, this teen drama follows the lives of students of the titular Degrassi Community School who face various challenges often seen as taboo such as sex, teen pregnancy, bullying, date rape, drug abuse, body image, homosexuality, domestic violence, gang violence, self-injury, suicide, abortion, mental disorders, death, and many other issues. Spanning over 14 seasons, the show is shocking and sometimes embarrassing – aspects which are never dealt face on by most. A cult hit and the most successful series of the franchise, 'Degrassi: The Next Generation' earns the top spot on this list.
Read More: Vampire TV Shows