To be very honest, television in India has a long way to go as far as quality content and progressive shows are concerned. There was a time when Indian TV seemed to be going in the right direction but at the turn of the century gloss overtook content and the newly conceptualized star system replaced actors in a bid to revolutionize and corporatize the television industry. Today the industry is more systematic and lucrative but the contents of the shows are as regressive as they get. Compiling a list of the 18 best Indian TV shows was not that tough as one expected it to but don't be surprised if most of the shows in the list are from the pre-millennium era.
18. 24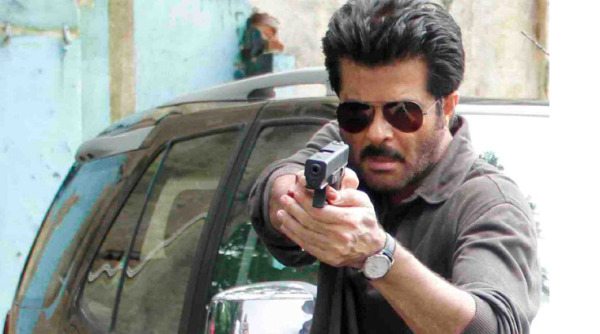 Post the success of 'Slumdog Millionaire' Anil Kapoor was offered a significant role in the American TV show '24'. He must have really enjoyed the experience of working in the show so much so that he was prompted to buy the rights of the show for an Indian adaptation. The Indian version of the show premiered in 2013 to mostly positive reviews and was lauded for its big budget, star power and fast paced narrative. It was definitely a watershed moment for Indian television as it almost threatened to bring about a reformation and deliver us from the mundane daily soaps. But alas shows like '24' comes only once in a blue moon.
Read More: Best Thriller TV Shows of All Time
17. TVF Pitchers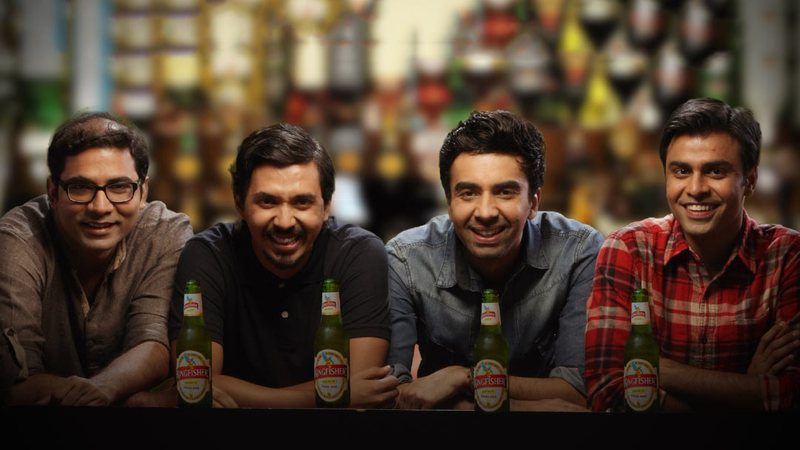 TVF Pitchers beautifully combined two hot topics of the present generation – web series and startup. It was a passion project of the immensely popular 'The Viral Fever' team which specializes in producing web series and special episodes. The show was noticed for its originality, casualness and matter-of-fact conversations between four friends – Naveen, Jitu, Yogi and Mandal – on whose professional lives the show is based on. The first season premiered on June 2015 and was immediately lapped up by the netizens and the critics called it a landmark show as it was intelligent as well as entertaining. The second season is all set to premiere later this year on TVF's official website.
Read More: Smartest TV Shows of All Time
16. Shaktimaan
The euphoria and craze that it created almost two decades ago is still unmatched and fresh in our minds. The first Superhero of India in either films or TV deserves all the attention and accolades that it has been getting since its debut on DD National in 1997. Television content has changed a lot in the a lot in the last 20 years and the kids who grew up watching the show may pretend that they now find the show 'Shaktimaan' amateurish and outdated but be rest assured that they are just putting on a show and probably too shy to admit that the freaking love it. Also it's unfair to compare a show that aired in the late 90s to today's far more technically superior show. However in the Indian scheme of things we are yet to get a show like 'Shaktimaan' that is full on entertainment.
Read More: Best Gangster TV Shows of All Time
15. C.I.D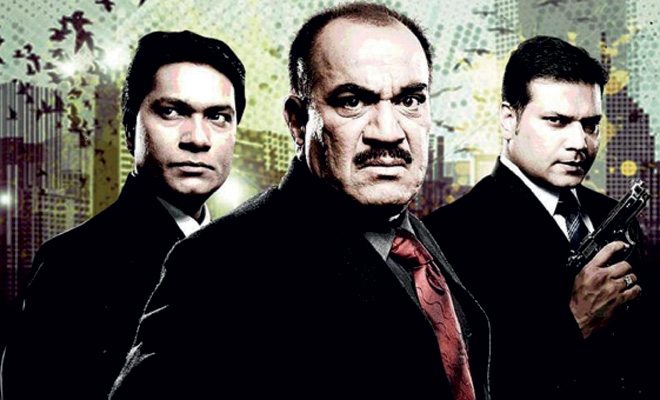 I know, I know, the quality of the show has gone down tremendously in the last few years but at one point it was the staple diet for most of us Indians who loves to watch Sherlock Holmes kind of shows. Before American prime time television took over our lives it was hard to imagine a show more sophisticated than 'C.I.D'. Unfortunately today the show is more meme worthy than watchable. However it still remains one of the most watched shows on Indian TV and any random episode of the show on YouTube can boast of over a million views. One of the USPs of the show is that big Bollywood stars promote their upcoming releases in the show owing to its huge popularity.
Read More: Best Space TV Shows of All Time
14. Dekh Bhai Dekh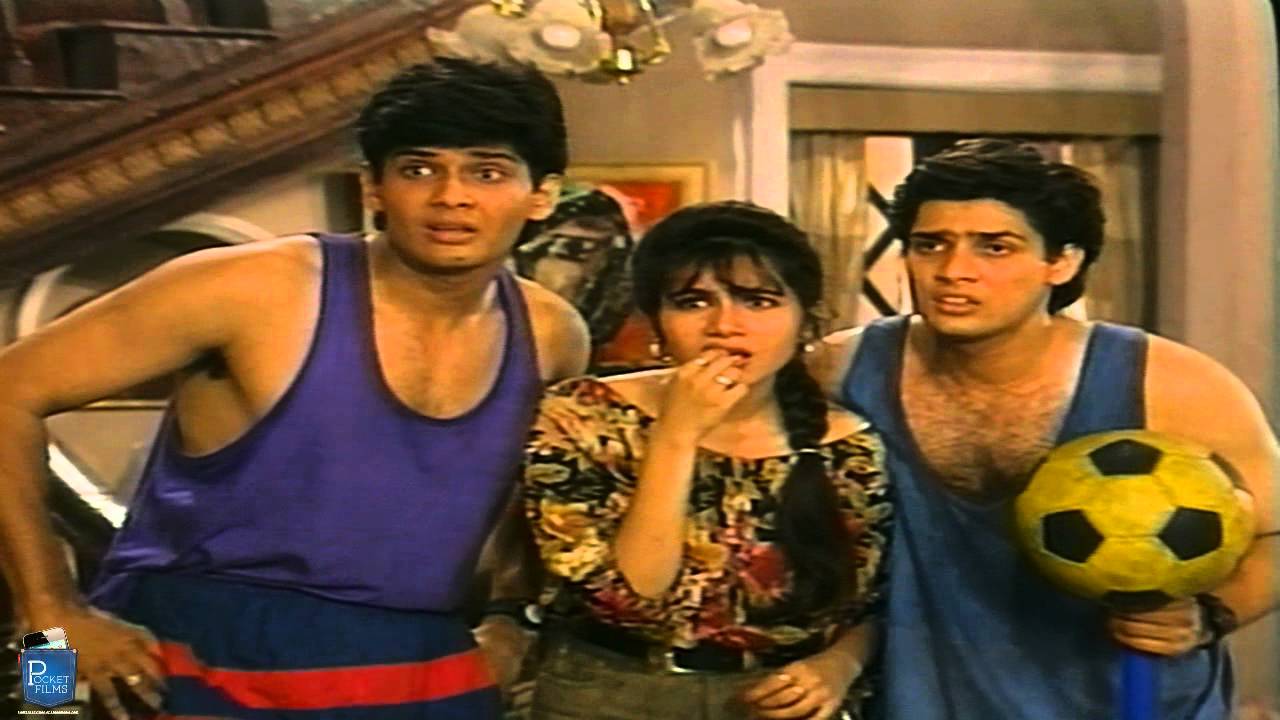 Long before cable television took over Doordarshan was the only source of entertainment for us Indians right up to the mid 90s and DD Metro was the hip and happening channel for us. 'Dekh Bhai Dekh' was a sitcom produced by Jaya Bachchan with Shekhar Suman, Navin Nischol and Farida Jalal among others in the extended cast. There was a time when Shekhar Suman enjoyed the same popularity in India as George Clooney did in the US in his TV days. The presence of Mr. Suman was enough to guarantee a good TRP. The show was noted for depicting three generations of a family living together in an ancestral home. Easily, one of the best Indian TV shows.
Read More: Best Horror TV Shows of All Time
13. Alif Laila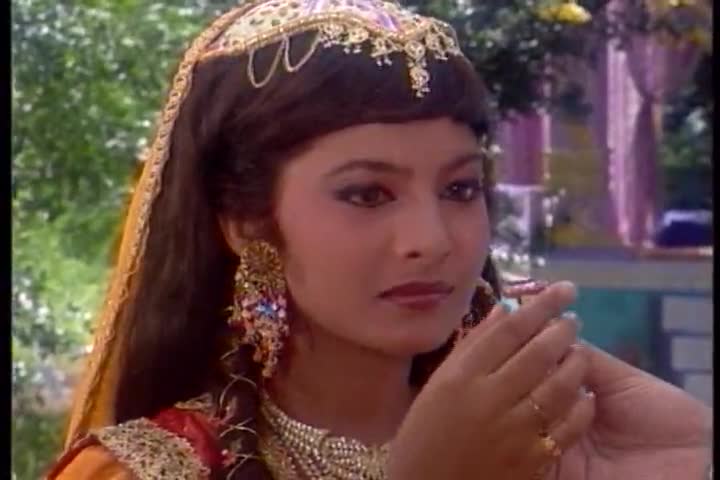 Ramanand Sagar's brainchild 'Alif Laila' brought alive the stories of Arabian nights in the most delectable way possible on our TV screen. Every Monday night when the theme song of 'Alif Laila' used to play before the show started we prepared ourselves for half an hour of pure entertainment full of angels, devils and good Samaritans. The best thing about the show was that it showcased the stories of the Arabian deserts just the way we imagined them to be. It was our only means of escape to a far away mythical land of fairies and witches of which we can only dream about. The decent production value combined with the aesthetic sense of the Sagar family made sure that the wait every week for the show was totally worth it.
Read More: Best Teen TV Shows of All Time
12. Chandrakanta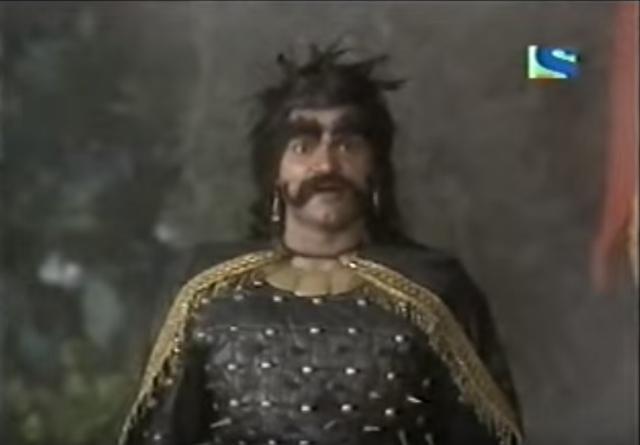 One of the biggest mega-budget TV shows to be ever put on Indian television, 'Chandrakantha' was partly based on Devaki Nandan Khatri's novel of the same name. It was originally telecast on Doordarshan's DD National between 1994 and 1996, and was created, written, produced, and directed by Nirja Guleri, the first woman in India to direct an epic film or television series on such a grand scale. If a TV show manages to create characters that live with you forever, that means that show is special. And that's what 'Chandrakantha' did. It gave us characters like Jaanbaaz and Kroor Singh that remain among the most iconic television characters.
Read More: Best Post-Apocalyptic TV Shows of All Time
11. Khichdi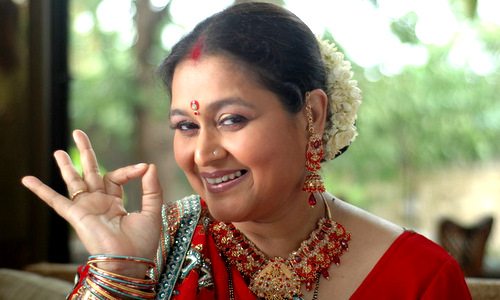 Aatish Kapadia's 'Khichdi' was that rare show which combined sarcasm, wordplay and situational comedy to outstanding effect. In its 30 minutes running time the show is a nonstop laugh riot filled with adorable dim witted characters who possess the endearing quality of laughing at themselves. It was one of the earliest shows on Indian TV to adopt the model of taking a break after airing a certain number of episodes. The show completed airing way back in 2004 but has since then achieved cult status among the couch potatoes owing to its various reruns year after year. A special shout-out to Supriya Pathak for playing Hansa to perfection.
Read More: Best Reality TV Shows of All Time
10. Hum Paanch
Balaji Telefilms' 'Hum Paanch' was a top rated sitcom of the late 90s which featured Vidya Balan in her first acting role. The show centered on Anand Mathur, played by Ashok Saraf, and his five daughters who formed the crux of the show and the source of all misadventures. It had a very daily soap kind of a vibe to it which made it easier for the viewers to relate to the show in a big way. It was telecast on Zee TV (between 1995 -2006) for two seasons and is considered one of the finest Indian sitcoms of all time.
Read More: Best Action TV Shows of All Time
9. Hum Log
India's first TV show also remains one of the very best. The show was was created on the lines of a Mexican television series, Ven Conmigo (1975) after India's then Information and Broadcasting Minister, Vasant Sathe, came back from a trip of Mexico. With a total of 156 episodes, the show depicting the lives of middle class Indians seeped into the hearts of everybody and till this day remains one of the most fondly remembered Indian TV shows.
Read More: Best TV Shows of 2015
8. Office Office
How many Indian sitcoms can boast of inspiring a Bollywood movie and comic books based on them? 'Office Office' managed to pull off the unimaginable with its sheer strength of good content and genuine doses of laughter. With Bollywood actor Pankaj Kapoor in the central role of Mussadi Lal the acting department of the show has always been in safe hands but the show excels beyond our expectations in delivering our regular doses of laughter. The popularity of the show is such that the makers were compelled to create a follow up series called 'Naya Office Office' once the show got over.
Read More: Best TV Shows of the 21st Century
7. Ramayan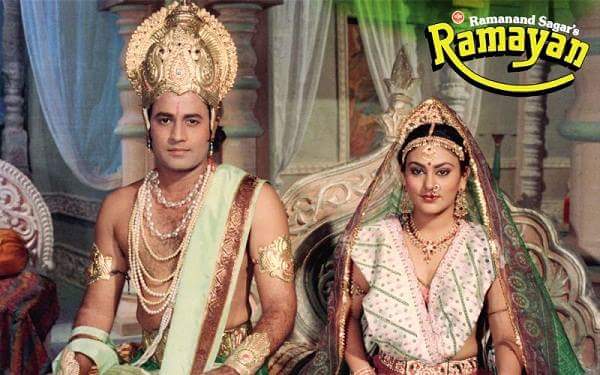 As far as mythological series on Indian TV is concerned, Ramanand Sagar had complete monopoly over it till the turn of the millennium. When 'Ramayan' first hit Indian TV in 1987 it was an unprecedented event to say the least. The viewer's response was so positive – even on its various reruns – that the Limca Book Records honoured it with the distinction of being the 'world's most viewed mythological series'. Veteran actor Arun Govil played the role of Ram and he became so popular through the show that even today he is known by his small screen persona.
Read More: Best TV Shows of 2016
6. Buniyaad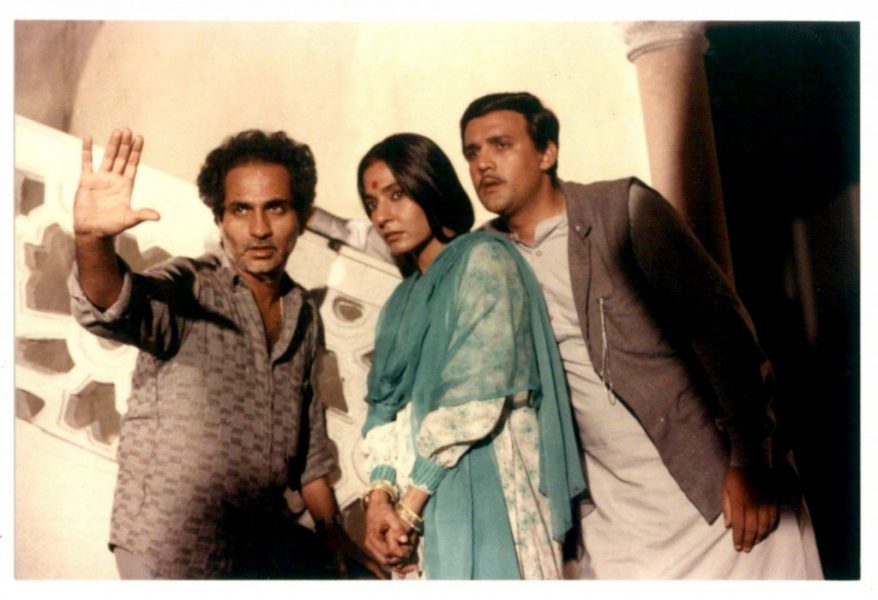 In the early stage of Indian television most of the shows were directed by filmmakers of repute. 'Buniyaad' which dealt with the issue of partition of India and its aftermath was another such which was co-directed by Ramesh Sippy of 'Sholay' fame. It is considered to be the first big hit of Indian TV and launched actors like Alok Nath, Kanwaljeet Singh and Kruttika Desai. It was first aired in 1986; every Thursday at 8:30 pm on DD National. Over the years it has been telecasted on various TV networks owing to its immense popularity. The lead stars of the show are established names in the entertainment industry of India today.
Read More: Best TV Shows Inspired From Movies
5. Malgudi Days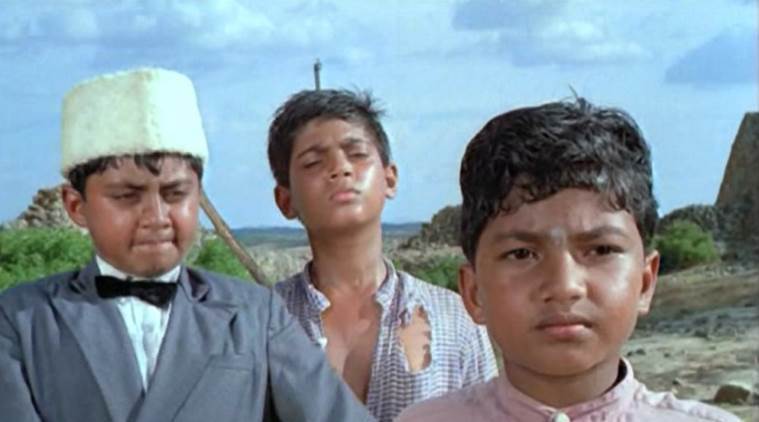 The list would be incomplete without the mention of 'Malgudi Days' which was based on the works of the celebrated author R.K.Narayan. It was a very unique show in that it had a very rustic feel to it; the kind of feeling that you get while reading a R.K. Narayan book or story. The biggest contribution of the show was that the Indian viewers finally had a pictorial representation of how 'Malgudi' looks like and although it is a fictional South Indian town created by the author it had captured our imagination ever since we were introduced to a R.K. Narayan book in our school days. The show was entertaining and enlightening both at the same time.
Read More: Best TV Shows to Binge Watch
4. Sarabhai vs Sarabhai
The popularity of 'Sarabhai vs Sarabhai' can be gauged from the fact that it was brought back to life for a second season by the people and for the people. The popularity of the characters (Maya Sarabhai, Monisha, Roshesh) can give the Ross and Rachels of the world a run for their money. Everything about the show is pitch perfect be it the writing, the characterization and the worldly wise humour that never gets old. It is also educational in a very strange way. Maya Sarabhai's sarcastic taunts to her daughter-in-law can teach you a thing or two about English if you listen carefully. And Roshesh's poetries are the stuff unintentional comedy is made of. Even the side characters like Madhufufa and Dushyant are equally entertaining.
Read More: Best TV Shows of 2017
3. Chanakya
One of the most intelligent TV shows to even broadcast in India, 'Chanakya' makes the current Indian shows running on TV look silly. 'Chanakya', a 47-part epic Indian television historical drama written and directed by Dr. Chandraprakash Dwivedi, is a fictionalized account of the life and times of 4th century Indian economist, strategist and political theorist Chanakya (also known as Vishnugupta). Often been hailed as the milestone in Indian television, there are few Indian shows with such strong writing and fascinating characters.
Read More: Best TV Shows Based on Movies
2. Byomkesh Bakshi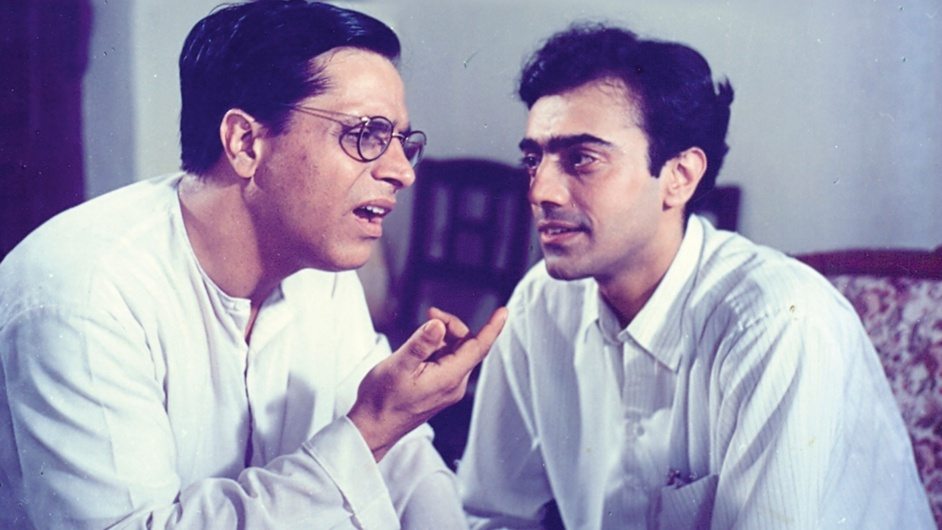 'Byomkesh Bakshi' was the first Hindi series based on the life of the fictional Bengali detective who was heavily inspired by Sherlock Holmes. The quality of writing and imagination that we got to see in 'Byomkesh Bakshi' is rare to non-existent these days. Rajit Kapur became a household name thanks to the popularity of the show which was one of a kind on Indian television when it was telecasted between 1993 -1997 and consisted of two seasons. Bakshi's sidekick Ajit Bandyopadhyay was played by K.K. Raina to perfection. If you missed the show in your childhood then no worries as the show is available for streaming on YouTube. Trust me, it is possibly the most evergreen show on the list.
Read More: Best TV Shows About Zombies
1. Mahabharat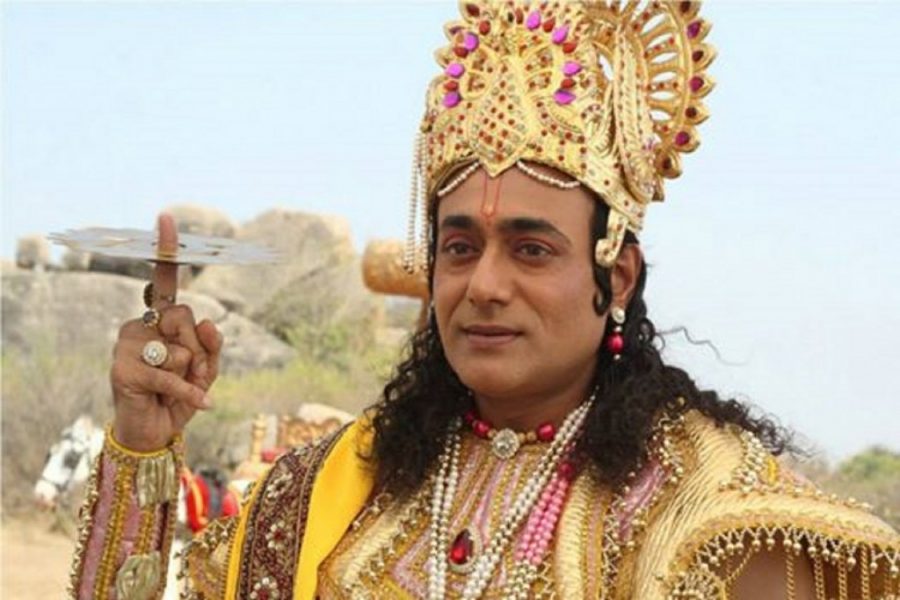 An easy choice at the top. It is difficult for any show to even comes close to the grandness of 'Mahabharata'. Till date, there has been no Indian TV show that depicted the level of professionalism in terms of production values and story-telling. It is said that when the show used to be telecast every Sunday between 11 – 12 am, the busy streets of cities across India used to become empty. We Indians love our mythology and when it is being shown on our TV screens there was no question of giving it a miss. The actors who were a part of the show went on to achieve bigger things in life. Most of the major actors in the show would go on to have a successful TV career. Mukesh Khanna who played Bhishma later found unprecedented success with the show 'Shaktimaan'. Roopa Ganguly who floored everyone with her Draupadi act became a top rated actress in Bengal. It is suffice to say that the show 'Mahabharat' was legendary and still continues to be so in the hearts of its viewers.
Read More: Best TV Shows of the 60s