2017 has been a brilliant year for TV shows. We all know that TV is getting better and better with every passing year and this fact got further validation with a ton of great television shows that debuted in 2017. While old shows (Stranger Things, Game of Thrones) continued to have impressive runs, it is the new shows that made the biggest impression. Here is the list of top 16 TV shows of 2017 (we have preferred to enlist shows that had its première in 2017):
16. The Good Fight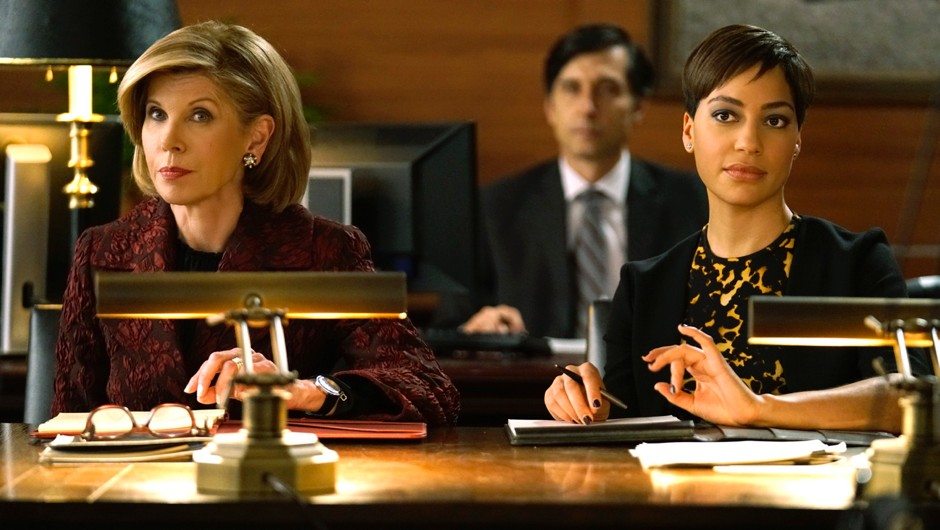 When CBS announced a sequel to The Good Wife, I didn't really expect much. It is very difficult to emulate the success of The Good Wife. But I was presently surprised. The Good Fight is a riveting legal drama, which carries on the brilliance of its predecessor and by introducing several new character angles, makes this show worth a watch, especially if you loved the original.
Read More: Best TV Shows to Binge Watch
15. American Vandal
This Netflix original is a satirical take on vandalism. When a prank goes horribly wrong, some high school students have to face dire consequences. When 27 cars are vandalised, people suspect the notorious Dylan to have done it. However, Peter, a sophomore decides to uncover the real truth. The show is enjoyable as a mystery and is a take on the impact of pop culture on the youth.
Read More: Best TV Shows About Lesbians
14. Glow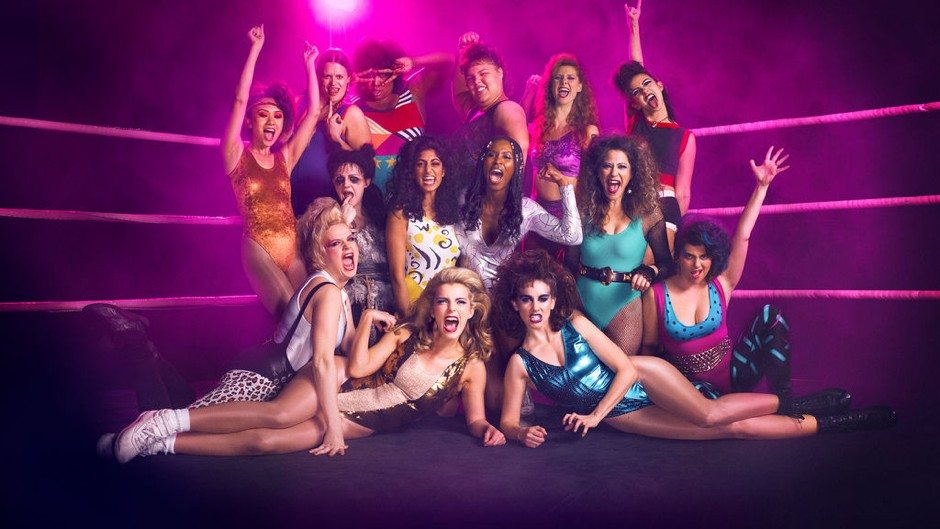 This show is based on the syndicated women's wrestling circuit called GLOW. The protagonist is Ruth, who is out to make a mark in the industry and the show is about the various politics that are played and the various obstacles she faced. The first season received rave reviews for its eye for detail and some stellar performances from the cast.The authenticity of the show drew a lot of acclaim from several wrestlers as well.
Read More: Best TV Shows of the 70s
13. Big Mouth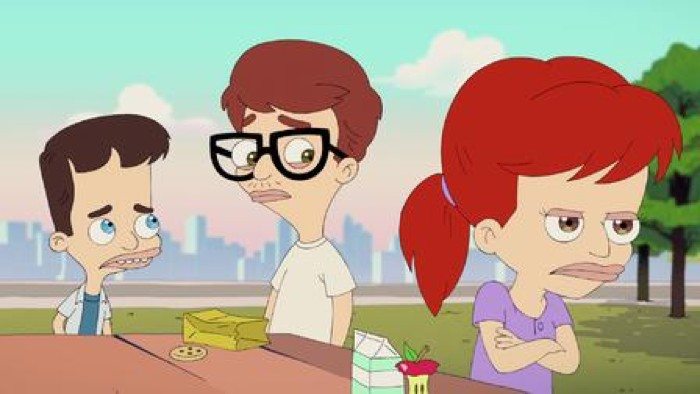 The only animated show on this list, Big Mouth is poles apart from any kid's TV show. Focusing on teens coping up with puberty, Big Mouth is hilarious and disgusting at the same time. The characters are very well written and the show perfectly highlights the trials and tribulations of a teen going through puberty.
Read More: Best TV Shows of the 80s
12. American Gods
Another terrific book-to-TV adaptation. American Gods, based on Neil Gaiman's novel, is a story about an ex-convict Shadow Moon who meets this mysterious stranger called Wednesday. The show revolves around the conflicts between the New and Old Gods. Ian McShane is outstanding as Wednesday and so is Ricky Whittle as Shadow Moon. A must watch for those who love mystery combined with a tinge of fantasy.
Read More: Best TV Shows About Time Travel
11. Dear White People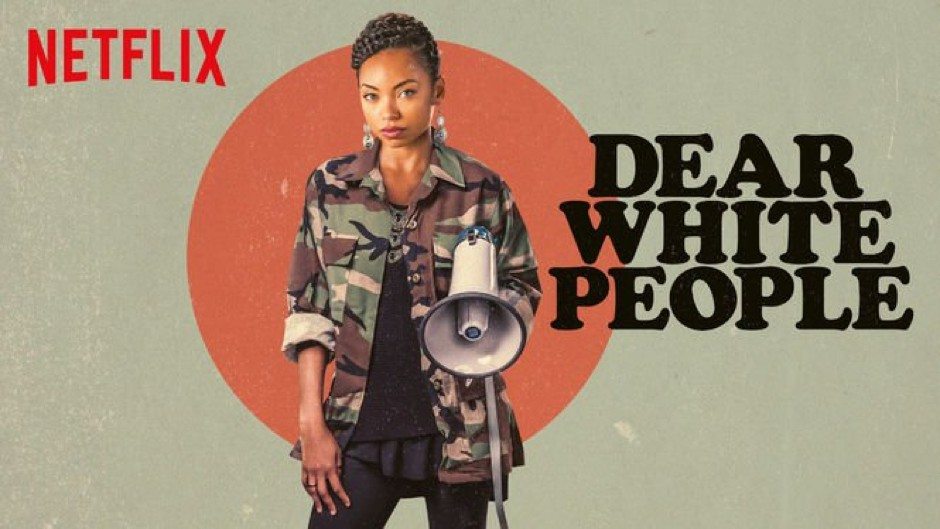 This is probably the most socially important show on this list. Dear White People is a show one must necessarily watch to rid yourself of the bias you may have against people of a darker colour. Based on a movie of the same name, Dear White People is about racism in an Ivy League college. It is realistic and witty at the same time. Having a score of 100% on Rotten Tomatoes, DWP is a must watch for those wishing for a tinge of satire in a very disturbing and heavy topic.
Read More: Most Overrated TV Shows of All Time
10. Alias Grace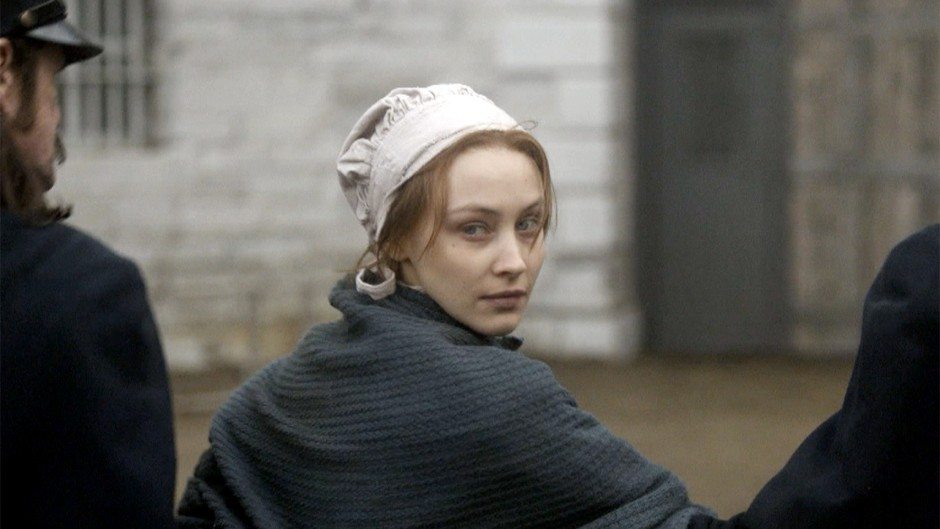 I haven't read any of Margaret Atwood's books, but since this is the second show on this list which is adapted from her books, it is fair to say she must be awesome. Alias Grace is based on a true story of a lady servant who is accused and convicted for murdering her employer. The show is chilling and has an outstanding performance from Sarah Gadon, who is terrifying and brilliant as the titular character.
Read More: Best Detective TV Shows of All Time
9. The Get Down
This two part TV series is based on the music industry.Set in the Bronx, The Get Down is an accurate depiction of life over there and also beautifully captures the rise of the hiphop industry.Laden with real footage to give it a touch of authenticity, The Get Down is wittily written and has a brilliant soundtrack to back its slightly flawed narrative.
Read More: Best Thriller TV Shows of All Time
8. The Deuce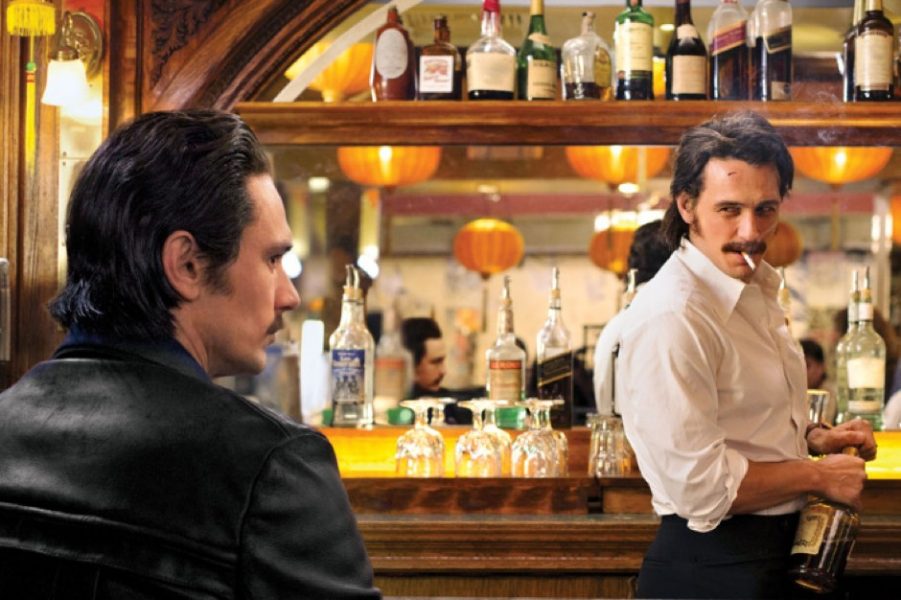 When James Franco last appeared on TV in 11.22.63 we got an enthralling adaptation of a Stephen King novel. Primarily based on the legalization of the porn industry, the show also touches upon topics like drugs, prostitution, real estate at the Times Square. It was unabashed and very entertaining. David Simon showed how adept he can be at making such shows which entertain but also provide an insightful take on the society back then.
Read More: Best Indian TV Shows of All Time
7. Riverdale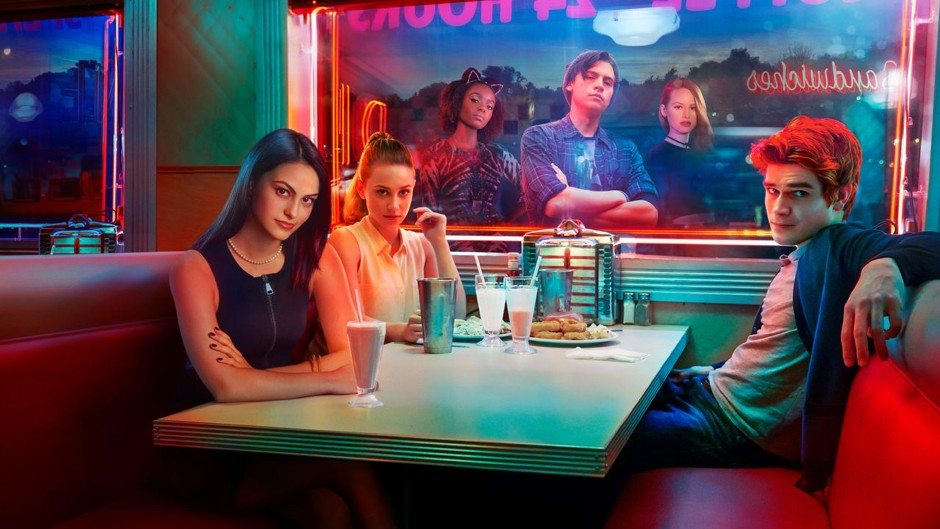 Probably the most popular show on this list, Riverdale brings back our favourite characters from the Archie Comics and gives us a very entertaining show, though at times it is a little over-the-top. The dark tone of the show just makes it even more appealing. I especially loved the performances of Lili Reinhart and Cole Sprouse as Betty and Jughead. Heavily influenced by shows like Twin Peaks and Gossip Girl, this teen drama provides a perfect opportunity to sit at home on a cold day and binge-watch all episodes!
Read More: Best Superhero TV Shows of All Time
6. Legion
This show is based on Marvel Comics and belongs to the X-Men Universe. The show is about Haller, a schizophrenic mutant. Extremely engaging right from the lengthy ninety minute pilot, Legion is an unconventional superhero story. It is daring and despite being very intense, is a must watch. FX has left its viewers waiting with bated breath for the second season in 2018.
Read More: Sexiest TV Shows of All Time
5. The Punisher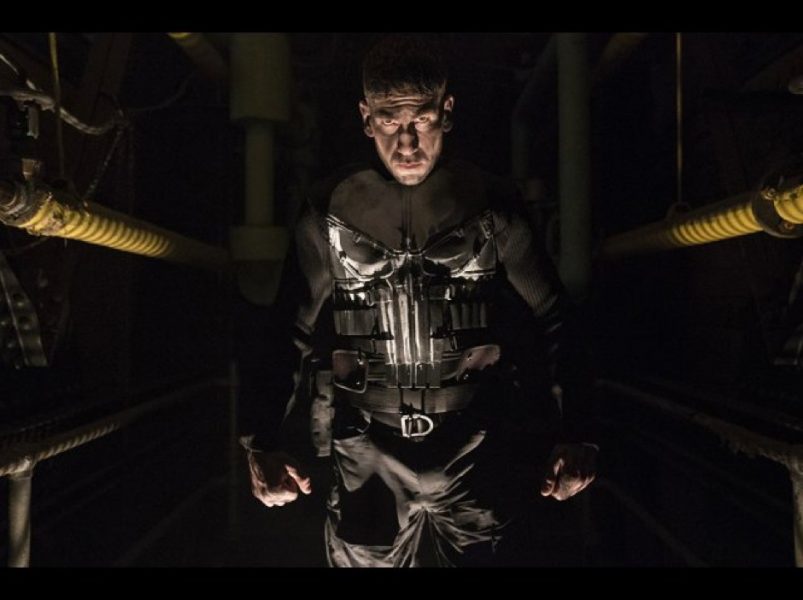 In my opinion, this is the best Marvel TV show to have been made up until now. Yes, even better than Daredevil! The main highlight of the show is the fact that Frank Castle doesn't really have superpowers. He is just very well trained in combat. Jon Bernthal is simply phenomenal as Castle. He breathes fire in each scene and is terrifying throughout, and yet manages to evoke feelings of compassion for him.
Read More: Smartest TV Shows of All Time
4. The Handmaid's Tale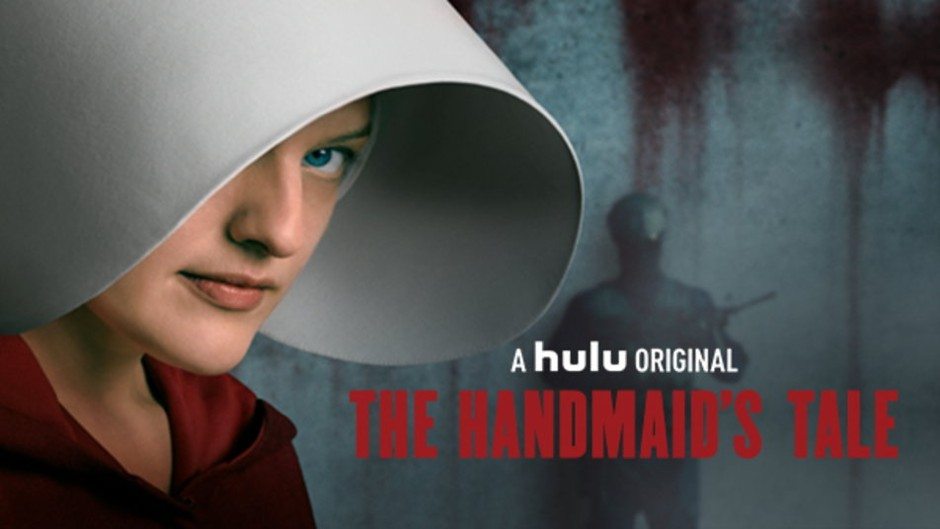 One of the finest shows to have come out this year, The Handmaid's Tale is based on a novel by Margaret Atwood. Revolving around a society where women are treated as state property, this dystopian TV show is absolutely relevant in this age of growing feminism. It is brilliantly written and is a terrific adaptation. However, the star of the show is Elisabeth Moss. She is simply brilliant as Offred. The show deservedly won acclaim, winning 8 PrimeTime Emmy Awards.
Read More: Best Gangster TV Shows of All Time
3. Big Little Lies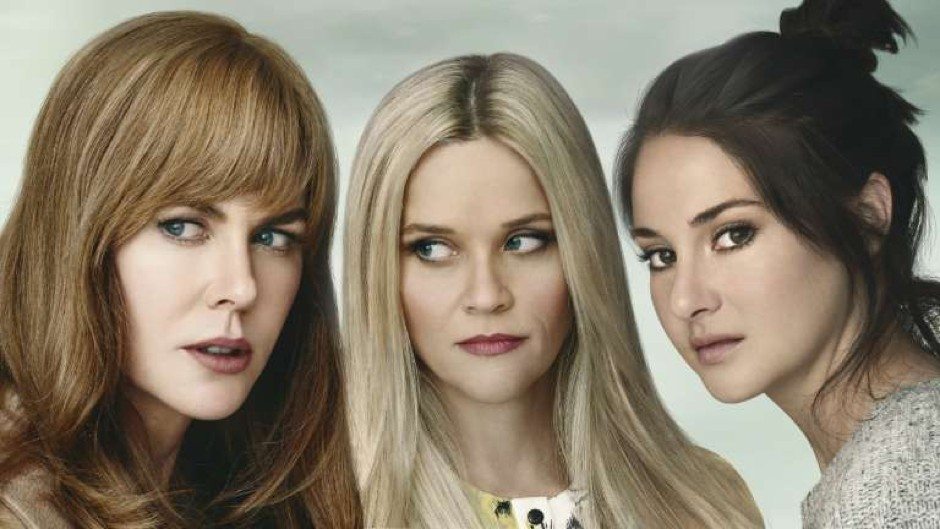 As I write this article, the makers have officially announced season 2. And we cannot thank them enough. BLL is one of the finest shows I have ever seen in recent times. With an ensemble cast comprising Nicole Kidman, Reese Witherspoon and Shailene Woodley, the show follows a similar template as many of the shows at present, focusing o a town whose peace is shattered by a murder. But what sets this apart from the other shows of a similar kind is the way delicate topics like rape and abuse have been handled. It is a thought-provoking show. Mixing doses of dry humour with a well-developed mystery, BLL is one show that definitely should be #1 on your watchlist.
Read More: Longest Running TV Shows of All Time
2. Mindhunter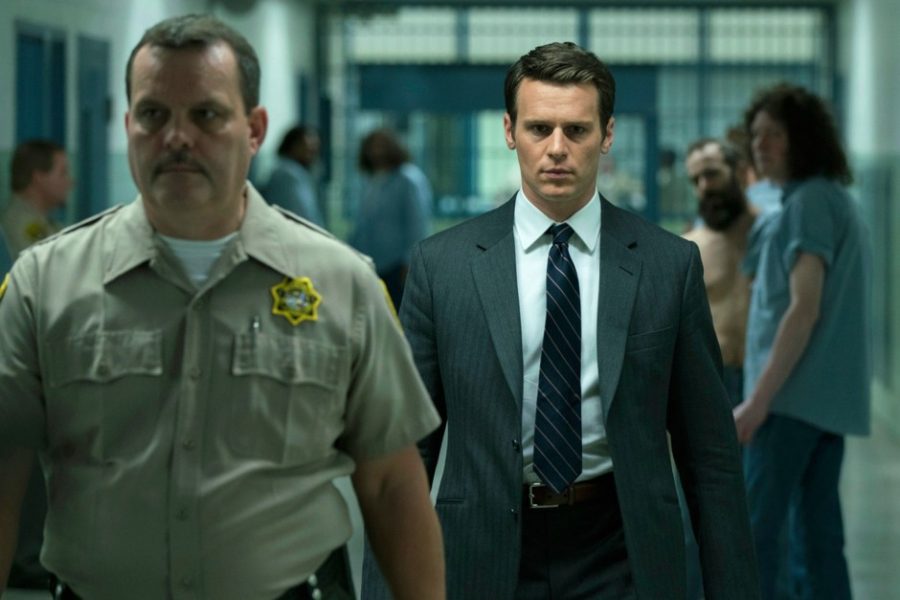 David Fincher. Honestly, need I say anything more to convince you to watch this? Absolutely creepy and intense, Mindhunter is based on a book by the same name. A terrifying insight into the minds of criminals, Mindhunter isn't a show for the faint-hearted. It has Fincher written all over it. Brilliantly performed, brilliantly written, it is one of the finest Netflix originals to have come out.
Read More: Best Space TV Shows of All Time
1. Twin Peaks: The Return
The original Twin Peaks of the 1990's is the best show I have ever seen until now. The way in which it manages to combine elements of suspense with supernatural and surreal stuff is simply breathtaking. Twin Peaks:The Return manages to live up to the tremendous expectations I had from this show. With the return of our favourite Dale Cooper, this show is more explicit and more graphic than the original series. But David Lynch has created an equally brilliant show. And as for the finale: absolutely stunning and haunting. I have no words to describe it.
Read More: Best Horror TV Shows of All Time