It's always difficult venture to write about television. The prime reason being the incessant abundance of it. There are so many platforms available for viewing works of cinematic art divided into episodes; from major networks like ABC, CBS, Fox, NBC and The CW to basic cable networks like TBS, AMC, Comedy Central et al. to premium cable in the form of HBO and Showtime among others and of course the fastest growing medium of consuming television is not on the TV at all (just a rhetoric, obviously. Things like Apple TV do exist) : it's on the Internet, thanks to the trend of streaming services like Netflix, Amazon and Hulu, etc., expanding into the realm of broadcasting original content. As the trend of streaming services continues to grow, it not only takes a bite into the profits generated by traditional television, but also in the theater collections of movies. Amy Poehler might have joked at the 2014 Golden Globes, "Enjoy it while it lasts Netflix, but you won't be feeling so smug in a couple of years when Snapchat is up here accepting Best Drama.", but I wouldn't discount it as a potential reality, and not just because one can never trust the Globes.
As a consequence, the halcyon days of 24 million viewers per episode of 'ER' are pretty much over and no one network, let alone a TV show, enjoys that kind of audience for scripted television. There's something for everyone and impossible for everyone to be all caught up with everything. So if you forgive me for cloaking a disclaimer in the introduction, I'd like to unambiguously declare that there was a lot of television in 2016 that I didn't watch, including some shows I had been a regular viewer of and have now gradually dropped off my TV radar. So let's jump right into the list of the top TV shows of 2016:
19. Outcast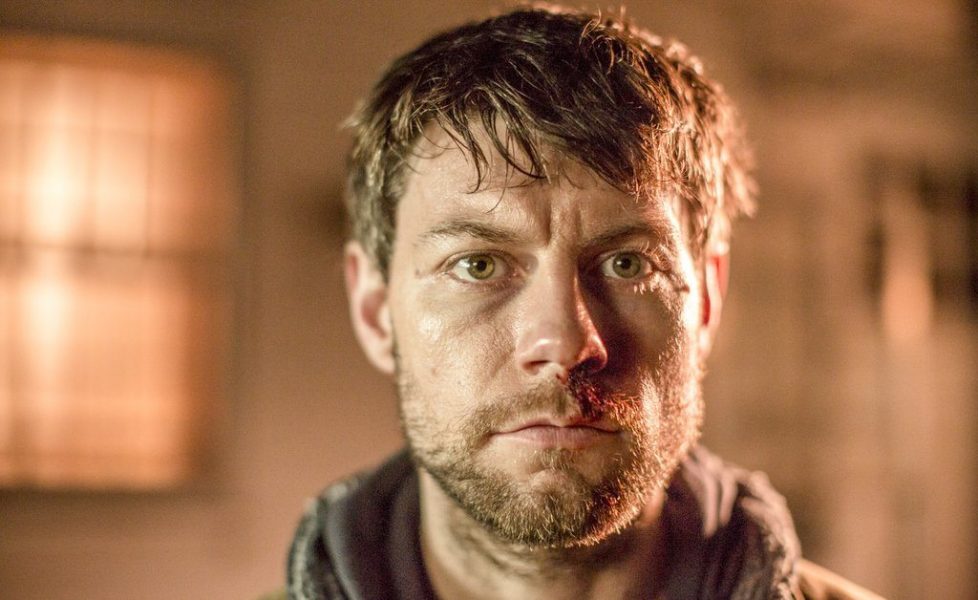 Does horror interest you? Then this is the show you should check out. Slow and bit confusing at first. But ultimately it does scare you. That's an achievement, isn't it?
Read More: Best TV Shows of 2015
18. Billions
The show is about 'Hedge fund manager' named Bobby Axelrod (Damian Lewis) and who goes a powerful US Attorney Chuck Rhoades (Paul Giamatti). The strength of the show is its supremely talented actors.
Read More: Best TV Shows of the 21st Century
17. Preacher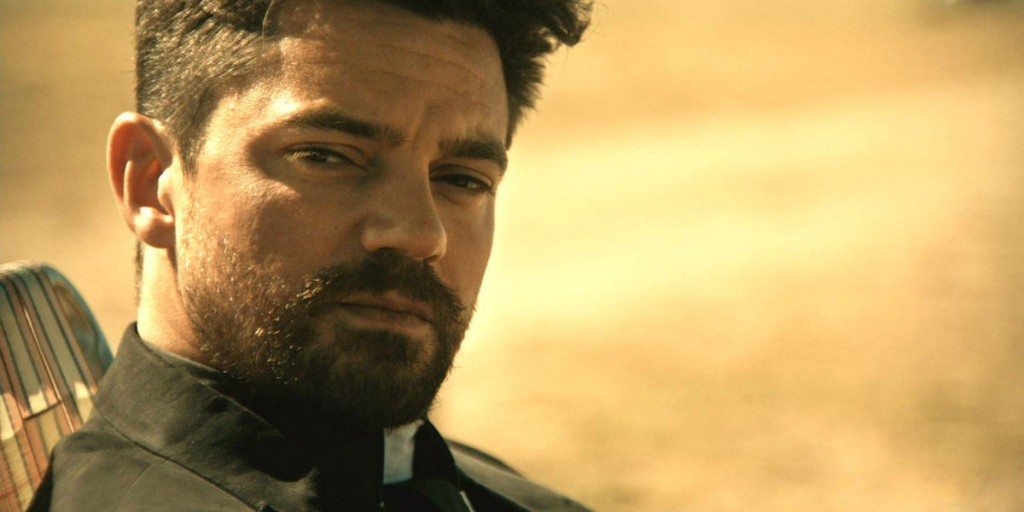 A preacher from Texas with a loss of faith! The new show by AMC where the angel and the demon meet. It is an adaptation of comic book series by Garth Ennis and Steve Dillon. Great mixture of comic and horror elements.
Read More: Best TV Shows Inspired From Movies
16. Better Call Saul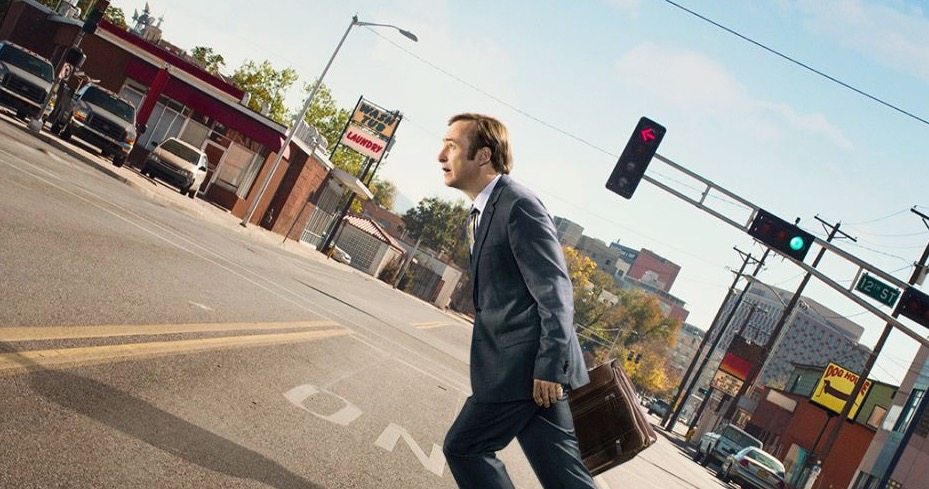 Are you a fan of Breaking Bad? Then you must be knowing this epic lawyer, Saul Goodman! Better call soul has this character taken directly from BB, played by the same actor Bob Odenkirk. This series started in 2015. The season two was nice, series is getting better.
Read More: Best TV Shows to Binge Watch
15. Lucifer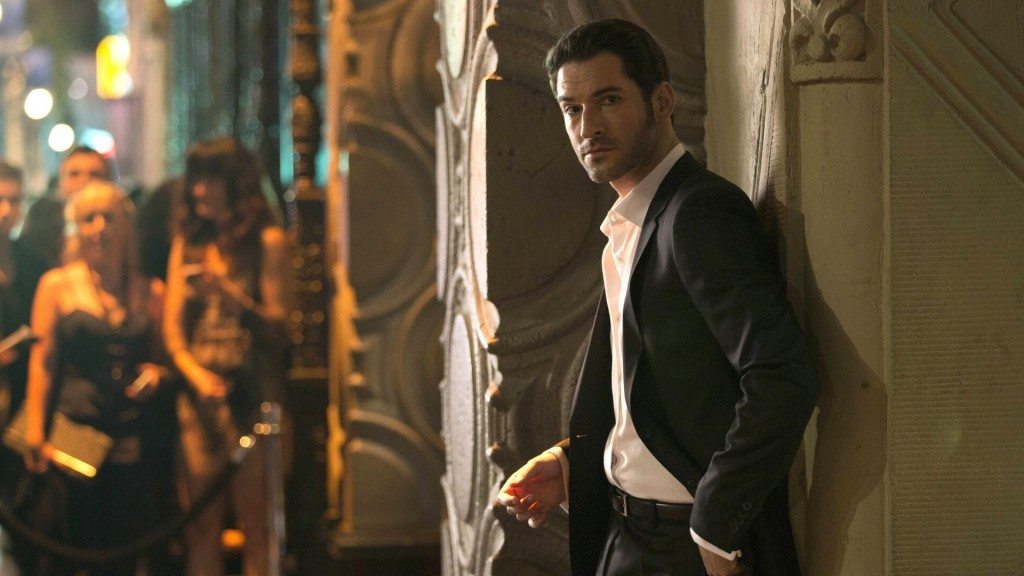 The comedy-drama series premiered on Fox. The first season has completed and second soon going to release. Lucifer has got bored in hell so he arrives in Los Angeles! The protagonist played by Tom Ellis is charming. He is not dark and strange, he's rather humorous.
Read More: Best TV Shows of 2017
14. 11.22.63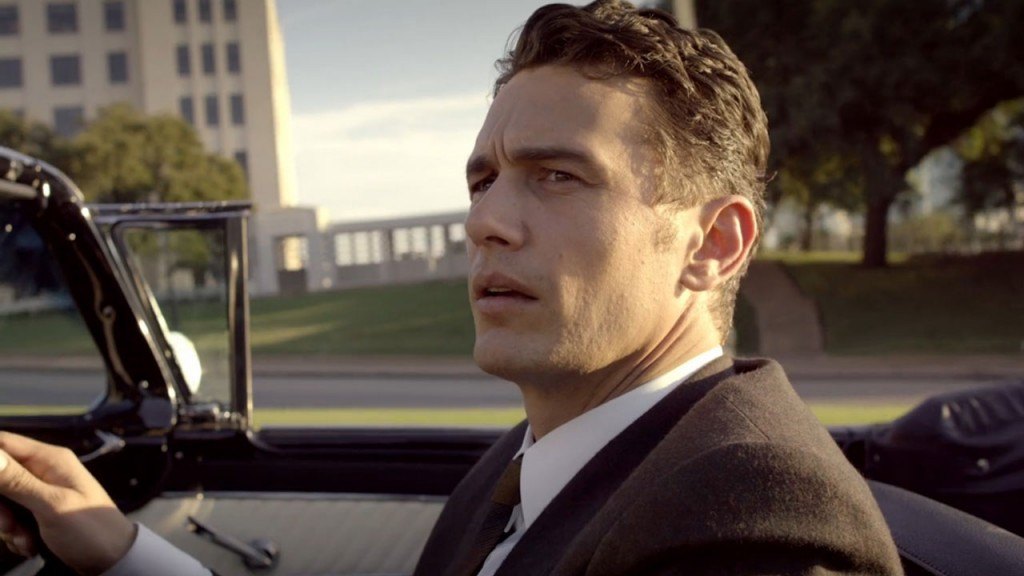 Stephen King, arguably one of the best author of the modern world, wrote this book titled 11/22/63. The show, adaptation of a book, is a sci-fi thriller which involves time traveling. Basically, the story is about a teacher Jake Epping (James Franco), who tries to prevent John F. Kennedy's assassination. Twists and supernatural elements are genuinely shocking.
Read More: Best TV Shows Based on Movies
13. Daredevil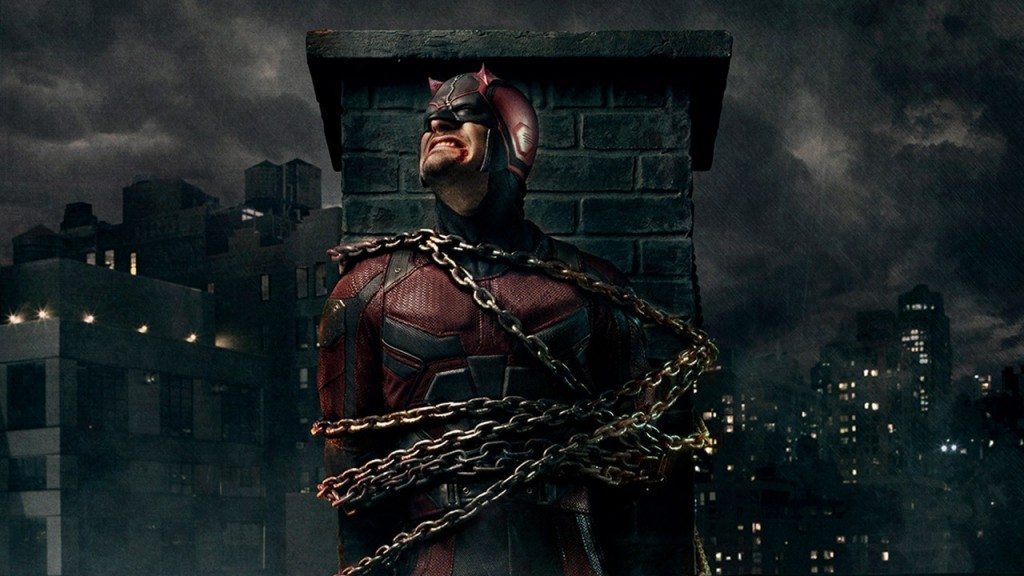 Based on well-known Marvel comics. The first season was a blast and in 2016 they released the second. This is a story of the blind lawyer with extraordinary senses. Action sequences are great, acting is excellent. Personally, I found this season as good as the first one.
Read More: Best TV Shows About Zombies
12. House of Cards
Political drama straight from the Washington DC. Arguably, the best show on Netflix. The character of Clair Underwood is very unique and at first, it seemed as if she's bitter, especially when she plots against Frank. But, overall she symbolizes today's woman, passionate, and ambitious, who will not live her husband's shadow. Underwoods as usual play game of politics adroitly leaving the audience in awe. The ending of a season felt little vague — how exactly they are going to do the damage control? Well, let's wait for season 5 to find out.
Read More: Best TV Shows of the 60s
11. Game of Thrones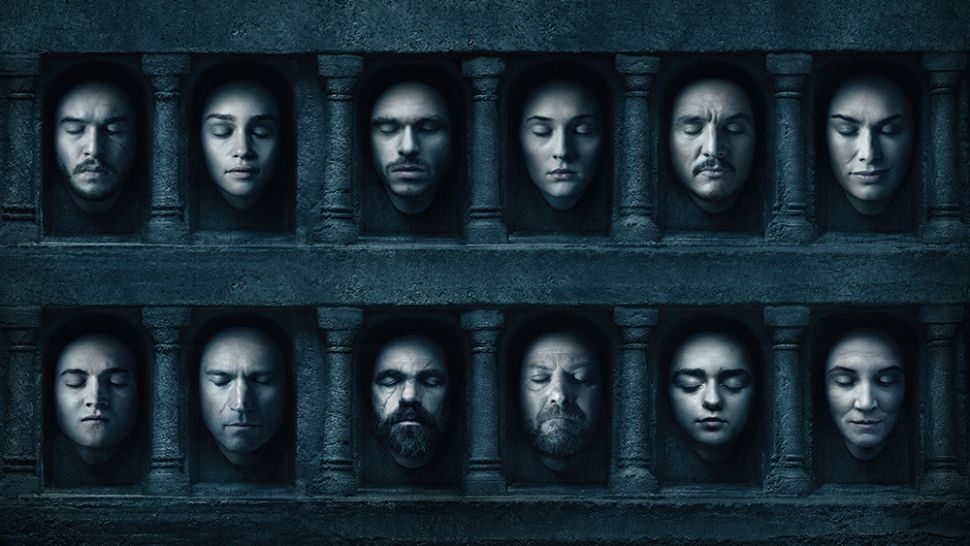 This is a medieval drama adorned with blood, violence, sex. The series started in 2011 and this is season 06. Another stellar season! No doubt, it is getting better and better. Once the season ends, a void is created in my life. Sundays become dull. Actually, not only Sundays, all those ten weeks were packed with an entertainment. I believe, our generation is lucky. We witness GOT!
Read More: Best TV Shows of the 50s
10. The Crown (Netflix)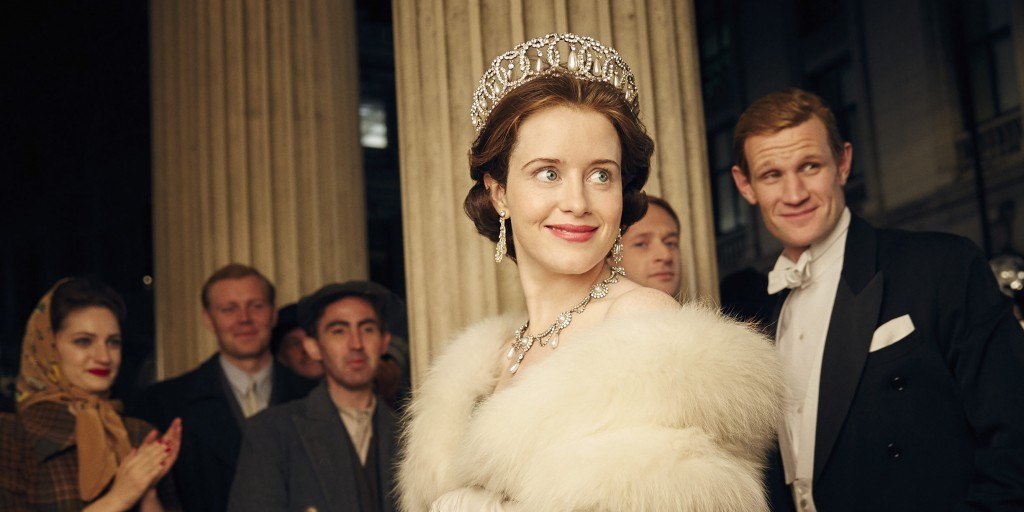 Don't let the naysayers tell you this the next 'Downton Abbey'. Unlike that soap opera that was practically oozing melodrama in its final seasons, 'The Crown' moves at a deliberately languid pace, is sensational to look at, and operates thematically under a thin veil of detachment that lends its characters a spellbinding mystery, deprived of which their mundane silliness would be laughable. John Lithgow, Claire Foy and Jared Harris shine out in a cast of enchanting actors, but I was most impressed by Alex Jennings, playing a distraught, isolated Edward VIII.
Read More: Best TV Shows About Lesbians
9. BoJack Horseman (Netflix)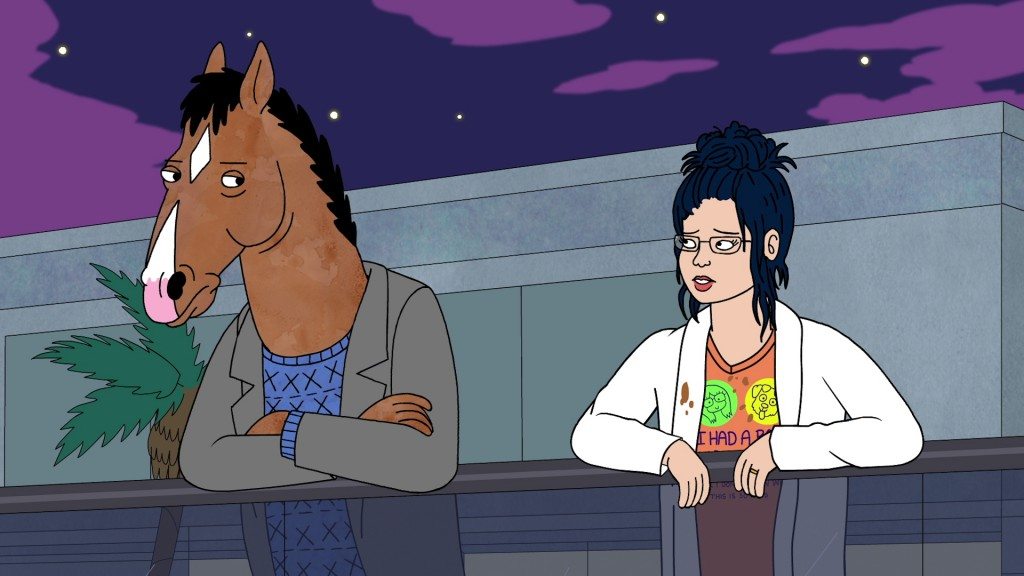 Debuting to mixed reviews, 'BoJack Horseman' has since acquired the status of a spiritual sequel to 'Mad Men' with much more vinegar-esque satire that make it a unique, subliminal joy to behold. Will Arnett works wonders as BoJack's voice and soul, alongside a very witty, sharp cast. 'Horseman' moves in ways no other show does. Very much an adult animation, it has the zany ability to be constantly chuckle-inducing, and the heart to make a rare tear slide down your face.
Read More: Best TV Shows of the 70s
8. Unbreakable Kimmy Schmidt (Netflix)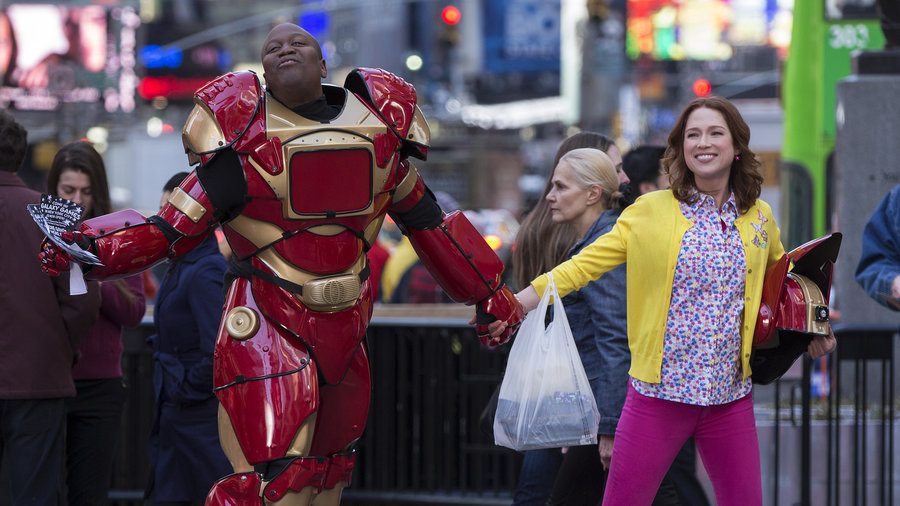 Nobody does comedy like Tina Fey and Robert Carlock. Following their smashing NBC success '30 Rock', that gave us priceless work-place banter zingers and side-splitting pop-culture references. And 'Kimmy Schmidt' continues that tradition, while simultaneously tackling a slew of important issues like the maddening existence of cults wherein women can be kidnapped and kept in bunkers by creepy priests for 15 years. Now that is a dark premise, out of which 'Kimmy Schmidt' builds an impossibly hilarious show that is as bright and full of colors as an MGM musical, replete with silly, hysterical ripoffs of famous show tunes, courtesy of composer Jeff Richmond. The second season also brought with it a very poignant storyline with Kimmy and a Manhattan psychiatrist with a drinking problem (played by, you guessed it, Tina Fey) handling Kimmy's childhood issues. It was stupendously funny, when it wasn't monumentally moving.
Read More: Best TV Shows of the 80s
7. Silicon Valley (HBO)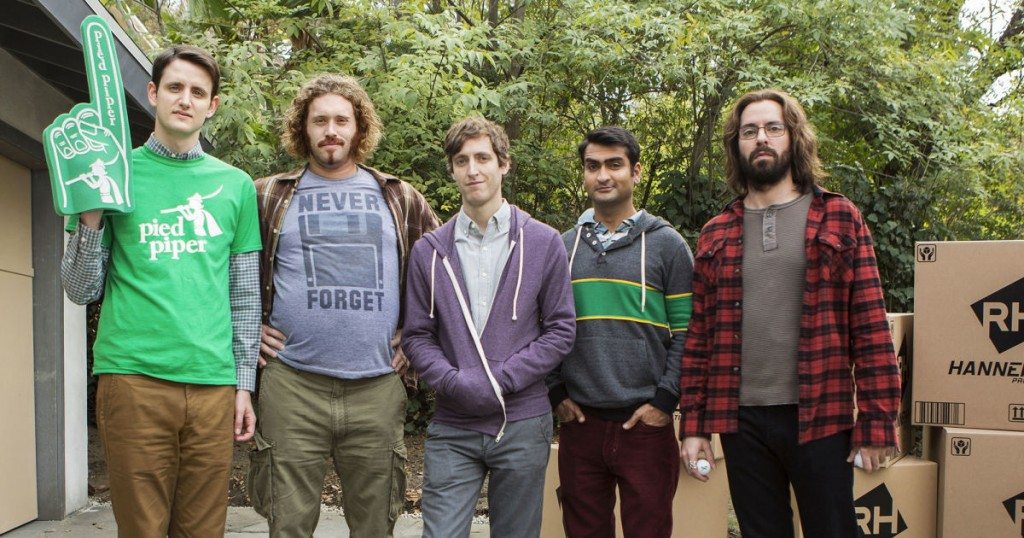 Disappointed by the latest 'Big Bang Theory' seasons? Switch over to this infectious HBO comedy that is so whip-smart, you'll feel like the 'Theory' people were not working hard at all. About a bunch of tech wizards trying to make it in the perennially dynamic world of IT, the show is quite easily the most unpredictable of comedies, shifting from funny to touching to back with a stunning speed. Thomas Middleditch leads a cast of riotous actors with T J Miller and Zach Woods being talent enough for 10 sitcoms.
Read More: Best TV Shows About Time Travel
6. Rectify (Sundance)
One look into Aden Young's beautifully expressive eyes and the poetry becomes unmistakably clear. Criminal lack of Emmy recognition aside, 'Rectify' has pretty much flown under the radar for the last four years and has moved, shocked, intrigued me endlessly over those years. Its final season was such a layered treasure that I will continue to sing its praises for years to come. Fret not at it being over: you can binge watch the entire series over the weekend and thank me later.
Read More: Most Overrated TV Shows of All Time
5. Westworld (HBO)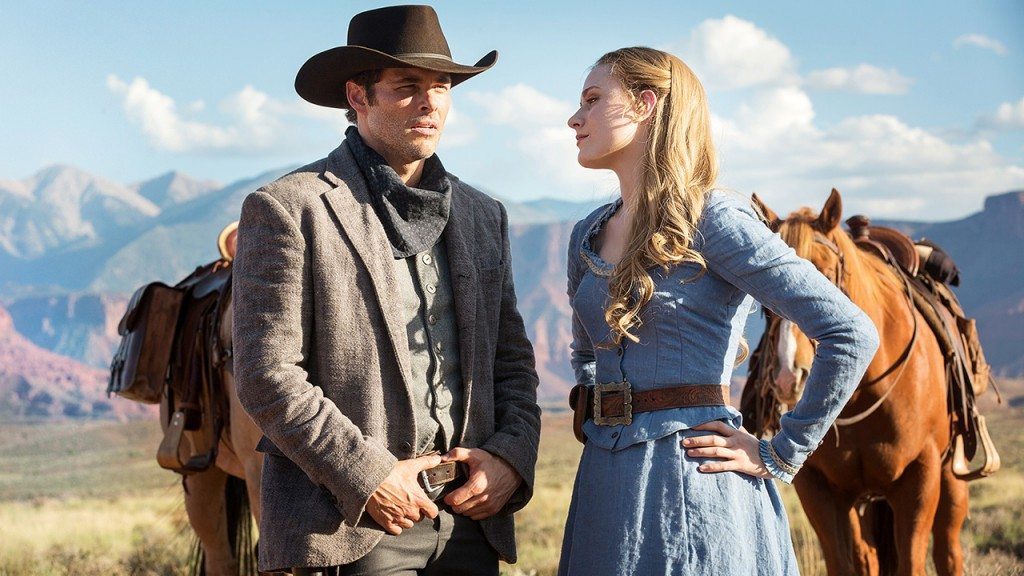 The premise of 'Westworld' is nearly ridiculous on paper. But what it built from that was sublimely intelligent and enrapturing to perfection. It often falters and falls prey to its own intricacies but when its flying on all cylinders, it's virtually unbeatable as TV's most thrilling, riveting show. Everything I reveal about the show might be counted as a spoiler so I'll leave you with this: GOT junkies, this is your supply until 'Thrones' returns.
Read More: Best Detective TV Shows of All Time
4. Stranger Things (Netflix)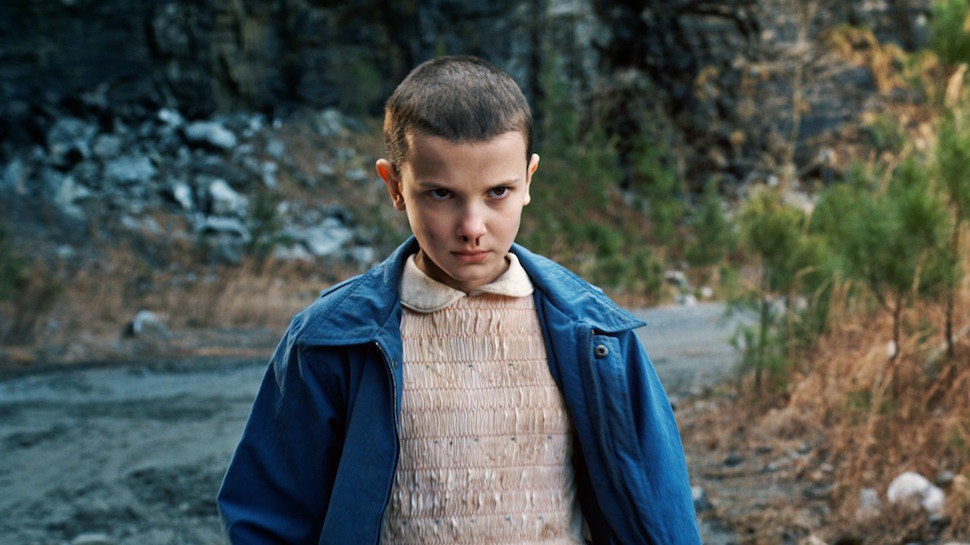 2016 might not have bode well for the world in general, but was a stellar year for the streaming service Netflix. Their poster show was 'Stranger Things', a deviously engaging mystery centered on the disappearance of a boy in the fictional town on Hawkins in the 1980s and the subsequent search for him by his friends, his mother and the local police. Smart, riveting and intellectually structured, 'Things' has the ability to creep under your skin whilst keeping you constantly on the edge of your seat.
Read More: Best Thriller TV Shows of All Time
3. Full Frontal With Samantha Bee (TBS)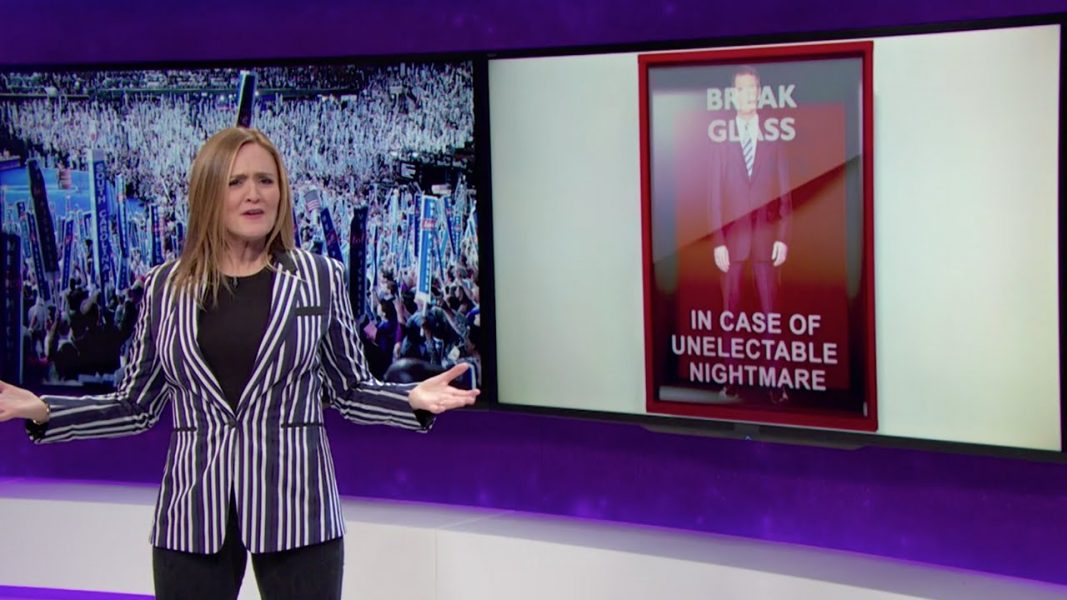 Jon Stewart left very big shoes to fill when he stepped down as the host of 'The Daily Show' in August '15 and those shoes have been tried on by the likes of John Oliver, Larry Wilmore and Seth Meyers. They fared better, than the actual 'Daily Show' host, Trevor Noah, who rarely shows flashes of the comedic insight Stewart was beloved for. And then someone finally woke up and smelled a lack of women on the late-night scene and gave former 'Daily Show' correspondent Samantha Bee her own show. Uproarious, bursting with witty intellect and endlessly informative and informed, 'Full Frontal' helped Bee fill Stewart's shoes perfectly, while never going back on its promise of being "feminine as f**k." And to all of those network heads who don't have the guts to put a woman on a late-night show: it works.
Read More: Best Indian TV Shows of All Time
2. People v. O.J. Simpson: American Crime Story (FX)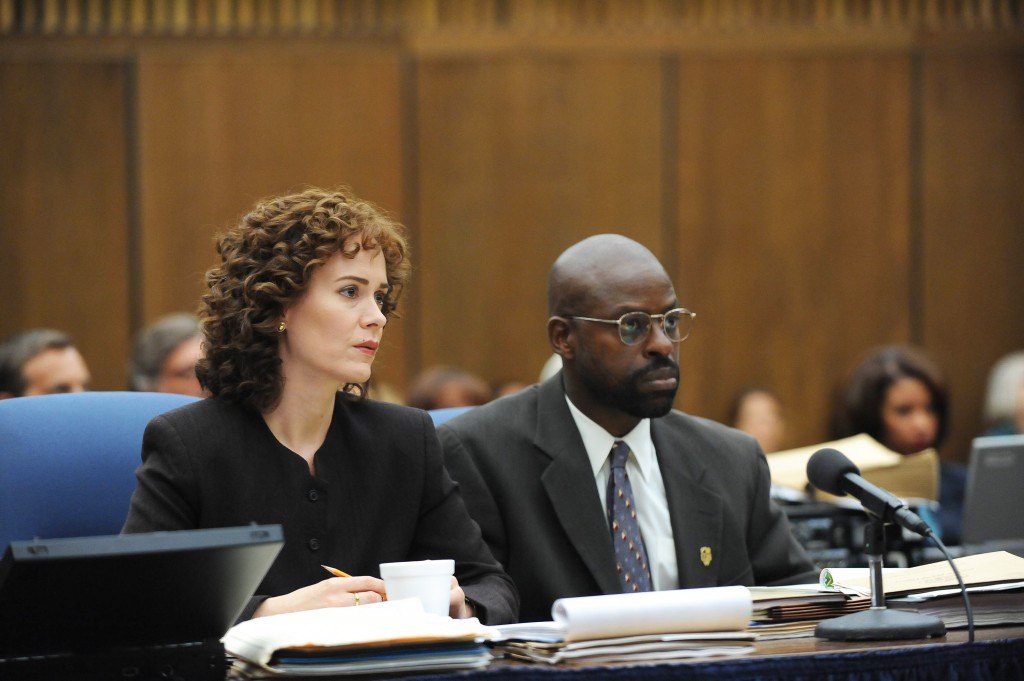 'American Crime Story' could not have arrived at a better time. With its essential highlighting of police brutality and bureaucratic racism as well as our perception of ambitious women, still drenched in misogyny, which has led to the accession of Donald Trump to the most powerful office in the world and its remarkably incisive look into the American justice system, the show was an unqualified essential viewing. The performances landed all of its main cast Emmy nominations with 3 Emmy wins. And most significantly, the show brought the truth of Marcia Clark and Christopher Darden, who had been ridiculed for years, to the forefront, and finally made them heroes, albeit flawed, human ones. They deserved nothing less.
Read More: Best Superhero TV Shows of All Time
1. The Americans (FX)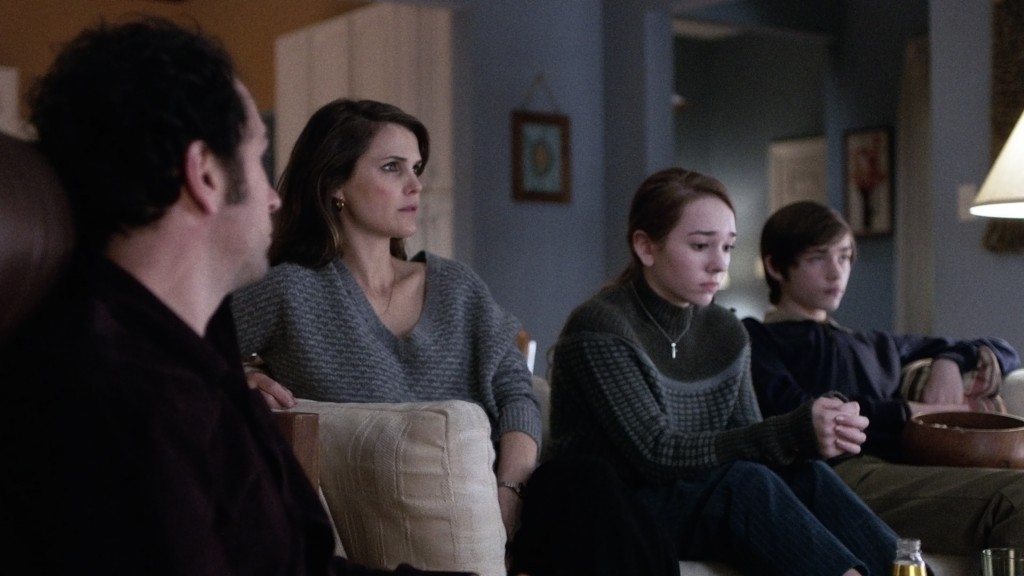 Finally getting some Emmy love for its taut, ingenious fourth season, 'The Americans' was handily the greatest show of the year for me. It is consistent in its groundbreaking ability to sneak into your head and never leave. The characters' dilemmas are so gut-wrenching that I found myself thinking of their situations while travelling on the subway, completely unaware, during those moments, of the fact that they are merely pieces of an intricately designed fictional past. Our protagonists murder, deceive and steal, and yet, I've felt a deeply complicated bond forming with them through the years and it got stronger than ever this year, as they dealt with harrowing threats and the show continued its nuanced layering with a penchant for understated writing and performing unlike anything on television and walked straight into the legion of the great televised novels.
Read More: Sexiest TV Shows of All Time