Other than the breathtaking charm that Matt Bomer oozed on the screen, 'White Collar' also became famous for its premise comprising an FBI agent who seeks help from a convict. Though the concept per se isn't anew, as we've seen such arrangements in movies, it is the humor and the sarcasm that the actors brought on to the screen that made some news. So much so, that it paved way for many other similar storylines portraying various Government agencies seeking help from convicts or criminal masterminds (either by force or by choice).
Speaking of the series, that lasted for 6 seasons (close to 3500 hours in total runtime), 'White Collar' primarily is focused on its central characters and their day-to-day errands. It comprises of Neal Caffrey, a con artist, and alleged thief of arts and antiquities doing his time in a prison, FBI special agent Peter Burke, a workaholic officer with the agency, Mozzie, a close aide of Neal and also a con artist and Tiffany, Peter's extremely supportive and beloved wife. Each episode's plot relies on a new case that Peter and Neal are involved into, wherein Neal assists the FBI in tracing other White Collar criminals like him, thus also bringing in a bunch of other characters including Neal's enemies and his past love interests. To sum up, one can watch it for its wit, the pun and the amazing chemistry among its characters, the brainy, puzzling cases that fall into the FBI team's purview and also, Matt Bomer.
Here's the list of TV Shows similar to White Collar that are our recommendations. You can stream some of these shows like White Collar on Netflix, Hulu or Amazon Prime. Though not uncannily similar, these would somewhat make you relate to 'White Collar' due to the involvement of similar Government agencies (FBI, CIA, NSA, DEA, US Marshals etc.). due to similar arrangement amongst the lead characters (like tracking a convict's movements using a tracker bracelet in exchange of his/her short-lived freedom), or perhaps due to similar twists and turns and extremely ingenious criminal masterminds.
12. Breakout Kings (2011-2012)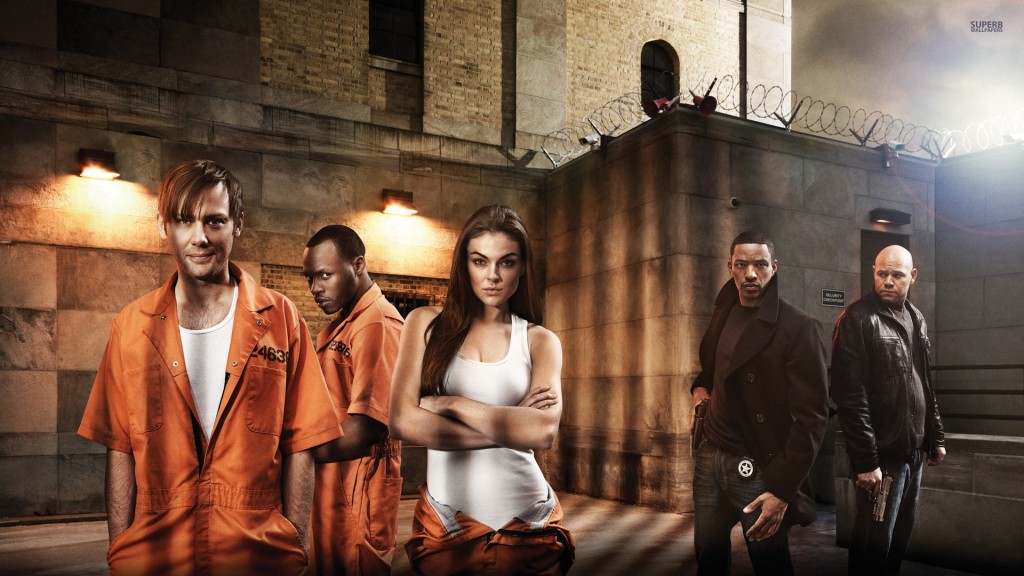 The now-canceled TV show stands out as one of the only close relatives of 'White Collar' as far as its plot is concerned. The TV series is constructed around a bunch of former and current U.S. Marshals, a few convicts and psycho-analysts and behaviorists. Like all such shows go, Charlie, Ray, Shea, and Erica form quite a team, combined with the ingenuity of Dr. Lloyd. And don't miss the special appearance of T-Bag from 'Prison Break', the crossover which made 'Breakout Kings' even the more interesting.
Read More: Shows Like 'Stargate'
11. The Beast (2009)
A series which could've reached the zenith of 'White Collar' if not for the demise of its lead actor Patrick Swayze, 'The Beast' is a usual, quirky take on using criminals, criminal-mindsets, and borderline unlawful activities to get stuff done within the FBI. While FBI agent Charles is at it, his aide Ellis often finds himself in a dilemma of which side he's onto. The story progresses with an ensuing investigation of agent Charles for misconduct. Well, we'd never know what follows next.
Read More: Shows Like 'Archer'
10. Bones (2005-2017)
Perhaps one of the longest running TV shows (12 seasons and counting), at least in this list, 'Bones' is where the behavioral sciences and anthropology kick in. Unlike other FBI TV shows, this one's central character is an anthropologist with the agency named Dr. Brennan, who is kind-of socially awkward and is infatuated and eventually in a relationship with her colleague and FBI agent Seeley Booth. As the series progresses, Brennan is also known by the nickname of "Bones" due to her inclination with anthropology. 'Bones' is more into the investigative tricks and tactics, with specialists on spores, slime, and other biological sciences coming in as frequents. A TV show with a subtle difference from the rest that are like 'White Collar'.
Read More: Shows Like 'House of Anubis'
9. Covert Affairs (2010-2014)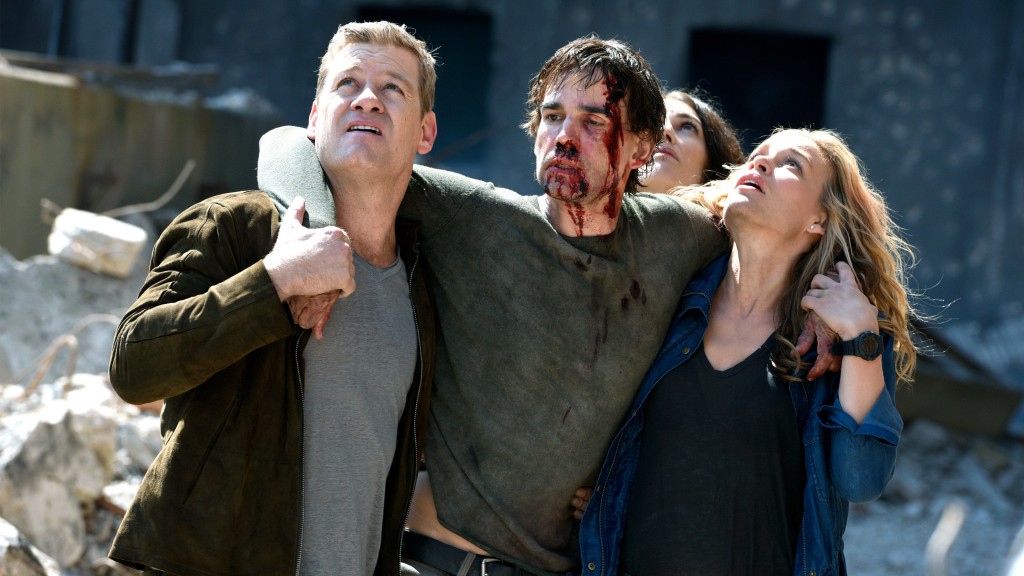 Annie Walker, a new CIA recruit was hired due to her previous relationship with her ex-boyfriend. Initially, working at the Smithsonian for her cover, she goes places and learns tricks of the trade as she progresses in her career. Her handler, a blind man named Auggie Anderson, helps her through the process. 'Covert Affairs' is the story of Annie's journey from being a naive recruit to a seasoned spy.
Read More: Shows Like 'Hart of Dixie'
8. Lie to Me (2009-2011)
Yet another TV show based out on behavioral analytics, body language, and microexpressions, 'Lie to Me' tries to explore the other side of crime investigation. The lead character Dr. Cal Lightman is based out on a real-life Professor Dr. Paul Ekman, who, despite all his troubled past, runs a private organization and assists federal agencies with psychological investigations. More like a Sherlock Holmes in its premise, yet without the involvement of an ingenious, adamant person (read Mr. Holmes), Dr. Lightman is assisted by Dr. Gillian Foster, one of his most trustworthy colleagues. A wonderfully crafted premise, combined with some clever intricacies of criminal psychology and the chemistry among the employees of The Lightman Group and Dr. Lightman himself makes 'Lie to Me' one of the best in its genre.
Read More: Shows Like 'The Blacklist'
7. Criminal Minds (2005-2017)
Another long-running TV show with 13 seasons to date, 'Criminal Minds' too traverses the path of behavioral analysis of criminals by the FBI profilers, who belong to the Behavioural Analysis Unit (BAU) of the FBI. As the story and the series have progressed over the years, many lead characters have either been killed off or have been replaced. At times, the number of characters that the series incorporates and the complicated multiple storylines is a little difficult to follow through and the FBI profilers are at times portrayed close to perfection which cannot be the case always. Regardless, 'Criminal Minds' is a fun-watch but not binge-worthy for a start.
Read More: Shows Like 'Gossip Girl'
6. The Mentalist (2008-2017)
With the face of Simon Baker at the helm, 'The Mentalist' is a series wherein the protagonist seeks to extract revenge by faking his psychic abilities to the California Bureau of Investigation (CBI). To avenge his wife and daughter's killing by a serial killer called Red John, Patrick Jane, a con artist assists the CBI with cases mainly pointing to Red John. As the series progresses, Red John is captured and his true skills are now known to be limited to just being extremely observant, he assists the CBI in solving other crimes and by taking the psycho-analytical path of crime investigations. Watch it for Simon Baker and Simon Baker only.
Read More: Shows Like 'Black Mirror'
5. The Blacklist (2013-2017)
A novel improvement on top of 'White Collar' and 'Blindspot' combined, 'The Blacklist' features a criminal and a wanted fugitive Reddington, who, after years of disappearance, surrenders to the FBI and offers his assistance in catching the most wanted, dreaded criminals (for he has prepared a Blacklist). The only conditions being immunity from prosecution and his willingness to work closely with Elizabeth Keen (his daughter, who doesn't know about Reddington's whereabouts). 'The Blacklist' also follows a similar style of crime investigation, with each episode comprising loads of puzzling moments, followed by the death or arrest of a criminal or a terrorist. A top-notch entertainer, accompanied by some class acts of James Spader and Megan Boone makes 'The Blacklist' one of the top thriller TV shows to watch.
Read More: Shows Like 'Outlander'
4. Psych (2006-2014)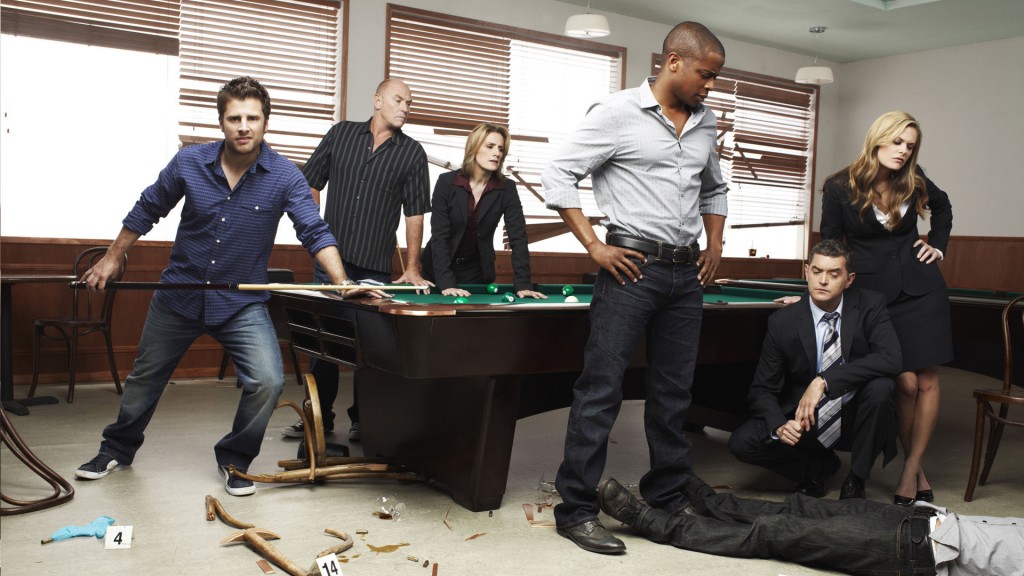 The only comedy TV show on this list, 'Psych' is a breath of fresh air in the otherwise bland, boring world of criminal investigation. Revolving around two central characters – Shawn and Gus, 'Psych' derives its humor from day-to-day false pretenses and at times, a comedy of errors. Shawn claims to be a psychic (even though people find it difficult to believe him and he isn't one) and offers assistance to the Santa Barbara Police Department by being extremely observant, thus playing a detective. Gus, on the other hand, is a medical sales rep and business partner of Shawn. As the show progresses, Shawn falls in love and everyone soon realizes he isn't a psychic. Rib-tickling and intriguing at the same time, 'Psych' is different in terms of its screenplay, the flashbacks at the beginning of each episode and of course, the humor.
Read More: Shows Like 'This Is Us'
3. Blindspot (2015-2017)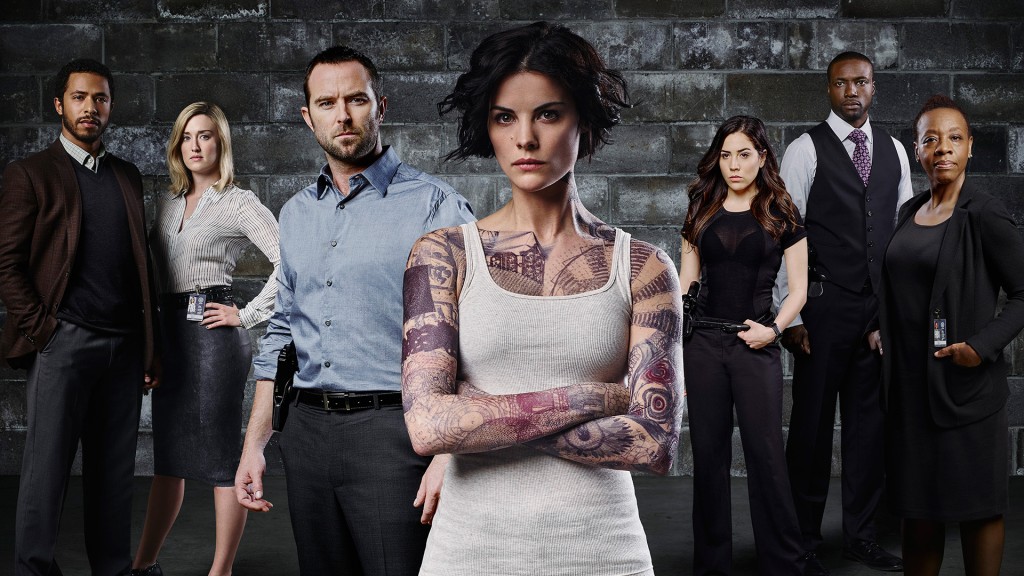 My personal favorite in this list, 'Blindspot' has all the characteristics of 'White Collar', yet I'll rate it slightly higher due to the brainy plot twists and the overall storyline. The show begins with Jane Doe – a girl who's found inside a bag on the Times Square, with tattoos all over her body and who has no recollection of her past. One of the tattoos also mentions the name – Kurt Weller – an FBI agent and initially, Jane's alleged childhood friend. As the show progresses, each of Jane's tattoos proves to be central to a sinister plot and/or points directly to a terrorist or terrorism-related activity, as she joins an FBI team and follows all their investigatory pursuits. Deep, intriguing with a lot of layers and some brilliant mysteries that uncover with each episode places 'Blindspot' on top of its game. And it is perhaps one of the best efforts of Sullivan Stapleton as Agent (and later Assistant Director) Kurt Weller.
Read More: Shows Like 'Big Little Lies'
2. Person of Interest (2011-2016)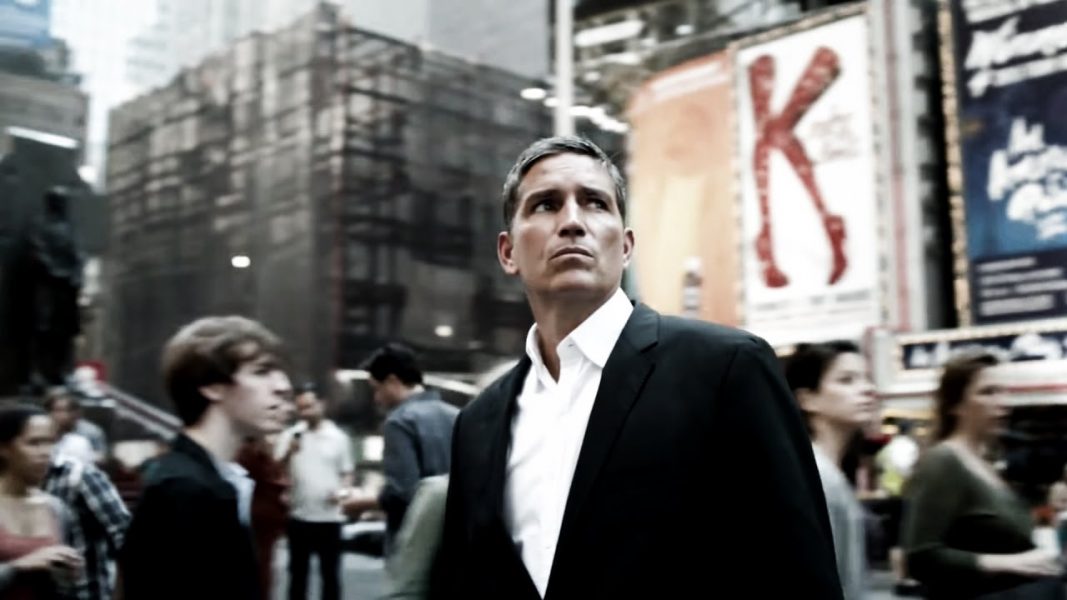 With the involvement of big names like Jonathan Nolan, J.J. Abrams et al, everyone certainly had very high hopes from 'Person of Interest'. And boy, it does fulfill those expectations. Focused on two central characters – a billionaire software engineer Harold Finch who had worked with the U.S. Government to create a highly intelligent supercomputer to trace the upcoming terrorist activities and John Reese, a former Green Beret/CIA who has lost his love and is now leading a hobo lifestyle in the NYC. The premise is based out on a hack that Finch had incorporated into the said machine which would return a Social Security Number of the person of interest who is (about to be) involved in a crime – either by doing it or by being a victim.
The show progresses with Reese and Finch decoding and solving cases based on these Social Security Numbers. What I loved about the series was Reese's Batman-like approach towards handling criminals, sharp dialogues, stupendous action sequences, and a watertight script – everything that oozes of ingenuity. A TV series that we wish could've run a little longer.
Read More: Shows Like 'Twin Peaks'
1. Suits (2011-2017)
With Harvey Specter and his resourcefulness towards solving cases, 'Suits' is more of a phenomenon than being just a TV show. 'Suits' begins with Mike, a pursuing law student, who accidentally gets involved with drug dealing and under the fear of getting caught, starts interning with Harvey Specter, a top-notch closer in the NYC. As the show progresses, Harvey and Mike, along with a volley of other characters find themselves entangled with multiple lawsuits and accusations. Overall, the series must be watched for its boggling, crude dialogues, the chemistry between its characters (especially Mike and Harvey) and the pace of the script. 'Suits' has the charisma of the likes of 'Breaking Bad' and carries the wit and conceptualization of 'White Collar', and at the same time, is entirely different from these two altogether.