When the Blacklist came in 2013, it opened up to an audience of 13 million U.S. viewers and more worldwide; something not seen in these times filled up to the brim with TV series and movies. Boston Legal star James Spader had proved long ago that he is an exquisite TV actor, with a certain knack for sarcasm and dark comedy. With the Blacklist he slid comfortably into the crime and thriller genre; this time donning the role of an international criminal Raymond 'Red' Reddington. With suspense and twists at every turn, the Blacklist is a perfect series if you want a break from the age-old police procedural dramas. Here is the list of TV shows similar to The Blacklist. You can watch some of these shows like The Blacklist on Netflix, Hulu or Amazon Prime.
12. The Blacklist: Redemption (2017)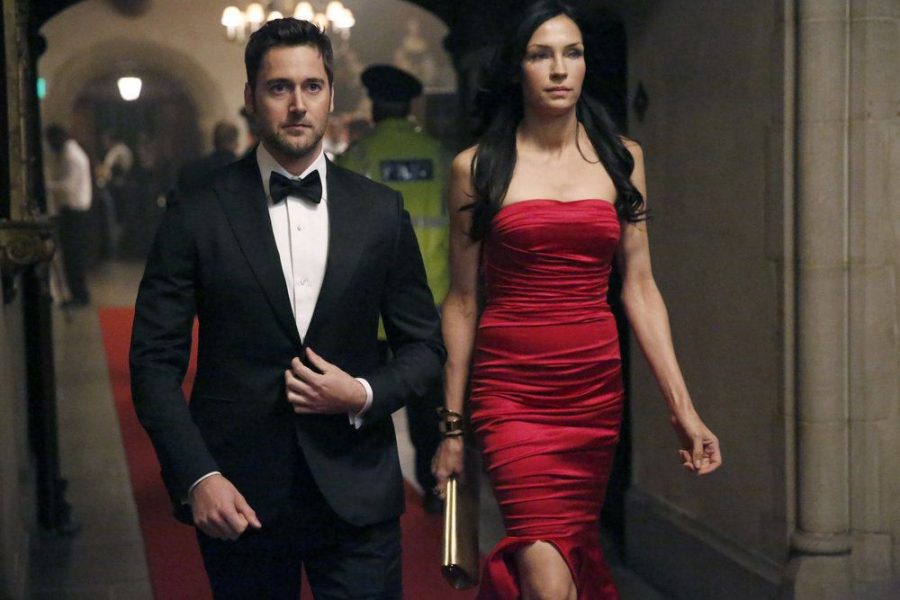 A spinoff of the Blacklist, this one reprises some characters from the original series. Tom Keen, the master-assassin husband of Elizabeth Keen, has found his long-estranged mother, Susan Hargrave (Famke Janssen). To find out more about his mysterious past, he joins her organisation Halcyon. Working as her most trusted man, Tom completes dangerous missions for her mother all the time trying to find out the truth about his father's death. Not as entertaining and suspenseful as Blacklist, but is worth a watch.
Read More: TV Shows Like Boardwalk Empire
11. Castle (2009-2016)
Famous fiction author Richard Castle (Nathan Fillion) is arrested by the smart and sexy NYPD detective Kate Beckett (Stana Katic) on the charge of serial killing. However, when he is found innocent, Castle enchanted by the die-hard and ruthless detective, gets himself posted as a consultant in her team. Amidst the frequent crimes and their dark pasts picking at them, the charming couple tries to keep their feelings in check.
Read More: TV Shows Like Once Upon A Time
10. Suits (2011-Present)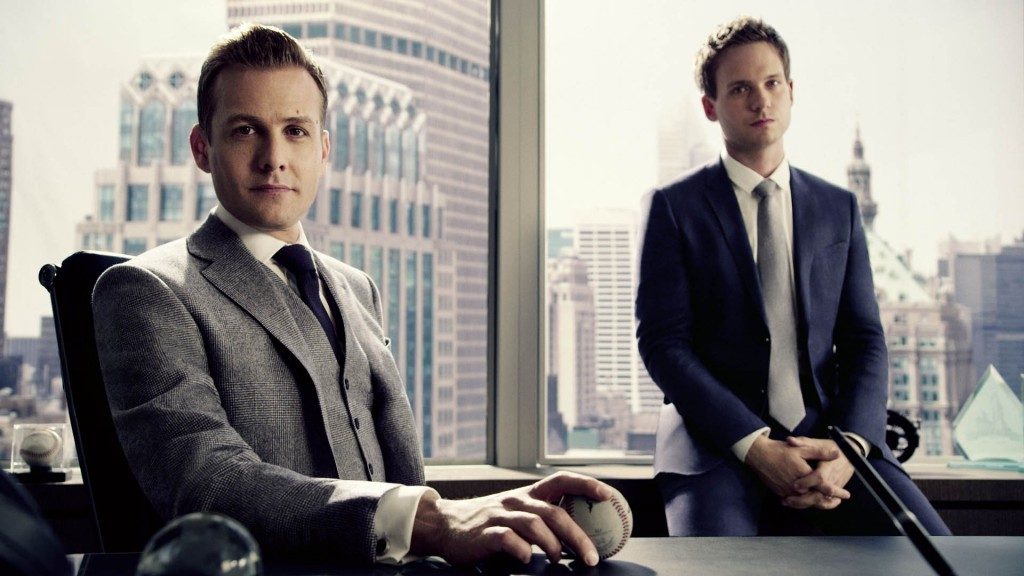 When Mike Ross, a down-and-out drug dealer with an eidetic memory stumbles upon Harvey Specter the best lawyer in New York City, a dynamic duo is formed. Motivated to get out of his miserable life, Mike convinces Harvey to hire him as a lawyer in one of the top law firms of the country in spite of having never passed law school. What follows is an incredible and entertaining set of events which put up this duo against the world, in the courtroom of life.
Read More: TV Shows Like Suits
9. Criminal Minds (2005-Present)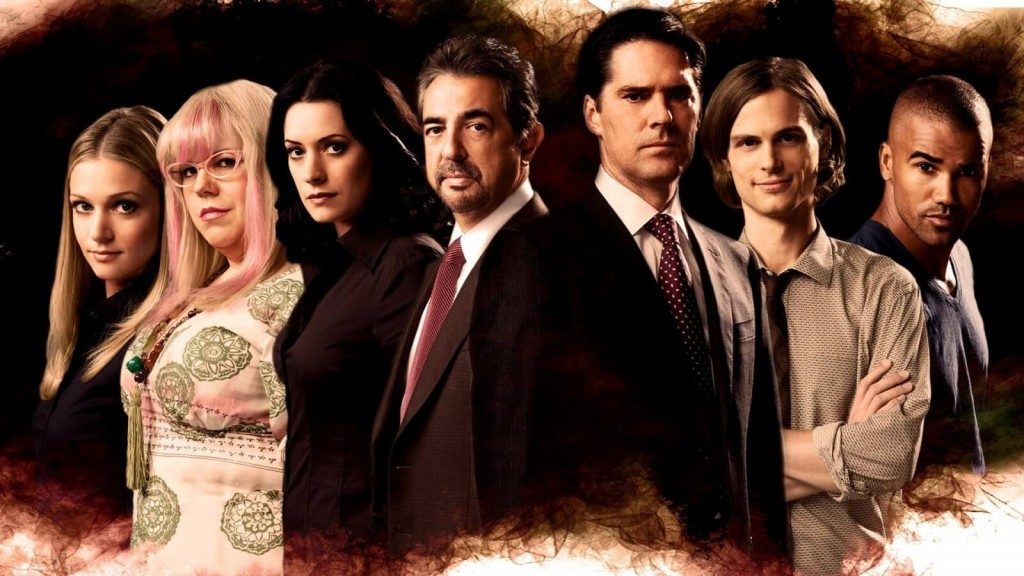 Based out of Quantico, Virginia, the Behavioral Analysis Unit (BAU) is a team of brilliant psychological profilers who help the local law enforcement in catching clever and notorious criminals. Using their ability to understand the psyche of a criminal's mind, the team helps to find those perpetrators who are difficult to apprehend through conventional means. However, due to their work being quite challenging and emotionally demanding, every member struggles with striking a balance between their professional and personal life.
Read More: TV Shows Like Criminal Mind
8. The Mentalist (2008-2015)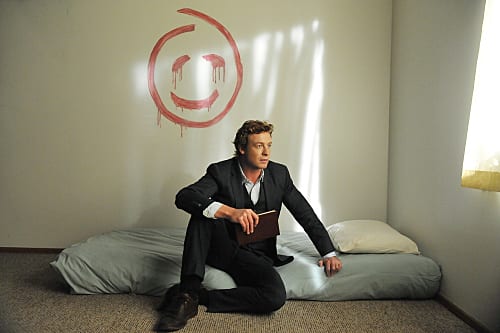 When a notorious serial killer known only by the name of Red John, kills the wife and daughter of a famous mentalist and psychic Patrick Jane, his world is shattered. Determined to exact vengeance from the cruel man who ended his family, Patrick Jane joins California Bureau of Investigation to use his skills to catch criminals and one day murder Red John.
Read More: TV Shows Like Breaking Bad
7. Jessica Jones (2015-Present)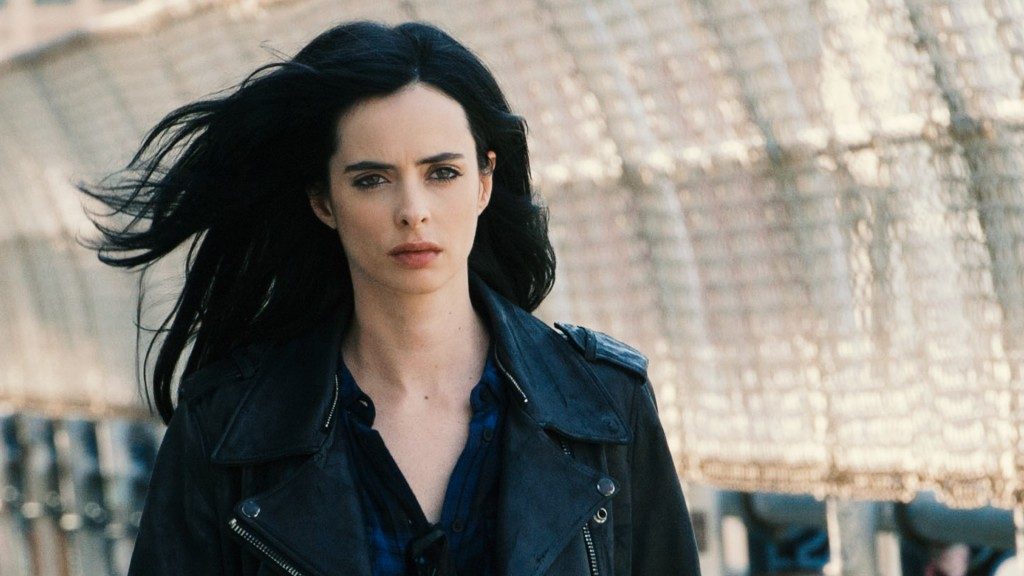 Being a girl in the New York City is already tricky and if you are an enhanced like Daredevil and Luke Cage your life is pretty much in the deep end of Hell's pool. Desiring nothing but to get out of the shadow of her bitter past, Jessica Jones (Krysten Ritter) is forced to put a final stand against her old lover and rapist Killgrave, a man who can make you do anything with his words.
Read More: Shows Like New Girl
6. White Collar (2009-2014)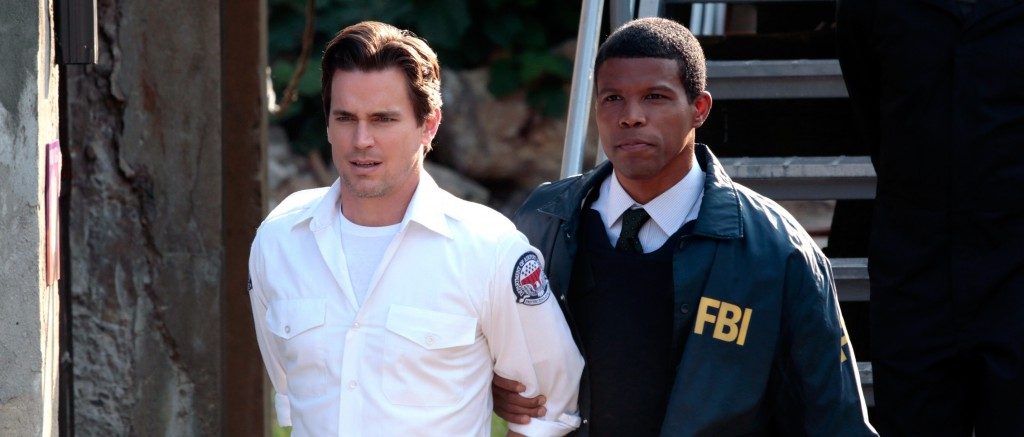 When the famous conman Neal Caffrey is finally caught (no he doesn't surrender) by FBI Agent Peter, he is given two choices. Wither and die in a maximum security prison somewhere or help the FBI in apprehending the most elusive criminals of the world using his conning skills. In the hope of getting his freedom someday Neal agrees. And so begins another Blacklist like police-procedural drama.
Read More: TV Shows Like White Collar
5. Boston Legal (2004-2008)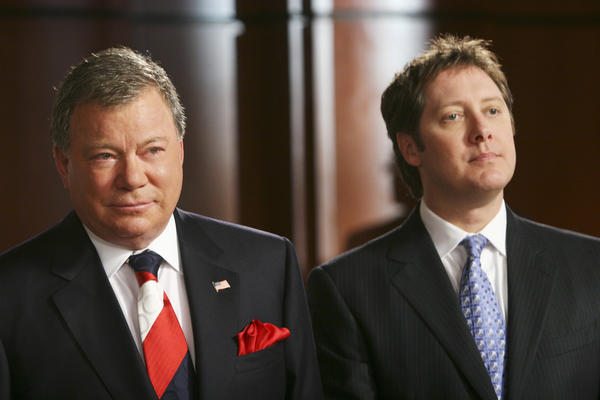 The series that put James Spader on the map, this is the original law series. With brilliant speeches on human life and our notions about life, this series is a continuation of an equally famous series 'The Practice'. James Spader and William Shatner are brilliant in the role of Alan Shore and Denny Crane, the crazy yet brilliant duo of sleazy lawyers haunting the city of Boston.
Read More: TV Shows Like Black Mirror
4. The Punisher (2017-Present)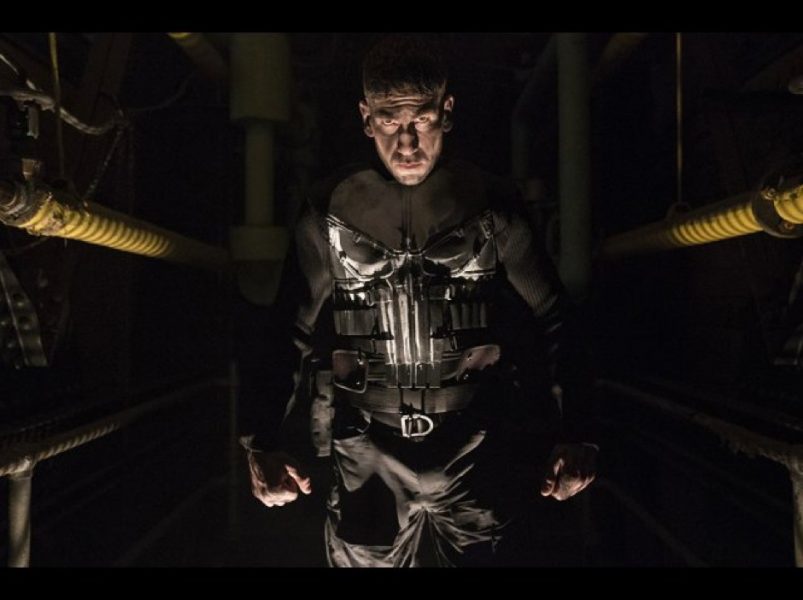 Based on the Marvel character of the same name, Punisher is a brand new series by Netflix which has taken the world by surprise. With spectacular acting performances from Jon Bernthal and Ben Barnes, it follows the story of an ex-marine Frank Castle who fuelled by his family's death is searching for and brutally killing all the people involved. On the other hand, deceiving and evading him at every step is his oldest friend Billy Russo better known as Jigsaw, one of the most formidable villains of Marvel Universe.
Read More: TV Shows Like American Horror Story
3. Daredevil (2015-Present)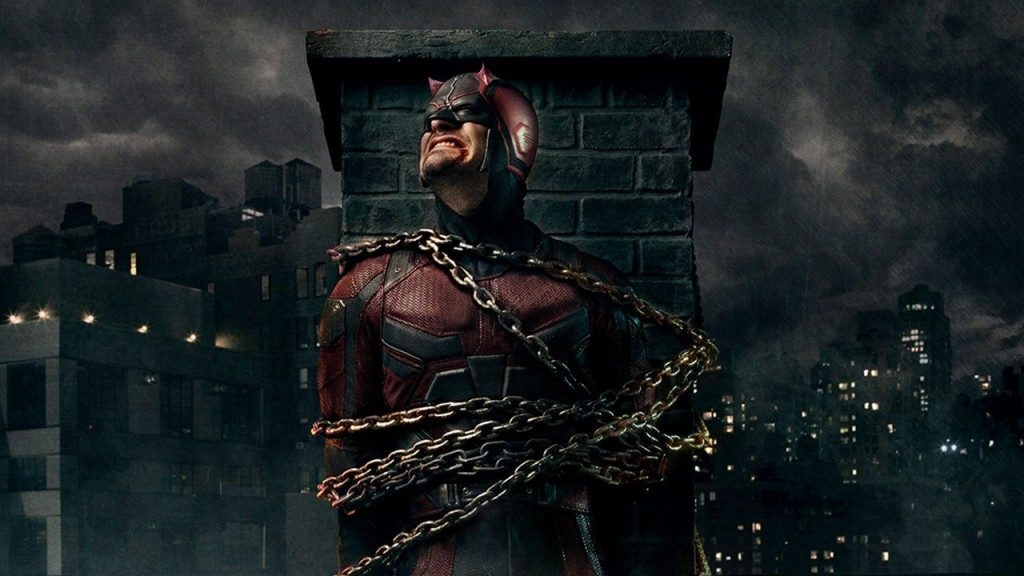 Rendered blind by a childhood accident, Matt Murdock (Charlie Cox) is a peace-upholding citizen and a formidable lawyer. However, that is just his day job. Watching the crime rising in Hell's Kitchen, Matt uses the gruesome training of his mysterious past to become the superhero Daredevil. The catch? He stands against Kingpin who is as formidable as his adversary.
Read More: TV Shows Like Big Little Lies
2. Narcos (2015-Present)
Want to see a criminal empire getting built from scratch? In this epic story about the notorious drug kingpin Pablo Escobar, watch as Colombia becomes the cocaine capital of the world. A small-time weed peddler, Pablo Escobar (Wagner Moura) has a dream of becoming the king of Colombia. It takes him years of blood, toil, and death of innocent citizens to spread his drug Cartel all around the United States. Will the FBI and DEA be able to stop him?
Read More: TV Shows Like Prison Break
1. Mindhunter (2017-Present)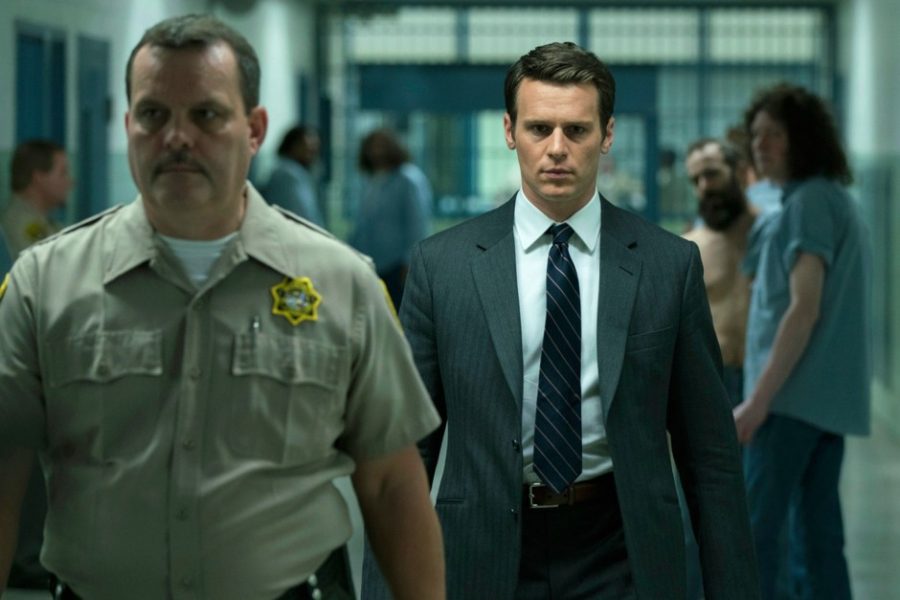 Fighting with the stereotype of being an unimportant part of law enforcement, two FBI profilers Holden Ford (Jonathan Groff) and Bill Tench (Holt McCallany) are trying to gain a better understanding of how the criminal mind works. Set in 1977, this series attempts to redefine the age-old concept of motive in a crime. The two FBI agents interview many serial killers and criminals to find out about their real motivation behind committing those heinous crimes. While doing so, they tackle various bureaucratic as well as criminal elements to stay alive and prove their point.
Read More: TV Shows Like True Detective