To say that 'American Horror Story' is twisted would be a huge understatement. When I first watched this show, I was left with some very disturbing feelings. As the seasons progressed, the wicked tone of the stories increased. It used all the tricks in the bag, from 'monster under your bed' to 'you don't know you're dead', to chill its audience to the bone. Its consistency wavered from season to season, but the overall consensus is tilted in the favor of this show. With its latest take on the 2016 U.S Presidential Election, 'AHS' has proved that it doesn't shy from making political commentaries. The creators skillfully carved out a scary story from an event that has already terrified the world! The point is that this show never lacks creativity.
The 'it' factor of 'AHS' is the ability to leave its audience unnerved. Its effect lingers for a while after you're done with a season. If you are looking for more TV series like American Horror Story, you are at the right place. Here's the list of TV shows similar to American Horror Story that are our recommendations. You can stream some of these TV shows like American Horror Story on Netflix or Hulu or Amazon Prime.
12. The Exorcist (2016- present)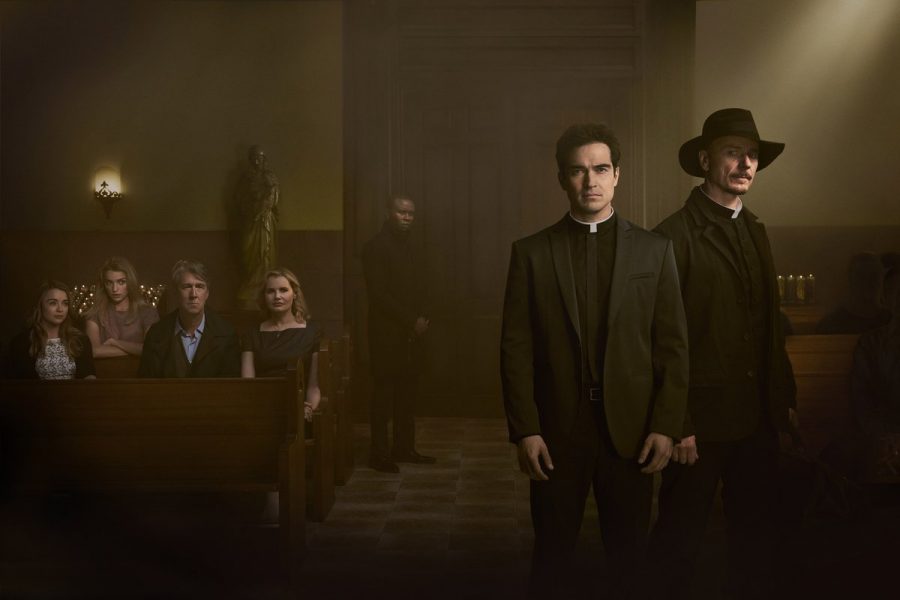 Now, this is a proper ghost story. A part of 'The Exorcist Franchise', it is a sequel to the original film. Angela Rance believes that her house is haunted by a demonic force that is making life very difficult for her family. She asks help from two priests who help her fight against this demonic possession. The show concluded its second season last year and a third season is well underway. Though it doesn't hit close to the original that inspired it, this show is receiving applause for weaving the psychological factor with its story-line and not relying on cheap scare tactics.
Read More: TV Shows Like 'Breaking Bad'
11. Stranger Things (2016- present)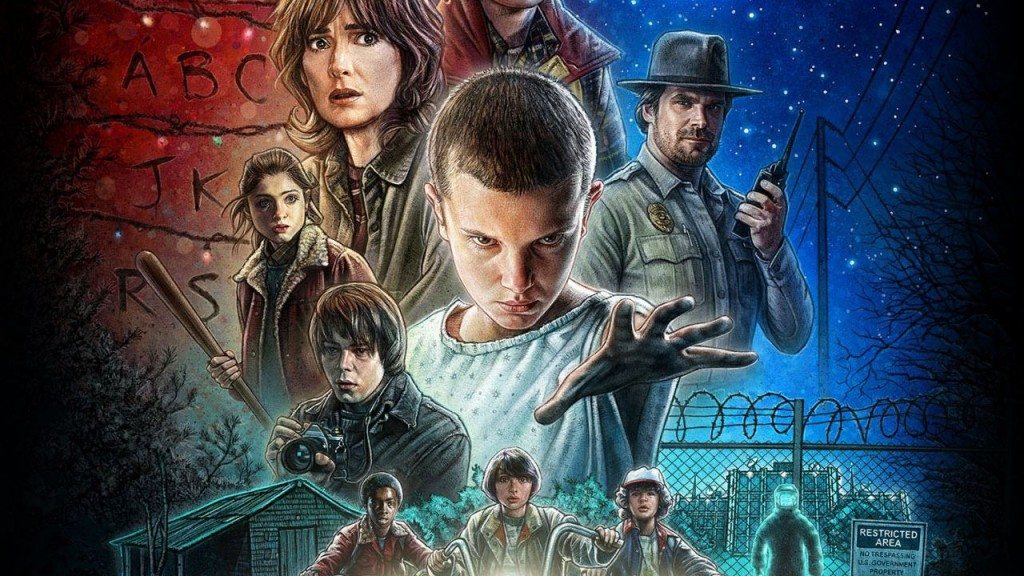 This Netflix show is currently quite popular, and it is highly likely that your friends are after you to watch this show if you haven't already. It is more of a sci-fi thriller than a ghost story, but it is exciting, nevertheless. The quiet and silent town of Hawkins is unaware of the danger that looms on its periphery in form of the Hawkins lab. A danger has escaped from the secret facility, and when a boy goes missing, his friends, his mother and the town's police chief look for him. What they find turns their world Upside Down!
Read More: TV Shows Like 'Rick and Morty'
10. Penny Dreadful (2014-2016)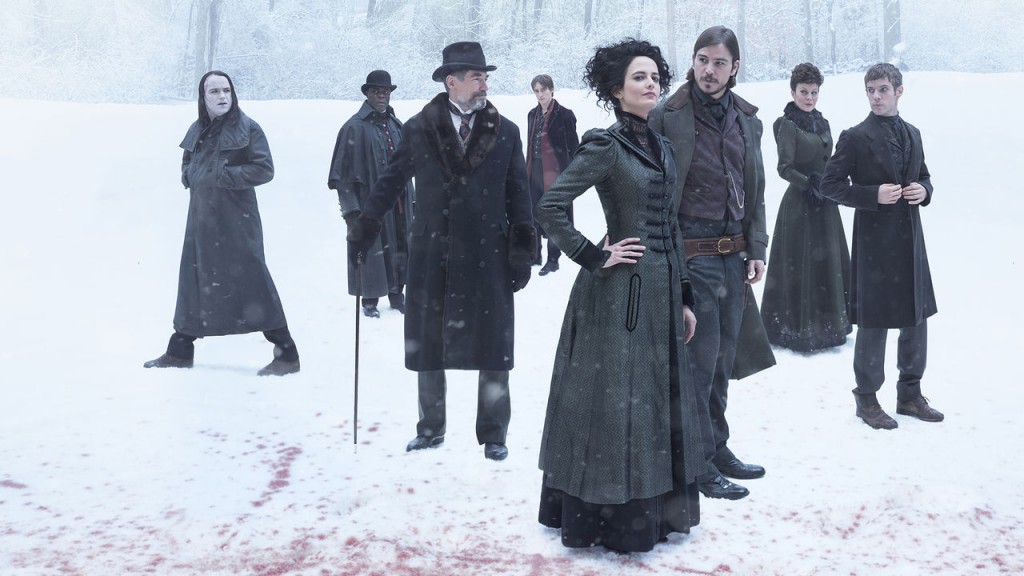 When Mina Harker is abducted, her father Sir Malcolm Murray enlists an American gunslinger Ethan Chandler, with the help of Vanessa Ives to find her. Meanwhile, the city is also haunted by a mysterious killer who seems more than human. This show follows the adventures of this group, joined by Victor Frankenstein, as they embark to solve the mystery of the murderer. IT incorporated the classic stories like 'Dracula', "Frankenstein's Monster', 'Van Helsing' and 'Dorian Gray', with a Victorian setting of its storyline. It was scary and jittery, supported by good plot-line and strong performances.
Read More: TV Shows Like 'Friends'
9. Slasher (2016- present)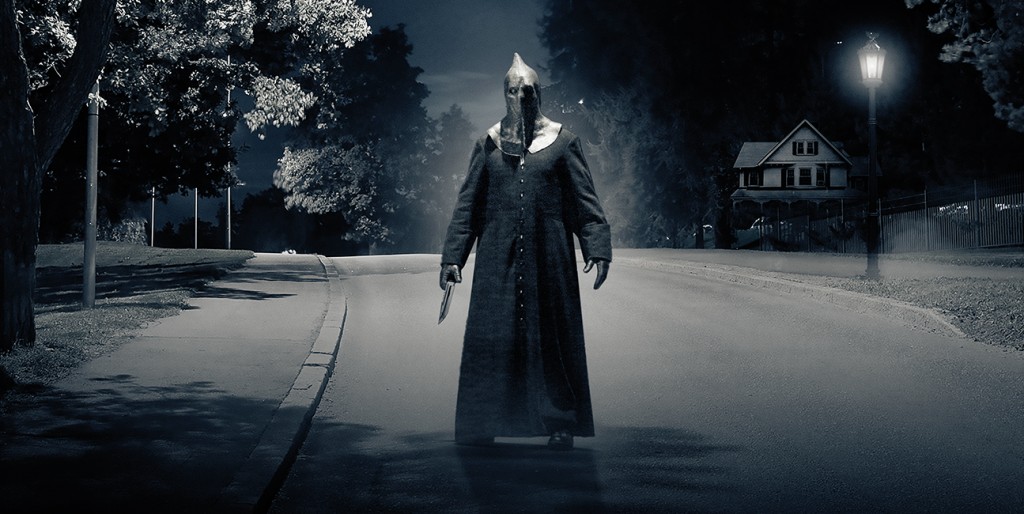 Inspired by the one-season anthology style of 'American Horror Story', this Canadian show explores the slasher genre. It keeps in touch with its criminal inspirations and adds a 'whodunit' touch to amplify its mystery. Every season is self-contained, with the mystery starting from the first episode and concluding in the last one. The first season followed the story of a fictional town haunted by 'The Executioner'. The second season was more along the lines of 'I Know What You Did Last Summer'. It has received a lot of praise for its scare tactics and a touch of psychological thriller to it.
Read More: TV Shows Like 'White Collar'
8. Twin Peaks (1990-1991, 2017-present)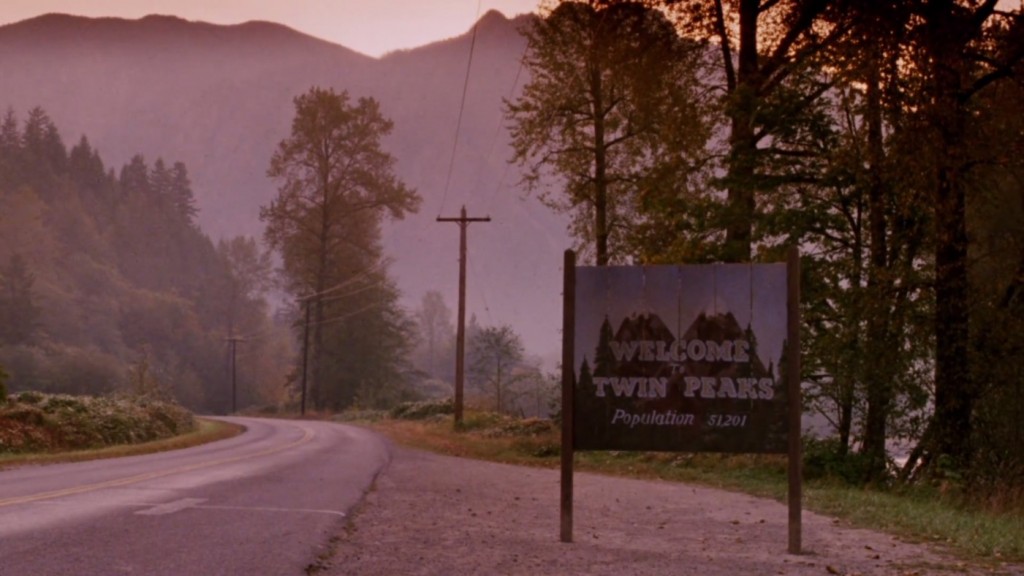 Created by David Lynch, this show follows the murder investigation of a homecoming queen Laura Palmer. Two FBI agents enter the town of Twin Peaks to solve the mystery. They discover that the murder has the MO of a killer that previously haunted Washington. This show failed to garner enough audiences to keep running and was canceled after the second season. However, it gained a cult following over the years and was recently resurrected. This show had a distinct touch of Lynch's style, a subtle taste of humor and a lot of strange vibes.
Read More: TV Shows Like Twin Peaks
7. Hannibal (2013-2015)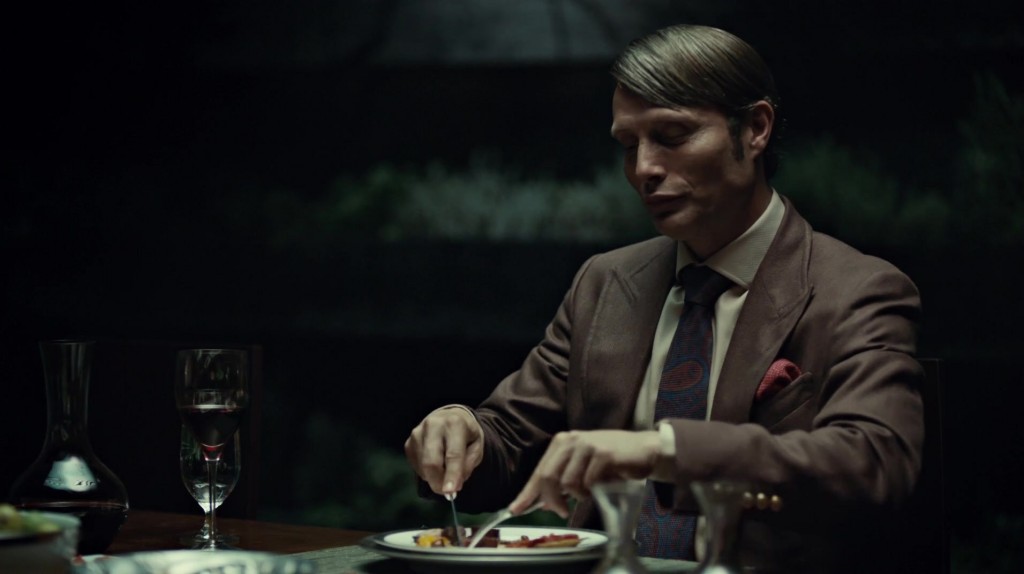 Talking of the dreadful state of mind created by 'American Horror Story', a cannibalistic psycho genius comes to mind. Inspired by the character of Hannibal Lecter from 'The Silence of the Lambs', this show portrayed his character in the modern setting. It is centered around the relationship of FBI profiler Will Graham and his forensic psychiatrist Dr. Hannibal Lecter. If the brutality and psycho behavior of the characters in 'AHS' turned your stomach, the ease with which 'Hannibal' eats his victims, gourmet style, will make your insides turn out.
Read More: Best TV Shows Similar to 'Downtown Abbey'
6. The Strain (2014-2017)
Dr. Ephraim Goodweather is called on to investigate the death of the passengers on an airplane. The death is attributed to a virus outbreak that leads to vampirism in the affected person. Created by Guillermo del Toro, in collaboration with Chuck Hogan, this show ran for four solid seasons. It is dark, gothic and scary- everything you're supposed to find in del Toro's work. A fact about this show is that it might not cater to everyone. It has some twisted plot-lines and the sinister setting will make you feel like something's off. And this is exactly why you should give it a go.
Read More: TV Shows Like 'Teen Wolf'
5. Channel Zero (2016-present)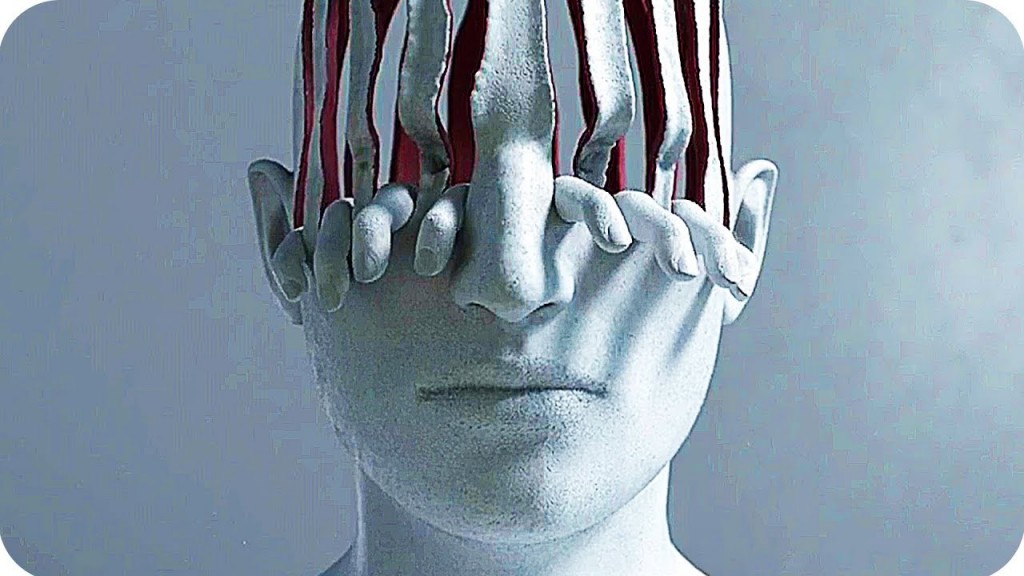 Another show that doesn't extend story-lines beyond one season, it is an emerging show in the horror genre. The first season had a psychologist looking into the disappearance of his long-lost brother. He believes that it is somehow attached to a children's TV show that aired at the same time. The thing is, he is the only one who remembers that show. No one else does. The second season aired last year and had a group of friends trapped in a house with sinister past. A third season is due to air this year. While 'AHS' is on a break, this show could be a good choice.
Read More: TV Shows Like 'The 100'
4. Helter Skelter (1976)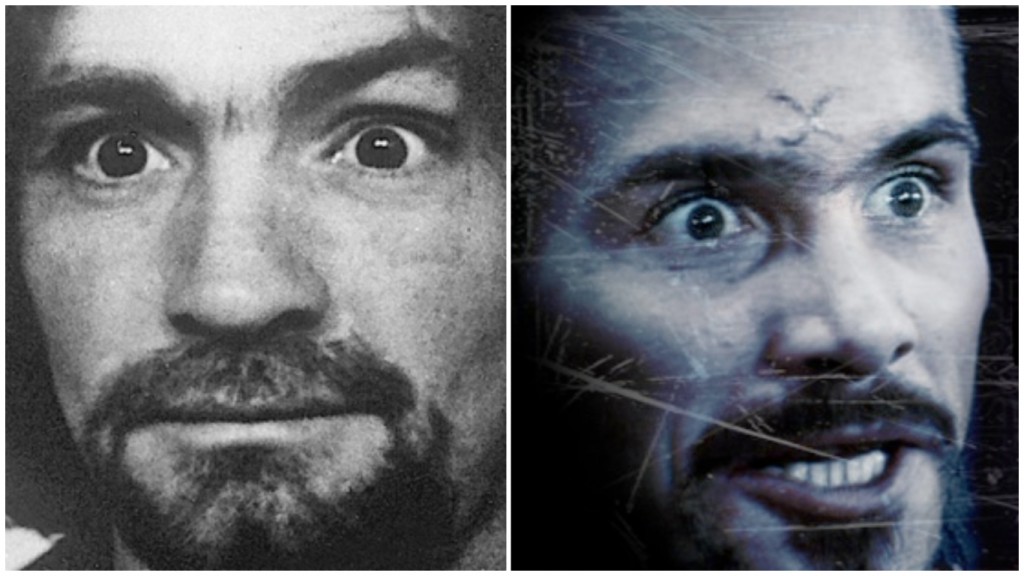 'American Horror Story' often relies on the capability of humans to exhibit immense brutality. 'Helter Skelter' takes us through one instance where the acts of crime seemed too cruel to call the criminal human. You must be familiar with the Manson case, and the murders committed by Charles Manson and his family. This TV movie focuses on the murders, their investigation and the trial conducted in 1970-71. Based on the book by the prosecutor who handled this case, 'Helter Skelter' will show you that, perhaps, man is the evilest monster there is.
Read More: Shows Like 'Sharp Objects'
3. Black Mirror (2011-present)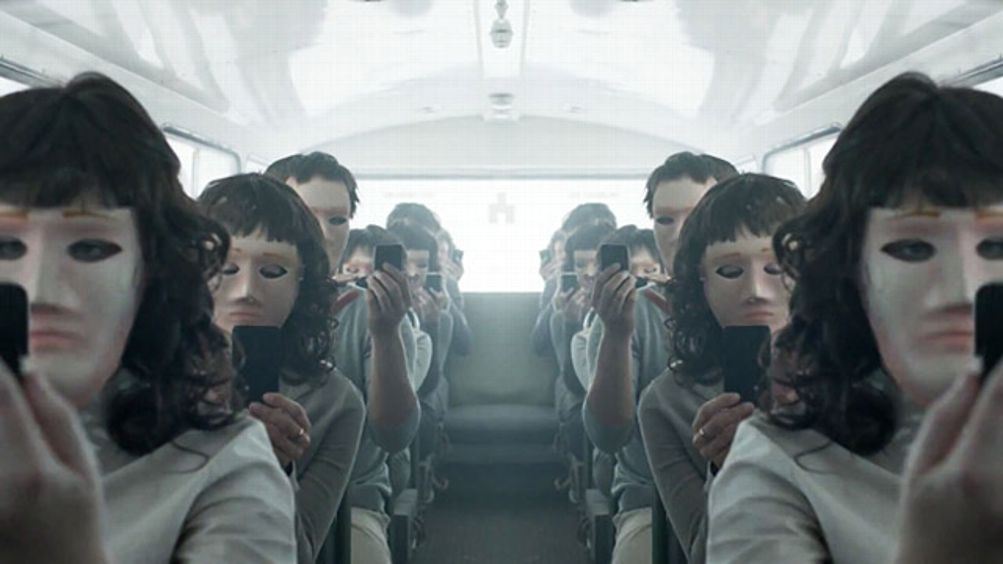 This intelligent show is slowly gaining momentum with its interesting premise and clever depiction of modern society. This limited series has one story for one episode. It does not have a horror setting, rather it focuses on the not so distant future where technology has changed the way of life. These episodes implant a lingering question in the head of its audience and provide shrewd commentary on the way technology is dominating our life. It is intellectual and deep, emotional and moving, and above all this, it manages to be profoundly unsettling at times.
Read More: TV Shows Like Black Mirror
2. The Twilight Zone (1959-1964)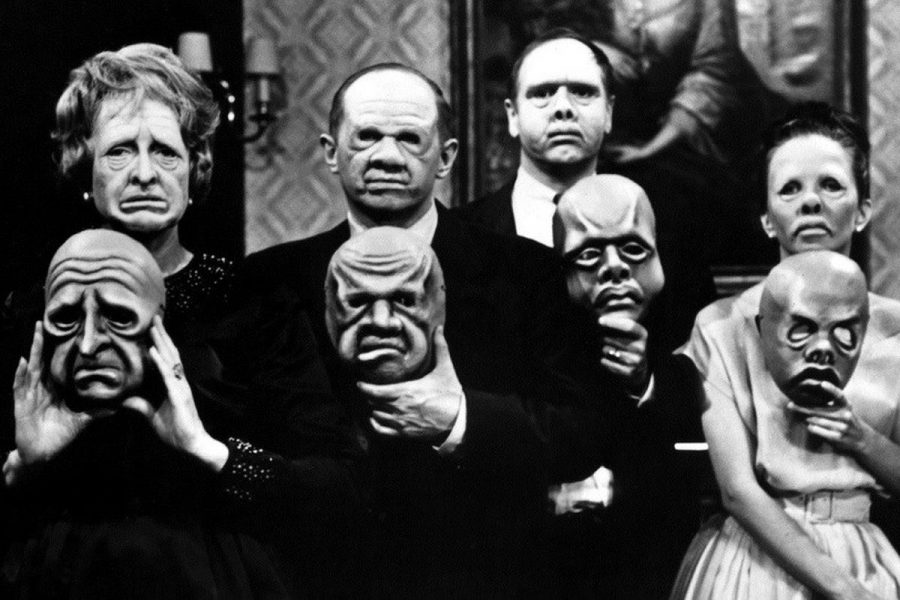 Varying seasons of 'AHS' laid down the fact that horror can be generated by ghosts, supernatural entities, alien forces, or simply a psycho human being. 'The Twilight Zone' functions under a similar context. While it generally took a preference to sci-fi and psychological stuff, rather than taking a ghost to generate a scare, it had a habit of leaving you with an odd feeling in the pit of your stomach. Rather than spanning for whole seasons, this show had self-contained episodes (like 'Black Mirror'). Every episode has a Kafkaesque setting with bizarre endings.
Read More: Shows Like 'True Detective'
1. Bates Motel (2013-2017)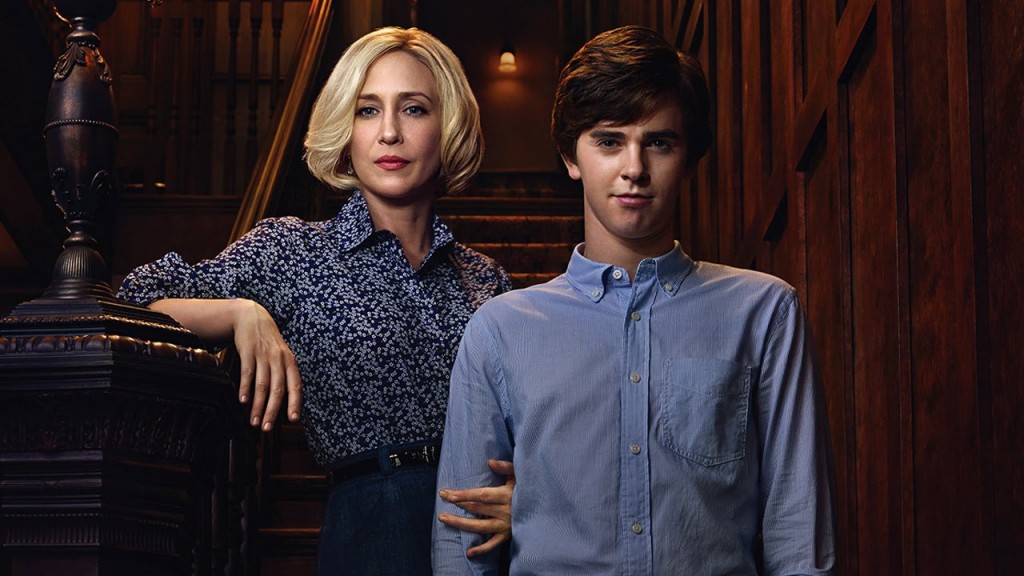 If you haven't seen Alfred Hitchcock's classic 'Psycho', then don't call yourself a fan of the psychological thriller genre. Normal Bates, the original psycho, was introduced to us through this film. And while the movie portrayed his already established psychopathic behavior, 'Bates Motel' tried to prepare a ground for his personality. Set in a different town, and in a different era, this show takes us through the life of the young Norman, and his mother Norma. This show received a ton of critical acclaim. While it'd be unfair to compare it with Hitchcock's work, it is safe to say that the show stood its ground and didn't disappoint.
Read More: Best TV Shows Similar to 'Chuck'