'Teen Wolf' came to television when the dosage of supernatural teen-dramas was at its peak. It seemed that the story of a teen werewolf would be another clichéd thing, and would soon fade from memory. Jeff Davis, the creator of Teen Wolf, proved everyone otherwise by throwing mythology in the mix, along with some formidable, interesting villains to watch out for.
Yes, it was another tale of a young, forbidden love, but it was better and unique in its approach. It was sarcastic, witty, funny, serious, logical, exciting, dangerous; all at once. Dylan O'Brien was the best thing about it, and when he decided to step back, it was only a matter of time for 'Teen Wolf' to come to an end. It was a good show and if you're struggling to recover from it, you can turn to the following shows to satisfy your craving for supernatural stuff. Here's the list of TV Shows similar to Teen Wolf that are our recommendations. You can stream some of these shows like Teen Wolf on Netflix or Amazon Prime.
15. The Magicians (2015-)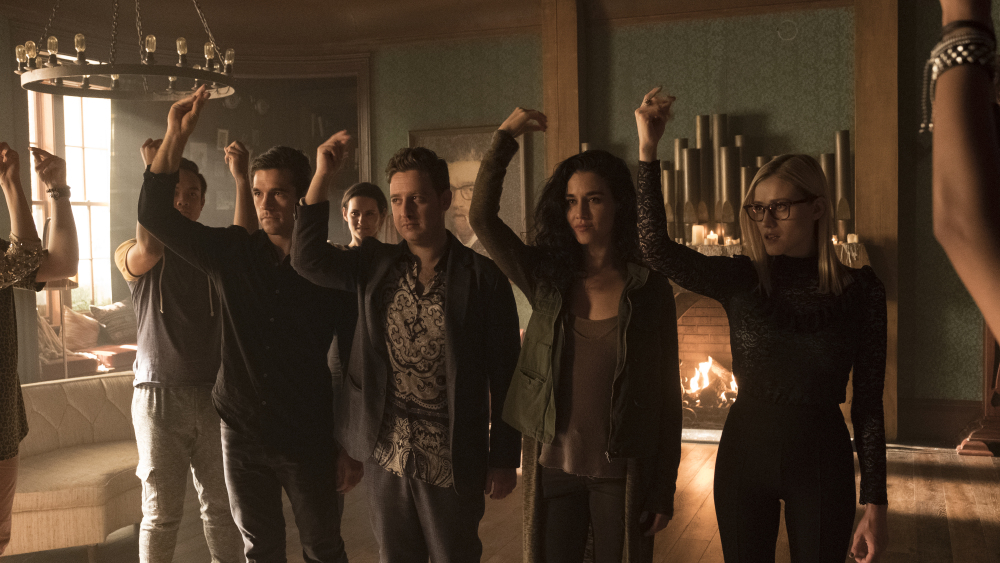 The American television version of 'Harry Potter', though with a lot more adult content and a completely different storyline (because let's be honest, nothing compares to 'Harry Potter'!), 'The Magicians' tells the story of Quentin Coldwater who is granted admission at the Brakebills University where he learns magic. As he learns more about his powers and the magical world, he gets entangled with the threats that lurk in the shadows. Also, there is Julia, who failed the test for entrance to the university but won't let go of her magical dreams so easily.
Read More: TV Shows Like Prison Break
14. American Horror Story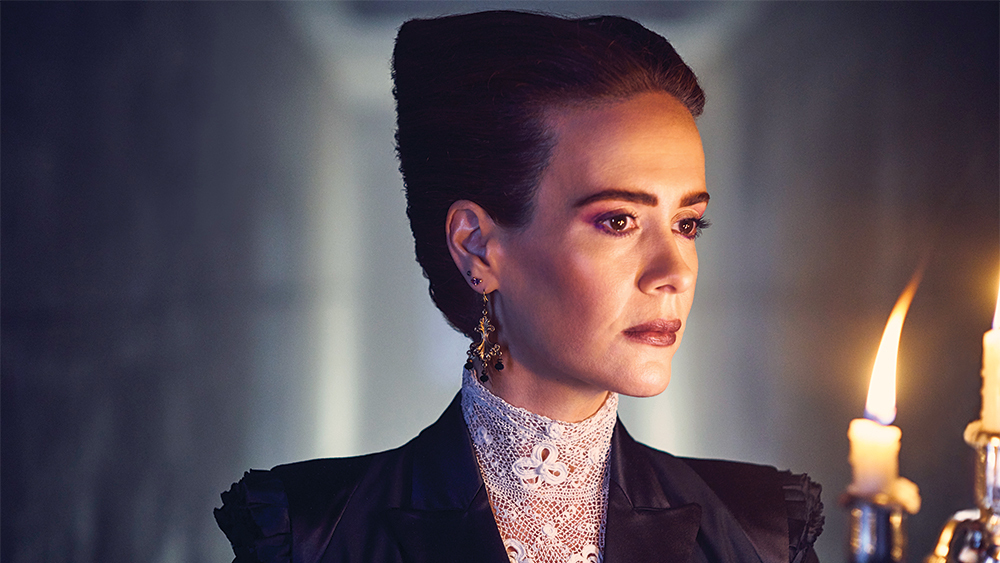 A series that comprises of seven seasons, this show is conceived of as several self contained miniseries. Thus each season has their own unique storyline and there is no continuity in the seasons. The tales follow fictional accounts sometimes loosely based on real events and the stories range from paranormal activities in a farm to freak shows and cults terrorizing suburbs. A well crafted show which doesn't reflect the same strength in every season but delivers a memorable entertaining show nonetheless. The elements of supernatural are shown with finesse in this show harking back to the golden days of Teen Wolf.
Read More: TV Shows Like American Horror Story
14. Lucifer
We saw the evil werewolf in Teen Wolf and that he was bent on destroying the world. We see a very different kind of devil in Lucifer, a police procedural where the devil himself assists on cases. A better study of the character as someone who rebels rather than causes all evil, this show also includes Biblical characters like angels of God and very recently Cain. A show that much like Teen Wolf juxtaposes the real world with the supernatural myths, this show too boasts of an extremely good looking and talented cast.
Read More: TV Shows Like Once Upon A Time
13. The Walking Dead (2010-Present)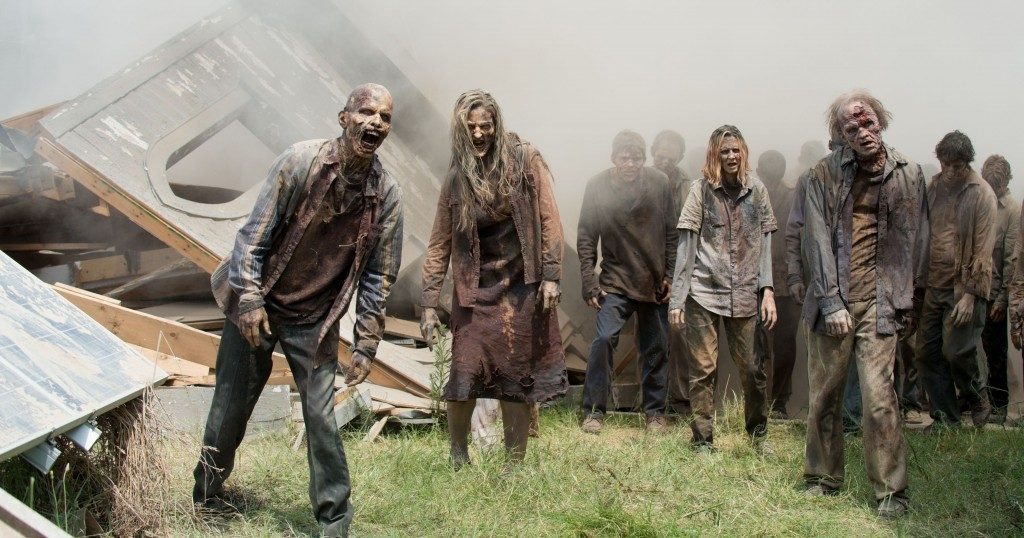 A tale of survival in extreme circumstances -and I mean very extreme circumstances- Walking Dead is centered on the world after a Zombie Apocalypse. Infected by a pathogen, a large part of the human population has become brainless walkers who are only interested in eating and infecting other humans. Amidst this frenzy, a police officer wakes up from his coma and witnessing the worsening situation of his surroundings has to resort some unconscionable means to survive. This series is all about what levels you need to stoop down to survive in an environment where your morality is as good as the next undead guy, who wants to eat you.
Read More: TV Shows Like The Following
12. True Blood (2008-2014)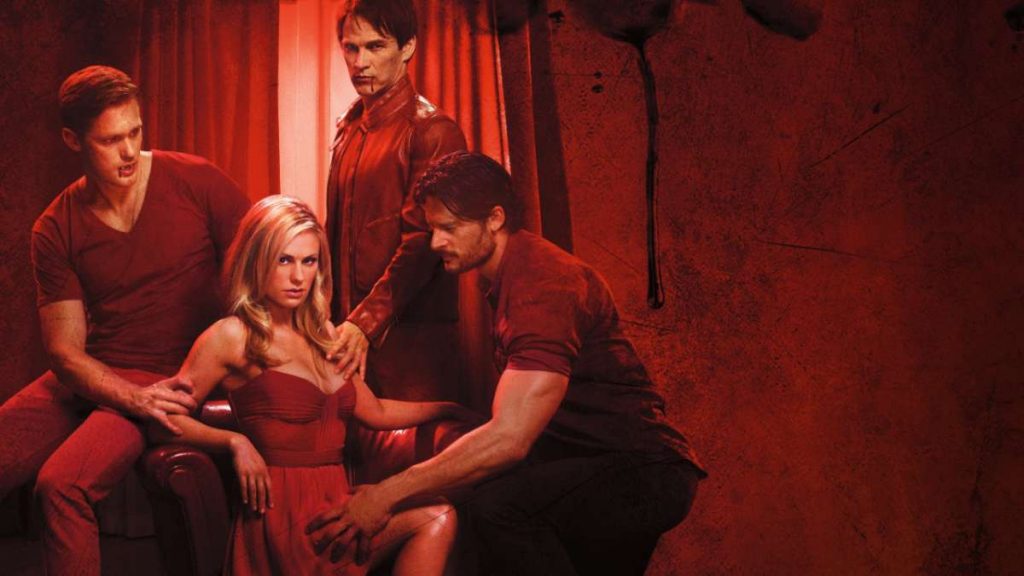 After the development of a synthetic version of human blood, vampires no longer have to hide behind the veil of deception and come out in the open to reveal their existence to the dumbfounded humans. Two years after this Great Revelation, 173-year old vampire Bill Compton (Stephen Moyer) returns to Louisiana. The series follows the story of Sookie Stackhouse (Anna Paquin), a barmaid in that town, her relationship with Bill and the chain of events that resonate across the place after they get together. With subsequent introduction of supernatural characters like werewolves, shapeshifters, witches, fairies, and even maenads the series eventually becomes a full package for anyone interested in the paranormal genre. However, the series primarily revolves around vampires and their jest to gain equal right in a human-rich world, so it is a treat for the fans of Teen Wolf.
Read More: TV Shows Like Scandal
10. Grimm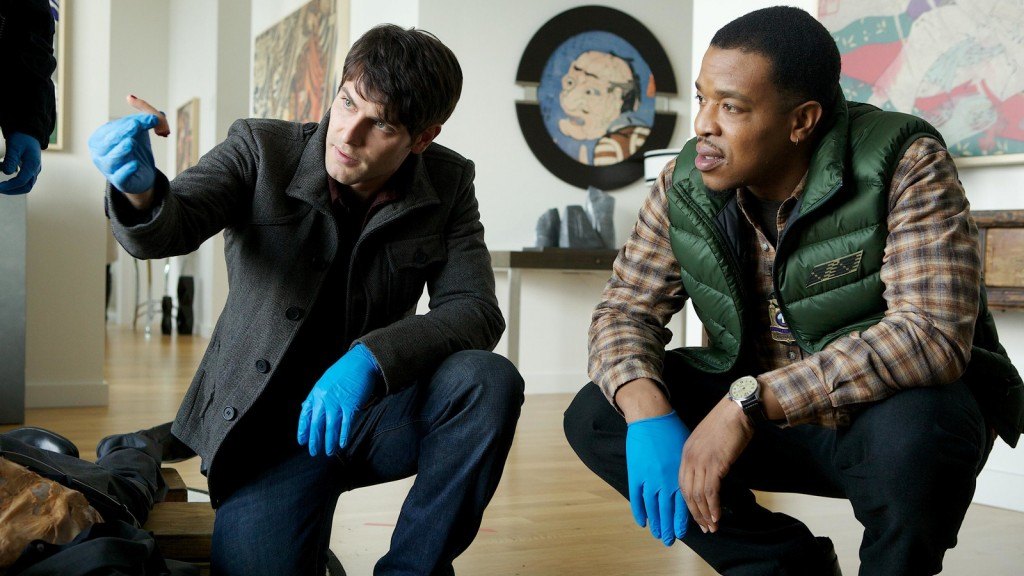 Somewhere along the line of 'Supernatural', this show follows the story of Nick Burkhardt, a homicide detective. He discovers that he belongs to the lineage of hunters, called Grimms, who have been fighting supernatural forces for generations. The name is, possibly, an ode to the Grimm Brothers. It draws influence from Grimm's stories and some other sources as well. It had a successful six season run, however, the show couldn't move further due to the writer's strike. It's a shame because the show had garnered increasingly positive reviews in its last couple of season.
Read More: Shows Like 'New Girl'
9. Beauty and the Beast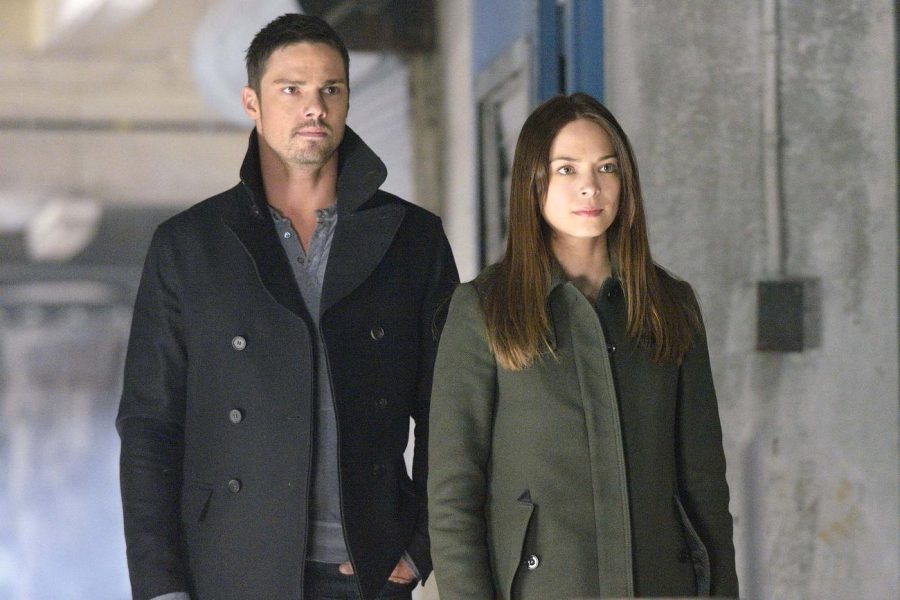 There are some shows with potent themes, good actors and compelling scenarios. All they need is some good story-line. 'Beauty and the Beast' is one of them, only lacking in consistency. It is not exactly supernatural, rather it takes a sci-fi touch to a tale 'as old as time'! Katherine Chandler witnesses the murder of her mother, and is about to become the victim herself when a man saves her life. It turns out that the man, Vincent Keller, is a soldier who is supposed to be dead. And that he is not entirely human. The idea was exciting and for its first season, the show got us invested with a breath-taking cliff-hanger. But things went downhill from the second season, and ended its run with the fourth. I lament the fate of this show because it had some truly exciting premises, good villains and some decent actors with incredible chemistry. It just couldn't exploit its own resources due to a faulty writing team. Still, it has a charm that got it a dedicated fan-base.
Read More: Shows Like Breaking Bad
8. Midnight, Texas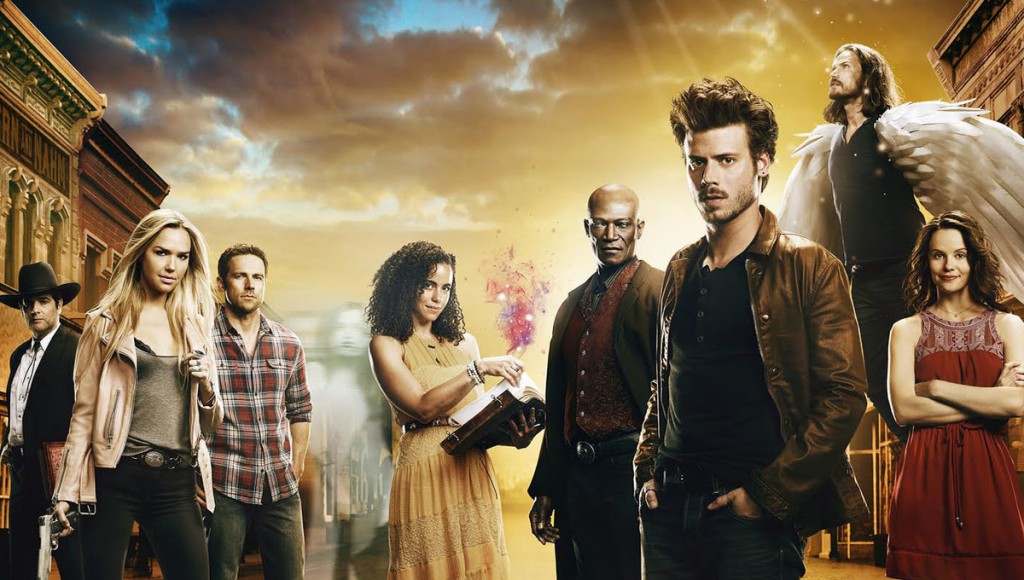 Based on a novel by Charlaine Harris, this show follows the story of a young psychic, Manfred Bernardo. He moves to Midnight, a small town in Texas, to find refuge among the creatures of his kind. The community in this town is unlike any other, with vampires, witches, demons, shape-shifters, assassins and everyone else who needs a sanctuary, living together to survive. The first season had above average reviews. Before the second season comes, you could catch up with the story.
Read More: Shows Like 'One Tree Hill'
7. Riverdale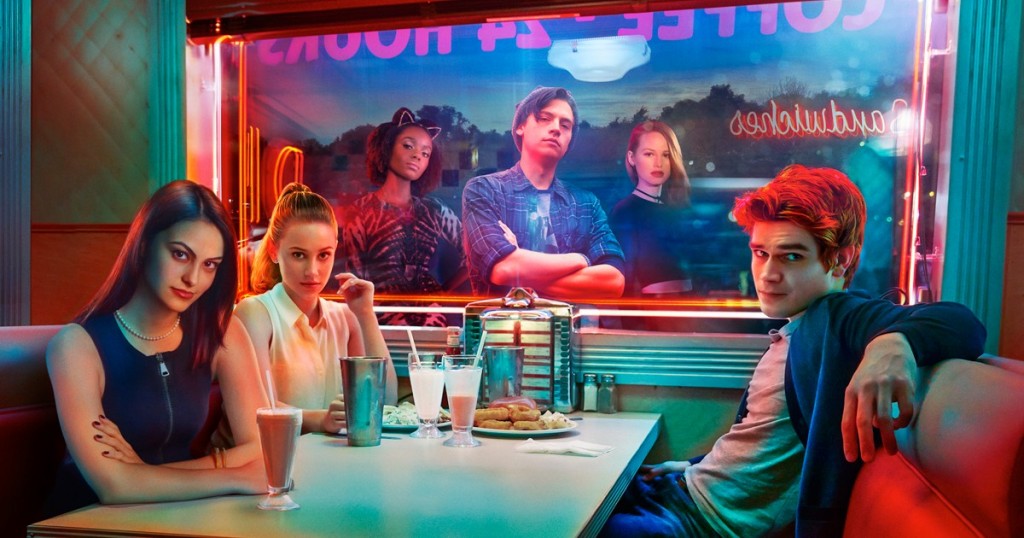 This might not exactly be a supernatural show, but it has been skipping around the boundaries of thriller and supernatural. Based on the characters of Archie Comics, it follows the story of Archie and his friends, as they try to solve the mystery of a student's death. With its popularity increasing by the day, it is currently in its second season, and a spin-off series is already under work. A teen drama at its core, this show has received positive reviews from critics, and has formed a considerable fan base for itself. You'd relate it with 'Teen Wolf' with its high-school premise and engaging story-line. Amidst all the thrillers and chasing the murderer, it has teens caught up in their own problems.
Read More: Shows Like Sons of Anarchy
6. Preacher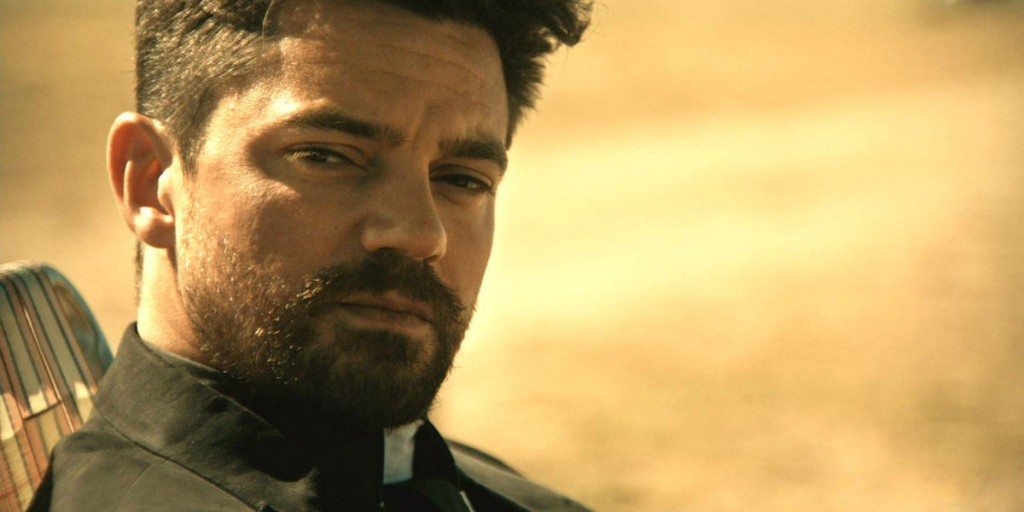 Developed by Sam Catlin, the executive producer of 'Breaking Bad', in collaboration with Evan Goldberg and Seth Rogen, this show will commence its third season in 2018. It follows the story of a small-town preacher, Jesse Custer, who has recently been made aware of his superpower of controlling people's minds. Jesse sets about to find God, assisted by an Irish vampire, Cassidy, and his ex-girlfriend, Tulip. Dominic Cooper continues to expand his fan base with this show. However, Joe Gilgun's Cassidy is the one to watch out for.
Read More: Shows Like Dexter
5. Penny Dreadful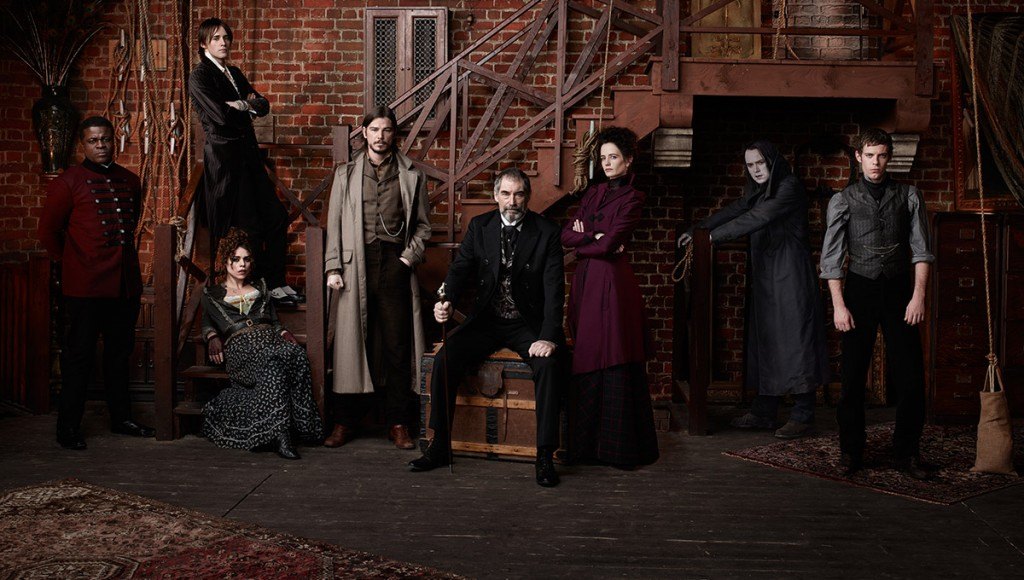 Set in the 19th century, this Gothic horror-thriller is the re-imagining of almost every classic horror story. When a string of unsolvable murders goes out of hand, Vanessa Ives recruits an American gunslinger, Ethan Chandler and an explorer, Sir Malcolm Murray, to fight the forces that are beyond human control. This show offers what any supernatural show would, and more. It has Dorian Gray, Frankenstein's monster, Dracula, and everything Van Helsing would love to fight. This show had rave reviews but it couldn't gather enough audience. And even when there was a lot of possibility for multiple story-lines, the show runners decide to end it with the third season.
Read More: Shows Like 'Boardwalk Empire'
4. The Vampire Diaries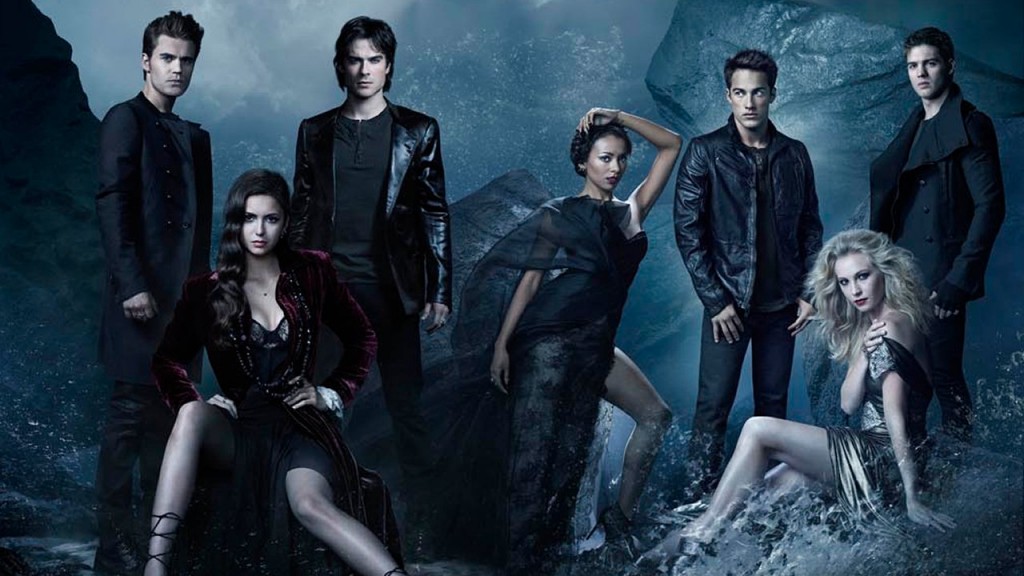 Elena's life takes a crazy turn when she falls in love with Stefan, a-150-year-old vampire. Things get more complicated when Stefan's brother Damon enters the picture and what follows is a series of unimaginable events. This show premiered when the craziness for Twilight was still around. But, it is nothing like the story of Bella and Edward. This is more evolved with its twisted characters, well-plotted story-lines and a lot better acting. It gained a lot of popularity and developed a dedicated fan-base in its run of seven seasons. There was a steady rise in its storytelling with the first couple of seasons, the third season being the best one. There were some interesting plot developments, but the show couldn't keep up with its own standard. After the lead, Nina Dobrev, decided to call it off for herself in the sixth season, the show ended its run with the eighth.
Read More: Shows Like 'House MD'
3. The Originals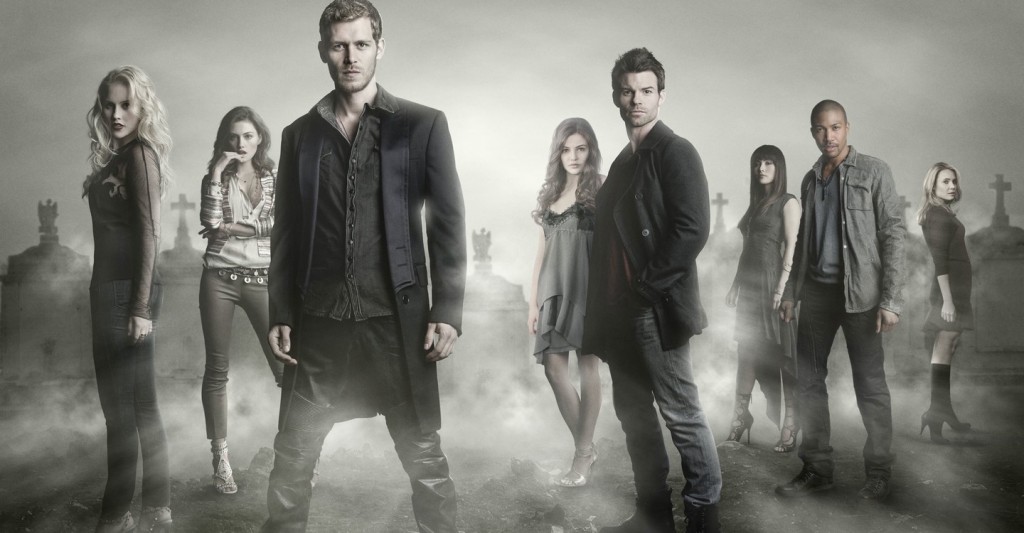 A spin-off from 'The Vampire Diaries', this show has turned out to be better than its predecessor. It is closer to 'Teen Wolf' in the sense that the werewolf story-lines are more developed in this show than in 'The Vampire Diaries'. It focuses on the family of the vampires who were the first of their kind and the root of all other vampires in the world. With commendable performances from Joseph Morgan, Daniel Gillies and Phoebe Tonkins, this show will end its run with the fifth season. The relationship between the siblings is shown complicated as they have a 1000 years of history, and yet, simple as they all have 'family above all' agenda, forever and always. You will easily relate with the sibling rivalry, the fights, the tormenting, yet standing together in the end.
Read More: Shows Like 'Game of Thrones'
2. True Blood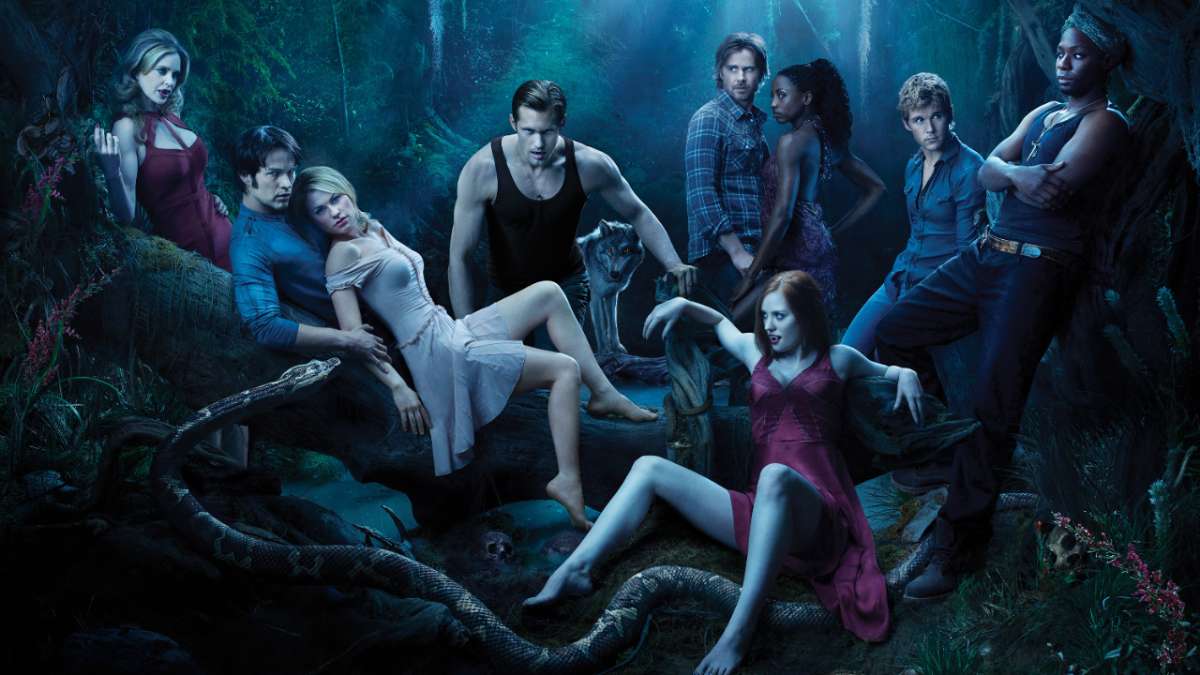 The show that brought the handsome hunk, Alexander Skarsgard, to light, had a popular seven season run. Spun around the life of a telepath, Sookie Stackhouse, this show is full of vampires, werewolves, witches, shape-shifters and a few other supernatural entities. HBO has made its name as a brand for some of the best shows out there. 'True Blood' might not be one of its best, but it certainly was among the ones with a humongous fan base. It was grim, dark and sexy with a hint of fun and irresistible charm. Its sinister opening theme will give the idea of exactly what you're getting into. And watch out for Eric Northman, or you'll fall in love with him!
Read More: Shows Like 'Supernatural'
1. Supernatural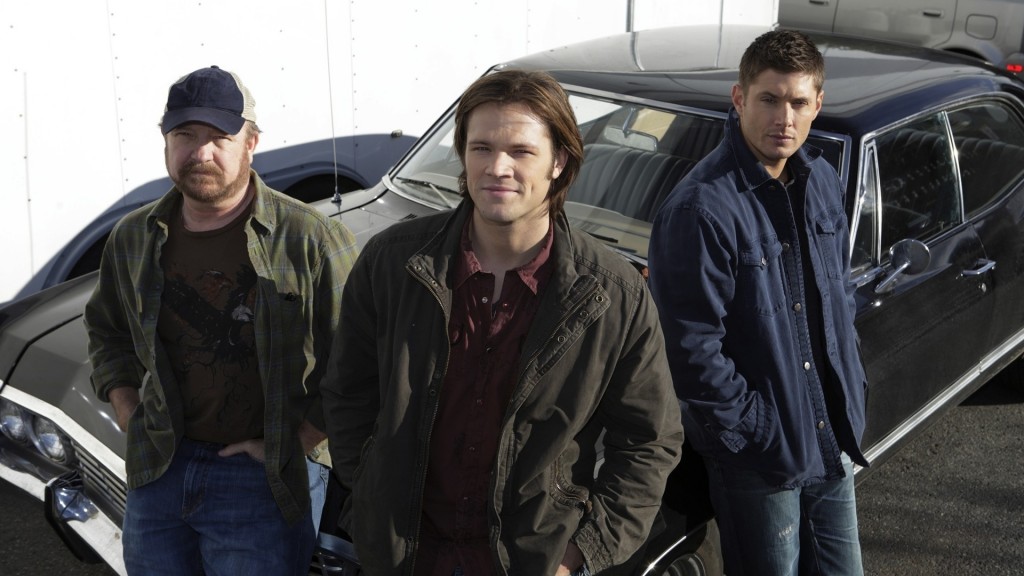 The name says it all. It is highly likely that you are already madly in love with the Winchesters. If not, then you need to start watching this show ASAP. It is a tale of two brothers, Sam and Dean Winchester, who go around 'saving people and hunting things.' The family business! Created by Eric Kripke, this show explores the supernatural in every possible way. There are vampires, werewolves, shape-shifters, ghosts, demons, angels, Knights of Hell! You name it, they've got it. Originally written for only five seasons, it was extended on popular demand and is now renewed for its 13th season! However, the show runners have gone too far and the story-line has become almost ridiculous now. But watch its first five seasons, you'll love them. And then I dare you not to continue!
Read More: Shows Like 'Supernatural'