As opposed to the generic notion formed on the basis of its teaser, posters, or the audience group, 'Orange is the New Black' belongs to the comedy-drama genre. It won't be wrong to call 'OITNB' a tangentially satirical take on the prevalent corruption, mismanagement, and grave human rights violations inside minimum-security prisons under private or public management. As far as the premise goes, the Golden Globe and Emmy Award-winning TV show is based on a real-life memoir by Piper Kerman (her last name's been changed in the series to Chapman) of the time she had spent in a minimum security prison in Connecticut after her conviction and indictment for a money-laundering case.
Taylor Schilling plays the lead in the series, thus playing the on-screen role of Piper Chapman. As she's sentenced to 15 months in Litchfield Penitentiary, she reunites with her long-lost convict-girlfriend Alex, who's doing her time in the same prison and their memories of the past are rekindled. Incidentally, Alex' confession had led to Piper's arrest and indictment in the first place. As her time spent in the prison goes, she finds herself torn amongst her family back home and her feelings for Alex, amongst her newfound, rather dismayed life and the company of inmates in the penitentiary.
It is only a relief for us and the fans alike, that the series is due for its sixth and seventh run. For those who cannot miss the acclaimed series any longer, we have a list of TV shows similar to Orange is the New Black that are our recommendations. The basis of similarity of 'OITNB' with other TV shows ranges from drug abuse to women empowerment, from finding individual identities to homosexuality and from a prison-ly setup to false pretexts and the ensuing circumstances. And mind you, I've ordered them in the degree of relevance with 'Orange is the New Black', starting from the least to the most. You can also watch some of these movies like Orange is the New Black on Netflix, Hulu or Amazon Prime.
12. Women in Prison (1987-1988)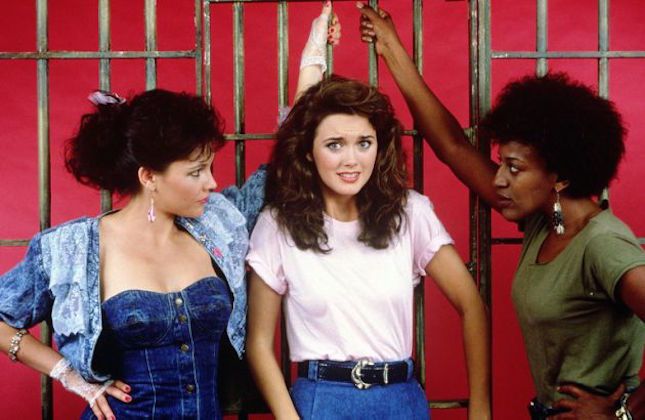 Only one season long 'Women in Prison' might as well have been the 'Orange is the New Black' in making, but alas, remained short-lived. As the name suggests, the series portrays a low-lying group of women convicts in a Wisconsin prison cell, the crimes they have committed, notably shoplifting, murder, etc. and their personal lives conflicting among each other. As their influence grows, so does their interpersonal struggles, which is everything this series is all about. If nothing, it won't be wrong to call it a miniature, pilot version of 'OITNB', although it largely went unsuccessful and unnoticed.
Read More: TV Shows Like Friends
11. United States of Tara (2009-2011)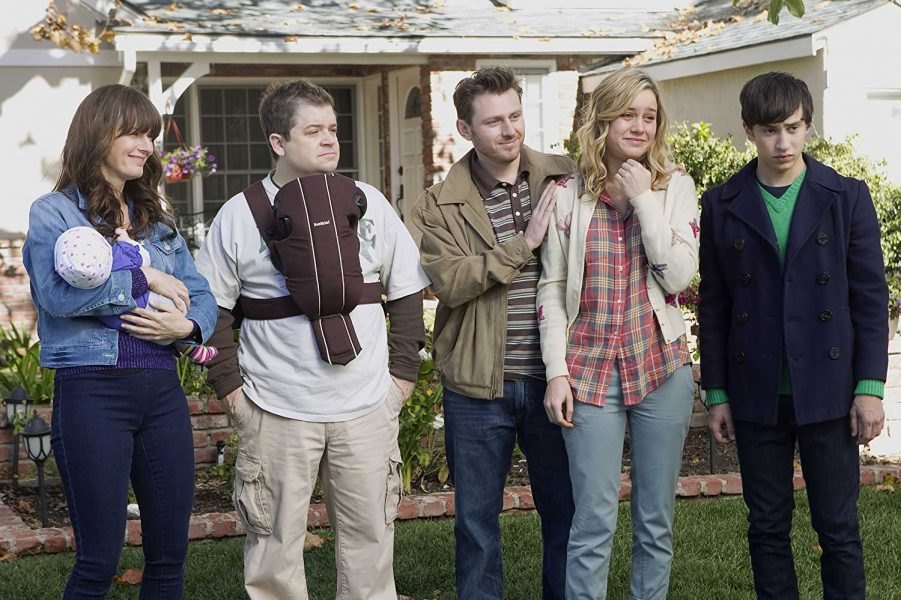 Though this is a Spielberg's brainchild and he also happens to be the Executive Producer, the lack of stronger and evolved character-roles in the series and a coherent timeline may have hampered the outreach of the TV show to a large extent. Revolving around Tara Gregson, a mother of two, with a split personality disorder who has discontinued her medication and her "fancies" or rather her various personas – like a teen (her daughter-like), a Vietnam War Veteran, a 1950's housewife, her infancy named Chicken, and Shoshana, 'United States of Tara' is an ecosystem created by Tara around herself, wherein she conceals her fears and her aspirations alike. While Tara deals with her own dilemmas, so does her family, including her wild child daughter Kate and her son Marshall, along with her modest husband Max.
Read More: TV Shows Like Reign
10. GLOW (2017-Present)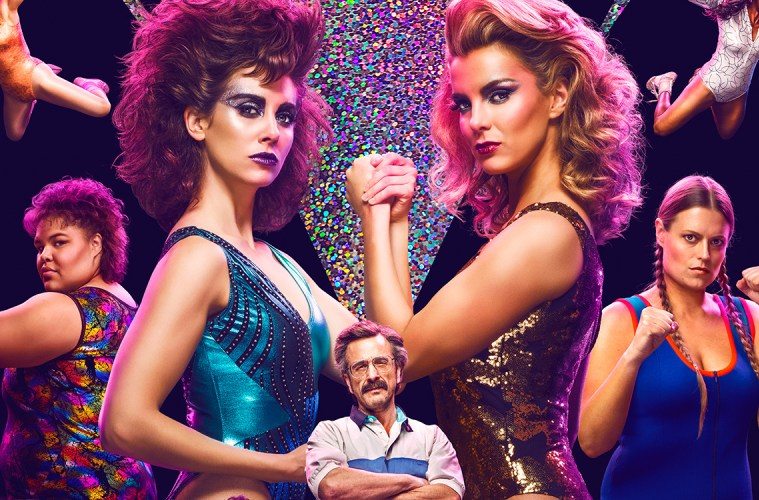 Yep, the big and bold 'GLOW' is yet another TV show bearing similarities with 'Orange is the New Black'. An acronym for Gorgeous Ladies of Wrestling, the Netflix series is not only thematically similar to 'OITNB', it is also from the makers of 'OITNB'. Revolving around the lives of women who perform or rather wrestle against each other, along with their usual indulges in such organizations including drugs, sex, confrontations as was with 'Orange is the New Black', 'GLOW' simply looks like a non-prison realm of the acclaimed TV show. What's more to expect than having Alison Brie in the lead, some hard hitting punches in the ring and the same old backstabbing we're familiar with, in this primarily female-cast TV show? Watch it now, before there are others to binge upon.
Read More: TV Shows Like Rick and Morty
9. The L Word (2004-2009)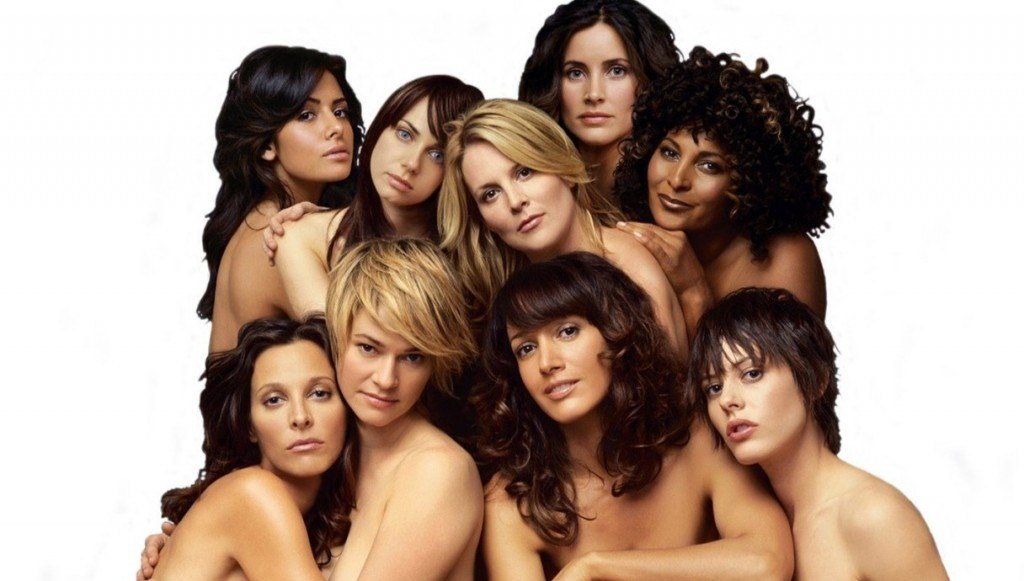 Sure, from the looks of it, 'The L Word' does seem like a show only on the LGBT relationships, but apparently, there's more to the plot. Involving a lot of steamy scenes and sexual innuendos alike, 'The L Word' revolves around a group of male and female characters who are trying to explore their sexuality and orientation, the conflicts and troubles arising therein, such as the dilemmas of adopting a child or artificial insemination and the changing pace of LGBTQ dynamics in the politico-social structure. It won't be an exaggeration to categorize 'The L Word' as a series that was way ahead of its time. Despite its dipping ratings and a decreasing number of episodes in every season until its conclusion, the 6-season long TV show portrays homosexual relationships like none other.
Read More: TV Shows Like White Collar
8. Jessica Jones (2015-Present)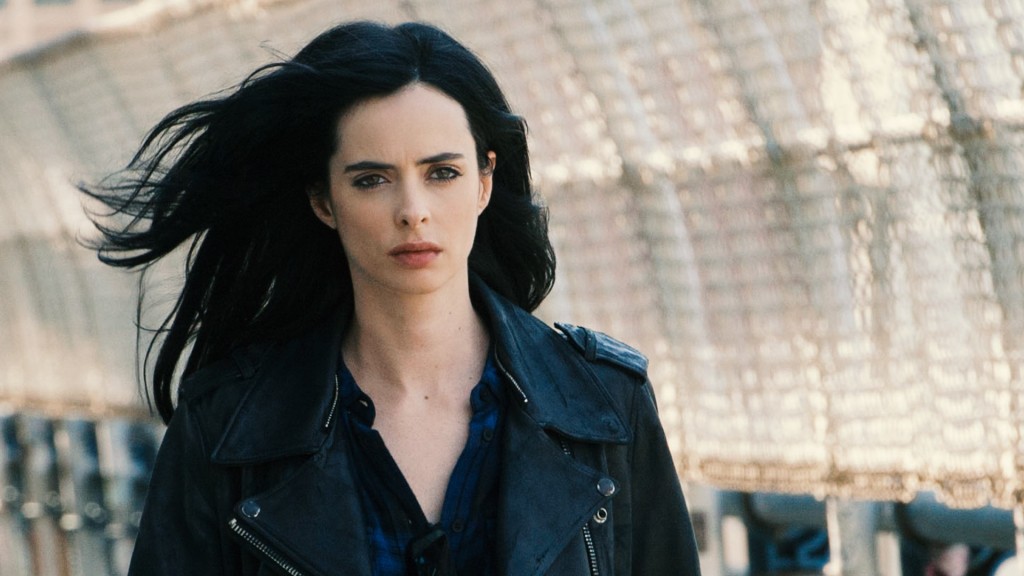 Perhaps this one has very minimal commonalities with 'Orange is the New Black' except for a strong female lead and a host of other characters, and maybe over the top performances and the past flashbacks that form the backbone of the story. This Marvel's superhero garnered an unprecedented success in its maiden run, and while we wait for the second season of the series that is merely days away, the entirety of the first season was focused upon the confrontations between Jones and Kilgrave, her arch nemesis. Though I haven't seen such a powerful antagonist in recent times in a TV show, the coherence and the absolutely dazzling screenplay are the winners, that take 'Jessica Jones' to new heights..
Read More: TV Shows Like Lost
7. Breaking Bad (2008-2013)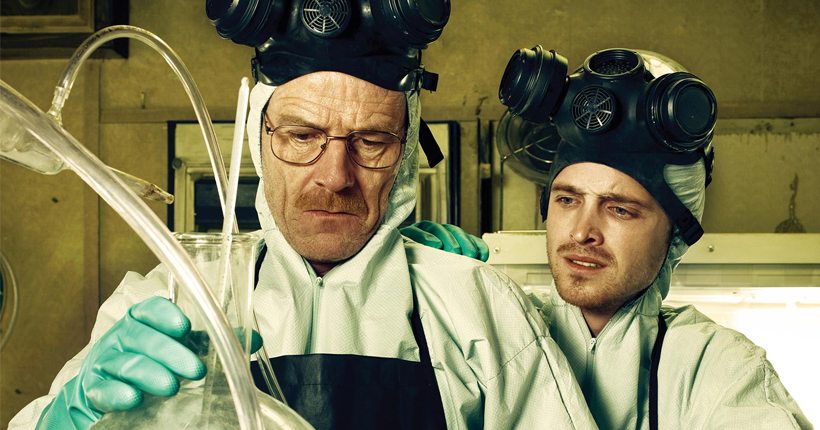 And now to break the "meth", 'Breaking Bad' perhaps quashed all other TV series in its juggernaut and has always been regarded as one of the best TV shows out there. With drug abuse being its only similarity with 'Orange is the New Black', the critically acclaimed television show revolves around a high-school chemistry professor Walter White, who turns to making and selling crystal meth in order to secure himself from his dreadful lung cancer and also the financial situation of his family. As the story progresses, White becomes an infamous drug dealer, with a volley of the mafia and other gangsters often coming his way, along with the law enforcement agencies. Impeccably innovative and timeless in all its senses, 'Breaking Bad' is the television show one must watch in this lifetime. Have you watched it yet?
Read More: TV Shows Like Breaking Bad
6. Nurse Jackie (2009-2015)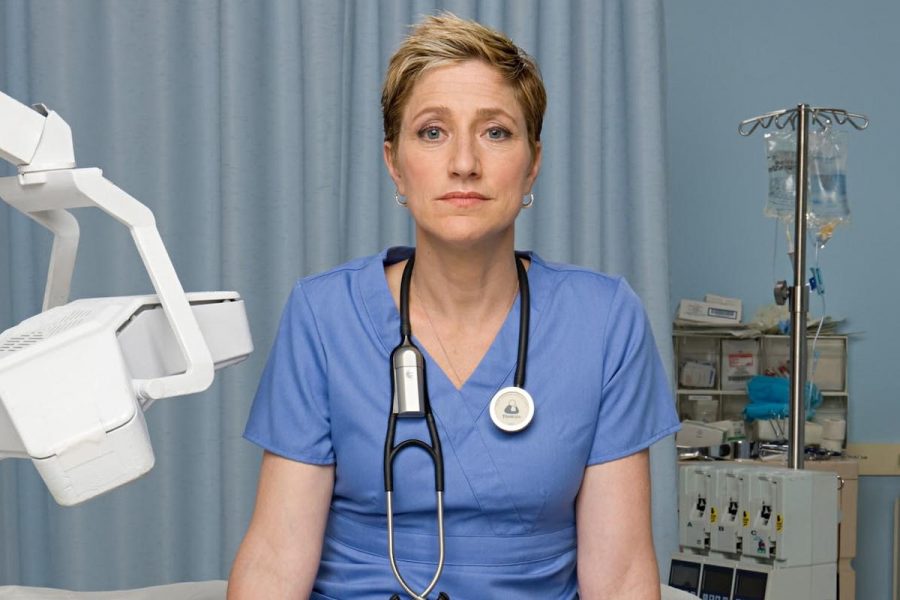 Again, yet another show that is comparable to 'Jessica Jones' for its strong female lead and with 'Orange is the New Black' for the same very reason. 'Nurse Jackie' a.k.a. Jackie Peyton has to find a fine balance between her professional tumultuous workplace surrounded by numerous doctors and patients alike and at her personal front. While she has a lot of people by her side who are supportive of her, she has a few secrets she'll have to face ultimately, has to deal with substance abuse not without compromises and has to emerge victoriously, thus aligning with everyone's expectations. Comprehensive, triumphant, and pathbreaking, 'Nurse Jackie' has often been regarded as one of the most powerful portrayals of a female lead in an otherwise heavily underrated television show.
Read More: TV Shows Like Scandal
5. Prison Break (2005-2017)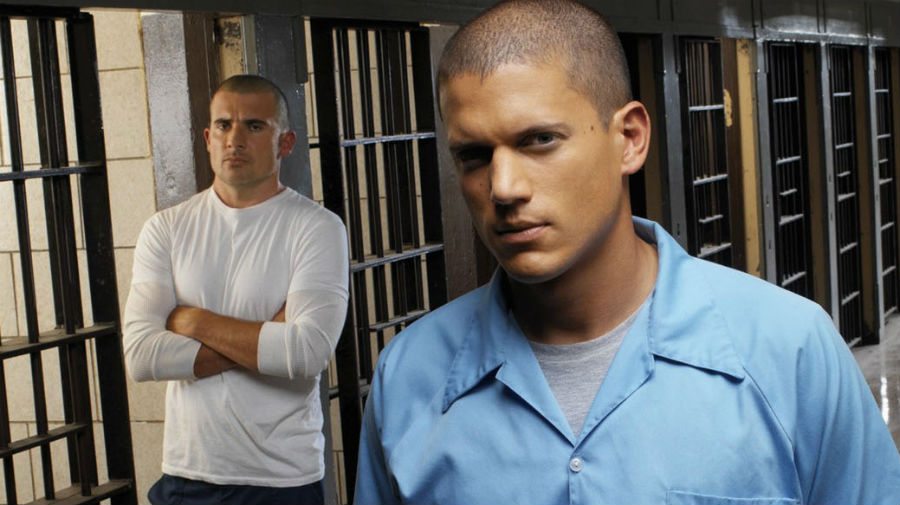 Now to a real "prison" related series, that garnered the acclaim for its layered characters and the edge-of-the-seat moments, including the long-awaited escape (wink! wink!), 'Prison Break' has to be one of the pioneers in its sub-genre for its novelty, the build-up, and the execution. The story is primarily centred around two brothers – Michael and Lincoln. While Lincoln is serving his time at the Fox Penitentiary for murder charges, Michael takes it upon himself to help his brother elope by devising an elaborate plan, including getting inside the penitentiary in the first place. Not only the characters have been wisely written, their portrayals seem more like those of a real-life story than a fictional one.
Read More: TV Shows Like Prison Break
4. Bad Girls (1999-2006)
A TV show with an ensemble cast, 'Bad Girls' is premised on the similar subject as 'OITNB' – homosexuality, drugs, life in a prison cell, sizzling romance, newfound relationships and animosities, indulges, and retributions. Surrounding three main characters – Helen, Nikki, and Shell, and a host of other co-prison mates, 'Bad Girls' has had a successful eight season-run. If you're longing for 'Orange is the New Black', there can be no better companion than this highly acclaimed British television series, albeit with a less amount of humour and pun. Also, as they say, don't judge a "book" by its cover.
Read More: TV Shows Like Downtown Abbey
3. Oz (1997-2003)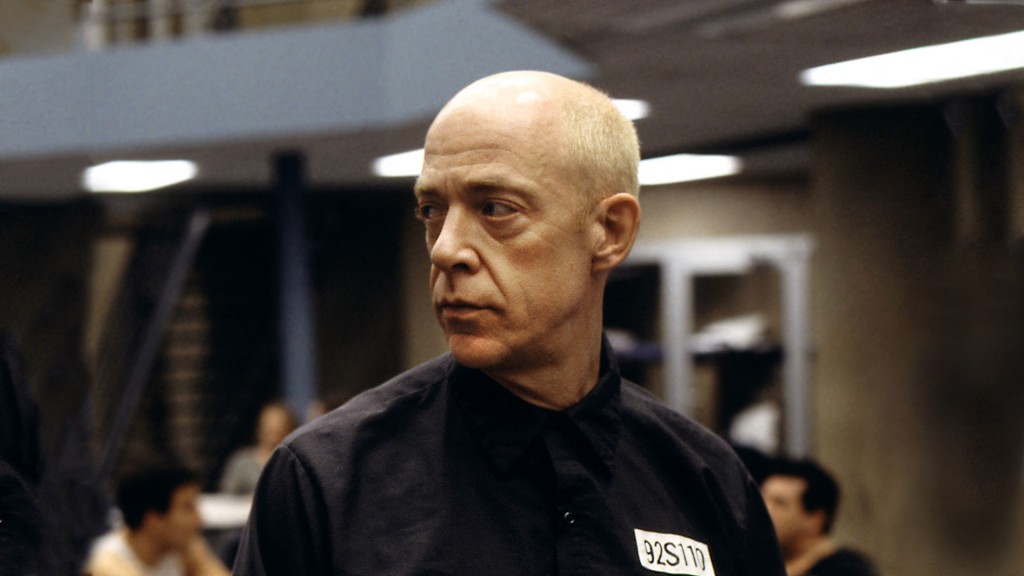 That's right, this one stars J.K. Simmons too! Nicknamed 'Oz' for the Oswald State Penitentiary, the premise is set in a maximum security prison and a correctional facility of sorts. As with any prison, there's a rampant power-struggle that goes inside the prison amongst various "gangs" who are nicknamed after factions, like the Afro-Americans, Muslims, Latinos etc. Also, we could easily find hints of drug overuse, gambling, survival instinct, confrontations, and the urge for individualism throughout the run of the series for six long seasons. If nothing, 'Oz' can easily be called as a precursor to our beloved 'Prison Break', however, with 'Oz', no one really is plotting intensely to break free and escape.
Read More: TV Shows Like The 100
2. Weeds (2005-2012)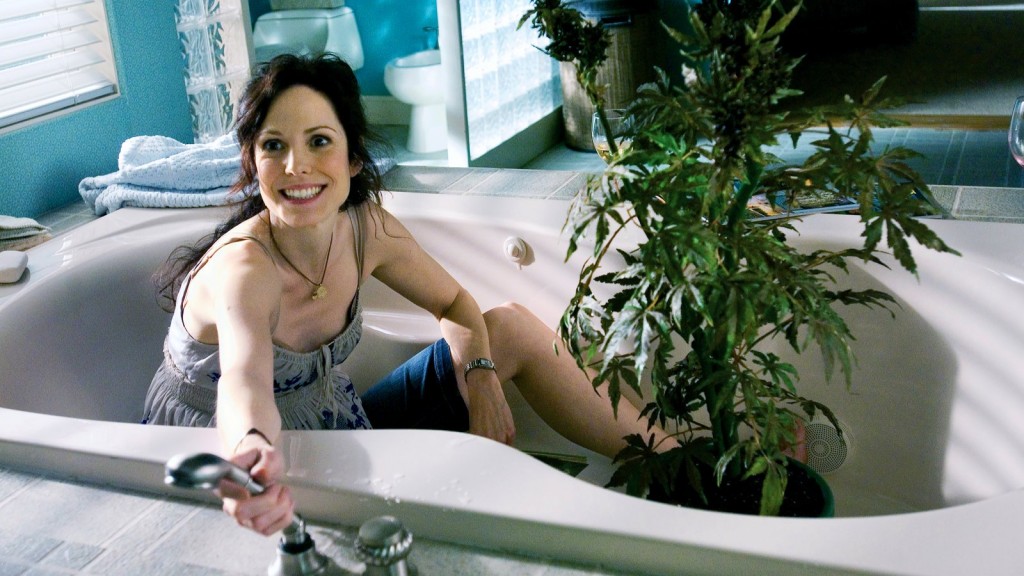 Perhaps the flagship appearance of Mary-Louise Parker, which also landed her the prestigious Golden Globe Award, 'Weeds' has a very similar storyline comparable with 'Orange is the New Black', although the sequence of events is slightly different. As the plot goes, 'Weeds' is set around a single mother of two Nancy Botwin, who resorts to selling weed to support her family after her husband's death, by creating a weed "brand" called MILF and is constantly relocating places to evade the cops. As she forms a strong base of her clients, she invites troubles in equal proportions, thus resulting in the necessary plot twists and the ensuing thrill. It would be noteworthy to mention that the series also involves Nancy spending some time in prison, thus making our case of its similarity with 'OITNB' even stronger.
Read More: TV Shows Like Naked and Afraid
1. Wentworth Prison (2013-Present)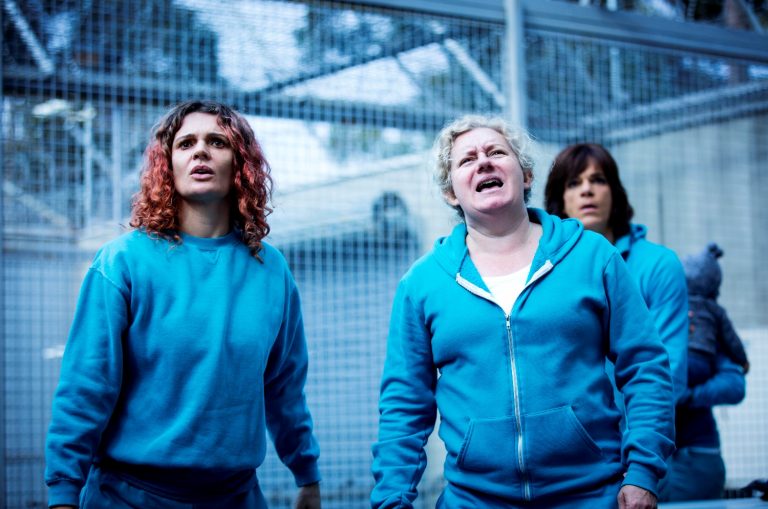 Not the best TV show on this list, yet, 'Wentworth Prison' is the only TV series which is an undisputed clone to 'Orange is the New Black'. Centred around Bea Smith, the female lead character of the TV show, her lockup, long-awaited sentencing, her "difficult" initial phase at the prison in figuring out how things work and her rise to the top of the order forms the core of the story. Moreover, the character-depth is astounding, along with the edge-of-the-seat dramatization. As the series approaches its later seasons, the cast has grown significantly, thus drawing further parallels with 'Orange is the New Black', only set in a different country. 'Wentworth Prison' is a fitting tribute to the Australian series 'Prisoner (1979-86)', which had very well attained a cult status over the years.
Read More: Shows Like Southland