When two strangers of the opposite sex, both with adequate knowledge to survive the challenging scenarios they are put in, are brought together in the wilderness for a period of 21 days, without food, water, shelter and clothes, they must shed their worst fears and also their inhibitions to survive the ordeal.
"Naked And Afraid", the reality TV series, which first premiered in 2013 and is currently going strong in its ninth season, tests a contestant's grit and perseverance to survive in tough conditions in remote locations of the world. A host of other shows on the small screen are made on the same lines of surviving in odd situations and here's a look at the list of top TV shows similar to Naked and Afraid that are our recommendations. You can watch some of these shows like Naked and Afraid on Netflix, Hulu, or Amazon Prime.
12. 72 Hours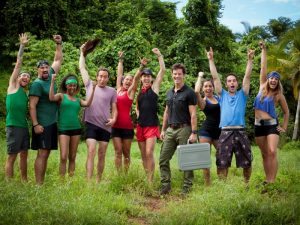 Presented by actor Brandon Johnson, the reality television series started off in 2013 on TNT and it follows the 72 hours in which a group of total strangers come together in three teams to lay their hands on a briefcase containing a cash prize of $100,000. The group of contestants is only provided with a bottle of water and a tracking device and they have to brave the weather conditions and harsh environments they are put in to survive the odd hours to make it to the end.
Read More: TV Shows Like Friends
11. Kicking & Screaming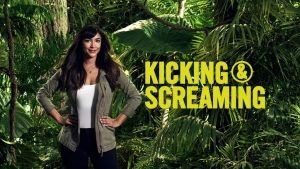 Hosted by Canadian actress Hannah Simone, the reality television series, which was first aired on TV in 2017, saw ten teams comprising of two members each, where one is a survival expert and the other is either a celebrity or a common person. The teams then go through tough conditions they are put in to survive till the end and win a cash prize of $500,000. The show, which lasted for only one season, had the experts persuading their pampered partners to make it to the finish before others did in a bid to endure till the end.
Read More: TV Shows Like 'White Collar'
10. Survive This
With survival expert Les Stroud at the helm of things, the show premiered in 2009, lasting for only two seasons and saw eight amateur teenage contestants, pitted against each other in the ultimate test of survival. At the start of an episode, the contestants' emotional status and health are checked upon and they are later sent out in the harsh jungles for a day to survive on their own with limited resources to their aid. The one who makes it to the end of the challenging day is named the "Ultimate Survivor" towards the end of the episode.
Read More: TV Shows Like 'Breaking Bad'
9. Man, Woman, Wild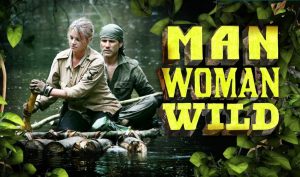 Presented by Mykel Hawke, a former US army man and a survival expert, the reality show, which first aired on Discovery Channel in 2010, saw Mykel teaching his journalist wife Ruth England (and also the audience), the ways and means to survive in difficult scenarios in the wilderness. The show, which lasted for two seasons, saw the couple undertaking exhausting journeys in remote locations of the world, encountering severe conditions and braving them all to survive the wild.
Read More: TV Shows Like 'Lost'
8. Survivor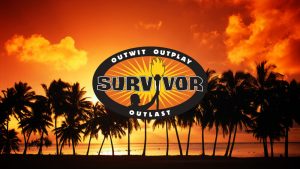 The American reality TV show, which was based on its original Swedish counterpart, first aired in the year 2000 and is still running successfully, making it one of the pioneers of the survival reality shows on the small screen. Bestowed upon with several awards, the survival show pits a group of contestants against each other, who must cook, build a shelter and survive for as long as possible on a remote location, eventually to claim a cash prize of one million dollars.
Read More: TV Shows Like 'Rick and Morty'
7. Stranded With A Million Dollars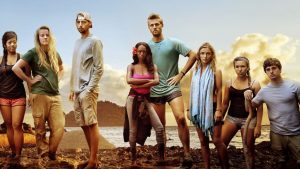 First aired in 2017, the reality television series sees a group of ten individuals on an adventure trip to an isolated location, where they are handed nothing more than a sum of one million dollars to spend wisely on things of value and last for forty days to win the money. The contestants have to undergo grueling tasks and carry out physically draining activities and journey in harsh conditions to keep up in the race and make it to the last day.
Read More: TV Shows Like 'The Following'