I love 'Family Guy'. I think it's one of the best TV shows and I will fight anyone who says it's not. The plot follows the life of Griffin family who lives in Rhodes Island. Peter is the man of the house, the father. He doesn't have much of a brain. Lois is the mother and is one of the most intelligent members of the family. Chris is their socially awkward and dimwit son. Meg is the daughter who tries to avoid her family. Stewie is an evil genius baby who wants to kill his mother and take over the world. Lastly, there is Ryan, a talking dog, and an alcoholic, who helps keep Stewie in check.
The animated series falls in adult cartoon/humor genre and is filled with political satire and sarcasm. If you are looking for more TV series like Family Guy, you are at the right place. Here's the list of TV shows similar to Family Guy that are our recommendations. You can stream some of these TV shows like Family Guy on Netflix or Amazon Prime or Hulu.
12. Mission Hill (1999)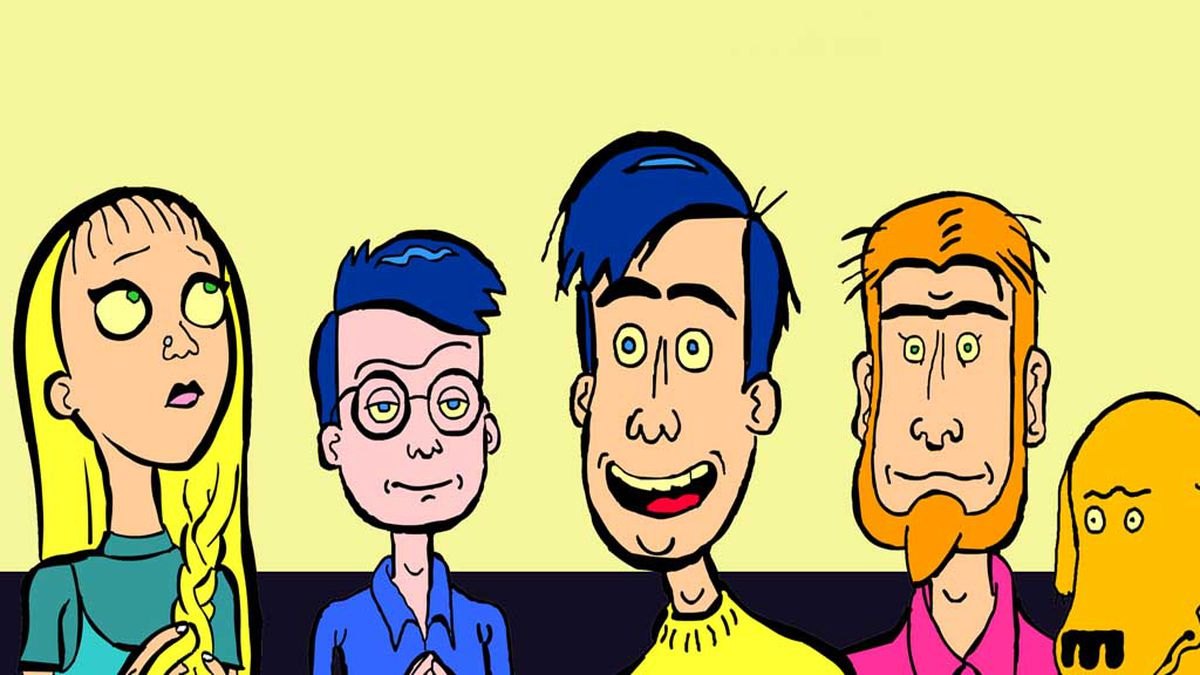 This is another funny cartoon show about an aspiring cartoonist named Andy French and his roommates. They live in the Cosmopolis city in Mission Hill area. Andy always moves from one job to another as he doesn't last long in one job. He starts facing more trouble as his younger brother moves in to live with him. The show is pretty good and witty.
Read More: TV Shows Like Twin Peaks
11. American Dad (2005)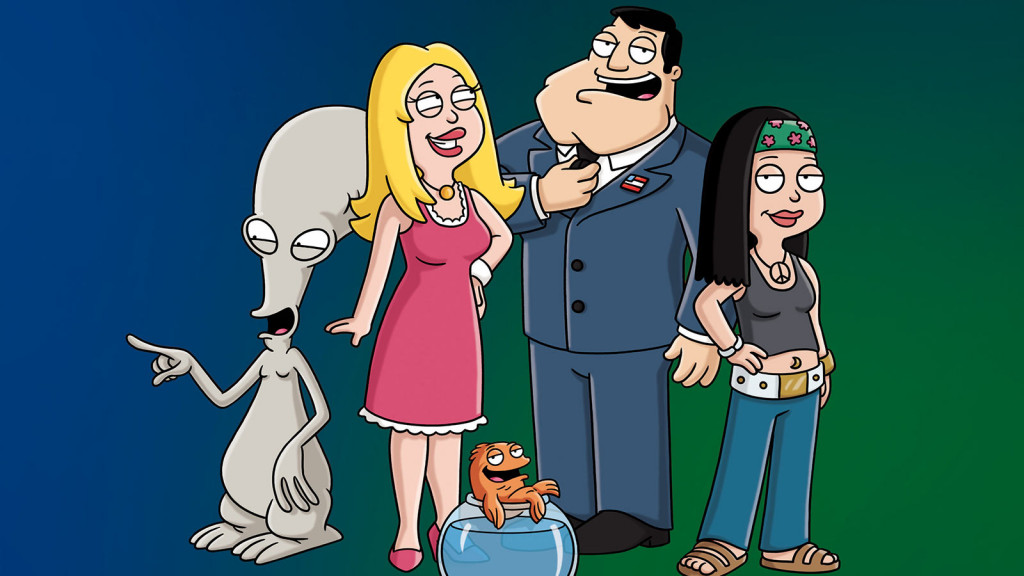 Like 'Family Guy' 'American Dad' is another adult humor animated series which deals with a family. There is the CIA agent Stan who is the father. His wife is Francine. They have two children Hayley and Steve. Steve always tries to be cool and comes up with unconventional ways of doing so. Of course, he fails. In addition to them, there are two uncommon members of the family. Roger the alien who hails from area 51 and Klaus a talking fish with a German accent, a result of CIA experiment gone wrong.
Read More: TV Shows Like True Detective
10. South Park (1997)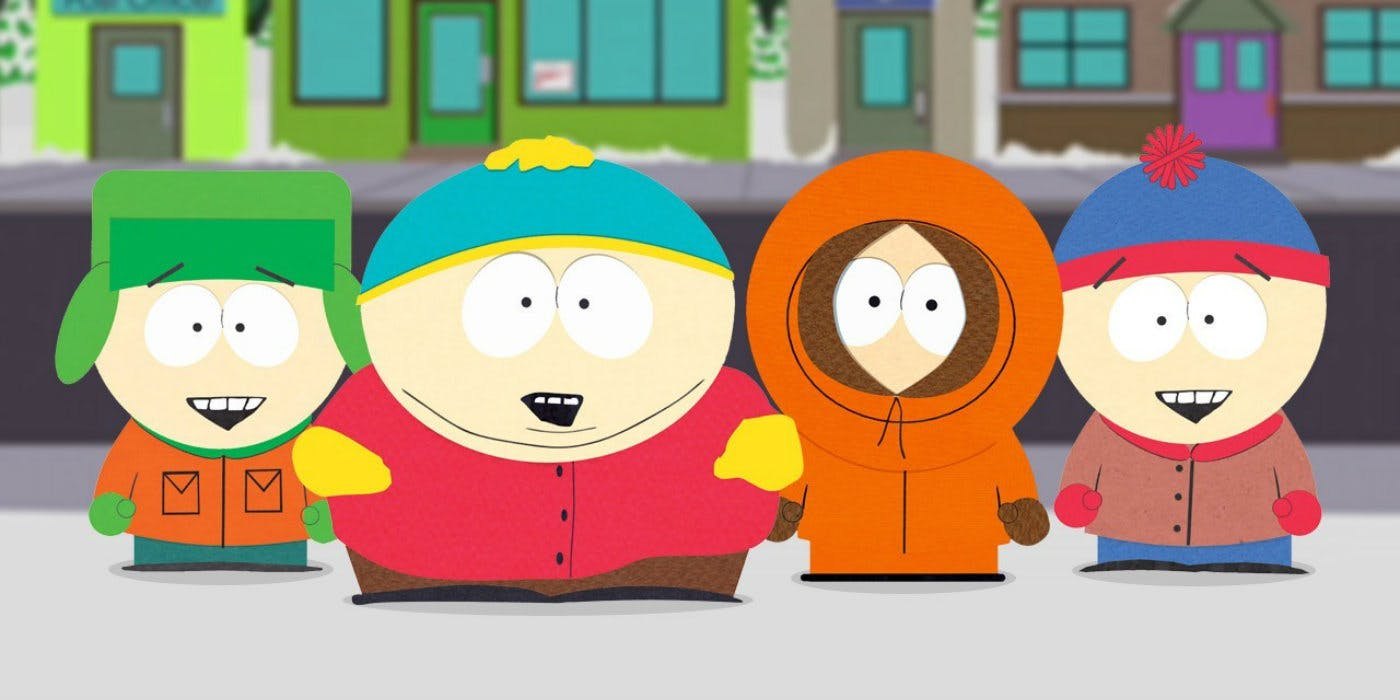 If you ever want to see just straight adult humor with no censoring and filled with satire, choosing 'South Park' is a great idea. The plot deals with the misadventures of 4 boys Kyle, Stan, Cartman, and Kenny. They live in a town called south park. Their adventure leads them to complicate things which were very simple to start with. The show has still tried to maintain its credibility and keeps on producing good episodes. Also, watch the movie. It's damn funny.
Read More: TV Shows Like This Is Us
9. King of the Hill (1997)
"Beavis and Butthead" creator Mike Judge brings us another great animated show 'King of the Hill'. The plot follows the life of Hank Hill who is a propane salesman based in Texas and lives with his wife Peggy, son Bobby and niece-in-law Luanne Platter. The series is funny and is a good commentary on relationships and society.
Read More: TV Shows Like Outlander
8. Futurama (1999)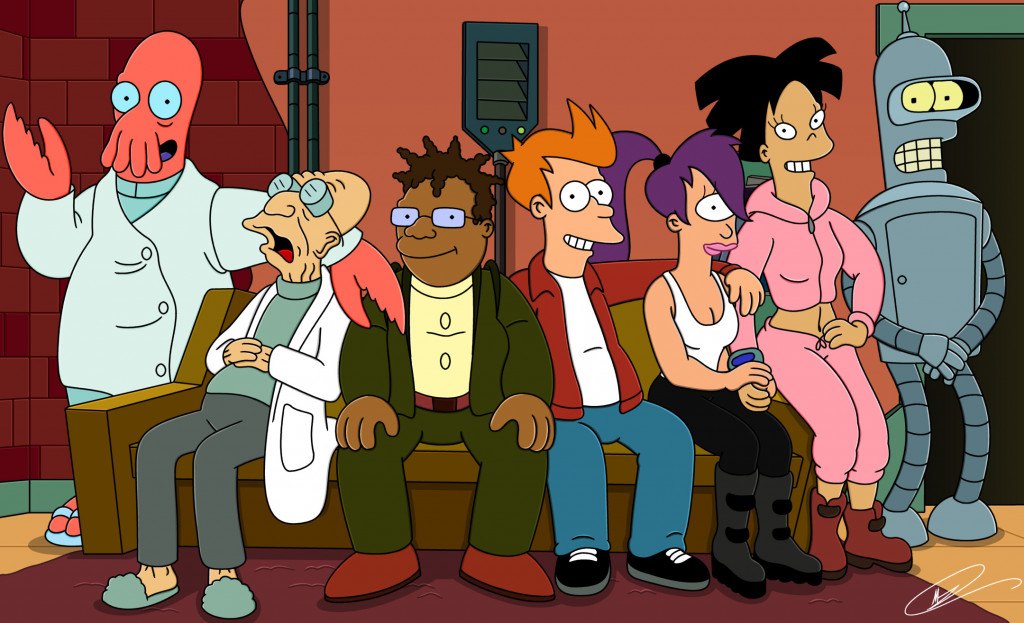 You have probably come across this show if you are into animated shows. It is a really funny cartoon with a simple plot. A guy named Fry accidentally sent to 1000 years ahead in time. He lives with his only descendant who is a scientist. Among other characters of the show are Captain Leela, lobster Dr. Zoidberg, Amy who is an intern and Hermes who is an accountant. The show follows the daily life of these characters.
Read More: TV Shows Like Big Little Lies
7. Bob's Burgers (2011)
This is a light-hearted animated show which deals with the life of Bob Belcher who is the owner of a burger joint named 'Bob's Burgers'. He is supported by his wife Linda and his three children. They are constantly bugged by the fear of going out of business and their nemesis Jimmy Pesto who owns a pasta joint. Another trouble causer is Linda's ex who is a health inspector.
Read More: TV Shows Like Black Mirror
6. Rick and Morty (2013)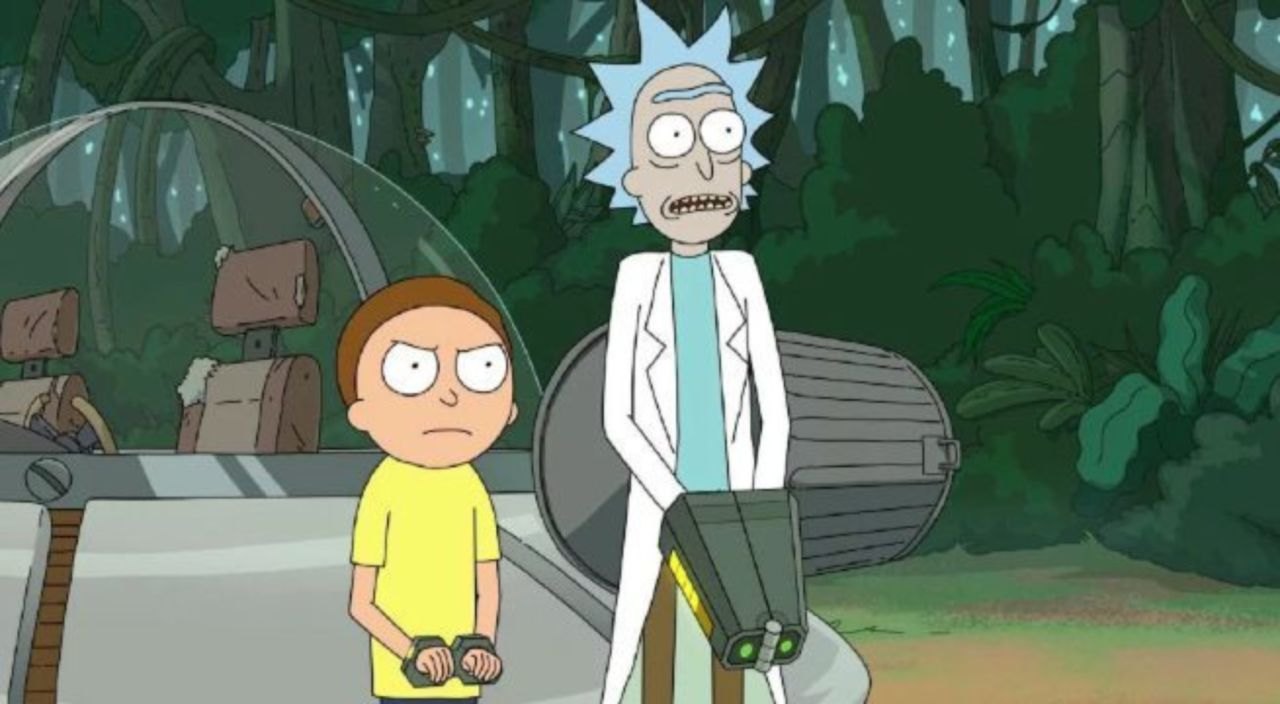 If you are looking for one of the best adult comedy animated shows ever created then you have found it. The story deals with the life of Rick Sanchez who goes on intergalactic adventures with his grandson Morty and sometimes with grandaughter Summer. Though Beth, Rick's daughter, likes her reunion with her father, her husband Jerry is annoyed by it. 'Rick and Morty' is amazing in the way it handles its characters and plots.
Read More: TV Shows Like Gossip Girl
5. Beavis and Butt-Head (1993)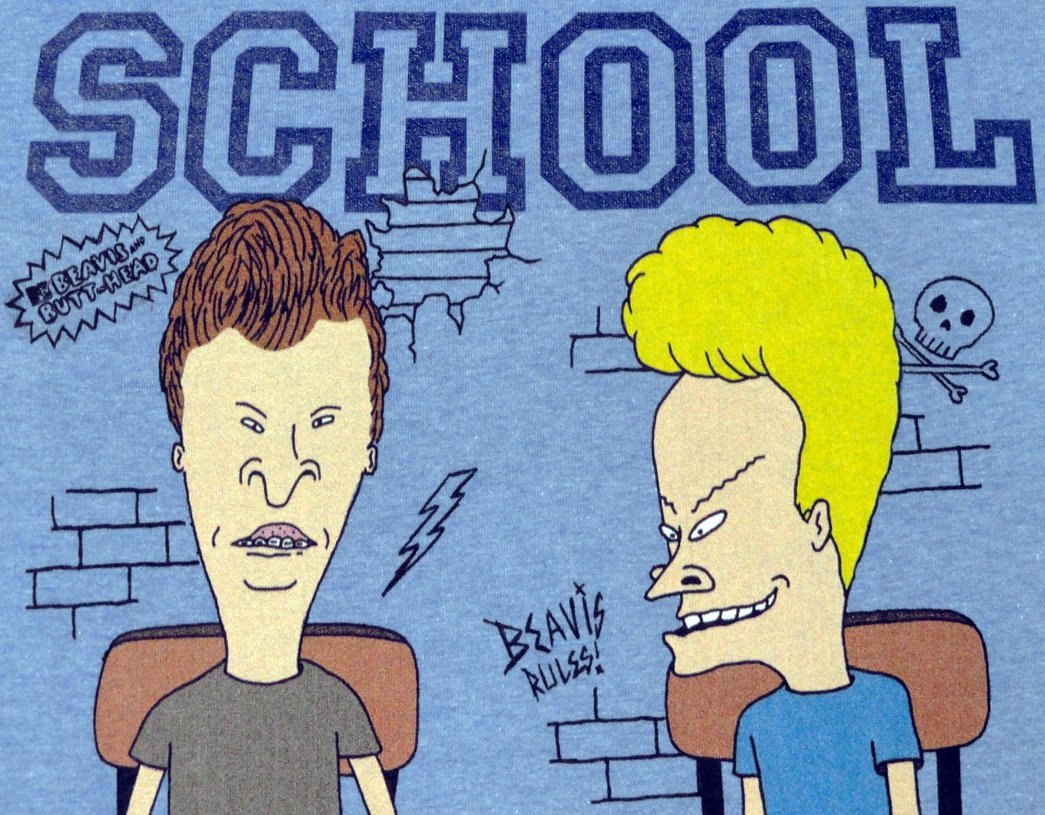 This is a really funny animated series which started in 1993, though the characters were already created in 1992 and appeared in Mike Judge's short 'Frog Baseball'. It deals with the life of two teenagers who love rock/metal songs and sit on their couch as they criticize songs and TV shows. Other characters present in the show are neighbor Mr. Andersen and teacher Mr. Van Driessen.
Read More: TV Shows Like The Blacklist
4. The Cleveland Show (2009)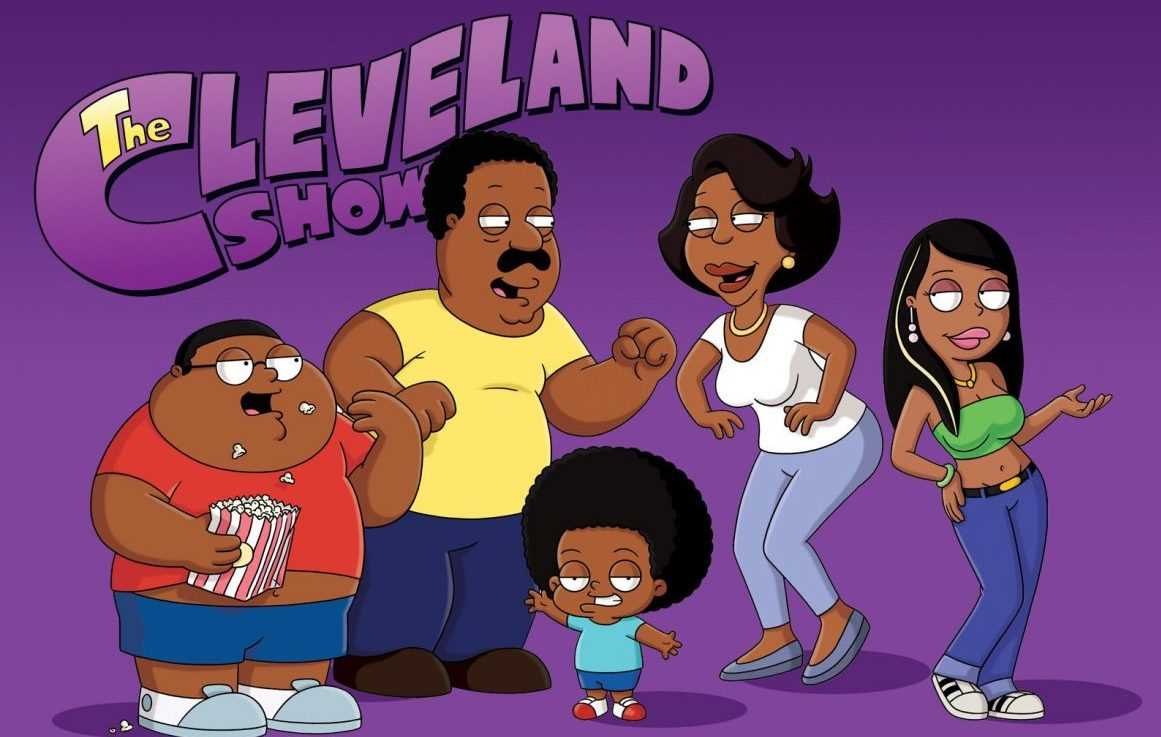 This is another show created by Seth MacFarlane. Basically, it is a spinoff of 'Family Guy'. It follows the life of Peter Griffin's neighbor Cleveland Brown who is now living with Donna, his high school sweetheart. Along with them are four kids, two of Cleveland and two of Donna.
Read More: TV Shows Like Hart of Dixie
3. Mr. Pickles (2013)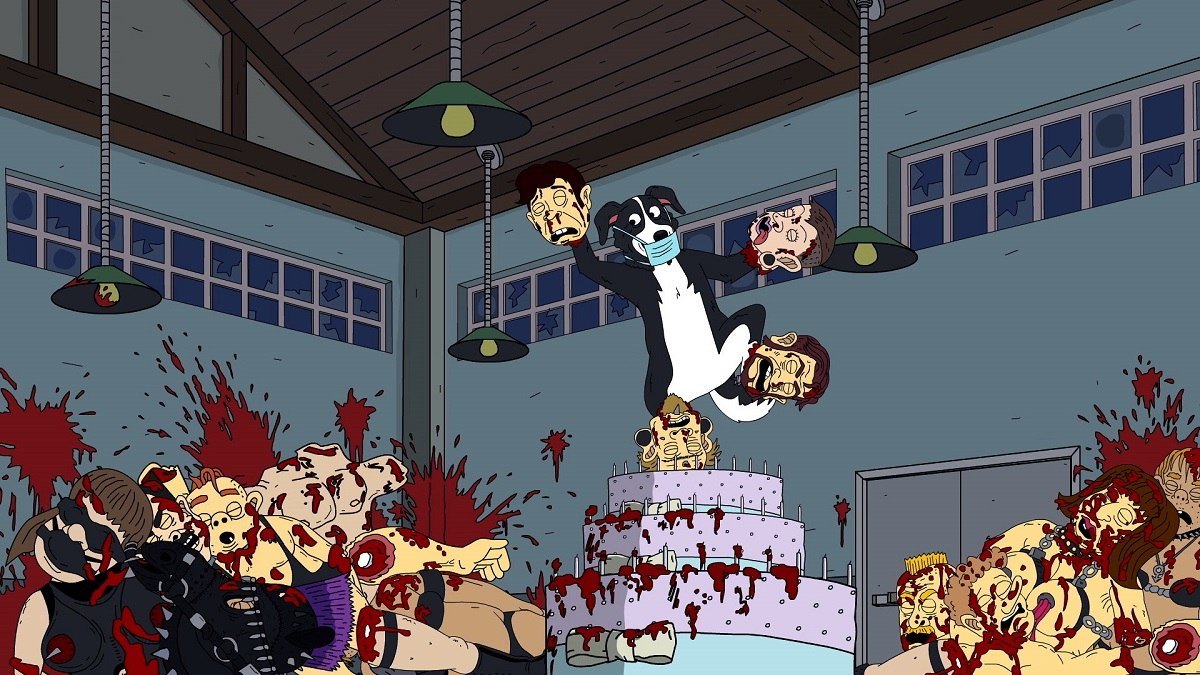 If you want a comedy cartoon series which is too adult then go for the Adult Swim series 'Mr. Pickles'. The series follows the life of the Goodman family especially a young boy named Tommy and his dog Mr. Pickles. What the family doesn't know is that Mr. Pickles is actually evil and rapes and murders people. It is filled gore and sex which are often thrown in as casual incidents. This is also the reason you would find the series quite amusing.
Read More: TV Shows Like House of Anubis
2. Archer (2009)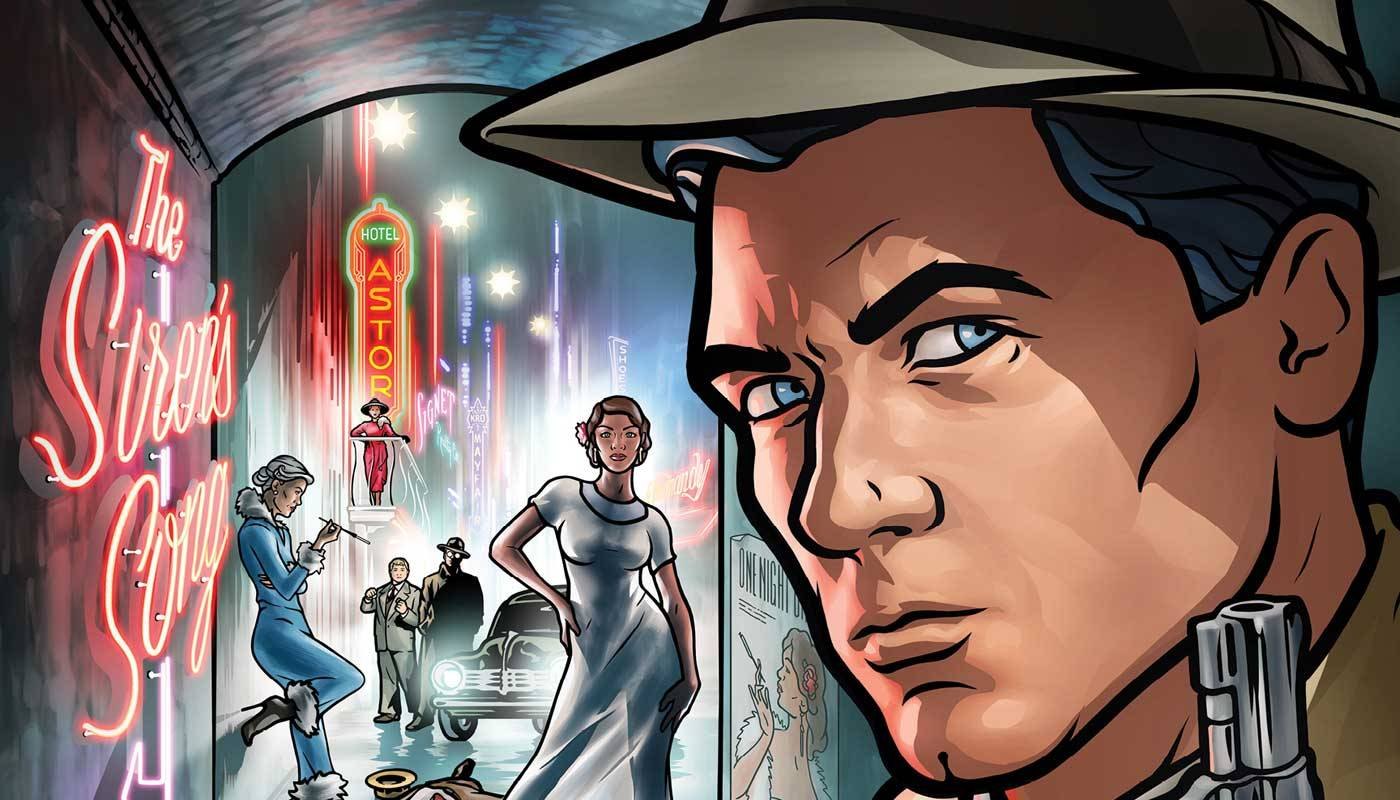 This is a great comedy show. It is kind of a spoof on the secret agent themed shows and movies. The series deals with the adventures of a dysfunctional group of people who run a sort of covert operation agency called ISIS (Yup! Convenient). At the top is Malory the head of the agency. The other key people are narcissistic Archer Sterling, Lana Kane, Cyril Figgis, Cheryl Tunt, Dr. Krieger and Pam Poovey.
Read More: TV Shows Like Archer
1. The Simpsons (1989)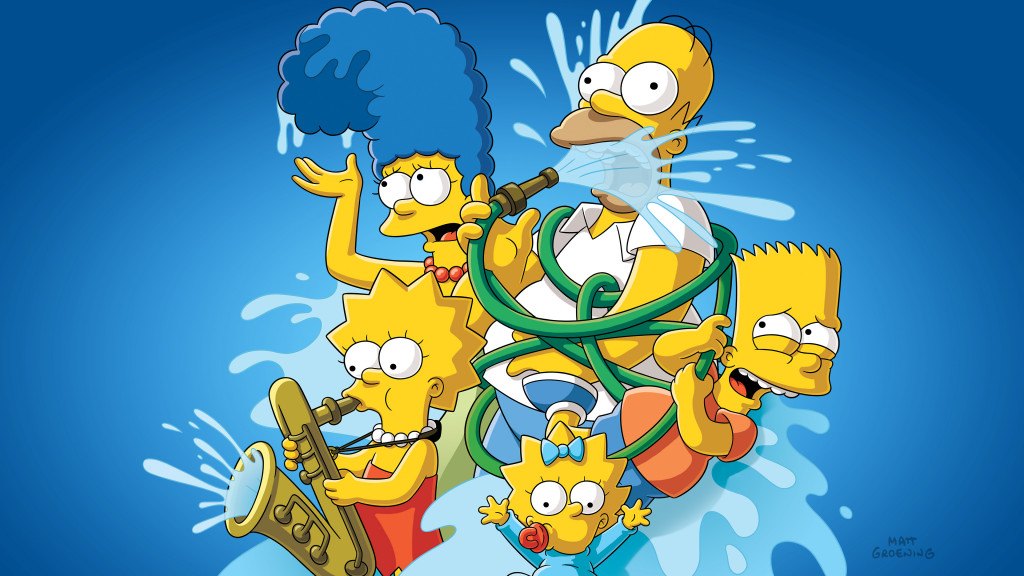 'The Simpsons' is by far my favorite cartoon series in the adult humor genre. The series deals with the misadventures of Simpson family. There are four main characters and a bunch of other really funny side characters. Homer is the father of the family and like Peter from 'Family Guy' is a dumb person. Marge is the lady of the house. She loves her husband and often comes to his rescue. Bart is the elder son who dwells in mischievous activities and pranks. Lisa is the younger daughter and the most intelligent member of the family. This is one of the longest-running animated series and has inspired many other cartoons in the genre.