Created by Reema Kagti and Zoya Akhtar, Amazon Prime's 'Dahaad' is a crime thriller drama series that deals with a complex case of a series of deaths wherein the corpses of over 25 women are recovered from public restrooms under inexplicable circumstances. Set in a small town named Mandwa in Rajasthan, India, the Hindi-language series centers upon Sub-inspector Anjali Bhaati (Sonakshi Sinha), who is tasked with looking into the matter, which she finds to be one of serial killings. As the bodies pile up, she has to quicken her search and find the culprit to put an end to the heinous crimes. Besides Sinha, the cast features compelling performances by Vijay Verma, Gulshan Devaiah, Sohum Shah, Manyuu Doshi, Zoa Morani, Jayati Bhatia, Ankur Verma, and Yogi Singha.
In pitting a woman protagonist against an antagonist who is a man within a narrative that looks at its women as victims of not just murder but a society where they are subjected to social atrocities and inequalities on a daily basis, the series presents itself as a strong social commentary on breaking gender perceptions. So if you are looking for more shows where a woman takes charge of a case/s in a way that transcends a thriller drama, we bring you a list of recommendations showcasing the same. You can watch most of these shows similar to 'Dahaad' on Netflix, Hulu, HBOMax or Amazon Prime.
8. Grahan (2021)
'Grahan' is a Hindi crime drama created by Shailendra Kumar Jha. It is inspired by the Hindi book Chaurasi by Indian author Satya Vyas. IPS (Indian Police Service) Officer Amrita Singh (Zoya Hussain) is about to resign from her job and considering moving to Canada with her fiancé, courtesy of political interference when she stumbles upon a shocking truth. The reopening of a case filed during India's Anti-Sikh riots of 1984 shows that her father (Pawan Malhotra) is one of the main accused. As she looks into the case and the past unfolds, shocking truths come to light in a narrative told across two timelines.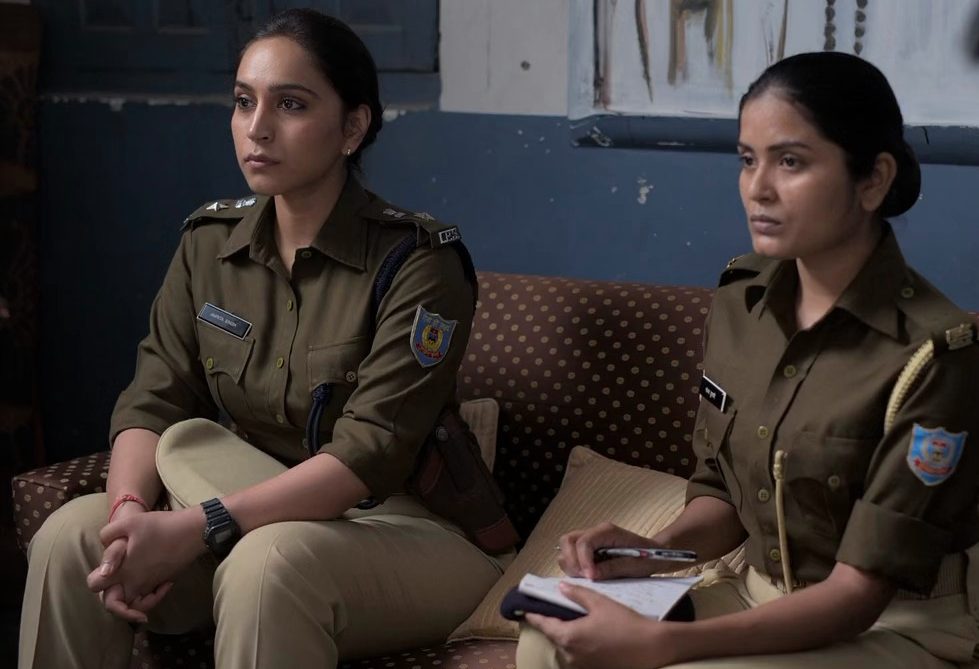 The representation of women plays an important role in breaking gender perceptions. This is especially applicable to women working in the Police force and the army, both of which are predominantly male. 'Dahaad' and 'Grahan' establish this representation aspect big time. Moreover, the two sides of Singh, one as a police officer and the other as a daughter with a father who is accused of a grave crime, further strengthen her character. Her strength is what connects her to Anjali Bhaati, who also has to face issues that are exclusive to her status as a cop.
7. She (2020-2022)
Created by Imtiaz Ali, 'She' tells the story from the viewpoint of Police constable Bhumika Pardeshi (Aaditi Pohankar), who goes undercover and poses as a sex worker to expose a drug syndicate run by Nayak (Kishore Kumar G) in the city of Mumbai in Maharashtra, Indian. Back at home, she is the subject of her drunk husband's abuse while being the breadwinner of her family, which consists of an ailing mother and a sister who is pursuing her studies. Weaponizing the gender, something that 'Dahaad' does metaphorically, 'She' does literally. And what makes this common theme palpable is the fact that both the protagonists are police officers bent on bringing the criminals to justice.
6. Aranyak (2021)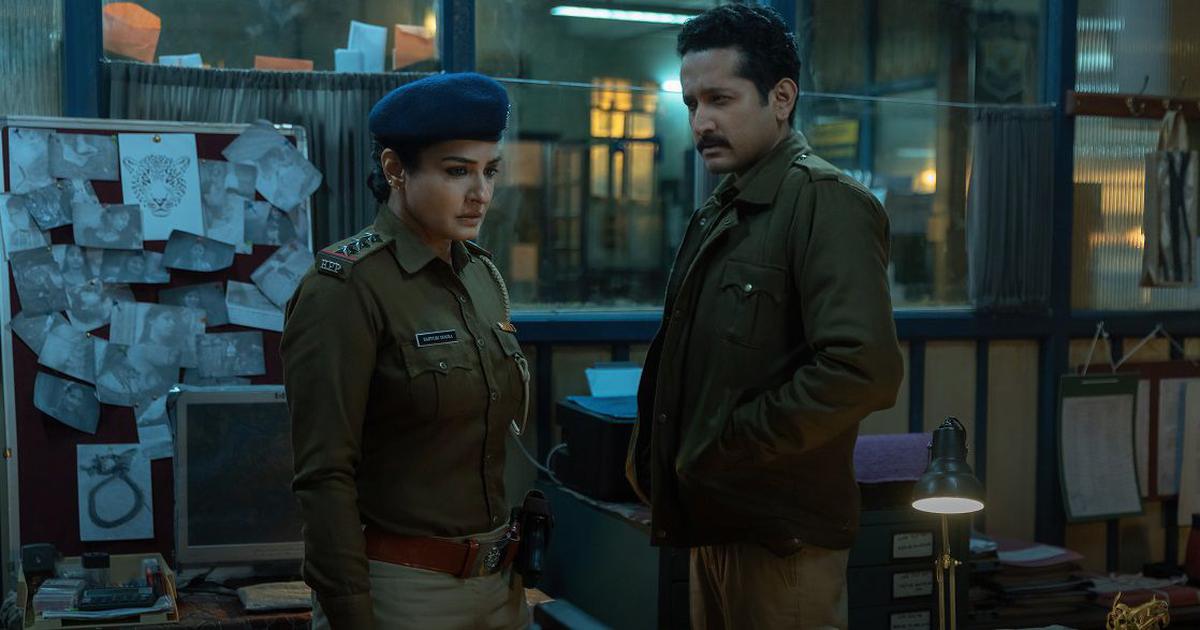 Created by Charudutt Acharya and Rohan Sippy, 'Aranyak' is a mystery crime thriller that tells the story of female police officer Kasturi Dogra (Raveena Tandon) who, along with her replacement (temporary) Angad Mallik (Parambrata Chatterjee), is looking into the murder of a kid. The catch is that her body was recovered with claw marks on her neck that, as per Kasturi's father, is the work of Nartendua, a half-man half-leopard entity. Brushing off the myth, she digs deeper into the case as it gets more and more peculiar and complex at each turn. By showing a woman cop going against a supposed supernatural entity, the show further raises the bar set by 'Dahaad' in portraying strong female characters.
5. Marcella (2016-2021)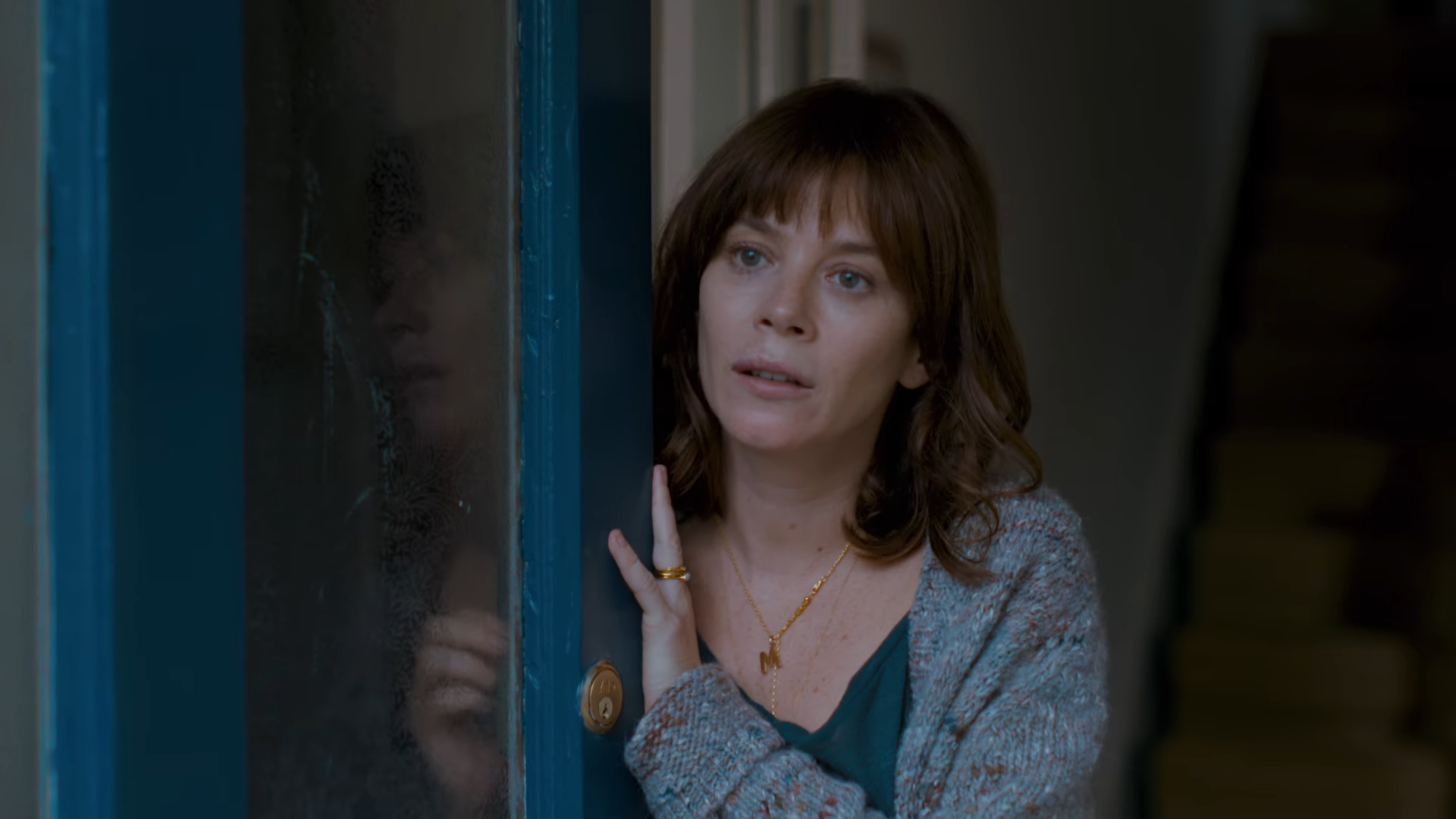 Quite like 'Dahaad,' 'Marcella,' created by Hans Rosenfeldt, deals with detective Marcella Backland (Anna Friel), based in London, who returns to work after a 12-year break to look into three old unsolved murder cases. This comes after the serial killer, responsible for the murders, has reportedly become active, just like her. Side by side, she also has to deal with her husband Jason (Nicholas Pinnock) leaving her. Here again, we have two sides of her psyche, the strong side trying to figure out the truth behind the murders and the vulnerable side trying to cope with the pain of her family life falling apart. It is the difference between the two that makes the character more appealing, especially because both sides are propelled by her sexuality. The same is the case with Anjali Bhaati in 'Dahaad.'
4. The Fall (2013-2016)
'The Fall,' created by Allan Cubitt, is a psychological thriller that brings Detective Superintendent Stella Gibson (Gillian Anderson), hailing from London, across a murder investigation that is the result of a series of killings of women in Belfast, Ireland. The name of the serial killer is Paul Spector (Jamie Dornan). During the investigation, Gibson is subjected to complexities that the case offers as well as her department.
You can surely understand how similar the main points are of this show and 'Dahaad.' Stella and Anjali Bhaati are both up against symbols of misogyny at its worst. Both characters are able to look at things in a way a man can't and this helps them in solving their respective cases. The similarities and the differences between the two shows are an example of the presence of the common basics behind the disconnected narratives which in turn is just a re-establishment of core human motives that carry both shows forward.
3. Cold Case (2003-2010)
Created by Meredith Stiehm, 'Cold Case' takes Detective Lilly Rush (Kathryn Morris) of the Philadelphia Police Department through murder cases that are no longer active, hence the name 'cold cases,' but require investigation after the surfacing of a new lead or evidence. Each episode deals with a separate case, some of which go back a long way in time. How Lilly and her team join the dots and find the criminals is what the show is about.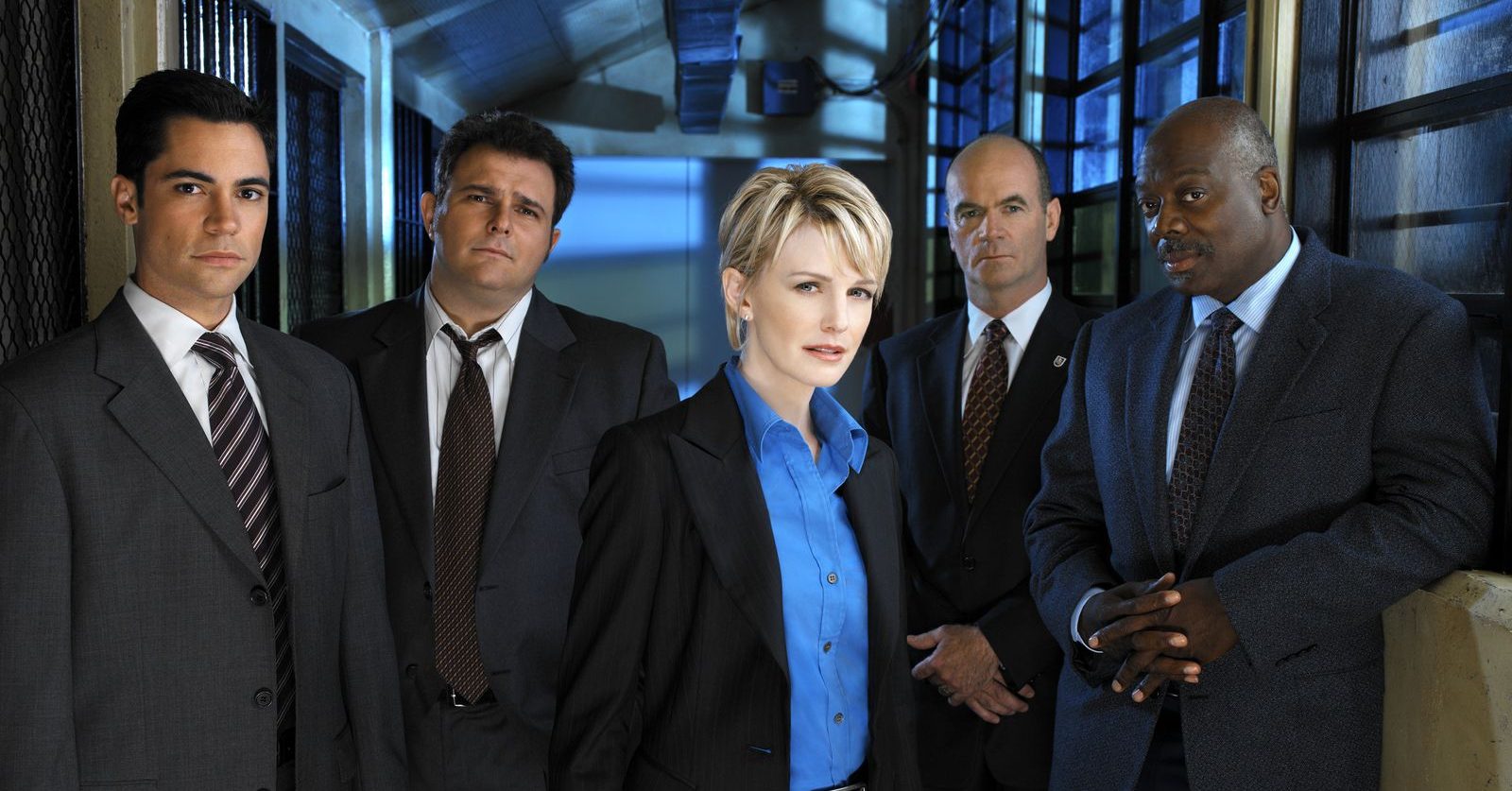 What makes the show unique is how it travels between the present and the past using the same actors who play the respective roles during the particular period of the committed crime and the present time. This helps establish how things have changed especially from a female POV. This exploration of the female POV is something that 'Dahaad' too explores albeit it is used to showcase the misconduct that women face in a backward society, no matter their position.
2. Mare of Easttown (2021)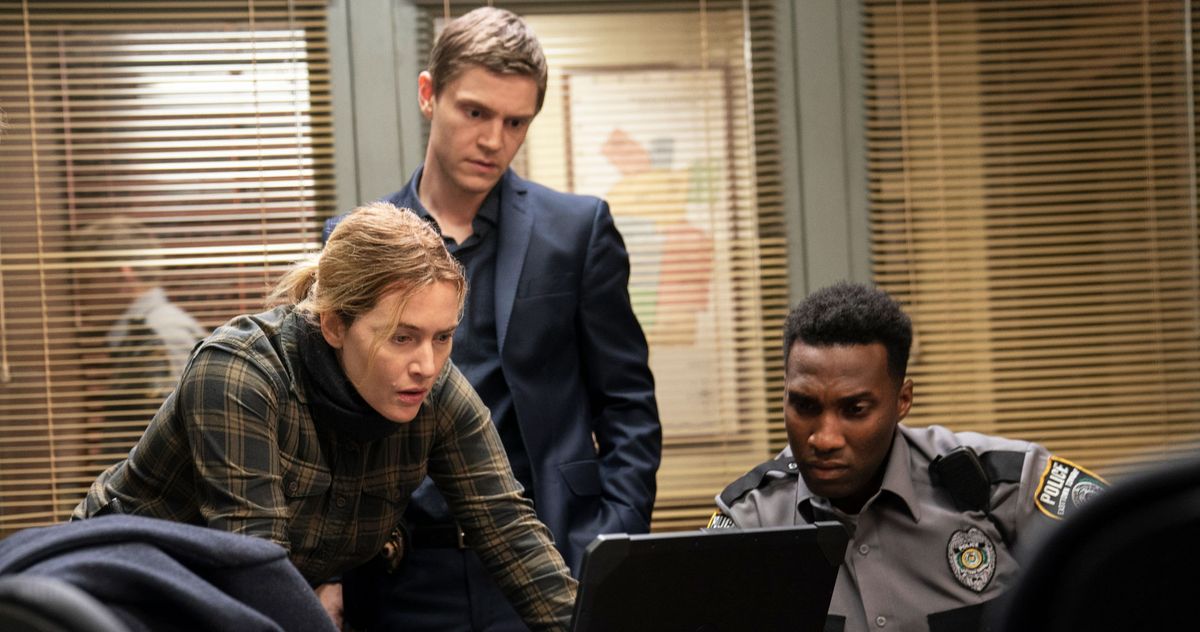 Created by Brad Ingelsby, 'Mare of Easttown' tells the story of investigator Detective Sergeant Mare Sheehan (Kate Winslet), who lost her son some time ago, and is investigating the murder of a young woman in the small town of Easttown, Pennsylvania, which is where she has grown up. While similar to 'Dahaad' in the way it has a female protagonist looking into the murder of another female, this series takes a step further in the direction of human behavior analysis; which makes it a primarily character-driven show.
1. Delhi Crime (2019-2022)
Richie Mehta is the creator of the crime drama series 'Delhi Crime.' It has two seasons, each based on a separate set of real incidents. Season 1 is based on the 2012 Delhi gang rape case (Nirbhaya case) that shook the entire India. Season 2 is based on the criminal groups known as Chaddi Baniyan Gangs, who get their name from the apparel that they have on while committing crimes like robbery and even murder.
In both seasons, the investigations are led by Deputy Commissioner of Police (DCP) Vartika Chaturvedi (Shefali Shah). Perhaps, the most strikingly similar to 'Dahaad', this show puts the female protagonist at a much higher platform. This is because of the high stakes as well as the gravity of the consequences that each decision of the character can lead to, just like 'Dahaad.'
Read More: Is Dahaad (Roar) Based on a True Story?